Apr
14

Events, Notable JET Alums, Volunteer, Writers

Comments Off

on Japan Writers Conference seeks presenters
Posted by Tom Baker
---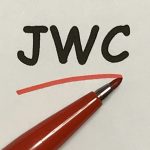 The 12th annual Japan Writer's Conference will be held this year in Hokkaido, a new location for the event. The organizers are now seeking writers to give presentations on the weekend of Oct. 13-14 at Otaru University of Commerce in Otaru, Hokkaido. If you are a writer and would like to participate, contact details appear at the bottom of this post.
Each year, the Japan Writers Conference attracts English-language writers in a variety of genres and fields to share ideas on the art, craft and business of writing. And each year, a significant number of past and present JETs take part. These have included anthologist Suzanne Kamata, textbook author Todd Jay Leonard, travel writer Victoria Vlisides, short story writer Claire Dawn-Marie Gittens, novelists Benjamin Martin, Percival Constantine and Holly Thompson (the last of whom came to Japan in connection with the pre-JET MEF program), and journalists Elaine Lies and Tom Baker (the latter of whom wrote this post).
Past presenters have also included Australian poet David Gibley, "Slumdog Millionaire" novelist Vikas Swarup, "Cash Crash Jubilee" novelist Eli K.P. William, young-adult author Margi Preus, horror author Thersa Matsuura, and memoirist Leza Lowitz. The 2017 edition of "The Best American Mystery Stories," edited by John Sandford, features a story by Karen McGee, who hosted the 2017 event in Tokyo. The host of this year's event will be travel writer and textbook author Shawn Clankie.
Representatives of literary journals such as The Font and Cha have participated in past years, as have representatives of publishers including Fine Line Press and Isobar Press.
Run entirely by volunteers, the Japan Writers Conference is a free event open to all. Details on this year's event can be found at http://www.japanwritersconference.org.
Writers interested in making a presentation at the 2018 conference are asked to contact organizer John Gribble at gribblej@gol.com. The deadline for presentation proposals is June 1.
Feb
4

Jobs

Comments Off

on Job: Associate for International Relations at Hokkaido and Alberta Govts.
[Steve's Note:  Just received this from Hokkaido CIR Holly Long (who just received the listing herself and was asked to forward it). A great opportunity for a Canadian with JET-like experience to work in Hokkaido. Hopefully who likes the sport of curling, too. Please note the Feb 9 application deadline.]
Posted by blogger and podcaster Jon Dao (Toyama-ken, 2009-12). Click here to join the JETwit Jobs Google Group and receive job listings even sooner by email.
————————————————————————————————————
Position: Associate for International Relations
Posted By: Alberta Government and Hokkaido Government
Location: Hokkaido, Japan (Sapporo)
Type: One-year, full-time internship
Overview:
Alberta Abroad is an international work experience initiative of the Government of Alberta that places talented Alberta post-secondary graduates into short-term work placements (externships) with an international host organization. Alberta graduates will develop their specialized skills and gain international work experience through their externships. Read More