It would be interesting to hear any comments or perspectives from Fukushima JETs or alums about what they describe in this BBC article.  (Thanks to Eden Law of JETAA New South Wales for posting it to their Facebook group.)
Fukushima's Schools Rebuild After Disaster
"How do you re-build an education system destroyed by a disaster? The OECD's Andreas Schleicher describes the efforts in Japan, two years after the nuclear accident in Fukushima."
Link to full article:  http://www.bbc.co.uk/news/business-21576192
********
A thought provoking article by JET alum author and writer Roland Kelts(Osaka-shi, 1998-99) from the current issue of Time Magazine.
The Identity Crisis That Lurks Behind Japan's Right-Wing Rhetoric
Here's a quote:
"Japan is a country whose identity has been bowdlerized, hollowed out by a dream of Western dominance that no longer exists. It may make sense to see its recent surge in nationalism as a dumbed-down version of Japanese adolescence. This is a country spun around by its own single-minded pursuit of progress, and it has no idea who it's supposed to be today."
Here's a link to the full article:  http://world.time.com/2013/05/31/the-identity-crisis-that-lurks-behind-japans-right-wing-rhetoric/
A thoughtful post about the implications of an expanded JET Program from the Mutant Frog Travelogue blog.  One of the things I like about this piece is that it attempts to concretely think through some of the implications.  The other is that it actually factors in different forms of Return On JET-vestment that tend to be brushed aside or ignored in other commentaries or critiques of JET.
Here are a few excerpts:

Recent news reports suggest that the LDP is planning to propose doubling the JETProgram in three years and placing JET language assistants in all elementary, middle, and high schools within a decade. There are around 38,000 such schools in Japan, so that's aLOT of ALTs!

****************

It also means more "Japan hands," maybe even double, and this can cut in different ways. I feel like Japan is sorely in need of talented Japanese-to-English translators, so an influx of native English talent that could eventually progress to ace-translator status is a good thing. At the same time, the increased supply in the market could put pressure on prices, and who knows maybe some whipper snapper could come after my job some day.

****************

From what I gather, the job of an ALT is generally to supplement a Japanese teacher of English by helping with pronunciation and various other tasks. Maybe I just don't get around enough, but I cannot recall ever hearing someone even try to argue that they are an essential part of the learning process or that what they do has an appreciable benefit to the level of English ability in Japan. I don't think that is really a problem though because of the program's other upsides.

On the other hand, what I have heard and experienced is that ALTs can help inspire students to discover the joys and rewards of learning English or encourage them to keep going. I think the value of that should not be underestimated because it is life-changing and the ALTs deserve huge credit for it.

****************
CLICK HERE to read the full post.
Good news on the horizon for the JET Program.  And for the future of JETAA as well.
LDP looks to double JET Program's ranks in three years
By Ayako Mie, Staff Writer
The number of teachers hired for the Japan Exchange and Teaching Program would be doubled in three years under a proposal drafted by the ruling Liberal Democratic Party to boost Japan's global competitiveness and nurture international talent.
According to the draft of a midterm report by the LDP's economic revitalization headquarters obtained Monday, the number of JET teachers would be increased to 10,000 from about 4,360 in 2012. The teachers also would be dispatched to all elementary, junior high and high schools within 10 years.
The JET Program was targeted for wasteful spending by the Democratic Party of Japan's "shiwake" government revitalization unit before the young party was kicked out of power in the Lower House election in December.
The LDP views the use of native English speakers as vital to improving English-speaking ability at a time when it is moving toward making a passing score on the Test of English as Foreign Language mandatory for entering and graduating from college.
The proposal is in line with the growth strategies Prime Minister Shinzo Abe mapped out last Friday ahead of the July Upper House election. The strategies include globalizing the Japanese workforce and increasing the number of women in it by extending the length of maternity leave to three years from 18 months.
The proposal will be part of Abe's real basic economic policies, which are being compiled by the Council on Economic and Fiscal Policy for release in June — just a month before the House of Councilors election in July.
Fleshing out Abe's pledge to fight the nationwide shortage of day-care centers, the LDP's plan will also propose tax breaks for spending related to housekeeping, including baby-sitting and housekeeping fees.
According to media reports, the LDP will also try to lure back Japanese companies that have moved overseas to escape the strong yen by offering tax breaks for closing any factories built abroad and for building new ones in Japan.
Halting the manufacturing exodus will help prevent the hollowing out of Japanese industry.
Thanks to  Jim Gannon (Ehime-ken, 1992-94), Executive Director of the Japan Center for International Exchange (JCIE/USA), for sharing this uniquely informative and eye-opening report from his organization on what's been going on in Japan with regard to recovery and donations.
From a JET perspective, it's very useful information as a point of reference with regard to the strength of US / Japan ties in the areas such as sister city / state, and JET alumni efforts. It also really highlights the depth of the linkage between the two countries extending beyond the security and economic relationships to the personal level connections that are, for the most part, not simply based on having a large immigrant community.  Additionally, it notes the state of the nonprofit sector and volunteerism in Japan and to increasing awareness of how that sector would benefit from developing further.
US Giving for Japan Disaster Exceeds $710 Million
Record Amount for Overseas Disaster in a Developed Country
http://www.jcie.org/311recovery/usgiving3.html
Intro Paragraph:  In the two years since Japan was struck by an earthquake and tsunami of apocalyptic proportions, Americans have donated $712.6 million to help with relief and recovery efforts. These figures, which come from a survey conducted by the Japan Center for International Exchange (JCIE), indicate that the outpouring of US giving is the largest ever for a disaster in another developed nation, and the fifth most generous US response to any disaster in history.
JET Reference:  In many instances, fundraising campaigns were driven by people who had connections to Japan through overseas study or from working in the country through programs such as the Japan Exchange and Teaching Program, and for others it came from their affinity for Japanese anime, sports, language, or traditional culture.
On the Non-Profit Sector in Japan:  In the immediate aftermath of the disaster, a handful of American commentators with limited knowledge of Japan advised against donating because Japan is a rich country. However, they overlooked the fact that, while Japan is a rich country, its nonprofit sector is relatively poor and underfinanced. US donations ended up having an outsized impact precisely because the funding base of Japanese nonprofits has traditionally been so limited and because these nonprofit organizations play such a crucial role by performing services that government agencies cannot manage, thus filling the gaps in the disaster response.
CLICK HERE to read the full report.
This post from The Monkey Cage by political science professor Joshua Tucker citing Christina Davis is the most in-depth and current piece I've seen explaining what the LDP re-election is really all about and putting Japan's current situation in perspective.
2012 Japan Post-Election Report: They Are Back! The Return of the LDP and What it Means for Japan and the World
Here are some excerpts:
Despite electoral victory, the LDP did not receive a strong mandate. In a post-election poll conducted by the Asahi Shimbun, respondents asked to explain the LDP victory cited "disappointment of the DPJ government" (81 percent) rather than "support for the LDP's policies" (7 percent).

…….

In what could be seen as a profile in courage or political suicide, Prime Minister Noda made a deal with the LDP in August that in exchange for their support to pass an unpopular tax increase, he would agree to call for an early election.

The DPJ's ability to allocate pork barrel policies as the incumbent party made it hard for the LDP to differentiate itself on bread and butter issues, and it instead had to rely on nationalism to mobilize a new policy frame.

……..

Going forward, it is probable that the LDP will deliver what Noda could not and bring Japan into the TPP negotiations.  Despite the party's tepid stance toward the trade talks during the election, in order to deliver on its promise to revitalize the economy the party cannot only cater to rural interests in protection.

……..

China has viewed the election with alarm as sign of movement toward resurgent nationalism and anti-China sentiment in Japan. This fear is misplaced given that the electoral politics reflected rejection of DPJ more than endorsement of LDP…… Chinese leaders are equally committed to economic growth and must recognize that efforts to coerce Japan through economic policies may backfire as did the embargo on rare earth mineral exports imposed in October 2010. The key will be to avoid misunderstandings and accidents through clear diplomacy on both sides to assure that posturing for domestic audiences does not aggravate relations.
CLICK HERE to read the full article.
Thanks to Vancouver-based JET alum Alison Dacia Brown (Iwate-ken, Rikuzentakata-shi, 2005-08) for posting about this to Facebook.  From a JET perspective, it seems to offer a communications model for Japanese local governments in which perhaps JETs and JET alumni could play a helpful role:
Update:  Here's the Rikuzentakata Facebook Page
Saturday, Nov. 24, 2012
Kyodo
MORIOKA, Iwate Pref. — The coastal city of Rikuzentakata, Iwate Prefecture, devastated by last year's earthquake and tsunami, has gotten global attention thanks to its use of Facebook.
In July, the city set up an official page in both Japanese and English on Facebook, the first municipality to do so among those on the northeast coast that bore the full brunt of the March 2011 catastrophe.
Since then, officials have been updating the page to display and keep the world updated on the reconstruction process, an unusual move for a municipal government. The posts, mostly written in Japanese, include articles on Rikuzentakata from Japan and around the world, advisories on earthquakes and floods, and the mayor's participation at a local festival.
When Rikuzentakata's officials made a fundraising page in English to help preserve the city's famed "miracle pine tree," donations came in from around the world. Read More
According to this recent Mainichi article (Japanese) and this Bloomberg/Businessweek article (English), Ambassador Ichiro Fujisaki will be leaving his post at the Japanese Embassy in Washington, D.C.  His successor is reported to be Kenichiro Sasae, the current Vice Minister for Foreign Affairs.  Also, Shinichi Nishimiya, the former Ambassador in New York until 2010, will be the new Ambassador to China.
Here's the link to the Japanese article in the Mainichi:  http://mainichi.jp/select/news/20120820k0000m010095000c.html
Here's the link to a Bloomberg/Businessweek article in English:  http://www.businessweek.com/news/2012-08-19/japan-to-replace-envoys-to-u-dot-s-dot-s-dot-korea-yomiuri-says
Read an exclusive interview JQ magazine conducted with Ambassador Fujisaki at the 2010 JETAA National Conference:  http://jetaany.org/magazine_files/JQ_SeptemberOctober2010.pdf
Thanks to JET alums Melissa Chan and Eroll Packard for alerting me to this via Facebook posts:
http://www.yomiuri.co.jp/dy/national/T120423003701.htm
Sachiko Asakuno / Yomiuri Shimbun Staff Writer
An English textbook written by an American teacher in Japan has passed a screening by the Education, Culture, Sports, Science and Technology Ministry.
Although it is rare to see the publication of a school textbook that was authored by an individual in a core subject, the textbook "Atlantis" is the third such volume Steven Mitchell, 40, has authored since his first was published three years ago.
His previous two textbooks have been adopted by 34 high schools in Miyagi Prefecture. Read More
************
Pretty amazing and I assume extremely unusual tale captured by the Japan Times (and forwarded to me by former JETAANY President and current JETAA USA Country Rep Megan Miller (Hyogo-ken). On one hand, it sounds like a combination of cultural differences plus some people with bad ethical judgment.  On the other hand, perhaps it's indicative of some of the financial pressures affecting small (or relatively small) towns in the current economy in Japan.
http://www.japantimes.co.jp/text/fl20120228a1.html
By PATRICK BUDMAR
English teachers on the JET program are often faced with the bittersweet moment when they realize their contract is ending and they will soon be returning to their home country.
However, for one former JET teacher, that moment turned out to be a poisonously sour one as he became embroiled in a conflict with the board of education (BOE) that employed him. Read More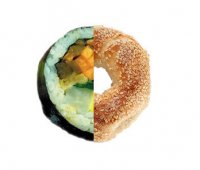 For any Jewish and Jewpanese JETs and alums out there, you may be interested in the "Jewpanese"  Facebook group started by my friend Paul Golin, who serves as Associate Director for the Jewish Outreach Institute and whose wife happens to be Japanese (and an active member of NY de Volunteer!)
Here's the link to "Jewpanese – Where Jewish and Japanese converge":  https://www.facebook.com/JewishJapanese
Current Mie JET Patrick St. Michel has two articles currently featured in The Atlantic online.
Click here to read other writings by Patrick featured on JETwit.
Still pending final approval by the Diet, but pretty amazing opportunity for anyone who wants to visit Japan.  Seems like it's modeled on the MOFA Return to Tohoku program that 20 Tohoku area JET alumni have participated in.
Here's a link to the article:  http://news.yahoo.com/blogs/abc-blogs/10-000-free-round-trip-tickets-japan-134142507.html
If you've ever wanted to visit Japan, this may be your chance.

In a desperate attempt to lure tourists back to a country plagued by radiation fears and constant earthquakes, the Japan Tourism Agency's proposed an unprecedented campaign – 10,000 free roundtrip tickets.

The catch is, you need to publicize your trip on blogs and social media sites.

The number of foreign visitors to Japan has dropped drastically, since a catastrophic earthquake and tsunami triggered a nuclear disaster at the Fukushima Dai-ichi Power plant in March. Nearly 20,000 people have been confirmed dead, while more than 80,000 remain displaced because of radiation concerns. In the first three months following the triple disasters, the number of foreign visitors to Japan was cut in half, compared with the same time in 2010. The strong Japanese currency has made matters worse.

The tourism agency says it plans to open a website to solicit applicants interested in the free tickets. Would- be visitors will have to detail in writing their travel plans in Japan, and explain what they hope to get out of the trip. Successful applicants would pay for their own accommodation and meals. They would also be required to write a review their travel experiences, and post it online.

"We are hoping to get highly influential blogger-types, and others who can spread the word that Japan is a safe place to visit," said Kazuyoshi Sato, with the agency.

The agency has requested more than a billion yen to pay for the tourism blitz. If lawmakers approve the funding, Sato says visitors could begin signing up as early as next April.
Posted to the JETAANY Facebook group by JET alum Ayelet Fogel (Miyagi-ken, Sendai-shi):
"JET Symposium to celebrate 25 years of JET will be televised on NHK in Japan on Thursday 8th of September. Channel BS1 10pm-11pm Japan time. :) – if you can watch it please enjoy! Read about it at http://jetwit.com/wordpress/2011/08/17/jet-programme-25th-anniversary-symposium-to-be-held-by-japanese-government/"
And if you do happen to watch it, please feel free to e-mail a summary or any observations or comments about it to jetwit [at] jetwit.com.
There's an excellent ongoing series on Slate.com titled "Can Japan Recover?" by Daisann McLane as she travels through various areas of Tohoku.  McLane is traveling and writing about Japan as a guest of the Japan National Tourism Organization (JNTO).
"I'm exploring recovering Japan as a guest of the Japan National Tourism Organization. Tourism here dropped through the floor in the first three months after what's now being called the "Triple Disaster"—earthquake, tsunami, Fukushima. The tourism board was so eager for upbeat stories they offered to send me anywhere I wanted over the course of a week. I emailed them a decidedly non-upbeat itinerary: Sendai, Fukushima, Tokyo. To my surprise, and to their credit, they said no problem. A few weeks later, in July, I was on a Shinkansenspeeding north from Tokyo to Sendai."
To read more of McLane's writing about Japan on her travel blog, go to www.therealtravelblog.com.