By Eden Law (Fukushima ALT 2010-2011, JETAANSW President, Australian Country Representative), writing from Sydney, Australia. The Japanese Film Festival in Australia is the one of the biggest Japanese film festival in the world.
The Tsukiji Fish Markets are a staple in every Tokyo tourist guidebook, promoted as the place for serious foodies (or at least, lovers of seafood) to visit, and to sample the myriad of restaurants and shops in the area, may of which are food-related (ever been in a knife-only shop? Simultaneously amazing and terrifying). With the 2020 Tokyo Olympics however, the area is slated for redevelopment, and this film may be the final recording, at least of this current incarnation, of the market that has lasted over 80 years.
Once you get past a slow start and the voiceover, the film settles confidently into its subject matter. The documentary is divided into several chapters that deal with various aspects of the marketplace, such as the rhythms of the marketplace, where normal trading hours happen at a time most of us would be sleeping, particularly to cope with time zones and overseas customers: such is the reputation of Tsukiji that fish here may even end up as far away as the west coast of America. Business practices are also examined – the auction markets (where tourists are briefly glimpsed – access to these early morning sessions for the best tuna are highly restricted in order not to impede normal operations), interaction of vendors and buyers, and perhaps potentially controversial, the brutal practicality of fish preparation and storage.
While there are definitely plenty of shots of sushi and dishes on hand (film advisory warning: do NOT watch if hungry, or even slightly peckish), it is the people interviewed, especially the intermediary wholesellers who provide the bulk of the dialogue, that make for riveting viewing. The wholesellers' understanding of their product is unrivalled and complete – one wholesaler specialised only in conger eels, able to reliably differentiate between what looked like identical fish quickly and easily with a glance. The faith of their highly discerning clients are complete, but only because they have earned them through honesty, consistency and reliability, favouring and anticipating the needs of their devoted customer base. Everyone – customers, vendors and academics alike – can't help but stray into mystical and poetic descriptions when talking about the work, or the skills and knowledge of the vendors. It's a thoroughly Japanese quality, where the people find pride and honour in their vocation, and it's hard not to feel respect for them, which they most certainly deserve.
'Tsukiji Wonderland' can only skim the surface of the complex relationships of Tsukiji, but you can already get a sense of the rich mercantile tradition and customs that bind the merry band of workers here, constantly competing, jostling and supporting each other. The long, measured long shots over the marketplace gives it an epic and majestic field, and the many little work vehicles move as if dancing to music. The film does discuss the future of the market, particularly in light of changing diet habits and fast food. While there is sadness about the uncertainty of Tsukiji's future, the film stays on a celebratory and affectionate mood, about the cultural institution of the world's most famous fish market.
Tsukiji Wonderland (Tsukiji Wandarando) by Shotaro Endo, released October 1, 2016.
By David Reilling (Nagano ALT), writing from Sydney, Australia.
The Mohican Comes Home or "Mohican kokyô ni kaeru" tells the story of an estranged son returning to his hometown after being gone for a long time. This is a common theme in several other films such as the Godfather, literature and even the Bible, i.e. the Parable of the Prodigal Son. The humour and touching moments in individual scenes make this movie enjoyable to watch despite the predictable plot.
Eikichi Tamura left Hiroshima for Tokyo, hoping to become famous with his band. Like countless other would-be stars before him, Eikichi's dream never takes off in the big city. The movie opens with Eikichi, the lead singer in a metal band, screaming "Get Sick and Die" to a bloodthirsty crowd of heavy metal fans smashed into a basement bar. The next scene cuts to Eikichi and his bandmates sitting backstage, looking tired and sombre. One of the members confesses: "I get more of a kick out of doing my part-time job." This scene shows a glimpse into the outcast world of freeters, Japanese people who deliberately choose not to become salary-men and find work in non-traditional areas.
Eikichi goes home to his girlfriend and cramped apartment; he then decides to return home in order to tell his father, Osamu, that his girlfriend is pregnant.
The movie jumps to an unnamed island in Hiroshima and introduces Eikichi's father. Osamu is a foil to Eikichi. Eikichi has a mohawk-haircut and screams obscenities at a crowd of mosh-pitters. Osamu is in all white suit, attempting to mimic 1980s pop rocker Eikichi Yazawa, and directing a school band of ten unenthusiastic junior high students playing at a temple for an audience of elderly townsfolk. Anyone who has ever taught English in a rural Japanese town will find this scene hilarious. Afterwards, Osamu berates the students for the awful performance as they stare at the ground.
He strikes a pose, again mimicking his idol Yazawa, and offers advice "Life… is a constant battle with yourself. OK?" Funny Scenes like this make the otherwise dull plot bearable.
From this point on the plot becomes predictable. Coincidentally immediately after Eikichi returns home, Osamu is diagnosed with cancer. The plot then follows a standard curve of a father and son trying to repair their relationship. Again, despite the lame plot, several scenes in the movie achieve a fantastic balance between touching and humorous.
In one scene, Osamu wants to eat a specific sausage pizza he had for his birthday some 20 years ago. In order to give his father satisfaction, Eikichi orders all of the sausage pizzas he can find from the mainland.
Eikichi strives to give his father closure. In my opinion, the peak of the movie is when Eikichi pretends to be his father's idol, Eikichi Yazawa. Osamu states earlier in the movie that "Yazawa is his only pleasure in life" and that he named Eikichi after Yazawa. By this point in the movie, Osamu's illness has degraded his memory. He cannot tell that the man in the white suit claiming to be Yazawa is really his son.
Osamu breaks down and confesses the high point in his life: meeting Yazawa's eyes across the crowd at a concert in 1977. Could this really be the high point of someone's life? Eikichi is remarkably patient with his father, considering his dad ranks a pop star ahead of his family.
The movie's supporting cast, Eikichi's mom, brother and girlfriend, played by the former all-girl band AKB48 lead singer, Maeda Atsuko, do an OK job. If the supporting cast are wheels, Eikichi and Osamu are the engine which drive the movie until the end. I seriously question why director Shuichi Oita chose to cast well-known, wealthy and successful actors to play the parts of freeters and country folk. The roles seemed fitting for lesser known actors or real live freeters to get their chance in the film industry.
Without revealing too much, I found the ending to be a disappointment. The conclusion felt hurried and lacked the impact of the rest of the movie. Does the poor story and mediocre ending make this a bad movie? Actually no. If viewed as separate short stories, the scenes are moving and hilarious vignettes. The 'Mohican Comes Home' will make anyone who has ever lived in the Japanese countryside long to return.
The Mohican Come Home (Mohican kokyô ni kaeru) by Shuichi Okita, released March 13 2016 in Japan, starring Ryuhei Matsuda, Akira Emoto, Atsuko Maeda, Masako Motai, Yudai Chiba, Katsumi Kiba, Jun Miho, Ryouta Koshiba, Miu Tomita.
Ryan Hata (Tottori-ken, 2014-Present) AJET National Council Director of Alumni Relations: Ryan is in his second year on the AJET National Council and first as the Director of Alumni Relations. He works alongside Rachel Brisson (AJET National Council Director of Alumni Resources ) and members of JETAA International (JETAA-I) to strengthen the relationship between former JETs, current JETs, and Japan. Ryan helps to keep you up to date with JETAA events around the world. If you have a specific event that you would like promote, please do not hesitate to contact him by email at ryan.hata@ajet.net or his Linkedin profile. 
Can you believe it's already December? With it being the end of the year, many JETAA chapters are hosting Bōnenkai's or some similar end of the year gathering. December's chapter beat will focus on these end of the year events. Check out if there's an event at your local JETAA chapter.
When: December 2nd, 7 pm-11 pm SCT
Where: Koyama 20 Forrest Rd, Edinburgh, EH1 2QN Edinburgh, United Kingdom
The JET AA Scotland & North East Bounenkai will be taking place next Friday. This event is open to all!
The meal will be held at Koyama Restaurant, Forrest Road, Edinburgh and is a set menu of three courses followed by optional karaoke. (Drinks not included).
Meal @£15 for JETAA members (plus optional £5 for karaoke)
Meal @£20 for for non-JETs (plus optional £5 for karaoke)
Meal @£5 for children under 12
(karaoke not available for guests under 18 years)
If you would like to come please fill in the form below with your menu choices.
https://goo.gl/forms/F8A7sO1MvhDQXfpZ2
Also, please let us know if you would like a vegetarian meal or have any dietary requirements.
We look forward to seeing you then!
Kind regards
JET AA Scotland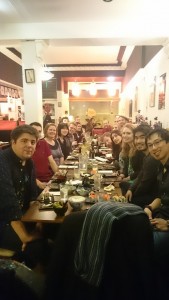 Photo from JETAA Scotland's Facebook event
When: December 3rd, 6 pm-8 pm AEDT
Where: 400 Gradi (Melbourne, Australia) 99 Lygon Street, Melbourne, Australia 3057
It's that time of the year again when we all gather and celebrate a wonderful and prosperous 2016 over great food and even greater chats!
Bōnenkai (忘年会), or "forget the year party", is a chance for us to end the year right, and what better way to do so than with a massive, wonderful Italian feast and then karaoke nijikai?
Join us as we eat and drink the night away and bring good luck for the new year to come!
WHEN: Saturday, December 3rd from 6-8pm
WHERE: 400 Gradi Brunswick, 99 Lygon St., East Brunswick, 3057
COST: $35 and includes an Italian sit down shared banquet (including salumi plates, antipasti, pasta, risotto, and pizzas) and delicious desserts (think Nutella crepes, tortino al cioccolato, and tiramisu!). Please let us know of any allergies or dietary requirements.
RSVP: Email rsvp@victassa.jetaa.org.au on December 1 by noon at the latest.
SPECIAL NOTE: We will also be gauging interest in a nijikai karaoke session for post-dinner fun. Please include with your RSVP whether you would be interested in attending so that we can make a group booking! よろしくおねがいします!
– From your friends on the JETAA Vic/Tas/SA committee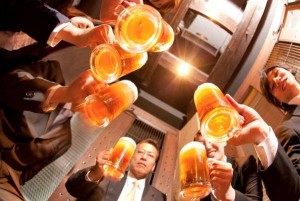 Photo from JETAA Vic/Tas/SA's Facebook event
When: December 3rd, 9 am-12 pm EST
Where: Schlouppe Bistrot NAKAMICHI, 2159 Rue Mackay, Montréal, QC H3G 2J2, Canada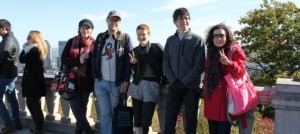 Photo from JETAA Quebec/Atlantic's website
When: December 4th, 1 pm-3 pm SGT
Where: Aljunied Community Center (110 Hougang Ave 1, HDB Hougang, 530110)
JETAA Sg Taiko Team will be putting up a performance during the SJ50 Matsuri! Though we are still amateurs, we have greatly enjoyed this traditional art and would like to share the joy with everyone!
We are having a crash course workshop for everyone interested! No experience needed, only curiosity and interest! Kids are welcomed too!
Date: 4 Dec, Sun
Time: 1pm – 3pm
Venue: Aljunied Community Center (110 Hougang Ave 1, HDB Hougang, 530110)
Course Fees: $12 for JETAA members, $25 for non-members
What you need to bring:
Please come in comfortable clothes and shoes, and also bring along a pair of ear plugs. (You can also use earphones as replacement.)
Training provider: School of Daiko (http://www.mangrovelearning.com/)
If this tickles your fancy, fill in the form below to join us for some drumming!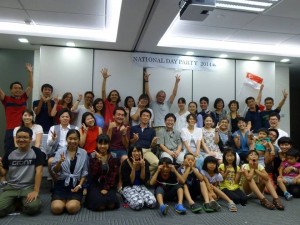 Photo from JETAA Singapore's Facebook Page
Bowlnenkai + December Monthly Member Meeting
When: December 5th, 6:30 pm-7:30 pm CST
Where: Kemper Building 1 E Wacker Dr Ste 1000, Chicago, Illinois 60601
On Monday, December 5th, JETAA Chicago will have its monthly member meeting. This is also our bowlnenkai, in which we will go bowling after the meeting!
** Location**
Kemper Building
1 East Wacker Drive (corner of State and Wacker)
Suite 3350
Please R.S.V.P no later than 4:30 PM on Monday to make sure your name is on the security list.
We will also be discussing our upcoming Shinnenkai (January 21st, 2017).
We gladly welcome returnees and alumni alike.

We will be eating and drinking at the bowlnenkai at the bowling alley.
Email info@jetaachicago.com with any questions or any items you would like to add to the agenda. We are looking forward to seeing you!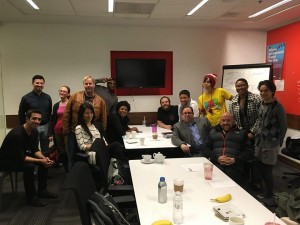 Photo from JETAA Chicago's Facebook Event
6. JETAA NSW
JETAA NSW End of Year Networking and Cultural Event
When: December 9th, 6:30-9 pm AEDT
Where: AB Hotel 225 Glebe Point Road Glebe, NSW 2037 Australia
JET Alumi! Friends of JETAA NSW! It's finally here….the annual End of Year Networking and Cultural Event! Just rolls of the tongue, doesn't it?!?
We'll arrange tasty finger food and you can purchase your drinks from the awesome fish tank bar (yes, the bar is an 11m long fish tank!).
Don't know anyone? No worries, come anyway! There'll be a super fun and not-at-all-lame icebreaker challenge so you're guaranteed to meet loads of people.

Logo via JETAANSW's website
When: December 9th, 7 pm ACDT
Where: Matsuri Japanese Restaurant L1/167 Gouger St, Adelaide, South Australia 5000
Food, Friends and Fun!
To celebrate the JET Program's 30th year, we've organised a special end of year dinner for our SA Alumni!
Relive the flavours and memories of life on JET by joining us for a banquet meal at Matsuri Restaurant. Not only will there be dessert, but we're also planning to have a few fun activities between courses.
Finally, for those of you missing the tradition of the 二次会 (nijikai), there will be optional karaoke taking place afterwards!
Prices are still being finalised, but most of the costs will be covered by JETAA!
If you could please indicate if you are interested in attending the dinner or karaoke or both at this stage, that would be amazingly helpful for finalising preparations.
I hope to see you all there!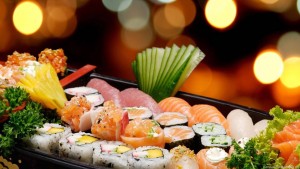 Photo from JETAA South Australia's Facebook Event Page
JETAA South Island End of Year Party
When: December 9th, 6:30 pm NZST
Where: Cookai Restaurant, 6 Nelson Street, Christchurch
Join us to celebrate 2016, and to celebrate the 30th Anniversary of the JET Programme.
Friday 9th December, 2016 from 6.30pm
Cookai Restaurant, 6 Nelson Street, Christchurch
Japanese set menu and wine provided. Other drinks available for purchase.
Please note numbers are limited so please RSVP to secure your spot!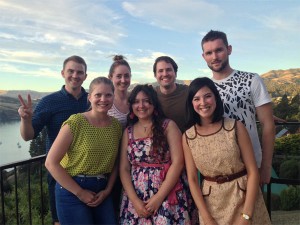 Photo from JETAA South Island's Website
When: December 9th, 6:00-8:00 pm MST
Where: Calgary Japanese Community Association 2236-29 Street SW, Calgary, Alberta, Calgary, Alberta T3E 2K2
Join us for a very merry Japanese Chirstmas party. We will be serving a Classic Japanese Christmas meal – KFC chicken with salad, mikan, soft drinks and for dessert – strawberry short cake. This is a family friendly event, so bring your kids along. See you all there!
RSVP Deadline: December 5th, 2016 (on Facebook / by email)
Cost: Adults & Young Adults (13+): $10 / person
Children (under 12): $3 / person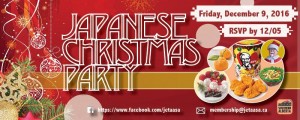 Photo from JETAA Southern Alberta's Facebook Event Page
10. JETAA Hawaii
When: December 9th, 7 pm HST
Where: Gazen Izakaya 2840 Kapiolani Blvd, Honolulu, Hawaii 96826
The JETAA Hawaii board would like to announce its 2016 Bonenkai, which will double as a welcome party for returning JETs. There will be nabe, games, and prizes. A ticket includes dinner, and alcoholic drinks can be purchased separately. For those who can't make it to dinner, join us for our karaoke nijikai. We will be singing to celebrate (forget) a great 2016!
Tickets: http://bpt.me/2714339

Photo from JETAA Hawaii's Facebook Event Page
11. Florida JETAA
When: December 10th, 6 pm EST
Where: Koume Japanese Restaurant 11905 W Sunrise Blvd, Plantation, Florida 33323
Dear JETAA members,
It's that time of the year for our annual JETAA Bonenkai!
This year's JETAA Bonenkai will be once again held at Sekita-san's restaurant, Koume in Plantation (just outside of Miami).
The agenda is to network and meet new and old JET alumni and build a stronger JETAA community in Florida to foster cultural exchange with the US and Japan.
This will be a pre-set meal of $20 per person (plus service fee of $0.99 per ticket + 3.5% of ticket price for a total of $21.69). The meal includes several courses: soup, salad, appetizers, sushi, other dishes and desert. That is a lot of food for that amount of money especially since Japanese food is so expensive. Each year, he surprises us with a unique menu.
The cost of drinks and tip are NOT included into the deal, so that would be paid separately by you.
Location: Koume Japanese Restaurant
11905 W. Sunrise Blvd.
Plantation, FL. 33323
Tel: 954-577-9277
(located in the Petsmart Plaza)
Date: Saturday, December 10, 2016
Time: 6:15pm
Purchase your ticket: http://www.brownpapertickets.com/event/2721582

JETAA BONENKAI
Celebrating the end of the year with JETAA-FL members
Please also RSVP to Wendy by email at wlo01@hotmail.com. The deadline to RSVP is Dec. 8th. Purchasing a ticket secures a spot for the event. If you have dietary restrictions or allergies you must inform us by Dec 8th or else the restaurant will not be able to accommodate you.
You must pay in advance and you cannot bring a surprise guest the day of the event. Please let us know ahead of time if you are bringing a guest and pay in advance for them as well.
We are selling tickets to the event this year to avoid issues of people not coming at the last minute. In those cases, JETAA must pay for the meal. Therefore there are unfortunately no refunds for tickets purchased. However, you can sell your ticket to someone else via brownpapertickets.com if you can't make it. Any funds not used will be considered as a donation to FL-JETAA and will be used for future events and activities.
Sekita-san's restaurant is small, so space is limited. He also asks that you arrive on time, because food will be served promptly as scheduled. Think of this as Japan, be on time! J
Hope to see you there!
Wendy Lo
FL-JETAA, S. Florida Regional Rep.
(Toyama, ALT 2002-2005)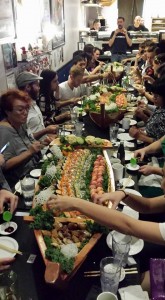 Photo from Florida JETAA's Facebook Event
2016 JETAA Bonenkai- Ohio Region
When: December 10th, 7:30 pm EST
Where: Akai Hana 1173 Kenny Centre Mall, Columbus, Ohio 43220
Please come out and enjoy some delicious Japanese food and catching up with fellow JETs for this Year-end party. This event is exclusively for JETs and we kindly ask that you indicate attending only if you absolutely can make it. Space at the Akai Hana is limited and we hope to see you there. Thank you!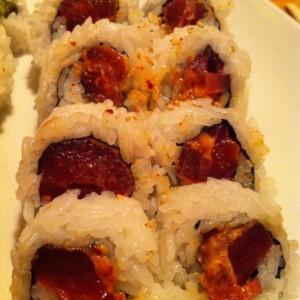 Photo from Great Lakes JETAA Facebook Event
13. JETAA Portland
When: December 10th, 6-10 pm PST
Where: Izakaya Kichinto (102 NE Russel St.)
Celebrate the end of the year with JETAA Portland!
Join us for food, drinks, raffle prizes, and a white elephant gift exchange as we say sayonara to 2016. This year we'll be celebrating at Izakaya Kichinto – we hope to see you there!
A buffet featuring Japanese-style goodies and two drink tickets are included with admission. Also, don't forget to bring an unwanted Japanese omiyage or a small gift (around $5) if you wish to participate in our white elephant gift exchange!
When: Saturday, December 10th, 6:00-10pm
Where: Izakaya Kichinto (102 NE Russel St.)
Cost: $20 for JET alumni, $25 for friends of JETAA
RSVP: Get your tickets via Paypal today. RSVP deadline is Thursday, Dec. 8th! For questions please contact Matt.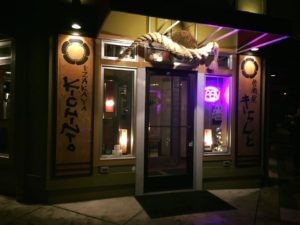 Photo from JETAA Portland's Website
14. JETAASC
2016 JETAASC End-of-Year Gathering
When: December 10th, 12:30-2:30 PST
Where: Fritto Misto 316 Pier Ave, Hermosa Beach, California 90254
Join us for the JET Alumni Association of Southern California's 2016 End-of-Year Gathering! Come celebrate and reflect on the events of 2016 with a luncheon at Fritto Misto in historic Hermosa Beach. Enjoy the warmth and comfort of a family-style meal featuring traditional Italian cuisine. Vegetarian options will be available!
We will also be holding a "White Elephant" gift exchange, so if you'd like to participate please bring a new or gently used wrapped gift ($10-$15 value) to exchange!
Who: JETAASC and You
What: End-of-Year Gathering 2016
Where: Fritto Misto (316 Pier Avenue, Hermosa Beach, CA 90254)
When: Saturday, December 10th from 12:30 PM – 2:30 PM

Why: To send the year off in true JET community style, with great food, great people, and a great time!
How: http://jetaascendofyear2016.brownpapertickets.com/
Parking:
There is metered parking nearby, and the restaurant also suggested the public parking around the nearby City Hall (between Bard Street and Valley Drive, two short blocks away).
Please RSVP by Wednesday, December 7th.
Tickets will be $20… but the first 20 JET alumni to purchase their ticket through Brown Paper Tickets will get a special discounted rate of $20 to enjoy Italian sausage and roasted pepper rigatoni, Mediterranean fusilli, and other tasty dishes.
We look forward to seeing everyone there, to thanking the outgoing officers and coordinators, and to welcoming the new officers and coordinators for 2017!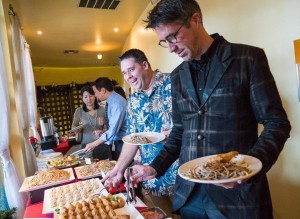 Photo from JETAASC's Facebook Event
15. JETAADC
When: December 11th, 5-8:30 PM EST
Where: Tono Sushi 2605 Connecticut Ave NW, Washington, District of Columbia 20008
Hello everyone,
It's time once again for the greatest party of the year: the JETAADC Bounenkai! For those of you unfamiliar with this annual tradition, it is our biggest social event of the year in which we eat, drink, socialize, play games (there will be prizes), reminisce about the good things of the past year, and forget all the bad ones. So purchase your tickets below and join us for a party you won't want to miss!
We will also be collecting canned food to donate to the Capital Area Food Bank during the event. You can drop your canned good off at the registration table. Note: If you forget to bring cans, you can stop by the CVS around the corner from Tono Sushi and buy a few!
Here are the details for the event:
Date: Sunday, December 11th
Time: Cocktail hour from 5:00pm followed by dinner and games from 6:00-8:30pm
Venue: Tono Sushi
Address: 2605 Connecticut Ave NW, Washington, DC 20008
Access: Woodley Park Metro and street/garage parking available nearby
Tickets: $25 in advance, $30 at the door
Website: http://jetaadc.org/1211-jetaadc-bonenkai/
Registration:
Please click on this link to purchase your $25 tickets in advance through PayPal:
https://www.paypal.com/cgi-bin/webscr?cmd=_s-xclick&hosted_button_id=A5QVUAUXRZ9CS
At the Door Registration ($30 per ticket): Please let us know to expect you by completing this Google form. Note that we can only accept cash at the door.
https://goo.gl/forms/hkTX7DKQNEsVenof1
Included in the registration price:
– one drink (small beer, house sake, or house wine) – you will receive your drink ticket at the door.
– buffet (sushi, shumai, grilled fish, seaweed salad, pad thai and more!!)
– nostalgic JET inspired fun and games!
Registration will close on Friday, December 9th at 5:00pm.
We can't wait to see you there!
If you have any questions, feel free to contact social@jetaadc.org.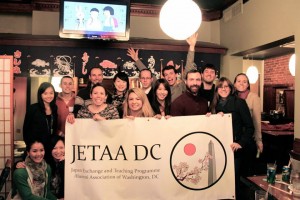 Photo via JETAADC's Facebook Event
16. JETAANC
JETAANC Bounenkai Party – 8th Annual!
When: December 15th, 7:45-10 PM PST
Where: Rikyu Japanese Restaurant 5335 College Ave, Oakland, California 94618
*** NOTE YOU MUST REGISTER ON EVENTBRITE: https://jetaancbounenkai2016.eventbrite.com/ ***
Join alumni and friends for our 8th Annual Bounenkai End-of-the-Year Party! This year we're also excited to kick off a celebration of the 30th Anniversary of the JET Program. For those of you who have attended in years past, you know the fantastic "omaskase" meal that Rikyu's legendary chef, Tatsuya Koyake, prepares just for us. You will also receive a complimentary free drink as part of your ticket price.
It's a time for us to come together, share good food and conversation, and celebrate the end of another great year!
We SELL OUT every year, so DON'T WAIT to reserve your seat! Ticket sales end on December 8.
Pre-Party Info:
Come early and join the pre-party at the Barrel Room across the street (5330 College Avenue, Oakland): http://www.barrelroomsf.com/ **Please drink responsibly.**
Restaurant & Parking Info:
Located just a short walk from Rockridge BART and easily accessible by car, Rikyu is one of the best Japanese restaurants in the Bay Area. Chef Tatsuya Koyake worked at the famous Kirala before opening his own place in Oakland's upscale Rockridge neighborhood. Koyake-san is creating a special "omakase" meal just for us. Vegetarian meals are also available. Rikyu website: http://www.rikyusushi.com/
Parking available onsite, ask restaurant staff to open the gate next to entrance. Street parking also available.
(Please note that there will not be an East Bay Networking Nomikai in December.)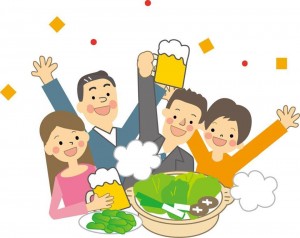 Photo from JETAANC's Facebook Event
17. JETAANY
JETAANY Bonenkai
When: Friday December 16th, SAVE THE DATE
Where: TBD
RSVP/Cost: TBD
18. JETAA Auckland
When: December 16th, 6:30-11:59 PM NZDT
Where: Genta Entertaining Japanese Dining 8 commerce st Auckland Central, Auckland, New Zealand 1010
It's that time of year again – party time!! Come join us for a meal to celebrate the close of another year.
What: Bounenkai followed by Karaoke
Who: JETAA member and a plus one
When: Saturday 17 December 2016
Where: Genta Japanese Restaurant
Price: $25 for a shared meal (this is the subsidised price). Drinks, dessert and karaoke at own expense.

RSVP: amelia.sirimanne@gmail.com or 027 209 1981 or message me on FB – by 10 December 2016. Also if you have any questions.
Don't forget we will be playing Stealing Santa so just bring a small $5-$10 (may be a re-gift) wrapped present :)
(Sample menu)
Edamame
Spinach salad
Fresh Spring roll
Seaweed Tofu Salad
Beef Tataki
Sashimi
Teriyaki Chicken roll
Vegetable tempura
Yakisoba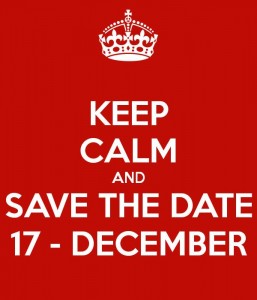 Photo via JETAA Auckland's Facebook Event
19. Northeast JETAA hosted by the New England JETAA 
Northeast JETAA 30th Anniversary Ski Trip
When: January 27-29, 2017
Where: Killington Mountain, Vermont Killington, VT
Sign up today for NEJETAA's JET 30th anniversary ski trip! The deadline is Monday, December 19th. Spots are limited to 30 people, so sign up now to reserve your spot! JETs, Friends of JET, and those considering JET are welcome!
https://goo.gl/forms/dvd6vSdXOiX48fwT2
This year the New England JET Alumni Association will host the 4th Annual Northeast Region Ski Trip from January 27th – 29th at Killington Ski Resort, the largest ski area in the eastern United States.
This event also kicks off NEJETAA's celebration of the JET Program's 30th Anniversary!
Not interested in skiing? The Killington area offers much to do. There are options for individuals to do cross-country skiing, snowshoeing, and other winter activities. Killington Resort is only 35 minutes from the lovely town of Woodstock, VT with many options for eating and shopping; and 20 minutes from the Long Trail Brewery.
http://www.killington.com/site/index.html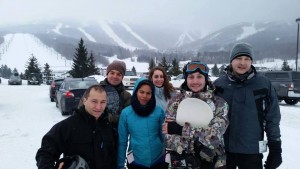 Photo from NEJETAA's Facebook Event
Posted by Sydney Sparrow, an ALT currently living in Toyota City. Click here to join the JETwit Jobs Google Group and receive job listings even sooner by email.
---
Position: EFL Instructor
Posted by: Konan University
Location: Hyogo, Japan
Contract: Full-time
Konan University (KU) is currently seeking two English as a Foreign Language (EFL) instructors to teach English language courses at KU's Hirao School of Management (CUBE) campus. CUBE offers undergraduate education that aims to prepare the globally-minded Japanese manager of the future—one who is multilingual, cognizant of other cultures, skilled in the use of new information technologies, and entrepreneurially oriented. The curriculum offered by CUBE includes the Study Abroad program, under which students receive semi-intensive English for Academic Purposes (EAP) instruction. In the second semester of their sophomore year, qualified CUBE students in the program will transfer to the University at Buffalo (UB), the State University of New York, for a full academic year of study. The Study Abroad English program at CUBE is based on the teaching philosophy and curriculum at UB's English Language Institute (ELI) with an orientation to American culture and business practices.

The instructor should be available to work 40 hours per week, Monday to Friday (and occasionally on Saturday or Sunday when an extra class or event is scheduled), with approximately 15 hours (10 90-minute classes) devoted to instructional duties and 25 hours devoted to preparation time and program support duties, including: creating and organizing teaching materials, advising students, administering placement tests, preparing student progress reports, assisting with the preparation of the entrance exam to the program, and other duties as assigned by KU via the CUBE Study Abroad English Program Coordinator. The instructor will also be expected to be available between fall and spring terms to complete program support duties and provide remedial instruction and guidance to students.
The school year at Konan University begins with the spring term, held from April 1 – July 31. The fall term is from September 1 – January 31. Read More
Posted by Sydney Sparrow, an ALT currently living in Toyota City. Click here to join the JETwit Jobs Google Group and receive job listings even sooner by email.
---
Position: Sales Assistant/Administrative Assistant
Posted by: Canycom
Location: Tukwila, Washington, USA
Contract: Full-time
Canycom is a manufacturer of equipment for construction, trail building, agriculture, and landscaping. Canycom USA seeks an entry level sales/administrative assistant to join their North American distribution office in the Seattle, WA area. This role will support the Office Manager and Sales team. Must be able to communicate well, work effectively with the team and multi-task with a positive attitude.
Responsibilities:
The Sales Assistant will provide administrative and basic bookkeeping support to the Office Manager and Sales Managers.

General administrative duties include invoicing, data entry, correspondence with customers, ordering office supplies and services, filing, mail distribution, and other clerical duties as requested.

Answer incoming customer phone calls and emails in a professional and pleasant manner.

Assist customers placing purchase orders via email, fax, and phone.
Posted by Sydney Sparrow, an ALT currently living in Toyota City. Click here to join the JETwit Jobs Google Group and receive job listings even sooner by email.
---
Position: International Group Leader to Japan
Posted by: The Experiment in International Living
Location: Brattleboro, Vermont, USA/Japan
Contract: Full-time
The Experiment in International Living is currently hiring exceptional professional individuals to serve as International Group Leaders to guide our summer 2017 programs in over 20 countries worldwide.
Group Leaders are The Experiment's most critical on-the-ground resource, traveling alongside their group and serving as their students' primary support throughout the program.  Each program has two co-leaders, who work together to guide a group of 10 to 15 high school students on a 3-, 4-, or 5-week journey.  
Leaders take on a wide range of responsibilities, including helping their students integrate into local cultures and host families, conducting group excursions, and guiding students through discussions of and reflections on their experiences. Leaders work with the Experiment's US-based staff and in-country partners to maximize students' health and safety and to ensure the program is meaningful, challenging, and experientially rich.
**Commitment to Diversity ** The Experiment is committed to recruiting and supporting students of diverse backgrounds, and thus The Experiment is equally committed to hiring International Group Leaders who represent diverse geographic, ethnic, religious, and economic backgrounds.
**How to Apply** The Experiment is currently accepting applications for 2017 International Group Leaders.  The final application deadline is January 24, 2017. Apply online at www.experiment.org/leaders .
**Learn More** about the leader hiring timeline and access the application on our website at www.experiment.org/leaders. 
**Questions? ** Contact The Experiment at leadership@experiment.org.
By David Reilling (Nagano, ALT) and Eden Law (Fukushima, ALT). David hails from Cleveland, Ohio, and now lives on the Central Coast, Sydney in Australia. Eden is also from Sydney (via Malaysia). The interview questions were done by David, while Eden is the editor and did the write-up for this article.
Here in Sydney we do love our film festivals, ranging from the grand Sydney Film Festival, to numerous language, cultural or country-based film programmes like the Japanese Film Festival (also grand), documentaries (Antenna) and short films (Tropfest). Horror and sci-fi gets to shine at the combined 'A Night of Horror' and 'Fantastic Planet' festival. This is also where director Hiroshi Katagiri gets to shine, with his debut film 'GEHENNA: Where Death Lives', after working in the industry as a special effects and makeup artist, sculptor and creature-creator (his impressive IMDB page lists some well-known entries like Wolverine, Hunger Games, Pirates of the Caribbean, Looper). He also lists his favourite films in the genre as 'Zathura' and 'Cabin in the Woods', giving you an idea of the influences in his film.
'GEHENNA' follows five people scouting for locations to build a spanking brand new resort, and while on a secluded island paradise, stumble across an abandoned Japanese WWII bunker, and decides to go exploring. As you can imagine, this is a Really Bad Idea – check out the trailer below.
We had a quick correspondence with Hiroshi as part of the promotion for film.
Your bio says you "moved to the US at age 18 to pursue a career in special makeup effects." How did you start a career in special effects?
Basically I had build my portfolio and use that to approach make-up FX studios. That was in 1991 and it was kind of a new industry and… work and entry level [positions] were very low. I still feel I was so fortunate.
What was the most difficult special effects thing you ever made?
Dead mermaids for 'Pirates of the Caribbean on Stranger Tide.' Not technically difficult but I only had 7 weeks from start to finish to build 3 full body silicon mermaids. That was insane.
You directed the movie Gehenna: Where Death Lives. You also wrote it and did the special make-up effects. How was it? How long did it take? Tell us about it.
For the writing, I was writing as I'm thinking, "How do I make this?". Since I know what exactly I can do, that really helped on writing… Doing make up FX myself is the best way to save money and keep quality. If I hire someone for this quality of FX, it will cost. It is not easy but I needed to do it. If there's enough budget, I wouldn't do the FX myself. I started doing make-up FX about 5 months before start of filming.
Why did you choose Saipan [location of the film]?
I was looking to the location where Japan and America fought. Saipan just came up to my mind first.
What challenges did you have filming there?
Biggest challenge was the weather. We avoided the rainy season but there were rainstorms. On first day of shoot, we had 5-6 showers between. That was scary. I had to modify camera angles to hide wet ground.
Will you direct a movie again?
Of course I will!
Will you make a movie in Australia?
Sure I'd love to! I'm a huge fan of Mad Max!!
Review by Eden Law (ALT Fukushima 2010-2011), from the 20th Japanese Film Festival in Australia. Currently president of JETAANSW, and Country Representative for Australia.
'After the Storm' featured as the opening night film for the 20th Japanese Film Festival (JFF) nationally in Australia. This slice-of-life episode in a family's story is another wonderful example of Kore-eda's skillfull storytelling of the dysfunctional family dynamic. Where other films in this genre might occassional use confrontational arguments for conflict and drama, or cynically exploit these conflicts for comedic effect, Kore-eda adds a deeper emotional layer of melancholy and gentleness that makes his characters sympathetic, for all their faults and questionable motives.
Abe Hiroshi plays Ryota, a one-hit wonder author who has been trying to come up with his next novel for almost 15 years, while working as a seedy private detective, scraping together cash by blackmailing clients and rummaging through the belongings of his mother, Yoshiko (Kiki Kirin) for things to pawn for cash. Ryota is the very picture of a dead-beat dad – barely able to pay child support, he still wastes it all on gambling, even when his increasingly exasperated ex-wife, Kyoko (Maki Yoko) threatens to cut off access to his son, wise-beyond-his-years Shingo (Yoshizawa Taiyo). His sister (Kobayashi Satomi) is similarly at the end of her patience with Ryota, although like their mother, she is indulgent with the once-bright star of their family.
The storm in the movie title is a typhoon that maroons the fractured family together at Ryota's mother's apartment, forced into a temporary reunion that delights Yoshiko and Shingo, but creates an uncomfortably close and intimate situation for the former married couple. In this small space, emotions and memories, both good and bad, emerged, but it also provides a chance for much-needed frank discussion, not just between Ryota and Kyoko, but between all the characters.
'After the Storm' isn't as concerned about a conventional resolution storyline, but rather about the interaction and tension of family (or ex-family) connections. In bringing out the complexities of these interactions, the actors do a superb job: Abe is able to show the vulnerabilities of his character to create someone who is not a total jerk – an immature man-child yes, but someone who feels his sense of failure constantly, and desperate not to screw up with his son, which is the only thing he hasn't destroyed yet in his life. Maki plays Kyoko as a direct contrast with Ryota – tense and upright in her bearing, determined to firm with her feckless ex-husband, but also to suppress whatever feelings she may still have for him. Kiki completely delights as the sassy mother to Abe's Ryota in a mother-son dynamic that is done with such ease and naturalness that it is one of the highlights of the film; and ultimately she proves to be the wise and emotional core of the film, understanding all too well how her son's faults have caused things to end up the way they have. And paired with Yoshizawa's Shingo, the actors provide some of movie's most emotionally affecting moments, as Shingo's simple and honest sensitivity provides much-needed empathy and compassion for his neglected grandmother.
Enjoyment of 'After the Storm' lies in experiencing the truths to be found in the conversations of Kore-eda's script, and while no fairy-tale ending is to be found, ends with the possibility of reconciliation (not in the conventional sense) and hope.
After the Storm (Umi Yorimo Mada Fukaku) by Hirokazu Kore-eda, released May 21, 2016, starring Abe Hiroshi, Kiki Kirin, Maki Yoko, Yoshizawa Taiyo, Ikematsu Sosuke, Lily Franky, Kobayashi Satomi, Hashizume Isao.
David Reilling lived in Nagano Prefecture, Japan for five years as an ALT. Although he is originally from Cleveland, Ohio in the United States, he is now living on the Central Coast of Australia. He loves traveling and could be anywhere next.
'The Inerasable' or "Zan'e: Sunde wa ikenai heya" frightens the viewer and draws them into plot from the start.
The scene jumps to the present. The main character, played by Yuko Takeuchi, is an unnamed author of mystery-novels. Yuko's character is currently attempting to write a horror novel with the help of her writers' group. She receives a letter from a university student living in Tokyo, Futa, asking for her help. Futa believes a restless spirit haunts her apartment.
The best scenes of the movie happen in this early half of the movie. Futa sits down at her kitchen table in the evening to do homework and hears a sweeping noise behind her. She spins around and peers into her bedroom. She sees nothing and returns to her homework. The sweeping noise persists. The music stops. She tiptoes over to her bed, and looks underneath it. She finds nothing, yet the sweeping continues.
The scene was terrifying due to the plausibility: What would you do if you kept hearing the same strange noise in your apartment? I would probably call the Ghost Busters and Bill Murray.
These early scenes set a high standard. I expected to be jumping out of my IKEA couch for the rest of the movie. As Yuko Takeuchi's character and Futa begin exchanging letters a deeper mystery begins to unravel. Other residents of the apartment building have been experiencing strange occurrences too.  The previous resident of Futa's apartment number only lasted 6 months. The young father of a family moving next door approaches Futa. He pulls her aside and asks, "Did anything strange happen here? The rent is lower than this general area." I immediately paused the movie and compared the rent of my apartment against data on realestate.com.au. I breathed a sigh of relief: it is 10% above the average rent cost.
The novelist and Futa look further into the history of the apartment building and its former occupants. Unfortunately, the plot descends into absurdity when attempting to link the current state of the apartment building to a long series of bizarre past tragedies. The previous occupant of Futa's apartment hung himself in his new apartment after going mad from hearing the same sweeping noises. The noises appear be the brushing of a kimono along the floor after a woman hung herself and swayed from the rafters.
'Inerasable' leaves the horror genre and becomes a mystery. The apartment building sits on cursed ground. Before the apartments were built, a crazy old man who hoarded bags of trash inside his house, suffocated to death.
The main characters dig deeper into the histories of previous homeowners on the lot. Nearly 50 years earlier, a woman and her husband return home after attending their daughter's wedding. The husband sits down to enjoy a cup of sake. Without a word, the woman hangs herself from the rafters, her kimono sash swishing along the floor. Has the source of the supernatural evil just been uncovered?
The plot becomes overly complicated at this point, deviating from the suspense of the first half. The two detectives pursue a bizarre chain of events so disturbing they become implausible and outrageous. As it turns out, a mother turned baby killer also lived on the land. Before her, another family imprisoned their mentally ill son in a cage. Somewhere in-between these two stories, a legend of a cursed portrait of a woman is told by a Buddhist monk. Is the picture the true source of the supernatural evil?
Not quite. In yet another turn of the plot, the picture originally came from a family in Kyushu, the Okuyama family. Of course something tragic happened to this family too. The husband was driven mad by voices, killed his entire family with a katana and then took his own life with the sword. Surely this is the last piece, right?
Wrong again. It turns out the crazy husband was the boss of a coal mine where over 100 miners died in an accident. The miners cursed the coal boss and agreed to haunt his house, pushing him into madness.
If the plot wasn't bizarre enough, Yuko's Takeuchi's character suddenly appears wearing a neck brace for no reason connected to the plot.
The mystery ends because both Futa and the writer give up. Futa admits defeat: "The curse just keeps going. I'm at the point where I'm no longer sure what I'm looking for." As a viewer, I was no longer sure what I was supposed to be looking for in this movie. 'The Inerasable' began as an excellent horror movie then devolved into a tangled and far-fetched mystery movie. I wanted the movie to stick with the simple and suspenseful formula from the first half.
On a final note, The latter half of the movie did have some interesting scenes showing jichinsai, a traditional Shinto ground-breaking ceremony. A temporary shrine is built and a Shinto priest in traditional garb blesses the ground before construction begins. The ceremony still occurs today.
The Inerasable (Zan'e: Sunde wa ikenai heya) by Yoshihiro Nakamura, released October 25 2015 in Japan, starring Takeuchi Yuko, Hashimoto Ai, Sasaki Kuranosuke, Sakaguchi Kentaro, Takito Kenichi.
Posted by Sydney Sparrow, an ALT currently living in Toyota City. Click here to join the JETwit Jobs Google Group and receive job listings even sooner by email.
---
Event: Great Lakes JETAA Job Fair
Location: Novi, Michigan, USA
Contract: Full-time
If you'll be in Michigan or plan on moving to Michigan, the Great Lakes JETAA chapter is hosting its first job fair.
It will take place on Saturday, January 14th, 2017 at the Novi Civic Center, 45175 W 10 Mile Road, Novi, Michigan, 48375.
Please RSVP to the GLJETAA president, Adam Wolf at gljetaaprez@gmail.com by December 23rd if you plan on attending. 
Posted by Sydney Sparrow, an ALT currently living in Toyota City. Click here to join the JETwit Jobs Google Group and receive job listings even sooner by email.
---
Position: ESL Tutor
Posted by: English Matters
Location: Toronto, Ontario, Canada
Contract: Full-time
Thanks to JET alumna, Lorrain Rowland (Wakayama-ken) for the following job listing at her company:
I now work for English Matters, a small ESL tutoring company in Toronto that specializes in working with the Japanese community. I'm hoping that you could put me in touch with some JET Alumni that may want work in the Vaughan area of Toronto. Any prospective teachers may want to know:
Our teachers travel to client's homes, businesses or public places to teach English in exclusive private or semi-private lessons. Work is great for those already fully employed elsewhere but looking for something extra. This part-time work is easy and pleasant and students are usually flexible if scheduling changes need to be met.
Currently, we have a position available in the Jane and Hwy 7 area. A grade 4 student needs help with ESL, math, and science. The tutor must work independently with his/her own materials and texts. Pay is $25 and hour once a month on a one-year contract. If you are interested in this position, we would be delighted to hear from you in order to schedule an interview. Please check our website at www.englishmatters.ca.
Please contact Lorrain Rowland at (905) 953-6007 or send an email to: lorrain@englishmatters.ca if you are interested in the position.
Posted by Sydney Sparrow, an ALT currently living in Toyota City. Click here to join the JETwit Jobs Google Group and receive job listings even sooner by email.
---
Position: Visitor Attendant
Posted by: Smithsonian Institution, Hirshhorn Museum and Sculpture Garden
Location: Washington, D.C., USA
Contract: Full-time
Smithsonian's Hirshhorn Museum and Sculpture Garden, the national museum of modern and contemporary art, will be mounting a major exhibition featuring the work of contemporary Japanese artist Yayoi Kusama. The exhibition, Yayoi Kusama: Infinity Rooms, will be open to the public for twelve weeks from February 23 to May 14, 2017, and is anticipated to draw record-breaking numbers of visitors to the Hirshhorn. The exhibition will include numerous, fragile paintings and sculptures by the artist, and will also contain 5 of the artist's signature self-contained "Infinity Room" installations. In addition to the 5 "Infinity Rooms," the exhibition consists of an interactive "Obliteration Room," where visitors are invited to interact with the walls and furniture in the room.
Hirshhorn Guides are floor personel whose main objective is to support the day-to- day operations of the Kusama Exhibition: staff admissions/membership desks; provide information to and guide visitors; control visitor flow in the "Infinity Rooms;" and ensure efficient crowd control. Hirshhorn Guides' assignments will bring them to work at numerous locations throughout the museum and the exhibit, and their duties may vary regularly. Floor personnel are required to follow the instructions, guidance, and direction of management personnel as they pertain to the policies, rules and procedures of the Museum. Read More
Posted by Sydney Sparrow, an ALT currently living in Toyota City. Click here to join the JETwit Jobs Google Group and receive job listings even sooner by email.
---
Position: Director, Human Resources
Posted by: Japan Society
Location: New York City, New York, USA
Contract: Full-time
Established in 1907, New York's Japan Society is an internationally recognized nonprofit, nonpolitical organization that provides access to information on Japan, offers opportunities to experience Japanese culture, and fosters sustained and open dialogue on issues important to the United States, Japan, and East Asia.
Reporting to the VP of Finance and Administration, and in collaboration with senior management, the Director of Human Resources is responsible for the implementation, communication, and administration of all human resources functions for Japan Society, including: policy and procedure development, talent acquisition and employment processing, compensation and benefit administration, performance management, diversity, employee relations, and other related human resources programs. Read More
Posted by Sydney Sparrow, an ALT currently living in Toyota City. Click here to join the JETwit Jobs Google Group and receive job listings even sooner by email.
---
Position: Translator
Posted by: U.S. Embassy in Tokyo
Location: Tokyo, Japan
Contract: Full-time
The incumbent translates a broad range of Japanese-language materials, some of considerable difficulty, into smooth, readable English for use by Embassy Tokyo and Washington. S/he contributes translation and analytical summaries of magazine articles selected for inclusion in office publications.   S/he translates into Japanese by special request speeches and statements by the President and other high-level officials and English-language materials for posting on Embassy website or dissemination by social media.
QUALIFICATIONS REQUIRED: Applicants must address each required qualification listed below with specific information supporting each item. Failure to do so may result in a determination that the applicant is not qualified.
Education

: A bachelor's degree from a four-year university in Linguistics, English, Economics, or Political Science.

Prior Work Experience

:  At least three years of professional translation experience.

Language Proficiency

: Level V* (professional) English and Japanese. Language proficiency may be tested.

Skills and Abilities

: Certificate from a public- or private-sector organization attesting to competence

in English or in Japanese→English/English→Japanese translation. Basic computer skills. Be available to work after hours and on weekends and national holidays in support of high-level visits, etc.

Knowledge:

  Superior level of knowledge of host country policies in the political, financial and economic, defense and security, and scientific spheres, as well as familiarity with labor and social issues. Being conversant in jargon and terminology in those areas is essential. Must also possess knowledge of the structure of the U.S. Government and the functions of its individual components and current office holders, and also have a basic knowledge of the U.S. military and the functions of its branches.
By Julio Perez Jr. (Kyoto-shi, 2011-13) for JQ magazine. A bibliophile, writer, translator, and graduate from Columbia University, Julio currently keeps the lights on by working at JTB USA while writing freelance in New York. Follow his enthusiasm for Japan, literature, and comic books on his blog and Twitter @brittlejules.
Imagine coming home to find a stranger in your house. He acts like he owns the place, eats your food and drinks your beer, before leaving you reeling in confusion! Better send a letter to the Yokai Post for help from Kitaro, a charming character made by manga legend Shigeru Mizuki. Kitaro investigates strange phenomena and protects humans from ill-intentioned yokai.
Shigeru Mizuki's Kitaro – Kitaro Meets Nurarihyon is a manga volume collecting seven more of Kitaro's paranormal adventures. While this book can be enjoyed as a stand-alone dive into the classic character's adventures, your enjoyment can be enhanced by checking out Kitaro's origin story featured in the first volume, The Birth of Kitaro, reviewed last year by JQ here. This book is one of several entries in a list of literary delights from Japan that Drawn and Quarterly has been bringing to America for affordable access. This volume was also translated by JET Alum and Shigeru Mizuki expert/JQ interviewee Zack Davisson (Nara-ken, 2001-04; Osaka-shi, 2004-06).
Like it says on the tin, in this book Kitaro encounters a uniquely urban yokai: Nurarihyon. This creature takes on the appearance of an unsettling-looking and self-important man to stealthily wreak havoc as mundane as forcing you to serve him your best snacks and as extreme as explosions in cities.
Many of the yokai Kitaro encounters cause trouble because it is in their nature, some have a need to feed, or have a human-like impulse that persists beyond the grave, but Nurarihyon is cut from a different cloth. He is simply cruel and makes mischief because of his hatred for humans. He also stands apart from others in Kitaro's rogues gallery because he finds it repulsive that Kitaro helps humans and targets him for that reason. You'll have to pick up the book to find out just how Nurarihyon plots Kitaro's demise, and how he very nearly gets away with it!