The 17th Japanese Film Festival in Australia wraps up after a mammoth tour around Australia. Eden Law (Fukushima JET 2010-2011, current member of JETAA NSW reviews some of the films that were on offer.
This is a very Japanese melodrama, filled with messages about preserverance and dedication, themes that were common to many of this year's film festival selection. The story of an apple farmer's struggles to grow viable organic crops, it is actually based on a true story of Akinori Kimura and his wife Mieko Kimura, first popularized in a tv special and then a book (by the catchy title of "Kiseki no Ringo (Zettai Fukano) oh Kutsugaeshita Noka・ Akinori Kimura no Kiroku") written about them by Takuji Ishikawa.
Son of an Aomori apple farming family, from an early age, Kimura (Sadao Abe) is shown to be an inveterate tinkerer, taking apart things to see how they work (although not so proficient on putting them back together again). Dissatisfied with the conservative and incurious mentality of his home town, he leaves for Tokyo for greater and better things, only to be ordered back to attend his own wedding arrangements to the local beauty, Mieko (Miho Kanno). Apparently this was enough to get Kimura to ditch his entire career in the city and settle down without complaints, to do the one thing he had scorned – apple farming, no doubt delighting his parents that their son is finally settling down and cleaving to his appropriate destiny. But then Kimura discovers that his young wife has a severe allergic reaction to all the chemical pesticides and fertilizers. So turning that curious tinker's mind of his to the problem, he embarks on what will be a long and hard road to perfecting the perfect organic apple.
While the suffering and tribulations the Kimuras (they ended up having three daughters) endure are harsh, at times it seems so over the top that it veers closely into melodramatic territory. It's hard to believe that the very young children shared in the suffering of their parents, for example, a sentiment echoed by Kimura's best friend who at one point berate him severely for neglecting his daughter's needs in a "selfish" pursuit of his dream. They have no electricity, nothing to eat, and Kimura has to take odd jobs in Tokyo to keep the family going, before losing it in a mugging – one disaster upon another. Abe's portrayal of Kimura is also problematic, as the actor, whose cheerful face, while expressive enough to show a measure of unease beneath that ever-present smile, sometimes hits the wrong note and fails to convey the appropriate emotion that particular scenes call for. In these instances, Abe just seems at best a slightly confused person who knows that something is wrong but not entirely sure what, thereby lessening the emotional impact. It does admittedly, bring an extra level of tragedy to Kanno's role as the long-suffering wife, who for whatever reason, continuously supports her husband through thick and thin; her acting range is decidedly broader and richer in depth. Tsutomu Yamazaki, as the wise father-in-law, in contrast, radiates such presence and dignity without having to do very much that he threatens to steal every scene he's in. He's the kind of strong, silent parental type that everyone wishes they have in real life.
However, it's undeniable that it is quite a compelling story, and the Kimuras are such sympathetic characters that you can't help but become invested in their struggles. The locations are extraordinarily beautiful, with Mt Iwaki in the background. And while I can't be sure, I think the dialogue were spoken in Tohoku dialect, a delightful detail since I had lived in Tohoku for a time, and it certainly reinforces the bucolic country setting. Chosen to close the 17th Japanese Film Festival, it is an appropriate choice that echoes the festival's theme of discipline, endurance and cooperation.
Fruits of Faith (Kiseki no Ringo) by Yoshihiro Nakamura, released June 8 2013 in Japan, starring Sadao Abe, Miho Kanno, Hiroyuki Ikeuchi, Takashi Sasano, Masato Ibu, Mieko Harada and Tsutomu Yamazaki.
By Julio Perez Jr. (Kyoto-shi, 2011-13) for JQ magazine. A bibliophile, writer, translator, and graduate from Columbia University, Julio is currently seeking opportunities with publications in New York. You can follow his enthusiasm for Japan, literature, and board gaming on Twitter @brittlejules.
A scholar, author and translator of Japanese folklore and ghost stories, Zack Davisson (Nara-ken, 2001-04; Osaka-shi, 2004-06) joined the JET Program in 2001 with some basic Japanese knowledge and a strong desire to learn much more. After spending five years on the program, he remained in Japan to acquire a master's degree in Japanese studies while writing freelance and translating for Osaka University.
The theme of Japanese ghosts running through Davisson's writing and translation dovetails the interests of manga legend Shigeru Mizuki, who is famous for the classic series GeGeGe no Kitaro. Mizuki is equally well known in Japan for his autobiographical works about his experiences as a soldier during World War II. A great fan of Mizuki, Davisson now contributes to publisher Drawn and Quarterly's English adaptations of Kitaro and is the translator of the first volume of Mizuki's historical manga Showa 1926-1939: A History of Japan, released last month in North America.
In this exclusive, expansive interview, Davisson discusses his time on JET, the significance of Mizuki's supernatural and historical works, and the unique methods and madness of manga translation.
How did you first become interested in learning the Japanese language, and how long have you been studying it? For aspiring translators who are still studying, do you have any advice about textbooks, programs, or techniques?
I actually became interested when I was about 10 years old and my mother took me to see Seven Samurai at a local art theater. I was hooked pretty early—if I you look at my class pictures from that time I am wearing ridiculous Japan t-shirts. I took Japanese in high school when it was offered as a foreign language, but there were only four of us in the class, so it was cancelled—no one was interested in learning Japanese back then. This was the '80s, so there was no "Cool Japan." That pretty much ended my language studies for a while.
Decades later when I went on JET, I was useless language-wise. I thought I knew more Japanese than I did, but really just the set phrases and greetings. I was determined to leave JET functionally bilingual, so I just studied as hard as I could from day one, eventually getting my master's degree in Japan.
My only real advice for people is to go to Japan, and talk and read and practice as much as humanly possible. There is no substitute for immersion and experience. I always say I learned more Japanese at my local bar, the 100 Club, than I did doing my MA. Talk, talk, talk. Read, read, read. Use Japanese as a living language, don't just study it as an abstract. And, of course, marry a Japanese person. That's a huge advantage!
When and where were you posted for JET? Could you talk a bit about your time there and what you remember fondly?
I started JET in…I think 2001. Crazy to think it was more than 10 years ago, because it doesn't feel that way. I was unusual in that I was a 5-year JET that worked in two prefectures. I did three years in Nara and then two years in Osaka. I don't know if they still allow you to do that. I was one of the first in my prefecture to get that contract extension, and even then there were only two of us allowed to do it.
As for fond memories…all of JET is fond memories for me. I loved it. Kansai was the perfect area. Nara, Osaka, and Kyoto were all in easy reach so I had the best of everything. I lived in ancient and traditional Japan, but had wild and modern Japan nearby anytime I wanted. I did everything I could possibly do, went everywhere, tried everything—it changed my life. And my career; I got started in writing and translating doing articles for my prefectural newsletter, then moved on to publishing magazine articles for Kansai Time Out and Japanzine. And now I have my Shigeru Mizuki translations out and my book, Yurei: The Japanese Ghost, coming next year. I owe all that to JET and the people I met on JET.
In what ways did you become involved in your community?
I wasn't a big community person, other than I threw myself into every matsuri I could. I was fascinated with Shinto festivals, especially the big, loud, and dangerous ones. Anything fueled with alcohol and adrenaline. I did the Okayama Hadaka Matsuri four times and brought the magic sticks out twice. I carried this massive mikoshi in a little village in Nara every year. In Osaka, I carried these giant, flaming torches in the Taimatsu Matsuri for my town. I loved the primal nature of these matsuri, the physicality and closeness to the gods—it's something we've completely lost in the U.S. In our quest for safety and comfort we've lost something intangible. Something Joseph Campbell would have recognized and appreciated.
Other than that, I was a regular at a local bar, the 100 Club in Osaka. A different kind of community, but that was another life changer. I'm still friends with my pals from the 100 Club and we even got matching tattoos. Not quite as sweet as volunteering at the local children's eikaiwa, but there it is.
The 17th Japanese Film Festival in Australia was the biggest and most extensive yet, with many of the films showing for the first time outside of Japan. Eden Law (Fukushima JET 2010-2011, current member of JETAA NSW reviews some of the films.
Reaching sold-out capacity at the 17th Japanese Film Festival Sydney showing, this documentary features the legendary ramen master Yamagishi, who ran the same ramen shop in East Ikebukuro in Tokyo, for over 40 years. The film captures the declining years of an institution, a very personal picture of Yamagishi who still stuck to his principles and maintained a rustic but irresistible dish that people queued two hours for, and in some cases, travel from prefectures around just for the experience.
This film isn't just about making the perfect bowl of ramen, although Yamagishi freely allows the camera to film him working, as he doesn't believe in trade secrets (indeed, he takes on everyone as an apprentice, from complete beginners, to experienced workers who already run their own ramen shop). "God of Ramen" goes beyond the food and the legend, and pretty deep into exploring Yamagishi's life, motivations and his trials and tribulations, and filmed in a very intimate way, in a cramped tiny kitchen of a shop that only fits 16 people at any one time. So Yamagishi's cheerful face fills up the screen frequently in extreme close-up. This is the extent of Yamagishi's world, as he confesses he rarely ventures past its tiny confines, as the shop is not just his livelihood, but contains memories which are both highly treasured and extremely painful. The God of Ramen, lauded by many who primarily see him for his culinary skills, is quite human, lonely, suffering crippling pain and osteoarthritis, but remaining stoic and stubborn like a traditional Japanese man, for the sake of his customers.
For such a subject like this, the camera work and quality is surprisingly amateur, like a home video. In some scenes, the cameraman is clearly seen, with people running out of the way. It looks like something made for local Japanese tv, and has an ending narration that is a bit twee and sentimental. However, the film's compelling subject matter overcomes its limitations, and is a poignant, engaging tribute to the charismatic Yamagishi, God of Ramen.
The God of Ramen (Ramen Yori Taisetsunamono) by Takashi Innami
————————————————————————————————————
Position: IR, PR, & Corporation Communication Sr. Coordinator
Posted By: Sucampo Pharm
Location:  Washington D.C.
Salary: Sucampo Pharmaceuticals, Inc. offers a competitive salary and benefits package including 401(k) with a generous company match as well as company-paid parking or metro expenses.

Overview:
The Senior Coordinator will support the Communications department in its work with key external stakeholder audiences: investors, media, advocacy groups, general public, vendors and partners. The Coordinator will also work closely on employee communications and with key departments within the organization to advance Sucampo's external and internal communications objectives. Read More
————————————————————————————————————
Position: Academic Exchange Specialist
Posted By: US Department of State
Location:  Washington D.C.
Salary: $74,872.00 to $115,742.00 / Per Year

Overview:
The men and women of the US Department of State with their skills, character and commitment to public service, are the backbone of America's diplomacy. Civil Service employees support the foreign policy mission from offices in Washington, DC and worldwide. Join us in helping to shape a freer, more secure and prosperous world as we formulate, represent and implement US foreign policy. Choose from hundreds of career possibilities – there's something for everyone!
This position is located in the Office of Global Educational Programs (ECA/A/S), Bureau of Educational and Cultural Affairs (ECA) in the U.S. Department of State (DoS). The incumbent serves as an Academic Exchange Specialist, initiating, developing, administering, and evaluating international academic exchange programs and other activities supporting ECA's strategic goal to promote international understanding. This position is also being announced through Merit Promotion procedures under Announcement ECA-2014-0022. Candidates who wish to be considered under both Public (US Citizens)and Merit Promotion procedures must apply to both announcements. Read More
————————————————————————————————————
Position: Sales and Program Coordinator
Posted By: BUNAC USA
Location:  Lewisville, TX (Dallas Area)
Overview:
A new role and addition to our staff in the US office, the Sales and Program Coordinator will work under the direction of the BDM to provide high quality work abroad programs. The role requires a professional approach and involvement in and commitment to all aspects of sales and administration of BUNAC's Work Abroad programs. Read More
————————————————————————————————————
Position: Development Associate
Posted By: Japan Society of New York
Location:  NYC
Overview:
The Development Associate (Individual Giving) provides the administrative backbone for individual giving, ensuring the smooth operation of all aspects of Japan Society's individual membership and gift programs, including renewals; gift processing and acknowledgement; data entry and record-keeping; handling of member queries via phone and email; special events assistance; and research. Read More
————————————————————————————————————
Position: Passenger Services Rep
Type: Full-time
Location:  Palo Alto, CA
Overview:
The Passenger Services Representative performs a wide variety of administrative, customer service, and other professional travel functions.
The diverse responsibilities and functions of the position require the capacity to abstract, conceptualize, organize, and integrate different sources of information into a coherent and practical frame of reference. The geographic expanse of assigned regions and the diverse range of programmatic services provided contribute to an operational complexity that requires a high level of ability and skills. Independent judgment is required in dealing with day-to-day problems and establishing priorities. Read More
————————————————————————————————————
Position: Psychosocial Program Evaluation Consultant
Type: Temp
Location:  Japan
Salary: Annual salary will be commensurate with experience. Comprehensive benefits include health, dental, vision, disability and life insurance, and health club reimbursement; annual tuition or student loan reimbursement; outstanding pension plan and tax savings programs; generous vacation and sick leave; and more.
Overview:
AmeriCares works through local NGOs and a field office in Sendai to identify survivor needs including a focus on psychosocial support for survivors, filling gaps in health care and innovative projects that reconnect people to communities during the cleanup and rebuilding process. These efforts include more than 12 large and small therapeutic gardening projects for almost 5,000 earthquake and tsunami survivors. Therapeutic gardening is designed to promote the mental and physical rehabilitation of participants thereby reducing symptoms of depression, loneliness, and helplessness.
The field team in Japan is seeking a short term consultant who can assist with signature program evaluation work that we believe will showcase the critical impact we are providing by funding some truly innovative psychosocial programming. Read More
————————————————————————————————————
Position: Communications Associate/Production Manager
Type: Full-Time
Location:  Brooklyn, NY
Salary: Annual salary will be commensurate with experience. Comprehensive benefits include health, dental, vision, disability and life insurance, and health club reimbursement; annual tuition or student loan reimbursement; outstanding pension plan and tax savings programs; generous vacation and sick leave; and more.
Overview:
The SSRC Communications Department seeks a Communications Associate/Production Manager to work closely with the Communications, Editorial, and IT teams. The Communications Associate/Production Manager will work closely with the Communications, Editorial, and IT teams and will have solid technical skills, with digital communications savvy, as well as an interest in public issues and the social sciences. The Communications Associate / Production Manager also supervises other team members and manages projects. Someone who is efficient and organized, and who can quickly learn and adapt to a variety of new systems and software would be well suited to this position. Read More
The 17th Japanese Film Festival in Australia is now showing in Melbourne, the last major city on its national tour before wrapping up for the year. Eden Law (Fukushima JET 2010-2011, current member of JETAA NSW reviews some of the films on offer.
Library Wars (Toshokan Senso) is the latest in a series of adaptation of an extremely popular series of light novels by Hiro Arikawa, which has included your usual manga and anime. The inspiration for the plot comes from the real life Statement on Intellectual Freedom in Libraries of the Japan Library Association, which kind of sounds pretty bad-ass when you think about it. Especially when, interpreting its mission statement rather liberally to mean the right to bear arms. Armed librarians. Hate to think what the penalties for late returns would be.
Dealing with the theme of censorship, Japan in an alternate reality has gone overboard with outlawing 'unsuitable' reading material, raiding shops with maniacal book-burning zeal. But against this thought police are the librarians who form the defensive Librarian force, who take up arms to protect the citizens' right and access to information. Joining the ranks is Iku Kasahara (Nana Eikura), who is your typical rough diamond – brash, impulsive, klutzy, a rule-breaker and therefore audience favourite. She continuously butts head against hard-arse Atsushi Dojo (Junichi Okada), a no-nonsense senior librarian who naturally, questions her place in the force. Around them, forces are on the move to consolidate and destroy books and knowledge, and the Library Force gears up for the ultimate confrontation.
This isn't Fahrenheit 451, although there are some discussions about freedom of speech and an out of control state that doesn't know where to draw the line in the name of protecting the hearts and minds of the nation from indecency and corruption. But for the most part, it's largely kept light and focused on comedy and action, with recognizable character tropes from Japanese fiction. While it's a pure escapism, some things are a bit far-fetched: you wonder why no one, in the year 2019, have thought about making backups, especially if these things are so precious, for example.
The cast perform their roles as expected, their characters doesn't have much need for complex character development. Things like character quirks that might work in a novel or an anime situation don't translate too well into a live-action film – Kasahara's personality isn't that endearing, and Dojo, as handsome as he is, is rather a one-note character. There's obviously a lot that hasn't been transferred from a wealth of source material into the short timeframe of a film. Although I must say Jun Hashimoto's scenery chewing is one of the entertaining things to watch in this film (it's like each facial muscle is working independently of each other). Things pick up in the last half as it's action-packed, but the film is largely froth and would appeal the most to the fan base. Had it been a lot funnier, I might be more forgiving of some of the plot holes, but as such, while it isn't bad, it's just rather pedestrian and unmemorable.
Library Wars (Toshokan Senso) by Shinsuke Sato, released April 27 2013 in Japan, starring Junichi Okada, Nana Eikura, Kei Tanaka, Sota Fukushi, Chiaki Kuriyama, Kenji Takeyama, Iwao Nishina, Ryusuke Kenta and Maki Orikuchi.
Posted by Jayme Tsutsuse (Kyoto-fu, 2013-Present), organizer of Cross-Cultural Kansai.  Click here to join the JETwit Jobs Google Group and receive job listings even sooner by email.
————————————————————————————————————
Position: International Admissions Coordinator
Posted by: South Seattle Community College
Location: Seattle, WA
Type: part-time, 17 hr. Monday-Friday
Overview:
This is a part-time hourly position that works with the Admissions Program Coordinator in the International Programs Office Advisors at South Seattle Community College (SSCC) to provide admissions and services to international students.
Main Responsibilities:
Creating files for new student applicants
Processing application fees
Notifying applicants and/or agent partners upon receipt of applications, missing documents or completion of applications
Preparing acceptance packages for mailing with FedEx and DHL
Assists in management of student records in the admissions database, campus data management system, FSA Atlas and the SEVIS system.
Provides students, staff and the general public with information about the various services provided by the International Programs Office.
Performs general office duties including photocopying, faxing, filing, emailing, and mailing.
Directs students to resources on or off campus.
Acute attention to detail.
Serves as a member of the International Programs Staff and performs duties required of such.
Performs other duties as assigned.
Qualifications:
 Associate's Degree required (Bachelor's Degree preferred)
 Strong written and oral communication skills.
 Demonstrated effectiveness working as part of a team
 Ability to problem solve and think quickly on your feet
 Ability to work independently to perform multiple tasks with frequent interruptions.
 Demonstrated experience with Microsoft Office Suite, especially Word, Excel, and Access.
 Demonstrated experience working with non-native English speakers, including strong cross-cultural communication skills
 Knowledge of a second language (besides English) can help, but is not required (Japanese, Korean, Mandarin, Vietnamese, French, Bengali)
Application Instructions:
Send Resume and Cover letter to:
Catherine Creason, Program Manager/PDSO
South Seattle Community College
6000 16th Ave SW, Seattle WA 98106-1499
Email: catherine.creason@seattlecolleges.edu phone: (206) 934-5360
Posted by Michelle Lynn Dinh (Shimane-ken, Chibu-mura, 2010–13), editor and writer for RocketNews24. The following article was written by Jessica, a writer and translator for RocketNews24, a Japan-based site dedicated to bringing fun and quirky news from Asia to English speaking audiences.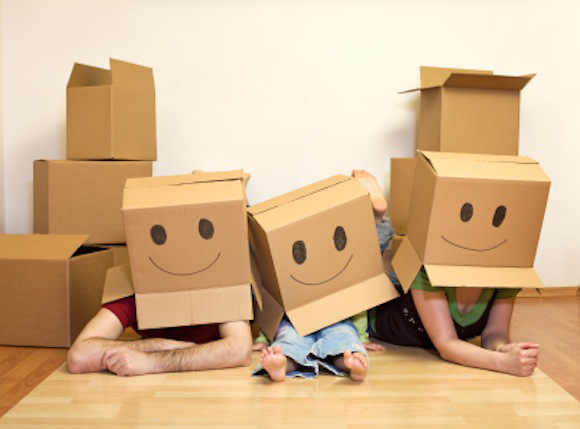 I've lived abroad three times in my life. Once was a homestay in France, once was a semester studying in Germany, and now I live and work in Japan. I don't expect that I will ever move back to the States. I love Japan and have wanted to live abroad almost as long as I can remember. Even so, it has sometimes been challenging for a girl from suburban Arizona who didn't even get a passport until she was 18, and lately I've been wondering what I would tell my younger self to better prepare her for this crazy expat life.
With the help of our globetrotting friends, we've come up with this list of seven things you should know before moving abroad.
Kitcher's Café, a new series by Lana Kitcher (Yamanashi-ken, 2010-12) is an assortment of articles, topics and commentary written for the JET Alumni community. Lana currently serves as the Business Development Associate at Bridges to Japan, a New York-based cross-cultural consulting firm founded by JET alum Jennifer Jakubowski (Hokkaido, 1995-97). 
Dear recent JET returnees and current "job hunters,"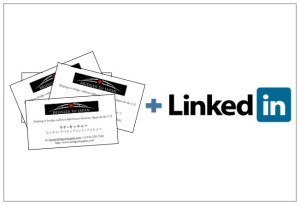 I was given the opportunity to speak at the JETAANY Career Forum in New York City a few weeks ago. Approximately 25 recent returnees (plus JET alumni going through a career transition) attended the event and were able to learn from the presenters, and also from one another, about how to successfully land a job in today's economy. We learned that it is important to keep strategies current as technology continues to change and as the methods of yesterday are not necessarily effective for our search today.
I would like to share with you some of the points from my presentation called "Making the Most of Your Network," in case some of you are also going through this transition now. When I first returned home from the JET Program I had a really difficult time figuring out how to start the job search. At that point my only full-time job had been teaching English in Japan, and I didn't know how to start looking for a new job from scratch. It took me until mid February to get a job, and I really wish someone had told me what I needed to hear earlier.
News agency Kyodo News has recently been publishing monthly articles written by JET alumni who were appointed in rural areas of Japan, as part of promotion for the JET Programme. Below is the English version of the column from December 2013. Posted by Celine Castex (Chiba-ken, 2006-11), currently programme coordinator at CLAIR Tokyo.
*********
Originally from Chicago, Elizabeth Gordon (Iwate-ken, Ninohe-shi, 2003-05) holds a Bachelors Degree in Psychology with a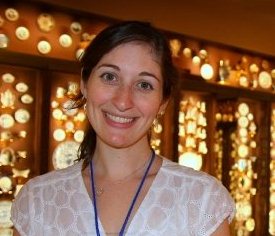 minor in Japanese Studies from Northwestern University, IL, and a Master's degree in East Asian Studies from Columbia University, NY. She spent two years teaching English in rural Iwate  before joining the Japan Foundation in New York as a Program Officer. She currently works as the Director of Private Events of the Adler Planetarium in Chicago.
Soba Diplomacy
Noodle making is an art, not to be taken lightly.  Only a true master can produce the perfect noodle.   After the wooden board is cleaned, the ingredients are kneaded in perfect rhythm until the correct consistency is achieved, and only the master knows for sure when that is.  The rolling pin goes back and forth in a circular motion but forms a perfect rectangle, which is folded in half, then in half again, and in half again.  Ever so delicately, the master cuts, slice after slice, all exactly the same width.  They are cooked for just the right amount of time and then served with a simple dipping sauce sprinkled with scallions.  The movements were ingrained in his muscles. I imagine he could have completed the whole process with his eyes closed.  There is simplicity in the process, but the flavor is layered and complex.
When I arrived in Ninohe City, Iwate Prefecture in the summer of 2003 as a participant on the JET Program, I did not know a soul, nor had I ever heard of Iwate Prefecture.  There was a short orientation in Tokyo, followed by a shorter orientation in Iwate's capital city of Morioka.  It was on the final day of orientation in Morioka that I met my supervisor, Mr. Sato.  He picked me up and we drove the one and a half hours through the countryside back to Ninohe City.  Mr. Sato did not speak much English and his heavy Iwate dialect was difficult for me to understand.  We did, however, find common ground in a little bit of sports but mostly through food.  I listed all of my favorite Japanese dishes, and he loved the fact that I could eat with chopsticks.  He brought me to the Board of Education office and showed me my desk, which would be my home base for the next two years.
There was no rest for the weary, however.  Before I could sit down I was whisked away on a driving tour of the entire city.  We stopped at my two junior high schools and one of the eight elementary schools at which I would be teaching.  I was asked to give a short self-introduction at each location.  We also stopped at city hall to meet the mayor, and at the bank to open an account.   Back at the board of education it was suggested that I be taken to the grocery store before I was dropped off at home for the evening. Read More