By JQ magazine editor Justin Tedaldi (CIR Kobe-shi, 2001-02) for Examiner.com. Visit his Japanese culture page here for related stories.
The Japan-centric events of the month ahead promise to be as rich and full as autumn itself—brisk and colorful, with a dash of unpredictability.
This month's highlights include:
Oct. 8-11
Jacob K. Javits Convention Center, 655 West 34th Street
Limited tickets available
The East Coast's biggest gathering for fans of comics, film, anime and manga, New York Comic Con returns with its biggest roster of Hollywood talent to date, including the first-ever appearance outside of Japan of Naruto creator Masashi Kishimoto, on hand for an exclusive Q&A panel (Oct. 8, 5:30 p.m.) as well as the North American theatrical debut (Oct. 10, 11:30 a.m. at Hammerstein Ballroom) of Boruto: Naruto the Movie! In addition, Kishimoto will also make live appearances at Apple Store SoHo (Oct. 7, 7:00 p.m.), Kinokuniya Book Store (Oct. 9, 8:30 p.m.) and Barnes and Noble Tribeca (Oct. 10, 3:30 p.m.). Don't miss this chance to meet one of Japan's most popular contemporary manga artists!
Oct. 9-Jan. 10
For a New World to Come: Experiments in Japanese Art and Photography, 1968-1979 Japan Society Gallery, 333 East 47th Street
$12 students and seniors, $10, Japan Society members. Free on Friday nights, 6:00-9:00 p.m. 
In the wake of the social and political upheaval of the late 1960s, Japanese artists and photographers began crafting a new visual language for an age of uncertainty. Their embrace of camera-based experiments would alter the cultural landscape and lay the foundations for contemporary art in Japan. For a New World to Come is the first comprehensive exhibition to spotlight this radical break with the past. With some 200 works by such luminaries as Ishiuchi Miyako, Daidō Moriyama, Jirō Takamatsu, and Shōmei Tōmatsu, the exhibition charts the stunning diversity of photographic practices during this pivotal era, from conceptual series situated squarely within global artistic currents, to visually arresting meditations on time, place, and self.
Oct. 10, 12, 13, 17, 19, 21
Village East Cinema, 181-189 2nd Ave.
$15
See the next generation of Naruto on the big screen! With Naruto as the Seventh Hokage, Hidden Leaf Village is planning to host the Chunin Exams to train new shinobi. Among the entrants are Sasuke's daughter, Sarada, who adores Naruto, Mitsuki, an exceptionally talented yet mysterious shinobi, and Boruto, Naruto's son who shows great potential, but despises his father. Sasuke, who's been on a mission in another dimension, appears before Naruto to warn of a strange impending danger he has sensed. An inconceivable foe lies in wait as Sasuke, the Five Kage, and Boruto charge into another dimension!Presented in Japanese with English subtitles.
For the complete story, click here.
Posted by Sydney Sparrow, curriculum and content developer for a real estate school based in Virginia. Click here to join the JETwit Jobs Google Group and receive job listings even sooner by email.
---
Position: ESL Teacher
Posted by: Can-Star Academy INC.
Location: Richmond, British Colombia, Canada
Contract: Full-Time, Permanent
Overview: Can-Star Academy is a cozy learning center located in the center of Richmond. We offer educational counseling programs and tutoring services to high school students in the Lower Mainland. Can-Star is a big family of more than 20 part-time & full-time teachers/tutors who hold the same teaching philosophy. We teach to make a difference, and to help all students reach their fullest potential by opening gateways through education. Our teaching is fun, passionate and always aims to inspire.  Read More
Via Carleen Ben (Oita). Posted by Sophia Chan (Sapporo-shi, 2009-2014). If interested in more job listings, join the JETwit Jobs Google Group and receive job listings even sooner by email.
---
(1) Study Abroad Advisor Position (Belmont University, Nashville, TN)
Belmont University, Nashville, TN
Study abroad Advisor
The Office of Study Abroad at Belmont University in Nashville, TN is currently seeking a Study Abroad Advisor. The Study Abroad Advisor will advise undergraduate students for Belmont-approved study abroad programs; assist with aspects of the application, selection and enrollment process; assist with processing transcripts; coordinate pre-departure, re-entry, and campus-wide orientations; assist with the development and implementation of marketing for study abroad; liaise with Belmont faculty and administration on study abroad-related initiatives and program management. S/he will work directly with students, faculty, staff, program providers, partner universities and parents of Belmont students.
Belmont University seeks to attract and retain highly qualified faculty and staff that share the University's values and will contribute to its mission and vision to be a leader among teaching universities bringing together the best of liberal arts and professional education in a Christian community of learning and service.
Click here<https://jobs.belmont.edu/postings/4383> to see a detailed job description & requirements, or visit https://jobs.belmont.edu and search for posting number S00144. Read More
Posted by Sydney Sparrow, curriculum and content developer for a real estate school based in Virginia. Click here to join the JETwit Jobs Google Group and receive job listings even sooner by email.
---
Position: Japan Operations Officer
Posted by: The Dragon Trip
Location: Worldwide
Contract: Full-Time
Overview: The Dragon Trip is China's fastest growing travel company and provides high quality yet affordable backpacker tours to China and North Korea. Our young and dynamic team is spread across offices in Shanghai, Beijing and London, and we're now expanding our operation and moving into Japan!
Dates (Flexible): 
1st Dec 2015 – 23rd Dec 2015:
Research Trip to Japan
23rd Dec 2015 – 4th Jan 2016:
Work from home or a regional office to summarise & consolidate research and present this to the company
1st July 2016 – 15th Aug 2016:
Trip to Japan to lead 2 x 2 week tours and 1 x 2 week research/planning period.
Responsibilities:
Creating a Japan itinerary for the Dragon Trip

Providing options for hostels, activities and transport

Developing a detailed cost-list for the trip

Creating valuable contacts in Japan

Guiding the first groups on the itinerary

Making bookings and other arrangements for the first two trips

Assist with legal setup of Japanese operation
Terms: Directly reporting to company directors
Competencies:
Communication: excellent verbal and written communication is essential in addition to interpersonal skills

Language: must have a high level of Japanese

Proactive: can think outside the box and develop interesting new ideas

Passionate: have a love for travel
Compensation:
All-expenses travel costs

Return flights to and from Tokyo

Spending money for the two trips listed above
Application Process: Send your CV and cover letter to alex.seigel@thedragontrip.com ASAP! Successful applicants will first be invited to a telephone interview – best of luck :)
By Rashaad Jorden (Yamagata-ken, 2008-10) for JQ magazine. A former head of the JETAA Philadelphia Sub-Chapter, Rashaad is a graduate of Leeds Beckett University with a master's degree in responsible tourism management. For more on his life abroad and enthusiasm for taiko drumming, visit his blog at www.gettingpounded.wordpress.com.
At pep rallies for my school's sports clubs during my time on JET, I occasionally saw students decked in armor and masks while gripping swords. They were obviously members of the kendo club, but I had no idea what they actually did (other than participate in a martial art I knew nothing about). I was excited to start reading Kendo: Culture of the Sword so I could be properly introduced to the sport.
Written by Alexander C. Bennett, a New Zealander who has served as a professor at Kansai University and the coach of his country's national kendo team, the book illustrates how kendo has evolved throughout the years from, among other things, a form of military training to a sport in which world championships are conducted every three years. More importantly, Kendo would teach me what happens in the sport.
Indeed, my initial expectations for the book were satisfied early when Bennett explained the "complex" rules and methods of kendo (even before mentioning the rules, he does us a gigantic favor by presenting the various names for Japanese swordmanship throughout the years—kenjutsu was actually the term long used to refer to the martial art). He also shines when he includes images of the sport's equipment as well as a table detailing how you score a point. Bennett also provides fascinating information about the state of women in kendo: although there are references to women doing kendo that date back to early modern Japan, women only largely started practicing the sport after World War II (girls were traditionally taught naginata or kyūdō instead of kendo). In addition, even though women compete nationally and internationally in championship competitions, very few women hold positions of power in kendo education at a regional or national level.
***************
Bruce Feiler (Tochigi-ken, 1989-90), author of Learning to Bow  as well as several books on religion including Walking the Bible, Abraham and Where God Was Born along with other popular books including The Council of Dads, and, most recently, The Secrets of Happy Family, can now add CNN commentator to his resume. He has been providing religion-related perspectives in live conversations with Anderson Cooper, Wolf Blitzer and others.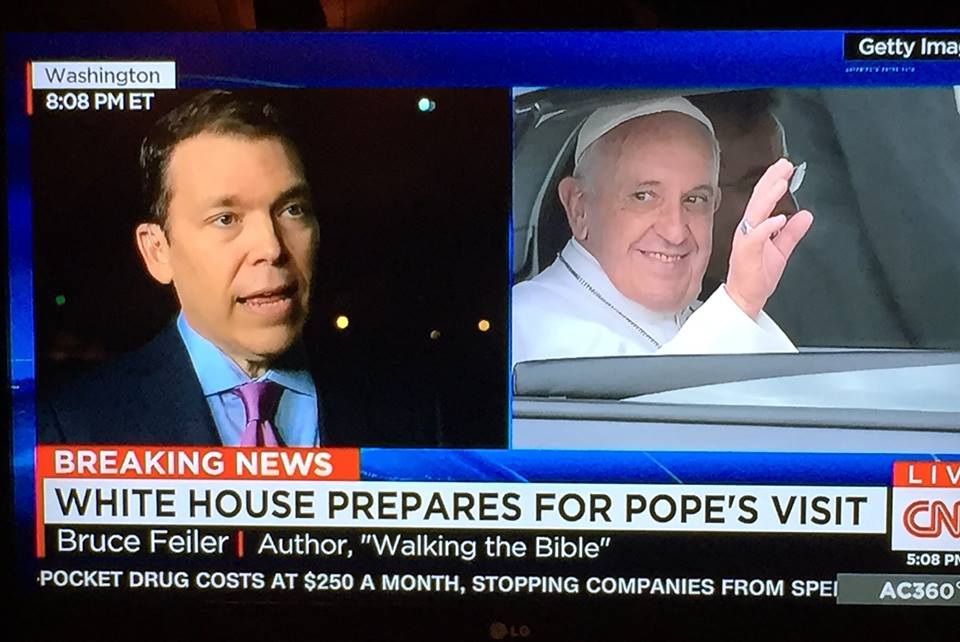 ****************************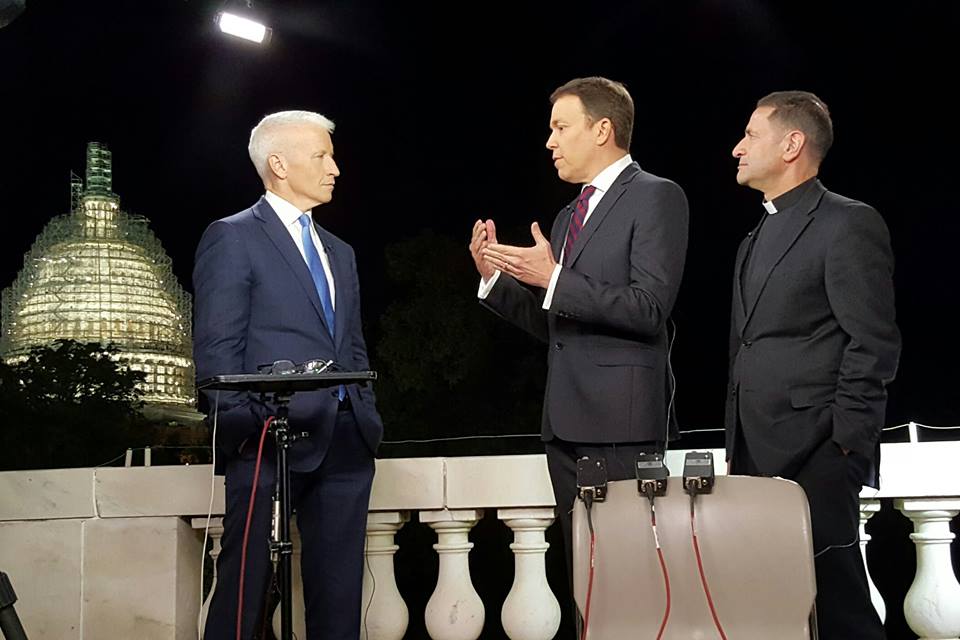 To read prior JETwit posts about Bruce Feiler, please click here. 
For more regular updates, follow Bruce on Facebook:  www.facebook.com/brucefeilerauthor.
And Twitter:  www.twitter.com/brucefeiler.
Via Carleen Ben (Oita). Posted by Sophia Chan (Sapporo-shi, 2009-2014). If interested in more job listings, join the JETwit Jobs Google Group and receive job listings even sooner by email.
---
(1) International Risk Officer – Wake Forest University
Wake Forest University is seeking applications for an International Risk
> Officer. This position is responsible for international health and safety
> (study abroad, faculty travel, etc.) and areas of export control. Full
> details can be found below. To apply visit:
http://bit.ly/1UTxZDZ
>
> International Risk Officer
> Tracking Code: 1978-141
>
> Job Description
>
> Coordinates policies, procedures and programs associated with identifying,
> monitoring, and mitigating international risks for student, faculty, and
> staff travelers. Provides guidance to faculty, staff, and administrators on
> decisions that have export control impact.
>
> Essential Functions:
>
> International Risk, Health & Safety (75%)
>
> Develops, implements, and revises policies and protocols designed to assess
> and mitigate risk to students, faculty and staff on WFU global programs
> across all academic units on the Reynolda campus (with support to the
> Bowman Gray campus as requested).
> Conducts pre-departure training, in both individual and group format, for
> faculty, students, and staff travelling internationally.
> Manages web-based registration software for international travel conducted
> on university funds.
> Serves as contact for overseas crisis support involving WFU students,
> faculty, and staff; enables appropriate emergency response.
> Monitors world events and keeps current of global health/safety issues and
> legal and regulatory developments that affect WFU global programs; updates
> Director accordingly.
> Liaises with campus units (e.g. University Police, University Risk
> Services, etc.) and external entities (e.g. HTH Insurance) regarding
> practices and policies related to international risk, health and safety.
>
> Export Control (25%)
>
> Assists in the development and implementation of (a) institutional policy
> requirements regarding U.S. export control laws and regulations and (b)
> effective export control education and training programs.
> Provides guidance, education, and training to faculty, staff and students
> on export control policies,procedures and federal regulations, including
> but not limited to: advising faculty and staff on foreign travel; assisting
> PIs and other individuals involved in the conduct and research in obtaining
> an understanding of the compliance issues associated with the transfer of
> materials, restrictions of foreign nationals in labs, publication
> restrictions, etc.; providing guidance with implementing technology control
> plans; purchasing controlled technology and securing of technical data; and
> financial procedures for foreign payments.
> Uses web-based system as part of the University's compliance efforts for
> commodity classifications, license applications, and other export control
> compliance obligation.
> Prepares, submits, and monitors licensing authorizations and institutional
> registrations.
>
> Other Functions:
>
> Serves as member of Overseas Crisis Management Team.
> Maintains and updates relevant content on University's global and export
> control websites.
> Gathers and provides data related to international risk and export control.
> Reviews contracts/agreements and advises on export related issues arising
> in connection with these documents as needed; manages relationships with
> relevant vendors.
> Acts as liaison and coordinator for export-related matters between the
> various research and regulatory offices within the University.
>
> Required Education, Knowledge, Skills, Abilities:
>
> Bachelor's degree plus 3-5 years of progressively responsible experience in
> international education/risk-related field, or an equivalent combination or
> education and experience.
> Familiarity with issues related to international travel and education
> abroad.
> Ability to use good judgment and discretion in potentially stressful
> environment.
> Ability to prioritize and work in fast-paced office environment.
> Ability to collaborate and coordinate with key stakeholders across the
> university.
> Excellent written, verbal, and interpersonal communication skills, with
> effective presentation and training skills.
> Proficiency on Microsoft Office suite and standard computing operations.
> Ability to interpret and ensure compliance with federal regulations.
> Ability to travel, as required.
> US citizen or permanent resident.
>
> Preferred Education, Knowledge, Skills, Abilities:
>
> Experience working, studying, or living in a foreign country.
> Knowledge of relevant federal export control regulations, including those
> pursuant to EAR, ITAR, and OFAC, and the Patriot Act.
> Familiarity with Terra Dotta/StudioAbroad and Visual Compliance software.
> Experience in a research university environment.
> Proficiency in a foreign language.
>
> Accountabilities:
>
> Responsible for own work only.
>
> Note: This position profile identifies the key responsibilities and
> expectations for performance. It cannot encompass all specific job tasks
> that an employee may be required to perform. Employees are required to
> follow any other job-related instructions and perform job-related duties as
> may be reasonably assigned by his/her supervisor.
>
> In order to provide a safe and productive learning and living community,
> Wake Forest University conducts background investigations and drug screens
> for all final staff candidates being considered for employment.
>
> Wake Forest seeks to recruit and retain a diverse workforce, and encourages
> qualified candidates across all group demographics to apply.
>
>
> Job Location: Winston-Salem, North Carolina
> Position Type: Full-Time/Regular
> Employment Type: Full-Time Exempt Staff
> Benefits Eligibility: Available at full-time University sponsored rates
> Grant funded: No
> Scheduled Hours: 8:30 a.m. – 5:00 p.m.
> Number of months per year: 12
> Department: Center for Global Programs and Studies
> Hiring Range: Commensurate with education and experience.
> Position Closing Date: October 6, 2015 – 4:00 pm EST
>
> To apply visit:
http://bit.ly/1UTxZDZ
<
http://bit.ly/1RApvzL
>
Posted by Sydney Sparrow, curriculum and content developer for a real estate school based in Virginia. Click here to join the JETwit Jobs Google Group and receive job listings even sooner by email.
---
Position: International Admissions Advisor
Posted by: The Bridge Education Group
Location: Bridge Headquarters, Denver, CO
Contract: Full-Time
Overview: Are you looking for a multicultural and dynamic work environment where you can work with students from all over the world and high-quality U.S. university partners? Are you passionate about language and education and making a difference in the lives of international students? Then this position may be right for you! 
Bridge is seeking an experienced and energetic International Admissions Advisor to provide outstanding guidance and support to Bridge students interested in enrolling in a BridgePathways English program at one of our campus-based or city center locations. BridgePathways prepares international students for admissions and academic success in U.S. universities
The International Admissions Advisor is responsible for guiding and supporting international students and educational agencies through the entire enrollment process in a Bridge language program. The Advisor also works very closely with the university partners' admissions staff to support international students through the process of obtaining conditional admission from the university and preparing for life on campus.
What makes Bridge different? Our people and our culture. Bridge is a multi-cultural and welcoming environment that is fast-paced, service-oriented and entrepreneurial. Our values and mission are an integral part of our culture: excellence, integrity, learning, innovation and teamwork. Transforming peoples' lives through international education is what motivates us.  Read More
Posted by Sydney Sparrow, curriculum and content developer for a real estate school based in Virginia. Click here to join the JETwit Jobs Google Group and receive job listings even sooner by email.
---
Position:  Travel Consultant
Posted by: The Art of Travel
Location: Kanazawa City, Ishikawa Prefecture, Japan
Contract: Fulltime
Overview: This position entails a variety of responsibilities, including planning itineraries for overseas clients, handling communication and mailings, assisting visitors during their stay in Japan, and other duties as required.
Character Traits: Friendly, reliable, cool under pressure, quick study, service-oriented, creative.
Qualifications:
Strong sales and customer service skills a must. Excellent Japanese language skills a plus. Candidates from native-English-speaking countries (Canada, US, UK, Australia, NZ, etc.) preferred. Visa sponsorship possible. Knowledge of the Microsoft Excel and Word required.

Experience in travel planning, sales, and hospitality a plus (but not required).

Education: Bachelor's degree required

Certificates: travel agent, guide, translator will have a strong advantage.

Candidates without previous travel industry experience welcome to apply. 
Working Hours: Full-time: 40 hrs/wk +
Salary: JPY 3 million/year (Overtime pay available)
Application Process: By October 1, 2015 (start date flexible). Interested & qualified candidates should send a resume or CV along with a cover letter to w.michaud@theartoftravel.net
Via Carleen Ben (Oita). Posted by Sophia Chan (Sapporo-shi, 2009-2014). If interested in more job listings, join the JETwit Jobs Google Group and receive job listings even sooner by email.
---
(1) Whittier College (CA)_ASSISTANT DIRECTOR OF INTERNATIONAL PROGRAMS/ STUDY ABROAD at Whittier College, Whittier, CA
Posted by Sydney Sparrow, curriculum and content developer for a real estate school based in Virginia. Click here to join the JETwit Jobs Google Group and receive job listings even sooner by email.
---
Position:  Regional Educational Advising Coordinator
Posted by: Institute of International Education
Location: Japan/South Korea
Contract: Fulltime
Overview: The Regional Educational Advising Coordinator (REAC) for Northeast Asia and the Pacific Region provides professional leadership and support to the EducationUSA network of advising centers in this region to foster international student mobility and advance the U.S. Government's public diplomacy efforts. In close consultation with U.S. Department of State's Bureau of Educational and Cultural Affairs' (ECA), the REAC counsels Public Affairs Sections (PAS) on student mobility issues and advising programs and provides guidance and training to advisers and host institutions. He/she receives policy guidance from ECA and PAS. Work is carried out independently under general supervision.
Position will be based in the Northeast Asia and the Pacific Region. Preference for Japan or South Korea.
A request for help with this project from JET alum Ryan McDonald (Fukushima-ken):
This is the 4th year we are trying to produce the "This Is Fukushima" calendar that we send to world leaders, media, and royalty. We've received thank you notes from President Jimmy Carter, Prime Minister Stephen Harper, and even Her Majesty Queen Elizabeth.
We take donations and use the money to produce the calendar and then pay for most of the shipping, although for the past 3 calendars the people creating out went out of pocket over $1,000 each.
Here is a link to the current calendar in PDF form to see the style. Feel free to download it and print it out if you'd like. The actual calendars are professionally printed and look great.
This link is a write up (in Japanese) about myself and the other people producing it.
If you have any large photos of Fukushima please email us by October 31st this year. We prefer interesting places unique to Fukushima and not generic nature shots. We want people to say, "wow, I'd like to go see that."
Photo criteria:
- must have been shot in Fukushima-ken. It doesn't matter when (so yes, pre-2011 pics are fine).
- minimum 300dpi resolution (4000×3000 px) (or very close to it, but 72 dpi usually won't work)
- horizontal format is preferred
Photos can be submitted via email to: ThisIsFukushima@gmail.com
Thanks in advance for your support!
—————————–
今日本語で :
愛する福島県の住民と以前住んでいた方へのメッセージ:
2016年の「This is Fukushima」カレンダーのために只今写真募集中!
写真の提出期限は10月31日までです。
募集する写真の基準:
〓 福島県内で撮られた写真。今年撮られた写真に限らず、もちろん2011年前に 撮られた写真でも構いません
〓 解像度の必要最小限は300dpi (4000x3000px)
〓 横向きの写真が望ましい
写真をメールで提出してください: ThisIsFukushima@gmail.com
よろしくお願いします!
Posted by Sydney Sparrow, curriculum and content developer for a real estate school based in Virginia. Click here to join the JETwit Jobs Google Group and receive job listings even sooner by email.
---
Position:  IB Teacher of Science (Biology or Chemistry)
Posted by: Ritsumeikan Uji High School
Location: Kyoto, Japan
Contract: One-year contract; can be renewed a maximum of 4 times after the first contract upon mutual agreement between employer and employee
Overview: Ritsumeikan Uji Junior and Senior High School seeks to nurture the next generation of global leaders, students who possess a penetrating intelligence combined with excellent language ability, exhibit mature interpersonal skills, and are informed at all times by a spirit of tolerance and a keen sense of justice. We believe that students with these characteristics will contribute to the peaceful development of Japan and the world.
Ritsumeikan Uji Junior and Senior High School strives to build the ideal leaner and person through all of its educational activities. Our image of the ideal learner is based on the International Baccalaureate's (IB) Learner Profile, a set of ten attributes that all IB World Schools endeavor to inculcate in their students. A student who graduates from our school will ideally exemplify all of the attributes of the Learner Profile, and it is the shared goal of teachers, students, and staff to build character and personal excellence through these ten characteristics.
Posted by Sydney Sparrow, curriculum and content developer for a real estate school based in Virginia. Click here to join the JETwit Jobs Google Group and receive job listings even sooner by email.
---
Position:  Admissions Counselor
Posted by: CAPA International Education
Location: Boston, MA
Type: Full-Time
Overview: CAPA The Global Education Network is committed to academic excellence, integrity and innovation in learning abroad. Our mission is to provide meaningful experiences that challenge and inspire students to analyze and explore complex political, cultural and social landscapes within urban environments. Through our commitment to personalized learning, global connections via technology and collaborative learning communities, we prepare students to live and work in a globally interdependent and diverse world. CAPA is headquartered in Boston and operates programs in Buenos Aires, Dublin, Florence, London, Shanghai, and Sydney. The CAPA Admissions Advisor is responsible for recruiting leads, advising students during the application process, and ensuring the student enrolls in a CAPA program. This position will report to the Supervisor of Student Admissions.  Read More
Posted by Sydney Sparrow, curriculum and content developer for a real estate school based in Virginia. Click here to join the JETwit Jobs Google Group and receive job listings even sooner by email.
---
Position:  Full-Time Native Speaker English Teacher
Posted by: Ritsumeikan Keisho Junior and Senior High School
Location: Ebetsu City, Hokkaido, Japan
Contract Term: April 1st 2016 – March 31st 2017 (This contract may be renewed, through mutual agreement between the individual and employer.)
Overview: Dating back as far as 1869, Ritsumeikan was not established to solely educate but empower youth to become world leaders in order that they might make a better future for our country and ultimately the world. Though it has been more than 130 years since our establishment, we have relentlessly embraced the motto, "Freedom and Innovation" This has been transcended from generation to generation. 
Duties: The Employee shall perform the following duties under the direction of the Principal.
Teaching of a foreign language (Subject: English)

Work related to class management

Miscellaneous school affairs on weekends

Attendance at meetings related to the assigned subjects or miscellaneous school affairs

Development of teaching materials and tests

Assistance of students in extracurricular activities

Assistance in preparation and review of various documents

Assistance in activities related to international exchange

Work related to entrance examinations

Work related to school events

Other duties assigned in order to achieve the goal of enhancing the employers primary and secondary education

The assigned number of classes indicated in the preceding paragraph shall be on average sixteen (16) per week (one [1] class shall be fifty [50] minutes).