Professional Writer/Interpreter/Translator Stacy Smith (Kumamoto-ken CIR, 2000-03) presents WIT Life, a periodic series about aspects of Japanese culture such as film, food and language. Stacy starts her day by watching Fujisankei's newscast in Japanese, and here she offers some interesting tidbits and trends along with her own observations.
Since I last wrote, Japan has ushered in new Prime Minister Yoshihide Suga. He served as Chief Cabinet Secretary under PM Abe for a decade (and also served as Minister of Internal Affairs and Communications for a year in his previous administration ). Best of luck to the first new PM of the Reiwa Era!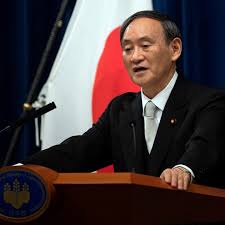 Read More
Position: Law Clerk
Posted by: Baltimore County Circuit Court
Location: Baltimore, MD, USA
Contract: Full-Time
Here's a job passed along to us:
A Baltimore County Circuit Court Judge is looking for a new law clerk immediately. Resumes can be sent to lisa.daley@mdcourts.gov
Position: Japan Program Coordinator
Posted by: Stanford University
Location: Palo Alto, CA, USA
Contract: Full-Time
Here's a job posting for a Japan Program Coordinator at Stanford University that was passed along to us:
Walter H. Shorenstein Asia Pacific Research Center's (APARC) Japan Program facilitates multidisciplinary, social science-oriented research on contemporary Japan, emphasizing both academic scholarship and policy-relevant research. The program aims to become a central platform for Stanford students and the broader community for understanding and engaging with Japan.
Program activities include the Japan Colloquium Series, conferences to further cutting-edge research and address critical contemporary policy issues, and public seminars. The goal of the Japan Program is to become an eminent platform to foster intellectual exchange among leading scholars, experts, policymakers, professionals, business and civil society leaders, and students.
Working in a dynamic, international environment, the position holder will be expected to work in a timely and efficient manner in consultation with the Japan Program Director and other members at APARC to provide the full range of administrative support for the Japan Program and the Center. Specific responsibilities include:
Assist Program Director with event coordination, organization, and other Japan Program activities
Complete travel arrangements and reimbursements for colloquia speakers, fellows and visiting scholars. Facilitate research-related purchases and travel reimbursements.
Proactively update and administer the Japan Program websites.
Perform on-line and library research for specific program initiatives or APARC faculty.
Assist visiting scholars, fellows and short-term visitors associated with the programs with inquiries related to the Japan Program and/or the Center.
Identify potential grant opportunities for the Japan Program under the directives of the Program Director and researchers. Draft grant applications and prepare necessary reports for grants.
Interact and liaise with multiple constituencies and various campus units, faculty, staff, researchers, students, alumni, government officials and business representatives from both domestic organizations and the Asia Pacific region.
Application Process: Please click here for more information and to apply.
************
JETwit's JET Alum Movers & Shakers is produced by Ryan Hata (Tottori-ken, 2014-2017), Margie Banin (Kochi-ken, 2005-2007), and Jim Walsh (Fukushima-ken, 2018-2020). Want to be featured next? Submit your information here.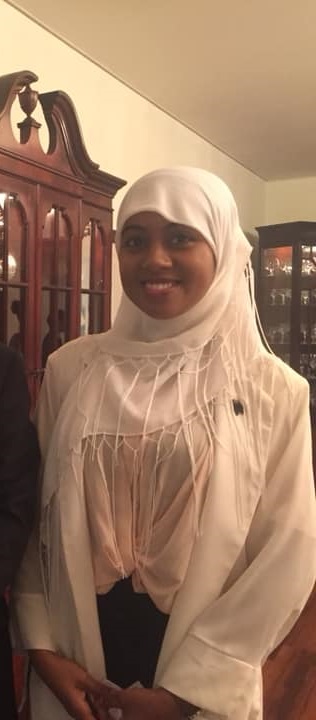 Zaynab Nakhid, Kumamoto (4 years)
Accomplishment:
Participation in The Embassy of Japan T&T's Japanese Speech Contest.
More Information:
(The photo is unrelated to the event since there are no pictures from the online event). This year the Embassy of Japan in Trinidad and Tobago held their 3rd annual Japanese Speech Contest. There were three categories: Beginners, Intermediate and Special- for former residents of Japan. Zay competed in the Special Category of the contest to motivate her former students to continue to enter the English Speech and Recitation contests at school. She won and hopes that this will inspire her students to keep working hard despite how nervous and embarrassed they might feel.
Public Contact Information:
N/A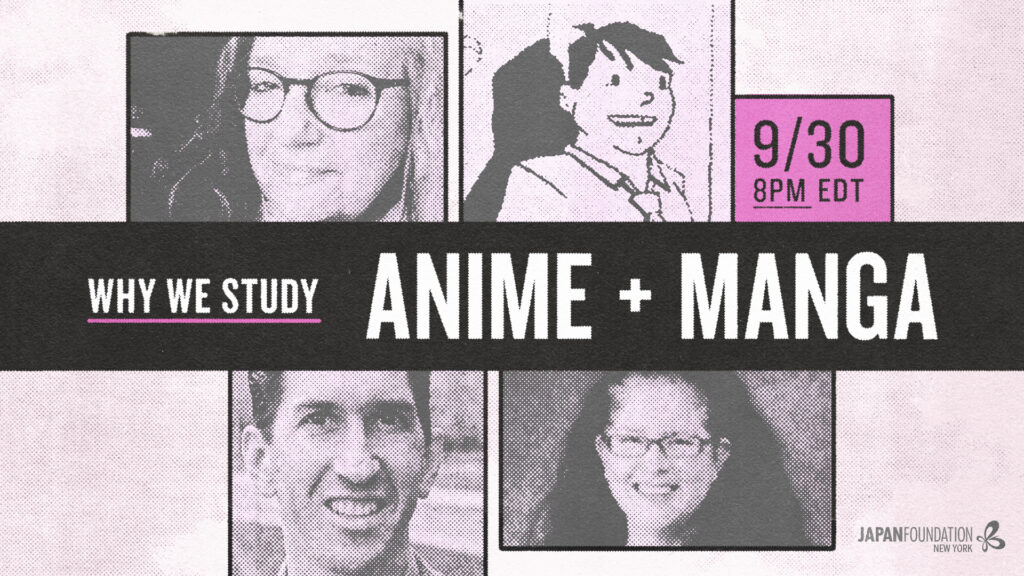 The Japan Foundation, New York is launching a monthly online series delving into Japanese pop culture from academic and professional perspectives!
With the help of professors and creators all over the world, we will discuss various topics from anime, manga, video games, fashion, J-pop, and more. We hope that this series will be one of the platforms for you to learn more about what you love!
Join our first session with four of the leading experts who were instrumental in popularizing Anime and Manga Studies in U.S. academia. Come be a part of the panel discussion with Christopher Bolton, Wendy Goldberg, N.C. Christopher Couch and Frenchy Lunning, as they discuss the deep and fascinating world of studying anime and manga. We will hear how their love of anime and manga led them down the path to advanced study.
The discussion will be followed by a live Q&A. If you have any questions about anime, manga, or a related field of study prior to the event, please feel free to post it on the Eventbrite page when you register. Live commentary will also be enabled on the YouTube stream, so you can participate in the live Q&A session.
This is a free event. Registrants will receive the link to the stream via email. Please register for the event here.
************
JETwit's JET Alum Movers & Shakers is produced by Ryan Hata (Tottori-ken, 2014-2017), Margie Banin (Kochi-ken, 2005-2007), and Jim Walsh (Fukushima-ken, 2018-2020). Want to be featured next? Submit your information here.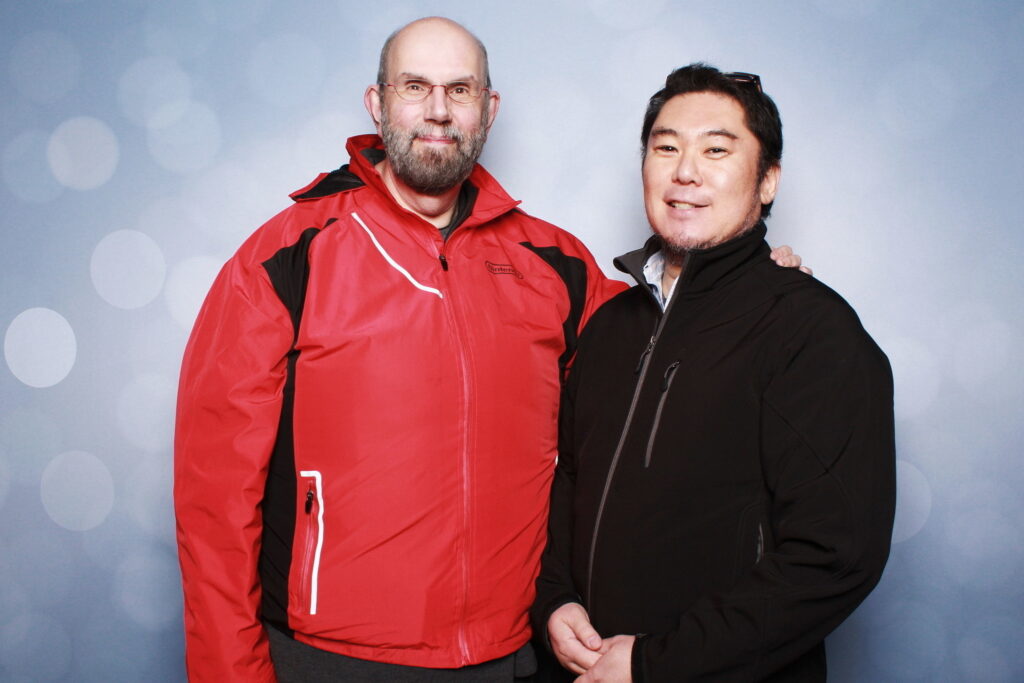 Brian Watson, Saitama-ken, 1988 to 1991 (and 1991 to 1994 at CLAIR)
Accomplishment:
Brian has spent the last 20 years pursuing a passion, originally nursed during his years in Japan, for photography. Specifically for macro floral photography. When you stop to look at flowers you see whole universes of beauty and complexity. As one of the photographers celebrating the wonders of public and private gardens in the Puget Sound area (at pugetsoundgardens.org/popup), his work is also available at his own website now, studiomomo.com.
More Information:
Brian is also forever indebted to his years in Japan because while there, he met the amazing man who became his husband. They will celebrate 27 years since their first date in Asakusa this November.
Public Contact Information:
Website:studiomomo.com
Email:brian.watson@gmail.com
Posted by Tom Baker
Warren Decker and Michael Frazier are two JET poets living in Japan who will each be hosting a workshop at the Oct. 10-11 Japan Writers Conference. This year's conference is being held online, so you don't need to be in Japan to attend. For details, see http://japanwritersconference.org. Official descriptions of the workshops appear below.
Warren Decker
Pterodactylic Pentagrameter: Working with Rhyme and Meter
Craft Workshop
Poetry
In this workshop we will focus on poetry that incorporates rhyme and meter. As a participant, please bring 2-10 lines of rhymed and metered poetry for us to discuss. Please also be ready to share your unique techniques for finding the right meter and rhymes for your poetic lines.
Paradoxically, the confines of rhyme and meter can often serve to open unexpected creative doors. One who sets out to write about "fractals" may find "pterodactyls" swooping into their poem. Maintaining a regular pattern of stressed and unstressed beats might lead a poet—after many hours at the keyboard—feeling as though a supernatural rhythmic force is guiding them to choose the perfect words and in the perfect order.
In this workshop, while looking at specific examples of rhyme and meter as exhibited in the participants' samples, we will collectively attempt to recall the wonderful technical terminology describing syllabic meter (for example: "iambic pentameter," and "dactylic tetrameter"), but also consider looser and more intuitive accentual poetic rhythms.
Furthermore, we will discuss the incredible variation contained within the seemingly simple concept of "rhyme," focusing on concrete examples to understand how and why certain rhymes work.
Warren Decker has published poetry, fiction and non-fiction in The Best American Poetry 2018, NOON, The Font, Frogpond, Modern Haiku, Acorn, The New Ohio Review, THINK, Sou'wester, Fifth Wednesday, and several other online and print journals. He also performs his poetry online and in front of live audiences in Osaka.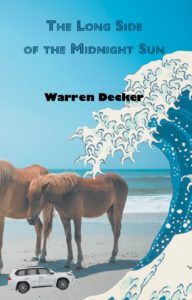 Michael Frazier
I AM MY FAMILY (a persona workshop)
Craft Workshop
Poetry
This is a poetry workshop (open to writers of all genres) who are interested in writing about and through their family. We will use the persona form—writing in the voice of family members—to interrogate ourselves. Some poets we'll look at include Natalie Diaz, Paul Tran, and Julian Randall.
No one can move forward without looking back at where they've come from. This is the principle that guides this workshop. Persona poetry is poetry in the voice of someone, or thing, other than ourselves: shiba inu, wild iris, Sailor Moon, Kanye West, or even your bed. We will use the persona to focus on and interrogate our own families and make meaning out of the relationships that have formed us. In order to embody the voices of our family (biological or chosen) we must practice radical empathy. While a persona is in the voice of someone else, my hope is that in the poems we will write, we will turn inwards and learn something new about ourselves. We will look at writers who wield the persona and voices of their family with urgency like Paul Tran, Yalie Kamara, Hiwot Adilow, K-Ming Chang, Natalie Diaz, and Eduardo C. Corral.
Michael Frazier is a poet in Kanazawa. He graduated from NYU, where he was the 2017 poet commencement speaker & co-champion of CUPSI. He's performed at venues including Nuyorican Poets Café & Lincoln Center. On staff at The Adroit Journal, his poems appear in COUNTERCLOCK, Construction, Visible Poetry Project, among others.
By JQ magazine editor Justin Tedaldi (CIR Kobe–shi, 2001-02). Justin has written about Japanese arts and entertainment for JETAA since 2005. For more of his articles, click here.
With live events still on hold, the weeks ahead are serving up some solid post-summer reading, ready to be enjoyed at home or on the go.
This month's highlights include: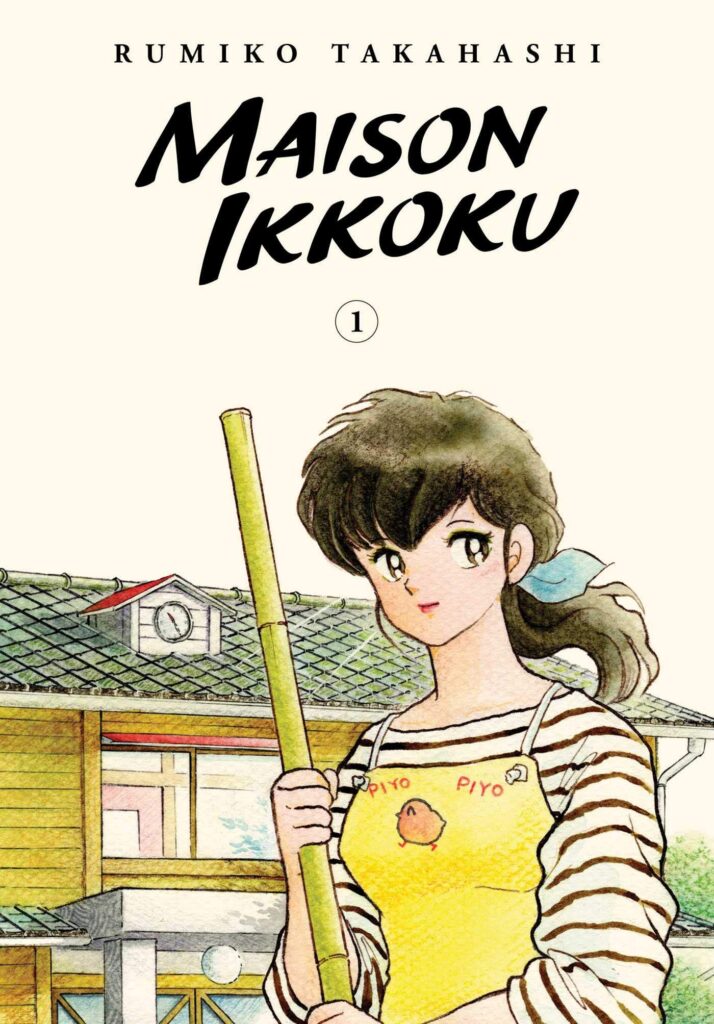 Available Sept. 15
A Rumiko Takahashi Classic Returns
Maison Ikkoku Collector's Edition, Vol. 1
344 pp, $24.99
For the first time in more than a decade comes a new expanded edition of the fan favorite romantic comedy about finding your path in life from Rumiko Takahashi, the legendary creator of Ranma 1/2 and Inuyasha! Twenty-year-old Yusaku Godai didn't get accepted into college on the first try, so he's studying to retake the entrance exams. However, living in a dilapidated building full of eccentric and noisy (to put it mildly) tenants is making it hard for him to achieve his goals. Now that the beautiful Kyoko Otonashi has moved in to become the new resident manager, Godai is driven to distraction! (For more titles, click here.)
By Jack McDonough, 2021 prospective JET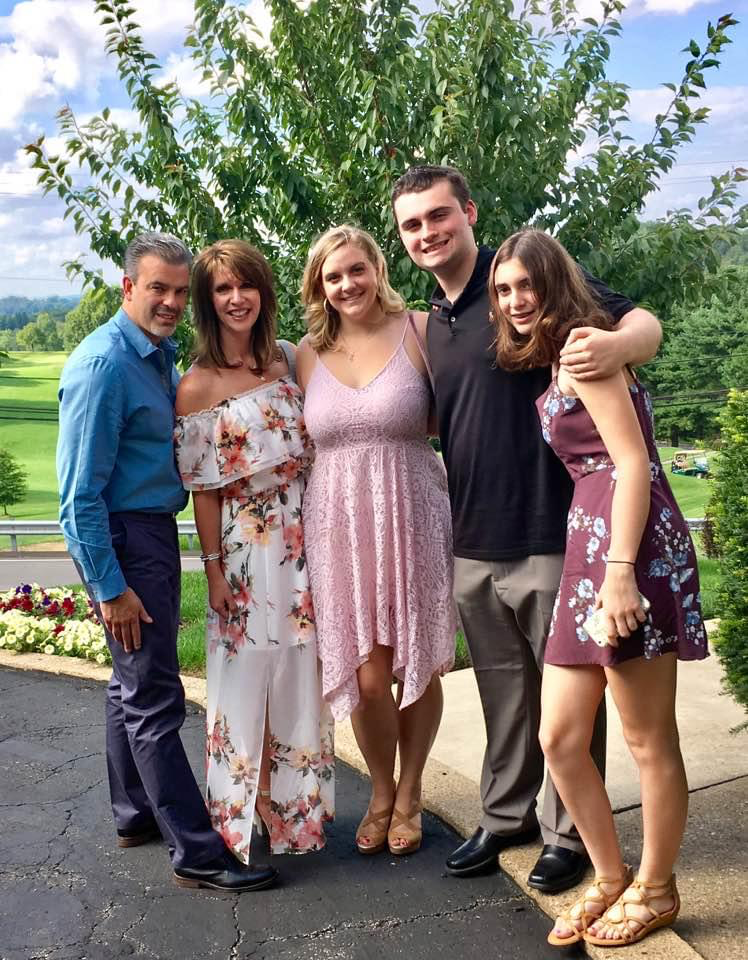 I remember sitting in the living room with my older sister, Gennie, excitedly waiting for our father to come home. He had mentioned that he would be stopping by blockbuster to get us a Disney movie: stories like Toy Story, Mulan, and The Lion King were among our favorites and we hoped he would bring us something similar. When he arrived, he presented a VHS tape of Kiki's Delivery Service from Studio Ghibli. I recall being annoyed and questioned why he hadn't brought us something Mickey Mouse. The cover of the VHS box depicted the titular Kiki on a broom and her feline companion, Jiji, by her side. "Just a girl and a cat?" I thought to myself. Even as I protested, my father assured me that I would like it and he played the tape. As my sister and I watched, my earlier frustration melted to elation as the story of Kiki becoming a witch and moving out on her own was filled with intensity and comedy. Our favorite was the snarky Jiji; we loved him so much that we even adopted a black cat and named it after the character. After finishing the film, I ran to my parents who were preparing dinner in the other room, and demanded that they rewind the tape and play it again. On our second viewing, my parents joined us and realized that Kiki's story transcended age; they were surprised at the quality of the story and the emotion that they felt for its characters. We began to watch every Studio Ghibli movie we could get our hands on: Spirited Away, Castle in the Sky, and our favorite My Neighbor Totoro stick out in my mind as the most impactful. As much as I loved Studio Ghibli, age slowly eroded my interest in the studio and I spent more time playing video games and eventually working when reaching high school.
When I was nearing graduation, my younger sister Grace, seven years my junior, expressed her passion for a show titled Attack on Titan. She explained how it was one of the best bits of media ever created and that it was what sparked her love for anime. She often emulated Gennie and I and watched the Studio Ghibli movies herself, albeit years after we had lostinterest. I remember brushing her off; "I don't like anime. That stuff is weird. Only the weird kids at school like anime." My past love for Studio Ghibli was buried too deep under my teenage angst to convince me that I should give anime a chance. I snubbed her and later left for university.
Three years into undergrad, I found an internship in D.C. and lived with three other college kids who found similar opportunities. After about a week in, everyone was getting comfortable and Ty, one of my roommates, turned to me and said, "have you ever seen the show Attack on Titan?"I was perplexed: a seemingly "normal guy" was asking me about anime. I responded saying that I've heard of it but I haven't seen it. Ty insisted that we watch it and we finished all three seasons in a matter of days. I called Grace and told her how wrong I was about the show and anime; I felt foolish for writing off an entire genre, one that I had previous affection for, and being an all-around jerk. Watching Japanese animation has become a pastime in our household, and while anime is certainly cool, its real value is that it allows me a chance to become closer to my sisters and my parents. Grace is an artist and she regularly draws the characters we watch every week in her sketchpad; she just recently opened an Etsy shop to share her renditions of anime characters with other fans in the community. Gennie and I recently exposed our dad to Attack on Titan and even our animation-averse mother who teared-up watching Your Name. None of that would have happened without watching a movie about a young witch in a purple dress who moves to the big city with her snippety cat.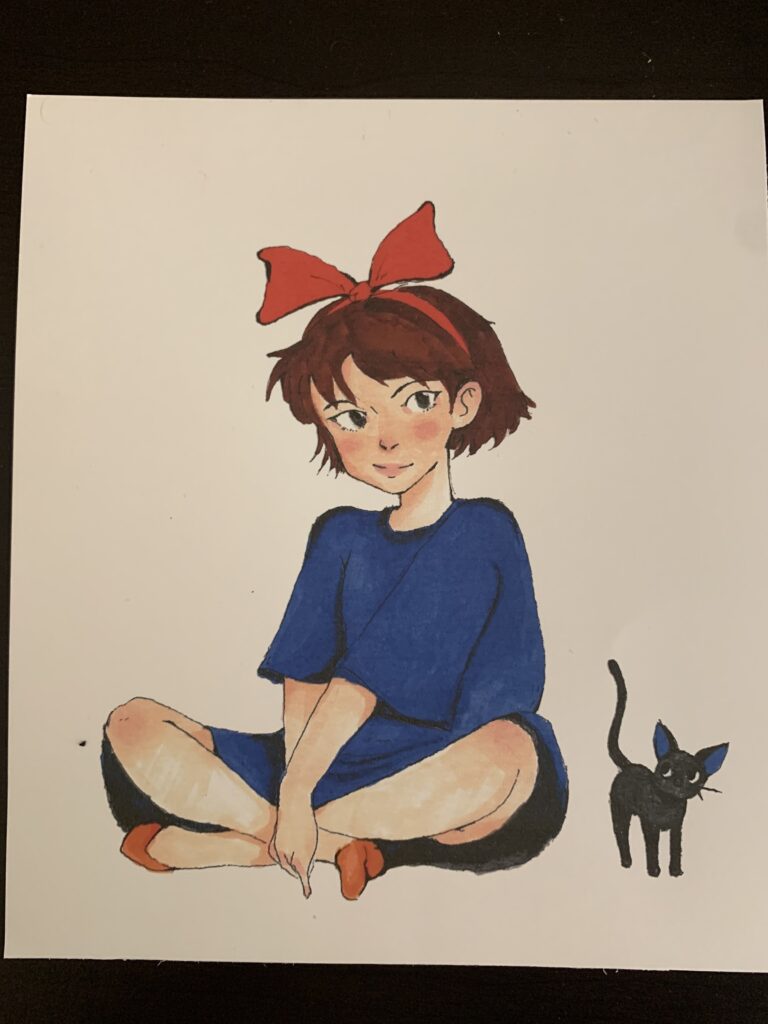 Sep
8

Uncategorized

Comments Off

on JETwit's JET Alum Movers & Shakers: Joe Palermo, Gunma-ken, 1982-1983 (2 years)
************
JETwit's JET Alum Movers & Shakers is produced by Ryan Hata (Tottori-ken, 2014-2017), Margie Banin (Kochi-ken, 2005-2007), and Jim Walsh (Fukushima-ken, 2018-2020). Want to be featured next? Submit your information here.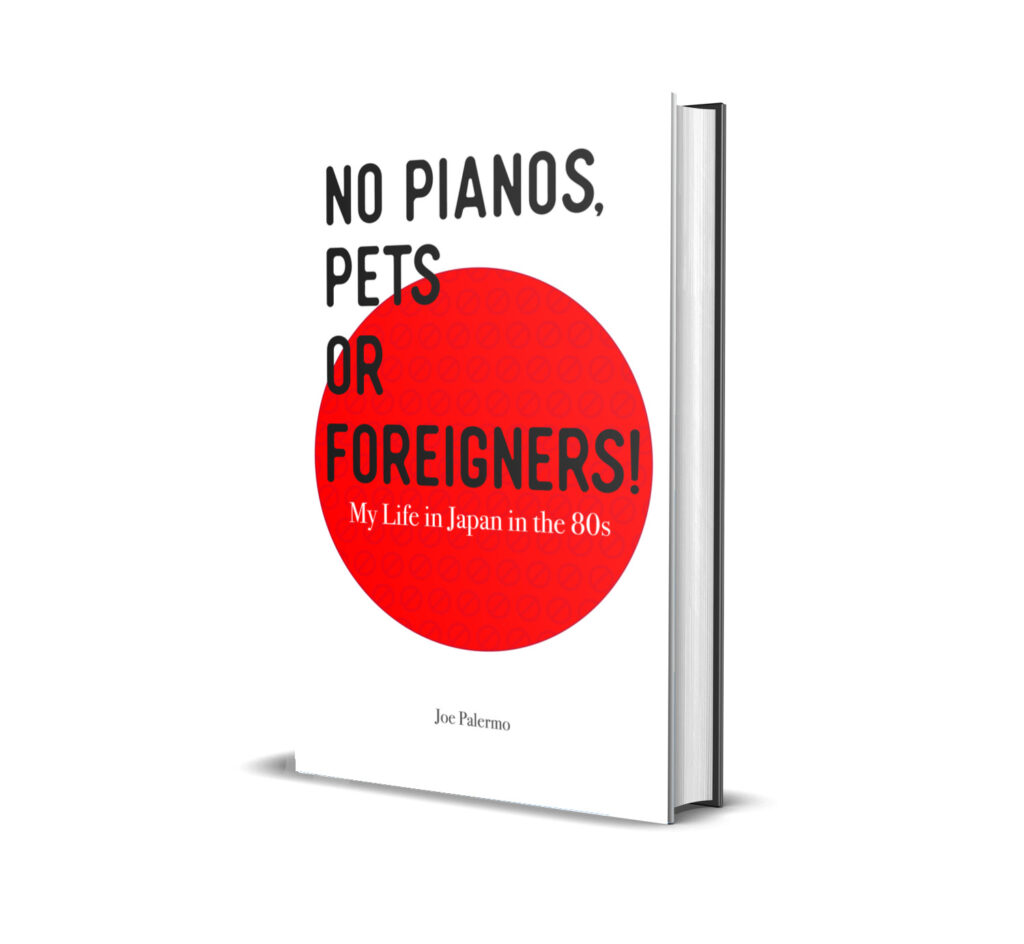 Joe Palermo, Gunma-ken, 1982-1983 (2 years)
Accomplishment:
Joe Palermo has published a book called "No Pianos, Pets or Foreigners! My Life in Japan in the 80s". He originally went to Japan as a Mombusho English Fellow (Pre-JET) and lived in Numata City, Gunma for two years, followed by three years in Sakado, Saitama and three years in Narimasu, Tokyo. This book spans across his eight year stay and contains stories which are often humorous, though more serious topics are also featured.
More Information:
After his two year role as an MEF, Joe joined a Japanese company in their export department for three years. Following this, he joined the Nielsen company as a local hire, which turned into a career of 25 years where he worked in several senior global roles (VP, Marketing, VP, Sales, etc.). He capped his career with a seven year stint at Information Resources, Inc. (IRI) in Chicago, where he established several global services. He is now semi-retired and living in the Chicagoland area.
Public Contact Information:
E-mail: jpb4999@sbcglobal.net
LinkedIn: https://www.linkedin.com/in/josephmpalermo/
Sep
7

Jobs

Comments Off

on Job: Bilingual Project Manager (Japanese) – Mondo (Remote)
Posted by Sydney Sparrow. Click here to join the JETwit Jobs Google Group and receive job listings even sooner by email
---
Position: Bilingual Project Manager
Posted by: Mondo
Location: Remote (must work EST hours)
Contract: Full-Time; 3-month Contract to Hire
Here's a job passed along to us:
Qualifications
 3 years of experience in technology and project management
Bachelor's degree in business, marketing, or affiliated field of study (i.e business intelligence).
Large scale global enterprise digital transformation project experience
Experience in Workfront as project management tool or similar
Implementation project manager and lead of marketing tools (Magento, Salesforce, Adobe AEM, Adobe Analytics, Snowflake, Akeneo, Tableau, Power BI preferred)
Experience in global B2B environment
Experience working closely with a technical Strategy Team
Comfortable and able to thrive in fast-paced environment
Strong communication and leadership skills
Certifications: PMP certified a plus, other certifications a plus if relevant
Application Process: Please click here for more information and to apply.
Sep
6

Japan Writers Conference, Uncategorized

Comments Off

on Japan Writers Conference: Todd Jay Leonard discusses the EFL textbook market
Posted by Tom Baker
Textbook author Todd Jay is one of the JET alumni writers who will be giving presentations at the 2020 Japan Writers Conference. Due to the coronavirus, this year's event is being held online, so you can Zoom in from wherever you are. For details, see http://japanwritersconference.org. Here's the official description of his presentation: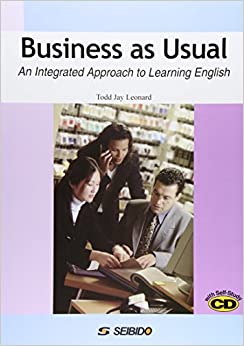 Todd Jay Leonard
Publishing in the EFL Market in Japan: Four Perspectives on How to Make your Proposal Count
Short lecture with Q & A
Career

This presentation will outline the current publishing market in Japan for EFL/ESL textbooks by reviewing the various points of views of the publishing industry. The presenter has published extensively within the ESL/EFL market in Japan and will offer helpful advice to budding authors who wish to pursue projects geared to Japan's domestic market.

Most likely, every language teacher in Japan has (at some point during his/her tenure) contemplated writing a textbook to fill a void in the market…in that constant search for the perfect, all encompassing textbook.

In today's competitive publishing world, getting the proverbial "foot in the door" can seem daunting and nearly impossible. What are publishers looking for in the current market? What appeals to editors who ultimately decide which titles go to production and which ones do not? What are the salespeople on the front lines hearing from their market base? What must an author do in order to get his/her book published?

This presentation focuses on these very questions, offering inside insights from all the various points of view that must be considered when writing a proposal to publish a textbook–the publisher, the editor, the salesperson, and the author. Professor Leonard explains the realities within the publishing industry and addresses some common myths associated with EFL publishing.

Todd Jay Leonard has been actively involved in book publishing for thirty years. He is the author of 22 books. He has published books with a number of different Japanese publishing companies. He lives, writes, and teaches on the southern island of Kyushu, where he is a university professor at University of Teacher Education Fukuoka. He has also published extensively in academic journals, magazines, and newspapers on cross-cultural, historical, and Teaching English as a Foreign Language (TEFL) themes.
Sep
6

Japan Writers Conference, Uncategorized

Comments Off

on Japan Writers Conference: Suzanne Kamata speaks on writing about characters with disabilities
Posted by Tom Baker
Prolific author Suzanne Kamata is one of several JET alumni writers who will be giving presentations at the 2020 Japan Writers Conference. Due to the coronavirus, this year's event is being held online, so you can Zoom in from wherever you are. For details, see http://japanwritersconference.org. Here's the official description of Suzanne's presentation:
Suzanne Kamata
Wheelchair User or Wheelchair-bound?: Writing About Disability
Short Lecture with Q&A
Fiction, Nonfiction
In this session, I will discuss positive and problematic representations of persons with disabilities in literature, including my own work, with a view to developing better awareness.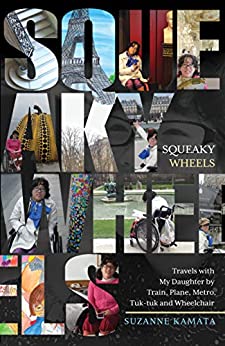 With the approach of the 2021 Tokyo Paralympics (hopefully), people with disabilities in Japan have been given more attention than perhaps ever before. English textbooks for Japanese children now frequently include stories about or representations of people with disabilities. Worldwide, initiatives such as #weneeddiversebooks and the call for #ownvoices have led to an increase of books featuring characters with disabilities. That said, some of these representations, and the way that they are discussed remain problematic. When do stories about disability become "inspiration porn"? What kind of language should we use when discussing disability? Who has the right to tell these stories? In this session, I will address these questions, using examples from recently published Japanese textbooks and literature featuring children in Japan and other countries, including my own work.
Suzanne Kamata is the award-winning author or editor of twelve published books including Love You to Pieces: Creative Writers on Raising a Child with Special Needs (Beacon Press, 2008), Gadget Girl: The Art of Being Invisible (GemmaMedia, 2013), A Girls' Guide to the Islands (Gemma Open Door, 2017), Squeaky Wheels: Travels with My Daughter by Train, Plane, Metro, Tuk-tuk and Wheelchair (Wyatt-Mackenzie Publishing, 2019), and Indigo Girl (GemmaMedia, 2019). She is an Associate Professor at Naruto University of Education.
Sep
6

Books, Events, Japan Writers Conference, Notable JET Alums, Writers

Comments Off

on Charles Kowalski to dissect villains at Japan Writers Conference
Posted by Tom Baker

Many JETs are writers before coming to Japan, while others find that Japan give them something to write about. And many JET writers get involved in the Japan Writers Conference, which this year is being held online, Oct. 10-11.

One of this year's featured writers is novelist and JET alum Charles Kowalski, who will describe how to give your story a compelling villain.

Here's the official description of Charles' presentation: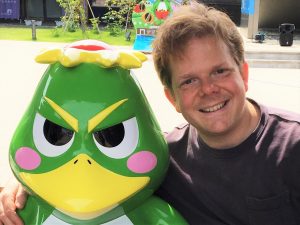 Masterminds, Minions, and Monsters: Creating 3D Villains
(Craft Workshop)

Create compelling villains that readers will love to hate! This workshop will introduce three main villain motivations (the "3 D's") and show how these form seven archetypes, plus six effective recruiting tools for henchmen (FLAMES), the top five justifications for villainy, and how to defeat the villain for a satisfying ending.

"A story is only as good as the villain." – Clive Barker

Bad guys make good stories, and this workshop will focus on creating compelling villains that readers will love to hate.

Here are the questions to be asked and answered in this workshop.

What makes a compelling villain? How can the BOOM technique help create a villain with a believable backstory?

How do the three main motivations of villains intersect to form seven villain archetypes? What are the common personality characteristics of each?

What are the six tools used by master villains to recruit followers? What are the top five justifications for villainy?

What are the five main patterns of villain defeat and their common variations?

Come find out!

Charles Kowalski is the award-winning author of contemporary thrillers MIND VIRUS and THE DEVIL'S SON, and the Japan-themed historical fantasy SIMON GREY AND THE MARCH OF A HUNDRED GHOSTS. When not writing, he teaches at Tokai University.
Sep
5

Jobs

Comments Off

on Job: Presidential Management Fellows Program – U.S. Office of Personnel Management (USA)
Posted by Sydney Sparrow. Click here to join the JETwit Jobs Google Group and receive job listings even sooner by email
---
Position: Presidential Management Fellows (PMF) Program
Posted by: U.S. Office of Personnel Management (OPM)
Location: United States of America
Contract: Full-Time
Here's an opportunity passed along to us:
The Presidential Management Fellows (PMF) Program has published the PMF Applicant Handbook, a brand new resource designed to provide a general overview of the annual application process and support applicants for the upcoming application cycle.
Prospective applicants are encouraged to review the Handbook in conjunction with: (1) the "2021 PMF Assessment Preparation Guide" (posted under the "Become a PMF\Assessment Process" section on the PMF website at www.pmf.gov) and (2) additional resources and information found under the "Become a PMF" section at www.pmf.gov.
The Handbook can be found under the "Become a PMF\Resources" and the "Academia\Resources" sections on the PMF website at www.pmf.gov.
The PMF Class of 2021 Application is scheduled to open at Noon (ET), Wednesday, September 30, 2020, and close at Noon (ET), Wednesday, October 14, 2020.
Finally, as a reminder, during the month of September 2020, the PMF Program will be hosting an informational webinar every Tuesday for potential applicants of the upcoming PMF Class of 2021 Application. Additional details and registration can be found under the "Become a PMF\2021 Application" section on the PMF website at www.pmf.gov.