Jay Schneider, a JET alum from Hyogo (1997-2000) is starting a website for sharing stories and is looking for real people who want to share their true stories. The stories can be about anything, but of course all JETs have great stories, not only from their days in Japan, but also in their post-Japan lives. Feel free to share your stories with him here.
Posted by Sydney Sparrow. Click here to join the JETwit Jobs Google Group and receive job listings even sooner by email
---
Job Title: Part-Time Translator
Posted by: Biei-cho, Hokkaido
Location: Biei-cho, Hokkaido, Japan
Contract: Part-Time
Here's a good opportunity for someone wanting to do part-time translation work for a couple of months:
Biei-cho, Hokkaido, is looking for a few interns who can read & speak Japanese and to help them with translations from Feb. 1 – Mar. 31. You must reside from outside of Japan (flight will be paid for you). You will work Monday-Friday. Below is the link for anyone interested (only in Japanese).
https://biei-act.jp/business/entry-477.html?fbclid=IwAR1zoXx9IwAP5CflrukgaGAMXOzyc5YRkH_HWQY4rirNbCCfYXWY_xGJoQA
Contact: Masanori Satake at  seisaku_chousei@town.biei.hokkaido.jp
(He can be a direct contact, although you must still submit a formal application)
Posted by Sydney Sparrow. Click here to join the JETwit Jobs Google Group and receive job listings even sooner by email
---
Job Title: Private Junior/Senior High School Teacher
Posted by: ELT Source
Location: Nagoya, Japan
Contract: Full-Time
Thanks to JET alumni, Gajen Sivakumar (Oita-ken, 2013-2017) for the following job opportunity:
Job Description: ELT Source is looking for an enthusiastic individual to join our team to teach at a private Junior/Senior high school in Nagoya starting April 2019. We are a small energetic company with an opening for a position which offers an above average salary, holidays of over 2 months a year, strong support and great schools to teach at.
All candidates must be a native English speaker and have achieved a minimum of a Bachelor's degree. Candidates with prior ALT experience and or degrees in Education, English, Linguistics or Japanese studies are preferred but not required. Candidates are required to work within a group of other ELT Source teachers and collaborate to prepare all lessons, administer tests and evaluate student performance. If you are looking for a position where you can hone your teaching skills at a job that is sometimes challenging, often rewarding and where you can become an active part of the school this is the right position for you.
Please note that although all applications will be reviewed carefully only those considered for an interview will be contacted.
Teaching English at a combined Jr/Sr high school.
Full-time Monday to Friday
15 to 18 in class hours per week with class sizes of about 20.
Writing all lessons, quizzes, exams for the year following the already established curriculum.
With multiple testing periods throughout the year proper evaluation of all students is essential. * Our instructors teach independently without a Japanese English teacher in the classroom.
There is a group of senior ELT Source instructors at the school from which new instructors will have strong support from.
All National holidays are off.
Fully paid spring, summer and autumn breaks.
Posted by Sydney Sparrow. Click here to join the JETwit Jobs Google Group and receive job listings even sooner by email
---
Job Title: News Reporter/Research Assistant
Posted by: Yomiuri Shimbun
Location: Los Angeles, CA
Contract: Full-Time
Here's a job received directly from the newspaper:
Yomiuri Shimbun
Founded in 1874, The Yomiuri Shimbun is Japan's largest and most influential national daily newspaper in Japan. We have 28 international bureaus, three of which are in the United States: Washington DC, New York and Los Angeles.
Job Description:
The Los Angeles Bureau of the Yomiuri Shimbun, Japan's largest national daily newspaper, seeks a reporter/research assistant to help cover all news, especially sports events (primarily baseball, but also golf tennis, Olympics sports, etc.), and assist in reporting on any other major (non-sports) news in the western and Midwestern states of the U.S. and Mexico. This job primarily involves assisting two Japanese sports reporters by gathering daily sports news, arranging and conducting interviews, obtaining media credentials for sports events, doing research, transcribing interviews, and covering games and other events. The work can be fast-paced and there are regular deadlines (work days may sometimes include weekends and on some days start of work days may be in afternoon and continuing after the end of games during baseball season). The position may require travel to cover major news, report on various sporting events, and also covering the entertainment industry.
Applicants should be able to communicate well in English and Spanish. Since the newspaper is in Japanese, there are no byline opportunities.
Job Duties:
Newsgathering and research, identify newsworthy events
Conduct interviews/develop and maintain news sources
Cover press conferences and other events
Travel is sometimes required, including weekend work-Some administrative duties
Chapter Beats January, 2019
JETAA Chapter Beat is a periodic mosaic of events taking place in the JETAA sphere. Compiled by AJET's Director of Alumni Relations Megan Buhagiar (Ishikawa Prefecture, 2017- Present)
DATE:      January 1-3, 2019
TIME:                     08:00 – 09:00
VENUE:   Konko Church in SF
Celebrate Hatsumode, a popular practice for greeting the New Year in Japan. This will be held at Konko Church in SF, 1909 Bush Street. 1/1/19 from 8-9AM for service and traditional Ozoni soup, and 1/1/19-1/3/19 from 9-5PM for prayers and wishes.
JETAA SC

JETAA SC Kikuchi Memorial Gold Tournament & Shinnekai
When: Saturday, Jan 12th, 1 p.m.
Where: Monterey Park Golf Course
3600 W Ramona Blvd, Monterey Park, CA 91754
The JETAASC Kikuchi Memorial Golf Tournament and Shinnenkai will be held January 12, 2019! We will play 9 holes of best ball golf, which means we play as a team. If you have never played golf before, this a great time to give golf a try. This was Nancy's favorite golf course where she introduced other JET alum to the game of golf, and we honor one of our chapter's founders by continuing her tradition. After golf, please help kick off a great 2019 and welcome the new Officers with dinner!
Please RSVP here and if you have any questions, please email mary@jetaasc.org
Dinner will follow the tournament. Location is currently TBD but we will be heading to one of the Chinese restaurants in Monterey Park at 6 p.m.
Shinnenkai
DATE:                  January 16th 2019
TIME:                    18:00 – 21:00 CST
VENUE: East Nashville Beer Works
320 E Trinity Ln.
Nashville, Tennessee
Join us and meet local young professionals who all share an interest in Japan and Japanese culture. Let's celebrate together and make new friends!
A 新年会, or Shinnenkai, is a celebration of the new year. Join us in celebrating a new year of JETAA events and camaraderie!
Shinnenkai Karaoke
DATE:                  Saturday, 19th January, 2019
TIME:                    19:30 – 21:30 CST
VENUE: DoReMi Karaoke Studio
1989 Silver Bell Rd,
Eagan, Minnesota 55122
Let us say Sayonara to 2018 and celebrate the new year with some Karaoke! Pay tribute or celebrate the goods and bads of 2018 to our favorite tunes at Do Re Mi in Eagan from 7:30-9:30pm.
We will also meet next door at Hoban for a Korean dinner at 6pm.
RSVPing will guarantee you a spot for karaoke. PLEASE comment below if you are interested in attending dinner before!! Yoroshiku!!
DATE:                  Saturday, January 19th , 2019
TIME:                    15:30 – 18:00 AKST
VENUE: Asian Alaskan Cultural Center
4807 Northwood Drive,
Anchorage, Alaska 99517
The JAA Rice Pounding Festival has been rescheduled! It is Saturday, January 19th 2019, at the Asian Alaskan Cultural Center (Northwood Elementary School Multipurpose Room) from 3:30 to 6:00 pm. Please bring your friends and family to participate in traditional events to celebrate the New Year, such as rice pounding (mochi) and having some ozoni soup!
Enkai Madness – Bon/Shinnenkai 2019
DATE:   Friday, January 11th
TIME:                    19:00 UTC
VENUE: Odori-ko
1680 Kapiolani Blvd,
Honolulu, Hawaii 96814
We're saying goodbye to 2018 and ringing in 2019 with a combined enkai to celebrate the years! Join JETAA Hawaii as we feast on a specially prepared menu and trade stories about our year. Food will be included at $25 per person while drinks will be available separately.
Validated parking is available upstairs in the building ($2 for 3 hours). Don't wait to RSVP to our first event of the new year!
VanSKi: PNW JETAA + JETAA ABC
DATE:                  Saturday, 26th January, 2019
TIME:                    09:00 – 22:00 PST
VENUE: Grouse Mountain Resort
6400 Nancy Greene Way,
North Vancouver, British Columbia V7R4K9
Join PNWJETAA and JETAABC as we kick off 2019 with our first ever inter-chapter ski trip to Vancouver and Grouse Mountain!!
— REGISTRATION —
» https://goo.gl/forms/GU1NZdCKD0vSrJoa2
— LIFT TICKET INFO —
$69 CA (Adult) | ~$52 US
** Group pricing is available with 15 people or more! More info coming soon!
— CHOOSE YOUR OWN ADVENTURE! —
// 01.26.2019 • daytime: skiing, boarding, snowshoeing and more at Grouse Mountain, North Vancouver OR sightseeing in Vancouver
// 01.26.2019 • evening: après-ski dinner in Vancouver (TBA)
// 01.26.2019 • night: nijikai?!
// 01.27.2019 • daytime: sightseeing in Vancouver with JETAABC volunteers
— FULL DETAILS —
» http://pnwjetaa.org/2018/12/ski-trip-2019-with-jetaabc/
» http://www.jetaabc.ca/vanski-2019/
_____
Photo from the Grouse Mountain website: http://grousemountain.com/
DATE:                  25th– 27th January, 2019
TIME:                    From 15:00 EST onwards
VENUE: Butternut Inn and Pancake House,
63 Weathervane Dr,
Killington, Vermont 05751
Warm greetings from the New England JETs!
The NEJETAA chapter is excited to invite you to our 6th Annual Northeast Region Ski Trip taking place this January 25th – 27th, 2019. It will be held again at Killington Ski Resort (please see https://www.killington.com for mountain info, weather conditions, and webcam views of the mountain).
We will be staying at Butternut Inn and Pancake House (https://butternutinnkillington.com/). You can look forward to a made-to-order country breakfast included!
Killington has activities for everybody, skiers and non-skiers alike! You can try your hand at skiing, snowboarding or snow tubing. If you're up for exploring, you can visit nearby Woodstock, VT with many options for eating and shopping, or drive 20 minutes to the Long Trail Brewery.
Who: JET Alums & Friends of JET
When: Friday, January 25th to Sunday, January 27th 2019
Where: Butternut Inn and Pancake House, Killington, VT
————————————–
HOW TO SIGN UP?
If you plan on attending this event, please fill out the form below by Monday, December 10th for the Early Bird rate and by Friday, December 28th for the regular rate. RSVP as soon as possible to reserve your spot and the type of room you want, as both are limited.
————————————–
HOTEL COSTS:
Here are the approximate prices for a 2 night stay tax inclusive:
Double room (2 x double bed), 4 occupants – $102.44 / person
Double room (2 x double bed), 3 occupants – $136.58 / person
Queen room (1 x queen bed), 2 occupants – $182.88 / person
————————————–
LIFT AND EQUIPMENT COSTS:
Lift Tickets (with RFID card valued at $5):
1-Day: $66
2-Day: $124
Ski or Snowboard Equipment Package Rentals (includes helmet):
1-day: (Adults 19+) $41, (Youth under 18) $30
2-day: (Adults 19+) $71, (Youth under 18) $47
————————————–
HOW TO SIGN UP:
Deadlines to fill out the form and pay:
Monday, December 10th, 2018 (Early Bird – payment instructions will be emailed to you) or Friday, December 29
If you have any questions or would like to inquire about carpooling, email Agata Rybalkiewicz at social@nejetaa.com.
Please Note:
* By RSVPing for this event, you will be responsible for any costs incurred on your behalf.
** Extra cots are not always available.
*** The above prices are based on a 20+ person group rate. Therefore, the costs are subject to change if fewer than 20 people sign up (in which case, you will have an opportunity to withdraw).
Sign Up Form: https://goo.gl/forms/ai87kxeaORc3CRbh1
DATE:                  Saturday, 19th January, 2019
TIME:                    17:00 – 22:00
VENUE:              The Japanese American Service Committee,
4427 N Clark Street, Chicago
IL, 60640
Want a taste of Japan this new year? Then come to the 16th Annual JETAA Chicago Shinnenkai on January 19, 2019 (Saturday), from 5:00 to 8:00pm. The Japanese American Service Committee (4427 N Clark Street, Chicago IL 60640) has graciously offered to host our evening of cultural celebration!
You must buy tickets on our Guestlist page for the event, which you can find here: https://guestli.st/591060
What Japanese things can you experience while there? Well…
– Japanese Food & Drink
– Calligraphy
– Ema Plaques
– Fukuwarai (Pin the Tail on the Donkey)
– Karuta (Playing Cards)
– Kimono Dress-up
– Onigiri (Rice Ball) Making
– Origami
And as always, all of our activities are free with the price of admission! Do note that events listed above are tentative and subject to change.
This year, in loving memory of Daniel Pruitt, a portion of the proceeds from ticket and Fukubukuro (Lucky Bags) sales will be donated to the Be The Match Foundation.
Again, you must purchase tickets here: https://guestli.st/591060
Be The Match Foundation
For the thousands of people diagnosed every year with life-threatening blood cancers like leukemia and lymphoma, a cure exists. Over the past 30 years Be The Match®, operated by the National Marrow Donor Program® (NMDP), has managed the largest and most diverse marrow registry in the world. They work every day to save lives through transplant. Visitwww.bethematch.org to learn more about how you can help.
RSVP to ring in the Year of the Pig with JETAA!
JETAA Texoma is pleased invite you to our holiday party in January! We're extremely excited to hold the shinnenkai at Yokushi Robata, an izakaya-style restaurant that has graciously agreed to host us for this private dinner event.
Date & time: Sunday, January 13th, 5-8PM
Venue: Yokushi Robata, 3837 Richmond Avenue, Houston, TX 77027

Parking is extremely limited at the venue itself; it may be necessary to park at the Greenway Commons shopping center across Richmond Avenue, at the Greenway Edwards Cinema garage (paid parking), or to otherwise seek street parking

Tickets: $25 per person in advance ($30 at the door)

Ticket includes a three-course meal plus one complimentary beer; all extras including beverages will be out-of-pocket
Invitees will be permitted to bring a plus one (with additional ticket purchase)
Nijikai venue TBA!
We're using a two-step process for attendees to sign up:

Step 1: Visit this Google form to provide your RSVP information. You'll also indicate whether you plan to purchase your ticket in advance or at the door.

Step 2: If you wish to purchase your ticket in advance, please make a payment to the JETAA Texoma treasurer via Paypal (search for jeslholloway@gmail.com) or Venmo (@Jessica-Holloway-17).

As we need to give the venue a final headcount some time in advance of the event, please RSVP no later than Saturday, January 5th.

Please feel free to address any questions to Chris at pressofficer@texomajetaa.org. We look forward to seeing you there!
Posted by Sydney Sparrow. Click here to join the JETwit Jobs Google Group and receive job listings even sooner by email
---
Job Title: Export Ocean Operations or Human Resource Assistant
Posted by: DSA International Consulting
Location: Pasadena, CA, USA
Contract: Full-Time
Here's a couple of jobs passed along to us:
—————————————————————————————————————————————————————————————————————–
Export Ocean Operations(Bilingual Japanese/English Language) to $50Kyr
Seeking candidate with export ocean operations background. Must possess good customer service and communication skills. PC literacy is required.
Experience international logistics industry. Export logistics operation and international trading background preferred.
Bilingual Japanese/English language is required.
This is a direct hire position. Hours: 9:00 am to 5:00 p.m. (1 hour unpaid lunch period)
Application Process: 
To apply, please email your resume as a Microsoft Word attachment to 
jobs@dsajobs.net. 
Please list in the email subject: Jet-EXPOP-LB-KM-81-2019
————————————————————————————————————————————————————————————————————
Human Resource Assistant | Benefit/Payroll -Pacific Rim Firm to $60Kyr
Immediate need in a major global firm for a Human Resource Assistant (Benefit/Payroll) to join their team.
Qualifications:
Ability to organize and complete projects on a timely basis
Bachelors degree, preferably in Human Resource or Business related field required
Must have a minimum of 2 + years experience in Human Resources or Payroll/Employee Benefits
PHR / SPHR Certifications a major plus
Must be proficient on the computer: MS Office
This is a direct hire, full-time position with a base salary up to $60,000 a year along with comprehensive benefits including 401k, medical, dental, vision, education assistance, life insurance, vacation, sick leave etc.
Application Process: To apply, please email your resume as a Microsoft Word attachment to jobs@dsajobs.net. 
In the subject line, please write: Jet-"Human Resource (Benefit & Payroll) Attention: Christine"
Posted by Sydney Sparrow. Click here to join the JETwit Jobs Google Group and receive job listings even sooner by email
---
Job Title: Japanese Teacher
Posted by: Felix V. Festa Middle School
Location: New York City, NY
Contract: Part-Time
Here's a JET-relevant job passed along to us:
Japanese teaching position near New York City
Clarkstown Central School District (West Nyack, NY): Part-time opening for applicant holding certification in Japanese for the 2018-19 school year and anticipated opening for the 2019-20 school year.
An opening for a part time Japanese teaching position is anticipated starting in September at Felix V. Festa Middle School in West Nyack, New York. The position will begin with introductory Japanese classes with the potential for expanding in the subsequent school years.  Interested candidates should contact Celinda Vanichpong-Lintner (cvanichpong@ccsd.edu or 845-639-6300, ext. 5503) with questions.
Clarkstown is a vibrant suburban community located just 25 miles north of New York City. In 2016, CNN Money ranked Clarkstown the 7th best small city to live in America, and Clarkstown Schools have an excellent reputation. Find out more about Clarkstown at http://www.town.clarkstown.ny.us/
Posted by Sydney Sparrow. Click here to join the JETwit Jobs Google Group and receive job listings even sooner by email
---
Job Title: Group Leader
Posted by: Experiment in International Living
Location: Brattleboro, VT, USA and Japan
Contract: Full-Time
Here's a job received directly from the organization:
Now hiring Group Leaders for summer abroad programs to Japan!
The Experiment in International Living is currently hiring experienced and inclusive educators to guide our summer 2019 programs in Japan. To learn more about our programs in Japan, please visit: https://www.experiment.org/program-landing/destinations/?location=Japan&country=&theme
Group leaders travel alongside their group and serve as their students' primary support throughout the program. Two co-leaders work together to guide a group of up to 15 high school students on a 4-week journey.  Leaders' responsibilities' include helping their students integrate into local cultures and host families, conducting group excursions, and guiding students through discussions of and reflections on their experiences. Leaders work with the Experiment's US-based staff and in-country partners to maximize students' health and safety and to ensure the program is meaningful, challenging, and experientially rich.
Minimum Required Qualifications
Fluent in Japanese and English
Experience working with high school students in a leadership capacity
At least 21 years of age (Applicants must be 21 or older by June 1, 2019.)
A bachelor's degree (Current undergraduates may apply if they are on track to obtain their bachelor's degree by June 15, 2019.)
Ability to pass a criminal background check
Eligibility to work in the United States
A current passport (valid through January 2020)
Complete availability for the duration of the program (including Staff Training in Brattleboro, Vermont from June 24-29, and the entirety of the program in Japan from June 30 – July 29).
Posted by Sydney Sparrow. Click here to join the JETwit Jobs Google Group and receive job listings even sooner by email
---
Job Title: Associate Producer
Posted by: NHK General Bureau for America
Location: New York City, NY
Contract: Full-Time
Here's a job received directly from the NHK General Bureau for America:
Currently, we have an immediate opening for an associate producer who has interest in working at a Japanese broadcasting company. Please chick here for more information – 【募集要項】20190108NHK New York seeking associate producer
If you have any questions, please contact Rumiko Imamura <admin@nhkyn.com>.
Posted by Sydney Sparrow. Click here to join the JETwit Jobs Google Group and receive job listings even sooner by email
---
Job Title: Translator OR Global Human Resources Specialist
Posted by: ARKRAY, Inc.
Location: Kyoto, Japan
Contract: Full-Time
Thanks to JETAADC for the following two job openings with ARKRAY, Inc. Kyoto Laboratory:
We are currently looking for a native English speaker who can also speak Japanese (business level) to work with us at ARKRAY. We have 2 job postings we would like to share with you. Please find the job description below, and feel free to ask us any additional questions there may be regarding the position.
Translator (EN JP) job description
To give you a brief self-introduction of our company, ARKRAY is a medical device maker mainly involved in the production of clinical analysis devices. (Our HP can give you more details.) We have established affiliates in more than 12 countries all over the world, and are still seeking to expand our needs to more countries worldwide. Our main responsibility is to communicate with these global affiliates through interpreting to support their meetings/ HR issues. We find people with such impressive experiences at the JET program more than suitable for the position and they can be able to broaden their multi-lingual skills through this position at ARKRAY.
Application Process: If there are any people interested, please have them contact me directly (fukuis@arkray.co.jp) or our team e-mail (ghr@arkray.co.jp) with a resume attached.
Conditions such as salary are negotiable, depending on experience. We also offer benefits such as housing allowances and moving fees under certain circumstances.
Posted by Sydney Sparrow. Click here to join the JETwit Jobs Google Group and receive job listings even sooner by email
---
Job Title: Accounting Assistant
Posted by: DSA
Location: Richmond, IN, USA
Contract: Full-Time
Here's a JET-relevant job passed along to us:
DSA is posting on behalf of client Hi-Tech Electronics firm. Accounting Trainee-Japan/China & USA Trade. Immediate hire position available for established Hi-Tech Electronics firm located in Torrance, California
Position: Accounting Assistant
Qualifications:
Desired candidate with Bachelor's degree
Willing to train with accounting background or education
Corporate accounting functions
PC Literacy
Good Communication skills
明けましておめでとうございます!Happy 2019 and I'm sorry I haven't posted the JETwitJobs Survey results sooner. Thank you again to everyone who participated in the survey and I hope we can continue to help the greater JET alumni community network and find jobs all over the world. Again I apologize, you have to download the full PowerPoint as the slides wouldn't upload to strong quality images directly to the website. Enjoy!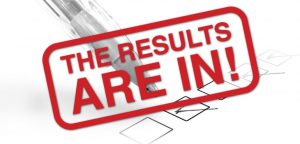 Posted by Sydney Sparrow. Click here to join the JETwit Jobs Google Group and receive job listings even sooner by email
---
Job Title: Japan Study Program Associate
Posted by: Earlham College
Location: Richmond, IN, USA
Contract: Full-Time
Posted by Sydney Sparrow. Click here to join the JETwit Jobs Google Group and receive job listings even sooner by email
---
Job Title: Account Representative
Posted by: DSA
Location: Los Angeles, CA, USA
Contract: Full-Time
By JQ magazine editor Justin Tedaldi (CIR Kobe-shi, 2001-02). Justin has written about Japanese arts and entertainment for JETAA since 2005. For more of his articles, click here.
Start the new year right by heading down to your local concert venue, cinema, or arts center for some fantastic new year's fare. Whether you enjoy movies, travel, or orchestral performances classic video games, treat yourself and catch a break from the cold.
This month's highlights include:
Jan. 4-5, 7:30 p.m.
Contemporary Dance Festival: Japan + East Asia
Japan Society, 333 East 47th Street
$30, $25 Japan Society members
Formerly known as the Contemporary Dance Showcase, this year's festival continues with three revelatory and robust works from three countries. From Japan, Mitsutake Kasai performs butoh master Akira Kasai's legendary piece Pollen Revolution. Hailed as "energetic and altogether wonderfully human" two decades ago, Sr. Kasai choreographs a revival of this eclectic dance for his son. From Taiwan, choreographed by emerging star Kuan-Hsiang Liu, Kids is a tribute to death and the choreographer's mother. Performed to voice recordings of Liu with his mother during her fight against cancer, this modern-day grief ritual is full of idiosyncratic motion and moments of serenity. From Korea, Silver Knife by Goblin Party delves into conflicting portrayals of female identity through the eloquently crafted movements of four women. The Friday, Jan. 4 performance is followed by a MetLife Meet-the-Artists Reception.
Jan. 10, 12
Modest Heroes: Ponoc Short Films Theatre, Volume 1
Regal E-Walk 42nd Street 13, 247 West 43nd Street
AMC Empire 25, 234 West 42nd Street
AMC Kips Bay 15, 570 Second Avenue
$10
Studio Ponoc, the new animation studio founded by two-time Academy Award-nominee Yoshiaki Nishimura (The Tale of The Princess Kaguya, When Marnie Was There) and featuring many artists from the venerable Studio Ghibli, made an immediate splash with their acclaimed debut film Mary and The Witch's Flower last year. The studio returns this year with Modest Heroes, an ambitious anthology of three thrilling tales created by some of the greatest talents working in Japanese animation today. The Jan. 12 screenings will be presented in English.
Sunday, Jan. 13, 6:00-9:00 p.m.
Black Cat LES, 172 Rivington Street
No cover
Every first Sunday of each month, Black Cat LES hosts the J-MUSIC Pocket Band's VGM+ Jazz Jam Sessions, which showcases live collective performances of legendary tunes from Pokémon, Zelda, Sonic, Mario, anime, J-pop, and everything in between! In celebration of the latest release of another storied Nintendo franchise, the group (led by Grammy Award-nominated composer Patrick Bartley Jr.) will dedicate the first theme of the new year to Super Smash Bros. This one-of-a-kind performance will include music from every game in the series—something you won't want to miss! For more info, click here or contact info@jmusicband.com.