By Lyle Sylvander (Yokohama–shi, 2001-02) for JQ magazine. Lyle has completed a master's program at the School of International and Public Affairs at Columbia University and has been writing for the JET Alumni Association of New York since 2004. He is also the goalkeeper for FC Japan, a New York City–based soccer team.
From Jan. 11-14, director Satoshi Miyagi and his company Shizuoka Performing Arts Center (SPAC) returned to Japan Society of New York with their sold-out production of Mugen Noh Othello. As with their previous Madea (seen at Japan Society in 2011), Miyagi and company adapt a classic play from the Western canon and infuse it with the stylistic conventions of noh. Specifically, Miyagi and his playwright Sukehiro Hirakawa re-tell the story from the viewpoint of Desdemona's ghost, a traditional in the mugen (supernatural) style of noh. This style typically involves otherworldly beings, including gods, spirits and ghosts. Time is often depicted as passing in a non-linear fashion, and action may switch between two or more timeframes from moment to moment, including flashbacks.
Noh theatre is considered to be the highest art form among the five classical Japanese forms of theatre: noh, kabuki, bunraku, butoh and kyogen. The art form requires highly trained actors and musicians (Mugen Noh Othello featured a percussion ensemble of six). The actors usually wear masks to signify the characters' gender, age and social ranking, and by wearing masks the actors may portray youngsters, old men, female, or even nonhuman characters such as demons or animals. Noh also contains a uniquely structured stage with the hashigakari, a narrow bridge that is used for entering. Since Japan Society's theater contains a more conventional stage (albeit without proscenium), the hashigakari has been approximated. All actors enter through it, as if entering from another space into the new shared theatrical space with the audience. Throughout the performance, the actors chant in unison, further accentuating the otherworldly atmosphere.
Posted by Sydney Sparrow. Click here to join the JETwit Jobs Google Group and receive job listings even sooner by email.
---
Position: Japan Digital Campaigner
Posted by: 350.org
Location: Tokyo, Japan
Contract: Full-Time
Here's a job received directly from the organization:
350.org is building a global grassroots movement to solve the climate crisis. Our online campaigns, grassroots organizing, and mass public actions are led from the bottom up by thousands of volunteer organizers in over 188 countries. 350.org works hard to organize in a new way—everywhere at once, using online tools to facilitate strategic offline action. We want to be a laboratory for the best ways to strengthen the climate movement and catalyze transformation around the world.
The values that guide and drive our work are listed here.
About the Japan Digital Campaigner
Japan Digital Campaigner will be part of East Asia team and contributing to 350.org's campaign through innovative and creative engagement online and across all digital platforms. This position will be responsible for developing digital strategies and planning, producing, and implementing digital campaign and communication for Divestment Campaign in Japan to become involved in online and offline activism to help win 350.org's key goals. This is a full-time position based in Tokyo, Japan and will report directly to East Asia Regional Team Leader.
Posted by Sydney Sparrow. Click here to join the JETwit Jobs Google Group and receive job listings even sooner by email.
---
Position: Researcher, Political Section
Posted by: Embassy of Japan
Location: Washington, DC
Contract: Full-Time
The Embassy of Japan is seeking a highly motivated, team-oriented individual for the position of Researcher. This individual is primarily responsible for performing various research functions, including but not limited to, research on the US foreign/domestic policy issues, attending public political events, assisting activities of diplomats in the Political Section, translating open source information including newspaper articles and public statements issued by the US Government into Japanese, and others. Please see below for a detailed listing of responsibilities.
The Embassy offers group health insurance coverage, paid vacation and sick leave. Working hours are 9:00 am – 5:30 pm, Monday through Friday, with lunch time receptionist duty once a month and the occasional weeknight and/or weekend event (paid overtime). Salary is commensurate with experience. The minimum basic monthly salary for this position is 4,000.00 USD.
Please note: Candidates must be a U.S. citizen or a U.S. green card holder. Screening will begin immediately and will continue until the position is filled. Only successful candidates will be contacted. Successful candidates will be requested to submit their background check information. Read More
Posted by Sydney Sparrow. Click here to join the JETwit Jobs Google Group and receive job listings even sooner by email.
---
Position: Advocacy Director, Asia/Pacific
Posted by: Amnesty International USA
Location: New York, New York
Contract: Full-Time
Here's a job passed along to us:
https://www.globaljobs.org/jobs/14761-new-york-amnesty-international-usa-advocacy-director-asia-pacific 
The Advocacy Director for Asia/Pacific is responsible for developing strategies and leveraging AIUSA membership structures and programs to influence U.S. policy toward and bring about improvements in human rights in the Asia/Pacific region. The position is based in Washington, D.C. Working closely with member leaders, other staff, and partners, s/he will also be responsible for:
Outreach to the public, including serving as a lead media spokesperson on human rights issues, collaborating with other NGOs, and training AIUSA's grassroots membership;
Participation in section-wide lobbying efforts and campaigns targeting the U.S. government (federal/state/local);
Liaison with other AIUSA programs, other country sections of Amnesty International, and the International Secretariat.
Posted by Sydney Sparrow. Click here to join the JETwit Jobs Google Group and receive job listings even sooner by email.
---
Position: Office and Event Manager
Posted by: CCCJ
Location: Tokyo, Japan
Contract: Full-Time
Posted by Sydney Sparrow. Click here to join the JETwit Jobs Google Group and receive job listings even sooner by email.
---
Position: English Teacher
Posted by: Kids&Us Japan
Location: Tokyo, Japan
Contract: Full-Time
Here's a job received directly from Hayato Kurashiki, the founder and CEO of Kids&Us Japan:
Hello, my name is Hayato Kurashiki, a founder and CEO of Kids&Us Japan who is looking to hire a part-time English teacher. (would evolve into a full-time position if the person prefers) I myself just graduated an MBA program from IESE Business School (class of 2017) and currently preparing to launch 'Kids&Us' in the Japanese market. As we are going to increase our team of teachers very soon, we hope to get in touch with potential candidates through JETwit.
Written by professional Writer/Interpreter/Translator Stacy Smith (Kumamoto-ken CIR, 2000-03), WIT Life is a periodic series about aspects of Japanese culture such as film, food and language.  Stacy starts her day by watching Fujisankei's newscast in Japanese, and here she shares some interesting tidbits and trends along with her own observations.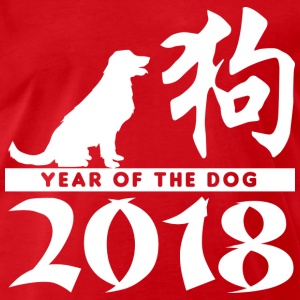 明けましておめでとうございます! A happy new year of the dog to everyone. This post's title (Ake ome!) is the abbreviated version of the official Japanese new year greeting (Akemashite omedetou gozaimasu!). Surprisingly, two of my senpai had never heard of this colloquialism before. Perhaps I'm dating myself but I remember it being popular to say during the time I lived in Japan, though I'm not so sure about now (and maybe it wasn't around when my older colleagues spent time in Japan).
My previous post discussed the kanji of the year (北, kita or north), and I just came across an article highlighting some of Japan's 2017 buzzwords. Read More
JET Prefecture Round Up is a mosaic of events taking place in the AJET community in Japan. Compiled by Suzanne Bhagan (Tottori Prefecture, 2014- 2015). Suzanne is a writer from Trinidad and Tobago. Check out her blog on meaningful travel.
Regional JET and ALT New Year's Gathering
When: 14 January
Where: Tokyo
For the first time ever, AJET is throwing a New Year's party for all current and past participants of the JET Program as an effort to expand the network between JETs and representatives of various prefectures. Non-JETs are also welcome.
YETI Ski Trip Jan 2018 – Chiba Connection
When: 19-21 January
Where: Nagano Prefecture
This annual ski trip is hosted by YETI so feel free to invite your friends!
When: 20-21 January
Where: Yamagata Prefecture
Yamagata AJET invites you to their Block 2 Winter Event, the Zao Onsen Ski Trip! Join them for a weekend of skiing, snowboarding, relaxing in onsens, snow-monster appreciation, and enkais!
When: 27 January
Where: Tottori Prefecture
Okayama AJET will be holding a trip to Mount Daisen for some good old skiing/snowboarding.
BLOCK Event: Nara City Scavenger Hunt & Yamayaki!
When: 27 January
Where: Nara Prefecture
Nara AJET invites all members of Block 7 and beyond to a scavenger hunt in the city and a chance to witness fireworks and mountain burning at one of Nara's oldest and biggest events, the Mount Wakakusa Yamayaki.
HAJET Book Club: The Lies of Locke Lamora
When:  27 January
Where:  Hyogo Prefecture
Winter vacation is a good chance to catch up on books so join Hyogo AJET to discuss "The Lies of Locke Lamora" by Scott Lynch.
Posted by Sydney Sparrow. Click here to join the JETwit Jobs Google Group and receive job listings even sooner by email.
---
Position: Study Away, Global Engagement Specialist
Posted by: Hamline University
Location: Saint Paul, MN, USA
Contract: Full-Time
Thanks to JET alum Erin Tamaki (Gifu-ken), who works at Hamline University for the following job opening with her university:
JETAA Chapter Beat is a periodic mosaic of events taking place in the JETAA sphere. Compiled by AJET's Director of Alumni Relations Megan Buhagiar (Ishikawa Prefecture, 2017- Present).
1) JETAA Western Japan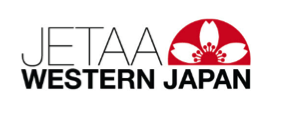 JETAAWJ Job hunting and business manners seminar.
The JET Alumni Association Western Japan (JETAAWJ) will be hosting a two-day job hunting and business manners seminar in Osaka City with Mori Kosan Co., Ltd., a firm that supports foreigners seeking employment in Japan. The seminar will be from 9:00 to 17:00 on January 20 (Sat.) and 21 (Sun.), 2018. Attendees will learn things like: how to write a Japanese-style resume, prepare for an interview, exchange business cards, answer phone calls in Japanese, etc.
*The seminar participation fee is 1000 Yen.
There will also be a networking event on the night of January 20 (Sat.) from 17:30 to 19:30, with Mr. Takeo Mori, CEO of the Kansai Tourism Bureau, and guests from other organizations. *Participation fee for the networking dinner will be 1000 Yen to help pay for catering costs (this is separate from the seminar fee).
For those who would like to attend, please apply through the link below. A schedule with more detailed information on the seminar will be sent to applicants.
*The seminar will be conducted in Japanese, so it recommended for participants to have at least a JLPT N3 level of Japanese or higher.
When: January 20 (SAT) & 21 (SUN)
Time: 09:00 – 17:00 (both days)
Where: Mori Bldg 4F, 1 – 4 – 11 Minamisemba Chou-ku, Osaka
More details: Contact JETAAWJ@gmail.com
2) JETAA Ottawa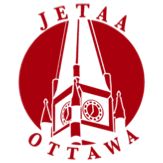 The Japanese Film and Literature Society presents:
Mishima: A Life in Four Chapters
The Temple of the Golden Pavillion
Film and Book Description:
Mishima: A Life in Four Chapters is a 1985 American biographical drama film co-written and directed by Paul Schrader. The film is based on the life and work of Japanese writer Yukio Mishima (portrayed by Ken Ogata), interweaving episodes from his life with dramatizations of segments from his books The Temple of the Golden Pavilion, Kyoko's House, and Runaway Horses. It was executive produced by Francis Ford Coppola and George Lucas.
Movie TrailerThe Temple of the Golden Pavilion
In 'The Temple of the Golden Pavilion', celebrated Japanese novelist Yukio Mishima creates a haunting portrait of a young man's obsession with idealized beauty and his destructive quest to possess it fully.
Mizoguchi, an ostracized stutterer, develops a childhood fascination with Kyoto's famous Golden Temple. While an acolyte at the temple, he fixates on the structure's aesthetic perfection and it becomes his one and only object of desire. But as Mizoguchi begins to perceive flaws in the temple, he determines that the only true path to beauty lies in an act of horrific violence. Based on a real incident that occurred in 1950, The Temple of the Golden Pavilion brilliantly portrays the passions and agonies of a young man in postwar Japan, bringing to the subject the erotic imagination and instinct for the dramatic moment that marked Mishima as one of the towering makers of modern fiction. With an introduction by Donald Keene; Translated from the Japanese by Ivan Morris.
Film – Mishima: A Life in Four Chapters
When: Tuesday, January 16th, 2018
Where: Ottawa Public Library (120 Metcalfe St.) Basement Auditorium
Book – The Temple of the Golden Pavilion
When: Tuesday, January 23rd, 2018
Where: Ottawa Public Library (120 Metcalfe St.) Basement Room B125
NEJETAA 5th Annual Ski Trip
This year NEJETAA will host our 5th Annual Northeast Region Ski Trip from January 26th – 28th at Killington Ski Resort, the largest ski area in the eastern United States.
We will stay at the Summit Lodge. It features a pub, hot tub, etc. Complementary breakfast is also included, and it is walking distance from the Foundry, our optional restaurant destination for Saturday night.
For those who are not interested in skiing, the Killington area offers much to do. There are options for individuals to do cross-country skiing, snowshoeing, and other winter activities. Killington Resort is only 35 minutes from the lovely town of Woodstock, VT with many options for eating and shopping; and 20 minutes from the Long Trail Brewery.
If you plan on attending this event, please fill out the form below by Monday, December 11 for the Early Bird rate and by Friday, December 29th for the regular rate. RSVP as soon as possible to reserve your spot and the type of room you want, as both are limited. We will send payment information soon after each deadline.
Who: JET Alums & Friends of JET
When: Friday, January 26 to Sunday, January 28
Where: The Summit Lodge, Killington, VT
Early Bird Hotel Costs for two night stay : Double: [$265] per person; Quad: [$175.50] per person; Triple: (in the event that we're short one person for a quad) [$205.33] per person (Pay by Monday, December 11)
Normal Hotel Costs for two night stay – December 29 deadline normal price: Double: [$275] per person; Quad: [$185.50] per person; Triple: (in the event that we're short one person for a quad) [$215.33] per person (Pay by Friday, December 29)
Lift Ticket Cost: One-Day: [$62]; Two-Day: [$119}
Ski (includes poles & Helment) or Snowboard Equipment Package Rental (includes Helmet): One-Day: [$39]; Two-Day: [$68]
Deadline to fill out form: Monday, December 11th, 2017 (Early Bird – payment instructions will be emailed to you) or Friday, December 29 (Regular Rate and final day to cancel or change reservation)
If you have any questions, or would like to inquire about carpooling, email Jesse Kerstetter at social@nejetaa.com.
Please Note:
*By RSVPing for this event, you will be responsible for any costs incurred on your behalf.
**As with previous years the quad accommodations include two queen-size beds. Extra cots are not always available.
***The above prices are based on a 20+ person group rate. Therefore, the costs are subject to change if fewer than 20 people sign up (in which case, you will have an opportunity to withdraw)
Sign Up Form: https://docs.google.com/forms/d/e/1FAIpQLSeU0ESRFwY6YiI55VWeGJUHRCtt22UZ_CdmiztVE3xvQDsM_g/viewform?usp=sf_link
When: Friday, January 26th to Sunday, January 28th
Where: The Summit Lodge, Killington, VT
4) JETAA Florida

Annual JETAA Shinnenkai in Tampa
Join us for our annual event to welcome in the new year!
When: Sunday, January 28, 2018
Where: Tampa
Contact: Please R.S.V.P. to Michael Maloney (Toyama-ken AET '92-'94) at maloney_m@hotmail.com for directions.
When: Sunday, January 28th, 2018
Where: Tampa
5) JETAA Pacific North West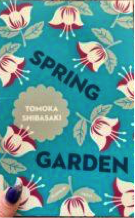 Book Club Spring Garden
Konichiwa PNWJETAAers + friends!
Please join Book Club for the first discussion of 2018 about Spring Garden by Tomoka Shibasaki. You can find it on Amazon here. The Japan Times says: "A masterful look at loneliness and malaise in Tokyo."
Amazon says: "Winner of the Akutagawa Prize, a sharp, photo-realistic novella of memory and thwarted hope…"
We look forward to seeing you all on January 28 at 3:00pm at Fresh Flours on Phinney Ridge.
Yay books !
When: January, 28th, 2018
Time: 3:00pm – 4:00pm
Where: Fresh Flours, 6015 Phinney Ave N, Seattle, WA 98103
6) JETAA Wellington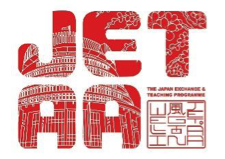 MEXT Japanese Study Scholarship OPEN
MEXT scholarship applications for Japanese Studies Students are now OPEN! This is a one year scholarship funded by MEXT (the Ministry of Education, Culture, Sports, Science, and Technology). If you are a New Zealand citizen between 18 and 30 years old and studying Japanese at university, you may be eligible for this scholarship! Return airfares, university fees, and a monthly allowance will all be covered by the Japanese Government. Check the Embassy of Japan in New Zealand's website for guidelines and the application forms.
When: From December 4th To February 16th, 2018
Where:
Wellington: JICC, PO Box 6340, Marion Square, Wellington 6141
Christchurch: JICC, PO Box 13748, Christchurch 8141
Auckland: JICC, PO Box 3959, Auckland 1140
7) JETAA New York

JETAANY Gala
The JETAANY 30th Anniversary Gala is a celebration of the JET Program's many years of successful grassroots exchange and its positive impact on U.S.- Japan relations. The event is a chance for JET alumni and other attendees to engage in innovative educational and cultural activities that will promote understanding and friendship between the U.S. and Japan and strengthen our local networks.
This is a formal, inter-generational night of celebration. It is important because it presents an opportunity for us to come together and commemorate, for the first time ever on this scale in New York, the significance of this program, chapter, and our experiences.
Interested in Volunteering? We Need Your Help!
GALA FAQ – CLICK HERE AND ON EACH Q TO EXPAND
VOLUNTEER FORM – GET INVOLVED WITH THE GALA
When: February 3, 2018
Time: 6:00-11:00 PM
Where: Dumbo Loft, 155 Water Street, Brookyln, NY 11201 Map.
8) JETAA Rocky Mountains
The Daruma of Making Your Network Work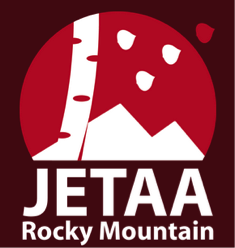 We are delighted to co-host with the amazing folks at the Japan America Society of Colorado (JASC) for their Young Professionals Newtorking event.

You must RSVP at:
http://www.jascolorado.org/new-events-1/darumanetworking


Already have your career sorted? Then come support those who are finding their way, and just get to know other great people in the Denver Metro area who have a connection to Japan.
When: Wednesday, January 24th, 2018
Time: 6:30pm
Where: Nighthawk Brewery, 2780 Industrial Ln, Broomfield, CO 80020
9) JETAA Minnesota
JETAAMN's Annual Karaoke Shinnenkai
Let us say Sayonara to 2017 and celebrate the new year with some Karaoke! Pay tribute or celebrate the goods and bads of 2017 by to our favorite tunes at Do Re Mi in Eagan from 8-10pm.

We will also meet next door for a Korean dinner at 6pm.

RSVPing will guarantee you a spot for karaoke. PLEASE comment below if you are interested in attending dinner before!! Yoroshiku!!
When: Saturday, 20th January, 2018
Where: Do, Rei, Mi Karaoke Studio, 1989 Silver Bell Rd, Eagan, MN 55122
By JQ magazine editor Justin Tedaldi (CIR Kobe–shi, 2001-02). Justin has written about Japanese arts and entertainment for JETAA since 2005. For more of his articles, click here.
Start 2018 off right by heading down to your local concert hall, cinema, or arts center for some fantastic new year's fare. Whether you enjoy movies, travel, or orchestral performances classic video games, treat yourself and catch a break from the cold.
This month's highlights include:
Jan. 1-11
IFC Center, 323 Sixth Avenue
$15 adults, $11 children
In collaboration with GKIDS, IFC Center is pleased to present the return of this smash-hit retrospective of Japan's famed Studio Ghibli animation house. Don't miss your chance to see some of the greatest films of all time on the big screen! Titles include the favorites Spirited Away, Nausicaä and My Neighbor Totoro—with select screenings on 35mm prints! All films shown prior to 6 p.m. will be screened in the English-language version; evening shows will be subtitled in English. For a list of all films and dates, click here.
Jan. 11-14
Japan Society, 333 East 47th Street
$35, $30 Japan Society members
Following a sold-out run of Medea in 2011, Satoshi Miyagi and his company SPAC return to New York with another literary masterpiece, Othello. Miyagi re-tells Shakespeare's famed tragedy through noh theater's most distinct storytelling structure, mugen noh, or a play that features a spirit. Told from the perspective of Othello's wife Desdemona, who returns as a ghost after her death, Miyagi's production is replete with stunning masks and costumes as well as powerful live music and chanting. Performed in Japanese with English titles. The Friday, Jan. 12 performance is followed by an artist Q&A.
Saturday, Jan. 13, 2:00 p.m. and 8:00 p.m.
Distant Worlds: Music from Final Fantasy
Carnegie Hall (Stern Auditorium/Perelman Stage), 881 Seventh Avenue
$28-$120
Distant Worlds brings its concert production to one of the world's most famous orchestral venues. With composer Nobuo Uematsu in attendance, the Distant Worlds Philharmonic Orchestra and the Dessoff Choirs under the direction of Grammy Award-winner Arnie Roth celebrate the 30th anniversary of Final Fantasy. These special performances feature exclusive HD video presentations from Square Enix alongside classic scores and new premieres.
By Rashaad Jorden (Yamagata–ken, 2008-10) for JQ magazine. A former head of the JETAA Philadelphia Sub–Chapter, Rashaad is a graduate of Leeds Beckett University with a master's degree in responsible tourism management. For more on his life abroad and enthusiasm for taiko drumming, visit his blog at www.gettingpounded.wordpress.com.
Kyoto has served as the focal point of Japanese cultural forms such as geisha, noh theater and ikebana. And as John Dougill thoroughly details in Zen Gardens and Temples of Kyoto, the city has played an enormous role in the development of Zen in Japan.
A professor at Kyoto's largest Buddhist university, Dougill explores the ties between Japan's former capital and the Buddhist sect in this guide to Kyoto's most prominent Zen gardens and temple sites. While not the birthplace of Zen in Japan, Kyoto could be considered its soul as the city has long housed renowned temples where visitors and monks have sought serenity.
At first glance, such a book would seem to be a largely visual journal featuring a score of beautiful places. Zen Gardens doesn't disappoint in that regard as photographer John Einarsen captures the splendor of some very spiritual places. But it's clear early on that the book will rely primarily on stories to chronicle the story of Zen in Kyoto—not surprising since Dougill has previously written about Japan's World Heritage Sites and Kyoto's history.
Written by professional Writer/Interpreter/Translator Stacy Smith (Kumamoto-ken CIR, 2000-03), WIT Life is a periodic series about aspects of Japanese culture such as film, food and language.  Stacy starts her day by watching Fujisankei's newscast in Japanese, and here she shares some interesting tidbits and trends along with her own observations.
As we approach the end of 2017, many of us are reflecting on what was a less-than-stellar year.  This was also an anxiety-producing year in Japan, as the designation of this year's kanji as 北 (kita or north) indicates. It came in with 7104 votes out of the total 153,594 cast, and best captures the mood in Japan amid the heightened nuclear and missile threat posed by North Korea. North Korea has continued to pursue its nuclear weapons and missile programs despite tough new sanctions, including conducting a sixth nuclear test and launching two missiles over 北海道 (Hokkaido) in late summer.
In regard to the selection of 北, other Hokkaido connections were also referenced by respondents. The island's poor potato crop this year led to nationwide shortages of potato chips, and there is much excitement for 二刀流 (nitouryuu or combination pitcher/slugger) Shohei Otani of Hokkaido baseball team Nippon Ham Fighters making his major league debut with the Anaheim Angels next year.
Coming in second place with 3,571 votes was 政 (sei/matsurigoto or politics). Political scandals, as well as Read More
By Greg Beck (Hiroshima–ken, 2006-11) for JQ magazine. Greg is a writer, producer, home brewer, and Social Coordinator for JETAA Southern California and Arizona. A former news producer for Tokyo Broadcasting System in New York, he currently works freelance in Los Angeles. For more cinema reviews, follow him on Twitter at @CIRBECK #MovieReview.
Regardless of your placement on JET, music is a constant part of the experience. Whether it is karaoke parties with friends, music festivals like Fuji Rock, "live house" local performances, or simply singing Beatles and Carpenters with your students (over and over), all of us take something musical with us from our time on JET. But what about musicians who join JET? JQ reached out to two alumni from small islands off the coast of Kyushu, who have gone on to release their own albums, and hear from them how these unique records reflect that experience.
Eli Cohen (Kagoshima-ken, 2009-2010) runs the International Admissions department at one of the City University of New York's institutions. He is also a DJ who started a record label, Alliance Upholstery. His new album, Tokyo Nights: Female J-Pop Boogie Funk —1981 to 1988, is a collection of music that fits into this genre.
If that sounds obscure, we thought so, too. Cohen explains: "In high school I was really into Japanese punk (Teengenerate, Guitar Wolf). This is where my interest in Japan started. As I grew older, I became very interested in Japanese music from the '80s, as well as fashion and art from the era. Japanese people refer to this style as 'City Pop.' Outside of Japan, the term is a little vague and people often call this Japanese Boogie. The sound reflects the attitude and excitement of the bubble, bright and full of optimism," adding that his favorite artist is Toshiki Kadomatsu.
Many JETs can probably relate to Cohen's experience as a JET placed on a rural, island, both in the difficulties adjusting, and the unexpected opportunities. Having spent several years before JET living in Osaka and Tokyo, Cohen was placed in Minamitane, below the southernmost tip of Kyushu, which he describes as "a tiny town of about 8,000 people on the island of Tanegashima." Before that, he says, "I had felt very little culture shock when I first moved to Japan as I had only lived in major cities. Tanegashima was my first taste of inaka life and a very unique and challenging experience." While he admits, "The students were great but I prefer city life and was eager to return to Tokyo," he also shared the following: "JAXA, the Japanese space program, is based in Minamitane. There was a bar in town appropriately titled Moon Bar. I would DJ there on occasion and tried to incorporate space themes into the sets."
By Eden Law (Fukushima-ken, 2010-11) for JQ magazine. Eden is the current JETAA New South Wales President (in Sydney, Australia) and Australian JET Alumni Association Country Representative, and handles the social media/website side for JETAA International as Webmaster. He also runs the Life After JET podcast.
Note: Spelling is always problematic when dealing with international differences. I shall be spelling "Program" the way it is referred to in the book and the title, to avoid inconsistencies. Apologies, especially to any fellow Australians reading this. However, I'll be keeping my quixotically placed "u"s and "r"s.
Created in 1987, The JET Program has brought tens of thousands of young people from around the world to work, live and experience life in Japan. An international exchange program of a diplomatic nature, its aims were to improve global perceptions towards Japan and to internationalised Japanese local communities, all through the format of teaching and improving English skills in schools. Since then, articles and papers about the effectiveness of JET has focused primarily on its impact (or lack thereof) on the level of English language ability on the student population, leading to questions about the feasibility of maintaining the high costs of the program. At least once, the program came close to termination: In 2010, a Japanese government budget review panel called for the discontinuation of JET, before the subsequent administration of Shinzo Abe saved it, setting the agenda for expanding numbers in the lead-up to the 2019 Rugby World Cup and the 2020 Tokyo Olympics.
More positive literature exists, of course: David L. McConnell's Importing Diversity: Inside Japan's JET Program, published in 2000, is the most well-known example, written by an academic who was once a JET participant. Seventeen years on, Emily T. Metzgar (Shimane–ken, 1993-95), herself also once a JET and now an academic, has penned a follow-up of sorts, entitled The JET Program and the US-Japan Relationship: Goodwill Goldmine, which, as described in its title, confines its evaluation of the program on its international impact in relation to the United States and Japan. The JET Program justifies its restricted focus on this bilateral relationship on its assertion that the program was originally created with the United States in mind as the first target for Japan to improve its international image abroad. Statistically, 50 percent of the total number of participants throughout the program's history have been sourced from the United States (and in an impeccable sense of timing, the book arrived on the eve of the program's big 30th anniversary celebrations and JETAA conference in Washington, D.C., featuring Metzgar as one of the headline presenters).
Commentators seeking to put a more positive outlook on the program's accomplishments have had to look outside of the hoary old topic of education. The JET Program settles on examining how it worked as a "soft power" initiative for Japan's global image (the topic of how JET fared as an internationalisation agent of Japanese local community is, as Metzgar says, best left "as a promising research topic for an ambitious doctoral student," though she does comment on these other aims later on). For those wondering, yes, the book argues that JET has been enormously successful in this aspect. Examples are plentiful in The JET Program: recalling the threat of JET's culling high-profile American JET alumni in organisations such as the American Enterprise Institute (AEI) and JCIE/USA defended it by referring to its "soft power" success. In other less fraught periods, the book cites senior members and policymakers of both governments who spoke positively of JET's contributions to their countries' relationship, implying acknowledgement of the same thing.