Posted by Sydney Sparrow. Click here to join the JETwit Jobs Google Group and receive job listings even sooner by email.
---
Job Title: Assistant Producer, TV News
Posted by: Fujisankei Communications International, Inc
Location: New York, NY, USA
Contract: Full Time
Here's a job received directly from the company:
Fujisankei is looking to fill Assistant Producer position in the New York's TV News Dept.
The position is available immediately.
SUMMARY
Perform North, South and Central American news-gathering activities for broadcast in Japan, including news research and on-location producing.  
ESSENTIAL DUTIES AND RESPONSIBILITIES
TV News
Research news story ideas and create proposals for Fuji Television Network, Inc. and affiliates' news programs on a daily basis.

Coordinate with the Engineering department in setting up crews, satellite bookings, coverage requirements and additional outside technical support.
Collect information, set up interviews, and coordinate travel arrangements for any potential news, projects or breaking news.
Go on location and perform troubleshooting, researching, translating, directing, coordinating, driving, editing and footage transmission duties for Fuji Television Network, Inc. and affiliates' news programs.
Keep up-to-date with the news through newspapers, news wires, magazines, TV monitors, Internet and Lexis Nexis.
Alert the NY Bureau Chief and/or Foreign News Desk in Tokyo for any breaking news.
Monitor AP and Reuter news sources, newspapers, magazines, television monitors for current and breaking news.
Perform other related duties as assigned and required.
Perform other duties assigned from time to time by FCI Management.
By JQ magazine editor Justin Tedaldi (CIR Kobe–shi, 2001-02). Justin has written about Japanese arts and entertainment for JETAA since 2005. For more of his articles, click here.
As spring continues and the weather continues to warm, New Yorkers can enjoy activities all over the city both indoors and out.
This month's highlights include:
Sunday, May 6, 11:00 a.m.
Children's Day Festival: Kodomo no Hi
Japan Society, 333 East 47th Street
$18, $10 Japan Society members, children ages 2 and under free
Hang the koinobori (carp streamers) and don your kabuto (samurai helmet): Children's Day is on its way! Come join us for Japan's national holiday where all children are stars and their happiness is celebrated. Enjoy a performance of Peach Boy (Momotaro) featuring storytelling, music, dance, taiko drumming and lots of audience participation. Continue the adventure with other authentic Kodomo no Hi activities!
Sunday, May 6, 8:00 p.m.
Sony Hall, 235 West 46th Street
$34.50, $74.50 VIP
Keiko Matsui's music speaks to the hearts and souls of fans around the world, transcending borders and building bridges among people who share a common appreciation of honest artistry and cultural exchange. Journey to the Heart, her 27th recording as a leader, marks the 30th anniversary since her recording debut and is her boldest statement yet. On Journey to the Heart, Matsui more than delivers what she has come to be loved for breathtakingly beautiful transcendent melodies that transport the listener. A master storyteller, she crafts passionate and emotive songs with lush harmonies and global rhythms to create timeless musical anthems.
Tuesday, May 8, 6:30 p.m.
Cool Tokyo: Harajuku, Akihabara and Beyond
Japan Society, 333 East 47th Street
$14, $11 Japan Society members, seniors and students
From street fashion to street food, kawaii to cosplay, Tokyo is the epicenter of Japan's latest trends. With so much to explore in this vibrant, fast-paced city, it can be hard to know where to start. At this talk, Sebastian Masuda, visual artist and founder of Harajuku shop 6%DokiDoki, and Abby Denson, comic book artist and author of Cool Tokyo Guide: Adventures in the City of Kawaii Fashion, Train Sushi and Godzilla, help to navigate Tokyo's vending machines, subway etiquette, hidden treasures, and much more. Followed by a book signing reception.
By Lyle Sylvander (Yokohama–shi, 2001-02) for JQ magazine. Lyle has completed a master's program at the School of International and Public Affairs at Columbia University and has been writing for the JET Alumni Association of New York since 2004. He is also the goalkeeper for FC Japan, a New York City–based soccer team.
Mary and the Witch's Flower, the debut feature film from Studio Ponoc, an anime outfit founded by Studio Ghibli veterans Hiromasa Yonebayashi and Yoshiaki Nishimura after Ghibli closed its doors in 2015, starts in medias res, with a violent firestorm engulfing the screen. A small girl with bright red hair escapes the maelstrom by flying away on a broomstick, pursued by dolphin-squid-fighter-jet hybrids. She plunges down through the clouds and crashes into a field, where her stolen cargo of glowing blue flowers scatters, instantly transforming the landscape as trees burst out of the earth to towering heights in the blink of an eye. Who she is, where she is, and why she needs to escape isn't revealed until the final act.
Director Yonebayashi delivers a film packed with many of the attributes that characterizes Studio Ghibli at its best. In this story (based on The Little Broomstick, a 1971 children's novel by popular British author Mary Stewart, a young female protagonist journeys through a fantastical world, battling witches on a magical quest. As in the best films of Hayao Miyazaki, the hand-drawn animation (a novelty in the CGI-dominated marketplace) depicts a European fairy tale setting while retaining a unique Japanese otherworldliness. This family-friendly film recalls such Miyazaki masterworks as Howl's Moving Castle, Spirited Away and Kiki's Delivery Service. Unlike those films, however, Mary and the Witch's Flower falls short of being a masterpiece.
The animators invoke worlds upon worlds here: the green woods and mist-filled forests of England rendered in swooning evocative watercolors, and the show-stopping Endor, a psychedelic space from out of a dream or drug trip, packed with strange objects, unexplainable phenomena, students floating by in soap bubbles, fountains morphing into human form, grotesque creatures loping out of the shrubbery, only to disappear just as quickly. Endor is dazzling in an off-putting way (similar to some of the "worlds" presented in Ari Folman's The Congress, where animated avatars engulf their originals). The action sequences are intricate and thrilling.
Posted by Sydney Sparrow. Click here to join the JETwit Jobs Google Group and receive job listings even sooner by email.
---
Job Title: Account Executive – Development
Posted by: Mutual Trading Co., Inc.
Location: Secaucus, NJ, USA
Contract: Full Time
Here's a job received directly from the company:
JOB DESCRIPTION:
The position develops mainstream market especially bar market with Japanese alcohol beverages as well as barware or ingredients. Also expected to consistently provide excellent customer service to existing customers which will be asked to achieve company's target. The position will should build relationships with customers to encourage new and repeat business opportunities.
Develop mainstream market especially bar market with Japanese alcohol beverages such as Shochu or Whisky.

Increase sales for existing customers as well as new customers including some states in East Coast.

Responsible for all customer communications, conflict resolution, and compliance on customer deliverables and revenue.

Ensures that customer issues are dealt with in an efficient manner, informing the Manager or Managing Director of any problems that may arise.

Taking orders and making invoices, and is responsible for payment collections.

Communicates the customer's goals and represent the customer's interests

Understanding of company capabilities and service, and effectively communicates all offerings to the customer.

Reports to the Manager, providing regular input on all account activity, including status and call reports monthly.
Posted by Sydney Sparrow. Click here to join the JETwit Jobs Google Group and receive job listings even sooner by email.
---
Job Title: Associate Program Officer, Grassroots Exchange & Education and Japanese Studies Programs
Posted by: The Japan Foundation Center for Global Partnership
Location: New York, NY, USA
Contract: Full Time
Here's a job opening received directly from the company:
We have an opening for an Associate Program Officer in Grassroots Exchange & Education and Japanese Studies Programs and are seeking to hire a highly-skilled individual with a background in Japan.
Posted by Tom Baker
---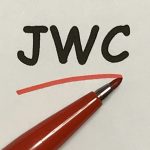 The 12th annual Japan Writer's Conference will be held this year in Hokkaido, a new location for the event. The organizers are now seeking writers to give presentations on the weekend of Oct. 13-14 at Otaru University of Commerce in Otaru, Hokkaido. If you are a writer and would like to participate, contact details appear at the bottom of this post.
Each year, the Japan Writers Conference attracts English-language writers in a variety of genres and fields to share ideas on the art, craft and business of writing. And each year, a significant number of past and present JETs take part. These have included anthologist Suzanne Kamata, textbook author Todd Jay Leonard, travel writer Victoria Vlisides, short story writer Claire Dawn-Marie Gittens, novelists Benjamin Martin, Percival Constantine and Holly Thompson (the last of whom came to Japan in connection with the pre-JET MEF program), and journalists Elaine Lies and Tom Baker (the latter of whom wrote this post).
Past presenters have also included Australian poet David Gibley, "Slumdog Millionaire" novelist Vikas Swarup, "Cash Crash Jubilee" novelist Eli K.P. William, young-adult author Margi Preus, horror author Thersa Matsuura, and memoirist Leza Lowitz. The 2017 edition of "The Best American Mystery Stories," edited by John Sandford, features a story by Karen McGee, who hosted the 2017 event in Tokyo. The host of this year's event will be travel writer and textbook author Shawn Clankie.
Representatives of literary journals such as The Font and Cha have participated in past years, as have representatives of publishers including Fine Line Press and Isobar Press.
Run entirely by volunteers, the Japan Writers Conference is a free event open to all. Details on this year's event can be found at http://www.japanwritersconference.org.
Writers interested in making a presentation at the 2018 conference are asked to contact organizer John Gribble at gribblej@gol.com. The deadline for presentation proposals is June 1.
Posted by Tom Baker
---
JETs tend to be interesting people. After all, every single one of them has voluntarily relocated to a different country at least once. It's not surprising that many of them have also had other interesting experiences, some of which lead to insights that they end up sharing in TED talks.
This post begins an occasional series on current or former JETs who have given TED talks. To kick things off, here is Tochigi Prefecture JET alum Bruce Feiler speaking about "Agile programming — for your family."
Posted by Tom Baker
---
Job Title: Volunteers (multiple categories)
Posted by: Tokyo 2020 organizing committee
Location: Tokyo and environs
"More than 110,000 volunteer roles in total are expected as part of the Olympic and Paralympic Games Tokyo 2020. This number includes 80,000 roles for Games Volunteers, 30,000 roles for City Volunteers recruited by the Tokyo Metropolitan Government, and a number of volunteer opportunities through other local municipalities…
"Games volunteers will be directly involved in assisting Games' operations before, during and after the Tokyo 2020 Games, and will be expected to play an active role in helping to create a positive and exciting atmosphere, thus contributing to the overall success of the Games.
"It is essential that we involve a diverse range of people working towards the realisation of a successful Games, regardless of age, gender, nationality or the presence or absence of an impairment."
Recruitment will officially begin in mid-September. Meanwhile, detailed information, including descriptions of multiple job categories, is available at https://tokyo2020.org/en/get-involved/volunteer/about/
By Allen Wan (Ishikawa-ken, 1990-92) for JQ magazine. Allen works as a foreign correspondent in Shanghai. He is also a lecturer in the executive MBA program at Jiao Tong University and currently serves as president of the Shanghai Foreign Correspondents Club. Allen would like to get in touch with other JET alumni in Shanghai who are interested in setting up a JETAA chapter.
Tokyo native Meg Okura defies convention. While forging a prolific career in music since graduating from Juilliard in the '90s (working with the likes of Diana Krall and David Bowie to name a few), this Grammy-nominated jazz violinist continues reaching out to new audiences through her "world chamber jazz" that could mean anything from performing the erhu with her Pan Asian Chamber Jazz Ensemble or big band music from Japanese and Jewish composers.
As part of the NPO Trio, Okura recently released Live at the Stone, a collaboration with husband Sam Newsome (soprano saxophone) and Jean-Michel Pilc (piano) that creates a unique sound with hints of familiar melodies including well-known Yiddish songs and even excerpts of John Coltrane. Arriving May 13 is IMA IMA, Okura's latest studio effort. A reflection on motherhood featuring the Pan Asian Chamber Jazz Ensemble and trumpeter Tom Harrell, this new material will be showcased in an intimate live performance at Dizzy's Club Coca-Cola in New York on Aug. 20.
In this exclusive interview, Okura discusses her inspirations and also tackles taboo topics like whether the music industry needs its own #MeToo movement and the difficulty of making a living as a musical artist in the age of the internet.
You are known for your eclectic music, getting inspiration from jazz, pop, and all the way to 19th century Yiddish music. Is that a concerted effort to avoid being typecast in any particular genre?
I create music that is true to myself. Different types of music reveal themselves to me whether it sounds like Ose Shalom, J.S. Bach, Piazzolla, Coltrane or even YMO. I just welcome what comes to me. But don't get me wrong, I am a firm proponent of straight-ahead jazz. I am a jazz musician first and foremost, but I also used to perform Brahms and Ravel, and have toured with Michael Brecker as well as many Jewish bands. So I just stay true to myself and try to accept my whole history and different life experiences.
Has being born and raised in Japan influenced your musical style? Why learn the erhu and not the shamisen, for instance?
Japanese people are open and unafraid of owning music from other cultures. For example, I am very unapologetic about learning the erhu, jazz, and Judaism—things that obviously belong to races, cultures, and traditions different from my own. It's a uniquely Japanese thing to embrace arts from other cultures and perform them at a high level.
What got you hooked on Yiddish music, and did your husband have any influence on that?
Do you know that I have a big band called J-Orchestra? We play music by Jewish and Japanese composers including works by yours truly, who is both Jewish and Japanese. Not only am I a Jew but I have also studied German and Hebrew, so I always felt connected to the Yiddish melodies—minor melodies with major chords. I always cry every time I play "Oyfn Pripetchik." My husband, Sam Newsome, on the other hand, is not Jewish. So he is not familiar with these melodies at all, and it works out beautifully keeping our music making fresh and unique.
Posted by Sydney Sparrow. Click here to join the JETwit Jobs Google Group and receive job listings even sooner by email.
---
Job Title: Bilingual Production Coordinator 
Posted by: Capcom
Location: San Francisco, CA, USA
Contract: Temporary to RFT
Thanks to JET alum Laura Jacob (Chiba-ken) for the following job opening at her company:
https://uscareers-capcom.icims.com/jobs/2312/bilingual-production-coordinator/job
Position Summary
Capcom is looking for a Translator/Production Coordinator with a passion for video games to join our team. We're a dedicated, hard-working group that loves what we do and loves the brands we get to work on.
The Translator/Production Coordinator will assist the Associate Producer to facilitate internal and external communication regarding both game production and marketing tasks. Specific tasks include the translation of e-mails, documents, and materials as well as providing interpretation services during video conferences and face to face meetings. Translation and interpretation are provided in both directions (i.e. – Japanese to English and English to Japanese). Read More
Posted by Sydney Sparrow. Click here to join the JETwit Jobs Google Group and receive job listings even sooner by email.
---
Job Title: Japanese Bilingual Analyst
Posted by: Apex Systems (Recruiter)
Location: Austin, TX
Contract: 1-year contract; $18.50/hour
Thanks to JET alumna Rebecca Chen (Akita-ken) for passing along this job opportunity:
Our client is looking for eager candidates to join their team to work on a large-scale data editing project. The team will be receiving large amounts of data from various outside sources and you will be responsible for editing, cleanup and overall accuracy. Attention to detail and ability to follow guidelines and project protocol will be crucial for the success of the project.
Japanese Bilingual Data Analyst
Job Description
Gather data through web research
Validate and edit existing data (including spatial data) using internal OS X app. This involves following guidelines from manager but also applying good judgement/analytical skills
Meet with peer group at least once a week to discuss difficulties with researching/validating/editing data and ways to improve processes and OS X app
Review the work of others in peer group to ensure quality & consistency
Qualifications:
Must have strong analytical & be quick to understand new concepts
Must maintain positive attitude and attention to detail when doing repetitive tasks
Fluency in the Japanese language is required
No previous experience required, role-specific training will be given
For more information or to apply, contact:
Skyler Seligman  |  Technical Recruiter  | Apex Systems
Overlook II Suite 200
4870 Sadler Road, Glen Allen, Virginia 23060
Office: 804-545-7723  |  Fax: 804-545-7701
sseligman@apexsystems.com  |  www.apexsystemsinc.com
Apr
4

Jobs

Comments Off

on Job: Private Tutoring; Liberal Arts Class Teacher – お迎えシスター (Greater Tokyo Area, Japan)
Posted by Sydney Sparrow. Click here to join the JETwit Jobs Google Group and receive job listings even sooner by email.
---
Job Title: Private Tutoring; Liberal Arts Class Teacher
Posted by: お迎えシスター
Location: Greater Tokyo Area, Japan
Contract: Full Time
This job position was sent directly from the company:
Website: https://omsister.com/
Job
Private tutoring for kids from 5 to 15 years old
Liberal arts class teacher for elementary school aged children
Qualifications
Able to speak English or other languages
Good with children
Can work for more than half a year
¥2000~/hour(Includes transportation fee)
Tutors training program/year
Recruitment Process
Apply
Interview
Results notified
Contract
Please fill out the form: https://omsister.com/sister/
JETAA Chapter Beat is a periodic mosaic of events taking place in the JETAA sphere. Compiled by A
JET's Director of Alumni Relations Megan Buhagiar (Ishikawa Prefecture, 2017- Present)
JETAA SC
Tokyo City Cup and Family Fun Day
When: Sunday, April 8th
Time: 10:30 – 17:00
Where: Santa Anita Park, 285 Huntington Dr, Arcadia, California 91007
Tickets: http://www.tokyocitycup.com
The Tokyo City Cup, won last year by HARD ACES, is the sole graded stakes race named for a major city outside the United States. Free Tokyo City Cup T-shirt and Japanese Towel for the first 1, 000 patrons and more gifts for fans who complete a survey at your drawing tables are available. The Tokyo City Cup Game will be held and splendid prize will be given to the winner. The website also provides more information about the specific event schedule. Gates open at Santa Anita at 10:30 a.m., with the first post at 12:30 p.m.
The Japan Family Day features Japanese cultural exhibitions, booths such as Karate (Japanese martial arts), Sado (tea ceremony), Shodo (calligraphy), Kendo (Japanese swordsmanship), Origami (paper folding), Anime and stage shows like Min-yo (Japanese fold song), Sumo (Japanese-style wrestling), Ryuku Buyo (Okinawa Traditional Dance), Tsugaru Shamisen (Three stringed Japanese guitar) and Taiko (a special Japanese Drum Performance).
You can enjoy various Japanese food booths such as sushi, curry, okonomiyaki (Japanese-style pizza), Japanese Tea, Japanese BBQ, Onigiri (rice ball) and Japanese bakery. At the beer garden, Japanese beer will be served.
For more information, please visit at www.tokyocitycup.com .
2. JETAA NC

Furusato Vision Project
Calling all JET Alumni who were in EASTERN JAPAN during their JET time! The Furusato Vision Project is back! This is an opportunity for you to go back to your JET Placement, visit places you have strong connections with and reconnect with your community!
CLAIR and local governments that employ JET Participants are implementing the 'JET Furusato Vision Project'. By exploring opportunities to use JET alumni in globalisation and local revitalisation activities, CLAIR and the local governments of Japan hope to further expand the potential of the JET Programme widely both in Japan and abroad.
JET alumni who participate in this project will return to their former places of employment on the JET Programme, visiting places and people they had strong connections with and reconnecting with the community. More importantly, participants will develop and implement their own 'Vision Plan' that utilises the skills and connections they acquired after JET to make new contributions to their former community in areas such as Tourism Promotion, Economic Exchange, Educational Exchange, Culture and Arts Exchange, Grassroots Exchange, Current JET Participant Career Support, or some other project to deepen the community's ties to the world.
Applications close April 9th. For more information, visit http://www.jetprogramme.org/en/furusatovisionproject/
3. JETAA UK

Jr Managers Program (JMP)/Bosch Japan / Presentation and interview
Date: 20th – 22nd April
Time: 09:00 – 18:00
Price: ₤0
Location: London or online
Company: BOSCH Japan
Requirement: Work experience: 0 – 5 years
Language: Japanese (business) and English (business)
The Junior Managers Program prepares highly qualified young professionals in a practically orientated way to assume management responsibility. It is based on an individual program design, diverse further training opportunities, and an established mentoring system with experienced top managers.
https:www.business-paradigm.com/bpc/consul_event_bosch.html
4. JETAA NE (New England USA)

Japan Festival
When: April 29th
Where: Boston Common
Time: 10:00 – 18:00
Happy Spring, NEJETAA Members!
This year's Japan Festival will be held on Sunday, April 29th from 10:00 – 18:00 at Boston Common. Like years prior, we are looking for JET Alumni to help staff our table and help spread the word and answer questions about JET. This is a great chance to give back, have some fun, and help ensure JET's success in the future!
Please follow this link if you wish to sign up as a volunteer: https://goo.gl/forms/piGDOGeGa6cswDoY2
For more information about the event itself, visit the official Japan Festival Boston Website: http://www.japanfestivalboston.org/
We hope to see you there!!
5. JETAA Portland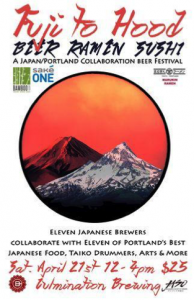 Fuji to Hood
Date: Saturday, April 21st
Time: 12pm – 4pm
Place: The Bindery Annex and
Culmination Brewing
2117 NE Oregon St, Portland, OR 97232
Portland and Japan collaboration festival "Fuji to Hood" is a beer festival featuring ten Japanese breweries (and one cidery) collaborating with eleven of Portland's finest brewers/cidermakers on original recipes using select Japanese ingredients. Presented by Culmination Brewing and supported by the Japan-America Society of Oregon, the Fuji to Hood beer festival also features Sake from SakeOne, ramen from Marukin Ramen and sushi from Bamboo Sushi, plus Japanese Taiko drumming groups and arts with partial proceeds going to benefit JASO. Beer, Ramen, Sushi and Sake come together in Portland on April 21st, 2018.
For more information go to https://fujitohood.com
6. JETAA Music City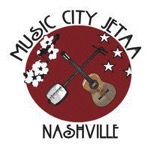 Nashville Cherry Blossom Festival
Date: April 14th
Time:
Cherry Blossom Walk: 09:45
Nashville Cherry Blossom Festival: 10:00 – 17:00
Place: 1 Public Square, Nashville, TN 37201
JETAA MC participates every spring in the Nashville Cherry Blossom Festival by staffing a JET Program booth and giving a lecture about "My Life in Japan." Potential JET applicants and newly selected JETs are encouraged to stop by the booth to get direct information about JET from someone who has been there. There's also plenty of great stories in the "My Life in Japan" lecture.
For further information about the festival, visit:
http://www.nashvillecherryblossomfestival.org/
7. JETAA Auckland
Beginners Taiko Workshop
Date: Saturdays from April 28th for 5 weeks
Time: 12:00 – 14:00 UTC
(except the first Saturday (11:30 – 14:00))
Place: 7 Westech Place, Kelston, Auckland
Age: 14 +
Cost: $100
What to bring: Earplugs and water
To book: Email us at haeremai@nzjapan.net
Whether you're looking for an introduction to Japanese drumming or are interested in joining our team*, we invite you to come along for this one of a kind experience!
Bookings are essential. Please ask us any question by fb message or by email.
*Because spaces in Haere Mai Taiko are limited, unfortunately taking a course does not guarantee you a spot in the group. Please discuss with our senior members if you wish to join.
8. JETAA Singapore
Hanami by the Bay
Date: April 7th
Time: 17:00 – 22:00 UTC+8
Place: Under the Supertree Grove (Gardens by the Bay)
[Calling Out to JETAA Members]
We are starting the year with two events: Ramen Teh Movie Night and Hanami by the Bay!

Details for Hanami by the Bay: Join us for a picnic!
Date: 7th April, Saturday
Time: 5:00pm – 8:00pm
Location: Under the Supertree Grove
(Directions to Gardens by the Bay: http://www.gardensbythebay.com.sg/…/getting-here-and-parkin…)
JETAA will be providing food and some drinks. Members are welcome to bring your own drinks too.

Apart from the usual picnic on the grass patch, we will also be offering subsidised tickets to the Flower Dome on 7th April to view the Sakura Matsuri for our JETAA Members! Check out the google form for details!

Please RSVP for both events using the Google form link: https://goo.gl/forms/unE6vXXHU6f1FiWq1

RSVP deadline for movie: 2nd April (Mon)
RSVP deadline for Hanami: 4th April (Wed)
For further information go to their facebook page.
9. JETAA Pittsburg
Pretty Guardian Sailor Moon Musical: PJFF Centerpiece
Date: April 13th
Time: 18:30 – 21:15 EDT
Place: 4115 Butler St, Pittsburgh, Pennsylvania 15201
Tickets: rowhousecinema.com
Price: $15.00
In the name of the moon, attend the Pittsburgh Premiere of the filmed version of the musical "Pretty Guardian Sailor Moon: The Musical – Le Mouvement Final", the Centerpiece feature of the 2018 Pittsburgh Japanese Film Festival (4/6-4/19). This is a one night only screening.

Friday, 4/13 – 6:30pm
Tickets ($15) – http://bit.ly/SailorMusicalFri


About the Musical
——————–
Usagi Tsukino says farewell to Mamoru Chiba as he is set to leave for school in America. As Usagi says goodbye, she faints, and a super idol group called the Three Lights appear to catch her fall. Meanwhile, new enemies – the "Shadow Galactica," are calling themselves Sailor Guardians and are aiming to steal Sailor Crystals! A mysterious young girl named Chibi-Chibi and a new group of Sailor Guardians, called the Sailor Starlights, also appear, but are they friend or foe? Can Sailor Moon and the Sailor Guardians stop the Shadow Galactica before it's too late?

About the Festival
——————–
The Pittsburgh Japanese Film Festival showcases new, recent, and classic Japanese films across genres, highlighting the richness and diversity of Japanese cinema.
– Feature Films: Yojimbo, Sanjuro, Your Name, Antiporno, Godzilla, Stray Cat Rock: Sex Hunter
– One Night Only: Neko Atsume House, Pretty Guardian Sailor Moon-The Musical, Wild Zero, Urotsukidoji: Legend of the Overfiend
– Schedule/Tickets/Special Events: http://jffpgh.org/
Please Note: No refunds of exchanges for special event tickets.
10. JETAA Philadelphia (Philly)
Bethlehem Sakura Matsuri
Date: 14th April
Time: 12:00 – 17:00 EDT
Place: 10 W Church St, Bethlehem, PA 18018-5827, United States
Come on up for the Bethlehem Cherry Blossom Festival! An afternoon of culture and entertainment put on by my colleagues at the Bethlehem Sister City Commission.
Attractions to include: Origami Yukata-wearing
Shodo (calligraphy) Sado (tea ceremony)
Mochi-pounding Festival foods
and more TBD!
Save the date and invite your friends. Come find us at the Garden of Serenity (an honest-to-goodness Japanese garden designed by some famous Japanese guy!) adjacent to the Bethlehem Public Library.
Posted by Sydney Sparrow. Click here to join the JETwit Jobs Google Group and receive job listings even sooner by email.
---
Job Title: Digital Media Coordinator
Posted by: Japan Information & Culture Center (JICC), Embassy of Japan
Location: Washington, DC
Contract: Full Time
Here's a job received directly from the JICC, Embassy of Japan:
http://www.us.emb-japan.go.jp/jicc/employment/dmc.html
By Rashaad Jorden (Yamagata–ken, 2008-10) for JQ magazine. A former head of the JETAA Philadelphia Sub–Chapter, Rashaad is a graduate of Leeds Beckett University with a master's degree in responsible tourism management. For more on his life abroad and enthusiasm for taiko drumming, visit his blog at www.gettingpounded.wordpress.com.
Tuttle Publishing has released another selection of Japan-related books, and the following quartet includes works that touch on Japanese etiquette, language study, Okinawan history, and picturesque Kyoto.
Japan: A Guide to Traditions, Customs and Etiquette
While studying Japanese, I learned the term shikata, which is translated as the "way of doing things." However, as the late lecturer and writer Boyé Lafayette de Mente thoroughly documents, kata represents a lot more than a translation of "form": It is a concept present in just about every aspect of Japanese society, whether it be the business world, poetry, or sumo. In essence, kata guides the country's etiquette.
In Japan, the process of accomplishing a goal is just as significant, if not more significant, than the actual result—a notable contrast to the West. De Mente defines kata as the "way things are supposed to be done," and he educates readers on how the concept has shaped Japan throughout its history and the present.
The author also touches on other cultural differences between Westerners and Japanese (such as communication styles) and people reading the book will probably nod their heads in agreement as they read certain passages, such as "Foreigners can live a lifetime in Japan and not fully understand how the Japanese system works the way it does" and why Japanese often express amazement at foreigners who can utter the simplest Japanese phrase. Japan: A Guide to Traditions, Customs and Etiquette is really an exploration of the Japanese psyche.
If nothing else, you'll be amazing at how different Japan seems from the West.
Beginning Japanese Kanji: Language Practice Pad
Those seeking an introduction to kanji, or just a way to brush up on them, should turn to William Matsuzaki's work. The pad is an excellent tool for busy people: The 334 kanji it presents lends itself to a simple, one kanji-a-day memorization for those aiming to study at a relaxed pace. Furthermore, each page contains terms utilizing the featured kanji and tips on how to write its strokes.
The kanji appearing in the pad is really nothing out of the ordinary, as you'll see them in many (if not most) materials geared toward relatively novice Japanese learners. Adding to the book's appeal, the inclusion of spaces to write the kanji (as well as sample sentences featuring the characters) is most useful for those looking to bolster their knowledge of the language.