Leah Zoller (CIR Ishikawa-ken, Anamizu, 2009-11) is the editor of The Ishikawa JET Kitchen: Cooking in Japan Without a Fight. She works in international student exchange; writes I'll Make It Myself!, a blog about food culture in Japan and the US; curates The Rice Cooker Chronicles, a series of essays by JETs and JET alumni on the theme of cooking/eating and being alone in Japan; and admins The JET Alumni Culinary Group on LinkedIn.
I love unagi, but with the endangerment of the glass eel population (as well as the rising cost), it might be best to cool it with the eel. Although I've been following the eel news for several months, I hadn't considered alternatives, but I saw this recipe for "Mock Eel" in the latest issue of Saveur and was intrigued.
Thanks to Emily Orr, Professional Development Chair of JETAADC, for sharing this listing. Posted by Mia Nakaji Monnier (Prospective JET, 2015-2016), freelance writer and Online Editor of The Rafu Shimpo, a Japanese American daily newspaper based in Los Angeles. Click here to join the JETwit Jobs Google Group and receive job listings even sooner by email.

---
Position: Vice President
Posted by: Maureen and Mike Mansfield Foundation
Location: Washington, DC

The Maureen and Mike Mansfield Foundation, a congressionally-created non-profit organization that promotes understanding and cooperation between the United States and Asia, is seeking to fill the position of Vice President in its Washington, D.C. office.
Thanks to Emily Orr, Professional Development Chair of JETAADC, for sharing this listing. Posted by Mia Nakaji Monnier (Prospective JET, 2015-2016), freelance writer and Online Editor of The Rafu Shimpo, a Japanese American daily newspaper based in Los Angeles. Click here to join the JETwit Jobs Google Group and receive job listings even sooner by email.

---
Position: Administrative Assistant or Sr. Administrative Assistant, Legal and Compliance Department
Posted by: Sojitz Corporation of America
Location: NY

This position is responsible for (i) coordinating the Master Data Management Group, which invlolves data entry into SAP for new customers, vendors, products, materials and employees, and (ii) providing administrative and general support to the Legal & Compliance Department by processing ledger entries, reconciling invoices, preparing internal reports and general office services.
View the full listing here: http://sojitzamericas.com/wp-content/uploads/2013/09/Sr.-Administrative-Assistant-Jan-8-20151.pdf
Posted by Mia Nakaji Monnier (Prospective JET, 2015-2016), freelance writer and Online Editor of The Rafu Shimpo, a Japanese American daily newspaper based in Los Angeles. Click here to join the JETwit Jobs Google Group and receive job listings even sooner by email.

---
Position: Local Coordinator, Greater Hartford Region
Posted by: InterExchange Au Pair USA
Location: Farmington, CT
Type: Part-Time

InterExchange Au Pair USA is looking for a professional and dynamic self-starter to oversee its Greater Hartford Region au pair group. The main areas of coverage include Avon, Farmington, Glastonbury, Simsbury, Wethersfield, and West Hartford. While upholding Department of State guidelines, this individual will help promote a cultural exchange program that provides a unique solution for families seeking affordable and flexible childcare. This is a rewarding opportunity to work with a group of lively international au pairs and American host families. The right candidate will work from home, part-time (approx 5-10 hours per week), with the opportunity for growth.
View the full listing on Idealist here: http://www.idealist.org/view/job/333tKxH9XJBfP
Listing via post from Rhea Young on the Great Lakes JETAA Facebook group. Posted by Mia Nakaji Monnier (Prospective JET, 2015-2016), freelance writer and Online Editor of The Rafu Shimpo, a Japanese American daily newspaper based in Los Angeles. Click here to join the JETwit Jobs Google Group and receive job listings even sooner by email.

---
Position: Lead & Assistant Teachers
Posted by: Schoolhouse Montessori Academy
Location: Farmington Hills, MI
Schoolhouse Montessori Academy is looking for Lead and Assistant Teachers for a new language immersion program at our Farmington Hills location. Qualified candidates must speak, read, write and communicate fluently in Japanese and English. Currently holding or pursuing a Montessori certification is a plus.
To learn more about available positions visit the full listing: http://www.schoolhousemontessori.com/component/content/article/2-standard/186-japaneseteacher, call (248) 487-3022 ext. 113, or forward your resume to hr@schoolhousecorporate.com.
By Rashaad Jorden (Yamagata-ken, 2008-10) for JQ magazine. A former head of the JETAA Philadelphia Sub-Chapter, Rashaad is a graduate of Leeds Beckett University with a master's degree in responsible tourism management. For more on his life abroad and enthusiasm for taiko drumming, visit his blog at www.gettingpounded.wordpress.com.
You may remember being treated to "What I did during my summer vacation" tales in elementary school. Well, Christine Mari Inzer spent a memorable summer vacation visiting family in Japan and she documents those travels in a largely visual journey titled Halfway Home: Drawing My Way Through Japan.
Halfway Home—so-titled because Inzer, the daughter of a Japanese mother and American father, describes herself as being half at home in the United States and half at home in Japan—summarizes her travels through a collection of photos, illustrations (all self-drawn), and anecdotes. Geared toward young adults (the author is currently a high school senior in Connecticut), Inzer details the ups and downs of travel while humorously detailing some moments of aggravation, such as her frustration with the shyness of Japanese boys.
For young people interested in eventually visiting Japan, Halfway Home provides an introduction to several of the country's landmarks (the Daibustu in Nara, Kinkaku-ji, in Kyoto, etc.), cultural aspects, and quirks (such as the ubiquity of vending machines). Through reading her travelogue, Inzer comes across as a writer who would make an excellent travel blogger, as she gives prospective visitors to Japan fascinating tidbits about the country's culture and attractions.
While the journal might have been enhanced a bit with the inclusion of a couple of other aspects of Japanese culture (if Inzer spent a summer in Japan, you would think she surely had to have experienced a hanabi taikai), you don't have to be a teen to enjoy Halfway Home. Reading about her journey through Japan will surely evoke natsukashii moments for anyone who has spent a lot of time in the country.
Visit Christine's homepage at http://christinemari.com. For more JQ magazine book reviews, click here.
Posted by Michelle Lynn Dinh (Shimane-ken, Chibu-mura, 2010–13), editor and writer for RocketNews24. The following article was written by KK Miller, a writer and translator for RocketNews24, a Japan-based site dedicated to bringing fun and quirky news from Asia to English speaking audiences.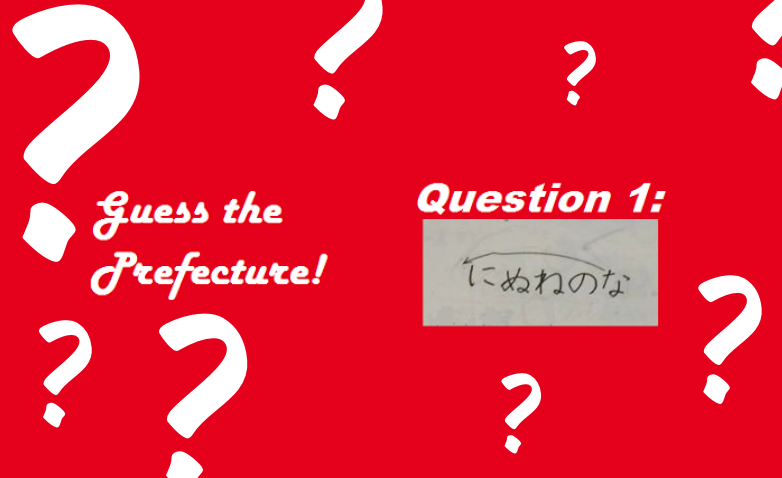 Pretty much everyone enjoys being able to help their younger siblings or kids with their elementary school homework. It's a little piece of joy to pass on what you've learned and prove how cool of a mom/dad or big brother/sister you are. You impart some simple knowledge and see the little light bulb turn on in their head as they begin to understand. Then you can sit back and watch with confidence as they interact with the world around them.
But what do you do when the homework is a question that even you can't answer? This brainteaser had everyone in one Japanese family stumped for over an hour, so they turned to Twitter for help. And then much of the Internet was stumped too. Take a look at these riddles and see how many you can get playing: What Prefecture is This?
Some brain teasers never make you feel good, and you just need to get the answer however you can. That's probably why one girl recently tweeted her sister's elementary school homework. But we kind of agree with her: how is this elementary school homework?!?
Are you up for the challenge? Let's try it ourselves!

Highlight to reveal answer: Nagasaki (長崎)
Yes, that row of hiragana characters is supposed be a hint at the name of a Japanese prefecture. Any ideas?
Just as there is an order for the alphabet, there is an order for the Japanese syllabary. All characters are placed in rows by their vowels sounds in the order: [a], [i], [u], [e], [o]. In the picture above, however, the hiragana characters begin from "i", reading: ni (に),nu (ぬ), ne (ね), no (の), with na (な) all the way at the end. To any native Japanese person, this should seem seriously strange since, as the little arrow tells us, na should be at the front! Or, in Japanese: "Na ga saki ni." Clever!

Didn't get this first one correct? Check out the rest of the quiz at RocketNews24!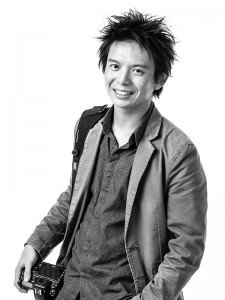 Striking out on your own, especially in pursuing a long-held dream, is always going to be a terrifying and highly stressful experience. Julius Pang (Fukuoka-ken, 2004-2007, ALT) made that journey this year when he launched his own company (Incredible Photo Tours), a travel company focused on (the taking of, and teaching of) photography. He is a multi-award winning photographer and world traveller, either shooting in exotic locales or being backstage at a conference made up of international heads of state. Obviously he's been somewhat busy after JET, so I (Eden Law, Fukushima-ken, 2010-2011 ALT) had a chat with Julius about how he got to where he is.
Congratulations on your new company – how did the idea for this come about?
Thanks Eden! The idea for my company has come about because I wanted to combine 3 things I've really enjoyed doing in my work life: photography, travel, and teaching photography. I've been aware of photo tours being run by various photographers and companies for several years and even considered doing one myself several years ago. I think in the back of my head I always wanted to lead photo tours every time I visited a new country or region over the past 12 years.
In Nov 2013 I visited India and I encountered at least 2 photo workshops being run at the Pushkar Camel Fair, and I asked myself why wasn't I doing that? From there, I decided I wanted to make my idea work. I had the photography skills and travel experience, I just needed the business skills to put everything together.
From Mar-Jun 2014, I undertook a major scouting trip to Japan and also visited Vietnam. During this trip I revisited many places in Japan I had been to and new ones in order to devise tour itineraries. I went to Vietnam to complete my coverage of the major SE Asian countries and also do some location scouting. Interestingly enough, when I was in Japan I encountered a Chinese photo tour group at Kawaguchiko!
When I returned to Perth in June 2014 after my scouting trip, I began planning my photo tour company. I'm so pleased it's now up and running!
Starting up a new company must have been a complicated process – what sort of hurdles did you encounter?
The main hurdle would have been my getting over my own self-doubt and ignoring the opinion of various naysayers. It's difficult enough making a living from photography particularly if you don't do wedding photography (as in my case), let alone moving into a specialised area like travel photography and also moving into the tourism industry at the same time. When you then have people who chime in with their opinion about how your idea isn't going to work or questioning if the business is realistic, this really chips away at your confidence. I've learnt it's so much better to listen to very successful business people and entrepreneurs who can look at your idea objectively and provide critical feedback based on their own experiences. These kind of people also have a great energy you can feed off and be inspired by.
I was fortunate enough to come across a government programme called the New Enterprise Initiative Scheme (NEIS) which provides business training and financial support for people build new businesses. The NEIS provider I am with have been instrumental in helping me learn new business skills, implementing a solid business plan, addressing OHS and legal issues, mentoring, and most of all, develop my self-belief and confidence as they've helped many small businesses get off the ground and sustain themselves. They encouraged my idea but tempered it with a good dose of the realities of doing business.
I strongly believed in my idea and the feasibility of it but I felt that I needed to establish myself as a travel photographer first; I wanted to know where my work stood at a professional level. I began entering various prominent photography competitions from 2013 but it's only been the past year when I won several awards that I knew I had the photography credentials. The problem was then learning new business skills – being on the NEIS programme has enabled me to learn those key business skills and bring my idea to life with Incredible Photo Tours.
So the process has been very involved but extremely rewarding at the same time.
How did you JET experience help or influence you when you went about setting up your company?
I decided to visit Japan in 2003 from late January to late February to take a long-desired first solo travel experience as an adult (this was my substitute for a gap year break), and also to visit two friends who were on the JET Programme and in rural placements.
I wanted to see typical touristy Japan as well as the unseen Japan out in the sticks. I also chose to visit during winter as I wanted to see snow for the first time (I ended up being obsessed with it – visiting the Sapporo Snow Festival and learning snowboarding from a random group of friendly Japanese uni students!), and because the timing worked with my uni summer break.
When I got back from that trip, I had to complete my final year of Design studies, but I applied for the JET Programme straight away when the applications came out that year. Then it was a long wait until I found out I got into the interview round and thankfully enough I did well and got onto the JET Programme.
I promote Japan as my company's main international photo tour destination so while I hadn't thought of the idea for my photo tour company until after I left the JET Programme, my JET experience is now proving really important to distinguish myself from other companies. For example, the JET Programme has provided me with extensive local knowledge, cultural understanding, Japanese language skills, local friends and contacts.
In addition, my involvement with JETAA ever since returning from Japan has continued to strengthen my expertise and connection with Japan. The JETAA community is amazing and I'm really lucky to be able to have met and become friends with so many great people through JETAAWA and the other Oceania chapters.
So you were finishing up on university before JET, much like a lot of people. Was it difficult to get back into the workforce after JET?
In my case it wasn't too bad. It took me 4 months to get back into full-time work once I got back. I looked on Seek and applied to several companies for a job as a web designer. The only company that asked me to come in for an interview was the Royal Automobile Club of WA (RAC WA).
During the interview I was asked about my work experience. I was honest in saying I didn't have much of a portfolio of web and graphic design work given I had just spent three years teaching. The main portfolio piece I had was the Fukuoka JET website. While I was on JET I volunteered my time to work with the Fukuoka JET chapter committee and was their webmaster. I redesigned the Fukuoka JET website and stayed in the role for 2 years until I left JET. I was able to discuss this bit of work, my website management experience, and experience in using a Content Management System (CMS) in my job interview.
So the job interview went reasonably smoothly but I was still surprised when they called me back to formally offer me the job. When that happened I was really thankful that I had gotten myself more involved in work and activities outside of teaching while on JET. That one website for Fukuoka JET was critical in me getting that first job after JET. I also think that the soft skills I gained working as a teacher really helped in terms of my presentation and expression of ideas, not only in the interview, but with my job too.
I subsequently stayed in that job for 3 years, becoming a Senior Web Designer, then embarked on a change of career to become a professional photographer. I still did some further work with RAC on a contract basis and feel very fortunate to have worked with them.
Hope for everyone! Any other advice?
What can be drawn from my experience is that it's important for JETs to keep busy outside of their teaching work life and consider the bigger picture of life after JET while they are still on JET. You have plenty of time while on JET to develop your other skills or knowledge outside of teaching, and this is really important to compensate for the lack of real world work experience (unless you are becoming a teacher) once you get back home. Being on the JET Programme helps you to develop key soft skills which any employer values, while the ability to understand and work within a Japanese working environment means you can handle office politics in a Western environment.
In short, the more you put in, the more you get out of the JET Programme.
Julius Pang is all over the internet. You can check out his company Incredible Photo Tours. Anyone can sign up for a spot with Incredible Photo tours even if they don't live in Australia, which not only runs international trips but also locally in Western Australia.
By Vlad Baranenko (Saitama-ken, 2000-02) for JQ magazine. Vlad is an avid photographer.
Sephiroth, meet Mr. Roth.
On Jan. 31, the New Jersey Performing Arts Center will hold a double performance marathon of Distant Worlds: Music from Final Fantasy, an official concert program of the beloved video game series, also coming to Boston (April 24) and St. Louis (May 15). Featuring special guest series composer Nobuo Uematsu and featured soloists RIKKI and Susan Calloway, the show will feature game clips playing to the performance of a symphony orchestra, choir and renowned vocal talent, all under the direction of Grammy Award-winning conductor (and Mannheim Steamroller member) Arnie Roth.
Roth's resume includes a long list of music direction for television, film, and video games. A veteran collaborator on pop, classical, R&B, rock and musical theater, Roth has also worked with some of the world's greatest ensembles like the Tokyo Philharmonic and with legendary video game composers including Uematsu, Yoko Shimomura (Kingdom Hearts), Akira Yamaoka (Silent Hill), Yuzo Koshiro (Streets of Rage), and Koji Kondo (Super Mario Bros.).
In this JQ exclusive, Roth shares the experience of bringing together 27 years (and counting) of Final Fantasy to the concert stage, working with Uematsu and others in the Japanese game industry, and his all-time favorite Japanese food.
How did you get involved with the Final Fantasy franchise?
In 2004, as music director of the Chicagoland Pops Orchestra, I was researching various possibilities for new and exciting programming for our concerts. A colleague mentioned that concerts of video game music had been taking place in Japan on a very regular basis for many years, since 1999 or maybe even earlier. After checking into Final Fantasy concerts, we decided to try a concert in Chicago in February 2005. That concert was titled Dear Friends: Music from Final Fantasy, and our concert sold out completely. That was my first time meeting Nobuo Uematsu and conducting his music, and we immediately connected. Immediately after that concert, I was engaged to conduct several more of the Dear Friends concerts in North America, and then my relationship with [Final Fantasy publisher] Square Enix (SQEX) and Uematsu grew to be a very important factor, with concerts in Japan for SQEX, and ultimately the development of the Distant Worlds project.
Did you have any exposure to the Final Fantasy games before directing and conducting the Tokyo Philharmonic in 2006?
Yes. See above for my earlier involvement with the FF franchise and SQEX and Uematsu. Another little-known fact was that I worked on the original release of the Halo video game music score, both as a violinist and arranger.
What do you think about Final Fantasy and the musical choices for the games?
The music is stunning! Final Fantasy is a role-playing game, and the combination of this type of game, along with having individual themes or leitmotifs for every character, battle, quest, relationship, and environment, has made the music of this franchise extremely beloved for the players.
Benjamin Stock (Hyogo-ken 2005-2007) is International Development Manager at Access Corporation, a Hyogo-based study abroad agency. He and his wife, Rebecca Stock (Hyogo-ken 2011-2013), run Fresh Stock, a Japanese stationery web shop, from their home in Kobe.
After living in Japan for over six years, I'm excited to announce a long-time desire of mine has finally become a reality: my wife and I recently launched a web shop. Our business is called Fresh Stock, and we opened with a small selection of modern, made-in-Japan stationery products. Stationery is our starting point, but we are planning to eventually carry all sorts of modern, made-in-Japan items. Please read on to learn about the behind the scenes process of launching a side business in Japan.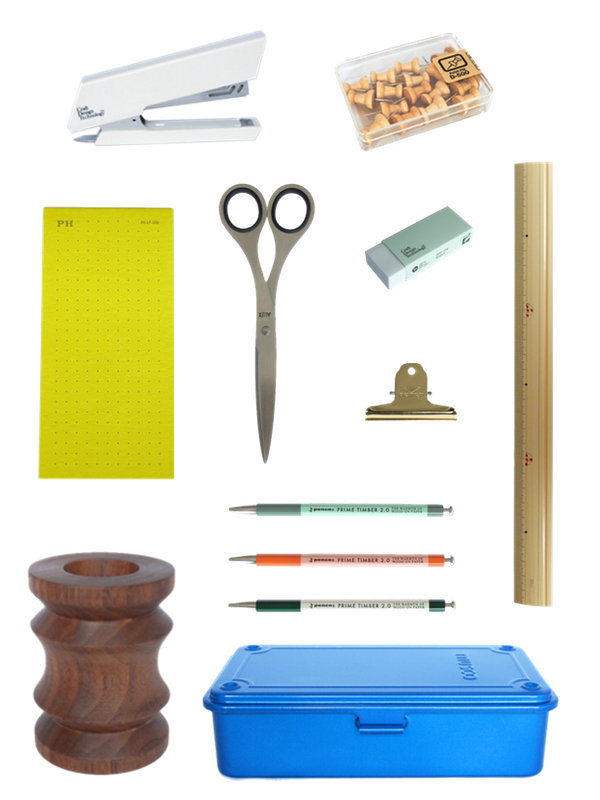 The first thing we had to do was make sure our business would be legal. I learned that my 'Specialist In Humanities/International Services' visa does not technically allow one to run a side business without receiving the very long-winded 'Permission to Engage in Activity other than that Permitted under the Status of Residence Previously Granted.' My wife has a dependent visa and had already received this permission, so we decided the business would be hers on paper. As a dependent, she can receive a fixed amount of monthly income without needing to pay income taxes, so her income from the shop should be tax free until things really take off. Selling products to overseas customers also negates the need to charge consumption tax. If the business does start generating significant income, the next step would be to consider registering it as a sole proprietorship (個人事業) at our local tax office. We sought many opinions, including contacting JETRO, the Japan External Trade Organization, and the consensus was to just try things out for a while before going through the trouble of registering. he main benefit is being able to write off business expenses, which will not benefit us until the shop's sales exceeds my wife's income tax exemption.
Contacting Japanese stationery companies was quite an adventure. The emails that I sent (written in Japanese) were mostly ignored, but I generally received good service after following up on the phone. All the large companies I contacted said selling their products to overseas customers would come in conflict with their overseas subsidiaries. I tried to explain how I was only interested in their Japan-limited products, but unsurprising, the lowly customer service reps I spoke to didn't have the power to change company policy.
The older, smaller companies were happy to sell product to us with few stipulations. The medium-sized companies were willing to work with us, bu
t some had a vetting process. A few wanted to see our website (I scrambled to create some mockups since it wasn't ready at the time), and a couple that were in Kansai wanted to meet in person before we could do business. In the end, there were some disappointments, but we got enough of the brands we had wanted to come up with our starting product lineup.
We chose to use the popular website platform Weebly to create our shop. It offered most of the features we needed for the cheapest price. We're also dabbling on the Amazon Sellers Market, but that's mostly to get more exposure for our brand. There are other obvious options like eBay and Etsy, which we may pursue in the future.
No matter how you choose to sell, having decent product photographs is a must. Many of our brands, the ones with good photography, prohibit their retailers from using their photos. Knowing that I would have to photograph a substantial portion of our products, I just decided to do all of them for the sake of continuity. Taking suitable pictures required a halfway decent camera, a cheap, pop-up photo box, and some basic photo-editing skills. Overall, I'm happy with the results of my photos, but it took three to four times longer than I expected. If you put in enough time you could surprise yourself, but you might also do just as well to outsource this work.
Getting a web shop off the ground can actually be done fairly cheaply but will definitely be a huge investment in time. We already have a long list of stationery products we want to add and a lot of ideas about non-stationery products and where things will go next. For now, we need to get the word out, and we have mostly been working on getting some Facebook followers. I hope you check out our site and check back from time to time to see our blog, where I plan to write stories about life in Japan in addition to shop news.
WIT Life is a periodic series written by professional Writer/Interpreter/Translator Stacy Smith (Kumamoto-ken CIR, 2000-03). She starts her day by watching Fujisankei's newscast in Japanese, and here she shares some of the interesting tidbits and trends along with her own observations.
Happy New Year!  The greeting in the title is an abbreviation of 「明けましておめでとうございます!今年もよろしくお願いします。」 ("Akemashite omedetou gozaimasu!  Kotoshi mo yoroshiku onegai shimasu.").  We all know how much the Japanese love their abbreviations!  I hope everyone had a fun and relaxing 年末年始 (nenmatsu nenshi, or year-end and new year), and are ready and refreshed for 2015.  We are now in the year of the sheep, so for all of you with this animal sign this is your year.
The Abe administration is also hoping it is the year for women, coming off of his disastrous efforts in this arena last year with the resigning of two female ministers and general skepticism in regard to his Womenomics agenda.  There was an interesting Read More
By JQ magazine editor Justin Tedaldi (CIR Kobe-shi, 2001-02) for Examiner.com. Visit his Japanese culture page here for related stories.
Start 2015 off right by heading down to your local concert hall, consulate, or arts center for some fantastic new year's fare. Whether you enjoy kendo, classic film, or orchestral performances from the greatest video games of all time, treat yourself and catch a break from the cold.
This month's highlights include:
Tuesday, Jan. 6
$9.99 print/$6.99 digital
Dragon Ball creator Akira Toriyama is back with this quirky new interstellar comedy, collected in English for the first time! Retired scientist Omori lives alone on a deserted island while continuing his research into time travel. His quiet life is interrupted when galactic patrolman Jaco crash lands and decides to move in with him. This agent from space claims to be elite, but sometimes it can be a little hard to believe. Can Jaco get along with the old man long enough to save the earth from a dangerous threat?
Jan. 9-10, 7:30 p.m.
16th Contemporary Dance Showcase: Japan + East Asia
Japan Society, 333 East 47th Street
$28/$25 Japan Society members
This bi-annual favorite, hailed by the the New York Times as "a hot ticket," returns with a standout line-up of groundbreaking artists from the other side of the globe. This year's showcase includes from Japan: Nobuyuki Hanabusa's group enra performing Newton, an out-of-this-world amalgamation of motion graphics and choreography; Mikiko Kawamura's street style solo Alphard set to a bold soundscape with J-pop and classical music; and Kaori Seki's quartet Marmont, in which bodies morph into nebulous creature-like positions. From Taiwan: I-Fen Tung's fresh duo How to Say grapples with communication through words and dance and Shang-Chi Sun's Traverse, in which graceful martial arts-like movements oscillate between combat speed and tranquility. The Friday, Jan. 9 performance is followed by a MetLife Meet-the-Artists Reception.
Jan. 13-Feb. 12
Views of Kendo: Photographs from Japan
Consulate General of Japan in New York, 299 Park Avenue, 18F
Free
A series of photographs taken on a recent trip to Japan for research by filmmaker Amy Guggenheim, who is currently working on When Night Turns to Day, a fictional story about kendo, the art of the Japanese sword, slated for production late 2015. Although competitive, the purpose of Kendo isn't winning or losing, but bu, a state of (enlightened) mind. In a dramatic relationship, two people face each other sword to sword, up close and personal, both seemingly immovable. Through these photos—shot in November at the All Nippon Kendo Tournament in Tokyo—witness the exhilarating encounter of first-rate players that captures the spirit in motion as the match unfolds. A special benefit party for the making of the film will be held at the Kitano Hotel on Tuesday, Jan. 13 at 7:00 p.m. Click here for details.
For the complete story, click here.
By Sheila Burt (Toyama-ken, 2010-2012) for JQ magazine. Sheila is a grant proposal writer at the Center for Bionic Medicine at the Rehabilitation Institute of Chicago. Read more of her reporting and writing at her blog.
Robin Hilton (Aichi-ken, 1996-99) is a radio producer and co-host of NPR's music program All Songs Considered. In this JQ exclusive, Hilton shares his experiences on the JET Program in the late 1990s and his radio documentary Big in Japan, a comical and poignant reflection on his daily life as an English teacher in Japan.
Growing up in the small town of Abilene in central Kansas, Hilton never imagined living or working in Japan. But around the same time he graduated from the University of Kansas in 1992, Abilene initiated a sister city and exchange program with Minori, Japan (now Omitama) in Ibaraki-ken. At the encouragement of the program's director, Hilton applied for a job teaching English more than 6,000 miles away from his hometown, as he was excited to begin a new endeavor outside of his comfort zone and experience a different culture. Yet Hilton would still have to wait a few years before his new adventure in Japan could begin.
"I didn't get [the position]," Hilton recalls, "but it planted the seed in me, so a few years later I decided to try for the JET Program. I didn't grow up with a deep fascination with or love of the country. But it ended up being one of the greatest things I've ever done with my life, and I certainly have that deep love for Japan now."
Nathaniel Simmons (Nara-ken, 2007-2009) is currently an Assistant Professor of Communication at La Salle University in Philadelphia, PA USA.  He teaches a variety of intercultural, interpersonal, and health communication courses.  He has researched and published several scholarly articles regarding privacy management between foreign English teachers and Japanese co-workers in Japan.  
I admit it.
I was "one of those" JETs who lucked out and ended up as an ALT knowing next to nothing about Japan.
No language skills.  Very little cultural knowledge.
Yes, I did my homework once I knew I was going to Japan, but even that was "too little, too late."  The cultural books I read a month prior to departure ended up lying to me, as once I arrived everything I read was thrown out the window.  Nothing quite captured or described the nuanced life I was about to live in rural Nara-ken.
So how did someone like me survive for two years in rural Japan?  I hurriedly found Read More
By Julio Perez Jr. (Kyoto-shi, 2011-13) for JQ magazine. A bibliophile, writer, translator, and graduate from Columbia University, Julio is currently working at Ishikawa Prefecture's New York office while seeking opportunities with publications in New York. Follow his enthusiasm for Japan, literature, and comic books on his blog and Twitter @brittlejules.
Showa 1944-1953: A History of Japan is the third volume in a four-part manga history of the Showa period by eminent manga artist Shigeru Mizuki. (If you're new to this series, check out JQ's reviews of the first and second volumes here.)
Since I have already sung the praises of Mizuki's excellent blending of realistic and comical art and storytelling as well as the top-notch translation by JET alum (and JQ interviewee) Zack Davisson (Nara-ken, 2001-04; Osaka-shi, 2004-06), I have decided to focus this review more on unpacking some of the contents of volume three and providing you with additional resources to look into if you wish to expand your knowledge about any of the topics that appear in the manga, including several wartime tragedies and the postwar occupation of Japan by the Allied Forces.
This volume focuses primarily on the grim latter years of World War II in the Pacific Theater. Despite the fact that Japan's resources are running far past thin, the government and military persisted in continuing the conflict. This manga puts the spotlight on the plight of soldiers who have become the least important resource to the Japanese government, "Human life is the least valuable resource in the Japanese Army," Mizuki writes. "Any suggestion that soldiers' lives have meaning is tantamount to cowardice and treason. Soldiers are tools to be used. And the command's greatest fear is that soldiers will flee from the enemy—or worse, surrender. They need them more afraid of dishonor than death."