By JQ magazine editor Justin Tedaldi (CIR Kobe-shi, 2001-02). Justin has written about Japanese arts and entertainment for JETAA since 2005. For more of his articles, click here.
With Thanksgiving (and the hopes of sensible eating) now just a memory, we turn to colder weather, falling snow, and the new year to come. Fortunately for Japanese culture fans, December is just as busy as the holiday season itself. Whether you're hosting guests from out of town or looking to squeeze in an event or two in between parties, we've got you covered.
This month's highlights include:
Opens Wednesday, Nov. 29
Various locations
Various prices
The undisputed King of the Monsters returns in the first Japanese Godzilla film since 2016! Written and directed by award-winning director Takashi Yamazaki and produced by Toho Studios, the film features an all-star cast lead by Ryunosuke Kamiki, Minami Hamabe, Yuki Yamada, Munetaka Aoki, Hidetaka Yoshioka, Sakura Ando and Kuranosuke Sasaki. Set in a devastated post-war Japan, it follows the country recovering from the scars of the past as the new threat of Godzilla appears. What happens when Godzilla comes to Japan completely disarmed and defenseless? Presented in Japanese with English subtitles.
Opens Thursday, Dec. 7
Various locations
Various prices
The first feature in a decade from Hayao Miyazaki is a ravishing, endlessly inventive fantasy that is destined to be ranked with the legendary animator's finest, boldest works. While the Second World War rages, the teenage Mahito, haunted by his mother's tragic death, is relocated from Tokyo to the serene rural home of his new stepmother Natsuko, a woman who bears a striking resemblance to the boy's mother. As he tries to adjust, this strange new world grows even stranger following the appearance of a persistent gray heron, who perplexes and bedevils Mahito, dubbing him the "long-awaited one." Indeed, an extraordinary and grand fate is in store for our young hero, who must journey to a subterranean alternate reality in the hopes of saving Natsuko—and perhaps himself. Uniting the countryside surreality of My Neighbor Totoro with the Alice in Wonderland–like dream logic of Spirited Away and the personal historical backdrop of The Wind Rises, yet fabricating something ingeniously original, The Boy and the Heron is a deeply felt work of eccentric beauty brimming with inspired images that lodge in the mind, from the adorable to the grotesque. Moving from earthbound serenity to a universe of boundless imagination, Miyazaki's long-anticipated film seeks, once and for all, a world without malice. Presented in Japanese with English subtitles and English-language versions. Check local listings.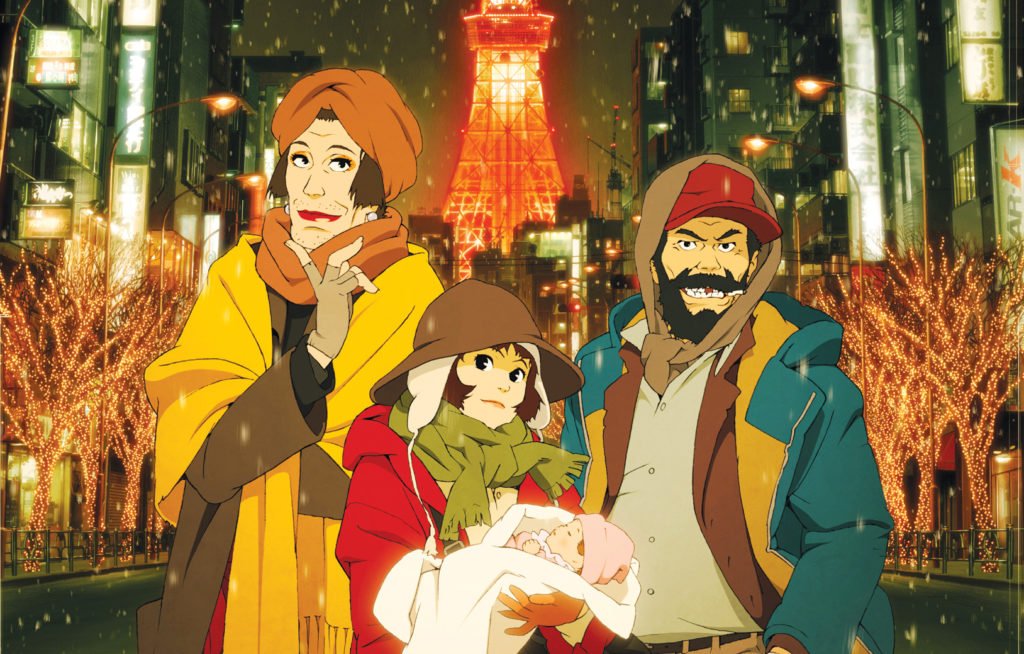 Dec. 11-13
Various Locations
$18-$20
Anime Expo Cinema Nights invites you to celebrate Tokyo Godfathers, the acclaimed holiday classic from master director Satoshi Kon (Paprika, Perfect Blue), as it returns to theaters to celebrate its 20th anniversary with a 4K restoration under the supervision of the original art director and producers. On Christmas Eve, three homeless companions stumble upon a baby girl in a garbage heap. They name her Kiyoko, and vow to care for her as they track down her family. Haunted by memories of their own broken pasts and pursued by a cast of shadowy characters from Tokyo's nightlife, Hana, Gin and Miyuki overcome their differences and learn to trust one another as a new, makeshift family. With the New Year fast approaching, the mystery behind baby Kiyoko deepens, and these unlikely heroes discover the surprising—and sometimes miraculous—connections that have brought them all together. Co-written by Keiko Nobumoto (Cowboy Bebop) and featuring a whimsical score by Keiichi Suzuki, Tokyo Godfathers is a masterpiece by turns heartfelt, hilarious and highly original, a tale of hope and redemption in the face of seemingly insurmountable odds.
Friday, Dec. 15, 7:30 p.m.
Sony Hall, 235 West 46th Street
$60-$125
The 8-Bit Big Band is a Grammy Award-winning contemporary symphonic jazz orchestra created to celebrate and reimagine video game music's most beloved hits rearranged in exciting and creative new ways to push the envelope of how we experience the music from these legendary soundtracks as a standalone body of musical work! Formed in 2017 with the release of their debut album Press Start, they draw their music from some of the most beloved video game titles of all time, dedicating themselves to bringing large ensemble arranging into the presence of the internet and gaming era while giving the music from these games the same professional treatment in arranging, performance, and production that has gone hand in hand with the large symphonic studio jazz orchestras of the past.
For more JQ articles, click here.
Oct
27

Article/Journalism, Events, Film, JQ Magazine, Music

Comments Off

on JQ Magazine: Nippon in New York — 'Noh-opera,' Cowboy Bebop Concert, Anime NYC
By JQ magazine editor Justin Tedaldi (CIR Kobe-shi, 2001-02). Justin has written about Japanese arts and entertainment for JETAA since 2005. For more of his articles, click here.
The Japan-centric events of the month ahead promise to be as rich and full as autumn itself—brisk and colorful, with a dash of unpredictability.
This month's highlights include:
Thursday, Nov. 1
Various locations
$16-$20
Get ready to crumble! The king of all monsters is back and bigger than ever! The action heats up when a UFO reveals itself as a massive alien monster with awesome destructive powers. The alien monster heads straight for the behemoth Godzilla, who's just crushed the entire city for the battle of the millennium. But Godzilla's furious heat beam may not be enough to destroy the death-dealing alien, and the future of humankind is in jeopardy. Now, it's a bang-up, three-way, no-holds-barred brawl as Godzilla, the alien monster and the courageous citizens of Japan fight an unprecedented battle for survival in this earth-shattering sci-fi action adventure that will blow you away.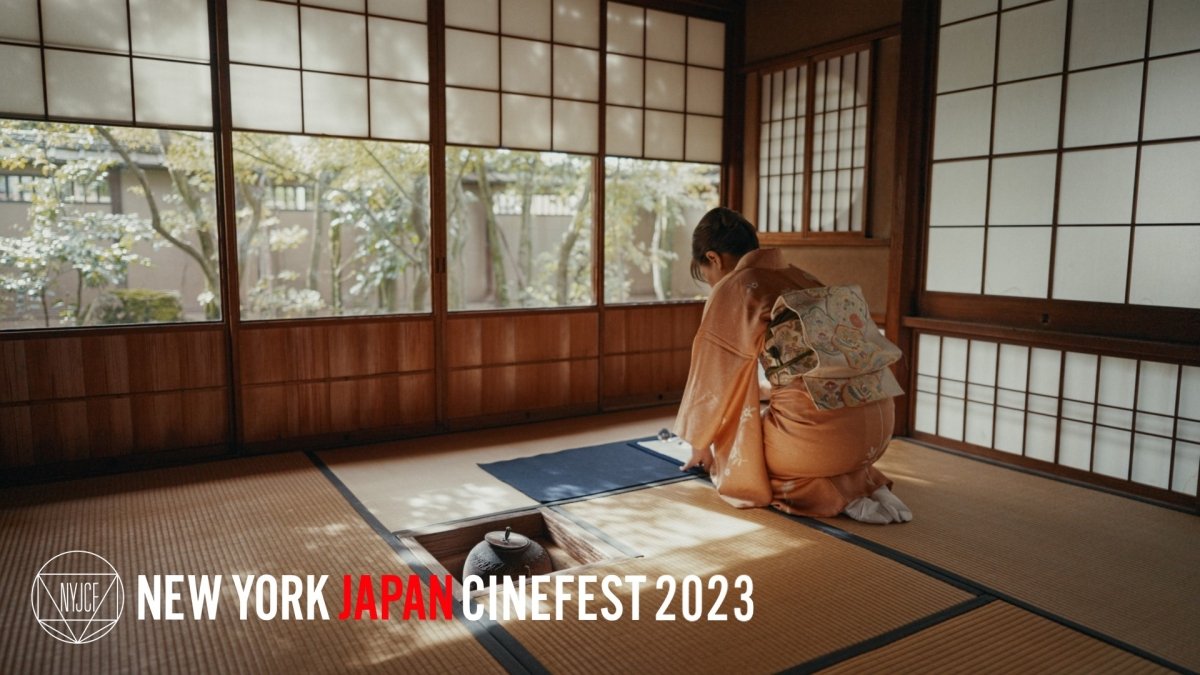 Nov. 3-4
Asia Society, 725 Park Avenue
$8 Members, $15 Non-Members (per day)
Join Asia Society to celebrate Japanese independent filmmaking at New York Japan CineFest 2023. Now in its twelfth year, this film festival is back in person for the first time since 2019 with a screening of eighteen provocative short films over two days. The films comprise a diverse and exciting array of genres and styles from around the world— including fiction, documentary, and anime—that portray historical and contemporary Japanese culture and society.
On Friday, November 3, at 6:30 p.m., the two-day festival opens with a ninety-minute screening of short films, followed by a reception.
On Saturday, November 4, more short films follow at 1 p.m. and 3:30 p.m., with a beautiful calligraphy performance by acclaimed artist Chifumi Niimi at 3 p.m. Asia Society is proud to co-host the world premiere of Chifumi's first short documentary film, Shu Ha Ri on New York Japan CineFest Day Two.
Nov, 8-9, various times
Various locations
$16-20
It's 2012, and ten years have passed since the adventure in the Digital World. Daisuke Motomiya is now twenty, and he and the rest of the DigiDestined seem to be changing bit by bit in terms of appearance and lifestyle. Then one day, a giant Digitama suddenly appears in the sky over Tokyo Tower. Daisuke and the others encounter a mysterious young man named Lui Ohwada, who informs them that he's the first ever DigiDestined in the world…
The feature will include an introduction from the director, Tomohisa Taguchi. PLUS, as an incredibly special bonus, the first 50 guests to arrive at each night's screening will receive a complimentary Digimon Card Game Tamer Party Pack -THE BEGINNING-  ver. 2.0, which includes 3 out of 14 possible cards from the new Digimon Card Game deck commemorating the film. Lucky recipients will be among the first fans in the U.S. to own these new "Digimon Adventure 02 The Beginning" themed cards before they are released to the general public in December. The Nov. 8 screening is dubbed in English, with the Nov. 9 screening subtitled in Japanese.
Read More