Mar
19

Audio, Career, Notable JET Alums

Comments Off

on Krewe of Japan Podcast E07 – Teaching English in Japan: Part 1 ft. John Loynes & Bradley Trenery
This week on the Krewe of Japan Podcast…
In the first of many episodes focusing on English teaching in Japan, Doug & Jenn take a look at various types of teaching opportunities, both JET and non-JET avenues. This conversation transitions into an interview with two English professionals based out of Fukushima Prefecture: John Loynes (British former-JET-turned-eikaiwa-entrepreneur) & Bradley Trenery (Australian private school English instructor). John & Bradley share their unique journeys to Japan and offer some interesting insights into working in their respective educational environments, along with some hilarious tales that will permanently etch the Japanese word for "population" in your memory bank.
The Krewe of Japan Podcast is a weekly episodic podcast sponsored by the Japan Society of New Orleans. Check them out every Friday afternoon around noon CST on Apple, Google, Spotify, Amazon, and Stitcher. Want to share your experiences with the Krewe? Or perhaps you have ideas for episodes, feedback, comments, or questions? Let the Krewe know by e-mail at kreweofjapanpodcast@gmail.com or on social media (Twitter: @kreweofjapan, Instagram: @kreweofjapanpodcast, & the Krewe of Japan Youtube Channel). Until next time, enjoy!
Posted by Tom Baker (Chiba 1989-91)
The 15th annual Japan Writers Conference will be held in October this year. The organizers are now looking for writers, editors and publishers to give presentations on the art, craft and business of writing. If you are a writer, now is a good time to think about taking part.

The conference is a free event, held in English. It covers publishable writing of all types: poetry, fiction, journalism, memoir, translation and more.

Past presenters have included best-selling thriller author Barry Eisler, Edgar-winning mystery novelist Naomi Hirahara and "Slumdog Millionaire" creator Vikas Swarup. There have also been presentations by many JET writers over the years, including poets Warren Decker and Michael Frazier, novelists Percival Constantine and Benjamin Martin, journalists Elaine Lies and Tom Baker, textbook author Todd Jay Leonard, and writing renaissance woman Suzanne Kamata. This year's event will be cohosted by JET alum and novelist Charles Kowalski, together with nonfiction writer Joan Bailey.

Here are the official details:

::::::::::::::::::::::::::::::::::::::::::::::::::::::::::::::::

The 2021 Japan Writers Conference will be at Tokai University, Shonan Campus in Hiratsuka, Kanagawa, on Saturday, October 16th and Sunday, October 17th, 2020. Hiratsuka is on Sagami Bay, not far from Odawara. As in the past, the conference will be free and open to all who wish to attend. Please mark your calendars and plan to join in. As the COVID-19 pandemic is still with us, there is a possibility we'll have to move online again this year, or it may be a hybrid, with some sessions held live, some online.

All published writers, translators, editors, agents and publishers are welcome to submit presentation proposals for the 2021 Japan Writers Conference. The deadline for your proposal is Tuesday, June 1, 2021.

Please send your proposals via this page on the JWC website: http://japanwritersconference.org/submit-proposal/

We especially encourage proposals from new submitters. One of our strengths has been variety, and the best way to foster variety is to have new presenters each year.

When planning your JWC proposal, keep your audience in mind. Your listeners will be writers and others (translators, editors, publishers, and agents) concerned with creating publishable writing. While teaching, literary studies and private self-expression are all worthy activities, they are not the focus of this conference.

Standard conference sessions are fifty minutes long, but if you have something longer in mind, please let us know and we will accommodate if possible.

To submit a proposal for a conference presentation, send the following information, using the form here to submit: http://japanwritersconference.org/submit-proposal/

1. Your name (or names)
2. Title of presentation (20 words or less)
3. Type of presentation (short lecture with Q&A, craft workshop, panel discussion, reading with Q&A, etc.)
4. Genre (Fiction, Poetry, Nonfiction, Translation, Instructional, Career)
5. Short summary (50 words or less)
6. Abstract (150 words or less)
7. Personal and professional biography (50 words or less. Mention your publications, as this will be part of the Conference program)
8. Your publications (Need not be complete, but give names of journals and genre for short pieces; title, publisher and date for books; venues and dates for plays, and so on)
9. Are you available on both days?
10. Any special needs?
11. Contact information (email address, telephone number) These remain confidential. Please include everyone who will be part of the presentation.

If you are unable to use the website form, or
have questions concerning your idea or the conference in general, you may use this email address: japanwritersconference@gmail.com
**************************
We recently learned about the National Association for Black Engagement with Asia (NABEA) which seeks to connect Black Asia specialists in both the public and private sectors. They also hope to increase the representation of Black Americans engaging with Asia. Through their programming, they work towards building a mutually beneficial economic, political, social, and cultural relationship between Black America and the Indo-Pacific region.
There seems to be a natural connection between the JET alumni community and NABEA. And in fact, we're currently aware of four JET alumni who are also members of NABEA:
According to Fisher, "NABEA is an important and growing community of Black Americans who are specialists actively engaged in Asia. Their publicly accessible and searchable database of Black, Indo-Asia experts is a great addition to the continued work of increasing representation and inclusion in the U.S.-Japan community specifically, and the Indo-Asia region more broadly."
If you are interested in joining NABEA, go to their website for more info: http://usnabea.org/
And if you're already a member, feel free to post in the comments section below and let everyone know!
Posted by Tom Baker

Many JETs are writers before coming to Japan, while others find that Japan give them something to write about. And many JET writers get involved in the Japan Writers Conference, which this year is being held online, Oct. 10-11.

One of this year's featured writers is novelist and JET alum Charles Kowalski, who will describe how to give your story a compelling villain.

Here's the official description of Charles' presentation: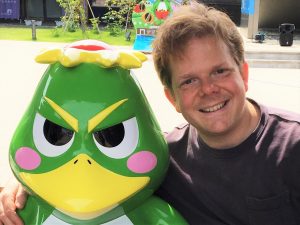 Masterminds, Minions, and Monsters: Creating 3D Villains
(Craft Workshop)

Create compelling villains that readers will love to hate! This workshop will introduce three main villain motivations (the "3 D's") and show how these form seven archetypes, plus six effective recruiting tools for henchmen (FLAMES), the top five justifications for villainy, and how to defeat the villain for a satisfying ending.

"A story is only as good as the villain." – Clive Barker

Bad guys make good stories, and this workshop will focus on creating compelling villains that readers will love to hate.

Here are the questions to be asked and answered in this workshop.

What makes a compelling villain? How can the BOOM technique help create a villain with a believable backstory?

How do the three main motivations of villains intersect to form seven villain archetypes? What are the common personality characteristics of each?

What are the six tools used by master villains to recruit followers? What are the top five justifications for villainy?

What are the five main patterns of villain defeat and their common variations?

Come find out!

Charles Kowalski is the award-winning author of contemporary thrillers MIND VIRUS and THE DEVIL'S SON, and the Japan-themed historical fantasy SIMON GREY AND THE MARCH OF A HUNDRED GHOSTS. When not writing, he teaches at Tokai University.
Posted by Tom Baker
Many JETs are writers before coming to Japan, while others find that Japan give them something to write about. If you're thinking about furthering your writing career by getting an MFA, then you might want to listen to what JET alums Percival Constantine and Warren Decker have to say about.

The two will be part of a panel discussion at the 14th annual Japan Writers Conference, titled "The MFA: The Good, The Bad, and The Expensive."

Due to the pandemic, this year's Japan Writers Conference is being held online, meaning there is no travel involved. Here's the official description of Percy and Warren's event:

The MFA: The Good, The Bad, and The Expensive

John Gribble, Kristina Butke, Percival Constantine, Alec McAulay, Warren Decker
Panel Discussion

Should I get an MFA or other graduate-level degree in writing?
Aren't they expensive? Are they difficult? Are they any good? What sort of program should I look at? What kind of benefits should I expect to receive? These questions and others will be addressed in this session.
Masters of Fine Arts in Creative Writing and other advanced degrees with a writing emphasis have become a viable option for those seeking to improve their writing skills and advance themselves professionally. Some programs are full- or part-time on a university campus, some are on-line, some are hybrids, blending elements of both. The panelists, all with advanced writing degrees, will each talk about the programs they attended, their own experiences and answer your questions.

John Gribble is a noted gasbag. He rarely knows what he is talking about, but he states his ignorant opinions with great vigor. He has spent far too much of his life in school and other institutions. He is also a poet, co-organizer of the Japan Writers Conference and the Tokyo Writers Workshop, and earned his MFA at Warren Wilson College in Asheville, North Carolina.

Kristina Elyse Butke is an American writer, editor, and teacher who indulges in cosplay, art, and all things otaku. She has a BA in English Literature from Capital University and an MFA in Writing Popular Fiction from Seton Hill University. A former college English teacher, playwright, and composer, she now writes fantasy and horror. Her work has been published by ExFic, First Class Literary, and Synaeresis Magazine, among others. She's also worked the convention circuit, presenting panels on writing fanfiction and genre fiction at events such as Ohayocon, Matsuricon, and Colossalcon. In terms of editing, one of her latest projects included subtitle edits for Pied Piper Inc.'s release of the anime Skip Beat!, and she currently edits and contributes to Speculative Chic.

Kristina lives in Kumamoto prefecture in Japan, where she works in multiple high schools as an assistant language teacher. When she isn't working on all the things, she travels to shrines, hunts for Kumamon, and spends more money than she should at the JUMP shop.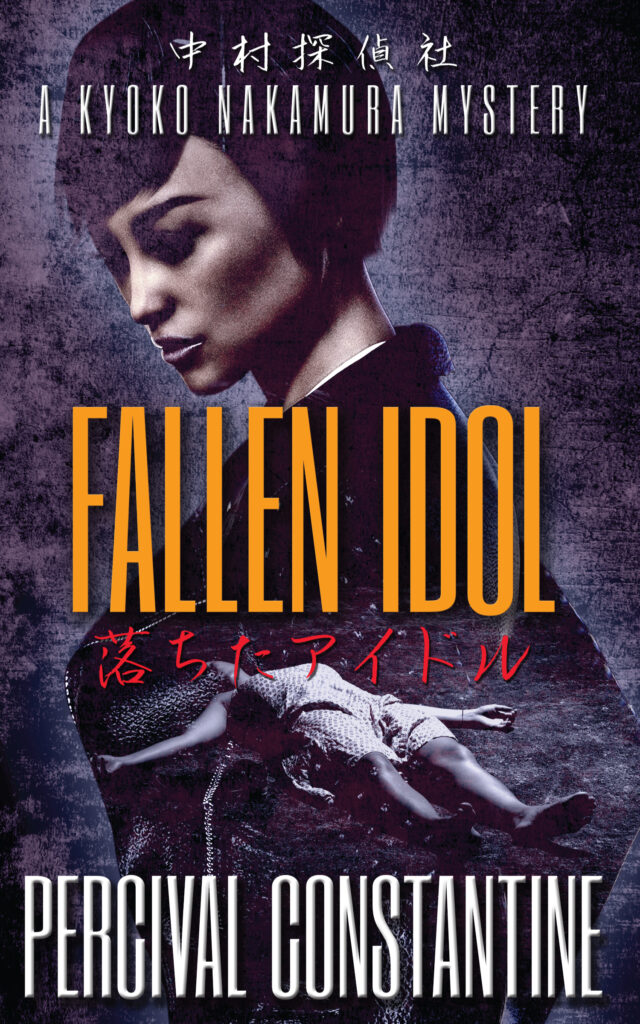 Raised on a consistent diet of superhero comics, action movies, and video games, Percival Constantine wanted to grow up and write the type of fiction he consumed. Now as a prolific author of pulp fiction, he's written around thirty books across various genres. He's also the host two podcasts—Japan On Film and Superhero Cinephiles. When he's not working on projects, he somehow finds time to teach classes in literature, film, and English. Born and raised in Chicago, he's now based in Kagoshima, Japan.

Alec McAulay is an award-winning writer and director. Originally from Glasgow, Scotland, he has lived in Japan since 1989. He teaches Creative Writing at Yokohama National University. Alec has an MA Screenwriting (Distinction), and a PhD (Screenwriting) from the Faculty of Media & Communication, Bournemouth University. His children's novel Robot Santa (unpublished) is about a 'hafu' Scottish-Japanese girl who builds a robot Santa to save Christmas.

Warren Decker is a teacher and writer based in Izumi, Japan. He has published poetry, fiction, and nonfiction in The Best American Poetry 2018, The New Ohio Review, Modern Haiku, Sou'wester, and other journals. His first book of poetry The Long Side of the Midnight Sun is available from Isobar Press. He has an MFA in creative writing from the online program at the University of Texas, El Paso.

Posted by Tom Baker
The annual Japan Writers Conference is seeking writers, editors and translators to give presentations at this year's event, to be held in October in Kanagawa Prefecture. Through the years, many JETs and JET alumni writers, including freelancers, have spoken at or attended this event. This year, former JET Charles Kowalski will be cohosting the conference at his university.
The organizers are aware that the coronavirus has added uncertainty to everyone's plans this year, but they intend to go ahead with the event if it is safe to do so in the autumn. However, they are also contemplating online options, so it might become possible to attend remotely. Here's the official announcement: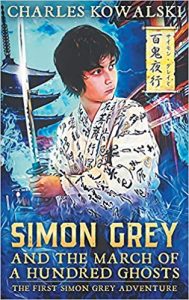 Each year, English-language writers from many fields gather at the Japan Writers Conference to share ideas and experiences on the art, craft and business of writing. In 2020, the 14th annual Japan Writer's conference will be held on Oct. 10-11 at the Shonan campus of Tokai University in Hiratsuka, Kanagawa Prefecture. Award-winning novelist and JET alum Charles Kowalski, a popular speaker at past conferences, will cohost this year's event with food and travel writer Joan Bailey.
"The Japan Writers Conference is something special," said poet John Gribble, a co-organizer of the event. "It is open to all, beginner to pro. It is also an annual collection of rigorous, authoritative lectures, workshops, and discussion groups. Anyone with a concern for the written and published word would benefit from coming."
The conference is now accepting proposals for presentations. All published writers, as well as translators, editors, agents and publishers, are welcome to submit proposals.
Last year's JWC presenters included astrophysicst Elizabeth Tasker on writing about science, novelist Evan Fallenberg on writing about sex, and screenwriter Steven Wolfson on structuring plots. Authors Holly Thompson and Mariko Nagai held a workshop on revising young adult fiction.
"This has been a year of isolation for everyone," Kowalski noted. "But for English-language writers in Japan, that's familiar territory, and it's often the most fertile soil for the seeds of inspiration to take root. I hope that, come autumn, we'll all be able to poke our heads above ground again and share a rich harvest of ideas."
Writers and others interested in giving presentations, or simply attending the 2020 conference, can find details, including proposal guidelines and a submission form, at http://www.japanwritersconference.org. The deadline for proposals is June 1.
Run entirely by volunteers, the Japan Writers Conference is a free event open to all. Inquiries should be sent to japanwritersconference@gmail.com
Earlier this month, JET alum Jonathan Kushner was featured on the website of Connect, an online monthly dedicated to the JET Program and English-speaking community in Japan. Mr. Kushner talks about his experiences on JET and how they helped launch his post-JET career.
Alumni Spotlight: Jonathan Kushner
Lillian Hanako Rowlatt, a former JET (ALT, Niigata-ken, 2003-05) wrote an article for this month's issue of Connect (an online monthly dedicated to the JET Program and expat community in Japan) about how her JET experience helped launched her career delivering Japanese food across the world.
Posted by Tom Baker.
JET alum Suzanne Kamata will be among nearly 50 published writers making presentations at this year's Japan Writers Conference (Oct. 12-13 in Tokyo). Here's the official description of her talk:
"Wheelchair User or Wheelchair-bound?: Representations of Persons with Disabilities in Children's Books"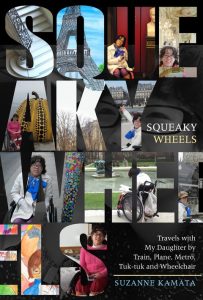 Short lecture with Q & A
In this session, I will discuss positive and problematic representations of persons with using examples from recently published Japanese textbooks, and literature featuring children in Japan and other countries, including my own work, with a view to developing better awareness. With the approach of the 2020 Tokyo Paralympics, people with disabilities in Japan have been given more attention than perhaps ever before. English textbooks for Japanese children now frequently include stories about or representations of people with disabilities. Worldwide, initiatives such as #weneeddiversebooks and the call for #ownvoices have led to an increase of children's and young adult books featuring characters with disabilities. That said, some of these representations, and the way that they are discussed remain problematic. When do stories about disability become "inspiration porn"? What kind of language should we use when discussing disability? Who has the right to tell these stories?
Suzanne Kamata is the award-winning author or editor of twelve published books including "Love You to Pieces: Creative Writers on Raising a Child with Special Needs" (Beacon Press, 2008), "Gadget Girl: The Art of Being Invisible" (GemmaMedia, 2013), "A Girls' Guide to the Islands" (Gemma Open Door, 2017), "Squeaky Wheels: Travels with My Daughter by Train, Plane, Metro, Tuk-tuk and Wheelchair" (Wyatt-Mackenzie Publishing, 2019), and "Indigo Girl" (GemmaMedia, 2019). She is an Associate Professor at Naruto University of Education.
For more details, visit http://www.japanwritersconference.org/
By Greg Beck (Hiroshima-ken, 2006-11) for JQ magazine. Greg is a writer, producer, home brewer, and Social Coordinator for JETAA Southern California and Arizona. A former news producer for Tokyo Broadcasting System in New York, he currently works freelance in Los Angeles. For more cinema reviews, follow him on Twitter at @CIRBECK #MovieReview.
If you were to ask me prior to writing this, I vaguely recalled Perfume as some heavily autotuned "girl group" from Hiroshima. Now that I have read Perfume's GAME, all of that has changed.
Written by JET alum Patrick St. Michel (Mie-ken, 2009-11) and released earlier this year, this insightful work of nonfiction is part of a series called 33 1/3 Japan, also related to a larger, global series of short, music-based books sharing the 33 1/3 title. This book specifically goes beyond simple fandom, providing a master class on the early-to-sophomore career of the pop group Perfume, and how their album GAME would become an important influence in popular music on the international level.
To call Perfume's GAME a "deep dive" is both understatement and compliment. From its first chapter, St. Michel's decade of experience writing about music shines. That's an extremely difficult task for the written word, given we perceive music using a different sense entirely. Descriptive prose does an excellent job identifying and elucidating songs and their smaller components. St. Michel starts with a modest introduction of his personal discovery of Perfume and how it helped him connect to his Japanese community, which for any JET alum should feel familiar, if not nostalgic. Next, he tells the story of the members of Perfume and their humble beginnings. Had the rest of the book been solely focused on their music, it would only be worth reading if you were already a diehard fan, but the author does much more.
Posted by Tom Baker
The Japan Writers Conference, a free annual event that invariably attracts at least a few JETs, will be held at Otaru University of Commerce on Oct. 13 and 14. One of the JETs giving presentations this year will be Suzanne Kamata, who will be giving two of the 36 presentations scheduled for the big weekend. One of them was described in a previous JETwit post. Here's the official description of the other:
"The Truth about Writing Contests"
Short lecture with Q & A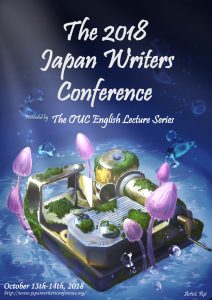 I will describe various kinds of writing contests, the pros and cons of entering said contests, and give advice on how to improve an entrant's chances of winning.
There are many contests for writers. Some may think that it's not worth the time or the cost of the entrance fees. After all, many contests get hundreds of submissions, and judging is often somewhat subjective – every reader has different likes and dislikes. However, thanks to winning or placing in writing competitions, I have received plane tickets to Paris, Sydney, and Columbia, South Carolina (from my home in Japan). I've also been awarded cash, medals, trophies, and plaques and shiny prize stickers for my books, not to mention bragging rights and prestige. A contest win can also be an excuse for a burst of publicity. Contests may lead to recognition, getting an agent or publisher, and book sales. So how do you decide which contests to enter? How do you win? In this session I will share my expertise as a frequent contest entrant, sometime winner, and occasional judge.
Suzanne Kamata has won many awards for her writing including a grant from SCBWI for her forthcoming novel tentatively titled Indigo Girl (GemmaMedia 2018), a grant from the Sustainable Arts Foundation for her as-yet-unpublished mother/daughter travel memoir Squeaky Wheels, the Paris Book Festival Grand Prize for Gadget Girl: The Art of Being Invisible (GemmaMedia 2013), and an IPPY Silver Medal for her most recently published novel The Mermaids of Lake Michigan (Wyatt-Mackenzie Publishing 2017).
Posted by Tom Baker
JETs tend to be interesting people. After all, every one of them has relocated to a different country at least once. It's not surprising that many of them have also had other interesting experiences, some of which lead to insights that they end up sharing in TED talks.
This is part of an occasional series on current or former JETs who have given TED talks. Here is JET alum Amelia Hagen speaking about getting uncomfortable to find tolerance.
Posted by Tom Baker
The Japan Writers Conference, a free annual event that invariably attracts at least a few JETs, will be held at Otaru University of Commerce on Oct. 13 and 14. One of the JETs giving presentations this year will be Tom Baker (who wrote this post, along with a recent Japan News article previewing the event). Here's the official description of his presentation: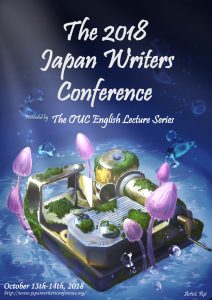 Anatomy of a Book Review
Short lecture with Q&A
"Anatomy of a Book Review" will explain how a book review is structured and what elements it should include. The key is to not merely indulge in one's own reaction to a book, but to focus on being an informative and trustworthy guide for other readers.
A book review is like a book in miniature. It must grab the reader's attention at the beginning, hold their interest through the middle, and leave them feeling satisfied to have spent their time on it by the end. But what goes into each of those parts and how do you put them together?
"Anatomy of a Book Review" will pin several reviews to the dissecting table to look at what parts they include and what function those parts serve. Vital organs include a catchy lead, facts about the author, and at least a sketch of the context in which the book appears.
Reviews of fiction and nonfiction will be compared. For any type of book, reviewers of course want to express their opinions. This presentation will focus on doing so in a way that fulfills the reviewer's mission to be a concretely helpful guide for other readers.
Tom Baker has written and published about 300 book reviews over the past 20 years. He edited the Books page of The Daily Yomiuri, which is now The Japan News, where he edits the Bound to Please column. He was the ACCJ Journal's book columnist for two years.
Posted by Tom Baker
JETs tend to be interesting people. After all, every one of them has relocated to a different country at least once. It's not surprising that many of them have also had other interesting experiences, some of which lead to insights that they end up sharing in TED talks.
This is part of an occasional series on current or former JETs who have given TED talks. Here is JET alum Chris Broad talking about his experience of becoming a YouTube star:
Posted by Tom Baker
The Japan Writers Conference, a free annual event that invariably attracts at least a few JETs, will be held at Otaru University of Commerce on Oct. 13 and 14. One of the JETs giving presentations this year will be poet and novelist Holly Thompson, who first came to Japan in connection with the pre-JET MEF program. She will present "Half the Story: Writing for the Picture Book Market." Here's the official description of her presentation:
Short Lecture, Exercises and Q&A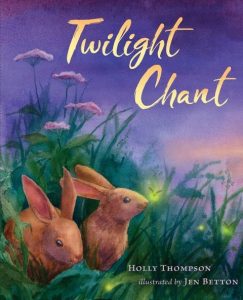 Picture book writing is a particular art. Writers of picture book manuscripts must write for page turns and create opportunities for the illustrator—writing just enough to offer possibilities. This session introduces the craft of writing picture books for current English-language picture book markets.
Writing is only half the story in picture books–images and text interact to tell the story together. So how do we write text without saying too much? Where in our writing should we step aside for the illustrator? And how do we compress stories for the strict count of 32 pages? How can we skill up to craft manuscripts that appeal to editors and art directors for their illustration possibility? This session will explore the anatomy of the picture book as it pertains to writers and offer guidelines for crafting fresh, marketable picture book manuscripts. We'll examine sample picture books—fiction, nonfiction, poetry—and try some interactive exercises. We will address the current English-language picture book markets and share the gaps, openings and opportunities for writers to get a foot in the door.
Holly Thompson is author of the picture books Twilight Chant; One Wave at a Time, The Wakame Gatherers: verse novels Falling into the Dragon's Mouth, Orchards, The Language Inside; and the novel Ash. She writes poetry, fiction and nonfiction, is SCBWI Japan Regional Advisor, and teaches at Yokohama City University.