*******
*******
Steven Horowitz (Aichi-ken, Kariya-shi, 1992-94) is the founder of JETwit, a member of the JETAA USA Board of Advisors, and Director of Legal English Programs at St. John's University School of Law in Queens, NYC, "the most ethnically diverse urban place on the planet." He also writes for the St. John's Legal English Blog.
I was recently interviewed for a podcast episode by Louise Kulbicki, founder of StudyLegalEnglish.com, about the legal English work I do at St. John's Law School with the LLM students and other non-native English speaking students there. Since my experience on JET teaching English and learning to function well in a cross-cultural environment has been core to my current career, and since JETs often want to know what people do after JET, I thought I'd share the interview here in case of interest.
Here's a link to the podcast episode titled "LL.M. Legal Writing Tips with Stephen Horowitz"
Topics covered:
Legal English LLM programmes for non-native speakers
Legal English writing challenges and tips
Using IRAC – Issue, Rule, Application, and Conclusion
Understanding categorization
Legal English resources
And here's the video version of the podcast:
To learn more about what I do, or if you're interested in getting into the field of legal English, you can read more at the St. John's Legal English Blog. Feel free to contact me as well. (Did I mention I'm fortunate to work with two other JET alums at St. John's Law School?)
Posted by Tom Baker
JETs tend to be interesting people. After all, every one of them has relocated to a different country at least once. It's not surprising that many of them have also had other interesting experiences, some of which lead to insights that they end up sharing in TED talks.
This is part of an occasional series on current or former JETs who have given TED talks. Here is JET alum Amelia Hagen speaking about getting uncomfortable to find tolerance.
Posted by Tom Baker
JETs tend to be interesting people. After all, every one of them has relocated to a different country at least once. It's not surprising that many of them have also had other interesting experiences, some of which lead to insights that they end up sharing in TED talks.
This is part of an occasional series on current or former JETs who have given TED talks. Here is JET alum Chris Broad talking about his experience of becoming a YouTube star:
************
What do people do after JET? Here's one great example.
On November 16, JETAA DC held the latest in their JET Talks series with a talk by JET alum George Rose (Fukushima-ken, 1989-91), former interpreter for Hideki Irabu and current Director of Pacific Rim Operations for the New York Yankees, not to mention former JETAA NY President.
Here's a video of the talk. (Thanks to JETAA DC Vice-President Joy Young for passing this on!) Many great anecdotes including one about interpreting for Hideki Matsui on the Regis and Kathy Show. Plus, did you know that George played a role in helping the Yankees sign Masahiro Tanaka? Watch and enjoy!
Posted by Michelle Lynn Dinh (Shimane-ken, Chibu-mura, 2010–13), editor and writer for RocketNews24. The following article was written by Philip Kendall (Fukushima-ken, Shirakawa-shi, 2006–11), senior editor and writer for RocketNews24, a Japan-based site dedicated to bringing fun and quirky news from Asia to English speaking audiences.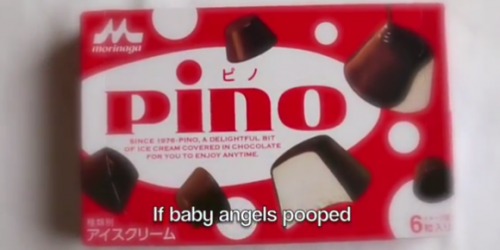 It's the middle of August, and while the days we've been having recently aren't quite as face-meltingly hot as those a couple of weeks ago, it is nevertheless still pretty toasty out there. Thankfully, just like when suffering with a cold or sore throat, the summer heat does afford us one very tasty luxury: a genuine excuse to gorge on delicious ice cream!
If you're feeling the heat this summer, or are just curious about some of Japan's go-to ice cream treats, join us after the jump for a special video featuring five of our frozen favourites.
You can pick up the five ice creams featured in our video from pretty much any supermarket or convenience store in Japan, so you're never too far away from epic refreshment and creamy luxury. We must warn you, though: watching this video may cause uncontrollable salivation and pangs of jealousy in those living outside Japan.
This is of course just the tip of the vanilla-flavoured iceberg – there are tons more ice cream treats out there to try, so be sure to share your own favourites in either the comments section below or over on our YouTube channel. Happy gorging!
Updated with media coverage of the visit.
Boston and New York had the honor of hosting Kumamon's North American debut last week! Who is Kumamon you may ask? The rosy-cheeked, sack-shaped bear is the official mascot of Kumamoto Prefecture in Kyushu. Voted the top "Yuru-kyara" (cuddly mascot character) in Japan, he has taken Japan by storm and sold more than $300 million worth of merchandise in 2012 alone.
Kumamon's remarkable success in promoting his rural prefecture across Japan–there is even an exclusive "Kumamon Goods" store in Tokyo's upscale Ginza neighborhood–is being studied in government offices and marketing departments across Japan. In fact, no less than the Wall Street Journal has published no fewer than three articles about the phenomenon.
If you'd like to learn more about Kumamon, including what he does every day, I recommend checking him out online:
Facebook page: https://www.facebook.com/kumamotodiary.en
Home page: http://kumamon-official.jp/
Kumamon accompanied Kumamoto Governor Kabashima during his visit to Boston on Novermber 12-13, which included giving a lecture at Harvard on "The Political Economy of Kumamon: A New Frontier in Japan's Public Administration."
Kumamon spent time with the Boston Red Sox's mascot, Wally the Green Monster, for what was surely an important, high-level diplomatic meeting. The full itinerary of their Boston visit can be found here, here, and here. Media coverage of their visit includes:
The lovable bear and Governor Kabashima made their way down to New York on November 14, where they paid back the compliment with a visit the Wall Street Journal. Later they visited the Consul General's residence, as part of a special reception to promote Kyushu. JET alumni from the New York Chapter of JETAA representing all of the prefectures of Kyushu were invited to the reception. In addition to presentations on Kyushu travel, tourism and shochu, Governor Kabashima introduced Kumamon. Guests dined on Kumamoto oysters and "ekiben" prepared by the chef from Hataka Tonton, and sipped shochu from the region. Kumamon and Governor Kabashima's full New York itinerary can be found here. Media coverage of their visit includes:
Photos of JET alumni at Kyushu Promotion event at Consul General's residence
Governor Kabashima is an interesting person. He was an "at-risk" student who grew up poor in Kumamoto. Against all odds, through hard work and dedication he ended up earning a PhD from Harvard and becoming a political science professor at University of Tokyo. His launch of the Kumamon public relations campaign is one of the great local promotion success stories of recent times.
Kabashima has also gotten a lot done in Kumamoto, including making some real headway in repairing Kumamoto's troubled finances (he started by cutting his own salary), trying to resolve remaining issues related to Minamata disease, and blocking Tokyo's plans to build a huge dam in the prefecture. A very good article about his life can be found here in the Asahi newspaper. The governor introduces himself and his views in two videos, here and here.
From the start, Kumamoto Prefecture and local communities have been dedicated supporters of the JET Program. Year after year, the prefecture has been near the top of the list in hosting the most JETs, hosting around 100 this year. I myself was a Kumamoto JET. I grew to love the prefecture while I lived there, and now consider it to be my "second home."
I encourage everyone to take some time to visit Kumamoto while traveling in Japan. The prefecture boasts some of the best onsen hot springs in the country. Aso-Kuju National Park is one of the natural wonders of the world, with its giant ancient crater that is so large that an entire volcano and six towns exist inside of it (I lived in one of them!). Kumamoto Castle is one of the three finest castles in Japan. Beautiful parks and gardens, beaches and mountains, history and culture, Kumamoto has it all!
If you are a JET alum from Kumamoto, I encourage you to join the LinkedIn Group for Kumamoto JET alumni here. In fact, I encourage all alumni to join their prefecture's LinkedIn Group. You can find yours here. It's a great way to stay connected with other alumni from your prefecture.
I'm glad JET alumni had a chance to welcome Governor Kabashima and Kumamon to the U.S. Congratulations on the great success of their first U.S. tour together!
Posted by Benjamin Martin, a JET from 2008-2013 in Okinawa, publisher of the blog MoreThingsJapanese.com and author of the award-winning YA fantasy series Samurai Awakening (Tuttle).
Yes. This past week on Kume Island, children were sent screaming as a single wild lion went rampaging through a peaceful neighborhood. Well, it was mostly peaceful. Since it was the full moon and August 15th of the Kyureki calendar, there were also a bunch of people around banging gongs and playing music. There were also some creepy Hacaburo running around egging the lion on. Warned in advance that something might be going on, I showed up with some local friends just after sunset with my camera ready. What I saw shocked me, and soon my former students were running for cover… behind me.
By the end of the night no less than 5 children had been bitten. When asked, parents responded that they were overjoyed. One parent, while holding a screaming infant, smiled widely and talked about how smart he would be while neglecting to stop the lion from continuing its rampage.
For more on this story, visit MoreThingsJapanese.com for pictures and video.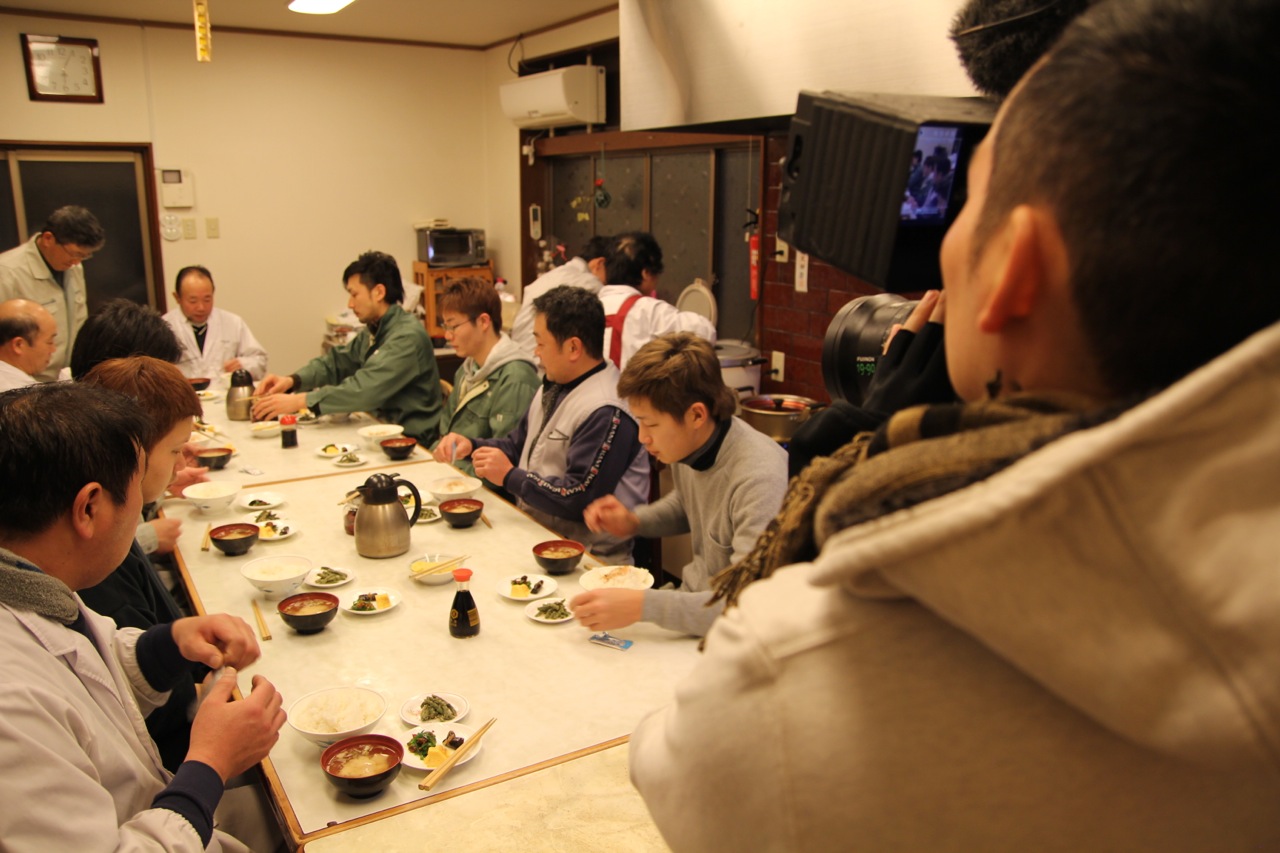 Tara Hohenberger, who first fell in love with saké and the Japanese culinary world as an ALT in Nara (2001-2003) wrote to us about a film project she is helping produce.  The documentary The Birth of Saké profiles the production seasons and lives of the workers at Tedorigawa, a fifth-generation, family-owned sake brewery in Ishikawa, Japan. Tedorigawa has been producing some of the world's top award winning sakés since 1870 and still utilizes very traditional brewing methods.
Tara is working on the project with filmmaker Erik Shirai, who was a cinematographer on The Travel Channel's No Reservations' with Anthony Bourdain.  The crew was first invited to the brewery in August of 2012 and was intrigued by the intense and relatively unknown process (even within Japan) of traditional saké making. Led by Brewmaster Teruyuki Yamamoto, the team of brewers is made up mostly of migrant farmers who grow rice in the summers and return to the brewery in late October to begin an intense six-month period of saké production. They will live under the same roof and eat three meals a day together. At the most intense time, when they brew the ultra-premium Daiginjyo variety they will barely have time to sleep.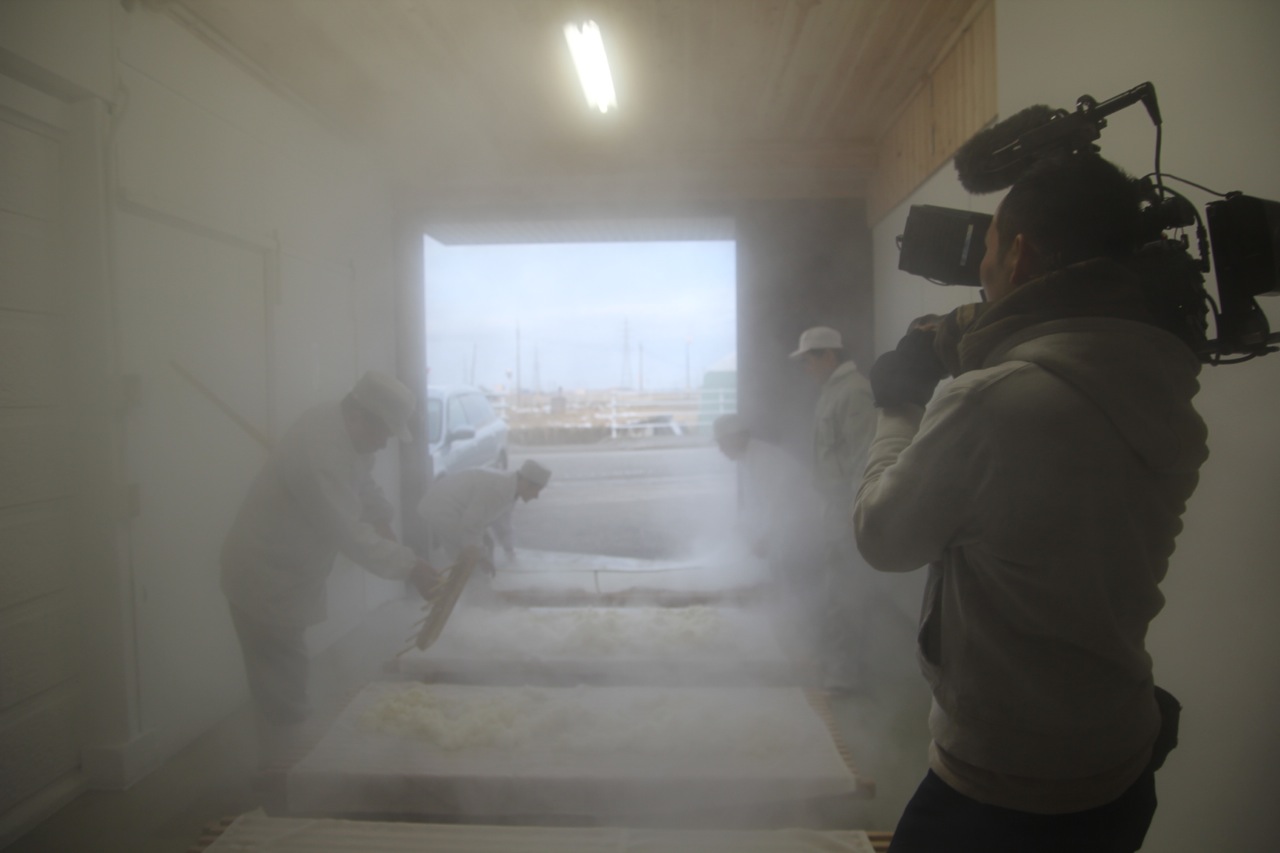 In January 2013, they returned to Ishikawa and were granted permission to spend several weeks living amongst the workers at the brewery. It allowed them a rare window into a cast of vibrant and dynamic characters and fueled their interest in painting a deeper portrait of the people behind the product. Shirai's film captures this little understood world with his signature lush visual aesthetics in the stillness of winter in northern Japan.
On July 9, they launched a Kickstarter campaign running through September 2, 2013, to complete the project. They hope to raise $50,000, which will allow a visit to film the Brewmaster in his hometown of Noto, Japan to illustrate the contrast of the intense life he leads inside the brewery for six months a year, with that of his land, his rice fields, his wife, children and his grandchildren. The film will also capture the critical moment when the workers return to the brewery to begin the production cycle again. Funding will also cover editing, musical composition, licensing, equipment rentals and other post-production costs.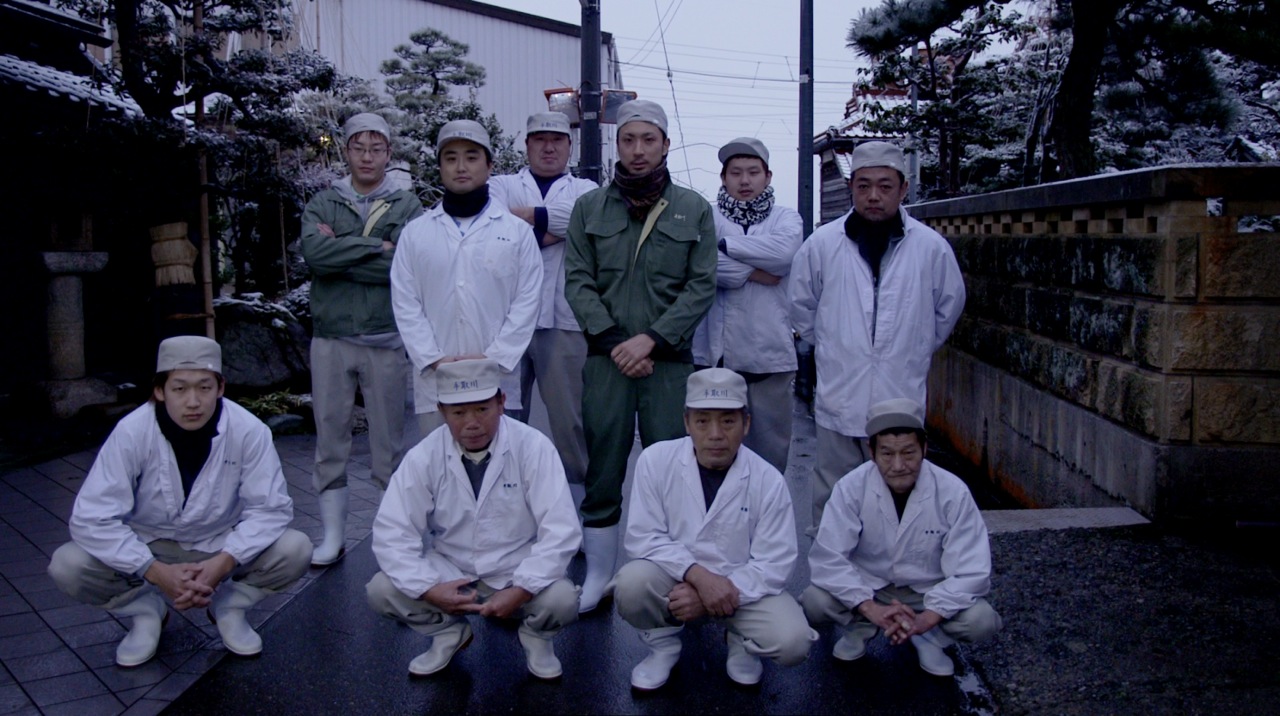 You can view the trailer on The Birth of Saké's Kickstarter page at
http://www.kickstarter.com/projects/1802764272/the-birth-of-sake
The filmmakers greatly appreciate your help in spreading the word about the film.  Follow them at facebook.com/birthofsake + on Twitter: @iamwhatieatTV
Remember the job listing for  the Part-time Project Director with the US-Japan Bridging Foundation (USJBF) to support JETAA USA growth?  The USJBF has announced that it has selected Laurel Lukaszewski (ALT Kagoshima-ken, 1990-92) for the position for its new initiative "Strengthening the JETAA Network and Connecting Next Generation Leaders."
Shojiki ni itte, it's hard to imagine anyone better suited for the role.  Laurel has maintained a strong connection with Japan and the Japan-US community since here time on the JET Program by previously serving on the Board of Directors for the National Association of Japan-America Societies (NAJAS), as the Executive Director for the Japan-America Society of Washington, D.C, and as a Program Director of the Japan-America Society in Seattle.  She currently lives in Washington, D.C. where she actively participates on the Board of the National Cherry Blossom Festival and JETAADC.  You can see her in this panel discussion with fellow JET alums Jim Gannon (Ehime-ken, 1992-94) and Anthony Bianchi (Aichi-ken, Inuyama-shi, 1988-89) from the 2011 JETAA National Conference in D.C.
Laurel (who is also a sculptor–see her work here) officially started working Tuesday, July 9.  Here is the official announcement from the USJBF:
July 11, 2013

The U.S.-Japan Bridging Foundation (USJBF), is pleased to announce that Laurel Lukaszewski has been hired as Project Director for its new initiative "Strengthening the JETAA Network and Connecting Next Generation Leaders." Funded by the Japan Foundation Center for Global Partnership (CGP), the purpose of the project is to build infrastructure in support of the Japan-Exchange and Teaching Program Alumni Association, United States of America (JETAA USA) and enhance its impact promoting U.S.-Japan relations.

Laurel is an alumna of the JET Programme (Kagoshima-ken, 1990-1992) and has a solid understanding of U.S.-Japan relations, the U.S.-Japan community and how nonprofit and membership organizations are governed and run. After completing the JET Programme and receiving an M.A. in Asian Studies, Laurel embarked on a nine-year career with the Japan-America Societies in Seattle and Washington, D.C.. In 2005, Laurel left her position as ED of the JASW to pursue a career as an artist. She has maintained her ties to the JET Programme and U.S.-Japan community by serving as an active member of the JET Application Review and Interview committees for over thirteen years. Laurel served on the Board of Directors of the National Association of Japan America Societies (NAJAS), and has been on the National Cherry Blossom Festival Board of Directors since 2002. Paige Cottingham-Streater, Executive Director of the U.S.-Japan Bridging Foundation said, "Laurel is a valuable addition to our team and will bring a unique understanding about the JET community and its potential to promote a strong U.S.-Japan relationship."

The U.S.-Japan Bridging Foundation, a 501(c)(3) nonprofit organization, awards scholarships to U.S. undergraduate students to study for one semester or academic year in Japan. The Foundation grows global leaders to help prepare America's young people to assume future leadership roles in business, education, international and public affairs and other professions.

URL:  http://www.bridgingfoundation.org/news/new-project-director-to-facilitate-jetaa-capacity-building
 Eliot Honda (Ehime-ken, 2009-2012) has started a unique video series on Sister City Ties in which he interviews current and former JETs:
Posted by Benjamin Martin, a 5th year JET on Kume Island in Okinawa, publisher of the blog MoreThingsJapanese.com and author of the award-winning YA fantasy series Samurai Awakening (Tuttle).
It's no secret that Japanese food is popular outside of Japan.  Not only is the food in-country highly rated, but there are Japanese restaurants all over the world.  A lot of people wonder, why is Japanese food so good?  It's a complex answer.  Many will tell you it's umami, others the care and thought put into food, and yet more that it's the simplicity of the dishes that highlights natural flavors.
I'm not a food expert, but I think it's a bit of all the above.
When I lived in the States, I never ate fish.  Maybe it was because I lived in the desert and all we got were frozen or river fish.  Whatever the reason, I've had an aversion to most fish since I was young.  Then, 5 years ago, I got dropped on a little island in the Pacific, their second industry being fishing.  Their food was fresh, delicious, and amazing.

A week ago I had a shrimp that was still moving a bit.  And IT WAS SO GOOD.  My family will tell you what large strides my palate has taken over the last five years.  So why was that prawn tail I had so much better than any other shrimp I've ever had?  How did a bit of still moving shrimp overcome 23 years of stubborn dislike?
Simplicity.  The shrimp was peeled, and served with a bit of soy sauce.   There were no other flavors to get in the way, no cross-contamination from sauce pans, pasta, or other fish.
Umami. The briny flavor combined with the bite of soy and the sweetness of the meat meant create that unique sixth taste that everyone raves about.  It's a balance easily lost when the simplicity is left out.
Quality.  Kume Island is known for miso cookies, sugar cane, and white sand beaches, but it's also home to many kuruma prawn farms.  Kuruma Prawns are similar to tiger shrimp, but a slightly different species.  They're the kind of shrimp Jiro's restaurant used in the documentary Jiro Dreams of Sushi.
So what makes Kume Island's shrimp so good?  Checkout the video below then head over to Kumeguide.com to learn more about Kume Island Prawns.
[youtube http://www.youtube.com/watch?v=AOWypVlKW34&w=300&h=169]
**Please note: At least 3 shrimp were harmed in the filming of the video and writing of this post.  They were delicious.**
The sequel to "Sh*t Gaijin Say."  (Also no JETs involved to my knowledge.)
Just came across this on YouTube. (No JETs involved in this to my knowledge.)
Update 5/28/13:  I originally listed Karl as a Gumma JET before learning that he's actually based in Saitama-ken.  Apologies for the error.
CBS News did a feature on Japanese school lunches this past Saturday morning, May 18.  They happened to pick a Higashi Chichibu Junior High School in Saitama-ken where JET Karl Hoeschen works and they ended up interviewing him for the story.
Click the link below to see the video.  (The features starts around 07:54:30, after the opening segment on Michelle Obama.)
http://ctv4.criticalmention.com/playerpage/player?shareid=124788&partnerToken=26ce96c33e478f62013e5c8a55bd1a48&clientId=0
Here's another link to the video that also has a written article in connection with the video:  http://www.cbsnews.com/8301-33816_162-57585156/whats-for-lunch-in-japanese-schools-its-always-healthy/
Tom Baker (Chiba-ken, 1989-91) spent many years on the staff of The Daily Yomiuri. On April 1 this year, The Daily Yomiuri became The Japan News. The paper's website includes a daily video introducing a few sample headlines from each day's paper, and Tom is one of the presenters. His latest video appears below, and you can see more at the-japan-news.com or The Japan News' YouTube page.