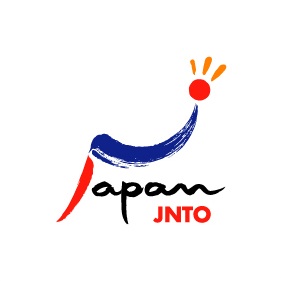 Update 5/9/11: CLICK HERE to read "Stories from the JET-Tourist Tally Project"
Update: We've set up a Google Form to collect responses as an alternative to doing this via e-mail.
*******
Thanks to the Japan National Tourism Organization for its help in spreading the word about this project.
Last updated:  05/09/2011 (Thanks to JETAA UK and JETAA DC for letting its members know about the survey!)

Tourists brought to Japan by JETs: 2,009
Visitor Days: 22,574
Respondents: 347
Estimated tourism revenue (¥10,000/day): ¥225,740,000 (about $2,687,381 @ US$1=84yen)
Estimated tourism revenue per JET respondent: ¥650,548 (about $7,745 @ US$1=84yen)
Conclusion? At a minimum, JETs generate the equivalent of 1/5 to 1/6 of their salary for the Japanese economy.  This is in addition to other returns on investment (e.g., diplomatic, financial and cultural) provided to Japan by participants in the JET Program.
(See further below for breakdown by prefecture.)
Here's a simple way for every JET and JET alum to do their part to support the JET Programme and the JET Alumni Association.
or, if you prefer….
E-mail visitors [at] jetwit.com and
Tell us how many people you are personally responsible for causing to visit Japan (both during and since JET).
Please make sure to include:
Number of tourists (e.g., Mom + Dad + two brothers = 4 people)
Total number of days they stayed in Japan (e.g., If Mom & Dad + two brothers each stayed for 10 days, that's 40 total days of tourist travel)
Your name + position on JET (ALT/CIR/SEA)

Your Prefecture + city/town and years on JET (e.g., 2006-10) (this is vital info!)
Any comments, stories or additional info you want to share
Nearly all of us had relatives and friends come and visit us in Japan.  Some of us have brought student groups and organized other exchanges.  All of this has provided tourism revenue for the Japanese economy.  The goal of this project is to determine, at a minimum, the amount of tourism revenue for which JET is directly responsible.
This information is particularly important amidst ongoing discussions of costs associated with the JET Programme and the JET Alumni Association.  Many of the short and long term benefits have simply not been factored in.  So email visitors@jetwit.com with your responses and let's make sure this info does get factored in to future discussions.
We will continue to update the numbers in this post.  Please check back periodically for updates.
Note:  We are assuming a rather conservative estimate of Y10,000 per day (approximately $100) for all tourism expenditures combined (e.g., lodging, travel, food, entertainment and other tourist expenditures).  Some people flew Japanese airlines, others did not.  Some stayed in hotels, others stayed for free on the couch.  All in all, 10,000 yen/day is a very low-end estimate.
Special domo arigatou for their ongoing help with this project to Joe Silvagni (Nagasaki-ken, 2008-10), Mike Shu (Hyogo-ken, 2005-08) and Sam Lederer (Shizuoka-ken, 2005-07).

*******************
1.  Hokkaidō
Hokkaidō
Tourists: _____

Revenue:  _____

2.  Tōhoku
Aomori Prefecture
Tourists: _____

Revenue:  _____
Iwate Prefecture
Tourists: _____

Revenue:  _____
Miyagi Prefecture
Tourists: _____

Revenue:  _____
Akita Prefecture
Tourists: _____

Revenue:  _____
Yamagata Prefecture
Tourists: _____

Revenue:  _____
Fukushima Prefecture
Tourists: _____

Revenue:  _____
3.  Kantō
Ibaraki
Tourists: _____

Revenue:  _____
Tochigi
Tourists: _____

Revenue:  _____
Gunma
Tourists: _____

Revenue:  _____
Saitama
Tourists: _____

Revenue:  _____
Chiba
Tourists: _____

Revenue:  _____
Tokyo
Tourists: _____

Revenue:  _____
Kanagawa
Tourists: _____

Revenue:  _____
4.  Chūbu
Niigata
Tourists: _____

Revenue:  _____
Toyama
Tourists: _____

Revenue:  _____
Ishikawa
Tourists: _____

Revenue:  _____
Fukui
Tourists: _____

Revenue:  _____
Yamanashi
Tourists: _____

Revenue:  _____
Nagano
Tourists: _____

Revenue:  _____
Gifu
Tourists: _____

Revenue:  _____
Shizuoka
Tourists: _____

Revenue:  _____
Aichi
Tourists: _____

Revenue:  _____
5.  Kansai
Mie
Tourists: _____

Revenue:  _____
Shiga
Kyoto
Tourists: _____

Revenue:  _____
Osaka
Tourists: _____

Revenue:  _____
Hyōgo
Tourists: _____

Revenue:  _____
Nara
Tourists: _____

Revenue:  _____
Wakayama
Tourists: _____

Revenue:  _____
6.  Chūgoku
Tottori
Tourists: _____

Revenue:  _____
Shimane
Tourists: _____

Revenue:  _____
Okayama
Tourists: _____

Revenue:  _____
Hiroshima
Tourists: _____

Revenue:  _____
Yamaguchi
Tourists: _____

Revenue:  _____
7.  Shikoku
Tokushima
Tourists: _____

Revenue:  _____
Kagawa
Tourists: _____

Revenue:  _____
Ehime
Tourists: _____

Revenue:  _____
Kōchi
Tourists: _____

Revenue:  _____
8.  Kyūshū
Fukuoka
Tourists: _____

Revenue:  _____
Saga
Tourists: _____

Revenue:  _____
Nagasaki
Tourists: _____

Revenue:  _____
Kumamoto
Tourists: _____

Revenue:  _____
Ōita
Tourists: _____

Revenue:  _____
Miyazaki
Tourists: _____

Revenue:  _____
Kagoshima
Tourists: _____

Revenue:  _____
Okinawa
Tourists: _____

Revenue:  _____