Feb
6

Career, Cultural Outreach, Japan Trends, Networking, Notable JET Alums, Return on JET-vestment, Uncategorized

Comments Off

on Do you know about NABEA (the National Association for Black Engagement with Asia)?
**************************
We recently learned about the National Association for Black Engagement with Asia (NABEA) which seeks to connect Black Asia specialists in both the public and private sectors. They also hope to increase the representation of Black Americans engaging with Asia. Through their programming, they work towards building a mutually beneficial economic, political, social, and cultural relationship between Black America and the Indo-Pacific region.
There seems to be a natural connection between the JET alumni community and NABEA. And in fact, we're currently aware of four JET alumni who are also members of NABEA:
According to Fisher, "NABEA is an important and growing community of Black Americans who are specialists actively engaged in Asia. Their publicly accessible and searchable database of Black, Indo-Asia experts is a great addition to the continued work of increasing representation and inclusion in the U.S.-Japan community specifically, and the Indo-Asia region more broadly."
If you are interested in joining NABEA, go to their website for more info: http://usnabea.org/
And if you're already a member, feel free to post in the comments section below and let everyone know!
Posted by Tom Baker (Chiba, 1989-91).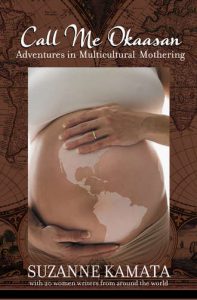 The Japan Writers Conference is a free annual event for English-language writers, held in a different part of Japan each year. In 2017, it will take place in Tokyo at the Ekoda Campus of Nihon University College of Art on Oct. 8-9, the last two days of a Japanese holiday weekend.
There will be will be about 30 presentations by published writers of fiction, poetry, memoir, travel writing and more. Several of those writers are former JETs.
JET alumnae Susan Laura Sullivan and Suzanne Kamata, for example, will give a joint presentation on editing anthologies. Sullivan is the editor of the forthcoming anthology "Women of a Certain Age," while Kamata's published anthologies include "Call Me Okaa-san" and "The Broken Bridge."
Kamata will also give a presentation together with Ann Tashi Slater on creative nonfiction.
JET alum and textbook author Todd Jay Leonard, whose many titles include "American Traditions," will give a lecture on "The Ever-Changing Publishing Industry," in which he will discuss traditional versus print-on-demand publishing, followed by a Q&A session.
Poet and novelist Holly Thompson, who first came to Japan in connection with the pre-JET MEF program, will present "Writing Picture Books: Nonfiction Opportunities." Her published works include "The Wakame Gatherers."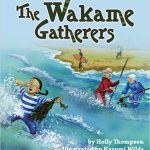 For details on those and the other presentations, visit www.japanwritersconference.org or follow @JapanWritersCon on Twitter.
The Japan Writers Conference, now in its 11th year, is completely volunteer-run, and admission is free.
The TESOL International 2017 Convention is coming up: March 21-24 in Seattle! I'll be there presenting on a panel titled "Legal English: Strategies for Effective Communication in Law School" on Thursday morning at 9:30am.
Are any other JETs or JET alumni planning to attend? If so, please feel free to post in the comments section below or to email me directly at jetwit [at] jetwit [dot] com. It would be great to connect with other JETs there, and I'm sure there must be others.
Hope to see some of you there,
–Steven

Passed on by Eden Law JETAA NSW President and Australian Country Representative.
The Global Science Course (GSC) is a new undergraduate 2 year-long transfer program. It was designed to enhance cross-cultural interactions among young minds from around the world coming together to learn science. All GSC classes are conducted in English by world-leading professors who are pursuing cutting-edge research in the most advanced fields, while also focusing on the fostering of students who will lead the next generation in science communities.
By giving students the opportunity to study abroad in Tokyo, they will not only get the chance to make the most of our world renowned facilities but will also be able to experience Japanese lifestyle and culture first-hand. This is an invaluable opportunity for those looking to expand their worldviews and experience something unique during their time as an undergraduate student.
Furthermore, successful applicants to our program are rewarded with a generous scholarship. This includes 150,000 Japanese yen per month to aid in paying tuition fees and support living expenses. It additionally includes fully supported rent.
Here is a link to the course website: http://www.s.u-tokyo.ac.jp/GSC/
Here is a link to our informational booklet: http://www.s.u-tokyo.ac.jp/GSC/about/files/booklet.pdf
Information about our program can also be shared through Facebook and Twitter:
https://www.facebook.com/globalsciencecourse/
https://twitter.com/GSC_UTokyo
Good luck!
Posted by Tom Baker (Chiba, 1989-91), a writer and editor in Tokyo and a regular Japan Writers Conference participant.
The Japan Writers Conference is a free annual event for English-langauge writers in a variety of fields. It is held each autumn in a different part of Japan. The event attracts a fair number of JETs and JET alumni, and this year's event, at Tokushima University on October 29-30, will be hosted by a former JET, the author and anthologist Suzanne Kamata (Tokushima, 1988-90).
The organizers are looking for writers, translators, editors, agents and publishers to give presentations at this year's event. For those interested in presenting or simply attending, the remainder of this post contains practical information taken verbatim from an official announcment:
About the site, Suzanne writes, "Although off the beaten path, Tokushima University is reasonably accessible. It's about an hour and a half by bus from Kobe (all buses on the way to Tokushima station make a stop in front of the university), and a short bus ride from the Awa Odori Airport. Tokushima, a city with a rich literary heritage, is settled on the banks of the Yoshino River. We've got nature and culture (both traditional, such as Japan's largest Bon festival, Awa Odori, indigo dyeing, bunraku puppetry and pottery-making, and modern, as in J-pop, anime and manga).
"The conference will be held in Tokushima University's brand new Glocal Building."
She also says there are plenty of hotels nearby in the station area.
So mark your diaries, calendars, smartphones or whatever it is you use to keep track of things, and plan to join us. As the event shapes up, we will keep you posted.
This is also our first call for presentation proposals. All published writers, translators, editors, agents and publishers who would like to lead a session are invited to submit proposals. We especially encourage proposals from new submitters. One of the strengths of the Conference has been variety, and the best way to foster variety is to have new presenters each year.
Those who have presented at past conferences are (of course) welcome to submit new proposals. But please, in the words of Ezra Pound, "Make it new."
Please forward this to any friend or colleague who might be interested. If you know someone the conference organizers might approach–either living in Japan or planning to visit Japan next autumn–send us your suggestion. If you have contact information, that would be a great help.
Detailed information follows, but briefly, a proposal needs to include a brief bio, including some publication credits, the type of presentation you wish to make, a title, a summary of 50 words, a longer abstract (150 words) and any special requests you might have. Standard sessions are fifty minutes long, but if you have something special in mind, please let us know and we will accommodate if possible.
Presentations on all genres and all aspects of writing and publishing are welcome. The deadline for presentation proposals is Wednesday, June 1, 2016.
As in the past, the Conference will be free and open to all who wish to attend. This is possible because all the presenters and organizing staff volunteer their time and talent, and the use of the site is donated by the host. As a result, the Conference cannot offer any payment, reimbursement, lodging, or help in securing visas or travel permits. So please don't ask.
Proposal Guidelines
When planning your JWC proposal, keep your audience in mind. Your listeners will be writers and others (translators, editors, publishers, and agents) concerned with creating publishable writing. While teaching, literary studies and private self-expression are certainly worthy activities, they are not the focus of this Conference. Ask yourself as a writer or other word professional these questions:
What information do I have which could be useful to others?
What writing, rewriting, editing, or marketing techniques have worked for me or others I know?
What topic would make for a lively and enlightening discussion?
What publishing or other professional opportunities do I know about?
What will an attendee take away from my fifty-minute session that he or she will find worthwhile?
You may submit more than one proposal.
The only qualification one needs to be a presenter is to have published. This does not mean that you need to have published a lot or in some high-profile journal. Your book (if you have a book) does not have to be on a best seller list. You do not have to have won any awards or to have appeared on TV. You simply need to have written, edited, translated, or otherwise worked on a piece of writing which has made it to the public eye. That is, published.
Proposal Deadline and Format
Using the following format, please send your ideas for a presentation by June 1, 2015. Send your proposal in the body of an email (no attachments) to both these addresses:
gribblej@gol.com
bernmulvey_1@yahoo.co.jp
In your subject line give your name, "JWC," and the date.
In the body of the email, give:
1. Your name (or names)
2. Contact information (email, telephone. These remain confidential.)
3. Your publications (Need not be complete, but give names of journals and genre for short pieces; title, publisher and date for books; venues and dates for plays, and so on)
4. Title of presentation. (20 words or less)
5. Type of presentation (short lecture with Q&A, craft workshop, panel discussion, reading with Q&A, etc.)
6. Short summary of the presentation (50 words or less)
7. Abstract of the presentation (150 words or less)
8. Personal and professional biography (50 words or less. Make mention of your publications, as this will be part of the Conference program)
9. Anything else, such as special equipment needs or questions.
Your proposal doesn't have to be a "finished" document to submit. There will be time to shape and polish your ideas for a presentation. But there is a set number of session slots available and if you are interested in having one of them, please let us know soon. Again, the deadline is June 1, 2016.
John Gribble
Bern Mulvey
Co Co-ordinators,
2016 Japan Writers Conference
JALT and AJET have teamed up bring you the JALT Shinshu-AJET Conference in Matsumoto City, Japan.
Featuring lectures from Morten Hunke and Yumiko Miyamoto the conference will focus on Can-do Statements & Assessment in a Japanese Context.
Many teachers are under immense pressure to prepare Can-Do statements that specify what aspects of communicative competence their courses are designed to develop, and clarify how students are assessed in relation to these statements. To explore this issue, Morten Hunke will discuss how the Common European Framework of Reference for Languages (CEFR) can be applied at the university level in Japan, and Yumiko Miyamoto will discuss assessment at the Senior High School level.
When:Sat 18th of April, 2015.14:00-17:00
Venue: Matsumoto City, Nagano Prefecture
Price:JALT members: Free; Non-members 1000 yen
For latest details, see JALT.org event page.
For any inquiries please contact:
Chris Low(AJET Director of Professional and educational Development)
or Gregory Birch (JALT)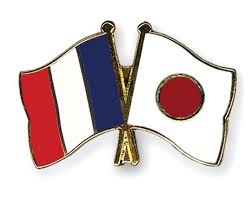 I just learned from Celine Castex (Chiba-ken, 2006-11) of CLAIR Tokyo that there is a LinkedIn group for French JET alumni:
Also, a reminder that you can find JET alum LinkedIn and other groups for every prefecture and nearly every professional field you can think of here:  http://jetwit.com/wordpress/jet-alum-groups/
By Sarah Parsons (Gunma-ken, 1995-97) for JQ magazine. Sarah is the careers and networking coordinator for JETAA UK and chair of the Midlands Chapter. She also runs her own business called Japan In Perspective, where she facilitates business links between the UK and Japan.
There are a variety of ex-JETs: those who have just returned looking for jobs and hoping to make sense of and use their JET experience, and those who are still interested in keeping in touch with Japan who have been very successful using their JET experience professionally—whether it be directly Japan-related or using it as a catalyst for a new career—but who have not been engaged with JETAA for a long time, if ever. Several things became evident.
First, JET can be a life-changing experience that offers so many potential professional opportunities, but the professional needs of our members are not being formally facilitated within JETAA UK. Secondly, the job environment in the UK is getting more and more competitive and it is very challenging for ex-JETs to stand out, gain more business skills and use their experiences professionally, so there is a demand for helping JETs with their post-Japan careers; and thirdly, in order to achieve any of this, JETAA needs to raise its profile professionally and engage with local business communities.
In this vein, we decided to map out a multifaceted programme within JETAA UK to facilitate these needs and to engage and utilise the expertise of some of our more experienced members. We wanted to organise networking events for local ex-JETs to meet the local business communities (UK companies that are interested in Japan as well as local Japanese companies) so as to offer great opportunities for JETs to develop important contacts and give attendees a chance to keep up to date on what is happening in the Japan-related business world.
By JQ magazine editor Justin Tedaldi (CIR Kobe-shi, 2001-02) for Examiner.com. Visit his Japanese culture page here for related stories.
Stay warm this winter with some hot local events, from the debut performance of one of Japan's most successful live acts, another performance from one of the country's biggest crossover stars, and an annual showcase that brings the sights (and tastes) of Japan to vivid life.
This month's highlights include:
Saturday, Feb. 1, 6:00 p.m.
Asia Society, 725 Park Avenue
Free
The final entry of the film series Vengeance Is Shohei Imamura! Yasuko was exposed to black rain, the radioactive fallout from the atomic bomb dropped on Hiroshima. Years later, she and her townsmen continue to rebuild their life and endure the aftermath. At an age ripe for marriage, Yosuko has been rejected by man after man for fear of radiation, even though she has shown no signs of any illness. The film juxtaposes present-day struggles with flashbacks to scenes of wartime devastation. A departure from Imamura's usual interest in bawdy human behavior, this film brings him closer to his early mentor Ozu, who is known for his restrained and subdued study of quiet dignity and for whom Imamura acted as assistant director.
Tuesday, Feb. 4
Dragon Ball Full Color, Volume 1
$19.99 MSRP
Akira Toriyama's epic manga series—one of the most popular of all time—makes its English-langage debut in full color, graphic novel-size in print and digital editions! Son Goku is the greatest hero on Earth. Five years after defeating the demon king Piccolo, he's grown up and has a family. But what is the real reason for Goku's incredible strength? A visitor from outer space arrives bearing terrible news—Goku is an alien, and the visitor, Raditz, is Goku's brother! When Raditz turns out to be a ruthless killer, Goku must fight his incredibly strong brother to save his family and the entire human race. A surprising alliance may be Earth's last hope: Goku will team up with his old enemy Piccolo to save the world!
Tuesday, Feb. 4, 7:30 p.m.
Joe's Pub, 425 Lafayette Street
$30 reserved, $35 premium
Akiko Yano returns to Joe's Pub with her longtime New York friends/virtuoso musicians Will Lee and Chris Parker, answering overwhelming demand from the fans who caught their previous go-round in November 2012. See the pop and jazz chanteuse whom Jon Pareles of the New York Times calls "a world class songwriter with a clear, gentle, wide-ranging voice. She is also an accomplished, endearing performer who might be a Japanese Carole King, Joni Mitchell or Meredeith Monk…"
For the complete story, click here.
Kitcher's Café, a new series by Lana Kitcher (Yamanashi-ken, 2010-12) is an assortment of articles, topics and commentary written for the JET Alumni community. Lana currently serves as the Business Development Associate at Bridges to Japan, a New York-based cross-cultural consulting firm founded by JET alum Jennifer Jakubowski (Hokkaido, 1995-97). 
Dear recent JET returnees and current "job hunters,"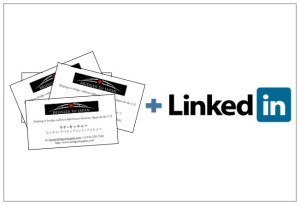 I was given the opportunity to speak at the JETAANY Career Forum in New York City a few weeks ago. Approximately 25 recent returnees (plus JET alumni going through a career transition) attended the event and were able to learn from the presenters, and also from one another, about how to successfully land a job in today's economy. We learned that it is important to keep strategies current as technology continues to change and as the methods of yesterday are not necessarily effective for our search today.
I would like to share with you some of the points from my presentation called "Making the Most of Your Network," in case some of you are also going through this transition now. When I first returned home from the JET Program I had a really difficult time figuring out how to start the job search. At that point my only full-time job had been teaching English in Japan, and I didn't know how to start looking for a new job from scratch. It took me until mid February to get a job, and I really wish someone had told me what I needed to hear earlier.
Posted by Kim 'Kay'  Monroe (Miyazaki–shi, 1995 -97). Click here to join the JETwit Jobs Google Group and receive job listings even sooner by email.
———————————————————————————————————
Position: N/A
Posted by: N/A
Type: N/A
Location: N/A
Salary: N/A
Start Date: N/A
Overview:
REGISTRATION NOW OPEN FOR ALL JETAA AND NON JETAA MEMBERS
The Pacific Northwest Chapter of the JET Alumni Association will be hosting its annual fall event, "Transitions 2013: Opportunities Forum & Networking Expo". While this event is primarily produced for our members, we welcome anyone from the community at large who are interested in joining the conversation. If you are new to the Northwest, curious about pursuing a graduate degree, looking to switch careers, or recently returned from Japan, Transitions is an event you won't want to miss.
Transitions seeks to provide a place and space for people to exchange ideas and business cards. There will be keynote speeches on HR, the non-profit sector, and LinkedIn, round-table discussions on pursuing higher education and careers, and a special topics presentation on personal finance. There will also be a panel discussion session followed by a Networking Expo with a variety of local organizations, companies, and universities. Read More
Via JETAA UK. Posted by Kim 'Kay'  Monroe (Miyazaki-shi, 1995 -97). Click here to join the JETwit Jobs Google Group and receive job listings even sooner by email.
————————————————————————————————————
This event, co-hosted by the University of Nottingham, is open to all ex-JETs from any region.
There will be:
· careers related advice/up-to-date information on doing business with Japan
· networking opportunities with: local UK companies interested in people with Japan related skills, Japanese people/companies in the region and of course other ex-JETS.
By JQ magazine editor Justin Tedaldi (CIR Kobe-shi, 2001-02) for Examiner.com. Visit his Japanese culture page here for related stories.
In the dog days of summer, it's best to escape the heat in a place that's cozy and cool. For those into Japanese cultural events, this month offers a diverse selection of music, film premieres and parties—all in the comfort of indoor air conditioning.
This month's highlights include:
Thursday, Aug. 1, 7:30 p.m.
Young Professionals 2nd Annual Midsummer Matsuri and Karaoke Party
Japan Society, 333 East 47th Street
$10 for corporate and individual members, $15 for non-members
Japan Society's Young Professionals events provide the opportunity for emerging business leaders from the U.S. and Japan (aged 25-45) to meet people with similar interests, experience programming on timely topics, and network with their peers. Attendees are invited to join for a night of networking, singing, eating and drinking featuring singer and Japanese TV personality Alex York as MC! Yukata and other summer attire are welcome, and admission includes light Japanese food and one drink ticket, cash bar thereafter. Space is limited; for advance registration email youngpro@japansociety.org or call 212-715-1219.
Saturday, Aug. 3, 7:00 p.m.
Asia Society, 725 Park Avenue
$35 members/students/seniors, $40 nonmembers
As part of the closing night presentation of the 36th Asian American International Film Festival, this screening of Our Homeland includes a Q&A with the director followed by an awards ceremony and gala reception featuring chef's tasting tables and open bar with specialty cocktails sponsored by Rémy Martin. Sent decades ago as a child to North Korea under a repatriation program, Sungho returns to Japan for a temporary medical visit. A wrenching human drama unfolds as his family grapples with why he was ever let go. Under the constant surveillance by an accompanying North Korean official, Sungho and his family reunite again in this sensitive tale inspired by Korean-Japanese director Yang Yonghi's true family story. Capturing the tender feelings of separation, memory, and belonging, the film also provides a rare glimpse into the life of ethnic Koreans in Japan. Presented in Japanese and Korean with English subtitles.
Friday, Aug. 16
Lincoln Plaza Cinema and Landmark Sunshine Cinema
$13, $13.50
Winner of the Directing Award for U.S. Documentary at the 2013 Sundance Film Festival and a hit at film festivals around the world, this candid New York story explores the chaotic 40-year marriage of renowned "boxing" painter Ushio Shinohara and his artist wife, Noriko. As a rowdy, confrontational young artist in Tokyo, Ushio seemed destined for fame, but met with little commercial success after he moved to New York City in 1969, seeking international recognition. When 19-year-old Noriko moved to New York to study art, she fell in love with Ushio—abandoning her education to become the wife and assistant to an unruly, husband. Over the course of their marriage, the roles have shifted. Now 80, Ushio struggles to establish his artistic legacy, while Noriko is at last being recognized for her own art—a series of drawings entitled "Cutie," depicting her challenging past with Ushio. Spanning four decades, the film is a moving portrait of a couple wrestling with the eternal themes of sacrifice, disappointment and aging, against a background of lives dedicated to art.
For the complete story, click here.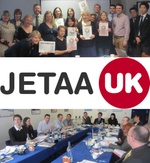 Via the extremely wonderful JETAA UK website:
JETAA UK is keen to find new ways to help returning JETs with their job search if/when they return to the UK. One popular idea is to set up a mentoring scheme to link returning JETs with other ex-JETs that have already established their careers in the UK.
We are looking for mentors from various working sectors with (in principle) five years work experience post-JET. This is a chance for you to build your leadership skills while giving back to the JET community. Please, please get involved, and pass this on to other ex-JET friends that might be interested.
For possible mentors:
You can sign up to the scheme here:
***Please note your personal information will not be used for any purpose other than the administration of the Mentor Program.***
For returning JETs:
We have a separate sign up sheet for you here:
The deadline for mentor sign-ups is August 30th, 2013. We plan to assign mentors and mentees within two weeks of that date.
*****Also from the JETAA UK website**********
JETAA UK wants to support JETs with their post-JET careers and provide nationwide professional networking opportunities and JET connect events for its members. In order to do this, we want to know what professional and regional areas you would be interested in and whether you would be willing to help out in any way.
Please fill in this quick questionnaire to help us help you!
https://docs.google.com/forms/d/1-Noev_dsw9Q-NeDAcxQPIOJgf_3QsVTUTP02idrQLmc/viewform
Contact Sarah Parsons, National Careers and Networking Coordinator for more info. on careers@jetaa.org.uk.
By Mark Flanigan (Nagasaki-ken, 2000-04) for JQ magazine. Mark is a program director with The Japan ICU Foundation in New York. Prior to his current position, he was a Rotary Peace Fellow at International Christian University in Tokyo.
The JET Alumni Association of New York is fortunate to benefit from the diversity of such a major metropolitan area like greater NYC. As JET alumni, the members also have the pleasure of joining in with various events and activities with other Japan-related organizations. One of the most active of these organizations over the past few years is the Kyushu Battenkai. JETAANY members have been fortunate to be able to enjoy many get-togethers with them here in the city.
What is Kyushu Battenkai? It's a very friendly and casual New York civic-based organization that was founded in 1997. Unlike many more formal Japanese organizations, they have no membership fee or official application process. They communicate with their approximately 150 members primarily by email as well as with updates on their website, which was launched in 2007.
The organization was started by a small group of New York-based Japanese people primarily from Nagasaki and Saga Prefectures. They later expanded to include people from all over Kyushu, and have added more activities over the years. They used to celebrate with just the Bonnenkai and Shinnenkai events, but now include about five events throughout the year, including festive spring and summer festival parties and, more recently, exciting jointly planned events with JETAANY.