Oct
6

Jobs, Uncategorized

Comments Off

on Job: Operations Associate – Armoury Group (New York City, NY)
Posted by Sydney Sparrow. Click here to join the JETwit Jobs Google Group and receive job listings even sooner by email
---
Job Title: Operations Associate
Posted by: Armoury Group
Location: New York City, NY
Contract: Full-Time
Here's a JET-relevant job passed along to us:
Job description
The Armoury Group is looking for a responsible, detail-oriented Operations Associate for its New York-based team. If you thrive working in a small, dynamic, and entrepreneurial environment we are interested to hear from you!
The Operations Associate will report directly to the Operations Manager and will be responsible for handling daily office operations and procedures. Compensation is commensurate with experience.
The ideal candidate will be experienced in handling a wide range of administrative and clerical tasks. S/he is also an independent self-starter, well-organized & detail-oriented, flexible, and enjoys the administrative challenges of supporting an office of diverse people.
Responsibilities include the following:
Assist the Office Manager to ensure daily office operations run smoothly with no interruption
Serve as the point person for shipments, supplies, equipment, bills, and errands
Accounting

processing & organizing supplier and service invoices
all bills are paid on time
Manage time cards and process payroll

Calendar Management – Organize and schedule meetings and appointments
Provide general support to visitors
Liaise with third-party service providers as needed
Undertake additional duties or sharing responsibilities during busy times and/or as requested by the Manager
Posted by Sydney Sparrow. Click here to join the JETwit Jobs Google Group and receive job listings even sooner by email
---
Job Title: Sales Support Administrator
Posted by: Inside Travel Group
Location: Boulder, CO, USA
Contract: Full-Time
Here's a job received directly from the company:
Inside Travel Group contains the award-winning travel brands InsideJapan and InsideAsia. They offer unique tailored itineraries, small group tours, and exclusive cultural experiences on travels in Japan and Southeast Asia. We are looking for a travel-minded individual with a strong attention to detail for a Sales Support Administrator position.
This is a full-time administrative position based in our US office in Boulder, CO. You will help facilitate the booking of our tailor-made holidays and create final travel documentation for our clients before departure. You will make bookings for a variety of services included in our trips over the phone, by email and using online booking systems. You may also be asked to do research on behalf of Travel Consultants and to check availability/pricing if required. As a key part of the customer experience we offer, you will play a vital role in ensuring the final documents for our clients are prepared in a timely fashion, accurately and using the most up-to-date information.
Our Boulder office is bright, vibrant and full individuals with a love for travel and a sincere desire to make our travelers' trips the best they absolutely can be. With a comprehensive benefits package, 20 days of PTO, and employer matched 401(k), we support our team both in and outside the office. Join us today!
Application Process: For full details of the Sales Support Administrator role, please visit https://www.insideasiatours.com/jobs/  
If this role is of interest, please apply now by sending an up-to-date CV and comprehensive cover letter showing how your skills and experience match the job description to: jobs@insideasiatours.com  
Posted by Sydney Sparrow. Click here to join the JETwit Jobs Google Group and receive job listings even sooner by email
---
Job Title: Library Specialist
Posted by: University of Pennsylvania Libraries
Location: Philadelphia, PA, USA
Contract: Full-Time
Here's a job passed along to us:
The Penn Libraries seeks a Library Specialist to handle acquisitions and cataloging functions for the Japanese and Korean collections. Reporting to the Area Studies Technical Services Coordinator, the Japanese/Korean Library Specialist, working at an advanced level and independently, will acquire and describe Japanese and Korean language materials for the Penn Libraries in accordance with established standards and institutional policy.
In both acquisitions and cataloging, the incumbent will perform complex problem-solving using advanced analytical skills. The incumbent will collaborate closely with the Japanese Studies Librarian to identify priorities for resource processing.
DUTIES
Primary responsibilities may include but are not limited to:
In accordance with cataloging standards/rules and local practice, perform routine and complex copy cataloging of Japanese and Korean language materials. Create original bibliographic records for Japanese and Korean language materials as needed.
Perform routine and complex ordering, receipt, and invoicing of Japanese and Korean language materials, including frequent direct communication with vendors.
Perform routine and advanced searches of Penn Libraries catalogs (Franklin & Alma), external bibliographic utilities (e.g. OCLC Connexion, CiNii), and online marketplaces (e.g. Amazon Japan, Nihon no Furuhon'ya/JADOB) for bibliographic and acquisitions information.
Process physical inventory, including unboxing materials (with occasional lifting of boxes), barcoding of library items, and transporting book trucks through Penn Libraries spaces.
Solve routine and highly complex bibliographic and acquisitions problems involving Japanese and Korean materials, including providing language expertise to other Penn Libraries staff as needed.
Train and supervise student assistants, and review their work as assigned.
Perform additional duties as assigned.
Posted by Sydney Sparrow. Click here to join the JETwit Jobs Google Group and receive job listings even sooner by email
---
Job Title: International Affairs Analyst
Posted by: Aflac
Location: Tokyo, Japan
Contract: Full-Time
Here's a job received directly from the company:
Aflac, a leading U.S. financial institution in Japan, is looking for an International Affairs Analyst to handle a wide range of duties as a member of a highly effective government relations team. Responsibilities include researching and writing advocacy materials and policy documents; close tracking of and frequent reporting on regulatory and legislative developments; providing staff support for senior executives; and project management, including event planning. Close attention to detail, the ability to handle multiple projects and work collaboratively with others under tight deadlines are key attributes for this position.
Compensation competitive and commensurate with experience and skills.
Qualifications
Bachelor's Degree (Master's preferred) in international studies, finance, or a related discipline
At least three years of related work experience (preferably five)
Strong Japanese, JLPT N1 or equivalent
Strong Work and PowerPoint skills
Excellent organizational, communication, and teamwork skills
Superior writing ability (translation experience preferred) and interest in public policy
A positive, constructive attitude and determination to follow through 
Application Process: For more information or to apply, please email Adam Richards: <arichards@aflac.com>  
By JQ magazine editor Justin Tedaldi (CIR Kobe–shi, 2001-02). Justin has written about Japanese arts and entertainment for JETAA since 2005. For more of his articles, click here.
The Japan-centric events of the month ahead promise to be as rich and full as autumn itself—brisk and colorful, with a dash of unpredictability.
This month's highlights include:
Thursday, Oct. 3, 8:00 p.m. and 10:00 p.m.
Zac Zinger Fulfillment Release Concert
Jazz at Kitano, 66 Park Avenue
$18 cover, call (212) 885-7119 for reservations
A four-time recipient of the ASCAP Young Jazz Composer Award, Zac Zinger is a composer and musician (whose credits includes Final Fantasy XV: Assassin's Festival and Street Fighter V) ready to unleash his debut album. Fulfillment is a compilation of Zinger's best compositions for small jazz ensemble over the last decade, performed on shakuhachi (Japanese bamboo flute) and saxophone with his progressive jazz quartet featuring Sharik Hasan on piano, Adam Neely on bass, and Luke Markham on drums.
Sunday, Oct. 6, 2:00 p.m.
Wind of Tsugaru in New York: Bunta Satoh, Tsugarubue
Carnegie Hall (Weill Recital Hall), 881 Seventh Avenue
$25-$45 (click here for 20% discount for orchestra seats)
Flautist Bunta Satoh introduces the history and culture of Tsugarubue, a Japanese bamboo flute from the Tsugaru region of Aomori Prefecture. In addition to performing this one-of-a-kind music, he composes for the instrument and organizes workshops to inspire a new generation to uphold its tradition. He released his third album, The Wind of Tsugaru, in January 2017. Joining him for this performance are Hiro Hayashida and Sota Asano (taiko drums), Chihiro Shibayama (percussion), Stephanie Matthews (violin), Reenat Pinchas (cello), and Hsin-Ni Liu (piano).
Oct. 11-17, various times
Tora-san, Our Lovable Tramp (It's Tough Being a Man)
Film Forum, 209 West Houston Street
$15, $9 members
New 50th anniversary 4K restoration! The longest-running film series starring the same actor (48 features over 27 years), with all but two directed by Yoji Yamada and every one starring Kiyoshi Atsumi as the itinerant, rough around the edges peddler Torajiro Kuruma (nicknamed Tora-san, literally "Mr. Tiger"), a comic figure as iconic in Japan as Chaplin while capable of cutting through pretentious piffle and providing serene counsel to the troubled and the lovelorn—if not always to himself. In his debut appearance, Tora-san hilariously botches the arranged marriage of his kid sister Sakura (Chieko Baisho), but later reverse-psychologizes two timid lovers into a real romance.
Read More
Posted by Sydney Sparrow. Click here to join the JETwit Jobs Google Group and receive job listings even sooner by email
---
Job Title: Director of Study Abroad
Posted by: George Washington University
Location: Washington, DC
Contract: Full-Time
Here's a job passed along to us:
The George Washington University Office for Study Abroad in Washington, D.C. is now searching for a full-time Supervisor, Study Abroad Advising.
Reporting to the Director of Study Abroad, the Supervisor of Study Abroad Advising oversees the administrative operations related to advising and assessment within OSA. Responsibilities include, but are not limited to:
Providing direction and feedback to the advising staff to ensure efficiency, consistency, and ongoing improvement of the student experience.
Coordinating advising across Global Bachelors and GW Programs Abroad with other team members.
Resolving complex advising issues requiring research or potential escalation to the director.
Designing and implementing pre-departure orientation for students.
Managing study abroad program provider relations.
Organizing study abroad week and the study abroad fair.
Administering the program petition process.
Overseeing use of the databases and platforms that capture data for OSA transactions.
Assisting the Applications Administrator in reporting data to national organizations such as IIE Open Doors.
Providing regular data updates to the OSA director and university leadership for management decisions and forecasting.
Collecting data on regulations, news, reports related to international/global education and higher education in the US and abroad.
Supporting OAS teams to collect and analyze study abroad data, trends, competitive data and developments as requested/needed.
Hiring, training, coaching, and supervising three professionals and multiple student employees. To include, goal setting and conducting performance reviews.
The position is based at GW's Foggy Bottom Campus in Washington, DC. The incumbent may perform other related duties as assigned. The omission of specific duties does not preclude the supervisor from assigning duties that are logically related to the position.
Application Process: For more information, please see the link on our Jobs at GW website: https://www.gwu.jobs/postings/71108
Read More
Posted by Sydney Sparrow. Click here to join the JETwit Jobs Google Group and receive job listings even sooner by email
---
Job Title: Finance Specialist
Posted by: North Pacific Fisheries Commission (NPFC)
Location: Tokyo, Japan
Contract: Temporary
Thanks to JET alum, Mervin Salazar (Nagano-ken) for the following job opening:
The North Pacific Fisheries Commission (NPFC) invites applications for a temporary consulting position of Finance Specialist. The appointment will be for an eleven (11)-month period, with a possibility of extension.
NPFC is an international organization established on 19 July 2015 in Tokyo, Japan with the objective of ensuring the sustainability of fisheries resources and the marine ecosystems of the North Pacific Ocean.
Under the overall supervision of the Executive Secretary of the NPFC, the Finance Specialist assists the Executive Secretary regarding finance matters of the Commission.
Finance Specialist's primary functions and duties:
Assist the Executive Secretary in implementing all finance matters of the Commission
Assist Executive Secretary in payment, disbursement procedures and travel arrangements of the Secretariat staff and invited experts
Liaise with service providers for all infrastructure, equipment, and making a contract
Annually arrange and support independent auditors for the Commission
Assists the Executive Secretary in the preparation of budgets for the regular functioning of the Secretariat and associated special projects
Others required by the Executive Secretary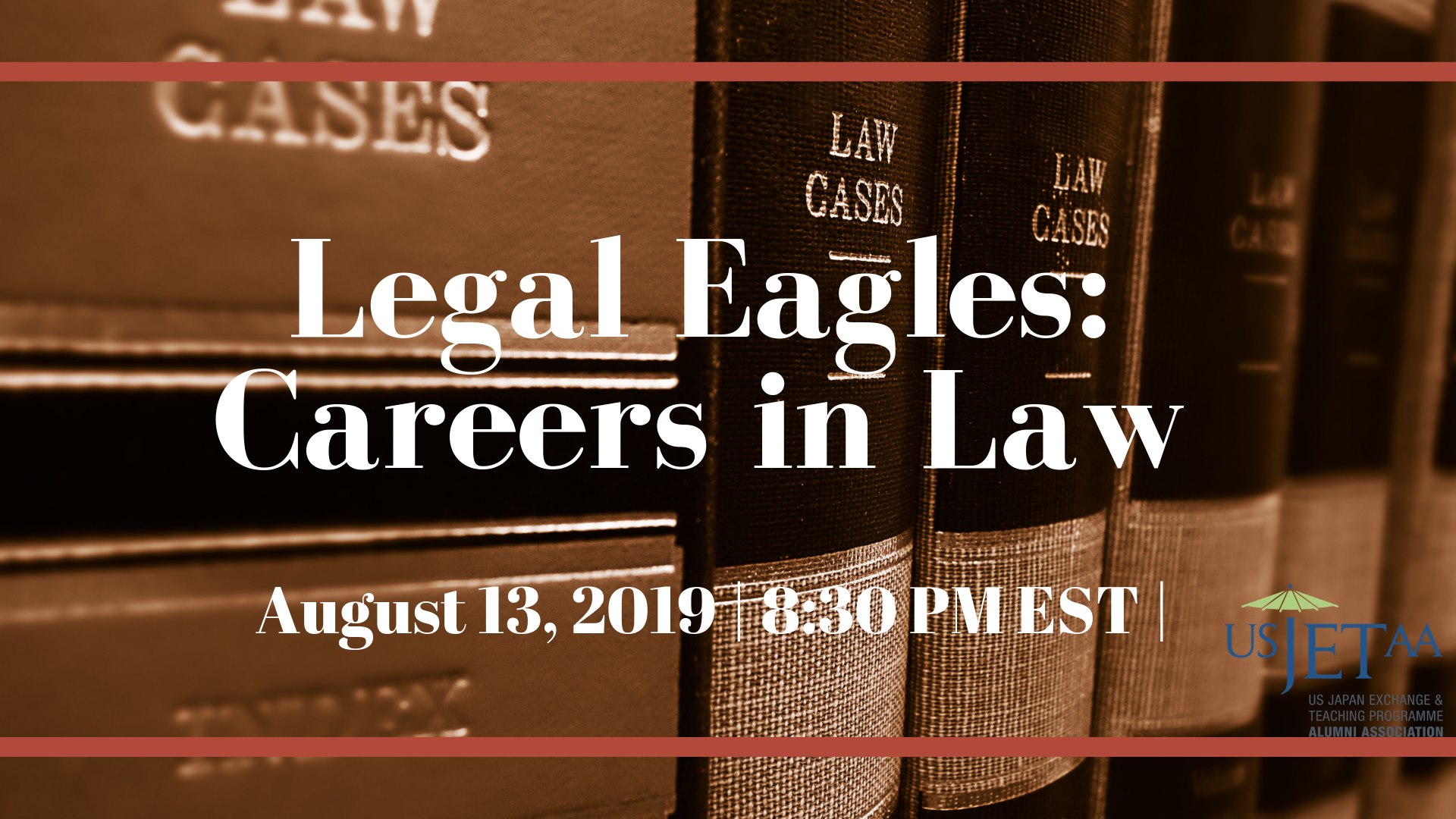 On August 13, 2019, US JETAA hosted a webinar for JET alumni interested in going to law school or pursuing a career in the legal field. Four JET alums: Steven Horowitz (Aichi-ken, 1992-1994), Andy McCarthy (Akita-ken, 2005-2008), Jonathan Carll (Niigata-shi, 2008-2011), and Sarah H. Lee (Kumamoto-ken, 2004-2006) shared their experiences in law school, what they've done after they finished, and gave some pointers for those considering a career in law. Feel free to check out the full webinar here.
More information about the speakers can be read below. Thanks to US JETAA for their biographies and hosting a wonderful webinar!
SPEAKERS
Steven Horowitz (Aichi, 1992-1994) is the Director of Legal English Programs at St. John's University School of Law where he has the good fortune to work with two other JET alumni! He has a JD from Duke Law School, an MA TESOL from CUNY-Hunter College, a CELTA Certificate, and a BA in History from the University of Pennsylvania. He has also studied law at Waseda University and interned for Japanese law firms.
Andy McCarthy (Akita, 2005-2008) works for a boutique law firm focusing specifically on oil and gas transactions in various oil and gas plays throughout the United States. After JET, Andy returned to the United States and studied at The Ohio State University Moritz College of Law, graduating in June, 2011. Shortly after graduation, Andy worked as a field landman in eastern Ohio for nine months, before joining a large oil and gas law firm in Houston, Texas in May, 2012. Andy is licensed to practice law in Texas, Ohio, and Nebraska.
Jonathan Carll, (Niigata City, 2008 – 2011) Graduated from law school in 2015. Licensed in Texas. He worked mostly as a Japanese document review attorney since that time. Prior to law school he worked for a year as a translator on similar Japanese document review projects.
Sarah H. Lee (Kumamoto, 2004-2006) is a legal aid attorney in Boston, MA with the Volunteer Lawyers Project of the Boston Bar Association. She currently practices housing and family law; her past practice also includes child welfare law, immigration, consumer law, and foreclosures. Sarah earned her B.A. from Wellesley College and her J.D. from The Ohio State University Moritz College of Law, where she was a member of The Ohio State Law Journal and a law clerk with the Legal Aid Society of Columbus.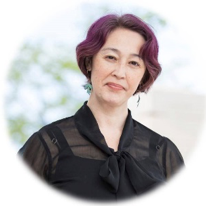 Emily Frank (Hokkaido, 1993-1996) is a professional career counselor and coach who has worked with and helped JET alumni all over the world. Her website is www.DenverCareerCatalyst.com.

Job Burnout Worksheet
Are you struggling with a decision about whether it's time to leave your job or not?  This worksheet will help you decide if you're really burning out or if you can make some changes at your current job that make it worth sticking out.  Write your answers in as much detail as possible.
Control

: Do you feel you lack autonomy at work? What causes you to think that?  For instance, is your work an always-on-call culture, with expectations that you will respond to emails and phone calls even at night or on weekends?  Do you have enough staff to accomplish what needs accomplishing? If not, are there any steps you can take so mitigate these?

Workload

: Can you feasibly accomplish your work and still do things like eat lunch and leave work on time?  Have you successfully prioritized your tasks and figured out ways to delegate things? Are you letting perfect be the enemy of good?  Would learning effective time management strategies make your workload manageable?

Reward:

Are you getting enough

from

your job?  Remember that rewards are both intrinsic (the intangible things that make the job itself satisfying, like being acknowledged by colleagues and clients, feeling like you're growing, etc.) and extrinsic (the things you get from the job like pay and benefits) and that we each need some of both in order to be happy.  What do you need to be getting from your job in order to feel happy with it? Would getting a raise or promotion be enough? (If so, absolutely seek one!)

Fairness:

Does praise get spread fairly evenly across all areas of your team, or are certain people given more for doing the same amount of praise-worthy work as others?  Are there racial, gender, age, or gender identity biases? If so, you may want to start by pointing these imbalances out—people are often unaware of their own biases, but tread carefully so as to avoid hurting feelings!  You may even enlist the help of a sympathetic colleague who can say something like, "I noticed that Janet contributed a lot to this program but wasn't one of the people who got a thank-you gift card for it. Can you please help me understand why that is?"




Culture:

Who do you work with?  Are there people who regularly ask how your day is going?  Are people supportive and trustworthy? Is water cooler talk discouraged?  Sometimes you can mitigate some of these relationship challenges by simply getting to know the others you work with a little better, but sometimes those behaviors are frowned on, or your colleagues are simply not people you can trust.  We humans need a sense of community, so the culture of your workplace can have a huge impact on the sustainability of your job.




Values:

If you've followed any of my social media, you'll know that this is one of my key talking points.  A mismatch in your values and those of your workplace will burn you out in a job faster than just about anything I know.  Did your workplace once have values that aligned with yours but those have shifted? If so, in what ways has that become apparent?  Are the decision-makers open to suggestions and willing to make small changes? What are the current underlying motivations for decisions, and how do those feel to you?
Deciding whether or not to leave a job can feel like a heavy burden, but be thoughtful and honest about these questions and you will have a better understanding of whether to stay or go.

© 2019
Research from https://www.ncbi.nlm.nih.gov/pmc/articles/PMC4911781/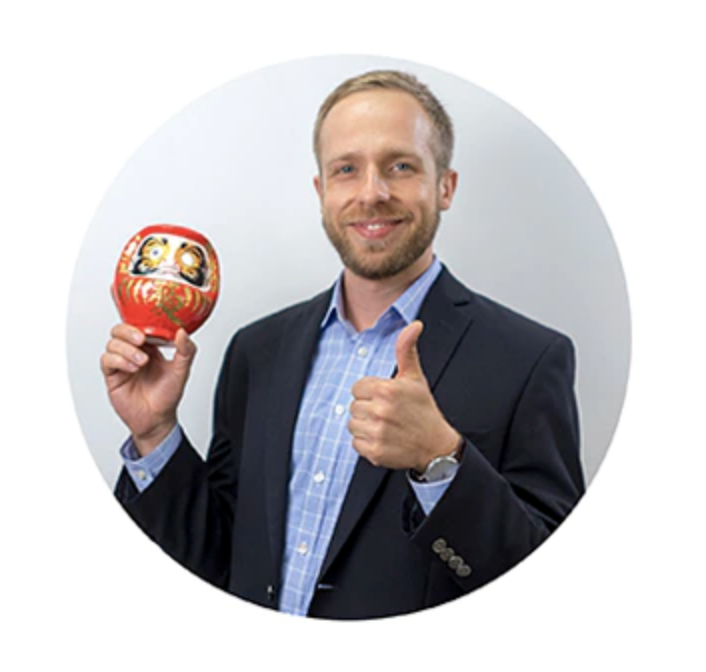 Photo from: https://www.kickstarter.com/projects/kiradane/horimono?ref=nav_search&result=project&term=horimono
JET alum, David Caprara (Nara-ken, 2012-2014) has been working as a journalist post-JET. He credits his time on the JET Programme to help his career. For three years, he worked in New York City for two Japanese media outlets, NHK, and the Tokyo Shimbun. Before that, he was a freelancer for a wide array of international outlets around the world. Today, he's currently working on a new documentary, Horimono, which follows a group of tattoed pilgrims to the holy mountain of Oyama in Japan.
For more information about the documentary, which includes the trailer, the project outline, and the list of the crew, please click here.
Janice, who's an editor for an RV Road Trip blog sent this link to us and we thought it would be interesting to share. Do you agree with her? Let us know in the comments if she's missing one of your best things to do in Japan.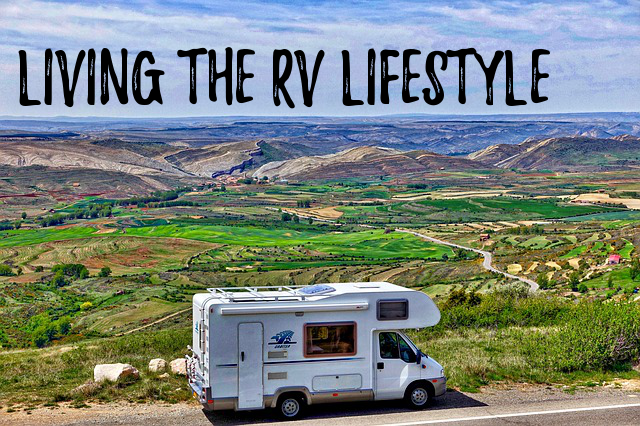 Chapter Beats June, 2019
JETAA Chapter Beat is a periodic mosaic of events taking place in the JETAA sphere. Compiled by AJET's Director of Alumni Relations Megan Buhagiar (Ishikawa Prefecture, 2017- Present)
Visit the UK's First Sake Brewery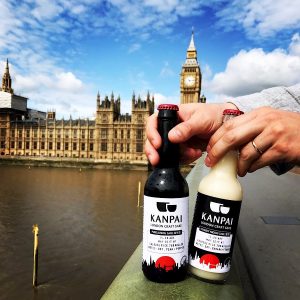 In 2017 Tom and Lucy Wilson started a sake revolution in Peckham – bringing Kanpai to life: the UK's very first brewery championing Japan's national drink.
We have space for up to 20 people to come along and learn about how they've bought this amazing part of Japan to London. We've reserved a private space for JETAA (plus friends), but head to the link and sign up as spaces are limited and fill quickly!
Date: 8th June 2019
Time: 14:00 – 17:00
Location:      Kanpai London Sake Brewery &
Taproom, Unit 2A-2, 133 Copeland
Rd, Peckham, London SE15 3SN
https://www.eventbrite.co.uk/e/jetaa-london-visits-kanpai-brewery-tickets-61893110961
Want to learn more beforehand? https://www.jetaa.org.uk/news/the-uks-first-sake-brewery/
Hanami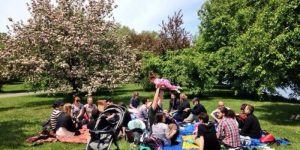 Our hanami flower-viewing picnic has moved to June 1 due to the unfortunate forecast this weekend. On the plus side, that means extra time to let us know you're coming through Eventbrite and/or order a Sushi Fresh bento lunchbox.
Join us in this long-term Japanese tradition of having a picnic under the beautiful blossoming trees during spring! Everyone is welcome, including friends and family of JET alumnus.
Date And Time
Saturday, 1 June 2019
12:30 PM – 5:00 PM EDT
Location
Dunton Tower
917 Sherwood Drive
Ottawa, ON K2C 3R6
Since Carleton University is close to the Arboretum, we will be meeting at the university campus at Dunton Tower and then walk over to the area we'll be using for our hanami and bento picnic.
For those of you who don't know, the Arboretum is a large 26 hector park, located between Prince of Wales Drive and the Rideau Canal, with a lot of open space. It has over 1,700 of different kinds of shrubs and trees from all over the world – including the famous Japanese cherry blossom trees!
Clean Up For Sarah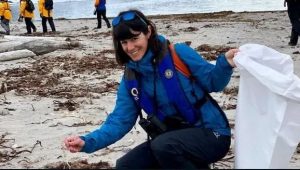 This event was created to honour Sarah Auffret, who was tragically taken from this world she so loved on March 10, 2019.
Since Sarah has left an impression on people across the globe, let us remember and honour her together.
Sarah was passionate about her job and keeping this wonderful world free from our own rubbish that has affected the environment. Please join us in a big clean up that will happen annually on her Birthday 16th June. It doesn't matter what part of the world you're from let's clean it together!
Please share and invite your friends that knew Sarah. Comment where you're from, as we all know Sarah has touched so many lives across the globe.
Date:      June 16th
Time:      09:00 – 12:00 UTC+08
Seminar: Cycle Around Japan – Brisbane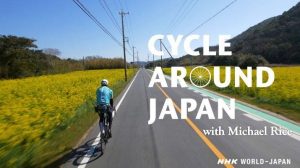 Date: Monday, June 17th
Time:     14:00 – 16:30
Venue:   Dexus Place, L31, Waterfront Place,
1 Eagle Street, Brisbane
Join us at the 'Cycle Around Japan' seminar in Brisbane, where NHK World-Japan television presenter and cyclist Michael Rice will recount his cycle touring experiences in Japan and offer advice on the opportunities available and waiting for the intrepid explorer—where all roads lead to the heart and soul, to the essence of Japan.
From winding coast to snow covered mountains, from the boundless horizons of Hokkaido to the ancient forests of mythology in Miyazaki prefecture, from well-loved destinations to the next new discovery awaiting around each bend of road, cycling in Japan offers a total immersion into the atmosphere of Japan – a unique way of experiencing the natural and cultural wonders of this country in a way like no other.
Register your interest by clicking "Going" on this page or by contacting the Consulate-General of Japan, Brisbane –
phone: (07) 3221-5188
email: culture@bb.mofa.go.jp
*The seminar will be followed by networking with refreshments.
*You can view Michael's NHK World programmes on demand at:
https://www3.nhk.or.jp/nhkworld/en/ondemand/program/video/cycle/?type=tvEpisode&
Pre-Departure Meeting
Date:     June 22nd
Time:     15:30 PDT
Venue:   Downtown Vancouver
The newest group of JET participants are preparing for life in Japan! We are looking for energetic and committed JET alumni to facilitate the passing of the torch. Consider sharing your expertise and enthusiasm with the next generation.
Below you will find details on Pre-Departure Orientation and a full description for each volunteer position. Most volunteers are not required to attend the full day but you may sign up for multiple positions. We want to provide new JETs with the best possible head start so there will be some preparation required for workshop presenters.
Register for your desired position(s) at https://forms.gle/bnrYo7xoFCA6LEX46
by Sunday, May 26th.
SCHEDULE
Pre-Departure Orientation – Day 1 (Saturday, June 22nd)
BCIT Downtown Campus, 555 Seymour St, Vancouver
Reception Dinner & Social Event, Free for JETAABC Members (details TBA)
Pre-Departure Orientation – Day 2 (Sunday, June 23rd)
Wosk Centre for Dialogue, 580 W Hastings St, Vancouver
JETAA NY

Rock Climbing Night!
Date:     Tuesday, 4th June
Time:     18:00 – 21:30
Venue:   Brooklyn Boulders Queensbridge
23 – 10 41st Avenue,
Long Island City 11101
Join Princeton in Asia and JETAANY for our first ever Rock Climbing Night! Experienced and first time climbers welcome! We'll be meeting up at Brooklyn Boulders Queensbridge at the registration dest at 18:00 to climb, mix and mingle. Or, drop by anytime and look for folks wearing "Princeton in Asia" t-shirts. If you're new to climbing there's a free orientation and those who want pizza, bring or Venmo $5 for pizza to be delivered to the climbing gym at 19:30.
RSVP by June 2nd here
https://form.gle/TV3JYcKAAmnpsbXQ7
SWFL Area Meet Up for Ramen
Date:     Saturday, June 15th
Time:     18:00 EDT
Venue:   NAMBA Ramen and Sushi
8847 Tamiami Trail North,
Naples, Florida, 34108
If you are in the SWFL area and are available – please join us for a get together for some excellent ramen. Get ready to experience a little 懐かしい for Izakaya dining!
KC JET Q&A
Date:     Saturday, June 8th
Time:     09:00 – 17:00 CDT
Venue:   Kansas City Art Institue
4415 Warwick Blvd, Kansas City,
Missouri 64111
The new JETs are about to ship out to Japan! Let's send them off as prepared as possible. It will still be at the Batty House across the street from Nelson Atkins Art Museum.
JET Alumni are welcome to attend the Q&A to help support or watch the sessions. We will also be streaming the sessions to the Heartland JETAA Facebook Group if you want to watch there.
Dress-code:    Business Casual
Schedule is being finalized.
JLPT Study Group
Date:     Sunday, 9th June
Time:     12:00 – 14:30 MDT
Venue:   Stellas Coffee
              1476 S Pearl Street,
Denver, Colorado, 80210
Friendly reminder that December's JLPT is only 6 months and some days away! Let's start studying hard so we can all 合格する!
I am starting a study group in June for anyone who is interested in studying for the JLPT together. The first meeting will be sometime during the first week of June.
All levels are welcome!
If you are interested in joining please comment.
UPDATE: Let's meet June 9th since Denver Pop Culture Con is the first weekend in June and the 8th is the Q&A session for departing JETs.
I'll be at Tokyo Premium Bakery around 11:30 then head over to Stellas around 12:00 to grab a couple of tables. Feel free to drop in and out at anytime!
6th Annual JETAA Yakiniku BBQ
Date:     Sunday, 2nd June
Time:     12:00 – 15:00 CDT
Venue:   Shelby Park, Shelby Ave & S 20th St,
              Nashville, TN 37206
Your favorite summertime event is back!
Meet us at Mission Shelter in Shelby Park for our Yakiniku grill-out. Tickets can be pre-purchased online (portal will be posted closer to the date) and pricing is as follows:
JET Alumni, departing JETs, and children: $5/person
Everyone else: $10/person
Tickets are available for purchase at:
https://www.eventbrite.com/6th-annual-jetaa-yakiniku-bbq-tickets-62084528496
We ask that you buy your tickets no later than Friday, May 31st, so we know how much meat and vegetables to purchase. Any last-minute guests will need to bring exact change to participate. Food, soft drinks, plates and plastic-ware will be included, so please come hungry!
If you have any questions, please feel free to comment below. Thank you!
Nihongo Dake Dinner
Date:     Wednesday, 5th June
Time:     17:30 – 19:30 CDT
Venue:   Saji Ya,
695 Grand Ave, Saint Paul,
Minnesota 55105
Come join us for food, drinks and some conversation in Japanese!
This is a great way to meet new people, practice your Japanese skills and just have fun!
Hope to see you there!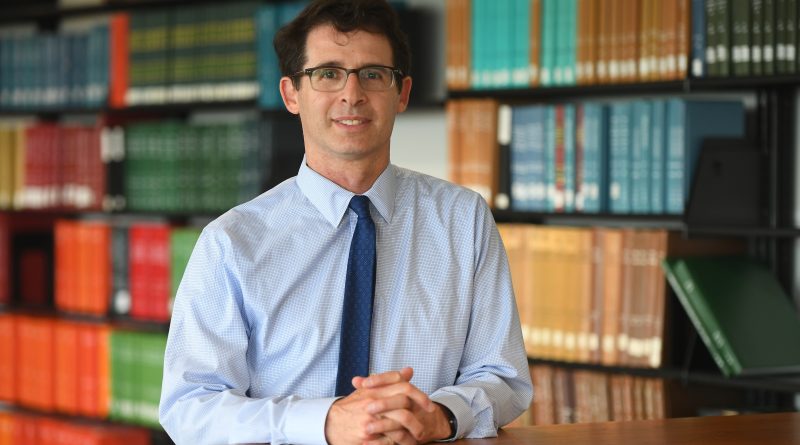 Check out AJET's Connect Alumni Spotlight featuring JETwit's own, Steven Horowitz: http://connect.ajet.net/2019/05/30/alumni-spotlight-steven-horowitz/
Hendrix College record of six seniors have been accepted as Assistant Language Teachers (ALTs) in the Japan Exchange and Teaching (JET) Program:
Alex Berner, a psychology major from Keller, Texas
Jazmin Calixto, a psychology major/studio art minor from Dallas, Texas
Adrienne McGooden, a psychology major from Siloam Springs, Ark.
John Tran, a religious studies/neuroscience double major from Little Rock, Ark.
Katherine Verdaris, an economics major from Little Rock, Ark.
Hueseng Xiong, a biochemistry and molecular biology major/Chinese minor from Subiaco, Ark.
"I think this year's success is largely the result of these students' active participation in a broad range of Japanese cultural activities on campus and in the community," Gwen Stockwell, director of ESOL and International Student Services for Hendrix, said.
"It has been great to see Japanese language and culture contribute to diversity on our campus and in our community. As a JET alumna myself—I served in Miyazaki, Japan, from 1998 to 2001—I'm delighted to see our graduates now be able to benefit from cultural exchange programs like this."
Read more about the new ALTs and their experiences here!

Please give a warm welcome to the new staff at CLAIR New York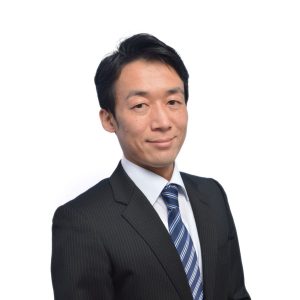 Takahiro Ando — Deputy Director, JLGC
Hello, everyone! I am Takahiro Ando, the new Deputy Executive Director of Japan Local Government Center. Like ex-Deputy Executive Director, Fukutomi, I am originally an officer at the Ministry of Internal Affairs, specializing in local government administration. In addition to my work in Tokyo, I have worked for two prefectural offices: Fukushima and Tochigi. Also, I was born in Kagawa, and raised in Chiba.
Although I have some "hometowns" in Japan, I have had almost no chance to visit foreign countries, so far. Therefore, I am so happy to have this opportunity to live and work in New York, which is full of energy and enthusiasm.
Concerning JET, my mother is an English teacher in Chiba, and I heard about ALT members she worked with. Unfortunately, I did not have a chance to meet them in Japan. So, I am looking forward to getting in touch with you!
---
CLAIR Staff Responsible for JETAA USA
Sugawara san and Fujiwara san will be responsible for JETAA activities in the U.S.  The same as last year, chapters will have a designated contact in CLAIR, separated into Eastern and Western Chapters. Shinori Nagasawa is still in New York and will be supporting JETAA Canada.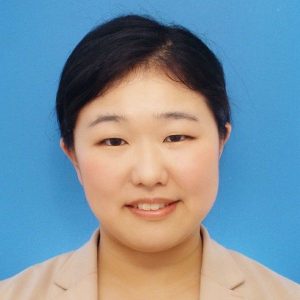 Aki Sugawara
sugawara@jlgc.org
Chicago, Heartland, Texoma, Rocky Mountain, Pacific Northwest, Portland, Northern California, Southern California, Hawaii, Minneapolis
I'm in charge of the western JETAA chapters this year. I'm originally from Yamagata Prefecture, which is located in northern Japan. Yamagata is famous for hot springs and ski resorts. Also, cherries and pears are so delicious. I've never been to America before, so this is my first trip. Everything about American life is new and it makes me excited. My hobby is playing instruments. But usually, I like to do things like walking and listening to music. I also like traveling. I'm looking forward to seeing many people and our getting to know each other. I'm so glad to be working with you. Let's keep building a good relationship. Thank you!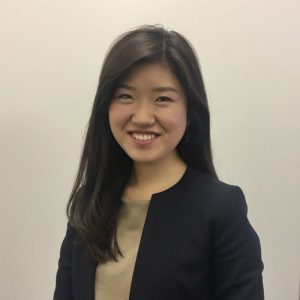 Tomoko Fujiwara
fujiwara@jlgc.org
Washington DC, New York, New England, Southeast, Mid-South, Florida, Alaska, Great Lakes, and Music City
I'm in charge of the eastern JETAA USA chapters this fiscal year. I'm from Nagano Prefecture. Originally, however, I was born in Hiroshima and then moved to Tokyo. I also lived in Kyoto too. After that, I started working at the Nagano Prefectural Office from 2016. I had been to the US three time before I came to New York in April. My first visit to the US was to Guam with my family. The second time was Indiana State through a study abroad program to learn about agriculture in the US. After the program, I went to Washington, D.C., and New York. When I was a graduate student, I visited Philadelphia and Boston. As you can see, I like traveling abroad. I've been to Kenya, Spain, Germany, Mexico, and so on. I would like to visit the places I've never been to in the US as much as I can. Also I love music, including singing karaoke. I'm looking forward to working with you all and hope I have the chance to get to know each of you!
---
Farewell to Kotaro and Shigeru!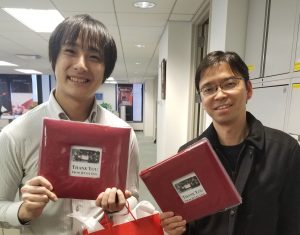 Thank you to all the chapters that submitted farewell messages to Kotaro (Tony) Kashiwai and Shigeru Fukutomi.  They absolutely loved the messages and photos you included in their personalized books.
To stay in touch with Kotaro (Tony) Kashiwai please reach out to him on Facebook https://www.facebook. com/kotaro.kashiwai. To contact Shigeru please email him at s.fukutomi1974@gmail.com