By Suzanne Bhagan (Tottori-ken, 2014-2015)
Suzanne is a freelance writer originally from Trinidad and Tobago. You can connect with her on LinkedIn or on her blog.
Hey, everyone! There's another national holiday this week (Health and Sports Day) so who's ready for some hiking, kiritanpo, kayaking, parades, beef, and screaming? Read on to find out more!
When: 7-9 October
Where: Odate, Akita Prefecture
Enjoy live performances and kiritanpo (rice grilled stick and specialty of Akita prefecture) at this unique festival.
29th Yufuin Eat Beef and Scream Tournament
When: 9 October
Where: Yufuin, Oita Prefecture
I scream, you scream, we all scream for beef (literally)! Head to Mount Yufu for this unusual event that combines beef eating and screaming into a stratovolcano.
When: 9 October
Where: Ogaki, Gifu Prefecture
Help carry the mikoshi and be part of one of Ogaki's biggest events for the year!
When: 14 October
Where: Kyoto, Kyoto Prefecture
Celebrate Halloween early by hitting the street with Kyoto's very own yokai parade.
When: 14 October
Where: Lake Biwa, Shiga Prefecture
Pack a bento and come kayak Japan's largest freshwater lake with a professional instructor!
When: 15 October
Where: Miyoshi, Tokushima Prefecture
Strap on those hiking boots to climb Shikoku's third tallest peak.
By JQ magazine editor Justin Tedaldi (CIR Kobe–shi, 2001-02). Justin has written about Japanese arts and entertainment for JETAA since 2005. For more of his articles, click here.
The Japan-centric events of the month ahead promise to be as rich and full as autumn itself—brisk and colorful, with a dash of unpredictability.
This month's highlights include:
Thursday, Oct. 5, 6:30 p.m.
Hiro Mashima: The Magical World of Fairy Tail
Japan Society, 333 East 47th Street
$30, $25 Japan Society members, seniors and students
Award-winning manga artist Hiro Mashima, known for his bestselling series Fairy Tail, comes to Japan Society for a special talk in conjunction with New York Comic Con. The epic fantasy series, which has sold over 60 million copies worldwide, follows the rambunctious wizard's guild Fairy Tail through adventures in a stunning variety of settings, with a mind-boggling array of colorful characters. Mashima, also renowned for his long-running series Rave Master, joins us to discuss the works that have captured the imaginations of fans around the world. Moderated by Ben Applegate, director of the Kodansha Comics publishing team at Penguin Random House, and interpreted by Misaki Kido, marketing director at Kodansha Advanced Media. One lucky guest will win a surprise gift from Mashima-sensei at the event! Followed by a reception.
Oct. 5-8
Jacob K. Javits Convention Center, 655 West 34th Street
Limited tickets available
With a record attendance of more than 170,000 visitors last year, the East Coast's biggest gathering for fans of comics, film, anime and manga, New York Comic Con returns with its biggest roster of Hollywood talent to date, and features exclusive screenings, gaming, cosplay photo ops, interactive booths by manga publishers including Vertical Comics and Kodansha Comics , and special guest appearances by manga artists Hiro Mashima (Fairy Tale) and Akira Himekawa (The Legend of Zelda)!
Friday, Oct. 6, 7:00 p.m.
Japan Society, 333 East 47th Street
$13, $10 seniors and students, $5 Japan Society members
Screening in 35mm! An ace fighter pilot and ex-member of the Italian Air Force during WWI is mysteriously cursed with a pig's face. Disillusioned with humanity, he adopts the name Porco Rosso ("Crimson Pig") and spends his time near the Adriatic Sea, drinking at a local bar and fighting off air pirates for cash. Famous for his unsurpassable flying skills, Porco draws the envy and antagonism of an American pilot who plots to take him down with the help of the fascist Italian police. This sixth film by Hayao Miyazaki is among the master animator's most personal and underrated, highlighting his deep love for aviation and pacifist worldview within an action-adventure story perfect for adults and children alike.
By Suzanne Bhagan (Tottori Prefecture, 2014-2015)
Suzanne is a freelance writer originally from Trinidad and Tobago. You can connect with her on LinkedIn or on her blog.
Put away that cool biz. October is here! Before you snuggle under that kotatsu, here are some events to get you nice and toasty!
When: 8 October
Where: Otsu, Shiga Prefecture
Get ready to work it. Shiga AJET invites volunteers to flex those muscles to pull festival floats at the famous Otsu Matsuri.
When: 7 October
Where: Kyoto, Kyoto Prefecture
This fall, Block 6 kicks off their welcome undoukai/picnic in the park for all Block 6 JETs, new and old.
When: 8 October
Where: Hita, Oita Prefecture
Oita AJET welcomes all JETs and friends to hop on a pleasure boat, drink, eat, and relax on Hita's Mikuma river.
When: 7 October
Where: Nagaoka, Kochi Prefecture
It's time for HAJET's annual rafting trip down south. Grab a paddle pronto!
By Stacy Smith (Kumamoto-ken CIR, 2000-03) for JQ magazine. Stacy is a New York City–based provider of top quality Japanese interpreting, translating and writing/editing services. Starting from her initial encounter with Japan in her teens, she has built up a consummate understanding of the country's language and culture, enabling her to seamlessly traverse between Japan and the U.S. and serve as a bridge between the two. For more information, visit www.stacysmith.webs.com. As a writer, Stacy also shares tidbits and trends with her own observations in the periodic series WIT Life.
Having spent three years on JET in Kumamoto, home of nationwide sensation Kumamon who didn't yet exist when I was there, I must honestly say that I approach bear characters with slight trepidation. However, I was delightfully surprised to love every minute of my encounter with Kuma-Kuma Chan, the bear who stars in the eponymous children's book series written and illustrated by Kazue Takahashi. Her warm watercolors and relatable stories are guaranteed to entertain readers of all ages, and the latest English-language addition to this series, Kuma-Kuma Chan's Travels, is every bit as enjoyable as its two predecessors.
The previous two books, Kuma-Kuma Chan, the Little Bear (previously reviewed in JQ here) and Kuma-Kuma Chan's Home, looked at a day in the life of Kuma-Kuma Chan on his own and when a friend comes to visit. Kuma–Kuma Chan's Travels is a bit more expansive, introducing readers to his world when he takes trips. I love the details at the beginning sharing what he brings with him on his journeys, along with accompanying illustrations such as a Thermos containing hot coffee. We later see him on top of a mountain drinking said coffee while watching the sunrise. These trips take place inside his head, but the descriptive text and beautiful pictures make you feel like you are with him everywhere he goes.
The series as a whole features a strong element of kawaii, or cuteness, which contributes to its Japaneseness. Also, there is an intangible sensibility to the stories that make them feel a bit different than traditional Western children's books. In the inaugural Kuma–Kuma Chan, the Little Bear, we learn about his daily routine, which includes aspects such as eating a big salad for breakfast with lettuce from his garden and personal grooming like trimming his nails and hair. I particularly liked the scene which shows him during the winter, rolling around to catch the sunlight as the day progresses with the kerosene heater nearby. For many JET alumni, I'm sure this scene will be reminiscent of days spent in school offices where this was the sole source of heat.
For readers seeking a creature of a different nature, the Tyrannosaurus children's books written and illustrated by Tatsuya Miyanishi is another series worth checking out. It currently features 13 titles, four of which have been published in the U.S. For those who would like to learn about these books and meet the acclaimed author, he will be at the New York and New Jersey locations of Books Kinokuniya at 2 p.m. on October 21 and 22, respectively. On both days, Miyanishi will be reading from and discussing his works, as well as signing books for those with purchased copies. For more dates in Texas, Washington and California, click here.
Kuma-Kuma Chan's Travels is available October 1. For more information, click here.
For more JQ magazine book reviews, click here.
Sep
6

Article/Journalism, Events, Film, Food & Drink, JQ Magazine, Music

Comments Off

on JQ Magazine: Nippon in New York — Collision: Brooklyn, 'Four Nights of Dream,' The Joy of Sake
By JQ magazine editor Justin Tedaldi (CIR Kobe–shi, 2001-02). Justin has written about Japanese arts and entertainment for JETAA since 2005. For more of his articles, click here.
As the summer winds fade into fall colors, the weeks ahead are shaping up with these exciting events, ready to be enjoyed after Labor Day.
This month's highlights include:
Friday, Sept. 8, 6:45 p.m.
The Nippon Club, 145 West 57th Street
$70, $60 members
The Nippon Club will present "Sake Social 2017″, featuring a sake tasting with 14 different "Kuramoto" (sake brewers) from Japan, on 9/8 (Fri). From Fukui to Yamaguchi, each Kuramoto will bring 2 types of Sake to the event, so you can enjoy 28 types of Sake and Chef Yasuoka's tasty appetizers. For RSVP and more info, call Mita-san at (212) 581-2223 or email info@nipponclub.org.
Friday, Sept. 8, 8:00 p.m.
Lot 45, 411 Troutman Street (Brooklyn)
$20 advance, $30 at the door
Collision is a cross-cultural event that aims to expose Japan's underground music and culture to cities across the globe by curating lineups of Japanese and local artists (seven acts in all). With the 2020 Tokyo Summer Olympics on the horizon, organizers hope to introduce Japan's unique subcultures to the millennials of the U.S. and contribute to the attraction and brand of the country, while supporting local creatives and businesses.
Sept. 13, 15-16, 7:30 p.m.
Japan Society, 333 East 47th Street
$55, $45 Japan Society members
A frustrated samurai. An unwieldy herd of pigs. A mysterious murder. A woman's dying wish. Four surreal stories from Japanese author Natsume Soseki's (1867-1916) Ten Nights of Dream come to life in Four Nights of Dream (2008), a contemporary chamber opera that traverses the subconscious through colorful melodies and piercing emotions. For this new production, New York vocalists and Tokyo instrumentalists come together to perform within a spellbinding and ever-morphing set. Performed in English.
By JQ magazine editor Justin Tedaldi (CIR Kobe-shi, 2001-02) for Shukan NY Seikatsu. Justin has written about Japanese arts and entertainment for JETAA since 2005. For more of his articles, click here.
Autumn in New York is the season for delectable dishes, and this month has two unmissable events on the calendar.
First comes the annual LUCKYRICE New York Feast at Mandarin Oriental on September 22. Founded by Danielle Chang in 2010, this eagerly awaited event will once again showcase the city's most enticing Asian food experiences, along with avant-garde spots, fine dining establishments and local superstar mom and pop shops. Tradition becomes progressive in this mash-up of culinary cuisines, with drinks provided by Asahi Beer and Suntory Whisky (for even more LUCKYRICE, check out their EPIC-urean Asian Feast hosted by BD Wong at Capitale on October 14).
Turning the spotlight to sake, returning for its 12th annual celebration in New York City is The Joy of Sake. The world's largest sake tasting event outside of Japan comes to Metropolitan Pavilion in Chelsea on September 27, featuring a record 400 premium labels from every part of Japan and sake appetizers from 16 of New York's finest restaurants, including Momofuku, Sakagura and SushiSamba.
While current statistics show that sake is losing ground to beer in Japan, it continues to make inroads in the U.S., especially among drink-savvy New Yorkers.
"In the last 10 years the amount of sake imported into New York has doubled as more and more people discover how good the premium labels can be," says event organizer Chris Pearce. "The Joy of Sake is a celebration of the pleasures of the sake cup—and it's also one of the best annual food and beverage events in New York."
For more information and tickets, visit www.luckyrice.com and www.joyofsake.com.
Posted by Tom Baker (Chiba, 1989-91).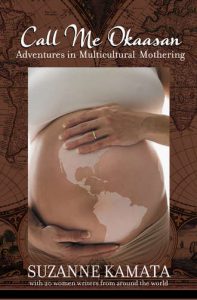 The Japan Writers Conference is a free annual event for English-language writers, held in a different part of Japan each year. In 2017, it will take place in Tokyo at the Ekoda Campus of Nihon University College of Art on Oct. 8-9, the last two days of a Japanese holiday weekend.
There will be will be about 30 presentations by published writers of fiction, poetry, memoir, travel writing and more. Several of those writers are former JETs.
JET alumnae Susan Laura Sullivan and Suzanne Kamata, for example, will give a joint presentation on editing anthologies. Sullivan is the editor of the forthcoming anthology "Women of a Certain Age," while Kamata's published anthologies include "Call Me Okaa-san" and "The Broken Bridge."
Kamata will also give a presentation together with Ann Tashi Slater on creative nonfiction.
JET alum and textbook author Todd Jay Leonard, whose many titles include "American Traditions," will give a lecture on "The Ever-Changing Publishing Industry," in which he will discuss traditional versus print-on-demand publishing, followed by a Q&A session.
Poet and novelist Holly Thompson, who first came to Japan in connection with the pre-JET MEF program, will present "Writing Picture Books: Nonfiction Opportunities." Her published works include "The Wakame Gatherers."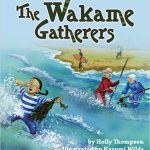 For details on those and the other presentations, visit www.japanwritersconference.org or follow @JapanWritersCon on Twitter.
The Japan Writers Conference, now in its 11th year, is completely volunteer-run, and admission is free.
Written by professional Writer/Interpreter/Translator Stacy Smith (Kumamoto-ken CIR, 2000-03), WIT Life is a periodic series about aspects of Japanese culture such as film, food and language.  Stacy starts her day by watching Fujisankei's newscast in Japanese, and here she shares some interesting tidbits and trends along with her own observations.
Last week the inaugural Kew Gardens Festival of Cinema began, and I've had the chance to catch a lot of great films at the two main venues of Kew Gardens Cinema and Queens Museum. Today they screened Persona Non Grata (杉原千畝 スギハラチウネ, 2015), a film about Japanese diplomat Chiune Sugihara ("Japanese Schindler") who served as a consul in Lithuania from 1939-40 and saved the lives of thousands of Jewish refugees by issuing over 2000 transit visas to Japan. He famously continuing to sign visas even as his train pulled away from the station, and is estimated to have saved over 6,000 lives from the Nazis who invaded Lithuania in 1941. However, his diplomatic career was ruined because he had defied instructions from the Ministry of Foreign Affairs not to issue the visas. Sugihara didn't know if they had made any difference until being found years later by someone he had helped. He is now considered a hero in Japan, and those he saved have more than 40,000 descendants.
The film stars the phenomenal Toshiaki Karasawa as Sugihara and the always stellar Read More
By JQ magazine editor Justin Tedaldi (CIR Kobe-shi, 2001-02) for Shukan NY Seikatsu. Justin has written about Japanese arts and entertainment for JETAA since 2005. For more of his articles, click here.
This month, "Chicago," the longest-running American Broadway musical in history, features Japanese superstar actress Ryoko Yonekura in the role of Roxie Hart for 11 performances from July 3-13 at the Ambassador Theatre.
Yonekura originated the role of Hart in the Japanese-language production of "Chicago" in 2008 and played it again in 2010. She then learned the role in English and made her Broadway debut in 2012. Following her return to Broadway this year, Yonekura will join the "Chicago" U.S. national touring company in Tokyo August 2-13 at the Tokyu Theater Orb.
An actress who has enjoyed a steady career in film and television in Japan since the year 2000, Yonekura is best known from the TV Asahi series "Doctor X." Recently, she appeared for an intimate discussion and meet and greet at Asia Society on June 27.
"Ryoko Yonekura is an amazing bridge builder between the U.S. and Japan. In 2012, she became the first Japanese person in the history of Broadway to play a major character as an American. We are really excited to have Ryoko back in New York," said Josette Sheeran, president and CEO of Asia Society.
Featuring classic tunes by John Kander and Fred Ebb, "Chicago" tells the story of Roxie Hart, a Jazz age nightclub dancer who murders her lover after an argument, and the media sensationalism that follows. Originally produced for Broadway in 1975 and revived in 1996, the show won six Tony Awards the following year, and the 2002 film adaptation starring Reneè Zellweger, Catherine Zeta-Jones and Richard Gere won Best Picture at the Academy Awards. For tickets, visit www.chicagothemusical.com.
Written by professional Writer/Interpreter/Translator Stacy Smith (Kumamoto-ken CIR, 2000-03), WIT Life is a periodic series about aspects of Japanese culture such as film, food and language.  Stacy starts her day by watching Fujisankei's newscast in Japanese, and here she shares some interesting tidbits and trends along with her own observations.
This weekend concludes the 2017 New York Asian Film Festival (NYAFF), which offered another amazing lineup of films and special guests.  This is the 16th year of its running, and it just seems to get better over time.  I s
aw two of the Japanese films screened at Lincoln Center's Walter Reade Theater, the festival's venue, and another two I had seen on the plane during a recent business trip to Japan (In this same venue the week before the event I had the chance to see Harmonium (淵に立つ), which was not part of the festival but is another thought-provoking and upsetting Japanese film).
The two film
s I saw at the festival were Rage (怒り) and Double Life (二重生活).  Rage stayed with me for a while after watching it; it is not a film you can easily shake.  It is based on the mystery novel of the same name by Shuichi Yoshida, who also wrote Villain and Parade which were both made into fantastic films (the former directed by Sang-il Lee, who made Rage).  The story begins with the heinous murder of a couple in their home, with the young, male killer on the loose.
Characters from communities in three different parts of Japan (Chiba, Tokyo and Okinawa) are shaken by the appearance of three respective young men who fit the description of the wanted man.  As the manhunt unfolds, the more we find out about each suspect the more the suspense builds.  I was on the edge of my seat for the majority of the film, but once this fear dissipated the psychological terror of the Read More
Blank
By Lyle Sylvander (Yokohama-shi, 2001-02) for JQ magazine. Lyle has completed a master's program at the School of International and Public Affairs at Columbia University and has been writing for the JET Alumni Association of New York since 2004. He is also the goalkeeper for FC Japan, a New York City-based soccer team.
The 11th edition of JAPAN CUTS, the Japan Society of New York's extensive showcase of new Japanese cinema, premieres tomorrow (July 13) for 11 days of unique programming, special guests, and the chance to see exclusive North American releases. This year's lineup—29 films in all—demonstrates the wide variety of Japan's contemporary cinematic space. The programming runs the gamut from documentaries to shoestring independents, old classics and mainstream blockbusters. A handful of films were made available for JQ press screenings; here are some notable selections:
Neko Atsume House (July 16, 12:00 p.m.): Based on a popular smartphone game, this film deals with writer's block in a most unique way. When the novelist-protagonist Sakumoto-san (Atsushi Ito) finds himself faced with his profession's most dreaded dilemma, he accepts an assignment to write a series of horror novels—a major step backward for this once-celebrated author. In order to solve his predicament, he adopts the old cliché of secluding himself in a country house for creative inspiration. What follows is a thoroughly unexpected delight of a movie as he makes friends with a multitude of friendly felines with whom he bonds.
At the Terrace (July 16, 6:45 p.m.): Kenji Yamauchi adapts his play for the screen, in what can best be described as a Japanese Who's Afraid of Virginia Woolf?  This dialogue-heavy film finds a group of guests drinking into the night. As the alcohol makes its way through their systems, the characters let down their guard and inhibitions and make confrontational and incriminating accusations against one another. The veneer of civility gradually dissipates until the carnal desires and petty jealousies take over the proceedings. In the process, Yamauchi skewers the pretensions of Japan's professional and bourgeois class.
Haruneko (July 16, 8:45 p.m.): Dealing with the Japanese fascination with death is first-time director Soro Hakimoto's Haruneko, a tale set at a forest café where people come to die. In some ways, the setting reminds one of the infamous "suicide forest" at the base of Mt. Fuji, another place for a similar purpose. Unlike that real location, Hakimoto creates an ambience that can only be described as "melancholy mysticism" as the café manager, young boy and an old woman guide their visitors into the deep woods to dissolve into the ether. This film debut serves as a harbinger of great things to come from Hakimoto, who establishes himself as Japan's answer to the great Thai director Apichatpong Weerasethakul (Tropical Malady, Uncle Boonmee Who Can Recall his Past Lives).
By JQ magazine editor Justin Tedaldi (CIR Kobe–shi, 2001-02). Justin has written about Japanese arts and entertainment for JETAA since 2005. For more of his articles, click here.
Before and after the outdoor fireworks, enjoy some summer events in the cool indoors, whether it's catching one of the dozens of films premiering at Japan Society's annual festival, or enjoying anything from interpretative theater to the latest rock sensation.
This month's highlights include:
June 30-July 2
The Club (La MaMa), 74A East 4th Street
$20-$100
Celebrated for her captivating work with the Martha Graham Dance Company, dancer/choreographer Miki Orihara premieres the second incarnation of her multi-media work, In the Box (ITB). Directed by theatrical visual-effects specialist Hiroyuki Nishiyama, this new experimental dance-theater piece features performances by Bessie Award winner Orihara with original music by best-selling Sony Music artist Senri Oe.
Following the 2015 Using cutting edge animations and projections from Japan, In the Box 2 (ITB2) juxtaposes three-dimensional sounds and images with the flesh and bones of a dancer and her moving shadow. ITB2 follows the 2015 premiere of ITB which explored the paradox of "Where Technology Meets the Body" inspired by Schrödinger's cat (quantum mechanics). ITB 2 picks up where its predecessor left off and opens the book of our lives in a paradoxical nature. "ITB2 explores human nature by mixing the human body with technology," explains Orihara. "Audiences will experience entirely new sensations!" Using a streamlined technology of sensor system and infrared camera, audiences can enjoy the dancer's motions and visual expressions through streamlined technology including CG, infrared cameras, and three-dimensional audio.
Wednesday, July 4-5
Village East Cinema, 189 Second Avenue
$15
Part of this year's Studio Ghibli Fest! Perfect for audiences of all ages, PONYO centers on the friendship between five-year-old Sosuke and a magical goldfish name Ponyo, the young daughter of a sorcerer father and a sea-goddess mother. After a chance encounter, Ponyo yearns to become a human so she can be with Sosuke. Hayao Miyazaki's tale is a beautiful combination of unbridled imagination, visual wonder and tender love, humor, and devotion from the emotional heart of the film. The July 4 screening will be presented in Japanese with English subtitles.
July 13-23
Japan Society, 333 East 47th Street
Most films $14/$11 seniors and students, $10 members
Now in its 11th year, North America's largest festival of new Japanese cinema returns to serve up a slice of the best and boldest titles from Japan never before seen in NYC with special guest filmmakers and stars, post-screening Q&As, parties and much more. Boasting a thrilling slate of epic blockbusters, shoestring independents, radical documentaries, mind-bending avant-garde, newly-restored classics, and breathtaking animation, JAPAN CUTS 2017 promises a bounty of cinematic discoveries for film fans and pop culture enthusiasts alike. For a list of this year's special guests, click here.
WIT Life is a periodic series written by professional Writer/Interpreter/Translator Stacy Smith (Kumamoto-ken CIR, 2000-03). She starts her day by watching Fujisankei's newscast in Japanese, and here she shares some of the interesting tidbits and trends along with her own observations.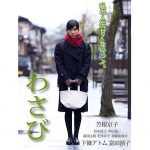 Last night I attended the first night of the 6th annual NY Japan CineFest 2017 at Asia Society.  This is one of my favorite cinematic events in the city, as it is a compilation of Japan-related short films.  As usual, there were many thought-provoking selections ranging from documentary to futuristic to artistic.
My favorite was Wasabi from director Bunji Sotoyama, which stars Kyoko Yoshine who you might recognize as the main character from the recently ended NHK morning drama Beppin-san.  In this film, she plays high school student Aoi who lives with her depressed father who is no longer able to maintain his sushi shop.  She is Read More
By JQ magazine editor Justin Tedaldi (CIR Kobe–shi, 2001-02). Justin has written about Japanese arts and entertainment for JETAA since 2005. For more of his articles, click here.
After an unusually chilly spring, it's finally starting to feel like summer. Enjoy some seasonal events this month that celebrate the best of both fine art and pop art.
This month's highlights include:
June 1-2, 6:30 p.m.
Asia Society, 725 Park Avenue
$12, $10 students/seniors, $8 members
Highlighting some of the most exciting new voices in cinema, New York Japan CineFest presents two nights of short films by emerging Japanese and Japanese American filmmakers. Featuring 15 short films spanning drama, sci-fi, documentary and anime, the first night's program is followed by a reception. Click here to check out Program 2 on Friday, June 2, 2017.
June 6-11
Blue Note Jazz Club, 131 West 3rd Street
$30-$45
Japan has produced an impressive assemblage of jazz pianists; from Toshiko Akiyoshi and Makoto Ozone to Junko Onishi. And now, well into the change of the 21st century, the pianist/composer Hiromi Uehara is the latest in that line of amazing musicians. Ever since the 2003 release of her debut album Another Mind, Hiromi has electrified audiences and critics east and west, with a creative energy that encompasses and eclipses the boundaries of jazz, classical and pop parameters; taking improvisation and composition to new heights of complexity and sophistication. These special duet performances with Colombian harpist Edmar Castañeda are sure to inject a Latin flavor to the mix.
June 9-11
Atlantic City Convention Center, 1 Convention Boulevard
$50-$60
The largest independently organized anime convention in the New York/New Jersey metropolitan area. AnimeNEXT features Japanese creators of anime and manga, voice actors, musical acts, artists, vendors and exhibits, events, panels, workshops, gaming, and cosplay. This year's special guest is Oblivion Dust, a major label Japanese rock act, which reunited in 2007 following a six-year hiatus. Although they were originally largely influenced by early '90s American grunge bands, since reuniting their music has become straight alternative rock. They stand out in the Japanese scene as most of their songs are written and sung in fluent English.
Posted by Tom Baker (Chiba, 1989-91), a writer and editor in Tokyo and a regular Japan Writers Conference participant.
The Japan Writers Conference is a free annual event for English-language writers in a variety of fields. It always includes a fair number of JETs and JET alumni. In 2017, it will be held in Tokyo at Nihon University College of Art, October 8 and 9.
The organizers are looking for writers, translators, editors, agents and publishers to give presentations. If you are in any of those categories, they would love to hear from you. Below is the official call for presentation proposals.
:::::::::::::::::::::::::::::::
All published writers, translators, editors, agents and publishers who would like to lead a session are welcome to submit proposals. We especially encourage proposals from new submitters. One of the strengths of the Conference has been variety, and the best way to foster variety is to have new presenters each year.
Those who have presented at past conferences are (of course) welcome to submit new proposals. But please, in the words of Ezra Pound, "Make it new."
Please forward this to any friend or colleague who might be interested. If you know someone the conference organizers might approach–either living in Japan or planning to visit Japan next autumn–send us your suggestion. If you have contact information, that would be a great help.
Detailed information follows, but briefly, a proposal needs to include a brief bio, including some publication credits, the type of presentation you wish to make, a title, a summary of 50 words, a longer abstract (150 words) and any special requests you might have. Standard sessions are fifty minutes long, but if you have something special in mind, please let us know and we will accommodate if possible.
Presentations on all genres and all aspects of writing and publishing are welcome. The deadline for presentation proposals is Thursday, June 1, 2017.
As in the past, the Conference will be free and open to all who wish to attend. This is possible because all the presenters and organizing staff volunteer their time and talent, and the use of the site is donated by the host. As a result, the Conference cannot offer any payment, reimbursement, lodging, or help in securing visas or travel permits. So please don't ask.
Proposal Guidelines
When planning your JWC proposal, keep your audience in mind. Your listeners will be writers and others (translators, editors, publishers, and agents) concerned with creating publishable writing. While teaching, literary studies and private self-expression are certainly worthy activities, they are not the focus of this Conference. Ask yourself as a writer or other word professional these questions:
What information do I have which could be useful to others?
What writing, rewriting, editing, or marketing techniques have worked for me or others I know?
What topic would make for a lively and enlightening discussion?
What publishing or other professional opportunities do I know about?
What will an attendee take away from my fifty-minute session that he or she will find worthwhile?
You may submit more than one proposal.
The only qualification one needs to be a presenter is to have published. This does not mean that you need to have published a lot or in some high-profile journal. Your book (if you have a book) does not have to be on a best seller list. You do not have to have won any awards or to have appeared on TV. You simply need to have written, edited, translated, or otherwise worked on a piece of writing which has made it to the public eye. That is, published.
Proposal Deadline and Format
Using the following format, please send your ideas for a presentation by June 1, 2017. Send your proposal in the body of an email (no attachments) to both these addresses:
gribblej@gol.com
bernmulvey_1@yahoo.co.jp
In your subject line give your name, "JWC," and the date.
In the body of the email, give:
1. Your name (or names)
2. Contact information (email, telephone. These remain confidential.)
3. Your publications (Need not be complete, but give names of journals and genre for short pieces; title, publisher and date for books; venues and dates for plays, and so on)
4. Title of presentation. (20 words or less)
5. Type of presentation (short lecture with Q&A, craft workshop, panel discussion, reading with Q&A, etc.)
6. Short summary of the presentation (50 words or less)
7. Abstract of the presentation (150 words or less)
8. Personal and professional biography (50 words or less. Make mention of your publications, as this will be part of the Conference program)
9. Anything else, such as special equipment needs or questions.
Your proposal doesn't have to be a "finished" document to submit. There will be time to shape and polish your ideas for a presentation. But there is a set number of session slots available and if you are interested in having one of them, please let us know soon. Again, the deadline is June 1, 2017.
John Gribble
Bern Mulvey
Co Co-ordinators,
2017 Japan Writers Conference