Australia's 17th Japanese Film Festival is soon embarking on its last city tour in Melbourne, the capital of the southern state of Victoria, after being shown around Australia in the first ever national film festival administered by the Japan Foundation. Eden Law (Fukushima-ken ALT 2010-2011, current JETAA NSW committee member) got to see some of what's on offer during its recent run in Sydney. This one's for you, Melbournites! Don't say we don't do anything for you south of the border.
It has been almost three years since the disaster that devastated the north of Japan. There have since been a handful of films on the event, on the nation and it's people as they resolutely look forward to "revival" and reconstruction. However, few of those films, I suspect, would have dealt quite so starkly and closely on the subject of death quite like "Reunion".
"Reunion" is a dramatization of Itai: Shinsai, Tsunami no Hate ni (遺体―震災、津波の果てに?, "The Bodies at the End of the Earthquake and Tsunami"), a reportage of the events by Kota Ishii in the days immediately following the earthquake and tsunami of March 11. A brief snapshot of the normal, mundane lives around town in the beginning, contrasts sharply the aftermath, showing how unprepared and ill-equipped the small town's public servants were, as bodies kept coming into the temporary morgue set up in the old high school gymnasium, and distraught relatives plead for information and support. Horrified by the disorganization and haphazard treatment of the dead, Aiba (played by Toshiyuki Nishida), a retired funeral home director, volunteers to oversee the proper administration of the morgue. He shows the exhausted and numbed workers how to massage limbs stiffened by rigor mortis until they became pliant again for proper positioning, and how to counsel and deal with the grieving and traumatized people who come to identify the deceased. And slowly, people carry on with their jobs, because there is very little other choice.
This will be the most heart-breaking film you'll ever watch this year. I've never cried at the movies before (if there's anybody watching), but looks like there's the first time for everything. While the subject matter itself is undeniably powerful and emotional, "Reunion" is actually quite simple, a recounting of the events and the personal tragedies of those who survived. Music is used sparingly in this film, the silence heightening the solemnity and noises that included the constant squelching of the mud-logged boots and the sobs of the bereaved, background sounds as described in the book. Director Ryoichi Kimizuka makes sure that the deceased is an all-pervasive presence, as the cast of characters work with them and around them, uncovering their blackened swollen faces, identifying them and saying prayers for their souls. Thanks to Aiba's character, not only are the workers brought around to empathise with the dead, as their names and personal stories are revealed, but the audience also becomes involved. Little wonder then, that at many events where this film has been screened, audiences have been emotionally devastated.
In this film where multiple stories and tragedies play out, the cast work marvellously well together. There are very little histrionics or hysteria, just numbed helplessness, as many at first wander confusedly about before being given direction by Aiba. Performances are muted and restrained, which make the break-down moments even more heart-wrenching, for everyone has their trigger, be it the discovery of a loved one's body while carrying out work, or the tragedy of a young child, unclaimed by any surviving relatives. There are no questions of morality, no "why did this happen to us", soul-searching, condemnation or religious debate to be had that can be adequate. From Aiba's point of view however, the answer is to never forget one's humanity, which can be even more precious than food, in order to survive the unrelenting horror and sorrow of the situation. And that in the end, ultimately provides a glimmer of positivity in this film, as well as in life.
Reunion (Itai: Shinsai, Tsunami no Hate ni) by Ryoichi Kimizuka, released in Japan February 23 2013, starring Toshiyuki Nishida, Naoto Ogata, Ryo Katsuji, Jun Kunimura, Wakana Sakai, Tsuneo Aiba, Kenichi Domon, Yuta Oikawa, Yoshito Shibata, Takae Oshita, Koichi Sato, Shiro Sano, Ikki Sawamura, Mirai Shida, Michitaka Tsutsui, Michio Shimoizumi, Takeshi Yamaguchi, Nobutsugu Matsuda, Yuko Terui, Daisuke Hiraga, Toshiro Yanagiba
By C-M (Spike) Daeley (Saga-ken, 2008-2011) for JQ magazine. C-M is a poet, rap lyricist, and travel enthusiast currently working as an English professor in Tokyo. For a look at some of his other writing, poetry and lyrics, check out his blog at http://spikedaeley.wordpress.com.
With today's 24-hour global news cycle, it is sometimes difficult to keep even the most severe events in public memory. The Great East Japan Earthquake that struck on March 11, 2011 has not received much recent coverage in global news, but the issues faced by those still rebuilding remain monumental. Fortunately, there has been significant international aid from a number of sources, one of which is the JETAA USA Earthquake Relief Fund. This grant has raised almost USD $90,000 and has been used to provide seed funding to assist grassroots programs in areas severely impacted by the earthquake.
Due to the complex nature of fund allocation, this article will focus mainly on projects and programs directly supported through JETAA funds. However, it is significant to note that the Earthquake Relief Fund was only one of several avenues used to bring aid to the region and that, to date, roughly $500,000 has been raised through JET-affiliated groups and organizations worldwide. Jim Gannon (Ehime-Ken, 1992-94), current executive director at the Japan Center for International Exchange in New York, and Jessyca Livingston (Hokkaido, 2003-06), one of the three JETAA USA Country Representatives serving during the immediate aftermath and current JET Program coordinator at the Consulate-General of Japan in Denver, spoke about some of the initiatives the Earthquake Relief Fund has helped support.
"It is very difficult to give a concise yet comprehensive picture of what the JETAA funds have done," Gannon explained. "The best way to describe it is that they have played a catalytic role in supporting some key projects in the early stage that have been supported by a range of others in more generous fashion once they proved their merits. JETAA cannot take full credit for all of the successes, but it did play an important role in getting things moving." He also noted, "The real heroes are these incredible people from Tohoku who have championed these projects, the inspirational young people who have relocated to Tohoku to help operate them, and those who have been shuttling back and forth from Tokyo and elsewhere to help formulate and drive these initiatives."
After a national discussion and several rounds of voting in each of JETAA USA's 19 chapters, a final decision was made about how the fund should be allocated. "In the end, it was very obvious that chapters found it important to support education-related efforts in those areas most affected," Livingston said.
By Yeu-Li Huang (Yamanashi-ken, 2007-2010) for JQ magazine. Yeu-Li is the current chapter secretary of the JET Alumni Association of the Southeast (JETAASE).
MINNEAPOLIS, Minn. – The JET Alumni Association of Minnesota (JETAAMN) hosted this year's USA National Conference from Sept. 26-29 with assistance from the Ministry of Foreign Affairs (MOFA) and the Council of Local Authorities for International Relations (CLAIR). Attendees included delegates from all 19 JETAA USA chapters, as well as representatives from CLAIR, MOFA, and the Consulate General of Japan at Chicago.
Each national conference spotlights particular challenges facing the JETAA community. This year was no different, as critical topics included continuation of the JETAA national initiatives, common issues facing JETAA chapters, membership outreach, and collaboration between JETAA chapters and other Japan-related organizations.
Thursday, Sept. 26
The conference got underway with an evening reception at the restaurant Crave, featuring former Vice President of the United States Walter Mondale as a special guest. A native Minnesotan, Mondale was also the U.S. ambassador to Japan from 1993-96. In his speech, Mr. Mondale praised the work that the JET Program has done in building personal relationships between Japan and the U.S., and called for "JETers" to continue fostering those ties.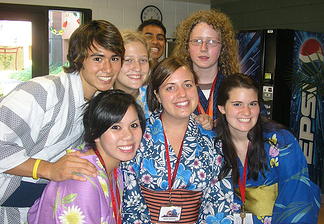 Thanks to Taylor's father Andy Anderson for sharing the below update:
Toho-Towa Company, LTD  (Godzilla, etc.) is promoting Taylor's film throughout Japan with City halls, other NPO's, Boards of Education, JETs, etc.   JETs are good candidates to organize screenings as part of their community relations work.  Towa has posted information about this at www.youtube.com/watch?v=cjUvhwX-jDQ.
Part of the proceeds from screenings will go to the Taylor Anderson Memorial Fund which is being set up as a Japanese NPO.    Ambassador Fujisaki has agreed to be on the board and is helping us recruit other board members.  We're working on a new website for the fund as well.  Towa would also like to have someone (such as JETs, former JETs, those associated with Taylor's fund)  speak at each screening.
Towa will launch this effort  at the Yamagata film festival on 10/12/2013 www.yidff.jp/2013/program/13p7-e.html (Regge and some Taylor fund people will be there) and in Tokyo October 15th for potential screening hosts. Screening dates will start to be known about that time and we'll keep them updated on www.thetaylorandersonstory.com and www.facebook.com/LiveYourDreamTheTaylorAndersonStory.
Via the JETAA New South Wales (Australia) website:  http://www.jetaansw.org/jets-recognised-in-award/
The work and support by members and participants of the JET Programme and JETAA chapters for the revitalisation of Tohoku after the 2011 earthquake, was formally recognised in an award presentation at the 2013 CLAIR Sister Cities Forum.
Presented by Alderman William (Bill) Willson, President of Sister Cities Australia, the award was received by Ben Trumbell, president of the NSW chapter of JETAA. It was given in the presence of Ms Yoko Kimura, Chairperson of the Board of Directors of CLAIR (Council of Local Authorities for International Relations) and Dr Masahiro Kohara, Consul-General of Japan in Sydney.
"The award was presented to me as the closest president representative of JETAA. In my acceptance speech I outlined the importance of the JET Programme and the number of participants and members of JETAA, along with our objectives and a summary of our activities," Ben said. "Australia has been fantastic in their response to the events in Tohoku. The Victorian JETAA chapter for example did fantastic work with the Big Bento Lunch initiative which raised more than $15,000 across our chapters." The NSW chapter's achievements should also be noted for raising awareness, starting with an exhibition of Fukushima school children's letters at the 2011 Sydney Japan Festival, which lead to the visit of Councillor Alan de Surf of a junior high school in the city of Iwaki, Fukushima.
The 2013 CLAIR Sister Cities Forum marked the 50th Anniversary of the sister city relationship between Lismore, NSW and Yamato Takada in Nara, Japan. This was the first ever sister city relationship between Australia and Japan and was instrumental in initiating the close post-war relationship that exists between the two countries today, thanks to the efforts of Father Paul Glynn who began the first efforts in forging this link.
The subject of sister cities will continued to be explored by JETAA in the annual JETAA conference to be held later this year in Brisbane. Ben states that he hopes to share ideas and case studies including the Lismore-Yamato Takada story at the conference, as well as looking forward to sharing the award with the other chapters and presenting the certificate to the Australian country representative.
WIT Life is a periodic series written by professional Writer/Interpreter/Translator Stacy Smith (Kumamoto-ken CIR, 2000-03).  She starts her day by watching Fujisankei's newscast in Japanese, and here she shares some of the interesting tidbits and trends along with her own observations.

Yesterday Japan Cuts 2013 came to a successful close, with a jam-packed schedule of four films in a row.  I only caught the middle two, Japan's Tragedy and Dearest, both of which deal with the theme of death (like the earlier screened I'M FLASH, and they all do this deftly in their own unique ways).  Japan's Tragedy stars the amazing Tatsuya Nakadai, an 80-year old actor who I had the honor to interpret for at an event last month at the Museum of the Modern Image when his film Ran (directed by Akira Kurosawa) was featured and he participated in a Q&A following the film.
Nakadai's downtrodden character in Japan's Tragedy is in direct contrast to his genkiness in real life.  The father he plays has recently lost his wife and has also been diagnosed with lung cancer on the morning of 3/11.  After going through one operation he decides that he doesn't want any more treatment, and furthermore that he will board himself up in his room and die beside the altar for his late wife.  His son who is living with him since leaving his wife and daughter, as well as his job, is surviving on his father's pension and taking care of him.  Unsure of how to react to his father's pronouncement, he initially tries to Read More
By JQ magazine editor Justin Tedaldi (CIR Kobe-shi, 2001-02) for Examiner.com. Visit his Japanese culture page here for related stories.
After you've seen the outdoor fireworks, enjoy some summer events in the cool indoors, whether it's catching one of 20 films in Japan Society's annual festival or firing up the newest home video release from Aerosmith that documents the band's triumphant return to Japan following the 2011 Tohoku earthquake and tsunami.
This month's highlights include:
July 11-21
Japan Society, 333 East 47th Street
$12 general/$9 Japan Society members, seniors and students. I'M FLASH! prices $15 general/$12 Japan Society members
Now in its seventh season, with 10 days of screenings and over 20 titles, JAPAN CUTS 2013 presents the roughest, sharpest, and smoothest of today's cutting-edge Japanese film scene, encompassing bigger-than-life blockbusters, high-concept art house titles, moving and provoking documentaries, delirious rom-coms, refined melodramas and a handful of UFOs—unidentified film objects. Dovetailing with the New York Asian Film Festival, this year's highlights include the smash-hit samurai blockbuster Rurouni Kenshin; Eiki Takahashi's absorbing glimpse into the glitzy world of Japanese pop music, DOCUMENTARY OF AKB48: Show Must Go On; the winner of the 36th Japan Academy Prize for Best Picture and Best Director, The Kirishima Thing; plus the new film from the wildly prolific auteur Takashi Miike, the psycho killer-teacher horror film Lesson of the Evil, a return to the director's signature gonzo schlockmeister approach.
July 18-20
Lincoln Center Festival presents Matsukaze
Gerald W. Lynch Theater, 524 West 59th Street
$35-$75
Harmonious sounds and haunting songs converge in this exquisite production of Matsukaze (Japanese for "wind in the pines"). Inspired by a popular 15th-century play crafted in part by Noh master Zeami, the opera features a spare, ethereal score by Toshio Hosokawa, one of Japan's most prominent living composers of contemporary classical music. Matsukaze tells the story of two sisters, two lingering spirits, who wander the porous boundary of the living and the dead in hopes of being freed from a former mortal lover. John Kennedy conducts the Talea Ensemble and a cast of soloists and chorus in this arresting, dreamlike performance set in the shadowy place where the wall between the ephemeral and the corporeal disappears. Sung in German with English supertitles.
For the complete story, click here.
It would be interesting to hear any comments or perspectives from Fukushima JETs or alums about what they describe in this BBC article.  (Thanks to Eden Law of JETAA New South Wales for posting it to their Facebook group.)
Fukushima's Schools Rebuild After Disaster
"How do you re-build an education system destroyed by a disaster? The OECD's Andreas Schleicher describes the efforts in Japan, two years after the nuclear accident in Fukushima."
Link to full article:  http://www.bbc.co.uk/news/business-21576192

JET Talks is a brand new speaker series organized by the JET Program Alumni Association of Washington, DC.  JET Talks is modeled after the TED Talks concept and will feature dynamic and interesting speakers with the goal of inspiring innovative ideas and conversations on Japan-related themes.  Although JET Talks audio files will be accessible via the Let's Talk Japan podcast subscription feed, the two are separate entities.  However, our goals are the same – to get people talking and thinking about Japan.
Shauna Tischler, came up with the idea of JET Talks and currently serves as JETAADC's Thought Leadership Chair.  From 2000-2003, Shauna worked as an Assistant Language Teacher on the JET Program in Gifu Prefecture.  Special recognition is also owed to Leigh Ann Mastrini, the current President of JETAADC, and the Japan Information and Cultural Center of Washington, DC, for hosting the first JET Talks event.
Regular listeners of the Let's Talk Japan podcast will recall that in Episode 11, host Nick Harling spoke with Regge Life about making the film Live Your Dream, chronicling the lives of JET Program participants Taylor Anderson and Montgomery Dickson, who passed away in the March 11, 2011 Tohoku earthquake and tsunami.
Regge was recently in Washington, DC, along with Taylor's father, Andy Anderson, and Montgomery's sister, Shelly Frederickson, to speak at the first JET Talks event – a screening and panel discussion of the film Live Your Dream.  More than 120 guests were in attendance and the event was a huge success.
For anyone who has not seen Live Your Dream, I encourage you to listen to Let's Talk Japan episode 11, as it provide a good overview of the film.
In this JET Talks, you will first hear introductory remarks from the event organizers and panelists, followed by the panel discussion, which followed the screening.
You can listen to this first installment of JET Talks by subscribing to the Let's Talk Japan podcast in iTunes or by clicking HERE.
Jim Gannon (Ehime-ken, 1992-94), Executive Director of the Japan Center for International Exchange (JCIE/USA) and a member of the JETAA USA Disaster Relief Fund Committee, was recently in Tohoku for work and shared the following update regarding one of the projects that JETAA USA helped fund:
Jim says he met with Kodomo no Empowerment Iwate (click here for their Facebook page) and also had a chance to talk with two representatives of the Rikuzentakata Board of Education and learned:
The BOE and many people in the prefecture see the Manabi-no-heya project we supported as a crucial element of the town's recovery, and the Ministry of Education has selected it as a model project for introduction around the country.
They currently have 206 students enrolled in Rikuzentakata alone, and have expanded to Kamaishi, Ofunato, Miyako, and other affected cities, adjusting the program to fit local circumstances.
The big news they were happy about was that one of the students from the tutoring program was just ranked #1 out of 600 on the Rikuzentakata high school entrance exams.
The Ministry of Education and private source have provided funding for the project that is many multiples of JETAA USA's, but the organizers and the city officials all credit JETAA-USA as providing the seed money to help get this off the ground.
Here's a news video about the project (in Japanese – if someone wants to post a summary in some form that would be great, btw):

Photo #1:  From Kodomo no Empowerment's gathering of their Rikuzentakata program managers (senior tutors), on Saturday. They got together to discuss how to improve the program, discuss student management issues, etc. The fact that they were sacrificing an entire Saturday for this shows just how committed they are. The person standing is Iwate Prefectural University Professor Katsuhiko Yamamoto, who heads Kodomo no Empowerment.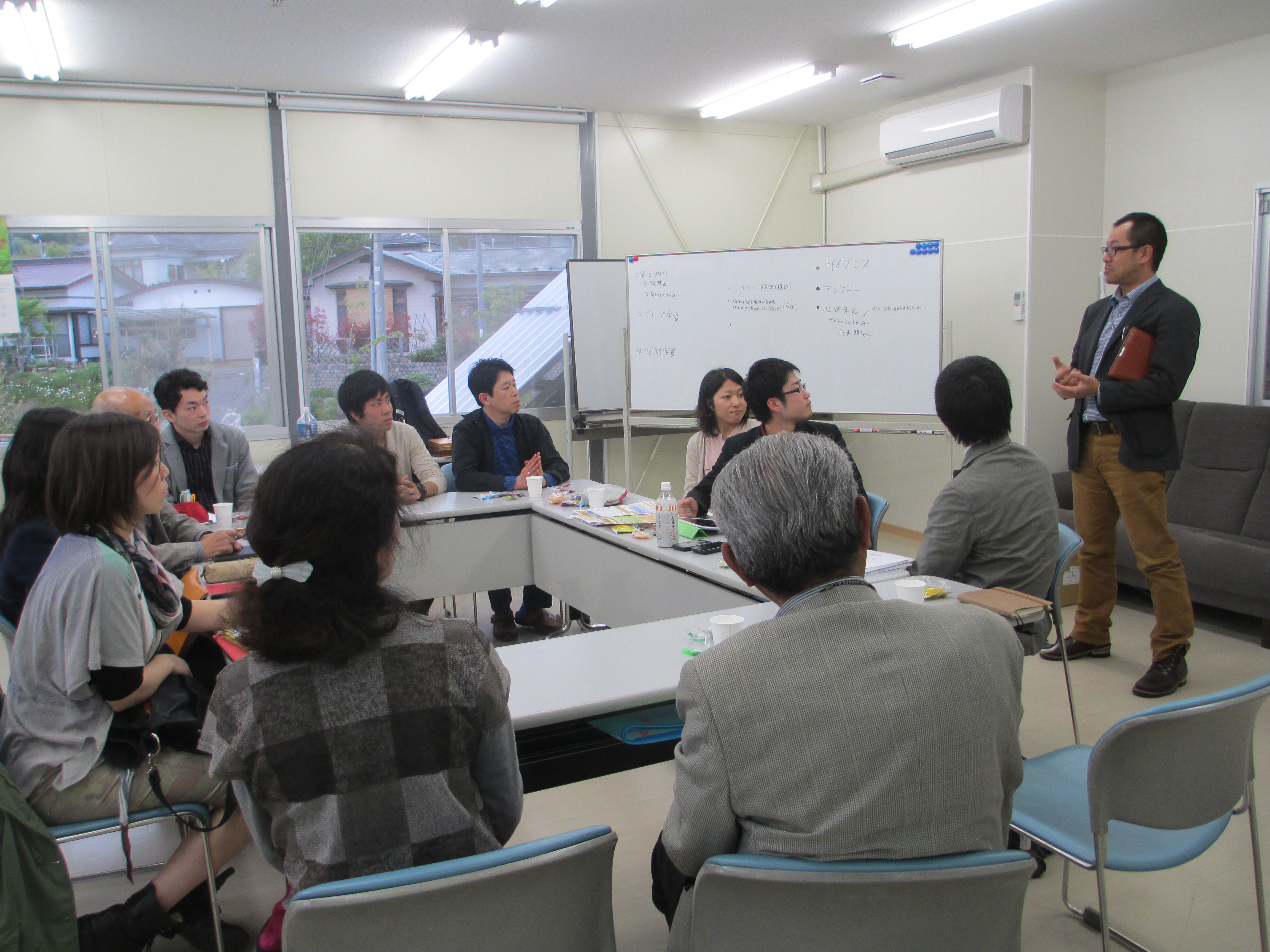 Photo #2:  A student named Masako who was a student in the Otsuchi program, which is held in a temporary housing unit. She is showing off her desk where she had been studying English. She just enrolled in Nagoya College of Foreign Languages, an extraordinary triumph for a student from a small town like this. She seems to be taking some time to volunteer now with a development NGO in the Philippines in order to give back and also to brush up her English.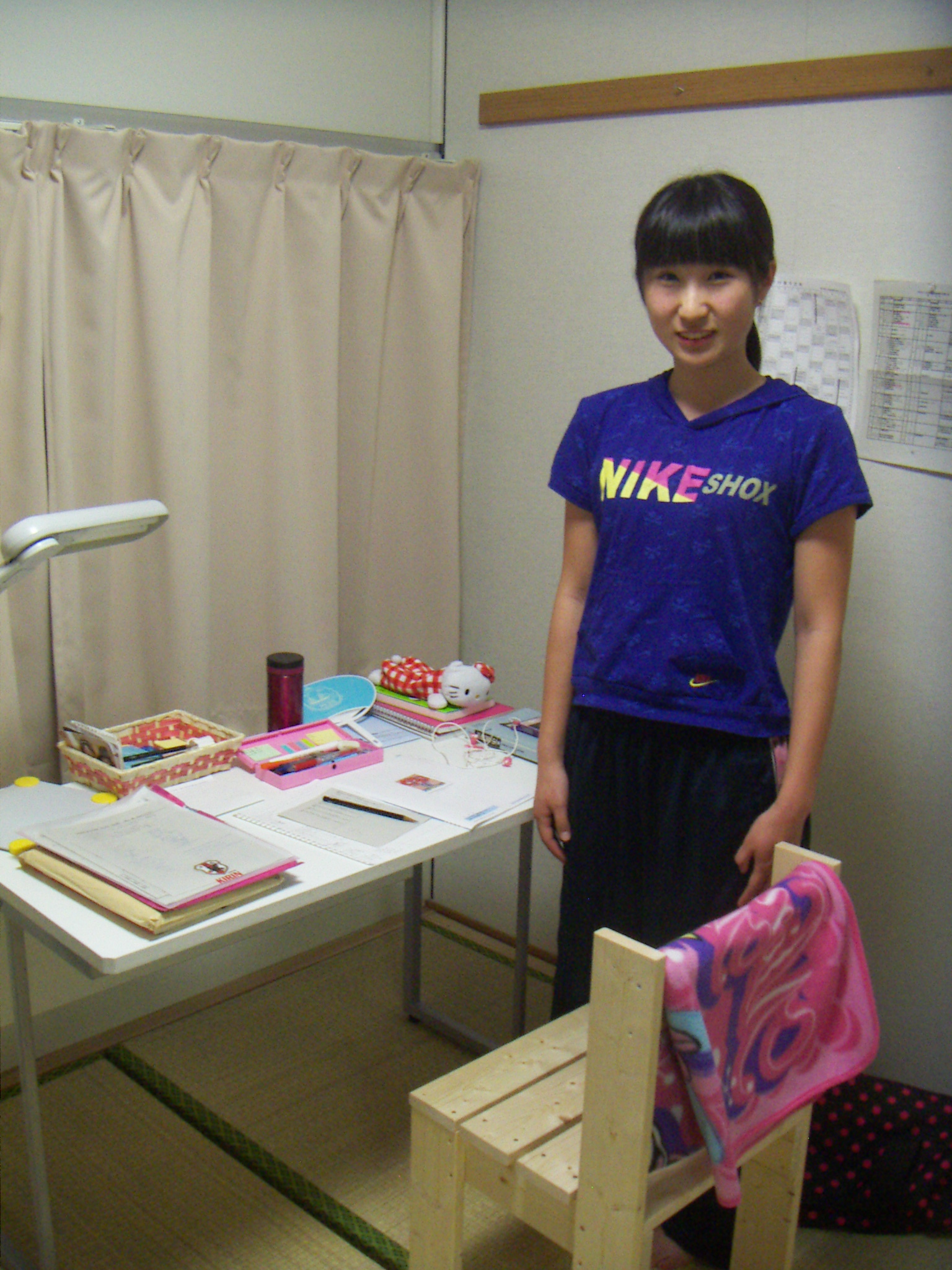 ***************
Via the Japan Center for International Exchange's Facebook page.  A nice post about the work that Jim Gannon (Ehime-ken, 1992-94), Executive Director of the Japan Center for International Exchange (JCIE/USA), has been doing in Tohoku on behalf of his organization.  Jim is also a member of JETAA USA's Board of Advisors and the JETAA USA Disaster Relief Fund Committee:
JCIE/USA's Jim Gannon was in Tohoku last week, where he met with grantee AidTAKATA, an NGO that operates Radio FM Rikuzentakata to bring local news, music, and informational programs to people living in this hard-hit area. The station is the only source of local information for many residents in temporary housing, and it is working to strengthen community ties.
During his visit, the station featured a program with a lawyer who provides advice on the legal issues people in the disaster zone have to cope with (rebuilding regulations, insurance settlements, land titles, etc.). They also briefly interviewed Gannon during the program and took the opportunity to express their gratitude to all of the donors to the JCIE fund.
While on air, a small earthquake struck and the announcer immediately provided information on the epicenter and strength and to reassure listeners.
As part of an occasional series, Sheila Burt (Toyama-ken, 2010-2012) will begin profiling JETs who are or were in some way involved with rebuilding efforts in the Tohoku region.  The inaugural post is about Jessie Zanutig (Gunma-ken, 2009-12), who founded 3,000 Letters to Japan, an international letter exchange project aimed at lifting the spirits of students who are living in the communities hardest hit by the disaster.  Burt is currently a freelance journalist and English teacher in Matsuyama City, Ehime-ken.  Read more of her reporting at her blog, Stories from the Inaka.

Jessie Zanutig was in the middle of celebrating her junior high school students' graduation at a small restaurant in Kawaba Village, Gunma Prefecture, when the earthquake struck.  Buildings in her tiny mountainous town in northern Gunma shook violently, but her town was thankfully safe from the tsunami that was about to ravage several coastal communities in northeast Japan.
As Gunma residents banned together in the next few weeks to send supplies to neighboring Fukushima-ken, Zanutig began to correspond with a Canadian friend who was living in Ishinomaki, one of the hardest hit towns in Miyagi Prefecture, to learn more about the situation.  Her friend's boyfriend, who is Japanese, lost his father in the tsunami and was struggling with the sudden loss of a family member.
"I was in contact with her a lot to make sure she was OK. Her students were having a really hard time," Zanutig, 28, remembers.  "I thought, 'I want to help but there's nothing I can do.' So I asked her, 'If I just collected a few letters from friends and family, do you have a few students you can give them to?'" Read More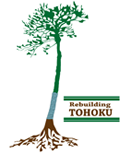 Thanks to Owen Rosa (Iwate-ken, 1999-2002) for sharing info about his project.  If you're interested in helping, read below and contact Owen by registering on the website:
The Rebuilding Tohoku website is dedicated to providing information about the changes taking place in Japan in the post Great Northeast Tsunami and Earthquake era.
This website is trying to create a medium that consolidates information for all subjects related to the rebuilding efforts including but not limited to energy, politics, economics, tourism and philanthropy.
The site allows for people to join as members and submit articles (in both Japanese and English), pictures, videos, or documents on various subjects or projects related to rebuilding Tohoku.
The site also asks for Japanese language speakers to volunteer with translations of articles or project information from Japanese to English in order to provide information in English usually not available outside of Japan.
The overall goal of the website is to provide access to articles and promote projects outside Japan to potential philanthropists, foreign investors or others interested in supporting the rebuilding efforts.
I am reaching out to current and former JETs to ask for your support in volunteering to translate from Japanese to English or provide any information you know about projects supporting the rebuilding efforts.   Thank you for your consideration and if you are interested please go to the website at www.rebuildingtohoku.com and register, thank you.
The website was created and operated by Owen Rosa, a former JET (1999-2002) in Iwate Prefecture. 
Wesley Julian (Miyagi-ken, 2008-10) is now in Japan with a small film crew making a video that will share the story of JET alums and others who have made and continue to make a difference in Tohoku, Japan.  Below is a video update from Wesley regarding his Tohoku Tomo project:

Tohoku Tomo Update from Philip Holbrook on Vimeo.
A new effort started by Miyagi JET alum Canon Purdy:
Welcome to Save Miyagi, a non profit, unincorporated charity organization dedicated to helping Miyagi and Minamisanriku rebuild after the devastating earthquake and tsunami of March 11th, 2011.
Canon Purdy and her family founded this organization after Canon was stranded without contact in the town of Minamisanriku, where she had taught English for two years before.
SaveMiyagi successfully donated to the Minamisanriku Board of Education in August (check blog for details). Our next project is sending Paper Cranes to Northern Japan to support their recovery process.
Please check out the video below or the page above, and consider getting involved.