By Lana Kitcher (Yamanashi-ken, 2010-12) for JQ magazine. Lana is the business development associate for Bridges to Japan. To read more about Lana's adventures in Japan and New York, visit her blog at Kitcher's Café.
Victor Edison is a young man who remembers always having some Japanese influences present throughout his life. His family hosted a Japanese exchange student during his childhood, and he was fascinated by anime and manga from a young age. After graduation he found himself working a job he didn't really want that wasn't really going anywhere. A friend that was working in Japan at the time encouraged him to apply to be an English teacher and all he could respond to this was, "why not?"
Published by Nagoya-based Big Ugly Robot Press, Life in Japan: The First Year is a bilingual graphic novel written and drawn by Edison about his first year working for an English language school in Mie Prefecture. With little previous knowledge of the Japanese language or customs, he travels blindly to his new home armed only with his enthusiasm and determination to succeed, his ultimate goal to one day become a full-time artist.
His first choice was to work in Tokyo, simply because that was all he knew. After his interview with "Noba," he soon learns that he has been offered a position in Mie, and accepts.
He starts work at an English conversation school located in a semi-rural area. While the majority of the clients were adults and young adults, the teachers often had to "teach" toddler classes as well. Because the school was located in a shopping mall, many parents would drop their kids off at the English school to fit in some uninterrupted shopping time. The teachers quickly learned that the child classes were thinly disguised babysitting sessions.
By Sharona Moskowitz (Fukuoka-ken, 2000-01) for JQ magazine. Sharona is interested in fresh, new voices in fiction and creative nonfiction.
In the latest issue of contemporary Japanese literature anthology Monkey Business Volume 3, Japanese novelist Mieko Kawakami writes of roses, post-earthquake malaise and a friendship that never quite consummates.
We first encounter the narrator, who inexplicably calls herself Bianca, as she stands on her porch tending to her bed of roses.
By her own admission, Bianca's days are filled with nothing—"I don't work. I'm not pregnant. I don't watch TV. I don't read books. Come to think of it, I do absolutely nothing." What she is, however, is a wife—a loaded title for a Japanese woman with its implications of duty and decorum. Yet she wants more—much more. What exactly, she isn't quite sure.
Stuck in the doldrums of her daily existence, she thinks and rethinks the simplest decisions, her inner monologue playing out like T.S. Eliot's "The Love Song of J. Alfred Prufrock." ("Shall I part my hair behind? Do I dare to eat a peach?") What little volition she has is spent on tending to her plants, a hobby she developed after the earthquake, perhaps as an outlet for her nurturing tendencies, or, more likely, as a reminder that life was returning to normal after the shaker and its ensuing chaos.
By Rashaad Jorden (Yamagata-ken, 2008-10) for JQ magazine. A former head of the JETAA Philadelphia Sub-Chapter, Rashaad currently studies responsible tourism management at Leeds Metropolitan University. For more on his life in the UK and enthusiasm for taiko drumming, visit his blog at www.gettingpounded.wordpress.com.
As mysterious as Japan seems to be, there are numerous occurrences in the country that leave you amazed.
Enter Kelly Luce (Kawasaki/Tokushima-ken, 2002-04). The JET Program alum's first published collection of fiction, Three Scenarios in Which Hana Sasaki Grows a Tail (which is also the title of one of Luce's stories) often utilizes magic realism to tell stories that take place in Nippon.
Three Scenarios contains ten stories and the first one, titled "Ms. Yamada's Toaster" (which previously appeared in the anthology Tomo), tells the tale of a toaster that can predict one's death (the toaster even predicted the death of Ms. Yamada's husband by popping out a piece of bread three days before he suffered a heart attack). In other stories in Three Scenarios, a teenage girl disappears during karaoke and a stone is haunted by a demon.
While there may be times in Luce's stories that Japan may seem inconsequential, the "it could only happen in Japan" moments make her stories came alive. For example, in "The Blue Demon of Ikumi," a foreigner woman who was considered a demon because a child died under her care is set to be executed (she eventually escapes). In "Wisher," people make seasonal wishes at a fountain's stone steps, such as students and parents praying before entrance exams in autumn and during summer for travel. And in the above-mentioned "Ms. Yamada's Toaster," some villagers wish to make the toaster a deity.
By Rashaad Jorden (Yamagata-ken, 2008-10) for JQ magazine. A former head of the JETAA Philadelphia Sub-Chapter, Rashaad currently studies responsible tourism management at Leeds Metropolitan University. For more on his life in the UK and enthusiasm for taiko drumming, visit his blog at www.gettingpounded.wordpress.com.
Many JETs—myself included—have been drawn to taiko because we love the sound emanating from the drums and want to partake in something traditionally Japanese. But what do we really know about taiko?
For those, looking to expand their knowledge of Japanese drumming, Heidi Varian's The Way of Taiko (now available in a new edition from Stone Bridge Press) is a great way to go. Varian, a member of the San Francisco Taiko Dojo, introduces readers to the history and contemporary culture of the music that is a symbol of Japan to many.
Varian calls taiko the "heartbeat of Japan," and that's appropriate because the drum was a method of gathering townspeople or letting them know about any impending danger, in addition to being used to celebrate festivals. Like seemingly everything that's considered an integral part of Japan, taiko has an enormously long history clouded in mystery (it actually may not have originated in Japan), but Varian explores it.
She not only examines taiko's beginning and its importance in ancient Japan, but how taiko appeared in traditional Japanese theatrical forms like noh and kabuki. She also writes about how taiko gained a foothold in the United States—the first documented taiko drum appeared in San Francisco in 1910—and its pioneers (such as Seiichi Tanaka and Kenny Endo) on this side of the Pacific. Varian also doesn't also live in the past when talking about taiko, as she raises important issues about its future.
As we head into fall, JETAA New York's JQ magazine continues to provide content with an ever-expanding array of articles, interviews and features (see our recent stories here). We're now looking for new writers, including recent returnees and JET vets, from all JETAA chapters worldwide for posting stories via our host at the global JET alumni resource site JETwit.com. (Scribes are also encouraged to join the JET Alumni Writers group on LinkedIn.)
Below are story ideas grouped by JET participants and alumni (JET World) and those more on Japanese culture (Japan World). And if you're a JET or JETWit contributor from anywhere in the world with a story idea of your own, let us know!
Click "Read More" below for our fall 2013 ideas pitch package, and contact JQ editor Justin Tedaldi (magazine [at] jetaany [dot] org) to sign up for stories.
Now, JQ is looking for additional help behind the scenes! Our editor (celebrating his fifth anniversary at the helm in November) is seeking a capable assistant to help with the posting, social media sharing and story assigning across all JETAA chapters. If you're a wiz with WordPress, Facebook and Twitter, and enjoy all forms of Japanese arts, events and media, reach out to Justin. Thanks and yoroshiku!
Percival Constantine (Kagoshima 2008-2013) is a writer for GaijinPot and the Pulp Ark Award nominated author of several New Pulp novellas, including "The Myth Hunter" and "Love & Bullets." He is also an editor at Pro Se Productions and resides in Kagoshima. At the Japan Writers Conference this year, he's going to give a presentation titled "Self-Publishing: The Pros and Cons of Bypassing Traditional Publishing." Here's the official description.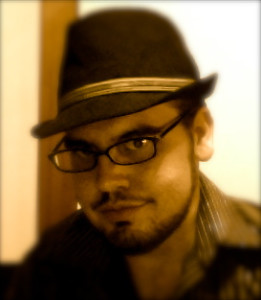 With the advent of new technology such as print-on-demand services and ebooks, the market has opened for authors who wish to go it alone and publish their books without the use of an agent or publisher. There are both positives and negatives to this approach.
In the past, if one wished to publish a book, it required finding an agent and the agent locating a publisher for the product. Thanks to print-on-demand and ebook publishing, self-publishing has become easier than ever for aspiring authors. There are both positive and negative aspects to this. On the plus side, there is no need to write a number of query letters and send out submissions to agents or for the long wait before a book ends up on the market, as well as an increased share of the royalties. On the downside, the self-published author is responsible for all aspects of the production process, from editing the manuscript, laying out the book, creating a cover, and promotion. And though there is a larger share of royalties, the amount of copies sold can be far fewer. This presentation will examine the pros and cons of self-publishing.
To learn more about the Nov. 2-3 Japan Writers Conference, visit the official website HERE.
To learn more about Percival, visit his site HERE.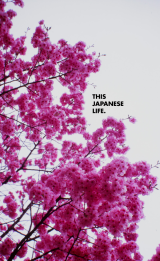 Thanks to AJET Chair Kay Makishi for the heads up on Fukuoka JET alum Eryk Salvaggio who writes the blog "This Japanese Life" and recently published a book by the same name.  You can read more about Eryk in this Japan Times interview with him from 2012.
About the book:  http://thisjapaneselife.org/this-japanese-life-the-book/
Most books about Japan can tell you how to use chopsticks or say "konnichiwa." Few tackle the real stress of life in a radically different culture.

The author, a three-year resident and the writer and researcher behind one of the best Japan blogs, tackles the thousand tiny uncertainties of life abroad with honesty and wit.

Perfect for anyone about to leave home for Japan or elsewhere, This Japanese Life will deepen any reader's understanding of Japanese culture as it's fused into a method of dealing with the hardships of working and living there.
About Eryk:
Eryk Salvaggio was an American newspaper editor in Bangor, Maine before teaching English in Japan with the JET Program. He lived in Fukuoka City from 2010-2013, writing a blog, This Japanese Life, about Japanese culture and the tiny anxieties of being an expatriate.

The site was named one of the best Japan Blogs by Tofugu and was spotlighted by The Japan Times. Salvaggio has written for McSweeney's, The Japan Times, Tofugu and Kulturaustausch.

His work as a visual artist has been covered in The New York Times and elsewhere.

He currently lives in London.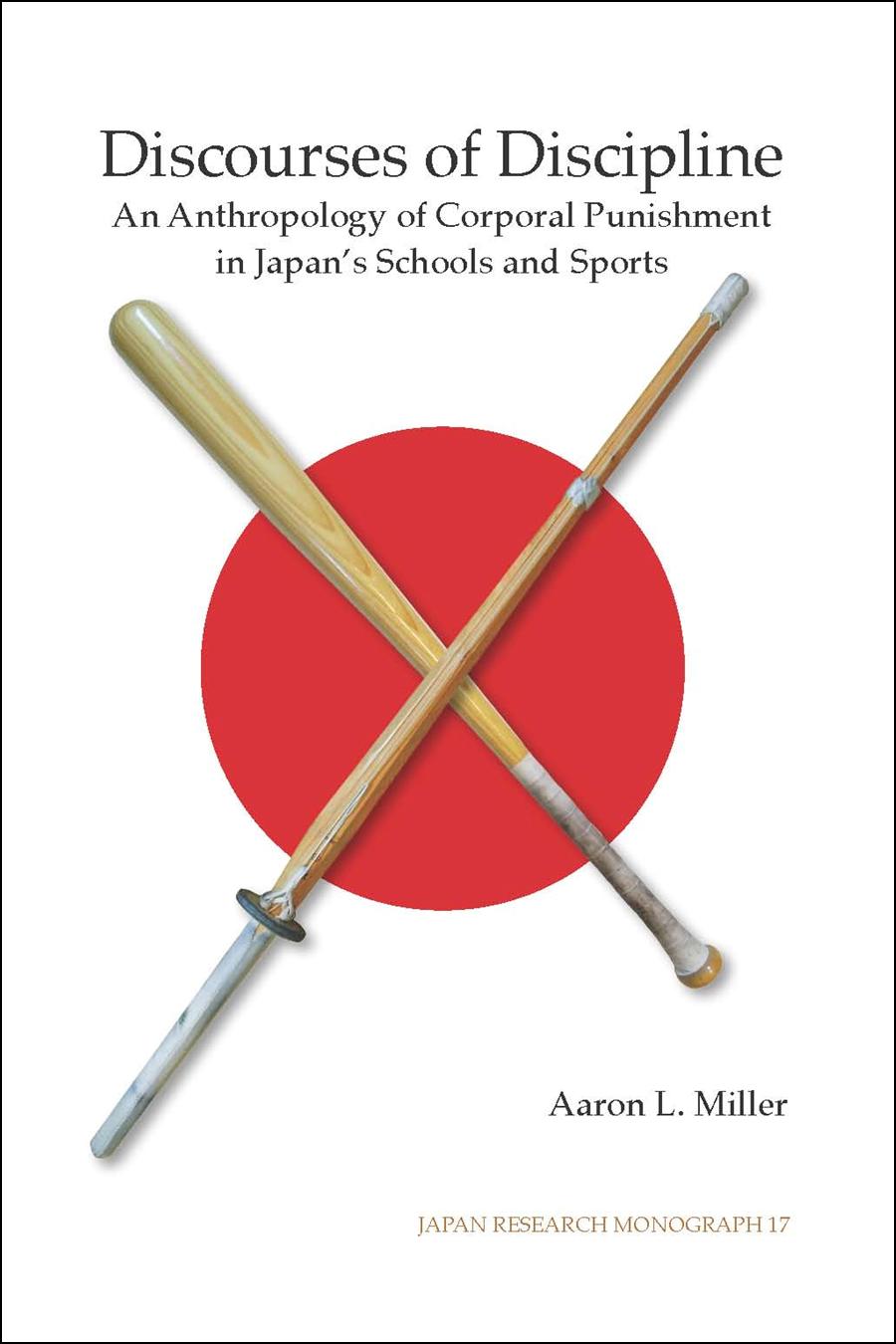 Thanks to AJET Chair Kay Makishi for passing along info about this interesting new book by Aaron Miller (Ehime-ken, 2002-04).
About the Author (via Amazon.com):
Aaron L. Miller, PhD is Assistant Professor and Hakubi Scholar at Kyoto University, affiliated with the Graduate School of Education, and Visiting Scholar, Stanford University Center on Adolescence. His academic research explores the relationships between education, sports, discipline and culture. His website is www.aaronlmiller.com.
About the Book:
This book is about the many "discourses of discipline" that encircle the issue of "corporal punishment" (taibatsu). These discourses encompass the ways that people discuss discipline and the patterns of rhetoric of what discipline should be, as well as what discipline signifies. By scrutinizing these discourses of discipline, this work disentangles the allegedly intimate ties between culture, discipline, and pedagogy in Japanese schools and sports.
For more information on this monograph, including how to order it,please visit http://ieas.berkeley.edu/publications/jrm17.html
Full IEAS catalogue: http://ieas.berkeley.edu/publications/catalogue.html
Amazon:  http://www.amazon.com/Discourses-Discipline-Anthropology-Punishment-Monograph/dp/1557291055
Reviews (via Amazon)
Corporal punishment of children by teachers and coaches is a widespread practice in many countries, but especially in Japan, where it has become a front-page issue involving Olympic athletes. Miller explores this issue both historically and in contemporary practices and analyzes how various discourses regrading disciplinary actions have shaped Japanese understandings of their 'educational reality.' To understand this phenomenon, Miller rejects Ruth Benedict's culturalist theory and, instead, places physical discipline (taibatsu) in the contect of Michel Foucault's theory of violence and power, offering an incisive analysis of a complex issue. —Harumi Befu, professor emeritus, Stanford University

An intriguing and well-written analysis on molding character in Japanese schools and sports through the widespread use of corporal punishment. Miller frames his discussion in the contexts of Japanese cultural ideals about discipline, toughness, and self-improvement, as well as in Japanese perceptions of such forms of discipline as something uniquely Japanese. This book is an important contribution to understanding the social and cultural dynamics of core institutions in contemporary Japan. —Theodore C. Bestor, Harvard University

Corporal punishment as a discipline of pain and an abuse of adult authority is a troubling presence in Japanese classrooms and sports fields. This is an insightful and wide-ranging analysis that overturns simple judgments with a nuanced exploration of the historical development, sociocultural locations, and heated national discourse on corporal punishment in modern Japan. It is a significant contribution to our understanding of Japanese education and sports, and it is an original anthropological perspective on how we might theorize power in Japanese society. – –William W. Kelly, Yale University
By Rashaad Jorden (Yamagata-ken, 2008-2010) for JQ magazine. Rashaad worked at four elementary schools and three junior high schools on JET, and taught a weekly conversion class in Haguro (his village) to adults. He completed the Tokyo Marathon in 2010, and was also a member of a taiko group in Haguro.
Sometimes, we're just trying to find out where we belong.
That's certainly the case with Aiko Cassidy, the teenage protagonist of JET Program alum Suzanne Kamata (Tokushima-ken, 1988-1990)'s latest novel, Gadget Girl: The Art of Being Invisible. The 15-year-old daughter of a renowned sculptor, Aiko wants to develop her own identity, instead of being known as Laina Cassidy's muse and suffering from a disability (cerebral palsy). Aiko has been secretly working on manga titled Gadget Girl, and she dreams of becoming a world famous manga artist—which would enable her to visit her father in Japan.
But instead of heading to the Land of the Rising Sun, Aiko is off to France for several days, as Laina has won the grand prize at the prestigious Prix de Paris. Although she's still receiving the "Laina Cassidy's muse" treatment, the City of Light does open up a new world for Aiko. For one, she develops a crush on a waiter named Hervé at the café she frequents. Aiko is also introduced to the spot where he parents met but more importantly, she learns the reason why her father is absent from her life.
Inspired by the movie The Song of Bernadette, Aiko and Laina head to Lourdes, where Aiko dreams of being cured. Instead, she hears a woman whisper "Forgive," and Aiko uses that as a call to repair broken relationships in her life.
By Lana Kitcher (Yamanashi-ken, 2010-12) for JQ magazine. Lana is the business development associate for Bridges to Japan and enjoys working as a freelance writer for a number of online publications. To read more about Lana's adventures in Japan, visit her blog at Kitcher's Café.
Laura Kriska's experience as recounted in The Accidental Office Lady parallels in many ways what we as JET participants go through when we temporarily leave our lives and routines at home to pursue the "exotic" and uncertain terrain of a new culture.
Based on Kriska's background and education, she was offered a two-year position at Honda Motor Company headquarters in Tokyo, being the first American woman to do so. She arrived in Japan equipped with her new business attire and a mind full of expectations and dreams about how the next two years of her life in Tokyo would unfold. She was soon instructed to join the secretariat—coordinating schedules and serving tea to managers in her new, polyester uniform.
Through the course of the book we get to see Kriska transform from a newly minted grad into a successful member of Japanese society. She starts out frustrated by her new environment and deeply disappointed that her job is not all that she hoped it would be. As the book progresses, you start to see that she is losing her childish tendencies to fight back, and eloquently navigating the culture with words and mannerisms instead of outbursts and small rebellions. She takes on more responsibility and in the end is able to create lasting change at Honda with a new employee manual in English and the elimination of the mandatory uniform rule.
Each month, current and former JET participants are featured in the "JET Plaza" section of the CLAIR Forum magazine. The September 2013 edition includes an article by JET alumn Ari Kaplan. Posted by Celine Castex (Chiba-ken, 2006-11), currently programme coordinator at CLAIR Tokyo.

*******
Originally from the US, Ari Kaplan (Hyogo-ken, Suzurandai, 1993-94) came to Japan upon graduating from Boston University. He is now a business consultant in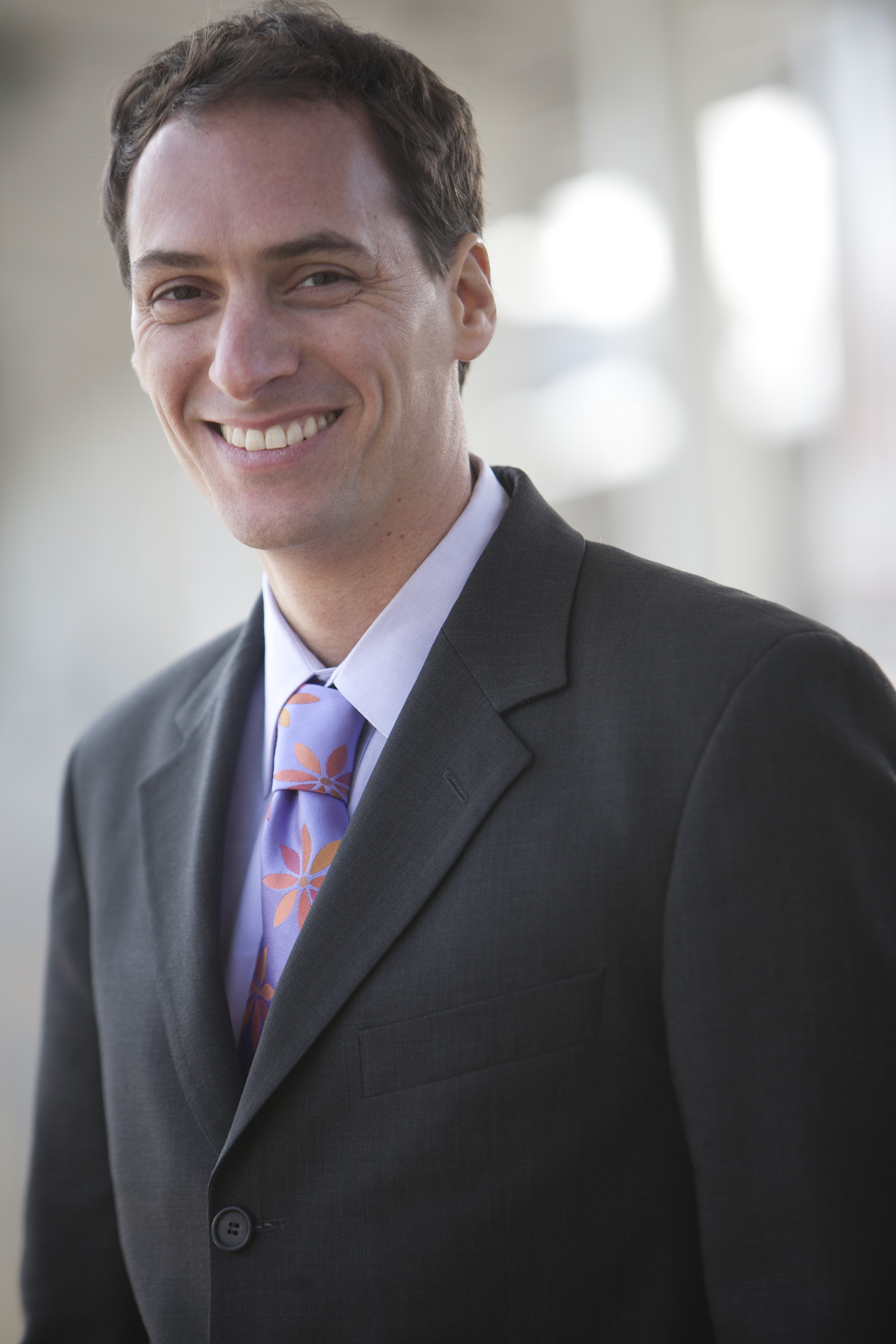 New York City and the author of Reinventing Professional Services: Building Your Business in the Digital Market Place (Wiley, 2011), which Akishobo recently released in Japan as ハスラー――プロフェッショナルたちの革新. Learn more at AriKaplanAdvisors.com.
JET Perspective
I still remember the ceremony that the Hyogo Prefectural Board of Education held for departing JET participants when I left my position as an ALT at Kobe Kohoku High School in 1994.  The host asked each of us to line up facing the audience, pass a microphone to one another, and share our reason for leaving. I distinctly recall advising the audience members that I was leaving so that I could return someday.
When Akishobo translated my second book, Reinventing Professional Services: Building Your Business in the Digital Workplace (Wiley 2011), into Japanese and released it in Japan last fall, I felt like I had somehow kept my promise.  I was also excited to have the opportunity to publicly dedicate it to the JET Programme and the Hyogo Prefectural Board of Education.
I was only 20 years old when in July 1993, following my graduation from Boston University, I took that Japan Airlines flight from New York to Tokyo. Jetlagged the day after I arrived, I went on an early-morning walk into the Tokyo Metro to explore and noticed that there were a few homeless individuals living in refrigerator boxes down below.
As a resident of a major metropolitan city, this sight in Shinjuku station did not surprise me. What struck me, however, was that outside of each box sat a pair of shoes, presumably worn by the occupant inside, highlighting the individual's personal respect and the extraordinary nature of the place to which I had traveled. Read More
Let's Talk Japan is a monthly, interview format podcast covering a wide range of Japan-related topics.  Host Nick Harling (Mie-ken, 2001-03) lived in Japan from 2001 until 2005, including two great years as a JET Program participant in Mie-Ken.  He practices law in Washington, D.C., and lives with his wife who patiently listens to him talk about Japan . . . a lot.

In this episode, Nick speaks with JET Program alumni Chelsea Reidy and Elayna Snyder about their upcoming 900-mile bicycle tour of Shikoku's famous 88 temple pilgrimage.  
Listen to hear them describe their creative "Temple by Temple Project," which they are funding through Kickstarter, and how they plan to share their adventure with others.

To learn more, check out their website, www.bigricefield.com, and the Temple by Temple Project on Kickstarter. 
Enjoy!
Nick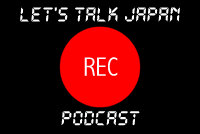 By Jessica Sattell (Fukuoka-ken, 2007-08) for JQ magazine. Jessica is a freelance writer and a graduate student in arts journalism. She readily admits that while she is an avid Hello Kitty fan, she is always going to like Chococat more.
For many, young and old, female and male, Hello Kitty (or Kitty-chan, as her diehard fans lovingly call her) has been a lifelong friend. As I toted around my review copy of the new Pink Globalization: Hello Kitty's Trek Across the Pacific—to my part-time job, to coffee shops, on a recent trip—strangers cooed over the cover's soft pink color scheme and photograph of one of artist Tom Sachs's renditions of the famous feline. Kitty led the way into my very first experiences with Japan, and her ever-presence has enriched my life in ways that I didn't fully understand until diving in to Christine R. Yano's research.
The wide-eyed little cat has been Japan's acting ambassador for decades, and her global travels had (and continue to have) profound impacts on generations of consumers and culture shapers. Pink Globalization is a culmination of over ten years of Yano's fieldwork and research on the international ubiquity of Hello Kitty as an example of Japan's actions as a tastemaker in global kawaii.
Yano, who is Professor and Chair of Anthropology at the University of Hawai'i at Manoa, explains that Kitty's rise, development and continuing presence as perpetuated by both parent company Sanrio and an ever-growing fandom provides a rich text from which to examine a multitude of contemporary issues. Yano coins the term "pink globalization" here to refer to the spread of "cute" goods and images from Japan to other parts of the world, and it connects the actions of global capitalism with Japan's "coolness" in its soft cultural products.
Maryland-based Ehime-ken JET alums Elayna Snider and Chelsea Reidy have put together an illustrated book of their "88 temple pilgrimage" by bicycle in Shikoku.  They now have a Kickstarter page to help them raise funds to publish it and a wonderful video that explains what this is all about.  Definitely worth a look.  It's hard to do justice in my own words, so click the link and watch and read for yourself:
http://www.kickstarter.com/projects/1042996508/temple-by-temple  
Excerpts from the Kickstarter site:
There are 88 temples on Japan's 88 temple pilgrimage. With two bicycles, a tent, notebooks and pens, plus a Rolleiflex, we will go to all of them. While we travel the 900-mile route, we'll be collecting the materials needed to make 88 hand-bound versions of our illustrated book, Temple by Temple.

Elayna does the art, Chelsea does the words. A children's book? It can be. A coffee table book? Sure. A book you have around and pick up from time to time? Yes! The idea and project did not come from any prescribed place of "Let's make a kids book." We are two people with varying ideas and skills and we combined them to make a book that describes the route, the temples, and this 1,200 year old pilgrimage which draws people of all different faiths and from all over the world.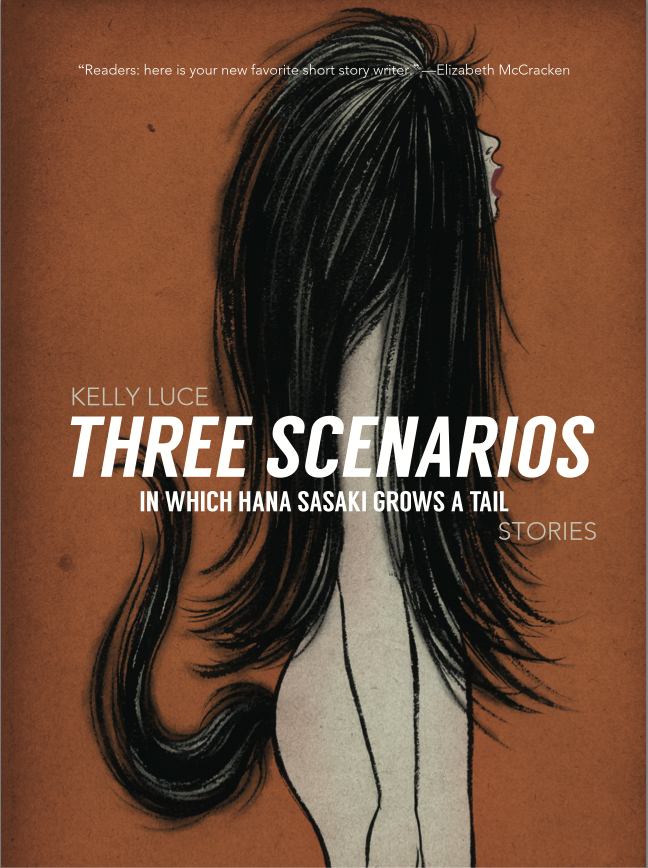 JET alum Kelly Luce (Kawasaki/Tokushima, 2002-04) will publish her debut collection of fiction this fall titled Three Scenarios in Which Hana Sasaki Grows a Tail.  The book is a collection of ten stories set in Japan, and many of her stories are characterized by magical realism. According to A Strange Object, the book's indie publisher, "Hana Sasaki will introduce you to many things—among them, an oracular toaster, a woman who grows a tail, and an extraordinary sex-change operation. These stories tip into the fantastical, plumb the power of memory, and measure the human capacity to love." The cover was designed and illustrated by Yuko Shimizu.
Luce's work has appeared in the Chicago Tribune, Crazyhorse, Kenyon Review, The Southern Review, New England Review, and other magazines. Her short story "Yamada-san's Toaster" was included in the Tomo: Friendship Through Fiction anthology, (reviewed on JETwit last year.) She lives in Santa Cruz, California, and Austin, Texas, where she is a fellow at the Michener Center for Writers.
A little bit about Kelly:  After graduating from Northwestern University with a degree in cognitive science, Luce spent three years in Japan. During her time there, she became the first non-Japanese to join a professional Awa Odori dance team (ren), starred in an English conversation video series for children, and spent a week in a women's prison in Yokohama.