Sep
26

Academic, Books, Events, Japan Writers Conference, JET Alum Author Beat, Writers

Comments Off

on Jillian Marshall to speak on "Reimagining Memoir" at the Japan Writers Conference
Posted by Tom Baker
JET alum Jillian Marshall, author of "Japanthem," will delve into the nature of memoir in a presentation at the Japan Writers Conference.
Here's the official description of her presentation: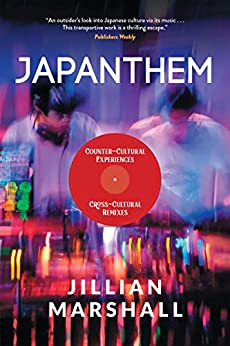 Jillian Marshall
Reimagining Memoir: Storytelling as Analytical Inquiry
Short Lecture with Q&A online
Nonfiction

What lies between the traditional boundaries of non-fiction genres? This presentation examines the analytical possibilities of memoir and storytelling. Bookended by presentation and discussion, we will read a chapter from my new book as a case-study in analytical memoir, learning about Japanese music culture in the process.

This hybrid presentation and group reading introduces new approaches to memoir devised during my time in (and departure from) academia. Following with a brief lecture questioning the limits of non-fiction genre — what does the slippage between memoir and ethnography reveal? — we'll examine analytical memoir by reading a chapter of my new book, Japanthem: Counter-Cultural Experiences, Cross-Cultural Remixes. Originally written as part of my doctoral thesis in Japanese ethnomusicology, the selected chapter and Japanthem on whole posit memoir and storytelling as colloquial sites of anthropological inquiry (in this case, getting subtly bullied by my Buddhist dance teacher in Akita Prefecture). With the Q and A that follows, I ultimately hope to inspire new possibilities in non-fiction writing and bridge not just the intellectual rigor of academia with the public sphere, but cultural (mis)understandings between Japan, the US, and beyond in the process.

Jillian Marshall, PhD, is a writer, educator, and musician who champions public intellectualism. Her first book, Japanthem: Counter-Cultural Experiences, Cross-Cultural Remixes, debuted in April with Three Rooms Press. Jillian's other writings have been published by the Sasakawa Peace Foundation, Cornell University Press, and Music Television.