Oct
1

AJET, JETAA Chapter Beat, JETAA Chapters

Comments Off

on JETAA Chapter Beats October 2018
JETAA Chapter Beat is a periodic mosaic of events taking place in the JETAA sphere. Compiled by AJET's Director of Alumni Relations Megan Buhagiar (Ishikawa Prefecture, 2017- Present)
JETAA UK
Tsurugu Shamisen and Japanese Folk Song Performance and Shamisen Workshop
DATE:                  October 13th
TIME:                    14:00 – 16:00
VENUE: St Peter's Chaplaincy, Oxford Road, Manchester
COST:    Free
DETAILS:
JETAA North West and Japan Society North West present a unique opportunity to experience Japanese traditional music. At this free event, Hibiki Ichikawa, a Tsurugu Shamisen player, will be accompanied by singer Akari Mochitsuki in performing traditional Japanese folk songs. Originating in Aomori, in North-Eastern Japan, Tsugaru Shamisen is played on the largest size shamisen, which has a deep, rich and percussive sound. In addition to a fascinating performance, there will be a workshop where members of the audience get a chance to try their hand at playing instruments, join in with the songs, and interact with the performers.
Hibiki Ichikawa has been playing Shamisen since he was 20. He came to the UK in 2012 and has been increasing his profile ever since. He teaches Shamisen to more than 20 students and has performed across the UK and regularly in Berlin. Additionally, he played shamisen for the soundtrack of the popular animated film Kubo and the Two Strings.
Araki Mochizuki is the only Japanese Blues (enka) singer in the UK. After moving to the UK, she studied drama in Cambridge and contemporary music in London. She started her career as a professional singer in 2009 and since then has performed at many events such as WOMAD 2010, HYPER JAPAN, and Japan Matsuri 2009, 2010 and 2012.
RSVP:    nwvicechair@jetaa.org.uk by October 6th.
JETAA NY
Fall Harvest and Apple Picking *Save the Date*
Please *SAVE THE DATE*, set your calendars, and plan to join JETAANY on our annual day trip up to Dutchess County for the day on Saturday, October 6 to visit apple orchards and other fun sites. This year we will be renting vans, so there will be several convenient pick-up sites, and we plan to visit apple orchards and perhaps a dairy farm and an ice cream shop.
More information coming soon. Both JET Alumni and Friends-of-JET are welcome!
JETAASC
LA Job Fair
WHEN:   5th – 6th October
WHERE:              Pasadena Convention Center
300 East Green Street, Pasadena, CA 91101
Job Fair Center Website: here
Convention Center Website: here
Looking for a new job this Fall that utilizes your Japanese skils? Then sign up for the Los Angeles career forum! There will be opportunities to meet the representatives from big name industries and some companies may even offer a job on the spot. Please check out the website for more details and how to apply. What are you waiting for?!
JETAA WJ & JALT Resume writing and life after JET workshop, October 29th
JETAA WJ & JALT Resume writing and life after JET workshop
On October 29th JETAA WJ will co-host with the Kobe JALT chapter an event for those who are interested in learning about how to polish their resumes (specifically in the language education field) to prepare for job hunting. JALT is the Japan Association for Language Teaching (https://sites.google.com/site/kobejalt/home).
In addition, we will have three current JET alumni (of both ALT and CIR background) to talk about their life post JET. The event will be followed by a networking dinner at The Sky Buffet, a short walk from the venue (Map: https://goo.gl/maps/AnsdPoo4S472).
Dinner is 1990 yen (+tax) per adult and all-you-can-drink alcohol is 990 (+tax) for women and 1290 (+tax) for men. Please indicate in the comments if you'll be attending the dinner afterward. We look forward to seeing everyone there!
Event fee:
Free for current JETs and JALT members,
1000 yen for non-JALT members
Location:
Kobe International House 神戸国際会館
(Map: https://goo.gl/maps/H8Y2A8FHsNG2)
ROOM 804
Event details:
15:00 – 16:00 Resume writing workshop
Speakers:
Michael Parrish and Richard Miller
Michael Parrish and Richard Miller are long term residents of Japan. Richard is an associate professor at Kobe Gakuin University, and Michael is an assistant professor at Kwansei Gakuin University. They have been the JALT Job Information Center (JIC) coordinators for a number of years writing, giving presentations and running the booth at the annual JALT conference. They have given presentations, talks and workshops on professional development throughout Japan, Dubai and Kenya. Their regular columns appear in the JALT CUE publications as well as other publications and have an upcoming book chapter "Transforming your Academic Curriculum Vitae (CV) into a Career Strategy Tool" in Advancing the ELT Practices which will be published by Zayed University
16:00 – 17:00 JET Alumni panel (Q&A included)
Speakers:
Shari Yamamoto
Cory Ballantyne
Shari Yamamoto is a fourth generation Japanese-American born and raised in Hawaii. She first came to Japan as an exchange student on a year-long program and later returned to work as a Coordinator for International Relations for the JET Program after graduating from the University of Hawaii at Manoa. After raising three children, Shari rejoined the workforce as the only foreign administrative staff at an international exchange center at a private university where she gained experience in inbound/outbound student exchange and on-campus international exchange. She was fortunate to spearhead the implementation of a large scale Self-Access Learning Center and discovered a passion for student development, educational program development, and the internationalization of higher education in Japan. Starting another chapter in her life, Shari is currently pursuing a graduate degree in International Cooperation Studies at Kobe University.
17:00 ~ Dinner at The Sky Buffet
Please indicate in the comments if you'll be attending the dinner afterward. We look forward to seeing everyone there!
JETAA DC
JET Talks Ramen Night
DATE:                  Saturday, October 6th
TIME:                    17:30 – 22:00
VENUE: Tastemakers, 2800 10th St NE, Washington, DC 20017
Buy your tickets here!
JETAA DC's annual JET Talks event, Ramen Night, is back and bigger than ever! Come for the unlimited noodles, stay for the talk from our host and ramen expert, Josh, and learn about the history and techniques behind the bowls.
Due to the overwhelming popularity of this event, we will be offering two separate 2-hour time slots this year.
Choose between 17:30 – 19:30 or 20:00 – 22:00 and bring an empty stomach to slurp your way through the two full-sized bowls of ramen that come with your ticket and one free drink redeemable at the cash bar.
So when you're full on ramen, why not try our signature chuhai-inspired cocktail, specially created by JETAA DC and Tastemakers for the event. Non-alcoholic drinks are, of course, available.
Ramen menu will include three of Joshua's traditional tonkotsu ramen styles (Kurume, Tokotsu Shoyu, and Northern Nami), a vegetarian Miso (egg optional) and of course the spicy garlicky bowl called, "I'll sleep on the couch".
Stick around for Josh's JET Talk at 19:30, and at the end of the night take home a bottle of Josh's homemade ramen chili oil as a souvenir!
We've also moved locations: Ramen Night is now being held at Tastemakers, a hop community kitchen for food entrepreneurs & startups. Each ticket will include one free drink redeemable at the cash bar, so when you're full on ramen, why not try our signature, chuhai-inspired cocktail, specially created by JETAA DC and Tastemakers for the event? And at the end of the night take home a bottle of Josh's homemade ramen chili oil as a souvenir.
Tickets will be going fast, so make sure you buy yours soon! Former JETs and Friends of JET are welcome!
Calling for volunteers! We're looking for about 10 volunteers to come and give us a hand. All volunteers will be assigned to 1-hour slots and given complimentary entry tickets to the event. Please send us an e-mail at jettalks@jetaadc.org with "Ramen Night Volunteer Sign-up" in the title if you're interested.
JETAA NC, Hosted by US JETAA
Webinar: You've Finished the JET Program. Now What?
DATE:                  Thursday October 18th
TIME:                   20:00 – 21:00 EDT
VENUE: Zoom Meetings
It can be difficult to make the transition to your life after JET. This webinar is here to help. Featuring JET alumni with expertise in careers and recruiting, this webinar will help you figure out how JET fits into your career path, help you describe your JET experience in a way that employers will understand, teach how to utilize LinkedIn, and much more!

Speakers:
Emily Frank (Hokkaido, 1993-1996) graduated from Smith College and was an AET in southern Hokkaido from 1993-1996. After spending a lot of time afterwards feeling lost, she eventually got a master's degree in counseling and now helps others who are similarly lost regarding careers. She spent over 12 years working at a large public university, and has been in private practice since January, 2018. Emily is based in Denver but does distance work with clients from all over the globe. Through generous grants from organizations like Sasakawa Peace Foundation, she has also been able to offer free career counseling to JET alumni in the past, and has enjoyed reconnecting with fellow JETs that way.
Kamara Toffolo (Gunma, 2007-2008) is a resume writer, LinkedIn consultant, and job search strategist who helps her clients DARE to do work DIFFERENTLY! Whether a bold and brazen professional ready to shake things up and make a BIG career change, a go-getting manager primed to score a well-deserved promotion, or a high-impact executive strategizing their next career transition, Kamara helps her clients from around the globe land great-fitting gigs! Kamara has been a featured writer and expert in many publications including Forbes, Business Insider, Inc., Mashable, and The Muse to name a few. She is an Erickson Certified Professional Coach, and holds a Bachelor of Commerce degree in Entrepreneurial Management.

Rob Uy (Fukuoka, 1989-1991) is Principal of RSU Consulting and is a sought-after career coach who quickly and effectively establishes productive relationships built on mutual trust and respect. Rob draws on nearly 20 years of human resources leadership for Fortune 500 global technology and services firms and as a coach, trainer and consultant for individuals and companies across all vertical industries. Rob has developed a highly personalized method for working with professionals at all levels. He inspires them to "find their voice," tell their story effectively, and experience a genuine and revitalized perspective on who they are and where they want to go.
Please click the link below to join the webinar:
https://zoom.us/j/621315342
Or iPhone one-tap :
US: +16699006833,,621315342# or +19294362866,,621315342#
Or Telephone:
Dial(for higher quality, dial a number based on your current location):
US: +1 669 900 6833 or +1 929 436 2866
Webinar ID: 621 315 342
International numbers available: https://zoom.us/u/Bktgc2QF
JETAA Singapore
JETAA Homecoming Gala
DATE:                  Friday, October 5th
TIME:                    19:00 – 21:00 UTC+08
VENUE: The Japanese Association
120 Adam Road, Singapore 289899
Dear JETAA Singapore Members
Come join us in welcoming back the new returnees of 2018 from the JET programme at the JET Homecoming Gala on 5 Oct!
Date: 5 Oct 2018 (Friday)
Time: 7pm to 9pm (registration starts at 6.30pm)
Venue: Japanese Association Singapore
Address: 120 Adam Road, Singapore 289899
Please sign up using this link https://goo.gl/forms/cfA76Ot5azyDch7k2
Hope to see you at the reception!
JETAA ABC
DATE:                  October 5th
TIME:                    19:30 – 21:30 PDT
VENUE: JETAA ABC
495 West Georgia Street PO BOX 2462,
Vancouver, British Columbia
(To register, please enter your information in the following Google Sheet.
https://drive.google.com/open?id=141yCh0f6eixUdDoIdbzepPgxsszVXSRjbMZwrvX5Atg)
Welcome Back, JET Alumni of 2018!
お疲れ様でした!  バンクーバーにようこそ!
そして、バンクーバー人の皆様、ただいま!
Come out and meet fellow JET alumni on October 5th, 2018. Come share all your amazing stories from your time on JET and about Japan in general.
To all the recent alumni as returnees to Vancouver or as someone who had just moved here post-JET: I'm sure most of you would have questions about things like reverse culture-shock, getting back into the groove of things in Canada, or maybe just about what to do in Vancouver, this would be the perfect event to get it all out of your systems!
To all the current alumni: Come greet your new fellow alumni! Revive your memories and excitement about your time in Japan and JET again. Share your stories and experiences over food and drinks.
Appetizers will be provided at the Welcome Back Reception. Please RSVP by following the link below by October 3rd, 2018 Hope to see you all there!
Our social will be divided into 2 segments. The details of our event are as follows:
Event 1: Welcome Back Reception
Location: Earls Test Kitchen
905 Hornby Street , Vancouver BC
Time: 7:30pm – 9:30pm
Event 2: Karaoke Nijikai (カラオケ二次会)
Location: Fantacity
1133 Robson St, Vancouver, BC V6E 1V9
Time: 9:30pm – whenever!
Feel free to register for either segment, or both!
To register, please enter your information in the following Google Sheet.
https://drive.google.com/open?id=141yCh0f6eixUdDoIdbzepPgxsszVXSRjbMZwrvX5Atg
If you have any questions or concerns please contact Ian at membership@jetaabc.ca
JETAA Toronto
JETAA Interchapter Adventure in Prince Edward County
Hosted by:          JET Alumni Association Toronto and JETAA Ottawa
DATE:                  Sunday, 27th October
TIME:                    11:00 – 19:00 EDT
PLACE:  Prince Edward County
Our third annual JETAA Ottawa x JETAA Toronto interchapter event is coming soon, with this year's adventure taking place in Prince Edward County. More details to come!
We will be checking out local breweries and wineries, having a meal (or two), and possibly making a trek over to Sandbanks Provincial Park for a hike. Other optional side tours include stops at a lavender and alpaca farms.
We will try our best to arrange carpooling to the event, so if you are looking for a ride or are willing to be a driver, please let your local chapter know.
Have you been to PEC? Do you have any suggestions of fun things to do, or have something unique you'd like to try? Send them along to Clarissa at chair@jetaatoronto.ca
JETAA Music City
Nashville Area Monthly Tomodachi-Kai
DATE:          Wednesday, October 10th
TIME:            From 18:00
VENUE:       Nashville East Beer Works
320 E Trinity Ln,
Nashville, Tennessee 37207
oin former and future JETs and others in the Nashville area who have a connection with Japan for a relaxed hangout where networking is encouraged. East Nashville Beer Works extends their happy hour special for our group, so come get delicious pizza and beer while you meet
JETAAMC hosts a Tomodachi-Kai every second Wednesday at East Nashville Beer Works.
JETAA Chapter Beat is a periodic mosaic of events taking place in the JETAA sphere.
Compiled by AJET's Director of Alumni Relations Megan Buhagiar (Ishikawa Prefecture,
2017- Present)
1) JETAA Ireland
Welcome Home Event with Taiseiyo Taiko, September 8 th
It's that time of year again – time to welcome home this year's returning JETs!
This year we are planning a Taiko workshop with Taiseiyo Taiko for 2018 returnees,
as well as all other members and friends of JETAA Ireland. The workshop will take
place from 14:30-17:00 on 8 September at Rua Red in Tallaght. The event will be
free for 2018 returnees, with a small charge of between €10-15 for other attendees,
depending on final numbers. There is a limited capacity for this event, so if you
would like to join us please email jetaaireland@gmail.com ASAP!
DATE: 8 th September
TIME: 14:30 – 17:00 UTC+01
PLACE: Rua Red
South Dublin Arts Centre, Tallaght, D24, Tallaght D24
2) JETAA Singapore
JET Homecoming Gala (welcome back reception), 5 th October.
Come join us in welcoming back the new returees of 2018 from the JET programme
at the JET Homecoming Gala on 5 Oct!
This year, we have proposed to add an item to the programme which is a short
interview session with the returnees. The purpose is to allow the attendees to know
more about the JET Programme and our returnees so as to increase the chances of
mingling between JETAA Members and other attendees during the reception. This is
something new which we are trying out and would like to call upon all members to
welcome and support the new returnees.
DATE: Friday, 5 th October
TIME: 19:00 – 21:00 (registration from 18:30)
VENUE: Japanese Association Singapore
ADDRESS: 120 Adam Road, Singapore 289899
Please sign up using the link below:
https://goo.gl/forms/cfA6Ot5azyDch7k2
Do feel free to contact us if you need any clarifications. We look forward to seeing
you on October 5 th !
3) JETAA Western Japan
Life After JET + Resume Writing
Learn about what life is like from three JET alumni in the Kansai area with special
guest from JALT (Japan Association of Language Teaching) to help polish your
resume before any job hunting process begins! If you are an alum who would like to
share your experiences and be involved in the process of planning the event, please
contact jetaawj@gmail.com
DATE: Saturday, September 29 th
TIME: 15:00 – 17:00
Venue: TBA
4) JETAA Toronto
Nihongo Dake Dinner
Thinking about brushing up your Japanese but too hungry to start? Join us at
Sakawa Coffee on The Danforth for our first Nihongo Dake Dinner!
We'll be doing our best to speak only Japanese for a 90-minute dinner and then
rewarding our diligence with some sweet treats nearby in whatever language feels
right. Speakers of all skill levels are welcome to this casual meal, and we'll have
some topics and prompts prepared in case conversation slows down. Friends are
welcome, whether Japanese language learners or native speakers, and Sakawa
Coffee staff will be accommodating our Nihongo dake vibe with Japanese servers. If
you're interested, please contact chair@jetaatoronto.ca or check out our facebook
event in the events section of facebook.com/jetaatoronto.
Sakawa Coffee でお待ちしています!
ADDRESS: 867 Danforth Avenue
DATE & TIME: Thursday, September 13 th
Dinner: 18:30 – 20:00
Dessert/Nijikai: 20:00 – ?
Rough cost after tax and tip: members – $15 – $20
non-members – $20 – $25
5) JETAA ABC
JETAA ABC 2018 Gumball/Amazing Race (Save the Date)
Dear JETAS and Friends!
We are please to announce our Gumball/Amazing Race event again for 2018! As
with last year, it'll be a great day of contests and exploration! More details to come in
the coming week. In the meantime, save the date!
If you have any questions or concerns, please feel free to contact Ian Fan at
ian@jetaabc.ca
Cheers!
DATE: 08 th September
TIME: 12:00 PDT
6) JETAA DC
Mansfield Fellowship Program Information
DATE: 5 th September
TIME: 12:00 – 13:15 EDT
PLACE: 1156 15 th Street NW, Suite 1105, Washington, DC 20005
Established in 1994, the Mansfield Fellowship is an opportunity for mid-career
government employees to live and work in Japan while developing professionally.
Fellowship includes a homestay with language training as well as a ten-month
placement within a Japanese government office.
This information session is available for those currently working in government or
those who plan to be federal employees in the future!
The Mansfield Fellowship Program is administered by Maureen and Mike Mansfield
Foundation, with the United States Department of State, Bureau of Educational and
Cultural Affairs, as grantor.
Refreshments will be provided.
Info session will also be held over a teleconference system in Mansfield Office.
To RSVP, please contact Stephanie Sanders at 'ssanders@mansfieldfdn.org'. If you
wish to call into the session instead of attending in person, please indicate so to
Stephanie in your RSVP email and she will send instructions on how to do so.
Application deadline is October 31 st !
Come join us to learn about this amazing program!
7) JETAA NY
Returner Debrief and Hangout
WHEN: Saturday, September 1 st 10:00 – 12:00
WHERE: The Atrium Shops and Cafes
153 E 53 rd St, New York, NY 10022
COST: Everyone will pay for their own food/drinks. No need to do Paypal!
RSVP: Let us know you're coming and invite friends on Facebook.
Welcome (back) to New York City! JETAANY wants to reach out to you and extend
their assistance as you transition back to the United States. Come join us for an
informal discussion on how to adjust to life after JET.
Questions: Email Ryan at membership[at]jetaany[dot]org
8) JETAA FL
Career Development Workshop, Orlando
You are invited to the career development workshop presented by FL JETAA!
Mark your calendars for Saturday, September 8 th ! Florida JETAA will be presenting
a Career Development Workshop in Orlando.
The day will include career coaching on how to follow up your time on JET, how to
utilize the special skill set that you acquired by living and working in Japan as well as
an opportunity to network and connect with JET alumni.
More details (such as venue and time of the event) to come, so stay tuned in!
9) JETAA Canberra
JFF Classics at NFSA – Alternative Women
DATES: Saturday, 29 th September 14:00 – 15:30, 16:00 – 18:20
Sunday, 30 th September 12:00 – 13:30, 14:00 – 15:30
#JFFClassics2018 returns to NFSA for the second time with a #free 16mm & 35mm
film program. This year's program, ALTERNATIVE WOMEN, feature works adapted
from novels by celebrated authors such as Junichiro Tanizaki. Screens on 29 – 30
September.
For the film line-up and schedule visit: http://www.nfsa.gov.au/events/alternative-
women-japanese-film-festival-classics
JFF Classics at NFSA will feature an abridged program of 4 films. The full program
comprised of 8 films will be screened at the Art Gallery of New South Wales from
3 rd – 31 st October. Visit JFF Classics at AGNSW – Passion and Obsession for
more information.
[ABOUT THE PROGRAM]
Directed by cinematic masters from the Japanese #GoldenAge and #New Wave,
these films depict passion and obsession in varying shades of #eroticism ranging
from melodramatic romance to fraught love affairs.
The abridged program chosen for NFSA will feature unconventional portrayals of
women on screen. For example, we meet the lesbian lovers of Masumura's MANJI:
THE GODDESS OF MERCY, and are also introduced to early modern feminists
swimming against the tide of society in Mizoguchi's A GEISHA.
Presented by the Japan Foundation, Sydney and made possible through the Japan
Foundation Film Library (Tokyo). In partnership with National Film and Sound
Archive. Thank you for continuing the tradition of film.
10) JETAA Texoma
Shizen: On the Art of Looking at Nature
DATE: Tuesday, September 18 th
TIME: 18:00 – 20:00 CDT
PLACE: Rice Media Center
6100 Main Street Rice University
Entrance #8, Houston, Texas 77005
Shizen: On the Art of Looking at Nature
Opening Reception: September 18 th , 18:00 – 20:00, Rice Media Center Main Gallery
The Visual and Dramatic Arts department at Rice University is pleased to host
Mexico City artist Augustin Estrada. The opening reception will be on Tuesday,
September 18 th at 6PM, in the Main Gallery of the Rice Media Center.
Augustin's exhibition is titled, "Shizen: On the Art of Looking at Nature". The artist
explains, "the first word is the Japanese word for Nature, because it is not only about
gardens but more about two Japanese phenomena related with the Art of Looking at
Nature with two particular concepts called 'Hanami' and 'Momiji' the first one related
to flowers blooming in the early spring and the second one with the changing color of
the leaves in autumn. Both clearly identified in Japanese culture."
Augustin has worked with photography and printing for over 40 years with the
majority of his publications focusing on various cultures. The exhibition will have over
30 prints on view in the Main Gallery space of the Rice Media Center located at
Entrance #8 (via University Blvd and Stockton Drive) on Rice University campus.
Exhibition opens: Tuesdays, September 18 th , 2018 | 18:00 – 20:00
On view at Rice Media Center Main Gallery through October 25, 2018.
Operating hours: 10:00 – 17:00
Augustin Estrada: http://augustinestrada.com
VADA.RICE.EDU
Ashlie O'Neill (Hyogo-Ken, 2013-Present) AJET National Council Vice Chair and Director of Alumni Relations. Ashlie is in her second year on the AJET National Council as the Director of Alumni Relations. She works alongside Ryan Hata (National AJET Director of Alumni Resources ) and members of JETAA to strengthen the relationship between former JETs, current JETs and Japan. Please feel free to contact her email at ashlie.oneill@ajet.net or her Linkedin profile. Ashlie helps to keep you up up to date with JETAA happenings around the world.
This month marks the 5th anniversary of the Tohoku Earthquake and the loss of the lives of the two JETs Taylor Anderson and Monty Dickson.  Many JETAA chapters around the world are getting together to remember those affected by the disaster as well as raise money for various organisations in Tohoku. This edition of the JETAA Chapter Beat will focus on these events.
About the film: In March 2013, Wesley Julian launched and successfully funded a Kickstarter campaign to create Tohoku Tomo — a documentary film telling the story of true friendship and commitment to Japan's recovery by the international community following the Great East Japan Earthquake.
Julian and a small team traveled across the United States and Japan to interview individuals who have made and continue to make a difference in Tohoku.
Many of these people dropped what they were doing and dedicated themselves to Japan's recovery. Many of them even took it upon themselves to establish non-profit organizations aimed at connecting with and rebuilding Tohoku and its communities. At the core of all of these organizations are individuals. Many of these groups were founded by members of the Japan Exchange and Teaching (JET Program). What started as a love of Japan through teaching blossomed into a true friendship and commitment to the Tohoku region. These founders and many other volunteers have truly become friends of Tohoku. They are, in Japanese, Tohoku Tomo.
Locations
JETAA Alaska
When: February 29th, 6:00pm
Where: The BP Energy Center, Anchorage
JETAA Midsouth/NOLA
When: March 3rd, 5:30pm
Where: Tulane University, Newcomb Campus, Jones Hall 102, New Orleans
JETAA Toronto
When: March 9th, 6:30pm
Where: Revue Cinema
Sasakawa Peace Foundation and JETAADC
When: March 11th, 4:30pm
Where: The Mayflower Hotel, Washington DC
JETAA NSW
When: March 16th, 6:00pm
Where: Japan Foundation, Sydney
JETAA Southern California
When: March 18th, 7:00pm
Where: Occidental College, Choi Auditorium, los Angeles
Florida JETAA-Miami
When: March 30th, 8:00pm
Where: Florida  International University, modesto A. Maidique Campus, Room GL 100
Florida JETAA-Orlando
When: March 31st, 8:00pm
Where: Asia Trend/ Y.E.S.S Center
About the Project: The mission of the 113 Project is to create a venue for dialogue and action that reclaims the message of the Tohoku disaster as an opportunity for good. The 113 Project will encourage collaboration among thought leaders, activists, community members and volunteers to continue the critical work of recovery and revitalization in Tohoku as well as to look at and address together challenges faced by others through the lens of lessons learned out of the Tohoku experience.
JETAA Northern California
When: March 8th, 6:30pm
Where: JCCC NC , 1840 Sutter Street, San Francisco
JETAA Rocky Mountain
When: March 13th, 2:00pm
Where: Sie Film Center, Denver
PNWJETAA
When: April 22-24th
Where: Cherry Blossom Festival, Seattle
For a full list of Tohoku Tomo and 113 Project events, please see the Tohoku Tomo website at http://tohokutomo.com/screenings/ or email them at info@tohokutomo.com.
Live Your Dream: The Taylor Anderson Story
About the film: This film is a story about Taylor Anderson and all the young people who travel the world trying to make a difference. Taylor was an extraordinary American who dedicated herself to teaching Japanese children, living her dream right up to the events of March 11, 2011. The earthquake and tsunami in Japan were a disaster that no one could have expected. 
When:March 13th, 1:00pm
Where: Sendai Mediatheque, Sendai, Japan
Details: http://jetprogramme.org/en/info/greateastjapanearthquake/
Additional Events around the world
D-prep: A disaster Preparation Event
JETAA Vic/Tas/SA
The Big Bento Lunch
When:March 1st-31st
Where: Anywhere you wish
Hosting a Big Bento Lunch is as easy as rounding up up a group of your friends and work mates and eating some delicious Japanese food!
Since 2012, Big Bento Lunch participants have raise more than $30,000 for many charities by holding family picnics or parties or and getting bentos delivered to work places. It is simple and fun!
To register your lunch and help us support the Taylor Anderson Memorial Fund, visit the Big Bento Lunch website at www.bigbentolunch.com.au
Ashlie O'Neill (Hyogo-Ken, 2013-Present) AJET National Council Vice Chair and Director of Alumni Relations. Ashlie is in her second year on the AJET National Council as the Director of Alumni Relations. She works alongside Ryan Hata (National AJET Director of Alumni Resources ) and members of JETAA to strengthen the relationship between former JETs, current JETs and Japan. Please feel free to contact her email at ashlie.oneill@ajet.net or her Linkedin profile. Ashlie helps to keep you up up to date with JETAA happenings around the world.

February is a big month for JETAA chapters around the world , with many of them hosting elections for the next JETAA councils and representatives. However, that does not stop JETAA chapters from holding some really great events too! Let's have a look at some of the events happening this month.
Shinnenkai 2016 @ Grand Central Restaurant & Bowling Lounge
When: February 18th, 7-10pm
Where: Grand Central Restaurant & Bowling Lounge (808 SE Morrison St, Portland, OR 97232)
It may already be February, but it isn't really the new year until you've celebrated it with JETAA Portland! This year JETAA Portland are bringing you a Shinnenkai full of food, fun, and games for the whole family. Join them at Grand Central Restaurant & Bowling Lounge for a casual evening of tacos and bowling as they celebrate the year of the monkey. 明けましておめでとう!
When: February 13th, 5-7pm
Where: Ottawa Curling Club ,440 O'Connor St, Ottawa, ON K2P 1W4

Curling, the king of sports! Come and enjoy casual, beginner-friendly curling at the Ottawa Curling Club. You don't need any experience or equipment to have a nice time! JETAA Ottawa has reserved two sheets of ice as well as instruction for the first half hour.
When: February 7th, 8:45-12pm PST
Where:859 E Sierra Madre Ave, Glendora, CA 91741
Want to go hiking ? This is a pretty easy 1.5 mile hike, but then the last part definitely gets your heart rate up. It's about 1 1/4 hours to the top and about an hour down, depending on how much time the group spends taking breaks. It's a good hike with great views from the top.
If you would like to go please RSVP on the JETAASC Facebook page.

JETAANC Volunteer Nite for Berkeley-Sakai Sister City Association!
Berkeley-Sakai Sister City Association needs our help! Come enjoy some pizza and beer and learn how you can assist their efforts to re-establish their student exchange programs and prepare for their 50th Anniversary in 2017.
**Register here:
http://berkeleysakaivolunteernite.eventbrite.com/
JET alumni and friends have helped revitalize U.S.-Japan sister city groups across the Bay Area and now we are turning our attention to Berkeley-Sakai! What they are trying to do is at the heart of the grassroots exchange mission of the JET Program and so it is naturally close to our hearts.
When: February 18th, 6:30-8:30pm PST
Where: Jupiter, 2181 Shattuck Ave, Berkeley,California 94704
Celebrate 2016 with drinks and nibbles at Space Academy on St Asaph Street. Anyone/everyone welcome for casual conversation in English or Japanese. It is a great place to meet new people and practice your language (or just hang out). JETAA South Island are looking forward to seeing lots of new and old faces!
When: February 2nd, 5:30pm ~
Where: Space Academy, 371 St Asaph Street, Christchurch, New Zealand 8011

Shinnekai and talk on the 'other' side of Japan
JETAA Hawaii is pleased to announce that for it's 2016 Shinnenkai, that they will be hosting a presentation on the "other" side of Japan — organized crime (aka Yakuza) and its effect on Japan's government, business and financial worlds, and society-at-large.
The speaker will be US Marine Colonel Grant Newsham, a senior research fellow at the Japan Forum for Strategic Studies in Tokyo. Colonel Newsham lived in Japan for 20 years, and worked as a US diplomat and military officer, and in the investment banking and high-tech industries.

RSVP to jetaahawaii@gmail.com by Tuesday, February 2, 2016
When: February 5th,6-8pm
Where: Box Jelly Co-working space, 07 Kamani St, Honolulu, HI 96813

Ashlie O'Neill (Hyogo-Ken, 2013-Present) AJET National Council Vice Chair and Director of Alumni Relations. Ashlie is in her second year on the AJET National Council as the Director of Alumni Relations. She works alongside Ryan Hata (National AJET Director of Alumni Resources ) and members of JETAA to strengthen the relationship between former JETs, current JETs and Japan. Please feel free to contact her email at ashlie.oneill@ajet.net or her Linkedin profile. Ashlie helps to keep you up up to date with JETAA happenings around the world.

Welcome to the second chapter beat for 2016 . There is so much happening in January in the JETAA world so I have selected just a sample for everyone to enjoy. For more information on events around the world please visit your nearest chapters Facebook pages or websites.
When: January 31st, 12pm
Where: Coogee Beach, NSW
Head to Coogee Beach to join JETAA NSW for their annual summer BBQ.
Take along your swimmers, snacks and BBQ favourites and help them kick off the new year with a bang!
JETAA SG Welcome Back Reception
When: February 2nd, 6:30-9pm
Where: Japan Creative Centre (JCC), 4 Nassim Road, Singapore 258372
Join  JETAA SG for the Welcome Back Reception organised by Embassy of Japan and CLAIR!
You'll get to meet fellow ex-JETs, old and new, and also external companies and associations like JCCI, JUGAS, and SSEAYP.
JETAABC is proud to invite all JETAABC members and their guests to the Annual General Meeting and Shinnenkai 2016. This is a great opportunity to stay connected with JETs and continue contributing to Japan/Canada relations in an amazing way. Please consider joining the JETAABC Board of Directors whether you are a recent returnee or have been beck for decades.
First Thursday (Muses Parade Edition)
When: February 4th, 8pm
Where:TBC on Muses Parade Route
First Thursdays are a casual monthly get together designed to allow JETAA members to meet up and hang out.  If you are interested in attending please feel free to drop in.
5.JETAA Northern California

JETAANC East Bay Networking Nomikai

When: January 21st, 7:30-9:30pm
Where:Diving Dog Brewhouse. 1802 Telegraph Ave, Oakland, California 94612
Join alumni and friends at our New Year's East Bay Networking Nomikai (happy hour)! Let's ring in the Year of the Monkey together at Diving Dog Brewhouse in the heart of Oakland's Uptown neighborhood.
Register here.
YPC Koval Whiskey Tour, Tasting & Discussion

When: January 21st, 6:30-8pm
Where: KOVAL Distillery, 5121 N Ravenswood Ave, Chicago, IL 60640, United States
Join JASC and JETAA members for a tour, tasting and discussion of Chicago's very own KOVAL Distillery, set on the Northside of Chicago in Ravenswood.
Sample whiskey, gin, vodka and liqueurs while touring the distillery and learning more about the whiskey making process, and what sets KOVAL apart from the competition.  The tour will end with a discussion from Fuyuko Kojima, Japanese market manager for KOVAL, who will lend insight into KOVAL's marketing strategies in Japan and discuss cultural obstacles and challenges.  Products will be available for sale during the event with a 10% discount for all attendees.
Dallas-Fort Worth(DFW) Shinnenkai Karaoke
When: January 30th, 2-4pm CST
Where: Round One Arlington Texas 76015
Sing you hello to 2016 and a belated welcome to returning JETAA members at Round One in Arlington with the DFW JET Alumni. 
When: February 3rd , 6:30~
Where: King O'Malleys, Civic
JETAA Canberra's February Oshaberikai and get together will be at held at King O'Malleys.
If you can't speak Japanese come along anyway, we all speak English too! This is a great way to meet the other JET Alumni in Canberra.
For those who haven't been before here's how it works: You only pay for what you eat/drink and JETAA Canberra provides the bar snacks.
That's all for this fortnights chapter beat. If you have any events that you want listed please contact me on my email ashlie.oneill@ajet.net.
Have a great week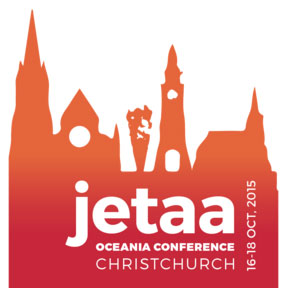 The JETAA Oceania Regional Conference took place in Christchurch, New Zealand this year, over the weekend of Oct 16th-18th. JETAA Oceania is a meeting of chapters from two countries, Australia (5) and New Zealand (3), as well as the respective country representatives. Australia's Country Representative, Eden Law (ALT Fukushima 2010-2011) reports on the proceedings of the 2015 JETAA Oceania Conference.
As far as I know, the JETAA Oceania Regional Conference is unique in the JETAA world, where two countries share an annual convention – not surprising, considering the geographical proximity and historically close relations (buddies and often times frenemies) of Australia and New Zealand. This year's theme is "Staying Connected" – to past and present JETs and JET community, local Japanese organisations and cultural groups, sister city initiatives and of course, with other chapters. Because it's such a core issue to many chapters, we had a lot to say, discuss and share – opinions, ideas and examples that have work and didn't. Some ideas:
Maintaining connections with new JETs by following up after a month to see how they are going. If you have a newsletter, ask for article contributions (e.g. "Best experience", "Most surprising aspect", "What I should have packed"). These can also be used as material for the next pre-departure orientation.
Have a committee retreat – have a mini conference by going away to a nice country location to discuss ideas, plan schedule etc.
Provide some kind of charity work opportunity to give a sense of purpose and satisfaction
Market JET Programme as a way to gain transitional skills (e.g. being bilingual means you can see things from different viewpoints)
Sell JET as a professional development program
For a fun fundraising idea, have a trivia night where answers/clues can be bought for a small fee. Cheat for charity!
This conference also marks my presentation debut as a shiny, newly minted country representative, which was also the same for my New Zealand equivalent, Raewyn MacGregor. Our presentations were about what we'd do as CRs, considering that the role tended to be re-invented to suit each new candidate's needs and personality. Apart from trying to reduce the wheel-reinvention aspect by keeping records and procedure documentation, we will also aim to focus on community and communication. To that end, I put forward a proposal to have regular, scheduled Google Hangouts for Oceania to keep in touch and continue the flow of dialogue, ideas and support for each other (and if possible, get some participants from outside Oceania to join in!). We will also look at ways of supporting recent returnees, whether in the form of support, mentorship or career opportunities.
We also discussed the Satogaeri Project and the Tokyo November conference, where Satogaeri representatives from several countries (and AJET) will meet and discuss several ideas, such as next year's 30th Anniversary celebratory plans, and, most interestingly of all, the possible revival of JETAA International (JETAAI). This chapter had gone dormant for the last few years since losing funding during austerity measures implemented by previous governments. For some of you out there, you may be aware of (or have participating in) the short bursts of email communications regarding this chapter. From the documentation presented by CLAIR at the conference, it's now clear why this was occuring, as JETAAI's revival looks fairly certain, with proposed committee members election to be held (presumably with those present). There are other further surprising items on the agenda regarding country representatives, so I'll await the post-conference report with interest.
On a final note, it became clear that the common ingredient running through all successful ideas was networking – building and maintaining relationships which can be tapped into for opportunities. This does require work and commitment – as is the case with anything worthwhile. You can't go at it half-arsed if you intend to make things a success, after all. Special thanks go to our great chapter hosts, New Zealand's JETAA South Island, lead by president Caroline Pope (and NZ's Satogaeri representative) who ran a very efficient and tight ship, which our visiting CLAIR official from Tokyo even remarked on, as being better organised than recent conferences that he had attended. High praise indeed!
The conference site is still up in the meantime. Check out all the pics and posts on Twitter and Facebook by searching for #jetaaoc.
Just want to share that JET Alum Ahmad Butt has just set up the new JETAA Middle East on FB and LinkedIn.  Ahmad is based in Saudi Arabia (Riyadh) and is trying to get some momentum going for a chapter there.  Here's the info. Please feel free to share with others.
From the CLAIR New York Facebook page:
We are saddened to learn of the passing of Ms. Nancy Kikuchi, one of the founding members of the JETAA Southern California chapter and a tireless advocate for the Japanese-American community in Los Angeles. Nancy was a Mombusho English Fellow before becoming one of the original JETs back in 1987. Returning to LA, she helped organize the chapter and served as its president from 1989 to 1993. Remaining active in alumni affairs, she went on to pursue a career in real estate, served as an advocate and consultant for the people of Little Tokyo, and worked for a number of community-based organizations. She was among five 2012 Women of the Year named by the Downtown Los Angeles Chapter of the Japanese American Citizens League and the Japanese Women's Society of Southern California . Nancy embodied the talents, abilities, and aspirations of the finest JET Program participants, strengthening ties between Japan and her home country, and building on that experience to serve her community while always being there for Japan, for JET, and for her fellow alumni.
JETAA DC is proud to present the launch of JET Talks– a speaker series modeled after TED Talks that will feature dynamic and interesting individuals to inspire innovative ideas and conversation on Japan within the DC community.
Upcoming Events: Kokoyakyu Documentary and Q&A – Tuesday, July 22
Play Ball! On July 22, please join JETAADC at the Japan Information and Culture Center (1150 18th St NW #100, Washington, DC 20036) as it presents its first "JET Talk" of the 2014-2015 season: a screening of the award winning documentary Kokoyakyu: High School Baseball, followed by a discussion with two of the film's producers.
Kokoyakyu is the first English-language film to examine high school baseball in Japan, in particular, the annual summer high school baseball tournament. The film follows one team as it seeks to play in the prestigious tournament, and along the way demonstrates why high school baseball has become a national rite of passage for many of Japan's youth.
Following the film, Nick Harling (Mie-ken, 2001-03), JET Talks Co-Chair and creator of the Let's Talk Japan Podcast, will lead a discussion with Kokoyakyu's Producers Alex Shear and Takayo Nagasawa as they discuss the making of the film and the differences between the U.S. and Japan when it comes to the "National Pastime."
Click here to register for Kokoyakyu.
Light refreshments will be served. Identification will be required to consume alcoholic beverages. Admission is free, but you must preregister.
If you have an interesting and dynamic speaker you'd like to hear speak on anything related to Japan, email us at jet.talks@jetaadc.org.
The following was written by JETAA Northern California President Mark Frey (Kumamoto-ken, 2002-06) with contributions from Xander Peterson (Miyazaki, 2009-2012) and was originally published in Japanese in the most recent edition of the CLAIR Forum which is distributed to pretty much every prefecture and town government in Japan as well as every Japanese consulate and embassy.  Below is the English version.  Here's a link to the CLAIR Forum (PDF) which has the article in Japanese.
Leading U.S.-Japan Exchange in Northern California: JETAANC
By Mark Frey, President, JETAANC, mark.frey@jetaanc.org
Many of you know participants of the JET Program (Japan Exchange and Teaching Program). They may be your co-workers or friends. But what happens to them when they return to their home countries? I hope to show you some of the exciting things that former JETs are doing on behalf of U.S.-Japan relations. I will also suggest some ways that you can engage JET alumni to further your own goals.
In 1989, two years after the start of the JET Program, former JETs gathered and established the JET Program Alumni Association (JETAA) with the aim of giving each other support and continuing the mission of the JET Program to foster grassroots international exchange.
Over the past 25 years, JETAA has grown into a vibrant worldwide organization. There are now over 57,000 JET alumni living across the globe. Over 28,000 of them live in America. That's about 1 in every 8,000 American adults! You can see the positive impact that JET alumni can have in promoting Japan around the world.
This year I became President of JETAA's Northern California chapter, JETAANC. With over 3,000 members, I am proud to say that we are one of the largest and most active chapters in the world. Next year we will celebrate our 25th Anniversary.
Our alumni are working at every level of every sector of the local economy, including for-profit, non-profit, education, and government. They are promoting exchange between the U.S. and Japan whenever and however they can.
Every year, our alumni provide substantial support to the JET Program. Read More
Very nice!  I'm not sure if it's new, but I hadn't seen it before and I just noticed it in a JETAA UK Facebook post: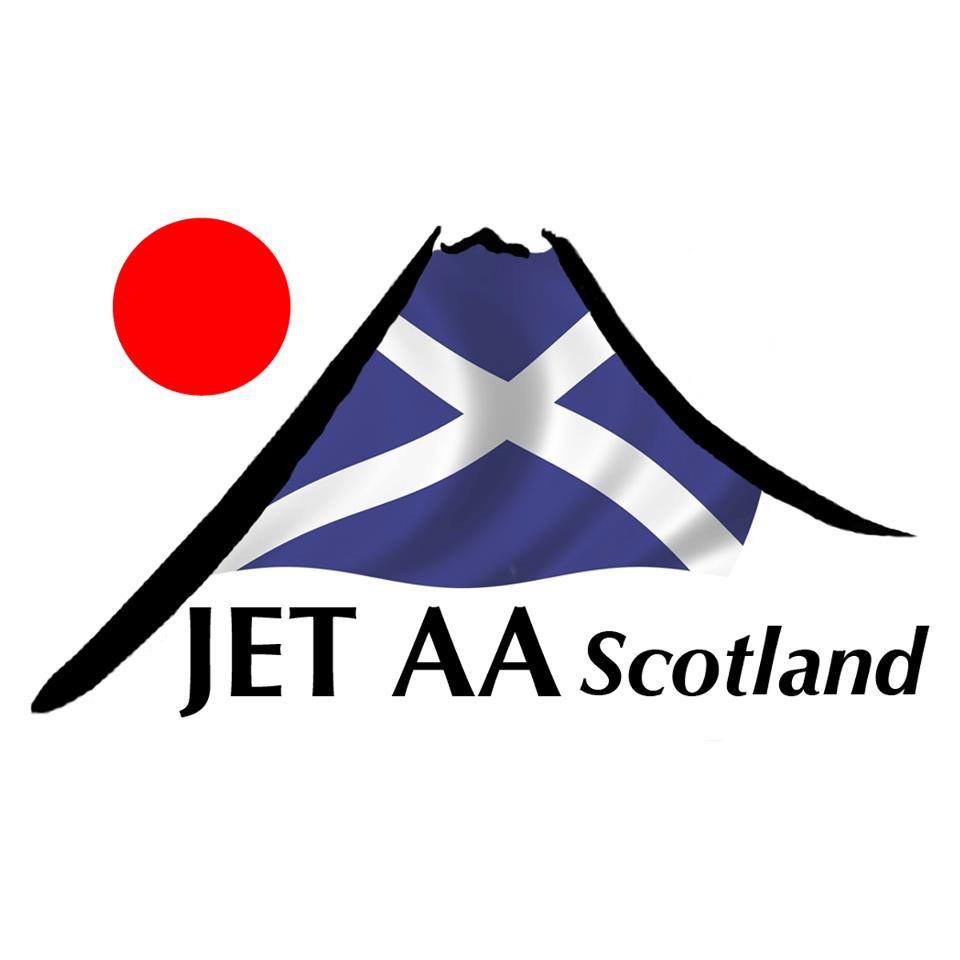 Posted originally by Hiromi Hakuta to the JETAA Oceania FB page.
"In CLAIR monthly Newsletter No.75, we introduce JETAA South Island activities, a cycling festival in Hiroshima and Japanese schools that are seeking Sister School relationships with Australian or NZ schools. My business trip to New Zealand is also introduced on that!"
http://www.jlgc.org.au/wp-content/uploads/2014/05/CLAIR-newsletter-No.75.pdf
By Eden Law (Fukushima-ken, 2010-11) for JQ magazine. Eden is JETAA New South Wales's webmaster, meaning he is the voice on all the online and social media for the Sydney-based chapter like Twitter, Instagram (both @jetaansw) and Facebook. Outside of JETAA, he doesn't exist, and is merely a concept of a shadow of a dream of an enigma, wrapped in mystery and served with a side of salad. 
Introduction
The following is a shamelessly biased opinion: Being a member of JETAA is fantastic. One gets to help organise and be involved in events and projects that reach the general public here in Sydney (like the Japan Festival), hang out with a great group of like-minded people that know all the best Japanese places to eat, drink and be merry, and who are rarely inhibited in any karaoke session. There is ample opportunity to new people constantly, both inside and outside that chapter's home city's J-community, so in a way, the JET experience never truly ends.
That's a personal assessment of what it's like being a member of JETAA, the alumni association for former JETs. JETAA chapters exist all over the world from where the JET Programme has drawn its recruits. They give former JETs a way to connect with their local J-community and like-minded peers, and are essentially a non-profit social organisation with a Japanese cultural bent. And because JET is made up of a diverse group of people from all walks of life, JETAA chapters have great potential as a resource with links in government, business, education, academia and social networks.
But it can't be denied that many chapters struggle with visibility or relevancy, in attracting members to events or to join their committees. The last point is especially important, as new members help to keep the organisation dynamic and active. And while the reasons for this are different for every situation, some similar and salient points can be discerned, notably from online forum comments (like LinkedIn). While a comprehensive discussion can probably fill a volume or ten, this article will nevertheless discuss these points.
So what does JETAA have to deal with?
By Julio Perez Jr. (Kyoto-shi, 2011-13) for JQ magazine. A bibliophile, writer, translator, and graduate from Columbia University, Julio is currently working at Ishikawa Prefecture's New York office while seeking opportunities with publications in New York. Follow his enthusiasm for Japan, literature, and board gaming on his blog and Twitter @brittlejules.
She's an aspiring actress with visa problems; he's a gay law student and newly homeless. Can a fake marriage solve their problems? Mariko and Taichi are the stars of a goofy Web comedy filmed on location in New York called 2nd Avenue. You can tune into their zany adventures on YouTube and view the entire six-episode first season, which ended this past February.
The creative team behind 2nd Avenue includes Mari Kawade (director), Maho Honda (who plays Mariko), and Tsukasa Kondo (who plays Taichi). Kondo, who also is the writer for the series, was inspired by the many Web series online and decided to try writing something that would never be seen on Japanese TV, but would have a place on YouTube. He adds that his biggest inspirations for the story are "the actress Maho Honda, my life in New York as a gay man, and American TV shows." Honda and Kawade also cite the diversity of New York City itself, and the stories of what people do just to survive in it, as a significant creative inspiration.
As you may have guessed, you can't do something awesome involving Japan in New York without some JET alumni getting involved. Tony Waldman (Mie-ken, 2005-09) and his group New Beard provide the soundtrack for the show. The idea for this pairing took root after he met Kawade at the JET Alumni Association of New York's annual Meishi Exchange event in 2013.
"She mentioned that she was looking for music for this Web series," Waldman says. "We exchanged contact info and kept in touch. Many months later, she…asked if we could use my band New Beard's music in the show. Us here in Beard Town (Williamsburg) gave her the OK, and our music became the soundtrack to the entire show…a true JETAANY Meishi Exchange success story!"

Saw this on the JETAA Portland email blast:
New JETAA Portland Officers Announced
The votes have been counted! The officers elected to the new April-to-March term are below.  Congratulate them the next time you see them.  Also, thanks to last year's officers — Brooke, Jeffrey, Veronica and Matt Turner.
| | |
| --- | --- |
| President   | Jeffrey Houser |
| Vice President      | Brooke Muetzel |
| Treasurer   | Veronica Adversalo |
| Secretary   | Matt Krzyzynski |
ALSO…. JETAA Portland continues its long tradition of one of the greatest JETAA events out there, the Iron Chef Potluck, where they typically invite the JETAA Pacific Northwest (based in Seattle) folks to come down for some friendly competition and communal eating.
Iron Chef: May 17th
The JETAA Iron Chef competitive potluck is planned for Saturday, May 17th.  Check the JETAA Portland website or look for an email with more detail in the next few weeks.  Start thinking about those recipes!