Posted by Tom Baker
The Japan Writers Conference, a free annual event that invariably attracts at least a few JETs, will be held at Otaru University of Commerce on Oct. 13 and 14. One of the JETs giving presentations this year will be Suzanne Kamata, who will be giving two of the 36 presentations scheduled for the big weekend. One of them was described in a previous JETwit post. Here's the official description of the other:
"The Truth about Writing Contests"
Short lecture with Q & A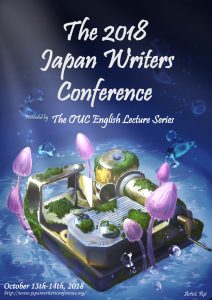 I will describe various kinds of writing contests, the pros and cons of entering said contests, and give advice on how to improve an entrant's chances of winning.
There are many contests for writers. Some may think that it's not worth the time or the cost of the entrance fees. After all, many contests get hundreds of submissions, and judging is often somewhat subjective – every reader has different likes and dislikes. However, thanks to winning or placing in writing competitions, I have received plane tickets to Paris, Sydney, and Columbia, South Carolina (from my home in Japan). I've also been awarded cash, medals, trophies, and plaques and shiny prize stickers for my books, not to mention bragging rights and prestige. A contest win can also be an excuse for a burst of publicity. Contests may lead to recognition, getting an agent or publisher, and book sales. So how do you decide which contests to enter? How do you win? In this session I will share my expertise as a frequent contest entrant, sometime winner, and occasional judge.
Suzanne Kamata has won many awards for her writing including a grant from SCBWI for her forthcoming novel tentatively titled Indigo Girl (GemmaMedia 2018), a grant from the Sustainable Arts Foundation for her as-yet-unpublished mother/daughter travel memoir Squeaky Wheels, the Paris Book Festival Grand Prize for Gadget Girl: The Art of Being Invisible (GemmaMedia 2013), and an IPPY Silver Medal for her most recently published novel The Mermaids of Lake Michigan (Wyatt-Mackenzie Publishing 2017).
Thanks to Tori Koyama (ALT Tokushima-ken, 2011-13, CIR Kagawa-ken, 2013-Present) for sharing this opportunity:
Want to travel Shikoku?
The Shikoku Transport and Tourism Bureau is sponsoring up to 20 foreign nationals who currently reside in Japan to design a tour of their choice, and use social media and online outlets to promote themselves and Shikoku; those that reach the widest audience could receive a cash prize! This is an excellent chance for budding travel-bloggers to get funding and explore Shikoku while honing writing skills.
The deadline is May 18 to apply; there will be a mandatory meeting on Saturday, May 24, in Takamatsu to kick things off. Any foreign national living in Japan is welcome to apply; limited Japanese ability is not a problem.
If you have any questions before applying, feel free to contact Tori Koyama (Tokushima 2011-13) at dt0102@pref.kagawa.lg.jp .
Specifics about the application can be found by clicking HERE.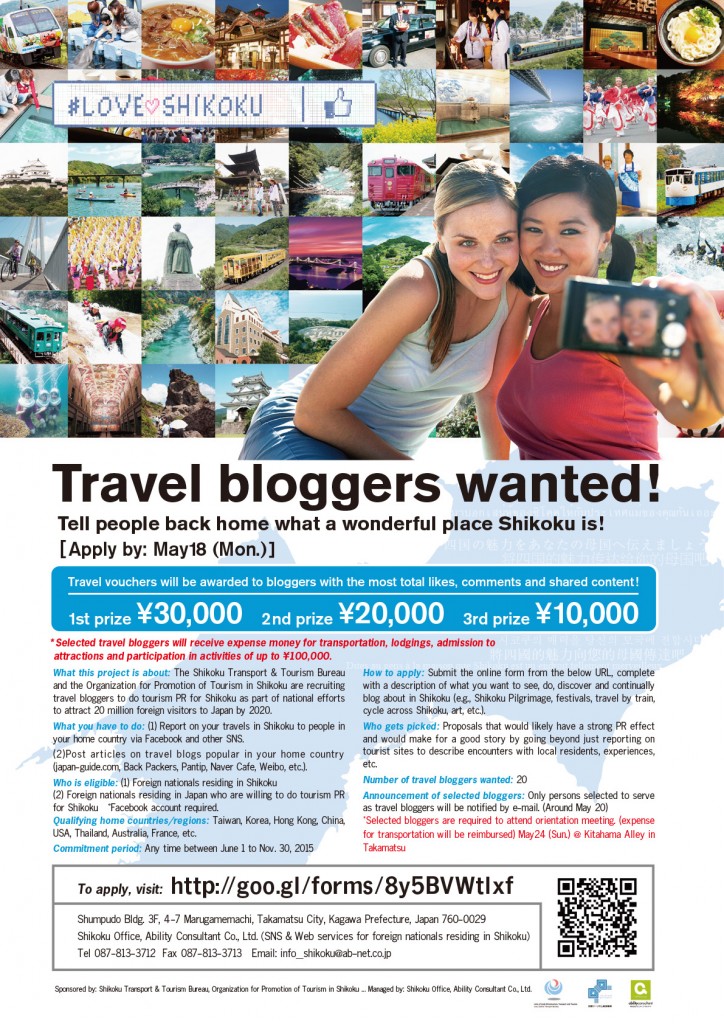 Alan Shelton (Ibaraki-ken, 2000-03) is an Australia-based translator and former CLAIR Tokyo employee.  But more importantly, he has, along with a few other folks including JET alums, created FictionArcade.com, a pioneering new online publishing site geared specifically to short stories.  And he's encouraging JETs and JET alumni to contribute their short stories as a way to earn money for their writing.  Read on for more info and to hear Alan's story.
I trained to be a writer. Japanese was just a class I chose to fill out my first semester schedule. Now, fourteen years later, Japanese is my bread and butter and writing is just a hobby. Feel free to insert your cliché of choice about the unexpected nature of life.
Don't get me wrong. I'm not complaining. I enjoy translation. It pays well; the work is steady; and I get to work at home in my underwear. What's not to love?
Okay, I used to complain, but my wife eventually called my bluff. "If you want to be a writer, go for it. Take a break from translation, write some stuff and try to sell it."
"It's not that simple," I would whinge. "Nobody buys short stories. That's what I write, and it doesn't pay. You give them away for free on the Internet. Maybe if its a long short story you can get it up on Amazon for 99 cents, but no one's going to pay a buck for six pages."
"So sell it for 20 cents," she said.
"There are no websites that sell stories for less than a dollar," I retorted.
And then I had a eureka moment. I would build that website. I had to build that website. Heck, the movie montage music was already playing in my mind where a team of tireless programmers were working round the clock, overcoming obstacle after obstacle until that moment when my lead programmer – who would bear a striking resemblance to Mark Zuckerberg – leans back in his chair and says, "Alan, it's finally done."
Of course, in reality there are no training montages, and my lead IT guy looks more like Steve Jobs, but the site is done, and it's called Fiction Arcade. I want it to be an oasis in a digital desert for paid short fiction. I want all those time-crunched, former JETs who pay the bills with translation and interpretation but who harbor a frustrated writer inside to discover it and say, "Watch out world. A new literary flower is about to bloom!"
Here's how Fiction Arcade works. Anyone can upload a short story for free. The author sets the price between one and four tokens (which is equivalent to between 20 and 80 cents). Readers get to preview the first half of the story for free. If they want to read the rest, they purchase tokens and then spend them to download the story.
In an age of ubiquitous social media, good stories get noticed, they get talked about and they get purchased. A dynamite 20 cent story can get hundreds or thousands of downloads. This adds up to serious money and a fan base – a fan base that will be more than happy to download the author's next offering. It may seem counterintuitive at first, but a good, cheap short story has the potential to earn more than a higher-priced novel. And even if it doesn't, a writer can knock out a polished short story in a few days and then let it accrue money for her over the span of months or years.
Of course, if Fiction Arcade's virtual shelves are bare, readers aren't going to be terribly interested. Which is why Fiction Arcade is running a series of big money story contests between now and December in order to fill those shelves. Each month the overall top author according to reader downloads and ratings will get $250 dollars on top of what their stories earned. Also, the top author in the genre of the month – sci-fi in May – will get $250. In December, the top three authors overall between May and December will get $1,750, $1,250 and $750, respectively. And in each genre, the top author will win $250.
If you've ever thought about writing or already have some short stories lying around, now is the time to do something about it. You have nothing to lose and only money, fame and the adulation of the crowd to gain. Come check it out at www.fictionarcade.com or find us on Facebook!
Chicago JETAA "Daily Life in Japan" Photo Contest 2012
Note:  While this is a JETAA Chicago photo contest, they welcome submissions from everyone.
Join the Chicago Chapter of JETAA in celebrating our 30-year anniversary of cultural exchange with the country of Japan. Daily Life in Japan is a one-night only exhibition that will feature a wide array of photography from those who have experienced Japan and are invested in rebuilding it.
Hobby to professional photographers are invited to submit their digital photos. You can submit up to one photo per category. You can find instructions to submit photos atwww.jetaachicago.com/contest.
Juried by a panel of two community leaders and by you in an online vote, this exhibition highlights the essence of Japanese life with an emphasis on culture, education, and community outreach.
You're invited to the opening reception to view the winning photographs on Saturday, October 6, 2012, 6-9pm at Studio 24 hosted by Chicago's Brian Sorg.
All proceeds from the exhibition and reception will go to the Soma City Tsunami Orphan fund.
Calendar:
Aug 28  Deadline for submission
Sept 19  Online voting ends
Sept 20  Winners notified
Oct 6  Opening reception, 6-9pm
Categories:
1. Best 80s/90s
2. Best nature scene
3. Best cityscape
4. Community engagement
5. Historic traditions
6. Did that really just happen?
For more information, email Shannon Copp at secretary@jetaachicago.com.
Hello JET community! This is Beau Mueller (Miyazaki-ken, 2009-11), over from JETProgram.ME. We wanted to share the list of excellent essays we received for our Summer 2012 Informative Essay Contest.
See below for a list of all twelve of the diverse entries we have received from JETs in all stages of the JET process. If you like a particular essay, by all means, please feel free to Facebook like, comment and otherwise share. The essay authors will surely appreciate your support and feedback!
Japanese History and Traditional Culture
Japanese Anime/Manga
Learn Japanese
Travel Japan
Aloha!  My name is Beau Mueller (Miyazaki-ken, 2009-11) and I am the founder of JETProgram.ME — a new unofficial community site catering to those in all stages of the JET process.  With the site, we are hoping to be able to help promote the positive qualities of the JET Programme and of JETs, while fostering a sense of community and facilitating exchange.  Being quite fed up with some of the other JET community sites that can be snarky and downright unpleasant, we put together the site aiming for it to be a diverse, friendly, productive and useful resource.
To kickstart the site, we have put together an essay contest for current, former and prospective JETs.  Basically, writers have to put together a 400-800 word essay on one of the given topics.  After submitting the essay, the goal is to get as many Facebook likes as possible.  The writers who get the most likes will win cash prizes (first place is $150).
I hope many of JETwit's readers will consider participating.  The current deadline to pick a topic is 11:59 PM on June 30th,  JST.  That said, if you are interested in the contest, it is highly recommended you pick your topic soon!  Currently, only about 10 people are signed up, so there are lots of great topics left to choose from.
If you are at all interested in or have questions about the site or contest, check out the links below or feel free to contact me at contact (at) jetprogram.me.  Note that I am in Hawaii and timing might be a little funny ;)

Congratulations to Aaron Porter (ALT Kyoto-fu, Yawata-shi, 1998-2001), who is the 2012 winner of New York's "Japan Day @Central Park" poster contest!
From the JapanDayNYC.org website:
"Japan Day – Cherry Blossom Art Contest"
Contest Results
WINNER
To commemorate the 100th anniversary of Japan's gift of cherry trees to the New York City, Japan Day invited visual artists to submit artwork that featured the beautiful of both cherry trees and Central Park.
Thanks to all of your support, the art contest received total of 45 submissions. All Jurors will agree that, there were a number of impressive entries that made the selection process a challenge.  In fact, the Judges also awarded 5 honorable mentions, in addition to choosing a winner.
We are delighted that we can now reveal the winner of the Japan Day Cherry Blossom Art Contest — Aaron Porter and his art work!
【Japan Day 2012 Official Poster Visual using Mr. Porter's Art Work】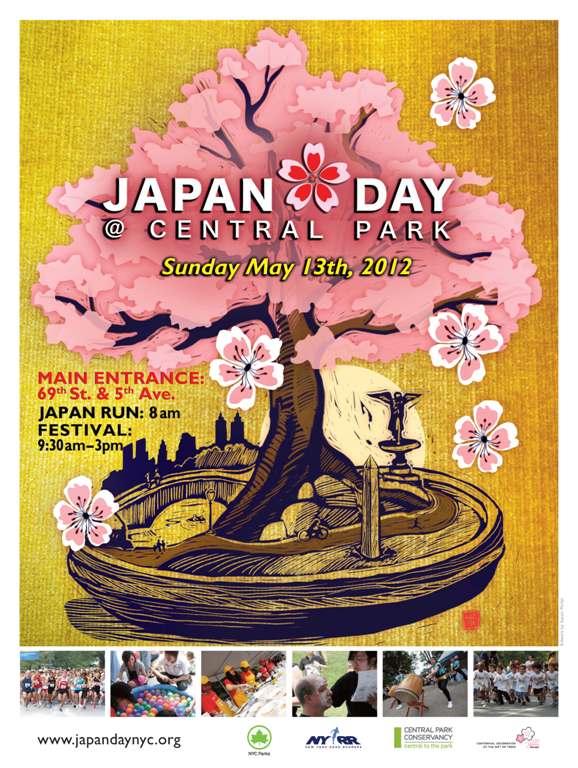 From Aaron's profile on the Japan Day NYC website: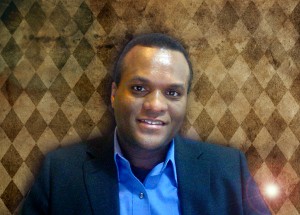 Aaron is originally from Chicago and received a Bachelor's Degree in Scientific Illustration from Northern Illinois University. He began his career as a newspaper artist in South Florida in 1988 in a pre-digital world. Aaron first worked for the Sun-Sentinel in Fort Lauderdale, then the Miami Herald. While in South Florida, Aaron earned a MFA in painting at the University of Miami.
Shortly after finishing his course work, he was accepted into the Japan Exchange and Teaching Program the summer of 1998. He taught English in four junior high schools in Yawata City (Kyoto Prefecture) and still to this day considers it the most exciting three years of his life. While in Japan, he spent his spare time getting to know Japanese culture and painting. His paintings during this period were most often about Japanese culture. During his time in Japan, he had a painting exhibition at the Kyoto International Center in Kyoto Station as well as a number of other small shows in coffee houses and wherever he could get his work shown.
Aaron returned to the States the summer of 2001 and began his new career in newspapers at The Journal News in White Plains, New York. Presently, Aaron is a part-time digital art instructor at the Bronx Community College as well as a freelance graphic artist and illustrator.
Aaron is married to a Japanese woman from Fukuoka whom he met in New York City after he returned from Japan. They live in Up State New York, visit NYC often and travel to Japan each year to visit her family. Much to his wife's disappointment he speaks very little Japanese.
Thanks to JETAA Music City President (and Arkansas Cherry Blossom Princess) Terry Vo (Kumamoto-ken, 2007-09) for sharing info about the songwriting contest for the Nashville Cherry Blossom Festival.  
Terry writes:  "It's open to ANYONE that believes that they can create a song (lyrical or instrumental) that exudes the spirit of the Nashville Cherry Blossom Festival (or any cherry blossom festival).  This is an awesome opportunity and I would love for a JET alum to win this!! Let's hope we get some entries on the JET or JET community side!"
GRAND PRIZE: $3,000 + A spread in the premiere Nashville Arts Magazine (February 2012) + Opportunity to have the song performed at the annual Nashville Cherry Blossom Festival (March 24, 2012)
Deadline: January 15, 2012
For questions or inquiries, please contact  615-383-0278 or songs@nashvillearts.com.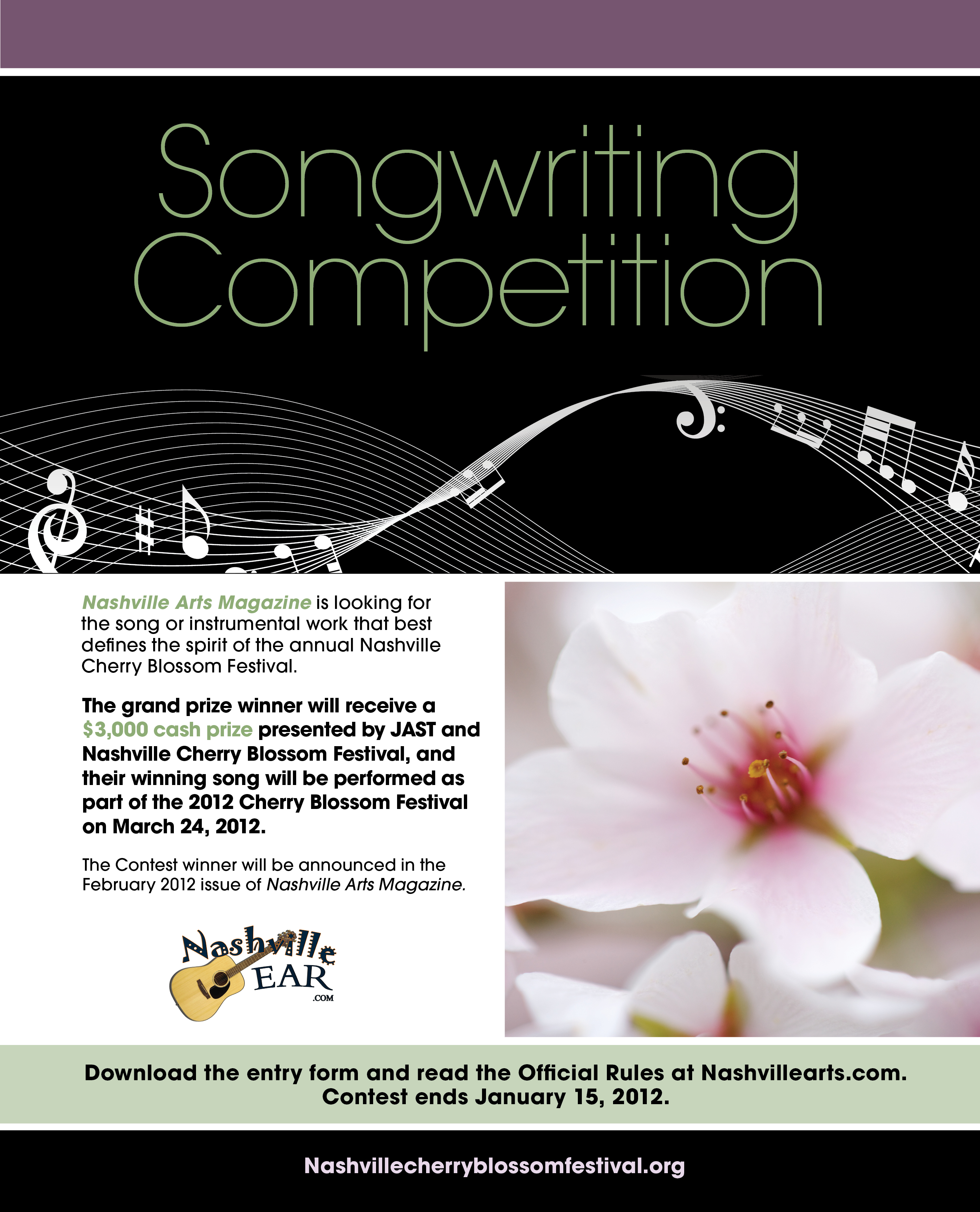 Christmas Party and Photo Competition
Do you like taking pictures? Whether your weapon of choice is a point-and-shoot or a DSLR, why not share your photos with us? This year we are running a photo competition as part of the JETAA Christmas party on 10 December. Interested? Keep on reading.Photo Competition
The theme is "My Japan". What picture best captures your experience of, or feelings about Japan?
Entries are limited to three photos per person.
Photos should be between 800Kb – 1Mb in file size, and saved as a JPEG.
Email your photos to sydney@jetalumni.org, with 'JETAA Photo Comp' in the subject heading.
Include in the body of the message: your name, the title of each of your photos, your JET town or prefecture, and the years you were on JET. You can also include a brief description of the images, including where they were taken.
Photos will be judged on the night, by people at the Christmas party. You must be at the party to collect your prize!
By entering a photo, you agree to give Sydney JETAA the rights to use the image to promote Japan in Australia.
Competition closes 1 December.
We're sure you have many pictures in your collection, so start sorting and start sending them in! Good luck!
Christmas Party
In addition to the photo competition and general Christmas party fun, we will also have a giant raffle, with a great range of prizes. All raffle proceeds will be donated to the Red Cross Japan Tohoku Earthquake and Tsunami Appeal. There will also be a donation box for anyone wanting to make further contributions.
When: Saturday, 10 December from 7:00pm until late.
Where: Parkview Hotel, 178-170 Mitchell Road Alexandria (closest station is Erskineville).
Cost: Only $25 per person includes food and drinks for 2 hours (get there early to get the full drinks package).
RSVP: Email sydney@jetalumni.org by Wednesday 7 December to confirm your attendance.
****************
James Kennedy (Nara-ken, 2004-06), author of the acclaimed young adult novel The Order of Odd-Fish, will be curating the 90-Second Newbery Film Festival with the New York Public Library around November 5 and with the Harold Washington Library in Chicago around November 16.  And he has a special request for JET alumni who are into film making:
There are some Newberry award winners that are about Japan and the Japanese, and nobody has done a 90-Second Newbery film of them yet!

Off the top of my head, I can think of:

(1) Heart of a Samurai by Margi Preus, which is about John Manjiro (2011 Honor Winner)

(2) Kira-Kira by Cynthia Kadohata, which is about WWII Japanese-American experience (2005 Medal Winner).

(3) Commodore Perry In the Land of the Shogun by Rhoda Blumberg. (1986 Honor Winner)

So, as for JET alumni:

(1) I'd love to put the call out to the JET alumni community, which surely must include filmmakers, to make 90-second films based on those books for the film festival. (It would be even better if they were totally in Japanese, with subtitles!)

(2) The film festival at the NYPL on November 5 will be not only films, but also live acts between the films — a kind of cabaret atmosphere — live 90-second Newbery reenactments, or songs, etc.  So this is also a call out to any arts groups / comedy teams / bands / etc. who would be interested in doing something as a between-film live segment for the 90-Second Newbery film festival?

Here's a little more info from James about the 90-Second Newbery Festival: Read More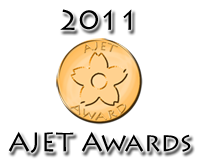 Via AJET:
Every year National AJET recognises some of the outstanding contributions JET participants have made to their local communities. If you know an individual or prefectural AJET chapter that fits this profile, please nominate them for one of the categories listed. Self-nomination is encouraged, so don't be shy – go for it!
For more info about how to nominate somebody go here:
http://ajet.net/lang/en/2011/04/18/2011-national-ajet-awards-nominations/
Posted by Sam Frank, an ALT who taught English in Hiraizumi-Cho, Iwate Prefecture from 2002-2004 and worked in Shirahama-cho, Wakayama Prefecture as a JET from 2004-2006. He currently manages the New York Division of UnRated Magazine and works as a Project Manager/Web Producer at Arrow Root Media.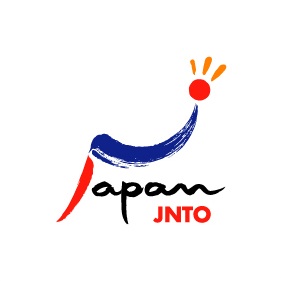 FYI, JNTO is running a quiz contest where you can win a free trip to Japan (i.e., round-trip ticket plus accommodations).  It's part of their effort to promote Tokyo's new Haneda Airport (i.e., the one that's not actually 3 hours outside of Tokyo).  I just entered myself!
Here's the link:  http://www.japantravelinfo.com/haneda_sweepstakes/
***********

Via JETAA Northern California:
JETAANC is looking for one of our talented alumni to design our 2011 Nengajo New Year's postcard.

The card will be sent out to all of our members later this month, so alumni across two states will enjoy your work. Put your creativity to good use and add a piece to your portfolio!

Send your conceptual design in PDF format to communications [at] jetaanc.org by this Friday, December 10.

We will select a design this weekend and ask the designer to finalize it early next week for print.

Design in black & white for the front of a standard sized postcard.

2011 is the Year of the Rabbit, so make sure this lucky animal is the focus of your design!"
Via JETAANY:
Calling all graphic designers, artists, and creative types!
We are looking for people to enter their designs for a new logo to be featured on JETAANY's website, announcements, marketing materials, letterhead, business cards, etc. Your logo will be the visual cornerstone of our rebranding effort. You'll win some prize money and some recognition, so what's keeping you from entering?!
Prize:
In addition with providing JETAANY with a visual calling card, you will have the logo of a recognized 501(c)(3) nonprofit organization to add to a design portfolio, and the winner will also receive $100 as a small token of our appreciation.
How to Enter:
Please send your designs to Janelle (secretary [at] jetaany.org) by November 30, 2010 December 31, 2010. The contest has been extended to allow as many entries as possible! You may enter as many designs as you like. Participants do not have to be JET Alumni or affiliated with the JET Program. To increase your chances of winning, please be sure to send in a high resolution graphic, preferably in .png/.gif/.jpg form.
Judging:
Winners will be selected by a vote, pending Board approval. The winning entry will become property of the JET Alumni Association of New York.
Need some inspiration? Check out the logos from other JET Alumni Associations from around the United States!