*****
Writer, researcher, and ex-JET Matt Leichter (Saitama-ken '03-'05) will be presenting "College Education: Certain Debt, Uncertain Income" at the Henry George School of Social Science in New York City on Friday, December 20, at 6:30 PM. Here is the abstract:
Soaring costs for education, together with limited job opportunities and stagnant wage growth, place substantial financial and psychological burdens on students.
Noted columnist and researcher Matt Leichter reviews tuition inflation, cuts in public funding and the business of lending to students. Mr. Leichter will also propose reforms to the system of financing college education.
The school is located in Manhattan on East 30th Street between Park Avenue and Lexington Avenue.
Let's Talk Japan is a monthly, interview format podcast covering a wide range of Japan-related topics.  Host Nick Harling (Mie-ken, 2001-03) lived in Japan from 2001 until 2005, including two great years as a JET Program participant in Mie-Ken.  He practices law in Washington, D.C., and lives with his wife who patiently listens to him talk about Japan . . . a lot.

In this episode, Nick speaks with Bruce Stronach, the dean of Temple University Japan, the oldest and largest foreign university in Japan.  Together they discuss the unique undergraduate and graduate opportunities available at Temple's Tokyo campus as well as recent trends and the future of higher education in Japan.
Nick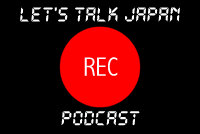 If you have not already done so, be sure to "Like" the podcast on Facebook, and follow the podcast on Twitter @letstalkjapan.  Additionally, please consider leaving a positive rating and/or review in iTunes.
Thanks to JET Alum author Nic Klar for sharing this information. Posted by Kim 'Kay'  Monroe (Miyazaki-shi, 1995 -97). Click here to join the JETwit Jobs Google Group and receive job listings even sooner by email.
———————————————————————————————————
Position: N/A
Posted by: The Rotary Peace Fellowship
Type: Academic
Location: N/A
Salary: N/A
Start Date: N/A
Overview:
Looking to get back to Japan and earn a funded MA in Peace Studies? The Rotary Peace Fellowship might be for you! One of the partnering institutions is ICU in Tokyo. Click the link to learn more:
https://www.rotary.org/en/peace-fellowships
The Font – A Literary Journal for Language Teachers
Submission Guidelines
The Font – A Literary Journal for Language Teachers welcomes submissions of short stories, articles, essays, anecdotes, poems, cartoons and other forms of creative writing which provide insight, reflection, humour, and
inspiration on the theme of language teaching or learning, at home or abroad. In other words, the theme must be in some way related to language teaching or learning, teaching abroad, or be of interest to those connected to this profession.
The Font welcomes the addition of a Visual Arts Editor in the form of Mr. Gareth Jones. And we are therefore happy to announce that The Font is now also accepting visual arts submissions.
Submissions may be sent to submissions@thefontjournal.com and should;
1. be original
2. be less than 5,000 words in length. (Poetry submissions should have no
more than 3 poems. Please include all poems in one document)
3. have pages numbered and have any subheadings in bold font
4. have a title, the author's name, affiliation, contact details, and word
count at the top of the first page (These details don't necessarily appear
in the journal.)
5. have any original photos or artwork attached as a separate file as well
as in the text
6. be in English and sent by email.
Previously published material will be considered as long as permission has been given by the original publisher.
Submissions are reviewed by members of The Font's Editorial Committee and selected on relevance, and literary merit. Submissions may either be accepted or rejected as they are, or editors may make suggestions and ask
authors to rewrite and resubmit.
We strive to provide several readers for each manuscript in order to offer maximum exposure, but this takes time. We respectfully ask for your patience and forbearance in this matter. If you have not heard from us within three months, feel free to inquire about your manuscript.
The Font acquires first-time world rights. After publication, all rights revert to the author and the work may be reprinted as long as appropriate acknowledgement to The Font is made.
We will consider simultaneous submissions, but request that you inform us immediately if your work is accepted elsewhere.
Next Deadline: January 31st 2014
Publishing Spring Issue: March 2014.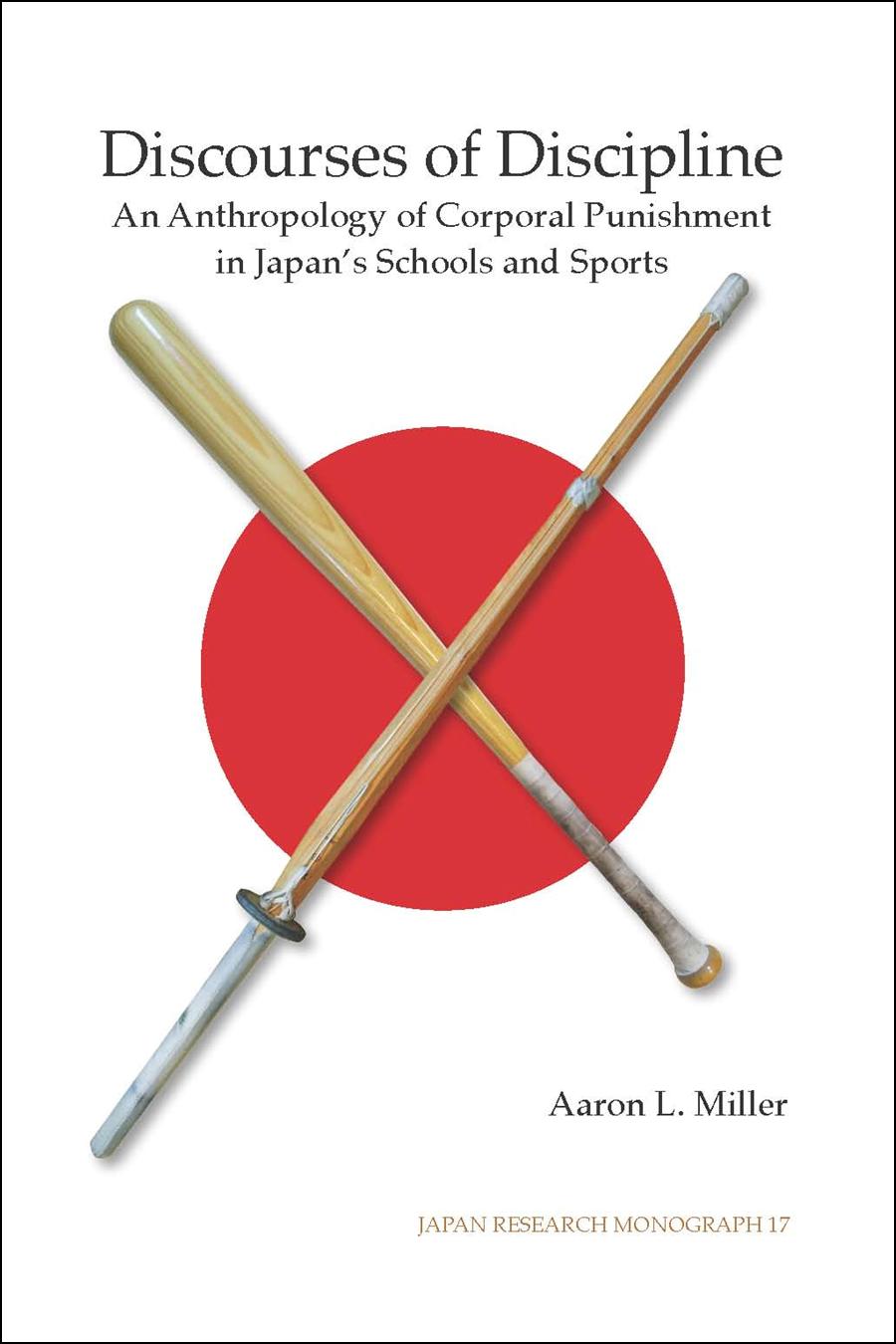 Thanks to AJET Chair Kay Makishi for passing along info about this interesting new book by Aaron Miller (Ehime-ken, 2002-04).
About the Author (via Amazon.com):
Aaron L. Miller, PhD is Assistant Professor and Hakubi Scholar at Kyoto University, affiliated with the Graduate School of Education, and Visiting Scholar, Stanford University Center on Adolescence. His academic research explores the relationships between education, sports, discipline and culture. His website is www.aaronlmiller.com.
About the Book:
This book is about the many "discourses of discipline" that encircle the issue of "corporal punishment" (taibatsu). These discourses encompass the ways that people discuss discipline and the patterns of rhetoric of what discipline should be, as well as what discipline signifies. By scrutinizing these discourses of discipline, this work disentangles the allegedly intimate ties between culture, discipline, and pedagogy in Japanese schools and sports.
For more information on this monograph, including how to order it,please visit http://ieas.berkeley.edu/publications/jrm17.html
Full IEAS catalogue: http://ieas.berkeley.edu/publications/catalogue.html
Amazon:  http://www.amazon.com/Discourses-Discipline-Anthropology-Punishment-Monograph/dp/1557291055
Reviews (via Amazon)
Corporal punishment of children by teachers and coaches is a widespread practice in many countries, but especially in Japan, where it has become a front-page issue involving Olympic athletes. Miller explores this issue both historically and in contemporary practices and analyzes how various discourses regrading disciplinary actions have shaped Japanese understandings of their 'educational reality.' To understand this phenomenon, Miller rejects Ruth Benedict's culturalist theory and, instead, places physical discipline (taibatsu) in the contect of Michel Foucault's theory of violence and power, offering an incisive analysis of a complex issue. —Harumi Befu, professor emeritus, Stanford University

An intriguing and well-written analysis on molding character in Japanese schools and sports through the widespread use of corporal punishment. Miller frames his discussion in the contexts of Japanese cultural ideals about discipline, toughness, and self-improvement, as well as in Japanese perceptions of such forms of discipline as something uniquely Japanese. This book is an important contribution to understanding the social and cultural dynamics of core institutions in contemporary Japan. —Theodore C. Bestor, Harvard University

Corporal punishment as a discipline of pain and an abuse of adult authority is a troubling presence in Japanese classrooms and sports fields. This is an insightful and wide-ranging analysis that overturns simple judgments with a nuanced exploration of the historical development, sociocultural locations, and heated national discourse on corporal punishment in modern Japan. It is a significant contribution to our understanding of Japanese education and sports, and it is an original anthropological perspective on how we might theorize power in Japanese society. – –William W. Kelly, Yale University
Via Indeed.com. Posted by Kim 'Kay'  Monroe (Miyazaki-shi, 1995 -97). Click here to join the JETwit Jobs Google Group and receive job listings even sooner by email.
————————————————————————————————————
Position: Adjunct Instructor, English As a Second Language
Posted by: Stevens Institute of Technology
Type: N/A
Location: Hoboken, NJ
Salary: N/A
Start Date: N/A
Overview:
Qualified candidates should have a master's degree in Applied Linguistics, TESOL, or a related field with ESL certification and, at least, 1 -2 years of teaching experience at the collegiate level.
Job Description:
The College of Arts & Letters of Stevens Institute of Technology has multiple adjunct openings in our English Language and Communication (ESL) department for the following courses:
English Communication I
English Communication II
English Communication III
See the Stevens Course Catalog for full description.
http://www.stevens.edu/catalog/
The English Language and Communication program is designed to improve English language proficiency, with specific focus on academic writing, presentations, and pronunciation. Qualified candidates should have a master's degree in Applied Linguistics, TESOL, or a related field with ESL certification and, at least, 1 -2 years of teaching experience at the collegiate level. Read More
Posted by Gemma Villanueva (Fukushima, 2008-11) on behalf of fellow JET alum Vinnie Burns.
JET alum Vinnie Burns is doing a critical study for his masters programme. His topic is on the motivation and job satisfaction of ALTs on the JET Programme. His particular interest will be to investigate what school leaders and managers can do to improve the motivation and job satisfaction of ALTs.
If you are interested in participating in his study, he has two different questionnaires — one for current ALTs and one for former ALTs. You only need to fill out the one which applies to you.
Former ALTs: https://docs.google.com/forms/d/1nLXFph_DFKldFPP0vmqtXg-lrOVjNp6ptSFbeHxzj6k/viewform
Current ALTs: https://docs.google.com/forms/d/1-die2kh_-THKKTqlI6ofGxmx3_DwRFPkMSi9vB8bETk/viewform
Posted by Kay Monroe (Miyazaki-shi, 1995 -97). Click here to join the JETwit Jobs Google Group and receive job listings even sooner by email.
————————————————————————————————————
** This opportunity is actually for high school students, but I thought it was worth sharing with the JETwit Jobs group.  – Steven**
Program Overview:
A reminder that the 2013 JET Memorial Invitation Program (JET-MIP) deadline is Wednesday, April 17. Please let any high school students you know who may be interested in applying. The exchange program, now in its third year, was created to honor the memory of the two JETs who lost their lives in the 3/11 disaster.
All candidates should complete the National Japanese Exam by April 10, which is a requirement to apply. If you have any questions, please make sure to contact the 2013 JET-MIP Coordinator at the link below.
JET-MIP will provide 32 high school students with the opportunity to visit Japan for two weeks, with a focus on the Tohoku region, to participate in exchanges with Japanese students, see the current condition of recovery in the region, and to act as symbolic bridges to enhance the goodwill between Japan and the United States.
Inspiring essays written by past participants about their experiences on the program can be found here:
2012 JET-MIP (Year 2)
2011 JET-MIP (Year 1)
2013 JET-MIP website:
http://www.jflalc.org/jle-jet-mip.html
Thanks to JET alum Jessica Cork Kennett for sharing this interesting opportunity.  Posted by Kay Monroe (Miyazaki-shi, 1995 -97). Click here to join the JETwit Jobs Google Group and receive job listings even sooner by email.
————————————————————————————————————
Scholarship for Japanese University Students to intern at Carter Center in Atlanta, GA
Overview:
If you know of any Japanese college students who might be interested, please let them know.
Do you know a Japanese college student who would like to like to spend 9 months (September 2013 through May 2014) working as an intern at The Carter Center in Atlanta? The Carter Center is a nongovernmental, not-for-profit organization founded in 1982 by former U.S. President Jimmy Carter and his wife Rosalynn Carter and works to advance human rights and alleviate human suffering.  The Yoshida Scholarship provides interns with round trip airfare from Japan to Atlanta and a monthly stipend for living expenses. The deadline to apply is April 19, 2013.  Details in Japanese can be found at http://www.ysf.or.jp/news/article_detail.php?newsId=24&countCate=2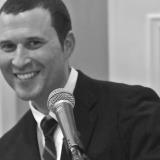 By Mark Flanigan (Nagasaki, 2000-04), Program Director at the Japan ICU Foundation in New York City and former Rotary Peace Fellow in Tokyo.
As a Business Development Manager at Impact Japan, William Nealy, Jr. (Oita, 1994-97) works with mainly 'gaishikei' (non-Japanese) companies in Japan to understand their leadership and team development needs. William works in partnership with these companies to design effective solutions to "future-proof" their operations in Japan. He's passionate about finding ways to help Japanese and foreign clients to align their people development strategies with their overall business strategy, and he loves the rush and satisfaction of helping clients achieve their goals. He is also multilingual- speaking English, Japanese and Spanish. In the Q&A below, William explains more about his own JET and Rotary Peace Fellow experiences in Japan, and how they have literally changed his life.
1) Thanks for answering our questions, William! Where and when were you a JET?
Sure thing! I was in Oita City from 1994-97.
2) What was your role? (ALT, CIR, SEA)
I was a Ken ALT, mainly based at Oginodai High School, with regular visits to a few junior high schools.
3) Did you have any previous background in Asian languages and cultures?
I had studied Japanese at university for four years, so I had a decent head start. But realized pretty quickly when I actually got to Japan that I had a lot of room for improvement in my Japanese skills. But living in Oita, as opposed to a place like Osaka or Tokyo, I was relatively immersed in the culture and language.
4) What did you do following your JET service?
Although I had traveled within the US before JET, my time on the JET Program was my first time abroad. It really opened up a whole world for me, and was the catalyst for me wanting to live, breathe and experience more of the world. Living in Japan, in relatively rural Oita, triggered my curiosity for seeing the world. I also felt deeply that I wanted to continue to develop a career with a global scope and somehow contribute to developing people. So after JET, I set out Read More
Posted by Kay Monroe (Miyazaki-shi, 1995 -97). Click here to join the JETwit Jobs Google Group and receive job listings even sooner by email.
————————————————————————————————————
The JET Alumni Association and the University of San Francisco Center for the Pacific Rim will host the 2013 Career and Networking Forum.  JET Alumni and MAPS graduates are invited to attend the event, network with their peers and meet organizations looking for employees, interns and volunteers.
For more information please visit: https://2013cnf.eventbrite.com/
Posted by Kay Monroe (Miyazaki-shi, 1995 -97). Click here to join the JETwit Jobs Google Group and receive job listings even sooner by email.
————————————————————————————————————
English Language Fellow Program is currently accepting new applications for teaching in 120 countries…
Overview:
The EL Fellow Program is funded by the U.S. Department of State (DOS) within the Bureau of Educational and Cultural Affairs (ECA), Office of English Language Programs, and is administered by the Center for Intercultural Education and Development (CIED) at Georgetown University, Washington, DC.
The English Language (EL) Fellow Program promotes English language learning around the world and fosters mutual understanding between the people of the United States and those of other countries. It places talented, highly qualified U.S. educators with Master's degrees with a focus in TEFL/TESL or Applied Linguistics in all regions of the world. Through U.S. embassy projects, EL Fellows share their expertise, hone their skills, gain international experience, and learn other cultures. Upon returning to the United States, they share their experiences and acquired knowledge with their communities and professional colleagues. Today, the EL Fellow Program is more vital than ever. As a premier, competitive opportunity to work on TESL/TEFL projects in developing countries, the EL Fellow Program has an impact not only on the institutions that host EL Fellows, but also within the wider academic community. Teachers at the host institution receive professional tools from the EL Fellow that promote educational effectiveness and expand their ability to provide English instruction for a wider variety of student populations in a larger number of educational Read More
Thanks to JETAA North Carolina.  Posted by Kay Monroe (Miyazaki-shi, 1995 -97). Click here to join the JETwit Jobs Google Group and receive job listings even sooner by email.
————————————————————————————————————
CALL FOR PROPOSALS: RESEARCH TRAVEL GRANTS, SPRING DEADLINE – FEBRUARY 10
The TCJS provides grants to Duke, NCSU, and UNC faculty and graduate students to help defray the costs of research-related travel to Japan.
GRANT AMOUNT: up to $2,500 for travel and accommodation. Please note that the Japan Foundation, which funds this award, asks us to adhere to the following split: $100 for travel in the US, $900 for international airfare,$250 for local travel within Japan, and $1250 for accommodation and meals in Japan. Some small divergence from these amounts is allowed, but no more than 20%.
PRIORITY GIVEN TO: TCJS faculty members; faculty who have not received travel support from the TCJS recently; junior faculty members
DEADLINES: The spring application deadline is February 10. Travel must be completed, and all reimbursement paperwork submitted through your home department, by August 20. Read More
This post from The Monkey Cage by political science professor Joshua Tucker citing Christina Davis is the most in-depth and current piece I've seen explaining what the LDP re-election is really all about and putting Japan's current situation in perspective.
2012 Japan Post-Election Report: They Are Back! The Return of the LDP and What it Means for Japan and the World
Here are some excerpts:
Despite electoral victory, the LDP did not receive a strong mandate. In a post-election poll conducted by the Asahi Shimbun, respondents asked to explain the LDP victory cited "disappointment of the DPJ government" (81 percent) rather than "support for the LDP's policies" (7 percent).

…….

In what could be seen as a profile in courage or political suicide, Prime Minister Noda made a deal with the LDP in August that in exchange for their support to pass an unpopular tax increase, he would agree to call for an early election.

The DPJ's ability to allocate pork barrel policies as the incumbent party made it hard for the LDP to differentiate itself on bread and butter issues, and it instead had to rely on nationalism to mobilize a new policy frame.

……..

Going forward, it is probable that the LDP will deliver what Noda could not and bring Japan into the TPP negotiations.  Despite the party's tepid stance toward the trade talks during the election, in order to deliver on its promise to revitalize the economy the party cannot only cater to rural interests in protection.

……..

China has viewed the election with alarm as sign of movement toward resurgent nationalism and anti-China sentiment in Japan. This fear is misplaced given that the electoral politics reflected rejection of DPJ more than endorsement of LDP…… Chinese leaders are equally committed to economic growth and must recognize that efforts to coerce Japan through economic policies may backfire as did the embargo on rare earth mineral exports imposed in October 2010. The key will be to avoid misunderstandings and accidents through clear diplomacy on both sides to assure that posturing for domestic audiences does not aggravate relations.
CLICK HERE to read the full article.
Via Pasona NA. Posted by JQ magazine editor Justin Tedaldi (Kobe-shi, 2001 -02). Click here to join the JETwit Jobs Google Group and receive job listings even sooner by email.
Position: Full-time boy's dormitory supervisor
Location: Westchester, NY
Duties:
- Responsible for the management and daily operations of campus residence dormitories
- Build good relationships with co-workers and students
- Other duties as needed
Qualifications: Must have bachelor's degree. Must reside on campus. Several years of experience at educational institutions preferred. Education background is a plus.
Compensation: Salary commensurate with education and experience. Health Insurance, 403B Pension Plan benefits for full-time position.
Starting Date: ASAP
——————
Please mail resume and cover letter to mtakemura[at]pasona.com.