By JQ magazine editor Justin Tedaldi (CIR Kobe-shi, 2001-02) for Shukan NY Seikatsu. Justin has written about Japanese arts and entertainment for JETAA since 2005. For more of his articles, click here.
Since forming in 1987, the Japan Exchange and Teaching Programme (JET) has become one of the world's largest international exchange programs, with nearly 65,000 people from 65 countries selected to promote English language learning and teaching in Japan. To commemorate its first three decades, the JET Alumni Association of New York (JETAANY) is hosting an equally ambitious event.
"The main purpose of the JETAANY Gala is to celebrate 30 years of the JET Programme and all we hope it will become," said JETAANY events chair Andy Shartzer. "JET has helped the grassroots community abroad, and our alumni chapters explore how we can continue its message. Our goal is also to establish JETAANY as a greater presence in the U.S.-Japan community."
The sold-out gala, which will be held at Brooklyn's Dumbo Loft on February 3rd, will feature multiple generations of JET participants and community members with ties to Japan, along with a taiko performance, an awards ceremony, and a prize drawing. Donations are from local companies and organizations including publisher Vertical, Inc., Kaoru Watanabe Taiko Center, and the venerable Japan Society of New York.
"Since its inception 30 years ago, the JET Programme has been a unique and outstanding facilitator of grassroots exchange between the U.S. and Japan," said JETAANY president Wendy Ikemoto. "As one of the largest and most active alumni chapters in the U.S., we're honored by the overwhelming response received."
According to Shartzer, JETAANY plans to host similar events in the future, and is delighted to form new partnerships. For sponsorship and donation proposals, email Wendy at president@jetaany.org. For more information on JETAANY, visit http://jetaany.org.
***************
Bruce Feiler (Tochigi-ken, 1989-90), author of Learning to Bow  as well as several books on religion including Walking the Bible, Abraham and Where God Was Born along with other popular books including The Council of Dads, and, most recently, The Secrets of Happy Family, can now add CNN commentator to his resume. He has been providing religion-related perspectives in live conversations with Anderson Cooper, Wolf Blitzer and others.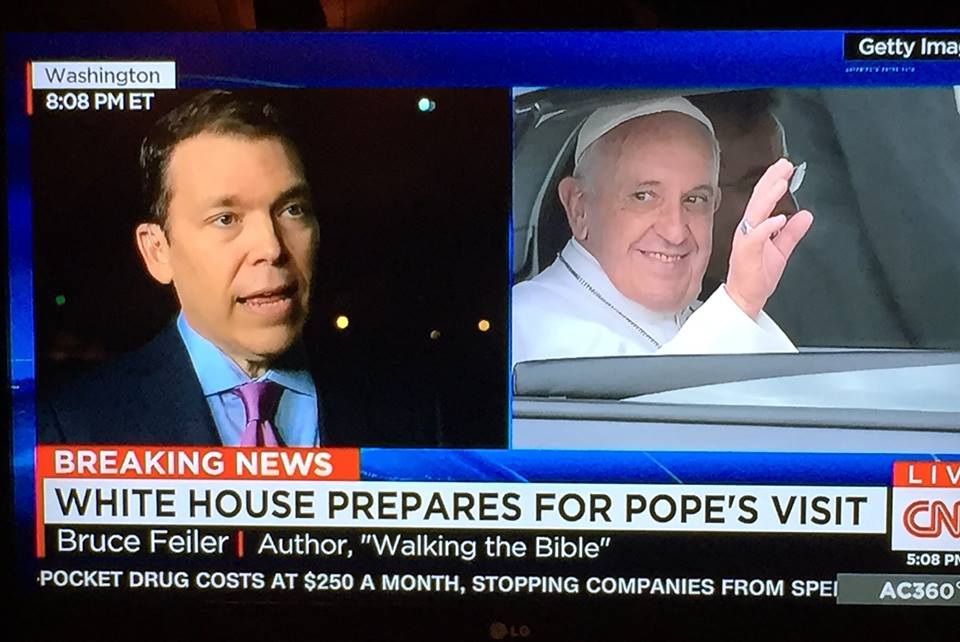 ****************************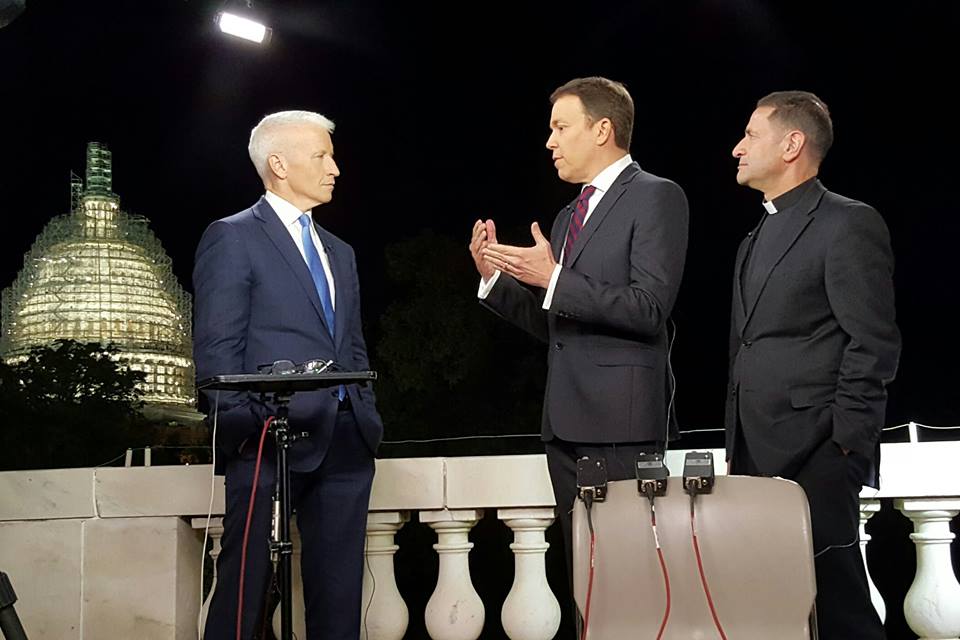 To read prior JETwit posts about Bruce Feiler, please click here. 
For more regular updates, follow Bruce on Facebook:  www.facebook.com/brucefeilerauthor.
And Twitter:  www.twitter.com/brucefeiler.
By JQ magazine editor Justin Tedaldi (CIR Kobe-shi, 2001-02) for Examiner.com. Visit his Japanese culture page here for related stories.
As the summer winds fade into fall colors, the weeks ahead are shaping up with these exciting events, ready to be enjoyed after Labor Day.
This month's highlights include:
Tuesday, Sept. 8, 6:30 p.m.
Japanese Design Today: Unique, Evolving, Borderless
UL105, University Center, The New School, 63 Fifth Ave.
Free (click here to register)
Japanese design has been proven capable of transcending language barriers and fostering communication and understanding between cultures, enthusiastically embracing elements of other cultures while developing and retaining its own unique sense of design aesthetic, which today is recognized and appreciated throughout the world. But as Japanese society has transformed socially, geopolitically, and economically, so has Japanese design transformed to accommodate these changes which has given way to a new era. Hiroshi Kashiwagi, professor at Musashino Art University, and architect/ furniture designer Yoshifumi Nakamura will each discuss the evolution, distinguishing characteristics, and current state of Japanese design today. A Q&A session will follow the presentations.
Friday, Sept. 11, 7:00 p.m.
The Concert Hall — New York Society for Ethical Culture, 2 West 64th Street
$20
Celebrating its eighth annual concert, this year Circle Wind will give tribute to Taylor Anderson, an American victim of the the Great East Japan Earthquake/Tsunami on March 11, 2011. Anderson was dispatched to Ishinomaki under The Japan Exchange and Teaching (JET) Program in 2008 and was teaching English to schoolchildren there. The newly formed "Never Give Up Taylor's Choir" from the Ishinomaki/Higashi-Matsushima area will perform an original piece symbolizing their appreciation for the American people's support to recover from the devastation in 2011. Maestro Gregory Singer and his Manhattan Symphonie Orchestra also returns to perform some tribute songs for Taylor together with koto soloist Masayo Ishigure and other prominent artists. Hosted by New York's choral harmony group Tomo.
Saturday, Sept. 12
Double feature: Live Your Dream and Dream Beyond 400 Years
Nippon Club of New York, Rose Room, 145 West 57th Street
$10 per film (at 5:00 p.m. and 6:45 p.m.)
Live Your Dream is a story about the courage and sacrifice of Taylor Anderson and for all the young people who travel the world trying to make a difference. Taylor was an extraordinary American who on the JET Program dedicated herself to teaching Japanese children, living her dream right up to the disaster of March 11, 2011. In the New York premiere of Dream Beyond 400 Years, local choir Tomo took a journey to Coria Del Rio in Spain, representing a journey going beyond 400 years. In this town, they met "Japón-san," the descendants of Japanese travelers to Spain 400 years ago. The members of Tomo and Japón-san form a lifelong friendship in this touching real-life story. An after-screening reception featuring Circle Wind Concert participants and members of Taylor Anderson's family will be held at 7:30 p.m. ($40).
For the complete story, click here.
A great article on the foreign policy advisors to several Republican candidates, including JET alum Richard Fontaine–outsider foreign policy advisor to Jeb Bush and former security advisor to Sen. John McCain–who is featured and quoted extensively in the article.
"Between Iraq and a Hawk Base"
http://www.nytimes.com/2015/09/06/magazine/between-iraq-and-a-hawk-base.html?_r=0
According to a Daily Yomiuri article, the Japanese government plans to increase JET Programme participants by 2,300 between 2015 and 2019 with an eye towards eventually increasing the program to 20,000.  This seems to be in line with LDP policies announced back in April.
Update 1:32 pm Sep. 22:  Here's an English version of the article:
http://the-japan-news.com/news/article/0001586882
ALTs to be placed in all primary schools
The Yomiuri ShimbunThe government has decided to increase the number of Assistant Language Teachers considerably over a five-year period, starting from the next school year, to strengthen English education at primary schools.
Aiming to create a system in which ALTs will be assigned to all public primary schools by the 2019 school year, the Education, Culture, Sports, Science and Technology Ministry, the Internal Affairs and Communications Ministry and the Foreign Ministry plan to increase the number of ALTs by about 2,300 over five years as a national project. Combined with ALTs who are hired independently by municipalities, the ministries intend to expand the total number of ALTs to 20,000, or 1.5 times the current level, by the 2019 school year.
The education ministry has decided to lower the starting age for English education from the current fifth year of primary school to the third year by the 2020 school year, and make it an official subject from the fifth year.
Here's the article in Japanese.  Attempted translations or paraphrases are welcome in the comments section:
2014年09月22日 17時27分
小学校の英語教育を強化するため、文部科学、総務、外務3省は、学校で英語指導などにあたる外国語指導助手(ALT)を来年度から5年間で、国の事業だけで約2300人増員し、6400人以上とする方針を決めた。
 自治体が独自に採用しているALTなどと合わせ、2019年度までに総数を現在の1・5倍の2万人に拡充し、すべての公立小学校に配置できる体制を目指す。
 小学校の英語教育では、文科省が20年度をめどに、開始時期を現在の5年生から3年生に引き下げ、5年生からは正式な教科にする方針を固めている。質の高い学習環境を整える上で、英語を母国語とするALTの確保や活用が課題として指摘されていた。
 ALTは、国の国際交流事業(JETプログラム)が始まった1987年に約800人が来日し、2002年に約5600人となったが、その後財政難で減り、現在は約4100人。ほかに、自治体の独自採用などで、約8000人が各地の小中学校などに派遣されている。全国の公立小学校(約2万1000校)では常駐する学校もあるが、1人で数校を受け持つケースもあり、半年に1回程度しか派遣を受けられない学校もあるという。
**************
Very nice article on JET alum and former AJET Chair Matthew Cook (Osaka-fu, 2007-12) that recently appeared in the newspaper of Matt's hometown, Danville, Virginia and describes his path from the JET Program to becoming a key player in Osaka's pioneering English education reform efforts.
By DENICE THIBODEAU
dthibodeau@registerbee.com
Thibodeau reports for the Danville Register & Bee.
May 10, 2014
When Danville native Matthew Cook headed to Osaka, Japan, in 2007 to take a job as an education specialist and trainer in the Japan Exchange and Teaching Program, little did he realize he would end up working for a Japanese government agency to completely reform how English is taught in the city.
CLICK HERE to read the rest of the article:  http://m.godanriver.com/news/danville/danville-man-appointed-to-japanese-board-of-education/article_1b9620f2-d972-11e3-8adc-0017a43b2370.html?mode=jqm#.U3A0DN98uYw.facebook
News agency Kyodo News has recently been publishing monthly articles written by JET alumni who were appointed in rural areas of Japan, as part of promotion for the JET Programme. Below is the English version of the column from April 2014. Posted by Celine Castex (Chiba-ken, 2006-11), currently programme coordinator at CLAIR Tokyo.
***********
Eliot Honda (Ehime-ken, Uwajima-shi, 2009-12) was born and raised in Honolulu, HI, and moved to San Francisco where he received his Bachelor of Fine Arts from the Academy of Art University. After graduation he spent nine years in the TV/Multimedia industry mainly working with clients on commercials, corporate videos, and news. He left San Francisco in 2009 for the JET Programme, and stayed in Ehime for the next three years. He used his multimedia skills to work on sister city relationship programs between Honolulu and Uwajima. After the JET Programme, he returned to Hawaii and joined his mother's business in real estate, and still do multimedia work on the side.
Uwajima, my second home
It was the little things that made my time in Japan incredible. Waking up to the smell of the ocean, the sound of my shoes squeaking against the tiled floors of Johoku Junior High School, the taste of fresh fried jakoten and my favorite thing, seeing my students smile.
There's no single moment that can sum up how incredible my time on the JET Programme was, but my wedding party comes pretty close.  Over 200 of our friends and co-workers showed up to celebrate my marriage to a wonderful woman from Uwajima.  It was probably the most beautiful thing I had ever seen.  It wasn't just because it was my wedding, it was because in the 3 years I had lived in Uwajima, Ehime I had found a home, a community, and a new love. I fell in love with a city that I had never been to, and I had fallen in love with the people of Uwajima.
This is a small city whose money doesn't come from tourism, and doesn't have the flash and awe of Tokyo, but it has heart like I've never seen in all my life. From mountain to ocean you can find beauty all around you, and the warmest people I have ever met. I had several encounters with elderly men and women who I had asked for assistance and soon found myself engaged in a twenty-minute conversation.  The words "I'm from Hawaii" spawned a whole new conversation.  There were moments in which I had to recall what it was I was looking for simply because we had been talking for so long.
There were moments when I would have to take a breath and ask myself: "Is this really happening?  Am I really here?"  Every day in Uwajima, whether a good day or a bad day, was a gift.  Not only to be in Japan, but just to be a part of the growth of the students, and the community.  There were three Hawaii ALTs in Uwajima and all of us acted as that bridge between Hawaii and Uwajima and were more than happy to share our culture with the students.  I think my favorite time with my students was the free-time between classes and during sports activities.  They would ask me many questions about Hawaii and America, and they'd share their culture with me. It always warmed my heart to see their eyes light up when I'd talk about my hometown. I tried to give these students as much of myself as I could, but they gave me so much more. Read More
Former AJET Chair Matthew Cook (Osaka-fu, 2007-12) has been heavily involved in this cutting edge effort to improve Osaka's English education system and is quoted in the article.
http://www.japantimes.co.jp/community/2014/03/30/issues/osaka-embraces-english-reformation/#.U1fJOmRARzE
BY TERU CLAVEL
While Osaka Mayor Toru Hashimoto's controversial political antics have increasingly drawn criticism, little attention has been paid to how his leadership has prompted the most progressive reforms of English-language education in the nation. Hashimoto, who served as Osaka's governor from 2008-11, made possible the appointment of fellow Waseda Law School graduate Toru Nakahara as superintendent of the Osaka Prefectural Board of Education, charging him with the task of empowering students to compete on a global stage.
Only in Osaka will students in the public school system have the opportunity to start preparing for the TOEFL iBT — an internationally recognized English-language proficiency exam for non-native speakers administered over the Internet that tests reading, writing, speaking and listening skills for entrance to English-speaking university overseas — in grade one of primary school.
With the urging of Mayor Hashimoto, Nakahara — who also graduated from the University of Michigan Law School and was a practicing attorney at a California firm for 10 years — left the private sector and took a substantial pay cut to become the principal of Izumi High School in Osaka in 2010. In 2013, Nakahara became Japan's youngest-ever superintendent at age 42, overseeing 1,600-plus schools, and he formed what is known as the English Reformation Project Team.
Nakahara's accomplishments in the United States and at Izumi High School have led him to be recognized as an education innovator.
"One thing I noticed when I was in Ann Arbor (Michigan) Read More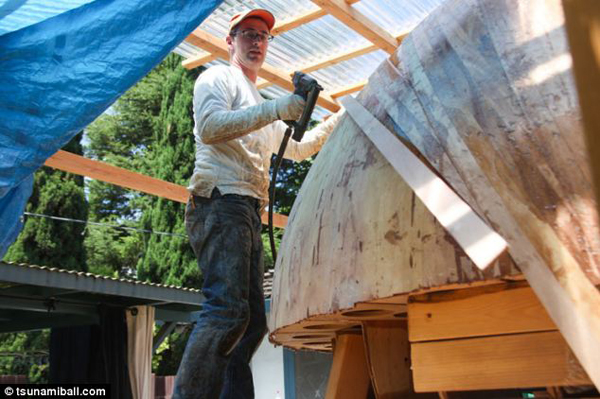 Thanks to JETAA DC's Mac Maloney for alerting JETwit to this:
Fukushima JET alum Chris Robinson, former art director for Facebook who lives in Palo Alto, CA, is featured in this ABC News segment.  It explains how he lived in Fukushima during the tsunami and how a few years later he decided to build an ark in the event of a tsunami.  Notably, he specifically mentions the JET Program in the interview.  Very cool video.  Have a look:
http://news.yahoo.com/video/modern-day-noah-makes-tsunami-154204077.html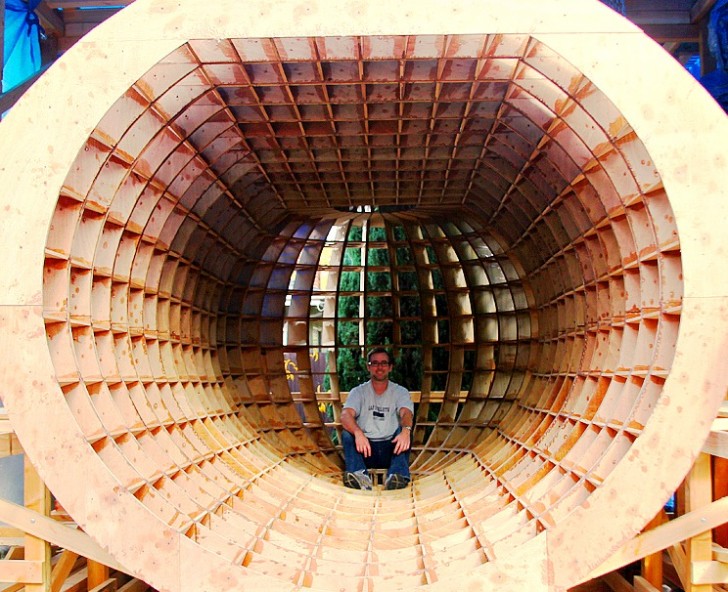 More photos here:  http://architizer.com/blog/tsunami-pod/
Interview with Chris in Wired here:  http://www.wired.com/2014/03/tsunami-lifeboat/
And here's Chris' blog, Tsunamiball:  http://tsunamiball.com/
More video, from the Wired interview that explains the details of the ark:
News agency Kyodo News has recently been publishing monthly articles written by JET alumni who were appointed in rural areas of Japan, as part of promotion for the JET Programme. Below is the English version of the column from February 2014. Posted by Celine Castex (Chiba-ken, 2006-11), currently programme coordinator at CLAIR Tokyo.
********
Originally from San Francisco, CA, Dominic Abordo (Akita-ken, Kosaka-machi, 2008-11) holds a Bachelors Degree in English Literature with a minor in East Asian Languages from Berkeley University.  He spent three years working as a Coordinator for International Relations (CIR) in rural Akita before enrolling in a Master's degree in Social Work from Columbia University, NY. He currently works as a Freelance Consultant in Social Work in New York.
A "Big City Boy" in Snow Country
      Akita (əˈkiːtə), noun: 1. one of the northernmost prefectures on the Japanese island of Honshu; 2. the prefecture that I, Dominic Abordo, called "home" for three years.
If you ask the average American about Japan, it is highly unlikely that Akita Prefecture – a gem of the Tohoku Region famous for heavy snowfall, rice, kiritanpo, and sinister mountain demons called namahage – will be included in his or her response. Despite living in Japan for three years prior to the JET Programme, I, too, knew very little about my future home. Thus, I was admittedly nervous when I first arrived in Kosaka-machi, a small town of approximately 6,500 people located in the northeastern corner of Akita. I assumed that my time as a Coordinator for International Relations (CIR) would be full of new adventures, challenges, and opportunities, but I had no idea that the experience would have such a positive and lasting impact on my future.
Although it took almost one year to master the local dialect, Kosaka-machi soon became a second home to me. The natives were eager to introduce me to the natural beauty and hidden treasures of their hometown, including landmarks such as Nanataki Waterfall, Lake Towada, and the Korakukan kabuki theater. They often accompanied me to the best restaurants, bars, and izakaya in the area, sharing personal stories about their families, jobs, and travel experiences over a meal or a few drinks. Elementary school students and adults alike offered warm greetings when we ran into each other around town. Perhaps most importantly, they did everything they could to make sure that I was happy, healthy, and an active part of the community. Little did I know that my love for dance, music, and performing arts would enable me to form lasting connections with so many of them. Read More
****************************
Very nice article on JET alum and former AJET Chair Matthew Cook (Osaka-fu, 2007-12) about his path from JET to becoming an agent of change for the Japanese English education system through is unique role with Osaka Prefecture's Board of Education.  Matt is also the founder of the Kansai JET Alumni group.  FYI, you can also click here for a recent JQ profile of Matthew Cook by JETAA New South Wales'  Eden Law (Fukushima-ken, 2010-11) . 

BY TERU CLAVEL
http://www.japantimes.co.jp/community/2014/03/30/issues/changing-the-system-starts-by-challenging-it/#.Uzlo2q1dV4h
Just seven years after first participating in the JET program in Osaka, Matthew Cook from Danville, Virginia, is making great strides as a pioneer of English-language education reform in Japan. Having never previously been to an Asian country, Cook is now one of seven members of Osaka's groundbreaking English Reformation Project Team, having been appointed by Osaka superintendent Toru Nakahara in 2013. With an unswerving commitment to English-language education and a little luck, Cook's efforts may pave the path for Japan's next generation of global leaders.
Cook applied to the JET (Japan Exchange and Teaching) program because it was "the most lucrative, stable and safe way to get to Japan." Having run his own karate dojo in the United States, he felt the need to gain a deeper understanding of the Japanese culture behind it. However, Cook was waitlisted and needed to make a snap decision when he was offered a position within a month of the JET start date. "I had totally assumed that I wasn't going to get in," he says.
Cook's initial placement was less than ideal, though. He was forewarned that the Osaka junior high school to which he was assigned might be challenging, but he was not prepared for the "few students who were stopping class altogether, violence in the classroom or kids getting up and leaving." Read More
Great article written by a JET alum journalist Patrick St Michel.
Clarify Your Role, Prepare Before a Disaster Strikes
http://www.japantimes.co.jp/community/2014/03/09/issues/clarify-your-role-prepare-before-a-disaster-strikes/#.Ux8Vc2RATDk
When she first arrived in Japan from Ireland in 2008, Sarah Hickey was mostly concerned with adjusting to her new life in Fukushima Prefecture. The Japan Exchange and Teaching (JET) Programme placed her in Iwaki, which is itself a large city, but she found herself near the coast in less metropolitan surroundings.
"There was nothing there, just a supermarket and a school I was teaching at. It was an incredibly beautiful place — but it was tough," she says.
Gradually, Hickey grew accustomed to her corner of Iwaki, where she taught English at several junior and senior high schools. One thing she wasn't ready for were natural disasters, which she says scared her. She also doesn't recall receiving information about what to during a natural disaster at school during JET's Tokyo orientation or when she first arrived in Fukushima. Read More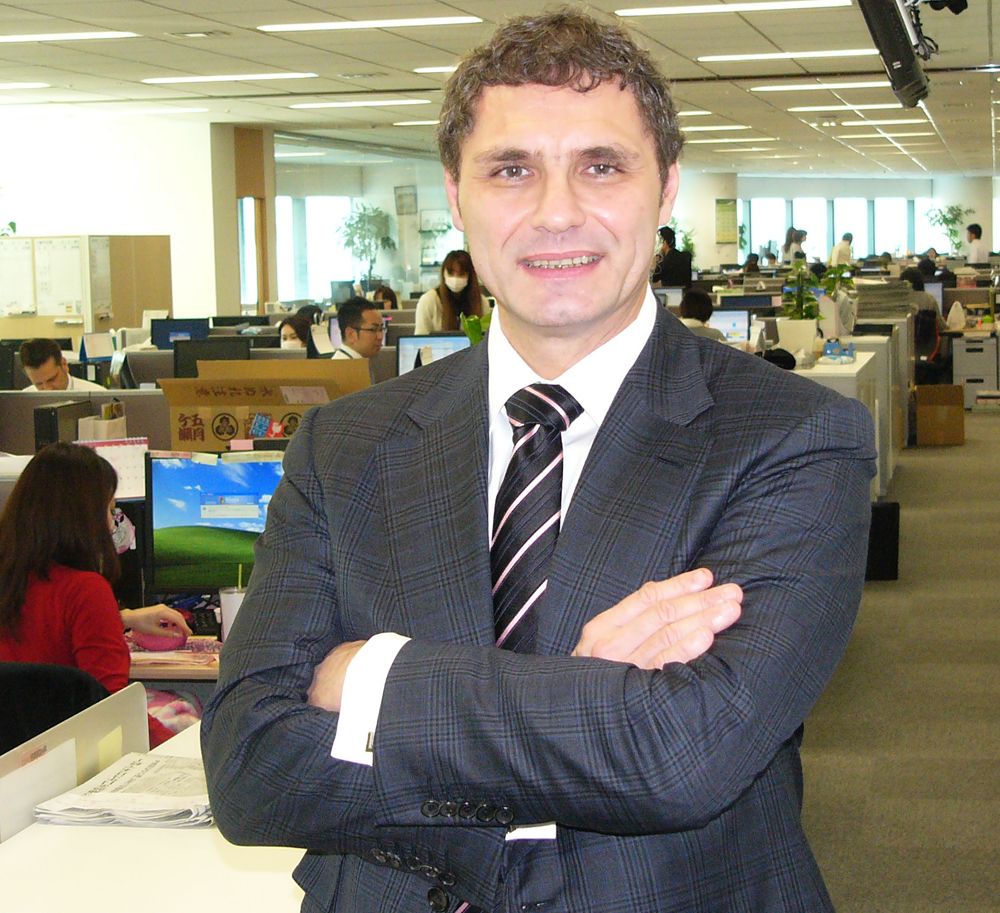 Here's a link to the official post on the CULCON website:  http://culcon.jusfc.gov/news/harry-hill-becomes-chairman-of-u-s-culcon
FEBRUARY 18, 2014
The Japan-U.S. Friendship Commission and the U.S. CULCON Panel are pleased to announce the appointment of a new Chairman, Mr. Harry A. Hill.
Mr. Hill, a native of New York City, has served as President and CEO of Oak Lawn Marketing, a branding and media company that owns Shop Japan, the largest infomercial brand in Japan, since 2006. He brings with him a wealth of experience related to educational and cultural exchange and entrepreneurship, having lived and worked in Japan for nearly thirty years.  Mr. Hill served as a participant on the Japan Exchange and Teaching Programme and its precursor program, the Monbusho English Fellows from 1987-1990 in Gifu Prefecture, where he created a strong network of individuals and government officials who would later help him in building his professional career.   His extensive professional experience includes founding H&R Consultants, a leading lease providing and relocation service in Tokyo and Nagoya.  In addition, Mr. Hill has been actively involved in numerous charitable and non-profit organizations, including the U.S.-Japan Bridging Foundation, where he has been a member of the Tokyo Advisory Committee and long-time sponsor of its scholarship program.  "Mr. Hill will be an asset to the Japan-U.S. Friendship Commission and CULCON, bringing strong leadership experience as a successful entrepreneur, and a deep passion for strengthening the U.S.-Japan relationship through educational and cultural exchange," says Executive Director Paige Cottingham-Streater.  Mr. Hill's expertise on Japan and cross-cultural communication skills will further advance the Commission and CULCON's efforts to invest in Japanese and American studies, people-to-people exchanges and artistic and cultural initiatives.
Mr. Hill succeeds Read More
News agency Kyodo News has recently been publishing monthly articles written by JET alumni who were appointed in rural areas of Japan, as part of promotion for the JET Programme. Below is the English version of the column from January 2014. Posted by Celine Castex (Chiba-ken, 2006-11), currently programme coordinator at CLAIR Tokyo.
*********
Laura Tasharofi (Kochi-ken, Yusuhara-cho, 2004-07) hails from Gold Coast, Queensland, Australia. After a Bachelors Degree in Japanese Studies from Griffith  University, Gold Coast, she joined the JET Programme and was placed as a CIR in a little Shikoku town where she spent the next three years. She currently works as the Student Loan Coordinator for Queensland TAFE and has been the President of JETAA Queensland since 2011.
The Town Above the Clouds
Yusuhara: Town Above The Clouds (梼原町:雲の上の町).  With a slogan like that, I suppose it should have been obvious, but as my supervisor drove me home from Kochi Ryoma Airport, I couldn't believe how far we were climbing into the mountains.  The deep green pine trees were towering over the winding road, and there were wisps of low cloud around us after the rain on that hot, humid day.   The scenery was beautiful.  Little did I know, I would spend the next three years becoming part of a wonderful community and making life-long friends.
Yusuhara had a population of a little over 4,000 people at that time.  It is famous for being on the route that Sakamoto Ryoma took when he made his crusade to bring about the Meiji Restoration.  You can follow the signs and walk the 'Sakamoto Ryoma escape route' (坂本竜馬 脱藩の道), through the hills to finish in Ehime-ken.  It has a beautiful onsen and hotel, a pretty river and it is a short drive to the Tengu Highlands.  Such a picturesque place, but there weren't many tourists in those days.  Some time after I left, NHK ran a TV series about the life of Sakamoto Ryoma, and that put Yusuhara on the map as a tourist destination for fans of the show.
In a small town like that, a tall Australian woman like me really stood out.  People quickly came to recognise me.  Everyone would say 'good morning', or 'hello' as I travelled to work or walked around town on the weekends.   They knew where I lived and which car I drove.  I very quickly learned that everyone knew where I was and what I was doing at any given time.  At first I felt like I had lost my privacy, but I soon felt very safe and comfortable living in a small, friendly community where everyone knows each other.
I was quite busy as a CIR.  I spent a lot of time visiting schools to do cultural and English lessons with kids from kindergarten up to Junior High School.  I taught the kids how to play cricket, how to make rocky road (chocolate filled with marshmallows, nuts and cherries), I arranged a letter and Christmas card exchange between some of the students in Yusuhara and students at the school where my mum works in Tasmania.  I assisted with the annual overseas study trip for 10 students from our town to our sister school in Queensland.  I helped out at town events like the marathon and the kagura taikai (神楽大会). Read More
Article from the Japan Times about a Keizai Doyukai survey that indicates that Japanese companies are behind the curve compared to foreign companies with regard to hiring JET alumni, even though they possess qualities such as familiarity with Japanese language and culture than many Japanese companies need.  
Note to Japanese companies:  If you want to reach JET alumni, it's as easy as e-mailing your job listings to jetwit [at] jetwit.com.  It's the best way to disseminate your job listings since JETwit jobs posts get echoed by JETAA chapters, and it's free!
http://www.japantimes.co.jp/news/2014/01/27/business/japanese-firms-mostly-unaware-of-benefits-of-hiring-from-jet-ranks-poll/#.UufAYmQo791
STAFF WRITER
Japanese companies are less aware than their foreign counterparts of the government-sponsored Japan Exchange and Teaching Program and are thus missing out on an opportunity to hire foreigners who have the skills they need, a recent survey by a major business lobby showed.
The Japan Association of Corporate Executives (Keizai Doyukai), which conducted the survey released Friday, noted that domestic companies need to strategically hire former JET teachers and urged the government to create a mechanism to facilitate match-making opportunities for them.
The Keizai Doyukai survey, carried out between late November and December, said that only 18 percent of the 167 responding domestic companies knew about the JET program, and that only nine had hired former JET personnel.
By comparison, 83 percent of the 23 foreign companies and embassies who responded said they knew about the program and had employed past JETs. Read More