Mar
19

Audio, Career, Notable JET Alums

Comments Off

on Krewe of Japan Podcast E07 – Teaching English in Japan: Part 1 ft. John Loynes & Bradley Trenery
Posted by: Doug Tassin (Fukushima-Ken ALT, 2007-2010 & Krewe of Japan Podcast Co-Host)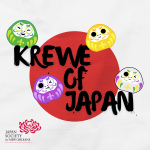 This week on the Krewe of Japan Podcast…
In the first of many episodes focusing on English teaching in Japan, Doug & Jenn take a look at various types of teaching opportunities, both JET and non-JET avenues. This conversation transitions into an interview with two English professionals based out of Fukushima Prefecture: John Loynes (British former-JET-turned-eikaiwa-entrepreneur) & Bradley Trenery (Australian private school English instructor). John & Bradley share their unique journeys to Japan and offer some interesting insights into working in their respective educational environments, along with some hilarious tales that will permanently etch the Japanese word for "population" in your memory bank.
The Krewe of Japan Podcast is a weekly episodic podcast sponsored by the Japan Society of New Orleans. Check them out every Friday afternoon around noon CST on Apple, Google, Spotify, Amazon, and Stitcher. Want to share your experiences with the Krewe? Or perhaps you have ideas for episodes, feedback, comments, or questions? Let the Krewe know by e-mail at kreweofjapanpodcast@gmail.com or on social media (Twitter: @kreweofjapan, Instagram: @kreweofjapanpodcast, & the Krewe of Japan Youtube Channel). Until next time, enjoy!
Apr
14

Events, Notable JET Alums, Volunteer, Writers

Comments Off

on Japan Writers Conference seeks presenters
Posted by Tom Baker
---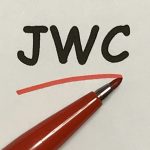 The 12th annual Japan Writer's Conference will be held this year in Hokkaido, a new location for the event. The organizers are now seeking writers to give presentations on the weekend of Oct. 13-14 at Otaru University of Commerce in Otaru, Hokkaido. If you are a writer and would like to participate, contact details appear at the bottom of this post.
Each year, the Japan Writers Conference attracts English-language writers in a variety of genres and fields to share ideas on the art, craft and business of writing. And each year, a significant number of past and present JETs take part. These have included anthologist Suzanne Kamata, textbook author Todd Jay Leonard, travel writer Victoria Vlisides, short story writer Claire Dawn-Marie Gittens, novelists Benjamin Martin, Percival Constantine and Holly Thompson (the last of whom came to Japan in connection with the pre-JET MEF program), and journalists Elaine Lies and Tom Baker (the latter of whom wrote this post).
Past presenters have also included Australian poet David Gibley, "Slumdog Millionaire" novelist Vikas Swarup, "Cash Crash Jubilee" novelist Eli K.P. William, young-adult author Margi Preus, horror author Thersa Matsuura, and memoirist Leza Lowitz. The 2017 edition of "The Best American Mystery Stories," edited by John Sandford, features a story by Karen McGee, who hosted the 2017 event in Tokyo. The host of this year's event will be travel writer and textbook author Shawn Clankie.
Representatives of literary journals such as The Font and Cha have participated in past years, as have representatives of publishers including Fine Line Press and Isobar Press.
Run entirely by volunteers, the Japan Writers Conference is a free event open to all. Details on this year's event can be found at http://www.japanwritersconference.org.
Writers interested in making a presentation at the 2018 conference are asked to contact organizer John Gribble at gribblej@gol.com. The deadline for presentation proposals is June 1.
Oct
2

Jobs

Comments Off

on Job: Content Operations Coordinator at YouTube|GooglePlay (CA)
See below for this interesting JET-relevant position sent by JET alum Adam Vera (Oita-ken, 2009-12), who works for Google.  Note that time is of the essence if you plan to apply. Posted by blogger and podcaster Jon Dao (Toyama-ken, 2009-12). Click here to join the JETwit Jobs Google Group and receive job listings even sooner by email.
————————————————————————————————————
Position: Content Operations Coordinator
Location: San Francisco/Oakland Bay Area — willingness to relocate a must!
Overview:
This role is focused on coordinating service of TV content on YouTube Google Play.
Requirements:
JAPANESE LANGUAGE ABILITY IS A MUST (Reading and Written)
Highly organized
Extreme attention to detail
Flexible Schedule
Ability to prioritize tasks despite chaotic schedules
Multi-tasker
Strong Excel skills
Administrative background
*Obsessive passion for TV is a great bonus!
Application Instructions:
Please email a cover letter and resume as soon as possible to:
avera @ google.com
Keep in mind that time is of the essence!
Update 09/29/10:  Turns out Interac is not "belly up" afterall.  According to a comment received (posted below):

When companies merge and/or or change their names in Japan, they send out announcements that the previous entity is dissolving. I would get announcements like this from a fund-managed client of mine in Tokyo twice a year. My contacts there never changed.  Interac wants Maxceed and Selti and Selnate to all be called Interac for marketing purposes. Nothing has changed.
JetWit apologizes for any confusion.

The General Union Interac Branch announced last week that private ALT recruitment and dispatch firm, Interac, plans dissolution. Having been bought up by Advanced Partners, AP intends to dissolve and liquidate the company.
The fall of Interac, in the midst of questions about the future of the JET Programme, raises interesting questions and concerns. As one of the largest private dispatch companies to go under– Interac has about 1,500 ALTs in the Japanese education system. Will any boards of education choose to direct-hire their ALT, or are we looking at a massive influx of jobless former ALTs as their contracts expire? Will other dispatch companies step in to fill the void, or is this a signal of the end times for the work of ALTs as it exists today?
With the JET Programme's unclear future, and the private sector's dispatch model cashing out– what does the future really hold for native speakers in the classroom?
The General Union announcement is available here.
Lengthy (albeit colorful) commentary is available on BigDaikon.
**********
JET Return on Investment (ROI) is a new category on JetWit intended to highlight the various economic, diplomatic and other benefits to Japan resulting from its investment in the JET Program.  Why is this important right now?  Because the JET Program and JET Alumni Association may be cut by the Japanese government, as explained in this post by Jim Gannon (Ehime-ken, 1992-94) titled "JET Program on the Chopping Block."
JET alumni and current JETS:
(Make sure to list your prefecture and years on JET in the "Last Name" field.)

From the petition:
"As part of Japan's efforts to grapple with its massive public debt, the JET (Japan Exchange & Teaching) Program may be cut. Soon after coming into power, the new government launched a high profile effort to expose and cut wasteful spending. In May 2010, the JET Program and CLAIR came up for review, and during the course of an hourlong hearing, the 11-member panel criticized the JET scheme, ruling unanimously that a comprehensive examination should be undertaken to see if it should be pared back or eliminated altogether. The number of JET participants has already been cut back by almost 30 percent from the peak in 2002, but this is the most direct threat that the program has faced in its 23-year history.
"We are asking JET Program participants past and present, as well as other friends of the program to speak out and petition the Japanese government to reconsider the cuts and explain to them what the return on investment of the JET Program is in the form of individual experiences and stories. Please sign this petition in support of the grassroots cultural exchange the JET Program has fostered and write directly to the Japanese government explaining the positive impact the Program has made in your life and that of your adopted Japanese community.
"For more background on this issue, please refer to "JET Program on the Chopping Block" by Jim Gannon on jetwit.com."