Sep
13

Books, Events, Japan Writers Conference, JET Alum Author Beat, Writers

Comments Off

on JET memoirist Sarah Coomber to speak at Japan Writers Conference
Posted by Tom Baker
Sarah Coomber (Yamaguchi, 1994-1996) is the author of "Under the Same Moon," a memoir in which she describes moving to Japan in search of a reset in life. One month from now, she will share some of her memoir writing tips in a presentation at the Japan Writers Conference.

Most of this year's conference will be held in person at the Shonan Campus of Tokai University in Hiratsuka, Kanagawa Prefecture, but some sessions, including Sarah's, will take place online via Zoom. (Join the conference mailing list to get the Zoom codes.) Her talk is set to begin at 10 a.m. on Oct. 16 (Japan time). Here's the official description: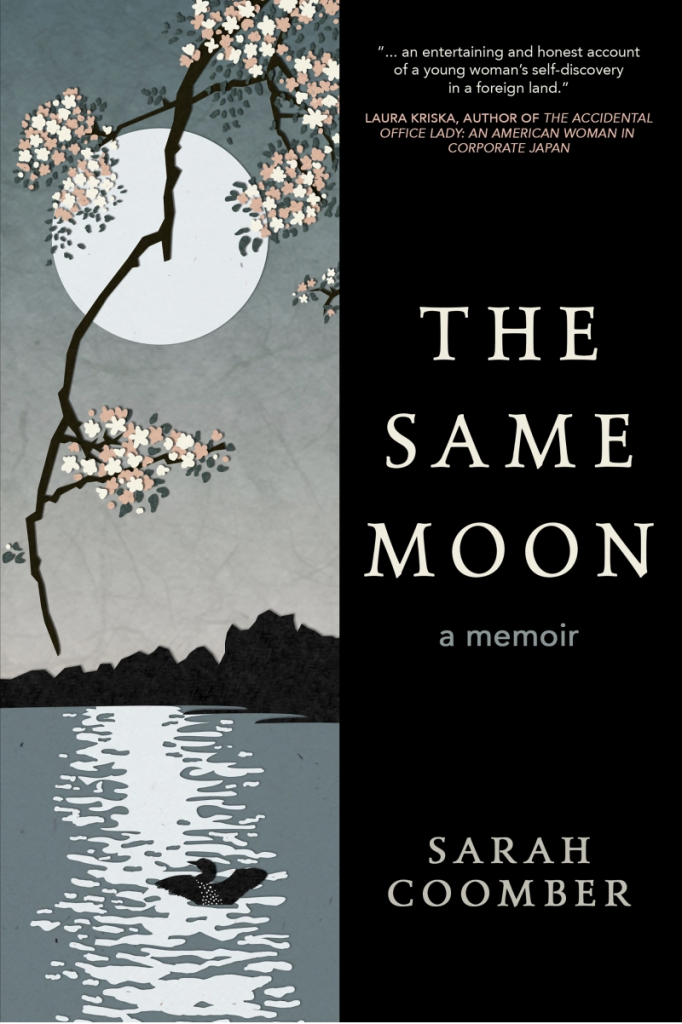 Sarah Coomber
Moment by Moment: Demystifying the Writing of a First Memoir
Craft Workshop online
Nonfiction, Other Genre
Memoir

Telling your story in memoir form can be daunting—you have a lifetime's worth of experiences to draw from. Where to begin?

Moment by moment.

In this craft workshop, I will share several strategies to help you on your way.

Memoirs, like life, progress moment by moment. The most important thing is not whether your particular story is full of excitement, tragedy or coincidence. What matters is what you bring to the moments in your story—how you view, interpret, reflect on and react to them.

Infusing moments with meaning will help you uncover your larger story. This can occur with sensory explorations, analogies, linked memories, about-ness and more.

I will share what I wish I'd known before writing my first memoir and will coach you through several of my favorite moment-developing strategies.

Attendees are encouraged to bring a scene or observation to explore.

Sarah Coomber is the author of The Same Moon (Camphor Press, 2020), a memoir about two years she spent regrouping in rural Japan after wrecking her Minnesota life. She has worked in public relations and journalism, coaches writing, has degrees in creative writing and journalism, and achieved level four certification in the Seiha School of koto.