Jun
3

Art, Article/Journalism, Events, Film, JQ Magazine, Music

Comments Off

on JQ Magazine: Nippon in New York — New York Japan CineFest, The Joy of Sake, J-MUSIC Ensemble
By JQ magazine editor Justin Tedaldi (CIR Kobe–shi, 2001-02). Justin has written about Japanese arts and entertainment for JETAA since 2005. For more of his articles, click here.
After an unusually chilly spring, it's finally starting to feel like summer. Enjoy some seasonal events this month that celebrate the best of both fine art and pop art.
This month's highlights include:
June 5-6, 6:30 p.m.
Asia Society, 725 Park Avenue
$12, $10 seniors/students, $8 members
Highlighting some of the most exciting new voices in cinema, New York Japan CineFest is an annual event that features works by emerging Japanese and Japanese American filmmakers. This two-day program of short live action and animated films includes Formal Warrior Suit Ranger, about a team of men and women who properly dress for both their occupations and their fight with evil; Minidoka, about a yonsei Seattle-based activist who sees parallels between his own family's history and the Trump administration's immigration policies; and Mountain Monks, about the Yamabushi in northern Japan, who practice a once-forbidden ancient religion. The first night's program is followed by a reception.
Monday, June 10, 6:30 p.m.
Asia Society, 725 Park Avenue
$40, $30 seniors/students, $20 members
Join Master Junichi Mitsubori for this special demonstration of the making of artisanal Japanese desserts.! Akin to the precision and refinement of the Japanese tea ceremony, the Way of Wagashi transforms traditional sweet-making into a form of consumable art. Master Mitsubori crafts the nerikiri (bean paste with mochi) with his hands, scissors and needles into intricately delicious creations. Master Mitsubori's talent has been showcased at prestigious venues around the world, including the Sydney Opera House and the Salon du Chocolat in Paris. The demonstration will be followed by Q&A and a reception to sample Master Mitsubori's confectionery masterpieces. Special introductory remarks will be made by Ambassador Kanji Yamanouchi, Consul General of Japan in New York.
Friday, June 21, 6:30 p.m.
Metropolitan Pavilion, 125 West 18th Street
$110
Take 513 premium sakes + 19 top restaurants = one amazing evening! Experience the largest and liveliest sake-tasting event in the U.S., with award-winning sakes from the U.S. National Sake Appraisal served in peak condition, plus sake-inspired appetizers to nibble while you sip. This year's superb restaurant line-up features names like Morimoto, Sakagura. And Momofuku Ssäm Bar. Good food, good friends, good sake—it all comes together at The Joy of Sake. JQ readers receive a $15 discount by entering the promotional code JOYJET after clicking the "tickets" button on the event page here.
Written by professional Writer/Interpreter/Translator Stacy Smith (Kumamoto-ken CIR, 2000-03), WIT Life is a periodic series about aspects of Japanese culture such as film, food and language. Stacy starts her day by watching Fujisankei's newscast in Japanese, and here she shares some interesting tidbits and trends along with her own observations.
The weather is getting warmer by the day, and soon we'll be seeking air-conditioned movie theaters to escape the heat.  Here are some Japan-related films in June that you might want to check out to stay cool and entertained!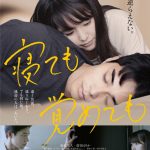 Earlier this month I enjoyed Metrograph's Ryusuke Hamaguchi series.  I was able to finally catch Asako I & II (寝ても覚めても), after having the chance to interpret for Hamaguchi several years ago when his epic Happy Hour (ハッピーアワー) came to MoMA.  This month the theater will feature Kon Ichikawa's Alone Across the Pacific, based on the eponymous non-fiction book about the first successful transpacific solo sea voyage from Nishinomiya, Japan to San Francisco, California.
If short films are more your thing, don't miss Asia Society's New York Japan CineFest next week.  This two-night program features a diverse lineup of shorts, as well as Read More
Posted by Tom Baker
---
The 13th annual Japan Writer's Conference will be held on the weekend of Oct. 12-13 at Meiji Gakuin University in Tokyo. The organizers are now seeking writers to give presentations. If you would like to participate, contact details appear at the bottom of this post.
Each year, the Japan Writers Conference attracts English-language writers in a variety of genres and fields to share ideas on the art, craft and business of writing. And each year, a significant number of past and present JETs take part.
At last year's conference, for example, Holly Thompson spoke about the picture-book market, Suzanne Kamata introduced "The Best Asian Short Stories" anthology, and Tom Baker gave a nuts-and-bolts talk on book reviewing. JET presenters in previous years have included journalist Elaine Lies, textbook author Todd Jay Leonard, travel writer Victoria Vlisides, and novelists Benjamin Martin and Percival Constantine.
Run entirely by volunteers, the Japan Writers Conference is a free event open to all. Details on this year's event can be found at japanwritersconference.org.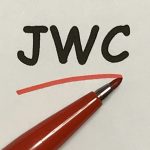 Writers interested in making a presentation at the 2019 conference should first read the "Call for Proposals" and then contact co-coordinators John Gribble at gribblej@gol.com and Karen McGee at karenandcheyenne@hotmail.com. The deadline for presentation proposals is June 1.
By JQ magazine editor Justin Tedaldi (CIR Kobe–shi, 2001-02). Justin has written about Japanese arts and entertainment for JETAA since 2005. For more of his articles, click here.
As spring continues and the weather continues to warm, New Yorkers can enjoy activities all over the city both indoors and out.
This month's highlights include:
Monday, May 6, 8:00 p.m.
PlayStation Theater, 1515 Broadway
$50
Making their return to NYC after a three-year absence are the GazettE, a Kanagawa-based rock quintet that follows in the footsteps of other Gotham-conquering visual kei acts like X Japan and LArc~en~Ciel. Formed in 2002, the band has performed in Europe multiple times since 2007, and will headline across America this spring in support of its latest album, 2018's Ninth. Still completely self-produced, the GazettE continue moving forward, uncompromised in their artistic and unique worldview at home and abroad.
Premieres Friday, May 10
Pokémon Detective Pikachu
Various theaters
In this first-ever live-action Pokémon film, ace detective Harry Goodman (Justice Smith) goes mysteriously missing, prompting his 21-year-old son Tim to find out what happened. Aiding in the investigation is Harry's former Pokémon partner, Detective Pikachu (voiced by Ryan Reynolds): a hilariously wise-cracking, adorable super-sleuth who is a puzzlement even to himself. Finding that they are uniquely equipped to communicate with one another, Tim and Pikachu join forces on a thrilling adventure to unravel the tangled mystery in a modern metropolis where humans and Pokémon live side by side in a hyper-realistic live-action world.
Sunday, May 12, 6:00 p.m.
Japan Night: HYDE & WagakkiBand
PlayStation Theater, 1515 Broadway
$35
Presented in collaboration with Japan Day @ Central Park, Japan 2019 Presents Japan Night will celebrate contemporary popular Japanese music with four of the most successful artists in Japan today through two consecutive shows. HYDE, who is also known as a lead singer of L'Arc-en-Ciel (the first Japanese act to headline Madison Square Garden in 2012) and a member of VAMPS, is a pioneer of Japanese rock who has recorded more than 60 songs breaking the Oricon (Japanese Billboard Chart) top 10.
WagakkiBand is a viral video sensation that combines traditional Japanese instruments with modern rock. They fuse shigin (poetry recitation, one of Japan's classic performing arts), wagakki (traditional Japanese musical instruments), and rock. The music video of "Senbon Zakura," included in their 2014 debut album, has been viewed more than 100 million times on YouTube. After five years, they now sell out arena shows, and their special live organized by Tencent streamed more than 100 million times in the first 24 hours.
By JQ magazine editor Justin Tedaldi (CIR Kobe-shi, 2001-02) for Shukan NY Seikatsu. Justin has written about Japanese arts and entertainment for JETAA since 2005. For more of his articles, click here.
On March 29-30, "Pretty Guardian Sailor Moon the Super Live" premiered with three sold-out performances at the PlayStation Theater. This dazzling musical adaptation of the megahit anime and manga franchise, which has generated $5 billion in merchandise sales to date, featured a talented all-female cast (including for the male roles) performing in Japanese.
"At its core, 'Pretty Guardian Sailor Moon' is about strong girlfriends banding together to fight for what they believe in…they are the ultimate example of 'girl power,'" said show producer Takaharu Uera. This universal theme was reflected in the wide diversity of the audience, who were overjoyed to see their heroines come to life.
Innovatively directed and choreographed by TAKAHIRO (Madonna's Sticky & Sweet Tour) with book by Akiko Kodama (Takarazuka Revue Company) and music by HYADAIN (pop groups Momoiro Clover Z and AKB48), these performances also marked the first time a 2.5D musical, a genre based on popular contemporary Japanese properties like manga, anime and video games, was performed on a New York stage.
First published by creator Naoko Takeuchi in 1991, the manga is now localized in more than 14 countries and released as an anime in more than 50 countries around the world, according to Naho Yamada, general manager of Kodansha USA Publishing, which ran a packed pop-up store at the theater displaying the newest volume of the "Sailor Moon Eternal Edition" collection and other exclusive goods that had thousands of fans eagerly lining up before and after the shows.
"We are happy that fans of all ages have the opportunity to experience 'Sailor Moon' in new ways, and that it continues to be a worldwide phenomenon," said Yamada.
For more information, visit http://sailormoon-official.com/stage/superlive/us.
By JQ magazine editor Justin Tedaldi (CIR Kobe-shi, 2001-02). Justin has written about Japanese arts and entertainment for JETAA since 2005. For more of his articles, click here.
Spring has sprung in the Big Apple, and that means one thing: a new season of sounds, colors, and spectacular performing arts to match the blossoming sakura trees throughout the city.
This month's highlights include:
April 5-11
Village East Cinema, 181-189 Second Avenue
$8-$15
The acclaimed directorial debut from Hiroyasu Ishida! Budding genius Aoyama is only in the fourth grade, but already lives his life like a scientist. When penguins start appearing in his sleepy suburb hundreds of miles from the sea, Aoyama vows to solve the mystery. When he finds the source of the penguins is a woman from his dentist's office, they team up for an unforgettable summer adventure. Presented in Japanese; select screenings are also English dubbed from April 6-11.
April 7-8, 10
Howl's Moving Castle: 15th Anniversary
Regal E-Walk 42nd Street 13, 247 West 43nd Street
AMC Empire 25, 234 West 42nd Street
AMC Kips Bay 15, 570 Second Avenue
$12.50
Kicking off this year's Studio Ghibli Fest is an Academy Award-nominated fantasy adventure for the whole family from acclaimed director Hayao Miyazaki (Spirited Away). Sophie, a quiet girl working in a hat shop, finds her life thrown into turmoil when she is literally swept off her feet by a handsome but mysterious wizard named Howl. The vain and vengeful Witch of the Waste, jealous of their friendship, puts a curse on Sophie and turns her into a 90-year-old woman. On a quest to break the spell, Sophie climbs aboard Howl's magnificent moving castle and into a new life of wonder and adventure. The April 7 and 10 screenings are dubbed in English, and the April 8 screening is presented in Japanese with English subtitles.
April 12-13, 7:30 p.m.
Karole Armitage's You Took a Part of Me
Japan Society, 333 East 47th Street
$30, $25 members
You Took a Part of Me is a wired dance production with choreography by "punk ballerina" Karole Armitage for her five-member dance company Armitage Gone! Dance. Loosely based on the 15th-century noh play Nonomiya, it explores erotic entanglement, unresolved attachments and the search for harmony, all of which are hallmarks of noh drama. Set to live music by Reiko Yamada and Yuki Isami, the show embraces new technologies created by MIT Media Lab designers. The lead role, by Armitage's longtime collaborator Megumi Eda, highlights sinuous, seductive movement executed with ferocious intensity in a dream-like state. The April 12 performance is followed by a MetLife Meet-the-Artists Reception, and the April 13, performance is followed by an artist Q&A.
By JQ magazine editor Justin Tedaldi (CIR Kobe-shi, 2001-02). Justin has written about Japanese arts and entertainment for JETAA since 2005. For more of his articles, click here.
Stay warm this winter with some hot local events, from live showcases that will transport you to another time and place, some new anime screenings, and a 2.5D musical performance you won't want to miss.
This month's highlights include:
Now through June 16
The Tale of Genji: A Japanese Classic Illuminated
Metropolitan Museum of Art, 1000 Fifth Avenue
$12-$25
This is the first major loan exhibition in North America to focus on the artistic tradition inspired by Japan's most celebrated work of literature, The Tale of Genji. Written by Murasaki Shikibu, a lady-in-waiting in the early eleventh-century imperial court, and often referred to as the world's first psychological novel, the tale recounts the amorous escapades of the "Shining Prince" Genji and introduces some of the most iconic female characters in the history of Japanese literature. Covering the period from the eleventh century to the present, the exhibition features more than 120 works, including paintings, calligraphy, silk robes, lacquer wedding set items, a palanquin for the shogun's bride, and popular art such as ukiyo-e prints and modern manga. Highlights include two National Treasures and several works recognized as Important Cultural Properties. For the first time ever outside Japan, rare works are on view from Ishiyamadera Temple—where, according to legend, Shikibu started writing the tale.
March 22-23, 7:30 p.m.
Akiko Kitamura's Cross Transit
Japan Society, 333 East 47th Street
$30, $25 members
How can Cambodia's past be preserved through the human body? Akiko Kitamura, internationally acclaimed Japanese dancer and founder/former choreographer of Leni-Basso dance company, tackles this challenge together with Cambodian visual artist/photographer Kim Hak. Ambitious yet poetic, Cross Transit is a multimedia dance piece in which Hak's video, photos, voice and personal experiences intertwine with Kitamura's bold, progressive choreography. A MetLife Meet-the-Artists Reception follows the March 22 performance, with an artist Q&A following the March 23 performance.
March 29-30
Pretty Guardian Sailor Moon: The Super Live
PlayStation Theater, 1515 Broadway
$30-$75
See Sailor Moon and her friends fight the forces of darkness—live on stage! Directed and choreographed by Takahiro (Madonna's Sticky and Sweet Tour) with book by Akiko Kodama (Takarazuka Revue Company), and music by Hyadain (pop groups Momoiro Clover Z and AKB48), The Super Live is the first time that Sailor Moon (one of the most popular anime and manga heroines of all time, generating $5 billion in sales) comes to the New York stage in celebration of its 25th anniversary. These special performances (three in total) marks the first time a 2.5D Musical will be on an American stage. 2.5D Musicals, which began around 2000, are based on popular contemporary Japanese culture: manga comics, anime and video games. Presented in Japanese with English supertitles.
By JQ magazine editor Justin Tedaldi (CIR Kobe-shi, 2001-02). Justin has written about Japanese arts and entertainment for JETAA since 2005. For more of his articles, click here.
Stay warm this winter with some hot local events, from live showcases that will transport you to another time and place, some new anime screenings, and a theatrical performance you won't want to miss.
This month's highlights include:
Now playing
Various locations/prices
The number one movie in the world! From visionary filmmakers James Cameron (Avatar) and Robert Rodriguez (Sin City) comes Alita: Battle Angel, an epic adventure of hope and empowerment based on the acclaimed manga series by Yukito Kishiro. When Alita (Rosa Salazar) awakens with no memory of who she is in a future world she does not recognize, she is taken in by Ido (Christoph Waltz), a compassionate doctor who realizes that somewhere in this abandoned cyborg shell is the heart and soul of a young woman with an extraordinary past. As Alita learns to navigate her new life and the treacherous streets of Iron City, she discovers a clue to her past through unique fighting abilities that those in power will stop at nothing to control.
Tuesday, Feb. 19
$19.99 MSRP
After decades out of print, the hilarious manga classic that launched the career of Rumiko Takahashi (Ranma ½, Inuyasha) returns in all-new deluxe English editions! Beautiful space alien princess Lum invades Earth on her UFO, and unlucky Ataru Moroboshi's world gets turned upside down! Will Lum become Earth's electrifying new leader? Or will Ataru somehow miraculously save Earth from space alien onslaught? In a high-stakes game of tag, Ataru must touch Lum's horns in ten days—or aliens will take over the earth! As it turns out, the game of tag is only the beginning of Ataru's troubles, as he continues to attract strange encounters with otherworldly beings like beautiful snow spirit Oyuki and the sexy crow goblin Princess Kurama!
Friday, Feb. 22, 7:00 p.m.
Saint Vitus, 1120 Manhattan Avenue (Brooklyn)
$20-$70
Fluent in Japanese, this ex-Cacophony/Megadeth axeman's overwhelming love of Japanese music and the Japanese language found him moving to Tokyo in 2003. It is there where his career took off in very unexpected ways. Currently he is a constant fixture on Japanese television (appearing on hundreds of network programs of all types, and as the face of long running campaigns for Fanta/Coca Cola, Sumitomo Bank, Suntory etc.), as well as appearing in major motion pictures. He is also the author of two hardcover books in Japanese detailing his unusual views on the current Japanese music scene, as well as two best-selling manga-related books, which are both in their eighth editions now. Catch Friedman as he supports his latest release, One Bad M.F. Live!!, with his band featuring Kiyoshi (bass), Jordan Ziff (guitar), and Chargeeee (drums). Featuring support by Immortal Guardian.
Feb. 28-March 2, 7:30 p.m.
Hachioji Kuruma Ningyo Puppet Theater
Japan Society, 333 East 47th Street
$40, $33 Japan Society members
Koryu Nishikawa, the fifth grand master of Hachioji Kuruma Ningyo Puppet Theater, returns to NYC (and marking the first bunraku performance at Japan Society in a decade) with four female-focused stories from classic literature: Kuzunoha, about a mother's undying love for her child; Date Musume Koi Higanoko, which depicts a woman's heroic sacrifice for her lover; Tsuri On'na, a comical piece about "fishing" for a wife; and Yugao, a new work from Nishikawa based on a story from The Tale of Genji, in which the jealous spirit of one of Genji's lovers possesses a young woman he's courting. Kuruma ningyo, literally meaning "puppets on wheels," refers to the company's unique technique in which the puppeteer sits atop a three-wheeled dolly, adding an element of dynamism and power to each character. Don't miss this rare chance to see a full-scale production with chanters and shamisen players. Performed in Japanese with English titles. A pre-performance lecture begins one hour prior to the start of the performance. The Feb. 28 performance is followed by a MetLife Meet-the-Artists Reception.
Want to stay in the loop on future events? Follow Justin on Facebook and Twitter.
By JQ magazine editor Justin Tedaldi (CIR Kobe-shi, 2001-02). Justin has written about Japanese arts and entertainment for JETAA since 2005. For more of his articles, click here.
Start the new year right by heading down to your local concert venue, cinema, or arts center for some fantastic new year's fare. Whether you enjoy movies, travel, or orchestral performances classic video games, treat yourself and catch a break from the cold.
This month's highlights include:
Jan. 4-5, 7:30 p.m.
Contemporary Dance Festival: Japan + East Asia
Japan Society, 333 East 47th Street
$30, $25 Japan Society members
Formerly known as the Contemporary Dance Showcase, this year's festival continues with three revelatory and robust works from three countries. From Japan, Mitsutake Kasai performs butoh master Akira Kasai's legendary piece Pollen Revolution. Hailed as "energetic and altogether wonderfully human" two decades ago, Sr. Kasai choreographs a revival of this eclectic dance for his son. From Taiwan, choreographed by emerging star Kuan-Hsiang Liu, Kids is a tribute to death and the choreographer's mother. Performed to voice recordings of Liu with his mother during her fight against cancer, this modern-day grief ritual is full of idiosyncratic motion and moments of serenity. From Korea, Silver Knife by Goblin Party delves into conflicting portrayals of female identity through the eloquently crafted movements of four women. The Friday, Jan. 4 performance is followed by a MetLife Meet-the-Artists Reception.
Jan. 10, 12
Modest Heroes: Ponoc Short Films Theatre, Volume 1
Regal E-Walk 42nd Street 13, 247 West 43nd Street
AMC Empire 25, 234 West 42nd Street
AMC Kips Bay 15, 570 Second Avenue
$10
Studio Ponoc, the new animation studio founded by two-time Academy Award-nominee Yoshiaki Nishimura (The Tale of The Princess Kaguya, When Marnie Was There) and featuring many artists from the venerable Studio Ghibli, made an immediate splash with their acclaimed debut film Mary and The Witch's Flower last year. The studio returns this year with Modest Heroes, an ambitious anthology of three thrilling tales created by some of the greatest talents working in Japanese animation today. The Jan. 12 screenings will be presented in English.
Sunday, Jan. 13, 6:00-9:00 p.m.
Black Cat LES, 172 Rivington Street
No cover
Every first Sunday of each month, Black Cat LES hosts the J-MUSIC Pocket Band's VGM+ Jazz Jam Sessions, which showcases live collective performances of legendary tunes from Pokémon, Zelda, Sonic, Mario, anime, J-pop, and everything in between! In celebration of the latest release of another storied Nintendo franchise, the group (led by Grammy Award-nominated composer Patrick Bartley Jr.) will dedicate the first theme of the new year to Super Smash Bros. This one-of-a-kind performance will include music from every game in the series—something you won't want to miss! For more info, click here or contact info@jmusicband.com.
By JQ magazine editor Justin Tedaldi (CIR Kobe-shi, 2001-02). Justin has written about Japanese arts and entertainment for JETAA since 2005. For more of his articles, click here.
With Thanksgiving (and the hopes of sensible eating) now just a memory, we turn to colder weather, falling snow, and the new year to come. Fortunately for Japanese culture fans, December is just as busy as the holiday season itself. Whether you're hosting guests from out of town or looking to squeeze in an event or two in between parties, we've got you covered.
This month's highlights include:
Now through Jan. 1
Radio City Christmas Spectacular
Radio City Music Hall, 1260 Sixth Avenue
From $41
Featuring an all-new finale number (with costumes to match), the seasonal tradition of this legendary New York show, now in its 86th edition, features the Rockettes, ensemble dancers, and Santa himself, for a show guaranteed to delight all ages! Among the more than 50 dancers for this year's performance is Tokyo native Arisa Odaka, who performed with Ken Watanabe in the Lincoln Center Theater production of The King and I in 2015.
Now through Feb. 10
Mickey: The True Original Exhibition
$38
Featuring exclusive works from Keichi Tanaami (SPIRAL) and Tetsuya Nomura (Kingdom Hearts), Mickey: The True Original Exhibition celebrates 90 years of Mickey Mouse's influence on art and pop culture. This immersive, one-of-a-kind experience is inspired by Mickey's status as a "true original" and his consistent impact on the arts and creativity in all its forms. Guests will have the chance to explore the 16,000 square-foot exhibition featuring both historic and contemporary work from renowned artists.
Friday, Dec. 7, 7:00 p.m.
Japan Society, 333 East 47th Street
$14, $11 seniors/students, $5 members
While rummaging through trash heaps on Christmas Eve, three homeless companions—a middle-aged alcoholic, a transgender ex-drag queen and a hot-tempered teen runaway—stumble upon an abandoned newborn. Determined to find the child's mother, the trio search Tokyo's sprawling streets, buildings and back alleys, helped along by a series of coincidental encounters that gradually reveal the truth of their traumatic pasts. Imbued with deep empathy for its down-and-out yet lively characters, this atypical holiday comedy by celebrated animation director Satoshi Kon (Perfect Blue, Paprika) highlights the redemptive power of love and family (chosen or otherwise) amidst life on the fringes of society. Presented in Japanese with English subtitles.
Chapter Beats November, 2018
JETAA Chapter Beat is a periodic mosaic of events taking place in the JETAA sphere. Compiled by AJET's Director of Alumni Relations Megan Buhagiar (Ishikawa Prefecture, 2017- Present)
JETAA Rocky Mountain
Colorado & Wyoming Japanese Speech Contest
Where: First Baptist Church of Denver
1373 Grant St.
Denver, CO 80203When:  Saturday, November 10 @ 9:30 AM – 3 PM
Co-sponsored by the Consulate-General of Japan in Denver and the Japan America Society of Colorado, the annual Colorado/Wyoming Japanese language speech contest in coming up on November 10th and JETAA Rocky Mountain has been asked to have a few JETs come and talk about the JET Program. We need two JETs for the morning to set up a table and talk about how awesome their JET experience was. Around noon, the afternoon shift will begin and all four JETs will be treated to free Bento boxes courtesy of the Colorado Japanese Language Education Association (CJLEA). The Afternoon JETs will staff our table AND give a 15 minute talk and Q&A.

Bring anything you like from your JET experience. Letters from students, and of course photos, really help get people excited about the JET program when they see all the amazing things we get to do and connections we made with our local communities back in Japan.

And of course, JET Alumni are welcome to attend and socialize. The members of CJLEA have been incredibly supportive of the JET program and JETAARM. They are Japanese language teachers after all!
JETAA NY
JETAA NY Fall Photo Walk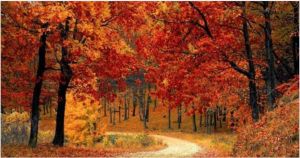 DATE:       Saturday, November 3rd
TIME:        12:00 – 14:00 EDT
PLACE:    Central Park
5 Av to Central Park W, 59 St to 110 St,
New York, New York 10022
Details
Join us for a casual stroll through Central Park while taking some beautiful pictures of the fall colors. Bring your camera / smartphone / Polaroid and let's capture the signs of the season. Afterwards, we can show off our new pictures over coffee/tea/snacks.
More details including meeting location to come!
Questions? Contact Andy at community[at]community[dot]org
JETAA NY / Carnegie Mellon University – Heinz College
Carnegie Mellon University is a strategic partner of JETAA and are offering opportunities for JET Alumni to learn more about the master's programs offered at Carnegie Mellon University's Heinz College of Information Systems and Public Policy. 
Their partnership guarantees a 30% minimum scholarship award when JETAA alumni enroll in one of their master's programs.
Prospective graduate students from a wide spectrum of majors and backgrounds will be interested in learning more about our highly ranked master's degree programs in Information Systems & Management, Public Policy & Management, and Arts & Entertainment Industry Management.
Please find more information about their Fall Visitation Weekend below:
Our Fall Visitation Weekend will take place on Friday, November 9th and Saturday, November 10th. Attendees will meet faculty, administrators, and current students to learn about our curriculum, career development, internship opportunities, scholarships, the city of Pittsburgh, and much more. Your students and alumni are eligible for up to a $250.00 travel stipend to attend.  Follow this link to Register.
We will be hosting Online Information Sessions throughout the fall semester.  Learn about our master's programs without leaving your desk!  Each session includes a presentation by the admissions team and features the program director and/or current students. For the upcoming schedule of live events, or to view a recorded session, CLICK HERE
Members of the Heinz College attend conferences, graduate school fairs and other events around the country. We hope you can meet us on the road! Check our Travel Schedule
JETAA Ottawa
Sign-up for Networking & Welcome Back Reception on November 14
Sign-up for invitations to Networking & Welcome Back Reception co-hosted with the Embassy of Japan is now available! Please click the button below to signal your interest and reserve a slot on the invite list.

The annual Networking & Welcome Back Reception is on November 14. Co-hosted by the Ambassador of Japan to Canada and JETAA Ottawa, this evening event includes welcoming back the newly returned JETs in style, an excellent networking opportunity, and great Japanese food.

If those interested, there is also a career fair with Japanese companies in Canada planned for prior to the reception itself.

Date: Wednesday, October 14

A limited number of invitations will be made available to JET alumni on a first come, first served basis.

We are working to give as many JET alumni the chance to participate in this event as we can, but we cannot confirm that all members who fill out the form at the link will get an invitation. We appreciate your interest and understanding.
JETAA SC
Nihongo Dake Dinner (NDD)
Save the Date! November 10th will be another great opportunity to catch up with alumni while also brushing up on those Japanese skills. Don't worry if you're Japanese isn't perfect because all levels are welcome! Come as you are and enjoy some good food. More details about location will be coming in future newsletters and on our FB page.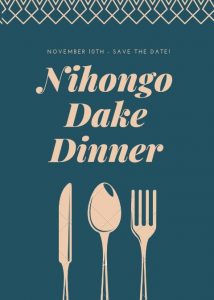 JETAA Cape Town
Japanese Film Festival, Cape Town
DATE:        2nd – 4th November
VENUE:     V&A Nouveau
PRICE:      Free
The Japanese Film Festival is one of the oldest foreign film festivals in South Africa and has been continuing every year since 1994. Free screenings at V&A Nouveau 2 – 4 November, check it out!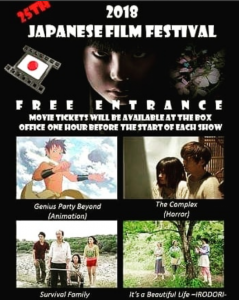 JETAA UK
JLPT Bootcamp Retreat
| | |
| --- | --- |
| Date | 16th November 2018 – 18th November 2018 |
| Time | Friday evening, All day saturday, and return to Edinburgh on Sunday afternoon |
| Price | £300 |
An weekend of Japanese lessons, meals, games, films and fun at Gorton House (a short drive from Edinburgh)
The weekend aims to be immersive – i.e. we'll be conversing in Japanese as much as possible, even whilst eating and socialising! However, the emphasis is on fun for ALL LEVELS, so don't let the immersive aspect scare you! This will be about practising the skills you have in a relaxed atmosphere outside lessons, should you want to.
This retreat is run by JETAA members and and supported by JETAA funds to keep the cost as low as possible for attendees.
More information and register your interest at : https://nihongoscotland.com/index.php/jlpt-bootcamp-language-retreat/
JETAA Prairies
JETAA Prairies Japan Trivia and Networking Night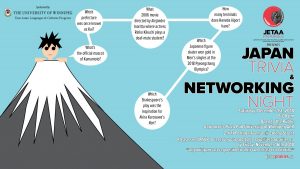 Date:          Saturday, December 1st
Time:                   18:00 – 22:00 UTC
Venue:       Garbonzo's Pizza Pub
471 Portage Avenue, Unit 2,
Winnipeg, Manitoba R3B 2E3
Do you like trivia? Are you knowledgeable about Japan? Do you want to test your knowledge in a fun environment? Are you a Japanese national who loves trivia? Are you a current university student who is thinking of applying for the JET Programme?
This event is OPEN TO ALL who are interested in Japanese culture (and not just JET alumni). We will ask questions from a variety of topics including (but not limited to) Japanese history, pop culture, sports, news, geography, and film. Questions will be answered in a team/table format. Don't worry if you don't have a team: we will create the teams.
To reserve your spot(s), please send your rsvp (name and number of guests) to rsvp@jetaaprairies.ca by Friday, November 16th, 2018.
JETAA ABC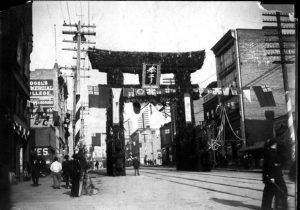 DATE:        Saturday, November 17th
TIME:         14:00 – 20:00 PST
VENUE:     A-maze-ing Laughter
Morton Park, 1800 Morton Ave,
Vancouver, BC V6G加拿大, Vancouver
Please RSVP with the following Link by November 14th, 2018
(https://drive.google.com/open?id=1Ts_7OBkoK33jJ0nO9TUu2-6D1yAl5PuuHmka1wgZrNI)
Come out and join us for an epic downtown-wide scavenger hunt! The JETAABC Amazing Race 2018 will be a video/photo scavenger hunt where participants compete in teams of 2 to 4. Friends of JET alumni are welcome to join!
The theme of our Amazing Race will involve Japanese culture and its history in downtown Vancouver: since the beginning to the present day.
On the day of, you will receive A Hit List of Tasks for which the locations and methods will range widely but can primarily be performed within downtown. For each completed task, teams will be awarded points of varying degrees – depending on difficulty of the task. The teams with the highest points at the end wins! The race itself will run from 2:30pm to 5:30pm. We will be meeting at the A-Maze-ing Laughter Statues near Stanley Park at 2:00 for to start the race at 2:30pm sharp!
From 6:00pm to 8:00pm, an after-party will be held and all participants are encouraged to come. We will be showcasing the goods of our photo hunt as well as announcing the winners of our competition over food and drinks. If you cannot make it for the Race itself, we highly recommend that you join us for the after-party!
More details of the event to come!
If you have any questions or concerns, please contact Ian Fan at ian@jetaabc.ca.
National AJET
ATTENTION JET ALUMNI
An exciting opportunity for bilingual Japanese speakers to make extra income has been shared with National Ajet. Please see details below.
JeenieTM is a mobile app that connects travellers on demand via video/audio with LIVE linguists who can help them with language and cultural issues (think "Uber" for languages). Linguists can sign up at absolutely no cost and then decide how much, how often and where they would like to work. It all takes place in cashless transactions, worldwide, 24/7, via smartphone. More information is at www.Jeenie.com.
We have significant opportunities for Japanese speakers to earn extra income right now, and we think JET alumni would be ideal candidates for providing services on our platform. They can work on their own schedule from home (or almost anywhere) and get paid for their valuable language skills. We would be delighted to welcome them to our community of Language Jeenies!
By JQ magazine editor Justin Tedaldi (CIR Kobe-shi, 2001-02). Justin has written about Japanese arts and entertainment for JETAA since 2005. For more of his articles, click here.
From the silver screen to the stage to J-pop, November is just as colorful as the autumn leaves drifting through the air. Add these live events to the mix and you've got an irresistibly epic rundown.
This month's highlights include:
Nov. 3, 5
Dragon Ball Z: Saiyan Double Feature
Regal E-Walk 42nd Street 13, 247 West 43nd Street
AMC Empire 25, 234 West 42nd Street
$12.50
Catch these two DBZ films back-to-back for the first time in U.S. theaters—fully remastered! In Bardock: The Father of Goku, a low-class Saiyan soldier unexpectedly inherits the ability to see into the future. Haunted by visions of his own end as well as the destruction of his entire planet, Bardock sets off on a nightmarish race with fate to advert the impending disaster. Then, in Fusion Reborn, an industrial disaster in Other World unleashes the monstrous Janemba, a beast who grows stronger with each passing minute. While Goku and Vegeta fight for Other World's survival, Goten and Trunks confront a ghoulish army of the undead back on Earth, where only an unprecedented act of teamwork can save the universe! Presented in English.
Saturday, Nov. 10, 7:30 p.m.
Akiko Yano + Seiho: Unusual Pairings
Japan Society, 333 East 47th Street
$38, $30 members
Beloved pianist/singer-songwriter Akiko Yano returns to Japan Society for a U.S. premiere collaboration with rising Osaka-based electronic sound artist/DJ and ikebana enthusiast Seiho. This one-of-a-kind concert mixes the singular stylings of Yano's piano and singing with Seiho's thumping, atmospheric beats, and flower arranging! Join us on this moody trip into the soundscapes of these two formidable artists as their music melds, merges and even takes shape in floral form.
Sunday, Nov. 11, 7:30 p.m.
Joe Hisaishi and David Lang: Music Future Vol. 5
Zankel Hall, 881 Seventh Avenue
$59-$99
Music Future is a concert series started in 2014 by Studio Ghibli film composer, conductor, and pianist Joe Hisaishi. Intended to introduce the latest in contemporary classical music, Music Future includes works from composers Arnold Schoenberg, John Adams, David Lang, Philip Glass, and Bryce Dessner performed by the Future Orchestra. In addition, Hisaishi presents a newly composed work each year. This year, David Lang will join Music Future at Carnegie Hall to present his latest work, Increase.
Written by professional Writer/Interpreter/Translator Stacy Smith (Kumamoto-ken CIR, 2000-03), WIT Life is a periodic series about aspects of Japanese culture such as film, food and language.  Stacy starts her day by watching Fujisankei's Japanese news, and here she shares some interesting tidbits and trends along with her own observations.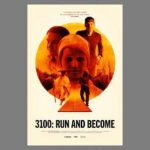 This week the Museum of the Moving Image (MoMI) hosted the premiere of the 2018 documentary 3100: Run and Become from director Sanjay Rawal. It showcases the Self-Transcendence 3100 Mile Race which takes place in Queens every summer. This elite competition requires participants to run this unbelievable distance within 52 days, which means averaging at least 60 miles per day. Competitors come from all over the world, and some have run it as many as 14 times. Rawal also intersperses stories of other amazing distance challenges, such as a member of the Navaho Nation running 110 miles across the desert in memory of his father's struggles when young, the Gaolo-San Bushmen running in pursuit of their prey and as part of their lifestyle, and the Tendai-shu monks of Mt. Hiei in Japan who carry out a practice of walking to attain enlightenment.
Spiritual training via walking is called 回峰行 (kaihōgyō), and the monks on Mt. Hiei carry out a version that takes place over 1000 days during a seven-year retreat period, called 千日回峰行 (sennichi kaihōgyō). During this time, the monk must remove himself from all family ties and other worldly distractions. Since this tradition began in 1885, only 50 plus monks have finished this quest, most in their 30s and the oldest in his 60s. The film tells the story of the monk Gyoman-san who is midway through his journey, and examines his mental state as he attempts to accomplish this major feat. He describes a point where you no longer Read More
By JQ magazine editor Justin Tedaldi (CIR Kobe-shi, 2001-02) for Shukan NY Seikatsu. Justin has written about Japanese arts and entertainment for JETAA since 2005. For more of his articles, click here.
In recent years, New York has hosted concerts ranging from Japanese rock to symphonic game music at world-renowned venues like Madison Square Garden and Carnegie Hall. Still, the chances of a full-blown anime concert featuring a variety of the original theme song vocalists seemed remote at best.
Until now. Coming to the historic Hammerstein Ballroom on November 16-17 and running concurrently with the second annual Anime NYC convention at the Jacob Javits Center, the Anisong World Matsuri concert event will make its New York debut after acclaimed performances in Los Angeles, Washington, D.C., and Shanghai.
The show will be open to anime fans and music lovers worldwide, with no Anime NYC admission required to attend. Special VIP ticket options allow fans to meet the performers at Anime NYC where multiple on-stage Q&As and autograph sessions will be held with the concert's artists.
According to a press release, Anisong World Matsuri brings together the most popular Japanese singers whose songs span the most popular contemporary anime. High-profile acts include Hironobu Kageyama, the voice behind "Dragon Ball Z"'s "Cha-La Head-Cha-La"; Hiroshi Kitadani ("We Are!" from "One Piece"); TRUE ("Mobile Suit Gundam: Iron-Blooded Orphans"); and Luna Haruna ("Sword Art Online," "Fate/Zero," "Monogatari").
Closing the event is Morning Musume, one of the biggest Japanese girl groups of all time. Celebrating their 20th anniversary this year, they will appear with their current 12-member lineup to mark the final overseas performance of Haruna Iikubo, who will graduate from the group in December at Tokyo's Nippon Budokan.
"It's our second time performing in New York. This time we will perform at Anisong World Matsuri with the legendary artist Hironobu Kageyama," the group announced in a special message video posted online. "We are looking forward to it so much!"
For more information and tickets, visit www.anisongmatsuri.com and www.animenyc.com.
By JQ magazine editor Justin Tedaldi (CIR Kobe-shi, 2001-02). Justin has written about Japanese arts and entertainment for JETAA since 2005. For more of his articles, click here.
The Japan-centric events of the month ahead promise to be as rich and full as autumn itself—brisk and colorful, with a dash of unpredictability.
This month's highlights include:
Oct. 4-7
Jacob K. Javits Convention Center, 655 West 34th Street
$50 (for Thursday, Oct. 4)
Breaking attendance records each year, the East Coast's biggest gathering for fans of comics, film, anime and manga returns with its biggest roster of Hollywood talent to date, featuring exclusive screenings, gaming, cosplay photo ops, and more! Enjoy interactive panels on Oct. 4-6 from publishers Vertical Comics and Kodansha Comics, and check them out at booth #2109 to pick up con-exclusive merch and pre-release titles like APOSIMZ, Battle Angel Alita and The Ghost in the Shell: Global Neural Network. Special guests this year include Masako Nozawa (discussing the upcoming film Dragon Ball Super: Broly at the Hulu Theater at Madison Square Garden Oct. 5), Toshihiro Kawamoto (Cowboy Bebop) and Akira Himekawa (The Legend of Zelda)!
Friday, Oct. 5, 7:30 p.m.
Hidejiro Honjoh x ICE: Shamisen Evolution
Japan Society, 333 East 47th Street
$38, $30 members
Listen to Hidejiro Honjoh, young shamisen prodigy and disciple of Hidetaro Honjoh, create this traditional instrument's 21st-century voice in an evening featuring living composers from the U.S. and Japan. Joined by members of the most sought-after contemporary music group International Contemporary Ensemble (ICE), Hidejiro delivers three world premieres composed by Grammy-nominee Vijay Iyer, Nathan Davis and Yu Kuwabara. The program also includes pieces by Yuji Takahashi and Dai Fujikura, along with the U.S. premiere of the full score of Scott Johnson's Up and Back for shamisen, electric guitar, cello and piano. Followed by a MetLife Meet-the-Artists Reception.
Oct. 24-28
Locations and prices vary
Taste what you see on the screen! The Food Film Festival specializes in creating multisensory food and film experiences. At their events, guests watch films about food and simultaneously taste the exact dishes they see on the screen…right in their seats! This year's events include the world premiere of Anthony Bourdain Parts Unknown / Lower East Side (Oct. 24), and Chikarashi: Sustainable, Chef-Driven Poke Bowl (Oct. 26), about the Manhattan-based contemporary sea-to-table eatery inspired by Japanese and Hawaiian cuisine. For a complete listing, click here.