Feb
7

Uncategorized

Comments Off

on Mothra "Leaps of Faith": a JETAANY Storytelling Event

JETAANY is excited to invite you and your colleagues to our first-ever, live storytelling event, co-hosted by JETwit's own, Steven Horowitz and Kirsten Henning! Come to the historic Hostelling International NYC on Saturday, February 23 for the chance to hear true stories told live on stage about experiences related to the JET Program. Laugh, cry, and connect with other community members at an evening of spellbinding tales!
WHEN: Saturday, February 23, 7:00 PM. (Doors open at 6:30 PM.)
WHERE: The Ballroom at Hostelling International, 891 Amsterdam Ave, New York, NY 10025
ADMISSION: $10 online (early bird special 2/17), $12 at the door. Learn more and buy tickets here.
RSVP: No RSVP required, just bring your ticket. See who else is coming on the FB events page.
The JET Alumni Association of New York (JETAANY) is a 501(c)(3) educational non-profit based in NYC. We are the New York branch of a 70,000 strong community of former participants of the Japan Exchange and Teaching Program (JET), all having lived and worked in Japan through the Japanese government. Our organization has been promoting intercultural understanding and exchange for over 30 years. In that time, thousands of stories have been lived and told by JET alumni, as well as the people they connected with. Through this event, we hope to share the spirit of the JET Program with you and help alumni recall their own fond memories.
Thank you for your support. We hope to see you on the 23rd!
Sincerely,
May <social@jetaany.org>
Posted by Sydney Sparrow. Click here to join the JETwit Jobs Google Group and receive job listings even sooner by email
---
Job Title: Software Engineer
Posted by: Nisshin Global
Location: Shizuoka, Japan
Contract: Full-Time
Here's a job sent directly to us from the company:
A Shizuoka based media company is looking for a software engineer with experience using PHP and Ruby. This is a good opportunity for those who are interested in working in the ever-changing media and publishing field. N3 level Japanese required.
Wide variety of publications across different mediums
Creation of impactful media content
Good exposure to the media and publishing field in Japan
The Company: This company was founded 25 years ago as a local publishing company printing free magazines with content centered around places, events, and restaurants around Shizuoka city. Since its establishment, the company has enlarged its operations to include internet- based media and creation of online content. The company is now looking for software engineers as the company is looking to extend their distribution to neighbouring cities. Non-Japanese are encouraged to apply.
Responsibilities:
Utilise existing software engineering skills to create programs and exciting content
Sharing unique ideas and perspectives with the team
Key Requirements:
Software programming experience using Ruby and PHP
Japanese N3 and up
Posted by Sydney Sparrow. Click here to join the JETwit Jobs Google Group and receive job listings even sooner by email
---
Job Title: Sales Engineer
Posted by: VANTECH Co., Ltd.
Location: Sano City, Tochigi, Japan
Contract: Full-Time
Here's a job received directly from the President of the company:
A company specializing in the manufacturing and processing of metal filters, strainers, and electrical car components is looking for an American sales engineer to join their team in Sano city, Tochigi prefecture. With the company's plans to break into the US market by exporting their products, this is a great opportunity for those who want to utilize their language skills and expand their network. Native English speaker with N2 level Japanese required.
Exciting career advancement
Opportunity to liaise between the US and Japan
Diverse workplace
The Company: VANTECH Co., Ltd. (http://www.vth.co.jp/cs/vantechenglish/)
This company has been in the metal filter manufacturing business for over 20 years, and currently hold the largest domestic market share in filter production for the air-conditioning industry. Furthermore, products are exported to China, Thailand, and Nepal. Current employees include Japanese nationals and people from various foreign countries (China, Nepal, India, Bangladesh, Vietnam, etc.) in different departments, making this company a diverse and exciting workplace.
Following the company's success in the domestic and Asian market, the booming AHR and automobile industry in the US proves exporting to the American market to be a promising next step.
Chapter Beats February, 2019
JETAA Chapter Beat is a periodic mosaic of events taking place in the JETAA sphere. Compiled by AJET's Director of Alumni Relations Megan Buhagiar (Ishikawa Prefecture, 2017- Present)
JETAA Rocky Mountain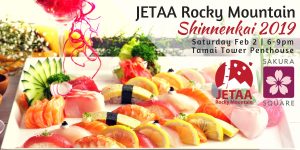 (*RSVP required. See below for details.)
Where: Tamai Tower Penthouse in Sakura Square
1255 19th St.
Denver, CO 80202, USA
When:  Saturday, February 2 @ 6:00 PM – 9:00 PM
The Japan Exchange & Teaching Alumni Association, Rocky Mountain Chapter, is proud to announce that we are hosting our annual Shinnenkai on Feb. 2nd. This year is special because we are working with the Sakura Foundation and Sakura Square, building a bridge between JET and Japanese American communities in Denver. Come join us for food, fun, and a kampai to celebrate 2019. We will have some fun activities to help our communities learn more about each other, and share our stories. The event will be catered so please bring your appetites.
An RSVP is required. This event is $20 a person that covers attendance, parking, drinks, and entertainment at the Tamai Tower Penthouse in Sakura Square, located in Downtown Denver at 1255 19th Street. There is a parking garage you can enter on Larimer street. You will be given a parking validation before you leave the event.
Ticket Purchase Link – https://www.eventbrite.com/e/jetaarm-shinnenkai-2019-tickets-52991637414
Please direct any additional questions to the JETAARM event coordinator, Teri Galvez (events@jetaarockymountain.org)
JETAA Singapore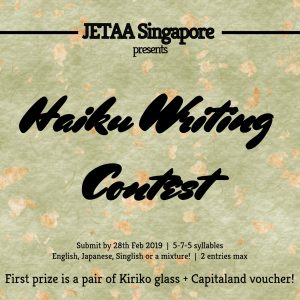 Hey JETAA members!
Here's wishing you a happy and smooth sailing 2019! 明けましておめでとう!
As our first event of 2019, we are officially launching the haiku contest!
What's a haiku… ? 
A haiku is a simple poem with a 5-7-5 syllable structure. It usually represents the mood or thoughts of the writer at that point of time. We are accepting responses in both English and Japanese.
E.g.-
Write your own haiku (5 syllables)
It's easy as ABC (7 syllables)
How about today? (5 syllables)
References – 
https://www.britannica.com/art/haiku
http://haikuwotukuru.com (article in Japanese)
https://jpnculture.net/haiku-tsukurikata/ (article in Japanese)
What to do – 
1) Write your own original haiku (2 entries each; no plagiarism please!) in English, Japanese, Singlish or a mixture of the above mentioned languages.
2) Your entry should contain your name, prefecture, period/year(s) on JET and the haiku.
3) "Like" us on JETAA Singapore Facebook page if you haven't done so.
4) You can PM us your entry via JETAA Singapore Facebook page or reply email (to publicrelationsjetaasingapore@gmail.com) to enter the contest
5) Deadline will be February 28th, 2019, so do submit by then!
Winner(s) will… 
– be announced during our AGM 2019 (16 March 2019) as a way to start JETAA 10th anniversary celebrations! Please mark it in your calendars.
– win attractive prizes; first prize is a pair of Kiriko glass and Capitaland vouchers!
Hope to see your entries soon!
JETAA Ireland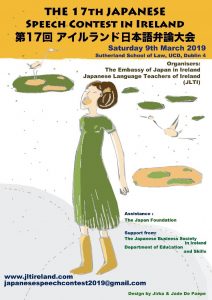 The Japanese Speech Contest in Ireland
In order to encourage and promote Japanese language education in Ireland,
JLTI and the Embassy of Japan in Ireland jointly host an annual Japanese speech contest.
The 17th Japanese Speech Contest will be held on
Saturday, 9 March 2019.
Application forms now available:
General Category
Secondary School Category Reference: Judging CriteriaApplication Deadline
Secondary School Category (TY & LC1 Group): 11 February 2019
Secondary School Category (LC2 Group): 18 February 2019
General Category: 22 February 2019Please note that each category has a different closing date.
Criteria for Participation
Participants must not be Japanese native speakers and should be resident in Ireland for more than six months at the time of application
(General Category): Participants cannot have lived in Japan for longer than 5 years in total.
(Secondary School Category): Participants must be studying Japanese for the Leaving Certificate in Ireland, and may not have taken more than two weeks total of classes of Japanese in Japan.
Neither participants themselves nor their immediate family members may be members of the JLTI.
Past winners may not enter the same category.
Participants should submit the application form and their speech script to the JLTI Committee by e-mail by the deadline.
Organised by
Japanese Language Teachers of Ireland (JLTI)
The Embassy of Japan
Supported by
The Japan Foundation
The Japan Business Society in Ireland
Department of Education and Science
JETAA DC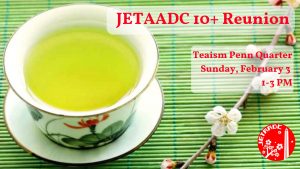 The 10+ Reunion is a casual get-together for any JET alumni who departed for the JET Program in 2009 or earlier. Join fellow alumni to re-connect and reminisce about your time in Japan.
Date: Sunday, February 3
Time: 1:00pm to 3:00pm
Location: Teaism Penn Quarter
(400 8th St NW, Washington, DC 20004)
Price: $20
Register: https://tinyurl.com/JETAADC10plus2019registration
Attendees have a choice of bento (fried chicken, salmon, or black bean cake) and each meal is accompanied by desserts and an exclusive Japanese green tea sampling. +1's are welcome!
Please register and pay in advance by Wednesday, January 30.
Feel free to contact secretary@jetaadc.org if you have any questions.
Do you want to share Japanese culture with NYC youth?
At this annual event with Big Brothers/Big Sisters of NYC, we help introduce different aspects of Japanese culture to the kids and their big siblings.
Activities include:
– Kimono/Yukata/Happi Coat Fitting – Origami – Japanese Writing – Chopstick Challenge – Making Onigiri (Japanese Rice Balls)
If you are interested in volunteering please complete this form by Thursday, February 7.
Send questions to Ryan at membership@jetaany.org
When: Sunday, February 10 at 10:30am – 3:00pm
Where: 40 Rector St, New York, New York 10006
RSVP: Please complete this form by Thursday, February 7.
JETAA
The Heinz College has partnered with JETAA because our faculty have found that students affiliated with JETAA have found great success not only as a Heinz College student, but as a professional in their field.
(Free) Application Deadline Extended: January 31, 2019
30% of tuition per semester guaranteed minimum scholarship for eligible individuals affiliated with JETAA who are enrolling in any master's degree program at Carnegie Mellon University's Heinz College.
Heinz College offers top-ranked graduate degree programs in Information Systems & Management, Public Policy & Management, and Creative Enterprises Management. Heinz College provides students with the analytics, technology, and policy skills necessary to solve complex societal problems in an increasingly connected world. Our research excellence and expertise in data analytics set Heinz College apart in the areas of cybersecurity, health care, the future of work, smart cities, and arts & entertainment. In 2016, INFORMS named Heinz College the #1 academic program for Analytics Education.
To learn more about our programs and the application process, prospective students can listen to a recorded webinar.
JETAA Toronto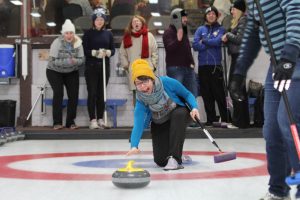 Midnight Curling
JETAA Toronto welcomes you to our annual winter sporting tradition: Midnight Curling. Join us on Saturday, February 9th at the High Park Club for food, drink, and a night of rock-throwing, sweeping, hollering, and grace on ice.
No curling experience? No worries! An instructor will be on hand to guide you in the all the finer points of Canada's other national sport. Don't forget to bring a pair of clean indoor running shoes and warm, layered, comfortable clothing.
We'll be meeting up at the High Park Club's lounge area for refreshements at 9 and going on the ice at 11. The bar will be open for beverages, but food options may be limited because the dinner rush will be over, so please eat before coming or be prepared to order in.
Links
Tickets: $20 + eventbrite fee at https://www.eventbrite.ca/e/jetaa-midnight-curling-tickets-54675799789
Find the event on facebook at https://www.facebook.com/events/585078695276324/
Event Details
Date: Saturday, February 9th, 2019
Time: 9:00 pm to 1:00 am
Place: High Park Club (100 Indian Rd)
Questions? Contact events@jetaatoronto.ca
See you on the ice!
JETAA NSW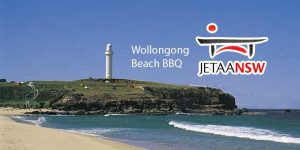 JETAA NSW Wollongong Beach BBQ
DATE:            Sunday, February 10th 2019
TIME:              12:00 – 15:00 UTC+11
PLACE:          Stuart Park North Wollongong
George Hanley Drive
North Wollongong
Come join us for a day of family fun on the South Coast.
Friends and family welcome.
TIME:
Sunday, February 10th, 12-12:30 start.
PLACE:
We will be claiming a public BBQ at North Beach, Wollongong:
https://goo.gl/maps/dUeMbkAxZoy
ACCESS:
On Sundays, trains to Wollongong leave Central every hour, usually from Platform 2. Cost is $2.70 on Sundays!
If anyone is keen on walking or cycling, Stuart Park is a 30 min walk or 10 min bike ride from North Wollongong Station.
Everyone else should get off at Wollongong station and get the 55A (free bus) from the stop opposite the station. Get off near the corner of Kembla st and Blacket st – this is the 7th stop and will take about 12 minutes to get to.
The free bus runs every 20 minutes from 09:40am – 5:20pm
Taxis https://www.illawarrataxinetwork.com.au/ (including Maxi Taxis) or Uber are also options. There is a taxi bay right outside the ticket gates on the east side of the station.
There is free, un-timed parking opposite Diggies Café and along Cliff rd, however this gets very busy.
WHAT TO BRING:
– Food you would like to cook.
– Something to sit on.
– Sun protection.
– General picnic supplies.
– Outdoor games and your sense of fun!
* There is a kiosk nearby that sells take away food and drinks, however, there is nothing in the way of a convenience store or supermarket nearby.
IN THE EVENT OF BAD WEATHER WE WILL NEED TO CANCEL.
JETAA Quebec/Atlantique
Winter Book Club
DATE:            February 21st
For its sixteenth edition, the JETAA Q/A Book Club will delve into Hiro Arikawa's International Bestseller, The Travelling Cat Chronicles!
Here are the details for the winter meeting:
Date: Thursday, February 21, 2019
Time: 7 p.m.
Cost: free (free snacks too!)
Location: The lounge of Argo Bookshop (1915, Sainte-Catherine St. West)
Argo Bookshop (est. 1966), the oldest independent English-language bookstore in Montreal, is now owned by two fellow JET alumni, and long-time book club participants, who have generously invited us to use their lounge to host these events!
The Travelling Cat Chronicles, by Hiro Arikawa
Synopsis (277 pages)
We take journeys to explore exotic new places and to return to the comforts of home, to visit old acquaintances and to make new friends. But the most important journey is the one that shows us how to follow our hearts…
An instant and international bestseller, The Travelling Cat Chronicles has charmed readers around the world. With simple yet descriptive prose, this novel gives voice to Nana the cat and his owner, Satoru, as they take to the road on a journey with no other purpose than to visit three of Satoru's longtime friends. Or so Nana is led to believe…
With his crooked tail–a sign of good fortune–and adventurous spirit, Nana is the perfect companion for the man who took him in as a stray. As they travel in a silver van across Japan, with its ever-changing scenery and seasons, they will learn the true meaning of courage and gratitude, of loyalty and love.
(Synopsis and book cover from Indigo)
Here are handy links to purchase or borrow the book!
If you are interested in joining us or have any questions, please contact us!
Even if you are not completely finished, your presence will always be welcome!
PNW JETAA
When:                        February 16, 2019 @ 4:00 pm – 7:00 pm
Where:           JCCCW
1414 S Weller St
Seattle
WA 98144
Cost:               $20+
Contact:         Email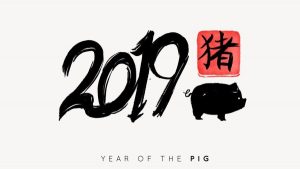 明けましておめでとうございます!
今年もよろしくお願いします!
Join the Pacific Northwest JET Alumni Association as we celebrate another year! Meet new friends and reconnect with old ones as we reflect on 2018 and look ahead to 2019, the year of the boar.
— TICKETS & RSVP —
Brown Paper Tickets
Facebook Event Page
Admission includes food from local restaurants and vendors served buffet-style, non-alcoholic drinks, and raffle entry. Wine and beer will be available for purchase with admission and on the day of. Everyone is welcome to this family-friendly event, and children under 10 are free with an accompanying adult.
We will be having our traditional nijikai at Venus Karaoke following the party. We look forward to seeing you then!
— TICKET INFO —
Online Sales
General Admission: $20
General + Drink Tickets: $25
Children under 10 years: Free

Day-Of Sales
General: $30
General + Drink Tickets: $35
Drink tickets: $5 for 2 tickets
Special Announcement
National AJET's first set of LINE stickers will be available soon! The eight sticker set features National AJET's official mascot, Tsuru-chan–a red-crowned crane that represents AJET's mission to nurture and cultivate the JET programme and its' participants. Add a little character to your LINE chats with this collection, available in the LINE sticker shop for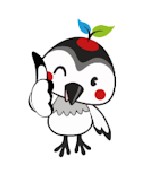 Thanks to Ikigai Connections for the story!
Senpai Success Story #6: Faye Sensei, the Japanese Language Teacher
Welcome to the Senpai Success Story (senpai = mentor), where you can read about others who have walked a unique career path using their Japanese language/cultural skills.
I am a particular fan of this week's SSS because I believe we need more Japanese language teachers to teach and inspire students. My own story started because of my Japanese high school teacher, Van Camp Sensei, and I am forever thankful for him opening my eyes to a whole new world. (If you have your own SSS to share, please reach out to info@ikigaiconnections.com.)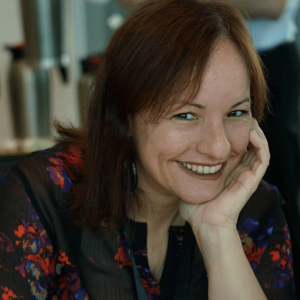 Have you seen My Big Fat Greek Wedding? That's my life, but here's my version of that movie. Growing up in a bilingual household, I was already the odd man out. No one in my neighborhood spoke anything but English. To make matters worse, in those days, it was frowned upon to learn a different language as a child. They felt it messed with one's English learning. The school even told my mom to not speak anything but English with us at home. She didn't listen. Greek was my first language, and we spoke it at home. We went to Greek school from 1st grade, after school, twice a week. We ate the Greek foods that people couldn't pronounce, but it was delicious! It wasn't until I was an adult that I appreciated that we went to Greek school, that we spoke it at home, and that we were forced to speak/read/write it.
Growing up I had a huge admiration for my teachers. I looked up to them for guidance, reassurance, help, education, and problem solving. I had some great teachers in my lifetime. It was because of my teachers and the work they did that inspired me to want to be a teacher when I grow up.
Here I am about to enter high school, and low-and-behold my district is offering Japanese. It wasn't heard of then; no one had it in Michigan, it was different. But, it was the "Japan-boom" in Michigan, so it was the new language to learn. I was signed up for French, but it didn't happen. My mother made me take Japanese. She felt that since I spoke English and Greek, I needed to learn another language, and one that could possibly take me somewhere in my future. I didn't like it. I already wrote and read Greek letters, which has its own alphabet; I didn't need another language that had a different writing system. I even dropped out of it at one point, but my mother put me right back in. I held on, but didn't try my best. I'll admit I didn't know how to study for this language. That was the problem, now that I look back on it: I didn't how to study for it. I was clueless and felt helpless.
Senior year of high school, I got the opportunity to go to Japan with the school and visit our sister school in Shiga. At this point I was slowly starting to like Japanese. While in Japan, we stayed with a student from our sister school, went to school everyday, but we also went to the Michigan Boat, where Americans were working on the boat. I saw one guy selling phone cards, and he was doing it all in Japanese. I was so envious at that point. I was thinking, "wow, I'll never speak Japanese that well." Little did I know where my life was going to take me.
Those two weeks in Japan made me realize that Japanese is indeed a cool language to learn. The culture, the food, the houses, the school, the people – everything just made such a huge impression on me, that I started appreciating it.
Upon returning home, I went to Eastern Michigan University, entered their Japanese program, but I had no idea how much college is different from high school. I was overwhelmed. I almost dropped out of the Japanese program. My professor, Tabuse-Sensei, told me that if I don't go to Japan for a study abroad for a year, she wouldn't let me graduate. Everyone listened to Tabuse-Sensei, so off I went to Japan.
That time I spent on the study abroad in Kagawa, Japan, was the best time ever. Having that kind of immersion was the best thing for me and my professors at EMU knew it would have a positive impact on me. I came back to EMU, and my professors were blown away. I not only came back with so much knowledge, but a much larger base of vocabulary and grammar, and much more confidence. I also came back with a new fire, an urge; I wanted to become a Japanese teacher. I finally figured out my two loves: teaching and Japanese.
Fast forward to my senior year of college. I was introduced to the JET (Japan Exchange and Teaching) Programme. Tabuse-Sensei highly recommended I apply, so I did, and I got accepted. Off to Japan I went, back to where I lived before, Kagawa.
Here I am now, a high school Japanese teacher. I reflect on my time in high school and I see my students struggling, so I often tell them my story to give them hope. To show them that just because you don't like something now, doesn't mean you won't excel in it later in life. I give them tricks to studying; with technology there are so many apps out there that one can use to learn Japanese. I now love to talk about my time in Japan, my own struggles with learning the language, and how important Japanese is in the state of Michigan. I thank my mother all the time. I also thank Tabuse-Sensei for pushing me to live in Japan.
Lesson here is: don't give up. Do push yourself. Total immersion is the way to go; just hop on that plane and do it. Study abroads are so important and essential to our learning a language. Keep it up and you will be successful! Also, Japanese teachers are so few and far between, if you have the love of Japanese and teaching, do it! Get that teacher certification! You already have me over here cheering for you!
Check out the latest "We Are Tomodachi" publication provided by the Office of the Prime Minister of Japan:
The theme of the 2019 Winter issue is "A Society with Health and Longevity." In this issue, we showcase the initiatives and achievements taking place in Japan, which is facing the challenges of a super-aging society. We present a diverse line-up of articles including the breakthrough discovery of Nobel Laureate Dr. Tasuku Honjo, which has opened a doorway to new medical treatments for cancer; the advances in medicine achieved by a medical cluster created in Kobe; innovative solutions for hearing problems, which are inextricably tied with aging; and innovative approaches to health checkups and normalizing dementia in society. Other stories include product manufacturing technology for nature-friendly plastic; a cleaning project in Bangladesh carried out by a Japanese agency and the Dhaka people.
– A Major Discovery to Help in the Fight Against Cancer
– A Biomedical Cluster Taking Medicine to a New Stage
– Unconventional Speakers Deliver More Than Words
– Monitoring Health in Everyday Life
– Restaurant of Mistaken Orders Brings Smiles
– New Biodegradable Material Reduces Plastic Waste
– A Milestone Project in Dhaka

Jay Schneider, a JET alum from Hyogo (1997-2000) is starting a website for sharing stories and is looking for real people who want to share their true stories. The stories can be about anything, but of course all JETs have great stories, not only from their days in Japan, but also in their post-Japan lives. Feel free to share your stories with him here.
Chapter Beats January, 2019
JETAA Chapter Beat is a periodic mosaic of events taking place in the JETAA sphere. Compiled by AJET's Director of Alumni Relations Megan Buhagiar (Ishikawa Prefecture, 2017- Present)
DATE:      January 1-3, 2019
TIME:                     08:00 – 09:00
VENUE:   Konko Church in SF
Celebrate Hatsumode, a popular practice for greeting the New Year in Japan. This will be held at Konko Church in SF, 1909 Bush Street. 1/1/19 from 8-9AM for service and traditional Ozoni soup, and 1/1/19-1/3/19 from 9-5PM for prayers and wishes.
JETAA SC

JETAA SC Kikuchi Memorial Gold Tournament & Shinnekai
When: Saturday, Jan 12th, 1 p.m.
Where: Monterey Park Golf Course
3600 W Ramona Blvd, Monterey Park, CA 91754
The JETAASC Kikuchi Memorial Golf Tournament and Shinnenkai will be held January 12, 2019! We will play 9 holes of best ball golf, which means we play as a team. If you have never played golf before, this a great time to give golf a try. This was Nancy's favorite golf course where she introduced other JET alum to the game of golf, and we honor one of our chapter's founders by continuing her tradition. After golf, please help kick off a great 2019 and welcome the new Officers with dinner!
Please RSVP here and if you have any questions, please email mary@jetaasc.org
Dinner will follow the tournament. Location is currently TBD but we will be heading to one of the Chinese restaurants in Monterey Park at 6 p.m.
Shinnenkai
DATE:                  January 16th 2019
TIME:                    18:00 – 21:00 CST
VENUE: East Nashville Beer Works
320 E Trinity Ln.
Nashville, Tennessee
Join us and meet local young professionals who all share an interest in Japan and Japanese culture. Let's celebrate together and make new friends!
A 新年会, or Shinnenkai, is a celebration of the new year. Join us in celebrating a new year of JETAA events and camaraderie!
Shinnenkai Karaoke
DATE:                  Saturday, 19th January, 2019
TIME:                    19:30 – 21:30 CST
VENUE: DoReMi Karaoke Studio
1989 Silver Bell Rd,
Eagan, Minnesota 55122
Let us say Sayonara to 2018 and celebrate the new year with some Karaoke! Pay tribute or celebrate the goods and bads of 2018 to our favorite tunes at Do Re Mi in Eagan from 7:30-9:30pm.
We will also meet next door at Hoban for a Korean dinner at 6pm.
RSVPing will guarantee you a spot for karaoke. PLEASE comment below if you are interested in attending dinner before!! Yoroshiku!!
DATE:                  Saturday, January 19th , 2019
TIME:                    15:30 – 18:00 AKST
VENUE: Asian Alaskan Cultural Center
4807 Northwood Drive,
Anchorage, Alaska 99517
The JAA Rice Pounding Festival has been rescheduled! It is Saturday, January 19th 2019, at the Asian Alaskan Cultural Center (Northwood Elementary School Multipurpose Room) from 3:30 to 6:00 pm. Please bring your friends and family to participate in traditional events to celebrate the New Year, such as rice pounding (mochi) and having some ozoni soup!
Enkai Madness – Bon/Shinnenkai 2019
DATE:   Friday, January 11th
TIME:                    19:00 UTC
VENUE: Odori-ko
1680 Kapiolani Blvd,
Honolulu, Hawaii 96814
We're saying goodbye to 2018 and ringing in 2019 with a combined enkai to celebrate the years! Join JETAA Hawaii as we feast on a specially prepared menu and trade stories about our year. Food will be included at $25 per person while drinks will be available separately.
Validated parking is available upstairs in the building ($2 for 3 hours). Don't wait to RSVP to our first event of the new year!
VanSKi: PNW JETAA + JETAA ABC
DATE:                  Saturday, 26th January, 2019
TIME:                    09:00 – 22:00 PST
VENUE: Grouse Mountain Resort
6400 Nancy Greene Way,
North Vancouver, British Columbia V7R4K9
Join PNWJETAA and JETAABC as we kick off 2019 with our first ever inter-chapter ski trip to Vancouver and Grouse Mountain!!
— REGISTRATION —
» https://goo.gl/forms/GU1NZdCKD0vSrJoa2
— LIFT TICKET INFO —
$69 CA (Adult) | ~$52 US
** Group pricing is available with 15 people or more! More info coming soon!
— CHOOSE YOUR OWN ADVENTURE! —
// 01.26.2019 • daytime: skiing, boarding, snowshoeing and more at Grouse Mountain, North Vancouver OR sightseeing in Vancouver
// 01.26.2019 • evening: après-ski dinner in Vancouver (TBA)
// 01.26.2019 • night: nijikai?!
// 01.27.2019 • daytime: sightseeing in Vancouver with JETAABC volunteers
— FULL DETAILS —
» http://pnwjetaa.org/2018/12/ski-trip-2019-with-jetaabc/
» http://www.jetaabc.ca/vanski-2019/
_____
Photo from the Grouse Mountain website: http://grousemountain.com/
DATE:                  25th– 27th January, 2019
TIME:                    From 15:00 EST onwards
VENUE: Butternut Inn and Pancake House,
63 Weathervane Dr,
Killington, Vermont 05751
Warm greetings from the New England JETs!
The NEJETAA chapter is excited to invite you to our 6th Annual Northeast Region Ski Trip taking place this January 25th – 27th, 2019. It will be held again at Killington Ski Resort (please see https://www.killington.com for mountain info, weather conditions, and webcam views of the mountain).
We will be staying at Butternut Inn and Pancake House (https://butternutinnkillington.com/). You can look forward to a made-to-order country breakfast included!
Killington has activities for everybody, skiers and non-skiers alike! You can try your hand at skiing, snowboarding or snow tubing. If you're up for exploring, you can visit nearby Woodstock, VT with many options for eating and shopping, or drive 20 minutes to the Long Trail Brewery.
Who: JET Alums & Friends of JET
When: Friday, January 25th to Sunday, January 27th 2019
Where: Butternut Inn and Pancake House, Killington, VT
————————————–
HOW TO SIGN UP?
If you plan on attending this event, please fill out the form below by Monday, December 10th for the Early Bird rate and by Friday, December 28th for the regular rate. RSVP as soon as possible to reserve your spot and the type of room you want, as both are limited.
————————————–
HOTEL COSTS:
Here are the approximate prices for a 2 night stay tax inclusive:
Double room (2 x double bed), 4 occupants – $102.44 / person
Double room (2 x double bed), 3 occupants – $136.58 / person
Queen room (1 x queen bed), 2 occupants – $182.88 / person
————————————–
LIFT AND EQUIPMENT COSTS:
Lift Tickets (with RFID card valued at $5):
1-Day: $66
2-Day: $124
Ski or Snowboard Equipment Package Rentals (includes helmet):
1-day: (Adults 19+) $41, (Youth under 18) $30
2-day: (Adults 19+) $71, (Youth under 18) $47
————————————–
HOW TO SIGN UP:
Deadlines to fill out the form and pay:
Monday, December 10th, 2018 (Early Bird – payment instructions will be emailed to you) or Friday, December 29
If you have any questions or would like to inquire about carpooling, email Agata Rybalkiewicz at social@nejetaa.com.
Please Note:
* By RSVPing for this event, you will be responsible for any costs incurred on your behalf.
** Extra cots are not always available.
*** The above prices are based on a 20+ person group rate. Therefore, the costs are subject to change if fewer than 20 people sign up (in which case, you will have an opportunity to withdraw).
Sign Up Form: https://goo.gl/forms/ai87kxeaORc3CRbh1
DATE:                  Saturday, 19th January, 2019
TIME:                    17:00 – 22:00
VENUE:              The Japanese American Service Committee,
4427 N Clark Street, Chicago
IL, 60640
Want a taste of Japan this new year? Then come to the 16th Annual JETAA Chicago Shinnenkai on January 19, 2019 (Saturday), from 5:00 to 8:00pm. The Japanese American Service Committee (4427 N Clark Street, Chicago IL 60640) has graciously offered to host our evening of cultural celebration!
You must buy tickets on our Guestlist page for the event, which you can find here: https://guestli.st/591060
What Japanese things can you experience while there? Well…
– Japanese Food & Drink
– Calligraphy
– Ema Plaques
– Fukuwarai (Pin the Tail on the Donkey)
– Karuta (Playing Cards)
– Kimono Dress-up
– Onigiri (Rice Ball) Making
– Origami
And as always, all of our activities are free with the price of admission! Do note that events listed above are tentative and subject to change.
This year, in loving memory of Daniel Pruitt, a portion of the proceeds from ticket and Fukubukuro (Lucky Bags) sales will be donated to the Be The Match Foundation.
Again, you must purchase tickets here: https://guestli.st/591060
Be The Match Foundation
For the thousands of people diagnosed every year with life-threatening blood cancers like leukemia and lymphoma, a cure exists. Over the past 30 years Be The Match®, operated by the National Marrow Donor Program® (NMDP), has managed the largest and most diverse marrow registry in the world. They work every day to save lives through transplant. Visitwww.bethematch.org to learn more about how you can help.
RSVP to ring in the Year of the Pig with JETAA!
JETAA Texoma is pleased invite you to our holiday party in January! We're extremely excited to hold the shinnenkai at Yokushi Robata, an izakaya-style restaurant that has graciously agreed to host us for this private dinner event.
Date & time: Sunday, January 13th, 5-8PM
Venue: Yokushi Robata, 3837 Richmond Avenue, Houston, TX 77027

Parking is extremely limited at the venue itself; it may be necessary to park at the Greenway Commons shopping center across Richmond Avenue, at the Greenway Edwards Cinema garage (paid parking), or to otherwise seek street parking

Tickets: $25 per person in advance ($30 at the door)

Ticket includes a three-course meal plus one complimentary beer; all extras including beverages will be out-of-pocket
Invitees will be permitted to bring a plus one (with additional ticket purchase)
Nijikai venue TBA!
We're using a two-step process for attendees to sign up:

Step 1: Visit this Google form to provide your RSVP information. You'll also indicate whether you plan to purchase your ticket in advance or at the door.

Step 2: If you wish to purchase your ticket in advance, please make a payment to the JETAA Texoma treasurer via Paypal (search for jeslholloway@gmail.com) or Venmo (@Jessica-Holloway-17).

As we need to give the venue a final headcount some time in advance of the event, please RSVP no later than Saturday, January 5th.

Please feel free to address any questions to Chris at pressofficer@texomajetaa.org. We look forward to seeing you there!
明けましておめでとうございます!Happy 2019 and I'm sorry I haven't posted the JETwitJobs Survey results sooner. Thank you again to everyone who participated in the survey and I hope we can continue to help the greater JET alumni community network and find jobs all over the world. Again I apologize, you have to download the full PowerPoint as the slides wouldn't upload to strong quality images directly to the website. Enjoy!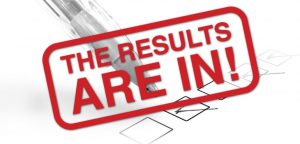 Emily Frank (Hokkaido, 1993-1996) is a professional career counselor and coach who has worked with and helped JET alumni all over the world. Her website is www.DenverCareerCatalyst.com. Today, she has provided some information regarding Hospitality Jobs!

Worked Overseas? Don't Forget about Hospitality Jobs!
Parle that français.
If you worked overseas in any capacity, chances are good that you speak at least a little of that language—maybe even a lot! Hospitality jobs will allow you to put those excellent and exciting language skills to good use.  You don't have to be fluent, just welcoming.  (And, of course, those who are fluent will find even more opportunities!)
Make friends & influence people.
Hotel and restaurant staff are in the business of making people happy. It's called hospitality for a reason, right?  They also get to rub elbows with all kinds of fascinating people.  And with your background in cultural sensitivity, you can become a rock star!
Kick 9-5 to the curb.
Does the idea of a standard workweek make you itchy or downright miserable? Hospitality is your gig!  Conference centers, hotels, and restaurants all need people to work a wide variety of shifts and in a range of positions.
Let your freak flag fly!
As a hospitality professional, your job is to create an experience, a meal, a fancy drink, a vacation. That means this is a fabulous field for the highly creative individual.  And people who pick up and move to another country are, in my experience, among the most creative people out there!
What the pros say:
Using my experience that I learned through the JET Program, I was fortunate to find a career in the vacation ownership industry.  I've been with the same company for the past 18 years and it amazes me the number of lives that we are able to affect in a positive way.  It's always wonderful to see generations of families on vacation together creating memories and knowing that we played a part in that is very rewarding. – Reid Yoshikawa, Regional Director of Marketing at Hilton Grand Vacations (Honolulu, HI)
Emily is passionate about helping creative professionals stop feeling stuck and start kicking ass.  She provides counseling to quirky, creative people so they can get jobs they love and flourish, both financially and personally.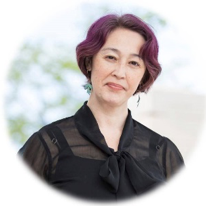 Emily Frank
www.DenverCareerCatalyst.com
Emily@DenverCareerCatalyst.com
720-839-9769
This sheet may be reproduced if the contents of the individual tips are unedited and the contact and biography information are left intact.
After a successful Kickstarter campaign, Lillian Rowlatt (Niigata-ken, 2003-2005) is continuing to promote Kokoro Care Packages. Please learn more about them below!
Ask any JET what they miss most about Japan and many will say the food. However, after returning from Japan, I realized the quality and taste of the Japanese food outside of Japan just wasn't the same. That's why I decided to launch my own subscription box business called Kokoro Care Packages, that delivers authentic and healthy Japanese food straight from Japan to your door.

Each of our Care Packages come with a variety of delicious Japanese foods and flavors that have been carefully selected for its quality, purity and incredible taste. We work directly with suppliers in Japan to ensure that each item is free from additives/chemicals and contains only the highest quality ingredients. We also provide English translations of the products and ingredients as well as some fun recipes to try. We offer two difference Care Packages to choose from: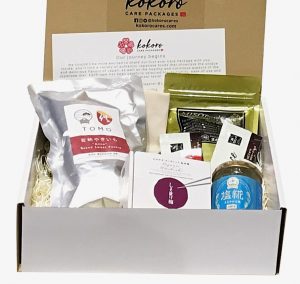 Our Nourishing Delights Care Package comes with 5+ high-quality and delicious Japanese foods while our Seasonal Delights Care Package comes with 7+ high-quality and delicious Japanese foods PLUS a locally made artisanal gift.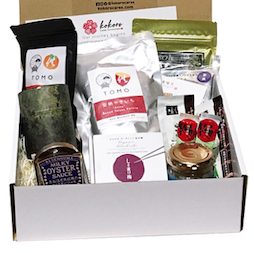 We hope our Care Packages bring back your fond memories of Japan. Learn more at www.kokorocares.com or follow us at @kokorocares
Chapter Beats December, 2018
JETAA Chapter Beat is a periodic mosaic of events taking place in the JETAA sphere. Compiled by AJET's Director of Alumni Relations Megan Buhagiar (Ishikawa Prefecture, 2017- Present)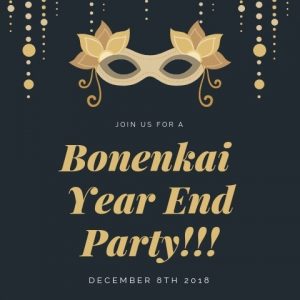 Pencil it in your calendars! An amazing evening is in the work and you won't wanna miss it. More details to come in future newsletters or on the JETAASC FB page.
JETAA DC

Life Goes On documentary screening

JETAADC Presents
"Life Goes On"
Monday, December 3rd 6-8pm
1307 New York Ave NW
Buy Tickets Here!
Life endures. Six years after the Great East Japan Earthquake and Tsunami, in the beautiful land of Tohoku, on Japan's North-Eastern coast, people stricken by immeasurable loss never give up on moving forward. Join us for a special screening of the documentary Life Goes On 一陽来復, and understand how resilience, fortitude, and benevolence prevail after an unimaginable disaster.
The JET Alumni Association of Washington DC [JETAADC] is proud to host an exclusive screening of this moving documentary here in DC. All collected proceeds from the subsidized tickets will be given to the film director, donations warmly welcomed. Dinner will be provided.
Doors open at 6 PM for check-in and dinner; screening begins at 6:30 PM.

JETAA Pub Social
Get in the festive feels on the first Thursday of December and join JETAA UK for a pub social and end-of-year お疲れ様 at the Somers Town Coffee House!
Committee members will be there from 18:30 so drop in anytime and look for JETAA signs and friendly faces. Tickets are free and registration is optional but it helps us know who to look for if you sign up with Eventbrite – just follow the link :)
Look forward to seeing you there!
https://www.eventbrite.co.uk/e/jetaa-london-pub-social-tickets-52476493605
JETAA South Island (New Zealand)

Bonenkai
DATE:            Friday, December 7th
TIME:             18:30 – 20:30 UTC+13
VENUE:         Cookai Sushi Chain Train & Bar at the Crossing
Level 1 The Crossing 166 Cashel St.
Christchurch, New Zealand
JETAA Ottowa

Annual General Meeting
DATE:            Friday, December 7th
TIME:             18:00 – 21:00 EST
VENUE:         C'est Japon à Suisha
                        208 Slater Street, Ottawa,
Ontario K1P 5H8
The 2018 General Annual Meeting of JETAA Ottawa will be held at C'est Japon à Suisha on Friday, December 7th at 6:00 pm, in the lower level of the restaurant.
All members are welcome. Bylaw revisions (stay tuned for a link to the final draft) will be voted upon, as well as BoD positions. Anyone wishing to join the Board of Directors may come and submit their candidacy for the elections. You're also encouraged to bring up anything you'd like your BoD to know about, or wish to propose, or just mention officially!
Hope to see you there!
JETAA Toronto

Kurisumasu Karaoke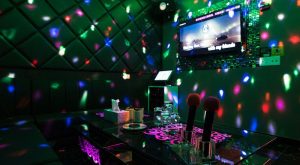 Join us 7-10pm on Friday, December 14th at Bar+ Karaoke to sing your heart out. Whether you're just an occasional caroller or a year round singing sensation, this event is for you!   It's Japanese-style, so everyone will be able to get some song choices in, and who better to rock out with than JET friends?
Date: Friday, December 14th, 7-10pm
Location: Bar+ Karaoke (360 Yonge St, Toronto)
Cost: $10
For any questions, contact membership@jetaatoronto.ca. Hope to see you there!
JETAA Praries

Ramen + Christmas Cake
Date:  Thursday, December 13th
Time: 18:30 UTC-06
Venue:           Cho Ichi Ramen
1151 Pembina Highway,
Winnipeg, Manitoba R3T 2A3
Do you miss having a bowl of hot ramen to warm you up? Do you miss having Christmas cake as well? Do you miss mingling with likeminded people who understand what Japan is all about? Behold! We will have Ramen + Christmas Cake Night! at Cho Ichi Ramen, 1151 Pembina Highway. Cake will be held at a yet to-be-determined location. For JETAA Prairie members. Please rsvp by December 5th, 2018 by either this Facebook event (set yourself to "Going") or rsvp@jetaaprairies.ca.
JETAA Canberra

Save the Date – Bounenkai Dinner and Karaoke
Date:              Thursday, December 13th
Time:             18:30 – 22:30 UTC+11
Venue:           To Be Confirmed
Save the date for our annual bounenkai.
We will start with dinner somewhere in Dickson followed by karaoke.
Details to be confirmed soon so keep an eye out for updates.
Updates can be found here.
JETAA Wellington

Rakugo Performance at Tatsushi
Date:              Sunday, December 2nd
Time:             18:00 – 22:00
Venue:           Tatsushi Japanese Restaurant
19 Edward Street
Wellington, 6011 New Zealand
This unique event comes to us courtesy of the Japan Information & Cultural Centre:
Have you heard of the Japanese art of Rakugo? Rakugo is a traditional form of storytelling, told by a solo Rakugo performer who entertains the audience by telling mainly comedic, but sometimes scary, moving or even erotic stories. Tatsushi restaurant, right in the middle of Wellington's CBD, is hosting the first New Zealand performance of Tachikawa Koshira, an accomplished Rakugo performer who has entertained not only in Japan, but also in Australia and Spain! This performance will be solely in Japanese.
Spaces are limited, so get in quick and reserve by emailing Tatsushi! Prices are $30 for entry, or $40 for entry and a delicious Japanese Bento meal packed by Tatsushi.
WHEN: 6pm meal, 7pm performance, Sunday 2 December
WHERE: Tatsushi, 19 Edward Street, Wellington

Website 
Email: tatsushi@live.com
JETAA Minnesota

Talk: The Tale of Genji in Japanese Art
DATE:            Saturday, December 8th
TIME:             10:00 – 12:15 CST
VENUE:         Minneapolis Institute of Art
2400 S 3rd Avenue,
Minneapolis, Minnesota 55404 JETAAMN is offering discounted tickets ($8) per person for this event.
Hurry- deadline to register is Dec. 1st!
Join us for an in-depth talk to learn about the "Tale of Genji" as presented in Japanese art. The "Tale of Genji" is celebrated as Japan's greatest literary work. Written in the early 1000s by Murasaki Shikibu, a lady-in-waiting at the imperial court, the tale traces the life and romantic pursuits of an imperial prince called "Shining Genji." Rich in poetry and offering an intimate look at the court, it has inspired countless Japanese artists over the centuries, and illustrations of or allusions to the tale appear on everything from paintings, prints, and decorative artworks to clothing and manga (comic books). These three presentations are offered in conjunction with Mia's exhibition "Love Affairs: The Tale of Genji in Japanese Art" (bit.ly/2PmGIr0) and offer different perspectives on Genji-related art created over the past 500 years. On view through March 10, 2019.
To sign up, complete online form here.
Posted by Sydney Sparrow. Click here to join the JETwit Jobs Google Group and receive job listings even sooner by email
---
Job Title: Shop Attendant
Posted by: Fukushima Prefecture
Location: New York City, NY
Contract: Full-Time
Thanks to Aya Ota, a coordinator for the Fukushima Prefectural Government for the following part-time job opening:
Fukushima prefectural government of Japan will establish a Fukushima Sake Information Booth at "Canal Street Market" called "Fukushima Sake Challenge Shop," and they are now hiring part-time staff members in New York.
Please see the following document (PDF): FUKUSHIMA'S SAKE CHALLENGE SHOP
If you have any questions, feel free to contact Aya Ota <aya@bioartsnyc.com>
Written by professional Writer/Interpreter/Translator Stacy Smith (Kumamoto-ken CIR, 2000-03), WIT Life is a periodic series about aspects of Japanese culture such as film, food and language. Stacy starts her day by watching Fujisankei's newscast in Japanese, and here she shares some interesting tidbits and trends along with her own observations.
It's hard to believe but 2019 is just around the corner, the time when Best of 2018 lists begin to emerge. From Japan, the nominees for this year's buzzwords have been compiled. The 30 candidates will be whittled down to the top 10 as well as an overall winner, to be announced on December 3 (you can vote for your favorite at the bottom of the link!).
Unsurprisingly, many relate to Prime Minister Abe's work-style reform initiatives (働き方改革 or hatara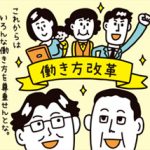 kikata kaikaku). I hadn't heard of short-time harassment (ジタハラ・ 時短ハラスメント or jitahara・jitan-harasumento), the pressure employers put on their workers to reduce overtime and maximize productivity, but I was familiar with the high-level professional system (⾼プロ・⾼度プロフェッショナル制度 or kōdo puro・kōdo purofesshonaru seido). This allows specialists like financial dealers or analysts with ¥10.75 million plus in annual income to be paid based on work performance, rather than hours worked. They won't receive overtime pay as a result of being exempt from typical regulations, something the opposition party said would lead to longer working hours. It managed to pass and will go into effect for large companies at the start of the next fiscal year.
In the sports category, I liked the selection of buzzword Naomi-esque (なおみ節 or Naomi-bushi). It refers to the gentle and polite way Japanese-Haitian tennis player Naomi Osaka speaks, in contrast to her on-court tenacity. As reported in this blog, she Read More
Written by professional Writer/Interpreter/Translator Stacy Smith (Kumamoto-ken CIR, 2000-03), WIT Life is a periodic series about aspects of Japanese culture such as film, food and language.  Stacy starts her day by watching Fujisankei's Japanese news, and here she shares some interesting tidbits and trends along with her own observations.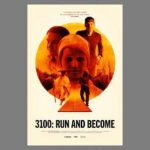 This week the Museum of the Moving Image (MoMI) hosted the premiere of the 2018 documentary 3100: Run and Become from director Sanjay Rawal. It showcases the Self-Transcendence 3100 Mile Race which takes place in Queens every summer. This elite competition requires participants to run this unbelievable distance within 52 days, which means averaging at least 60 miles per day. Competitors come from all over the world, and some have run it as many as 14 times. Rawal also intersperses stories of other amazing distance challenges, such as a member of the Navaho Nation running 110 miles across the desert in memory of his father's struggles when young, the Gaolo-San Bushmen running in pursuit of their prey and as part of their lifestyle, and the Tendai-shu monks of Mt. Hiei in Japan who carry out a practice of walking to attain enlightenment.
Spiritual training via walking is called 回峰行 (kaihōgyō), and the monks on Mt. Hiei carry out a version that takes place over 1000 days during a seven-year retreat period, called 千日回峰行 (sennichi kaihōgyō). During this time, the monk must remove himself from all family ties and other worldly distractions. Since this tradition began in 1885, only 50 plus monks have finished this quest, most in their 30s and the oldest in his 60s. The film tells the story of the monk Gyoman-san who is midway through his journey, and examines his mental state as he attempts to accomplish this major feat. He describes a point where you no longer Read More