Check out the latest "We Are Tomodachi" publication provided by the Office of the Prime Minister of Japan:
The theme of the 2019 Winter issue is "A Society with Health and Longevity." In this issue, we showcase the initiatives and achievements taking place in Japan, which is facing the challenges of a super-aging society. We present a diverse line-up of articles including the breakthrough discovery of Nobel Laureate Dr. Tasuku Honjo, which has opened a doorway to new medical treatments for cancer; the advances in medicine achieved by a medical cluster created in Kobe; innovative solutions for hearing problems, which are inextricably tied with aging; and innovative approaches to health checkups and normalizing dementia in society. Other stories include product manufacturing technology for nature-friendly plastic; a cleaning project in Bangladesh carried out by a Japanese agency and the Dhaka people.
– A Major Discovery to Help in the Fight Against Cancer
– A Biomedical Cluster Taking Medicine to a New Stage
– Unconventional Speakers Deliver More Than Words
– Monitoring Health in Everyday Life
– Restaurant of Mistaken Orders Brings Smiles
– New Biodegradable Material Reduces Plastic Waste
– A Milestone Project in Dhaka

Jay Schneider, a JET alum from Hyogo (1997-2000) is starting a website for sharing stories and is looking for real people who want to share their true stories. The stories can be about anything, but of course all JETs have great stories, not only from their days in Japan, but also in their post-Japan lives. Feel free to share your stories with him here.
Chapter Beats January, 2019
JETAA Chapter Beat is a periodic mosaic of events taking place in the JETAA sphere. Compiled by AJET's Director of Alumni Relations Megan Buhagiar (Ishikawa Prefecture, 2017- Present)
DATE:      January 1-3, 2019
TIME:                     08:00 – 09:00
VENUE:   Konko Church in SF
Celebrate Hatsumode, a popular practice for greeting the New Year in Japan. This will be held at Konko Church in SF, 1909 Bush Street. 1/1/19 from 8-9AM for service and traditional Ozoni soup, and 1/1/19-1/3/19 from 9-5PM for prayers and wishes.
JETAA SC

JETAA SC Kikuchi Memorial Gold Tournament & Shinnekai
When: Saturday, Jan 12th, 1 p.m.
Where: Monterey Park Golf Course
3600 W Ramona Blvd, Monterey Park, CA 91754
The JETAASC Kikuchi Memorial Golf Tournament and Shinnenkai will be held January 12, 2019! We will play 9 holes of best ball golf, which means we play as a team. If you have never played golf before, this a great time to give golf a try. This was Nancy's favorite golf course where she introduced other JET alum to the game of golf, and we honor one of our chapter's founders by continuing her tradition. After golf, please help kick off a great 2019 and welcome the new Officers with dinner!
Please RSVP here and if you have any questions, please email mary@jetaasc.org
Dinner will follow the tournament. Location is currently TBD but we will be heading to one of the Chinese restaurants in Monterey Park at 6 p.m.
Shinnenkai
DATE:                  January 16th 2019
TIME:                    18:00 – 21:00 CST
VENUE: East Nashville Beer Works
320 E Trinity Ln.
Nashville, Tennessee
Join us and meet local young professionals who all share an interest in Japan and Japanese culture. Let's celebrate together and make new friends!
A 新年会, or Shinnenkai, is a celebration of the new year. Join us in celebrating a new year of JETAA events and camaraderie!
Shinnenkai Karaoke
DATE:                  Saturday, 19th January, 2019
TIME:                    19:30 – 21:30 CST
VENUE: DoReMi Karaoke Studio
1989 Silver Bell Rd,
Eagan, Minnesota 55122
Let us say Sayonara to 2018 and celebrate the new year with some Karaoke! Pay tribute or celebrate the goods and bads of 2018 to our favorite tunes at Do Re Mi in Eagan from 7:30-9:30pm.
We will also meet next door at Hoban for a Korean dinner at 6pm.
RSVPing will guarantee you a spot for karaoke. PLEASE comment below if you are interested in attending dinner before!! Yoroshiku!!
DATE:                  Saturday, January 19th , 2019
TIME:                    15:30 – 18:00 AKST
VENUE: Asian Alaskan Cultural Center
4807 Northwood Drive,
Anchorage, Alaska 99517
The JAA Rice Pounding Festival has been rescheduled! It is Saturday, January 19th 2019, at the Asian Alaskan Cultural Center (Northwood Elementary School Multipurpose Room) from 3:30 to 6:00 pm. Please bring your friends and family to participate in traditional events to celebrate the New Year, such as rice pounding (mochi) and having some ozoni soup!
Enkai Madness – Bon/Shinnenkai 2019
DATE:   Friday, January 11th
TIME:                    19:00 UTC
VENUE: Odori-ko
1680 Kapiolani Blvd,
Honolulu, Hawaii 96814
We're saying goodbye to 2018 and ringing in 2019 with a combined enkai to celebrate the years! Join JETAA Hawaii as we feast on a specially prepared menu and trade stories about our year. Food will be included at $25 per person while drinks will be available separately.
Validated parking is available upstairs in the building ($2 for 3 hours). Don't wait to RSVP to our first event of the new year!
VanSKi: PNW JETAA + JETAA ABC
DATE:                  Saturday, 26th January, 2019
TIME:                    09:00 – 22:00 PST
VENUE: Grouse Mountain Resort
6400 Nancy Greene Way,
North Vancouver, British Columbia V7R4K9
Join PNWJETAA and JETAABC as we kick off 2019 with our first ever inter-chapter ski trip to Vancouver and Grouse Mountain!!
— REGISTRATION —
» https://goo.gl/forms/GU1NZdCKD0vSrJoa2
— LIFT TICKET INFO —
$69 CA (Adult) | ~$52 US
** Group pricing is available with 15 people or more! More info coming soon!
— CHOOSE YOUR OWN ADVENTURE! —
// 01.26.2019 • daytime: skiing, boarding, snowshoeing and more at Grouse Mountain, North Vancouver OR sightseeing in Vancouver
// 01.26.2019 • evening: après-ski dinner in Vancouver (TBA)
// 01.26.2019 • night: nijikai?!
// 01.27.2019 • daytime: sightseeing in Vancouver with JETAABC volunteers
— FULL DETAILS —
» http://pnwjetaa.org/2018/12/ski-trip-2019-with-jetaabc/
» http://www.jetaabc.ca/vanski-2019/
_____
Photo from the Grouse Mountain website: http://grousemountain.com/
DATE:                  25th– 27th January, 2019
TIME:                    From 15:00 EST onwards
VENUE: Butternut Inn and Pancake House,
63 Weathervane Dr,
Killington, Vermont 05751
Warm greetings from the New England JETs!
The NEJETAA chapter is excited to invite you to our 6th Annual Northeast Region Ski Trip taking place this January 25th – 27th, 2019. It will be held again at Killington Ski Resort (please see https://www.killington.com for mountain info, weather conditions, and webcam views of the mountain).
We will be staying at Butternut Inn and Pancake House (https://butternutinnkillington.com/). You can look forward to a made-to-order country breakfast included!
Killington has activities for everybody, skiers and non-skiers alike! You can try your hand at skiing, snowboarding or snow tubing. If you're up for exploring, you can visit nearby Woodstock, VT with many options for eating and shopping, or drive 20 minutes to the Long Trail Brewery.
Who: JET Alums & Friends of JET
When: Friday, January 25th to Sunday, January 27th 2019
Where: Butternut Inn and Pancake House, Killington, VT
————————————–
HOW TO SIGN UP?
If you plan on attending this event, please fill out the form below by Monday, December 10th for the Early Bird rate and by Friday, December 28th for the regular rate. RSVP as soon as possible to reserve your spot and the type of room you want, as both are limited.
————————————–
HOTEL COSTS:
Here are the approximate prices for a 2 night stay tax inclusive:
Double room (2 x double bed), 4 occupants – $102.44 / person
Double room (2 x double bed), 3 occupants – $136.58 / person
Queen room (1 x queen bed), 2 occupants – $182.88 / person
————————————–
LIFT AND EQUIPMENT COSTS:
Lift Tickets (with RFID card valued at $5):
1-Day: $66
2-Day: $124
Ski or Snowboard Equipment Package Rentals (includes helmet):
1-day: (Adults 19+) $41, (Youth under 18) $30
2-day: (Adults 19+) $71, (Youth under 18) $47
————————————–
HOW TO SIGN UP:
Deadlines to fill out the form and pay:
Monday, December 10th, 2018 (Early Bird – payment instructions will be emailed to you) or Friday, December 29
If you have any questions or would like to inquire about carpooling, email Agata Rybalkiewicz at social@nejetaa.com.
Please Note:
* By RSVPing for this event, you will be responsible for any costs incurred on your behalf.
** Extra cots are not always available.
*** The above prices are based on a 20+ person group rate. Therefore, the costs are subject to change if fewer than 20 people sign up (in which case, you will have an opportunity to withdraw).
Sign Up Form: https://goo.gl/forms/ai87kxeaORc3CRbh1
DATE:                  Saturday, 19th January, 2019
TIME:                    17:00 – 22:00
VENUE:              The Japanese American Service Committee,
4427 N Clark Street, Chicago
IL, 60640
Want a taste of Japan this new year? Then come to the 16th Annual JETAA Chicago Shinnenkai on January 19, 2019 (Saturday), from 5:00 to 8:00pm. The Japanese American Service Committee (4427 N Clark Street, Chicago IL 60640) has graciously offered to host our evening of cultural celebration!
You must buy tickets on our Guestlist page for the event, which you can find here: https://guestli.st/591060
What Japanese things can you experience while there? Well…
– Japanese Food & Drink
– Calligraphy
– Ema Plaques
– Fukuwarai (Pin the Tail on the Donkey)
– Karuta (Playing Cards)
– Kimono Dress-up
– Onigiri (Rice Ball) Making
– Origami
And as always, all of our activities are free with the price of admission! Do note that events listed above are tentative and subject to change.
This year, in loving memory of Daniel Pruitt, a portion of the proceeds from ticket and Fukubukuro (Lucky Bags) sales will be donated to the Be The Match Foundation.
Again, you must purchase tickets here: https://guestli.st/591060
Be The Match Foundation
For the thousands of people diagnosed every year with life-threatening blood cancers like leukemia and lymphoma, a cure exists. Over the past 30 years Be The Match®, operated by the National Marrow Donor Program® (NMDP), has managed the largest and most diverse marrow registry in the world. They work every day to save lives through transplant. Visitwww.bethematch.org to learn more about how you can help.
RSVP to ring in the Year of the Pig with JETAA!
JETAA Texoma is pleased invite you to our holiday party in January! We're extremely excited to hold the shinnenkai at Yokushi Robata, an izakaya-style restaurant that has graciously agreed to host us for this private dinner event.
Date & time: Sunday, January 13th, 5-8PM
Venue: Yokushi Robata, 3837 Richmond Avenue, Houston, TX 77027

Parking is extremely limited at the venue itself; it may be necessary to park at the Greenway Commons shopping center across Richmond Avenue, at the Greenway Edwards Cinema garage (paid parking), or to otherwise seek street parking

Tickets: $25 per person in advance ($30 at the door)

Ticket includes a three-course meal plus one complimentary beer; all extras including beverages will be out-of-pocket
Invitees will be permitted to bring a plus one (with additional ticket purchase)
Nijikai venue TBA!
We're using a two-step process for attendees to sign up:

Step 1: Visit this Google form to provide your RSVP information. You'll also indicate whether you plan to purchase your ticket in advance or at the door.

Step 2: If you wish to purchase your ticket in advance, please make a payment to the JETAA Texoma treasurer via Paypal (search for jeslholloway@gmail.com) or Venmo (@Jessica-Holloway-17).

As we need to give the venue a final headcount some time in advance of the event, please RSVP no later than Saturday, January 5th.

Please feel free to address any questions to Chris at pressofficer@texomajetaa.org. We look forward to seeing you there!
明けましておめでとうございます!Happy 2019 and I'm sorry I haven't posted the JETwitJobs Survey results sooner. Thank you again to everyone who participated in the survey and I hope we can continue to help the greater JET alumni community network and find jobs all over the world. Again I apologize, you have to download the full PowerPoint as the slides wouldn't upload to strong quality images directly to the website. Enjoy!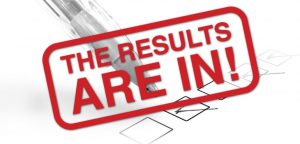 Emily Frank (Hokkaido, 1993-1996) is a professional career counselor and coach who has worked with and helped JET alumni all over the world. Her website is www.DenverCareerCatalyst.com. Today, she has provided some information regarding Hospitality Jobs!

Worked Overseas? Don't Forget about Hospitality Jobs!
Parle that français.
If you worked overseas in any capacity, chances are good that you speak at least a little of that language—maybe even a lot! Hospitality jobs will allow you to put those excellent and exciting language skills to good use.  You don't have to be fluent, just welcoming.  (And, of course, those who are fluent will find even more opportunities!)
Make friends & influence people.
Hotel and restaurant staff are in the business of making people happy. It's called hospitality for a reason, right?  They also get to rub elbows with all kinds of fascinating people.  And with your background in cultural sensitivity, you can become a rock star!
Kick 9-5 to the curb.
Does the idea of a standard workweek make you itchy or downright miserable? Hospitality is your gig!  Conference centers, hotels, and restaurants all need people to work a wide variety of shifts and in a range of positions.
Let your freak flag fly!
As a hospitality professional, your job is to create an experience, a meal, a fancy drink, a vacation. That means this is a fabulous field for the highly creative individual.  And people who pick up and move to another country are, in my experience, among the most creative people out there!
What the pros say:
Using my experience that I learned through the JET Program, I was fortunate to find a career in the vacation ownership industry.  I've been with the same company for the past 18 years and it amazes me the number of lives that we are able to affect in a positive way.  It's always wonderful to see generations of families on vacation together creating memories and knowing that we played a part in that is very rewarding. – Reid Yoshikawa, Regional Director of Marketing at Hilton Grand Vacations (Honolulu, HI)
Emily is passionate about helping creative professionals stop feeling stuck and start kicking ass.  She provides counseling to quirky, creative people so they can get jobs they love and flourish, both financially and personally.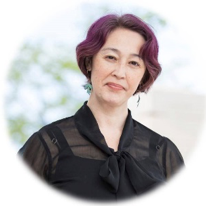 Emily Frank
www.DenverCareerCatalyst.com
Emily@DenverCareerCatalyst.com
720-839-9769
This sheet may be reproduced if the contents of the individual tips are unedited and the contact and biography information are left intact.
After a successful Kickstarter campaign, Lillian Rowlatt (Niigata-ken, 2003-2005) is continuing to promote Kokoro Care Packages. Please learn more about them below!
Ask any JET what they miss most about Japan and many will say the food. However, after returning from Japan, I realized the quality and taste of the Japanese food outside of Japan just wasn't the same. That's why I decided to launch my own subscription box business called Kokoro Care Packages, that delivers authentic and healthy Japanese food straight from Japan to your door.

Each of our Care Packages come with a variety of delicious Japanese foods and flavors that have been carefully selected for its quality, purity and incredible taste. We work directly with suppliers in Japan to ensure that each item is free from additives/chemicals and contains only the highest quality ingredients. We also provide English translations of the products and ingredients as well as some fun recipes to try. We offer two difference Care Packages to choose from: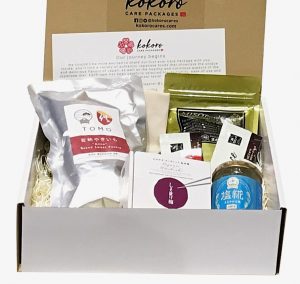 Our Nourishing Delights Care Package comes with 5+ high-quality and delicious Japanese foods while our Seasonal Delights Care Package comes with 7+ high-quality and delicious Japanese foods PLUS a locally made artisanal gift.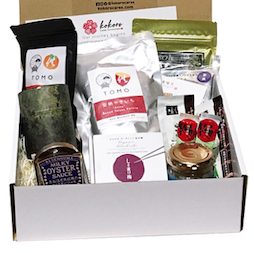 We hope our Care Packages bring back your fond memories of Japan. Learn more at www.kokorocares.com or follow us at @kokorocares
Chapter Beats December, 2018
JETAA Chapter Beat is a periodic mosaic of events taking place in the JETAA sphere. Compiled by AJET's Director of Alumni Relations Megan Buhagiar (Ishikawa Prefecture, 2017- Present)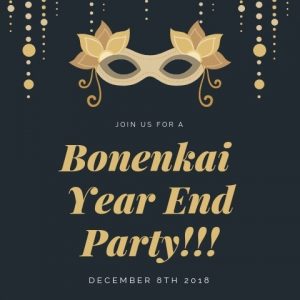 Pencil it in your calendars! An amazing evening is in the work and you won't wanna miss it. More details to come in future newsletters or on the JETAASC FB page.
JETAA DC

Life Goes On documentary screening

JETAADC Presents
"Life Goes On"
Monday, December 3rd 6-8pm
1307 New York Ave NW
Buy Tickets Here!
Life endures. Six years after the Great East Japan Earthquake and Tsunami, in the beautiful land of Tohoku, on Japan's North-Eastern coast, people stricken by immeasurable loss never give up on moving forward. Join us for a special screening of the documentary Life Goes On 一陽来復, and understand how resilience, fortitude, and benevolence prevail after an unimaginable disaster.
The JET Alumni Association of Washington DC [JETAADC] is proud to host an exclusive screening of this moving documentary here in DC. All collected proceeds from the subsidized tickets will be given to the film director, donations warmly welcomed. Dinner will be provided.
Doors open at 6 PM for check-in and dinner; screening begins at 6:30 PM.

JETAA Pub Social
Get in the festive feels on the first Thursday of December and join JETAA UK for a pub social and end-of-year お疲れ様 at the Somers Town Coffee House!
Committee members will be there from 18:30 so drop in anytime and look for JETAA signs and friendly faces. Tickets are free and registration is optional but it helps us know who to look for if you sign up with Eventbrite – just follow the link :)
Look forward to seeing you there!
https://www.eventbrite.co.uk/e/jetaa-london-pub-social-tickets-52476493605
JETAA South Island (New Zealand)

Bonenkai
DATE:            Friday, December 7th
TIME:             18:30 – 20:30 UTC+13
VENUE:         Cookai Sushi Chain Train & Bar at the Crossing
Level 1 The Crossing 166 Cashel St.
Christchurch, New Zealand
JETAA Ottowa

Annual General Meeting
DATE:            Friday, December 7th
TIME:             18:00 – 21:00 EST
VENUE:         C'est Japon à Suisha
                        208 Slater Street, Ottawa,
Ontario K1P 5H8
The 2018 General Annual Meeting of JETAA Ottawa will be held at C'est Japon à Suisha on Friday, December 7th at 6:00 pm, in the lower level of the restaurant.
All members are welcome. Bylaw revisions (stay tuned for a link to the final draft) will be voted upon, as well as BoD positions. Anyone wishing to join the Board of Directors may come and submit their candidacy for the elections. You're also encouraged to bring up anything you'd like your BoD to know about, or wish to propose, or just mention officially!
Hope to see you there!
JETAA Toronto

Kurisumasu Karaoke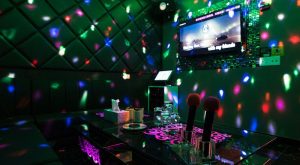 Join us 7-10pm on Friday, December 14th at Bar+ Karaoke to sing your heart out. Whether you're just an occasional caroller or a year round singing sensation, this event is for you!   It's Japanese-style, so everyone will be able to get some song choices in, and who better to rock out with than JET friends?
Date: Friday, December 14th, 7-10pm
Location: Bar+ Karaoke (360 Yonge St, Toronto)
Cost: $10
For any questions, contact membership@jetaatoronto.ca. Hope to see you there!
JETAA Praries

Ramen + Christmas Cake
Date:  Thursday, December 13th
Time: 18:30 UTC-06
Venue:           Cho Ichi Ramen
1151 Pembina Highway,
Winnipeg, Manitoba R3T 2A3
Do you miss having a bowl of hot ramen to warm you up? Do you miss having Christmas cake as well? Do you miss mingling with likeminded people who understand what Japan is all about? Behold! We will have Ramen + Christmas Cake Night! at Cho Ichi Ramen, 1151 Pembina Highway. Cake will be held at a yet to-be-determined location. For JETAA Prairie members. Please rsvp by December 5th, 2018 by either this Facebook event (set yourself to "Going") or rsvp@jetaaprairies.ca.
JETAA Canberra

Save the Date – Bounenkai Dinner and Karaoke
Date:              Thursday, December 13th
Time:             18:30 – 22:30 UTC+11
Venue:           To Be Confirmed
Save the date for our annual bounenkai.
We will start with dinner somewhere in Dickson followed by karaoke.
Details to be confirmed soon so keep an eye out for updates.
Updates can be found here.
JETAA Wellington

Rakugo Performance at Tatsushi
Date:              Sunday, December 2nd
Time:             18:00 – 22:00
Venue:           Tatsushi Japanese Restaurant
19 Edward Street
Wellington, 6011 New Zealand
This unique event comes to us courtesy of the Japan Information & Cultural Centre:
Have you heard of the Japanese art of Rakugo? Rakugo is a traditional form of storytelling, told by a solo Rakugo performer who entertains the audience by telling mainly comedic, but sometimes scary, moving or even erotic stories. Tatsushi restaurant, right in the middle of Wellington's CBD, is hosting the first New Zealand performance of Tachikawa Koshira, an accomplished Rakugo performer who has entertained not only in Japan, but also in Australia and Spain! This performance will be solely in Japanese.
Spaces are limited, so get in quick and reserve by emailing Tatsushi! Prices are $30 for entry, or $40 for entry and a delicious Japanese Bento meal packed by Tatsushi.
WHEN: 6pm meal, 7pm performance, Sunday 2 December
WHERE: Tatsushi, 19 Edward Street, Wellington

Website 
Email: tatsushi@live.com
JETAA Minnesota

Talk: The Tale of Genji in Japanese Art
DATE:            Saturday, December 8th
TIME:             10:00 – 12:15 CST
VENUE:         Minneapolis Institute of Art
2400 S 3rd Avenue,
Minneapolis, Minnesota 55404 JETAAMN is offering discounted tickets ($8) per person for this event.
Hurry- deadline to register is Dec. 1st!
Join us for an in-depth talk to learn about the "Tale of Genji" as presented in Japanese art. The "Tale of Genji" is celebrated as Japan's greatest literary work. Written in the early 1000s by Murasaki Shikibu, a lady-in-waiting at the imperial court, the tale traces the life and romantic pursuits of an imperial prince called "Shining Genji." Rich in poetry and offering an intimate look at the court, it has inspired countless Japanese artists over the centuries, and illustrations of or allusions to the tale appear on everything from paintings, prints, and decorative artworks to clothing and manga (comic books). These three presentations are offered in conjunction with Mia's exhibition "Love Affairs: The Tale of Genji in Japanese Art" (bit.ly/2PmGIr0) and offer different perspectives on Genji-related art created over the past 500 years. On view through March 10, 2019.
To sign up, complete online form here.
Nov
19

Uncategorized

Comments Off

on Job: Shop Attendant – Fukushima Prefecture (New York City, NY)
Posted by Sydney Sparrow. Click here to join the JETwit Jobs Google Group and receive job listings even sooner by email
---
Job Title: Shop Attendant
Posted by: Fukushima Prefecture
Location: New York City, NY
Contract: Full-Time
Thanks to Aya Ota, a coordinator for the Fukushima Prefectural Government for the following part-time job opening:
Fukushima prefectural government of Japan will establish a Fukushima Sake Information Booth at "Canal Street Market" called "Fukushima Sake Challenge Shop," and they are now hiring part-time staff members in New York.
Please see the following document (PDF): FUKUSHIMA'S SAKE CHALLENGE SHOP
If you have any questions, feel free to contact Aya Ota <aya@bioartsnyc.com>
Written by professional Writer/Interpreter/Translator Stacy Smith (Kumamoto-ken CIR, 2000-03), WIT Life is a periodic series about aspects of Japanese culture such as film, food and language. Stacy starts her day by watching Fujisankei's newscast in Japanese, and here she shares some interesting tidbits and trends along with her own observations.
It's hard to believe but 2019 is just around the corner, the time when Best of 2018 lists begin to emerge. From Japan, the nominees for this year's buzzwords have been compiled. The 30 candidates will be whittled down to the top 10 as well as an overall winner, to be announced on December 3 (you can vote for your favorite at the bottom of the link!).
Unsurprisingly, many relate to Prime Minister Abe's work-style reform initiatives (働き方改革 or hatara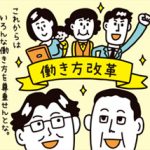 kikata kaikaku). I hadn't heard of short-time harassment (ジタハラ・ 時短ハラスメント or jitahara・jitan-harasumento), the pressure employers put on their workers to reduce overtime and maximize productivity, but I was familiar with the high-level professional system (⾼プロ・⾼度プロフェッショナル制度 or kōdo puro・kōdo purofesshonaru seido). This allows specialists like financial dealers or analysts with ¥10.75 million plus in annual income to be paid based on work performance, rather than hours worked. They won't receive overtime pay as a result of being exempt from typical regulations, something the opposition party said would lead to longer working hours. It managed to pass and will go into effect for large companies at the start of the next fiscal year.
In the sports category, I liked the selection of buzzword Naomi-esque (なおみ節 or Naomi-bushi). It refers to the gentle and polite way Japanese-Haitian tennis player Naomi Osaka speaks, in contrast to her on-court tenacity. As reported in this blog, she Read More
Written by professional Writer/Interpreter/Translator Stacy Smith (Kumamoto-ken CIR, 2000-03), WIT Life is a periodic series about aspects of Japanese culture such as film, food and language.  Stacy starts her day by watching Fujisankei's Japanese news, and here she shares some interesting tidbits and trends along with her own observations.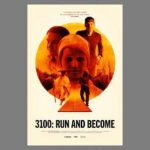 This week the Museum of the Moving Image (MoMI) hosted the premiere of the 2018 documentary 3100: Run and Become from director Sanjay Rawal. It showcases the Self-Transcendence 3100 Mile Race which takes place in Queens every summer. This elite competition requires participants to run this unbelievable distance within 52 days, which means averaging at least 60 miles per day. Competitors come from all over the world, and some have run it as many as 14 times. Rawal also intersperses stories of other amazing distance challenges, such as a member of the Navaho Nation running 110 miles across the desert in memory of his father's struggles when young, the Gaolo-San Bushmen running in pursuit of their prey and as part of their lifestyle, and the Tendai-shu monks of Mt. Hiei in Japan who carry out a practice of walking to attain enlightenment.
Spiritual training via walking is called 回峰行 (kaihōgyō), and the monks on Mt. Hiei carry out a version that takes place over 1000 days during a seven-year retreat period, called 千日回峰行 (sennichi kaihōgyō). During this time, the monk must remove himself from all family ties and other worldly distractions. Since this tradition began in 1885, only 50 plus monks have finished this quest, most in their 30s and the oldest in his 60s. The film tells the story of the monk Gyoman-san who is midway through his journey, and examines his mental state as he attempts to accomplish this major feat. He describes a point where you no longer Read More
Kansas City, Missour-based JET alum Warren McAllen (Fukuoka-ken, 1988-92), who served for over 10 years as the JETAA Heartland chapter president, has set up a GoFundMe page to try to raise funds to save his home following his mother's passing. Those of us who have known Warren over the years know what an amazing contributor he has been to JETAA and what a good guy he is as well as what he's been through over the past few years. Here's a chance to help someone who has given so much of his time and energy to the JET alumni community over the years.
https://www.gofundme.com/57c9n-save-my-home
On Thursday, August 23rd, JETAANY took part in a special fundraiser for flood relief efforts in Japan, featuring tastings of Japanese food and spirits. One hundred percent of net proceeds from this event went towards aid for those in western Japan who have been suffering from historic rainfalls and landslides this past summer.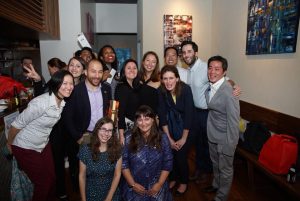 Japanese-inspired hors d'oeuvres as well as premium sake, wine, and beer provided by Chef John McCarthy of OKA were available, as well as special prizes. This was a collaborative effort of many Japanese/Japanese American and Japan-related organizations in NYC with the support of the Consulate General of Japan in New York. 

This was the first collaborative effort amongst the Japanese American Community Coalition's (JACC) member organizations:
Net proceeds went to JAA's Japan Flood Relief Fund to be distributed to the appropriate NPOs/NGOs on the ground and we will provide updates about the organizations selected. JAA, the Japanese American Association of New York, is a 501(c)(3) not-for-profit organization. This event raised over $7,000 in net proceeds, which will help Japanese survivors recover and rebuild after the July floods that took 169 lives and resulted in the evacuation of over a million people (especially in the hardest hit areas of Hiroshima, Okayama, and Ehime Prefectures).
Additional support included endorsement from the Consulate General of Japan in New York, the hospitality and cooking skills of Chef John McCarthy, donations from ITO EN Tea, World Sake Imports, Skurnik Wines, and the wonderful contributors to our raffle: Japan Society, Asia Society, The Yagi family for the Sakagura restaurant gift certificate, Hiro Sake, Sanrio, Sake Man, Simon Chiew and Yasushi Sasaki, among other generous donors.
Also, a special thank you to our amazing volunteers and Kim Hyacinthe of JETAANY for her beautiful poster design.      

JETAANY was very grateful to be a key organizer of this joint fundraising effort and many thanks again for coming together as a community of New Yorkers to help communities in need in Japan and for your compassionate support! Until next time!
Lillian Rowlatt (Niigata-ken, 2003-2005) is starting a Kickstarter campaign that many JET alums might be interested in!
Miss the incredible foods and flavors from Japan? Looking for a way to stay connected to Japan and share the food and culture with others? As a former JET ALT, I know I do and my passion for Japanese food lead me to launch a business which will be delivering those amazing foods we miss and love from Japan.
Kokoro Care Packages creates specially curated boxes of high-quality and delicious Japanese foods and will be delivering straight from Japan to your door. Each item in our Care Package is carefully selected for its purity, ease of use and incredible taste. Many of these foods can't be found outside of Japan and all of them represent the amazing foods we miss from Japan.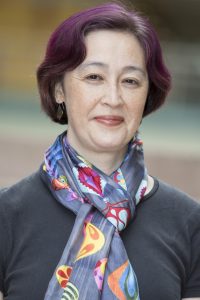 Emily Frank (Hokkaido, 1993-1996) is a professional career counselor and coach who has worked with and helped JET alumni all over the world. Her website is www.DenverCareerCatalyst.com.
JETwit: Hi Emily. So, we know you're a JET alum and a career counselor. What do other alumni most need to know about finding a job after JET?
Emily Frank: First of all, people have more potential than they probably know. For instance, I started my career when I got fired.
JW: Really? Tell us more! And how does this tie in with your JET experience?
EF: Absolutely! Right after JET, I found a job translating documents on rubber patent infringement, but just I couldn't have been unhappier. I hated the work and the people, and then, to add insult to injury, the jerks fired me! It took me a while to figure out what I wanted, so now it's my mission to help people not make those same mistakes. I help creative professionals and international workers returning home figure out how to find careers they love so they can flourish, both personally and financially.
As for how I got connected with JET, I have always loved Japan, so after I finished my East Asian Studies major, JET was the obvious choice. I spent three fabulous years living in a small Hokkaido town and mostly I learned I didn't want to teach. When I got back to the US, I had no idea what to do or who could help me. I tried translation and working for a travel agency, but I didn't care for those. So now I help people navigate those decisions.
JW: Who do you help, and what does that look like?
EF: I help people with experience living and working overseas, including lots of JET alumni, and people who are quirky and creative. International and artistic people often get stuck and confused when looking for work after they return to the US, or when they're trying to change careers. They often don't know what their options are, let alone how to move forward. This is very frustrating and scary. Who will pay the bills? How do I find something I enjoy? How do I apply if I can even find something? People keep telling me I have transferable skills, but what are they and how do I put them on a resume? How can I find something that fits me?
These are exactly the questions we answer in sessions. I take people through guided conversations about values, needs, skills, and goals. We identify things like work values, and then a few job titles the client would like to have. Only after we've done that do we work through the nitty-gritty stuff like resumes, cover letters, and interviews.
JW: Explain more about transferable skills. What does that mean and how can people emphasize them?
EF: Sure. Transferrable skills are abilities that you gain in one place that you can easily use in multiple places. They may not even be things you see as skills because they're so much a part of what you do. For example, by learning to adapt to daily life in another country, JET alums have demonstrated skills in things like cross-cultural communications and creative problem-solving. But since these were things we just did routinely, they don't really come up as unique talents when we're writing our resumes. I help people quantify these skills
JW: How have you helped JET alumni?
EF: I am uniquely suited to work with this particular population because I am also part of this population! I get it. I know all about reverse culture shock and having to move back in with the parents and having friends get tired of your stories about Japan. I've been where you are, and I can help you make decisions that will make you happy. In fact, some alumni I've worked with have even gotten jobs in Japan!
JW: What's your background, and how are you qualified to do this work?
EF: After I got fired from that translation job, I eventually found my way to grad school, where I got my M.A. in counseling. After that, I worked in higher ed as a career counselor and coach for over 10 years. In January, I moved into private practice so that I can devote more of my time to my ideal clients. In the past year, I've been working a lot with JET alumni, helping them define
JW: How do you locate JET alumni to work with?
EF: I have fabulous JETAA allies! With the help of people like JETAA Rocky Mountain president Adam Lisbon and JETAA USA's Bahia Simons-Lane, I've gotten grants through CLAIR and Sasakawa USA, so a lot of the work I've done has been free to participants. I've also worked with other chapters to provide services to their alumni. I did a webinar for the Northern California chapter. I also went to Florida (through another Sasakawa USA grant) for their first ever career development workshop, where I presented on a number of career topics. And I gave another webinar for JETAA USA on life after JET, and am slated to be on a panel for another in October.
JW: What are the common mistakes people make when they're looking for work?
EF: There are a few that I've noticed over the years. The biggest one is that people don't spend time really getting to understand what they want. They focus too much on skills and previous experience, which locks them into jobs that are probably not fulfilling. And when a job starts off not being fulfilling, things only get worse! I don't want people to get stuck doing things they hate doing. The other mistakes I see are people not using their existing contacts or making new ones, not tailoring the documents for the positions, and feeling like insta-applying to 50 jobs a day is the way to get things done.
JW: What should people do instead?
EF: I'm so glad you asked! I advise people to spend time figuring out what they like to do, even if this means taking a "gap job" in something like retail or food service. There are values quizzes available online, and most career counselors have their own versions, as well. (I do!) Once your values are clear, think about what you've enjoyed doing before, including hobbies. From there, the next step is to figure out who pays people to do those things. After that, tailor your resume and cover letter so they reflect the skills of the jobs you want, and then submit!
JW: You make it sound simple but that's actually pretty hard to do.
EF: It is. I try to simplify it so that people understand what the steps are, but the reality is that this is a lot of work. I encourage people who are really struggling with this to reach out and get help. It's a source of unending frustration to me that this stuff isn't something we learn in high school, but since it isn't, most of us have to spend some time and money figuring it out as adults.
JW: Well since you mention it, how do you recommend JET alumni go about this process?
EF: I'm glad you asked that, too! First of all, get involved with your region's JETAA. As I mentioned, a couple of chapters have already found ways to fund some career development work, and yours may have something planned. Second, follow those chapters on social media, or subscribe to their newsletters. We're hoping to get another round of grants (mostly these grants follow Japan's fiscal year, so pay attention in April!), too, and that info will get posted by the various chapters. Finally, if you want to work with me privately and right dang now, reach out to me at Emily@DenverCareerCatalyst.com. Tell me you're a JET alum or that you read about me on JETwit and I'll give you a special discount!
If you've benefited from Emily's career counseling service, we'd love to hear from you! Please feel free to share your experiences to jetwit@jetwit.com
JETAA Singapore recently asked their members to share their craziest, most epic, YOLO stories. In this three-part series, you will read about these adventures from members of JETAA Singapore as they traveled around Japan. Next is Karyn's experience as she talks about visiting a variety of festivals on a week-long trip to Tohoku:
What was your YOLO trip like? What inspired it?
Visiting all 47 prefectures was always on my 'To-do' list when I started living in Japan. My BOE gave all of the ALTs a very generous 5-day summer leave allowance during the summer holidays, so every summer, I would plan a massive trip that covers as many prefectures as I could fit in a region I hadn't yet visited.
One year, I read an article about the Tohoku Rokkon Festival – an event where 6 of the region's summer festivals are celebrated. I was intrigued, since I had always been under the impression that there were only the 3 big ones in Tohoku – the Nebuta Matsuri in Aomori, the Kanto Matsuri in Akita and the Tanabata Matsuri in Sendai. Well, now that I knew there were 6 of them and at least 2 of them were in prefectures I hadn't yet visited, I had to plan a major trip to see all of them at least once while I was in Japan.
So the thing about these festivals is that they are held at around the same time every year – late July to early August – and as the festival dates overlap slightly, it is definitely possible to do a big runabout to see all of them IF you plan well in advance, especially for the Big 3. I started planning in March, and even then, I had already fallen behind in booking my hotel rooms in Aomori and Akita, so I had to resort to some creative manipulation to ensure that I had a roof over my head every night while not falling behind on my schedule.
You see, that's the next part of my epic tale. Besides putting myself on a strict schedule to make every festival in the region, I also put myself on a strict travel and accommodation budget. Instead of shinkansen rides or flights, I would be using the 'poor ALT's best friends' – the Seishun 18 ticket and the Hokkaido-East Japan Pass. Both passes (which are available to residents of Japan unlike JR passes) allow unlimited JR rides for 5/7 days, but users are limited to only local, express and some limited express trains. Since local trains can be very infrequent, I was committing myself to hours and hours on the rail. (Note: I am a minor train otaku so it wasn't a real problem for me, but it's definitely not something that the average traveller would want to do. Plus I had a portable Wi-Fi router with unlimited usage which was awesome for the long train rides.)
How did you plan for the trip?
As I noted before, I started planning the trip in March for the same summer. I looked up all the festival websites to get the exact dates of each festival and planned an itinerary that would bring me to each prefecture on the event dates. With the dates in hand, I looked for cheap accommodation within each city where the festival was being held. It was relatively easy to find hotels for the smaller festivals but near impossible for the 2 big ones in Akita and Aomori. So, I looked for affordable accommodation in nearby cities that was preferably one train ride away. The best option for Akita was in a small city about 1.5 hours away and meant that I would arrive after the festival at about 11pm at night, but hey, it's Japan. It would be fine.
To book my accommodation, I used jalan.com. It was by-far my favourite site for booking hotels and hostels my entire time in Japan and I rarely used any other sites. They would almost always have the cheapest rates and the most options, and I could accumulate points to be used for my next trip.
P.S. The Japanese version of the site was superior to the English version.
With the accommodation booked, I planned my travelling timetable with the help of Hyperdia. Most people would have used it at some point to plan their schedules on their trips to Japan. I love it because it allows you to look up JR trains only as well as restrict your choices to non-shinkansen trains. I wrote them all down in my travelling diary, with one 'time-efficient' choice and at least one 'in-case-I-miss-a-train' choice. With everything safely written down in case of bad Wi-Fi, I was ready for my epic trip.
P.S. Again, the Japanese version of the site was more accurate than the English version.
So your entire trip was based in Tohoku?
Actually, I've missed out an important part of my epic summer trip. Before I planned this epic Tohoku trip, I had actually decided that 2015 was going to be the year I was going to climb Mt Fuji and had already gotten 2 climbing buddies, both of whom flaked out on me. So, for the two days before my trip, I travelled to Tokyo from Kobe, took a bus to Mt Fuji, climbed it, stayed one night on the mountain, saw the sunrise at the summit, came back down, took a bus back to Tokyo and arranged for a kind fellow SG JET who lived in Tokyo to hold my climbing things for me before I headed up North to Sendai. Before I had even started on my trip, I was already exhausted. But onwards!
Wow, so how did your trip turn out?
Day 1 [Sendai-Fukushima]
The trip started out in Fukushima with the Fukushima Waraji Festival. Basically, it was a festival where groups of people ran down the street carrying massive traditional straw sandals. It was quite hilarious to watch, and was a relatively tame start to the trip.
Day 2 – [Fukushima-Morioka; Iwate]
Next day, I headed up north again towards Morioka, home of the wanko soba, in Iwate. (Sidenote: The Zipangu Hiraizumi is a really cool train to ride if you can get on it.) The Morioka Sansa Odori is listed as the biggest taiko drum festival in the world and consists of parades of thousands of drummers from different school and community groups. At the end of it, everyone was invited to dance in the middle of the road. I brought my yukata with me just to be able to participate in the fun.
Day 3- [Morioka-Hachinohe; Aomori]
I did a stopover in Hachinohe to watch the Hachinohe Sansha Taisai, which isn't one of the 6 but was very spectacular nonetheless. The floats here have mechanism to expand upwards and sideways like a giant pop-up book.
Day 4 – [Hachinohe-Aomori]
Finally, the massive Nebuta Matsuri! There is really nothing like seeing it for yourself. Forget pictures, forget Youtube videos. The only way to experience it is to be there and watch as the massive man-powered floats transverse down the street, often at high speed. It's quite a sight to see how dozens and dozens of people manage to manoeuvre the floats without any accidents.
Day 5- [Aomori-Akita]
Dokkoisho, dokkoisho! Unlike Nebuta, the Kanto Matsuri is a test of skill of each individual performer – one man/boy against a heavy stick of lanterns and the wind. The lanterns lit up the night sky and was a glorious sight.
Day 6- [Akita-Yamagata]
Almost done! The Hanagasa Matsuri is a dance parade where performers danced with big straw hats decorated with flowers. The funniest group I saw was the group of young men in army fatigue (probably JSDF recruits?) holding paper hats and dancing with them while having a senior officer shouting at them. I imagined him shouting something like "my grandmother can dance better than you!"
Day 7- [Yamagata-Sendai]
Last day! Compared to the other festivals, the Tanabata Matsuri was just an exhibition of giant decorations hung everywhere in the city. People were all out in full force, taking pictures of whichever one they liked best. Even Starbucks had their own!
Any post-trip thoughts?
It was honestly a crazy epic trip, but I enjoyed it tremendously. One thing I honestly felt about all these festivals were that they all have a huge community and history behind each of them. In these festivals, the schools, community groups, ward groups, even corporate groups got involved. You can feel how proud they are to be a part of this annual cultural event, and how it was so much a part of them. I got a little wistful at that thought.
Total damage?
3 days paid leave plus 3 days of summer leave from my 14/15 allocation and 3 days from my 15/16 allocation
~90,000 yen not including my Fuji climb.
(~30,000 yen in total for my 2 train passes, ~30,000 for accommodation, ~30,000 for food and omiyage)
Advice for those planning this trip?
Start early. Consider splitting it into 2 trips unless you're crazy like me. If you are lucky to find someone who's willing to do this trip with you, it'll be probably be a lot more fun. Go to a Daiso and buy a cushion, a ground sheet, a sweat towel and a bag to hold all of that. Drink lots of water and sunscreen/a hat is an absolute MUST for when you find a spot hours before the festival start.