Jun
6

Uncategorized

Comments Off

on Job: Japanese/English Bilingual Staff Accountant – Daido Corporation of America (Portland, TN, USA)
Position: Japanese/English Bilingual Staff Accountant
Posted by: Daido Corporation of America
Location: Portland, TN, USA
Contract: Full-Time
Here's a job passed along to us:
Japanese/English Bilingual Staff Accountant for Daido Corporation of America
Application Process: Send resumes to crowdusp@daidocorp.com
Contact: (p) 615-323-4007 (e) www.daidocorp.com
Position: Diplomatic Assistant at the Embassy of Japanr
Posted by: Embassy of Japan in Washington, DC
Location: Washington, D.C., USA
Contract: Full-Time
Here's a job received directly from the Embassy of Japan in Washington D.C.:
The Embassy of Japan is seeking a highly motivated, team-oriented individual for the position of Diplomatic Assistant. This individual will be primarily responsible for managing the schedules and assisting the activities of Political Section diplomats, as well as undertaking some research on policy issues related to Japan-US relations and US politics. Please see below for a detailed listing of responsibilities.
The Embassy offers health and dental insurance, paid vacation and sick leave. Working hours are 9:00 am to 5:30 pm, Monday through Friday, with a 1.5 hour lunch break from 12:30 pm to 2:00 pm. There is the occasional weeknight and/or weekend event (all qualify for paid overtime). Salary is commensurate with experience.
Please note: Candidates must be a U.S. citizen or a U.S. green card holder. Screening will begin immediately and continue until the position is filled. Only successful candidates will be contacted. A background check will be required prior to employment start date.
Read More
Position: Assistant Correspondent, Economics Team
Posted by: Jiji Press
Location: Washington, D.C., USA
Contract: Full-Time
Thanks to JET alumna, Brigid Riley (Osaka-fu, 2015-2020) for passing along the following opening with her company:
The Washington DC Bureau of Japanese newswire Jiji Press is looking for an organized, resourceful individual to join our Economics team as an Assistant Correspondent. The ideal candidate will have experience working under tight deadlines with intermediate to advanced Japanese language ability. The Assistant Correspondent will be responsible for working with the Economics team to report on data in Japanese, taking notes and participating in high-profile press events with government officials in English, and booking and conducting interviews with academics and other public sources. 
Prior experience covering economics is not required, but an understanding of DC policy-making and politics is highly encouraged. The individual will work with Japanese journalists, and will provide assistance and context regarding American topics. Prior experience working with foreign nationals or in a foreign setting is a major plus.Eligible applicants will be invited to discuss their work experience virtually or over the phone. Successful candidates will then proceed to an in-person interview with a brief skills test.
Read More
Position: Fundraising Specialist/Development Manager
Posted by: Hakone Estate and Gardens
Location: Saratoga, California
Contract: Full-Time
Here's a job passed along:
Job Purpose: Secure donations and increase the donor base for general operational needs and Capital Campaign projects.
Duties and responsibilities: Primary duties and responsibilities will include, but not limited, to the following:
Identify charitable organizations and donors to provide funding for Hakone's needs.
Plan and implement programs to secure donations from organizations and individuals. 
Make connections with charitable organizations and individuals and arrange meetings with Hakone Foundation's Executive Director and Board Chairperson.
Plan and implement Fundraising events as well as an annual Donor Recognition Event.
Research and identify potential grants.
Complete grant applications, Letters of Interest, and submit to charitable organizations.
Manage fundraising database (donors, amounts, purpose).
Maintain regular follow-up with charitable organizations and individuals.
Create a vibrant Legacy Program.
Escort potential donors on tours of Hakone Estate and Gardens, present our mission, and funding needs.
Other duties that may be assigned.
Read More
By JQ magazine editor Justin Tedaldi (CIR Kobe-shi, 2001-02). Justin has written about Japanese arts and entertainment for JETAA since 2005. For more of his articles, click here.
As spring continues and the weather continues to warm, New Yorkers can enjoy activities all over the city both indoors and out.
This month's highlights include: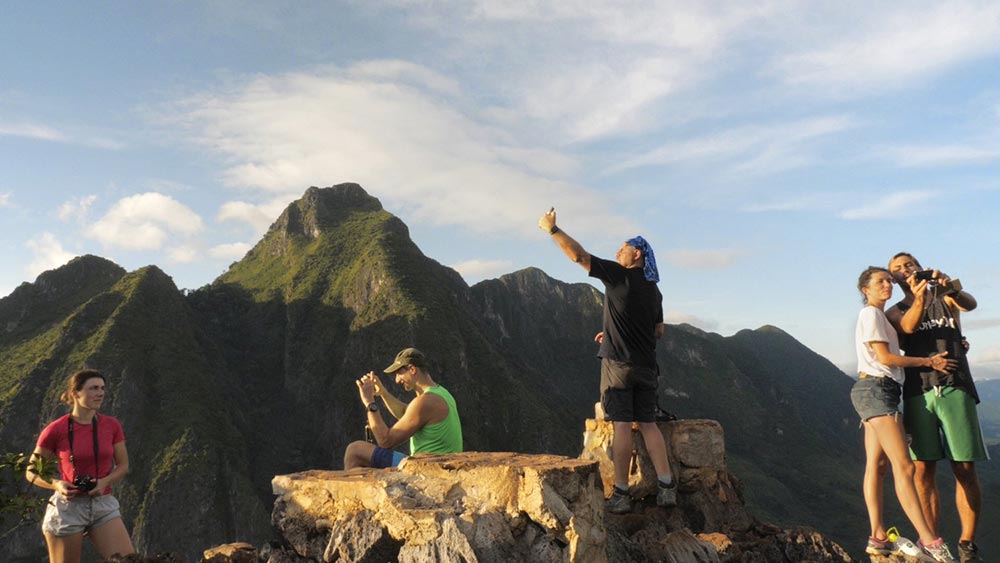 Thursday, May 4, 7:00 p.m.
Peter Jay Sharp Building, 30 Lafayette Avenue
$16, $8 members
Kimi Takesue's Onlookers asks looming existential questions such as: Why do we travel? What do we seek? Onlookers offers a visually striking, immersive meditation on travel and tourism in Laos [which is also the most heavily bombed per capita in history after the U.S. dropped over 2 million tons of bombs from 1964-1973], reflecting on how we all live as observers. Unfolding in painterly tableaux, Onlookers explores the paradox of travel: Why do people fly thousands of miles from home to lounge in a Laotian guest house sipping smoothies while watching reruns of the TV show Friends? Why do we climb to the top of a colossal mountain just to snap selfies, rather than enjoy the extraordinary view? We are present, but absent. Looking, but not seeing.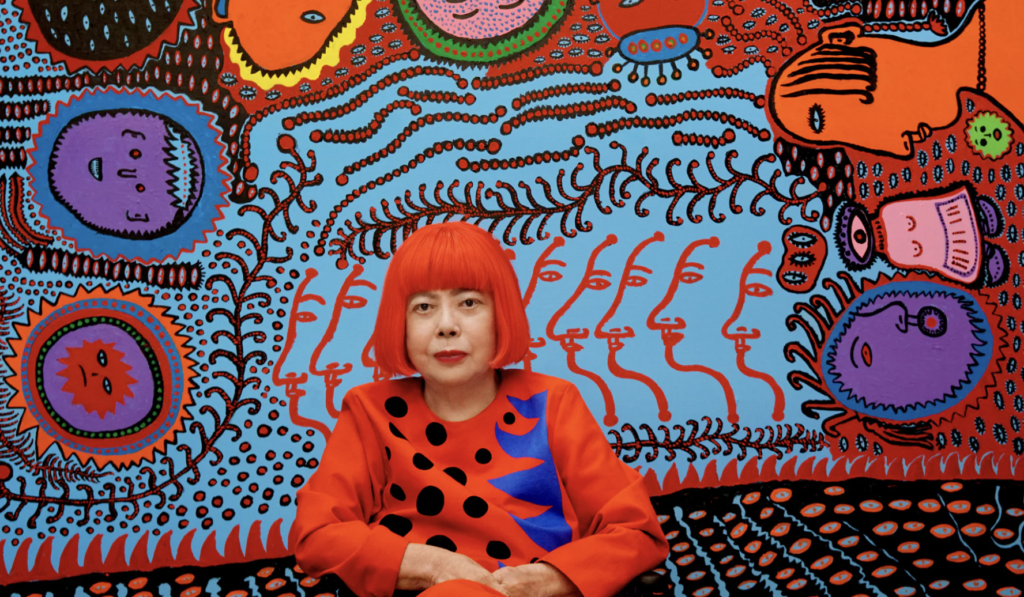 Opens May 11
Yayoi Kusama: I Spend Each Day Embracing Flowers
David Zwirner, 519, 525 & 533 West 19th Street
Free
One of the most celebrated contemporary artists of our time, Yayoi Kusama unveils her latest works in one of her largest gallery exhibitions to date here in New York. The exhibition features new paintings, new sculptures elaborating on her signature motifs of pumpkins and flowers, and a new Infinity Mirrored Room. Born in 1929 in Matsumoto, Japan, Kusama's work has been featured widely in both solo and group presentations. She presented her first solo show in her native Japan in 1952. In the mid-1960s, she established herself in New York as an important avant-garde artist by staging groundbreaking and influential happenings, events, and exhibitions. Her work gained renewed widespread recognition in the late 1980s following a number of international solo exhibitions, including shows at the Center for International Contemporary Arts, New York, and the Museum of Modern Art, Oxford, both of which took place in 1989.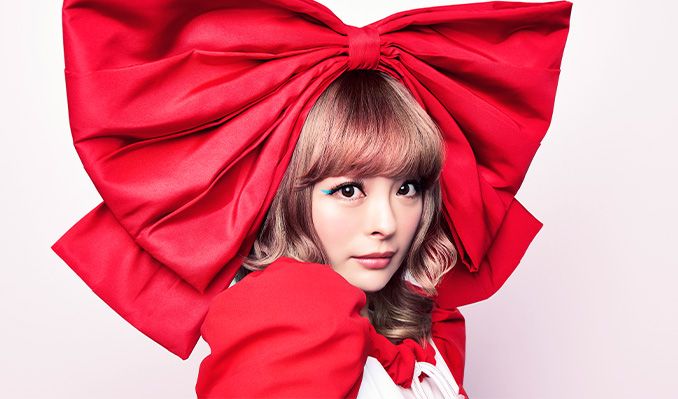 Monday, May 15, 8:00 p.m.
Webster Hall, 125 East 11th Street
$35
Pop singer and icon of Harajuku fashion Kyary Pamyu Pamyu returns to New York for the debut date of her first U.S. tour in five years, supported by French-born and Tokyo-based DJ Moe Shop! last month, the two collaborated on their new song CANDY CANDY (Moe Shop Remix). As fans of KPP know, she's been a J-pop icon since she first amassed a following as a teenage fashion blogger. She later rose to global fame as a viral Jpop music video star, model, and actress, even starring in numerous Japanese TV commercials. Kyary Pamyu Pamyu has sold over 970,000 physical albums and singles in Japan according to Oricon as well as over 2.25 million downloads of her singles, drawing favorable comparisons to Katy Perry and Lady Gaga in her home country. Don't miss one of the most colorful pop performers ever to take the stage!
Read More
Position: One-Year Visiting Assistant Professor of Asian Studies
Posted by: Berea College
Location: Berea, KY, USA
Contract: Full-Time
Here's a job passed along to us:
The Berea College Asian Studies Department announces a full-time, one-year faculty position as Visiting Assistant Professor of Asian Studies, beginning August 2023. The teaching load includes three courses each semester in East Asian (Chinese, Japanese, and/or Korean) humanities (e.g., literature, philosophy, religious studies, etc.). Topical courses based on the candidate's areas of specialization are also possible. PhD by August 2023 and college teaching experience preferred, ABD considered.
Appliction Process: Interested applicants should submit a letter of application, curriculum vitae, statement on teaching philosophy, teaching evaluations, sample syllabi, graduate transcripts (unofficial accepted at this stage), and contact information for three references. More information can be found here – https://myberea.csod.com/ats/careersite/JobDetails.aspx?site=3&id=1268.
Review of applications will continue until the position is filled, but for full consideration applications should be received by June 1st, 2023.
Position: Audience Engagement Specialist
Posted by: Nikkei America
Location: New York, NY, USA
Contract: Full-Time
Below is another job received directly from Nikkei America.
For nearly a century and a half, Nikkei Inc. has offered unparalleled coverage of Japan's economy, industries and markets. The group's business portfolio extends beyond traditional publishing to include broadcasting, online and the widely cited Nikkei 225 stock index. Our flagship newspaper, The Nikkei, boasts a circulation of nearly 3 million. With a network of 51 bureaus in Japan and 37 overseas, our 1,500 journalists are ideally positioned to deliver news and analysis from an Asian perspective to the world.
Nikkei America Inc., a subsidiary of Nikkei Inc., seeks an audience engagement specialist for its Nikkei Asia team in the U.S. This position in New York is for a specialist who can enhance Nikkei Asia's online presence via social media, e-newsletters and more. The right fit will have a passion for news and data, joined with a strong drive to support editors and reporters.
Appliction Process: For more information and to apply, please click here.
Position: Professional Research Assistant
Posted by: University of Colorado
Location: Boulder, CO, USA
Contract: Part-Time
Thanks to JETAARM for passing along the following opportunity:
The Program for Teaching East Asia at the Center for Asian Studies at the University of Colorado Boulder is hiring a part-time Professional Research Assistant.
The Professional Research Assistant will serve as a TEA Staff Assistant, responsible for working with the TEA Director, project PIs, and Asian studies faculty on campus to design, deliver, and assess the impact of professional development programs in Asian Studies for K-12 teacher audiences.
Application Process: For more information and to apply, please click here – https://jobs.colorado.edu/jobs/JobDetail/?jobId=47520
Position: Two Interdisciplinary Librarian
Posted by: University of Colorado
Location: Boulder, CO, USA (Hybrid)
Contract: Full-Time
Thanks to JETAA USA Country Rep, Adam Lisbon for passing along the opportunity at the University of Colorado, where he's currently employed:
Key Facts: Work Period is Three Years
Salary: $67,000-$71,000 + Professional Development Funds + Benefits (Health Insurance, etc.)
Seeking historically underrepresented groups to train in the field of Academic Librarianship, 2 positions available. You would be hired as Research Faculty for a 3-year appointment. You have the opportunity to explore your areas of interested, see full post linked above for details. You will receive mentorship and training. If you have relevant experience with Libraries, and/or Library/Information Science, but haven't been felt sure about pursuing a library career in Academia, this is a great way to start. Be sure to read the official job posting in detail.
The University of Colorado Libraries encourages applications for two Interdisciplinary Librarians as part of the Librarians of the Future Diversity Residency Program for three-year research faculty appointments. The purpose of this program is to introduce early career professionals, and in particular, members of historically underrepresented groups, to career opportunities in academic librarianship, which will enrich the profession by introducing new perspectives and fostering connections among librarians from diverse backgrounds.
Read More
Position: Numerous Job Openings
Posted by: DSA International 
Location: International
Contract: Full-Time
Thanks to Emi Tanaka from DSA International (a Japanese recruiting company) for passing along the following information. Please feel free to reach out to them if you're interested in a position at <jobs@dsajobs.net>.
Nationwide & International Japanese/American Corporations- New Multiple Job Listings! 2023

Japanese/American Companies seeking candidates nationwide & international. All of our positions are direct-hire with company benefits!  Please see the below partial listings, we also have many other positions available! 
Read More
Position: Numerous Job Openings
Posted by: Quick USA 
Location: Multiple
Contract: Full-Time
Thanks to Kyoko Shibata from Quick USA (a Japanese recruiting company) for passing along the following information. Please feel free to reach out to him if you're interested in a position at <shibata@919usa.com>.
■West Coast
Bilingual Outside Sales/ $45~60K / Carson, CA / Retail, health, and beautyAudit Accountant Associate / 70-130k / Fully remote or Torrance or NJ / CPA firm
Sushi chef / $17-21/hr+ tip / Las Vegas, NV / Japanese restaurantInside Sales / 50K / Torrance, CA / Manufacturing
Customer Support Engineer / $36-42 /h / Fremont CA  or OR or AZ / Semiconductor
■East Coast
IT Consultant / 100K- 150K / Manhattan, NY / IT
Sales / $45K~55K  / Jessup, MD / Food tradingAccounting/Administrative Staff / 50K-70K / New York, NY / ManufacturingAssistant Manager / 75-85K / New York, NY / ManufacturingSales Manager  ( Founding Member )  / 70-75K / Orland FL / Manufacturing, Trading
■Central
Sushi Chef / 50 – 70K +tip / Austin, TX / Japanese restaurant
Sales representative/ 54K / Stone Mountain GA / Food
Admin & Coordinator Assistant / $18-20/H / Gainesville GA / Logistic
Staff Accountant / 60K / Dallas, TX / Entertainment
Interpreter / $20-25/h / Bowling Green, KY / Manufacturing
HR Specialist / 70-90K / Glendale Heights, IL / Trading
Application Process: For more information and to apply, please click here – https://www.919usa.com/e/jobSearch.aspx#. 
Posted by Sydney Sparrow. Click here to join the JETwit Jobs Google Group and receive job listings even sooner by email.
---
Position: Webpage Management and Public Relations Staff Member
Posted by: Consulate-General of Japan in Boston
Location: Boston, MA, USA
Contract: Full-Time
Here's a job received directly from the Consulate-General of Japan in Boston:
Application Process: The Boston Consulate of Japan is currently hiring for the position of Webpage Management and Public Relations. Candidates should submit their resumes and cover letter to application@bz.mofa.go.jp. There is no deadline- we will review applications as they come in.
More information on the position can be found here:
https://www.boston.us.emb-japan.go.jp/itpr_en/11_000001_00346.html
Professional Writer/Interpreter/Translator Stacy Smith (Kumamoto-ken CIR, 2000-03) presents WIT Life, a periodic series about aspects of Japanese culture such as film, food and language. Stacy starts her day by watching Fujisankei's newscast in Japanese, and here she offers some interesting tidbits and trends along with her own observations.
Happy spring! It's hard to believe that May is right around the corner. Earlier this year I spent two weeks in Japan (my first trip in six years, after a few stops and starts during Covid), and timed it extremely well to catch the 桜 (sakura, or cherry blossoms) at their peak in two of the four cities I visited. One was Kyoto, which is always a special place for me to return to as it is where I studied abroad during my first time in Japan. The other was Kumamoto, where I lived for three years during my time as a JET. It was a fantastic homecoming filled with long-overdue reunions, delicious food, 温泉 (onsen, or hot springs) and お花見 (ohanami, or cherry blossom viewing). I don't know when my next trip will be, but here's hoping it's sooner than another six years!
When I returned to the U.S. everything was in full bloom, so I felt lucky to be able to enjoy a double spring. I love this season with its wonderfully warm afternoons, as well as chilly mornings and nights where hot tea hits the spot. I brought back sakura tea and a wide assortment of other cherry blossom goods, so hopefully those will tide me over when I start missing Japan…

Yesterday I had the chance to see the Cannes award-winning film Plan 75, which is showing at IFC Center through Friday. The title refers to a Japanese government program that encourages the elderly to terminate their own lives (and will subsidize this), as a way of relieving this demographic's social and economic burdens. The film follows the three main characters of a 78-year old woman considering Plan 75, a young civil servant working on behalf of the plan, and a Filipino health care worker who ends up working for the plan. Each goes through their own personal journey over the course of the film's almost two-hour duration, changing the way they view the plan and their roles in relation to it. The weight of this dystopian film makes it anything but an easy watch, but its heaviness is commensurate to the heft of the premise.
Read More
Posted by Sydney Sparrow. Click here to join the JETwit Jobs Google Group and receive job listings even sooner by email.
---
Position: Administrative and Finance Associate (4-year Fixed Term)
Posted by: Stanford University
Location:Stanford, CA
Contract: Full-Time
Thanks to JET alumna, Jennifer Hwang (Shizuoka-ken, 2008-2012) for sharing the following opening on her team. Unfortunately, they are unable to sponsor visas:
This is a great opportunity to enter the higher education space and support graduate students! This is a four-year fixed-term position with the possibility of becoming a permanent position.
The Office of the Vice Provost for Graduate Education (VPGE) is a dynamic and fast-paced team that delivers programs to Stanford's 9,000+ graduate students and 2,400+ postdoctoral scholars. We work collaboratively across the university with schools and other vice provost areas to enhance the graduate educational experience. VPGE supports programs, administration, and service to the university community and graduate students in five portfolio areas: fellowships and funding, professional development, diversity and inclusion, interdisciplinary learning, and academic guidance.
Read More
Posted by Sydney Sparrow. Click here to join the JETwit Jobs Google Group and receive job listings even sooner by email.
---
Position: Japanese/English Interpreter
Posted by: Nippon Piston Ring of America, INC
Location: Bardstown, KY, USA
Contract: Full-Time
Here's a job received directly from the company:
We are currently searching for a Japanese/ English Interpreter.  This employee must be able to translate documents and interpret conversations.  We would like this candidate to have a manufacturing background. This is an hourly position that will work M-F onsite from 8 AM-4:30 PM.  The pay range is $20-27 per hour.
Application Process: For more information or to apply visit: https://www.paycomonline.net/v4/ats/web.php/jobs/ViewJobDetails?job=125592&clientkey=09766551DB420EA855098188B0B864EC or reach out to Janet Pike; <j-pike@notes.npr.co.jp>.