Jun
9

Art, Art & Design Observer, Books, Events

Comments Off

on AIGA and Phaidon Present: Iro: The Essence of Color in Japanese Design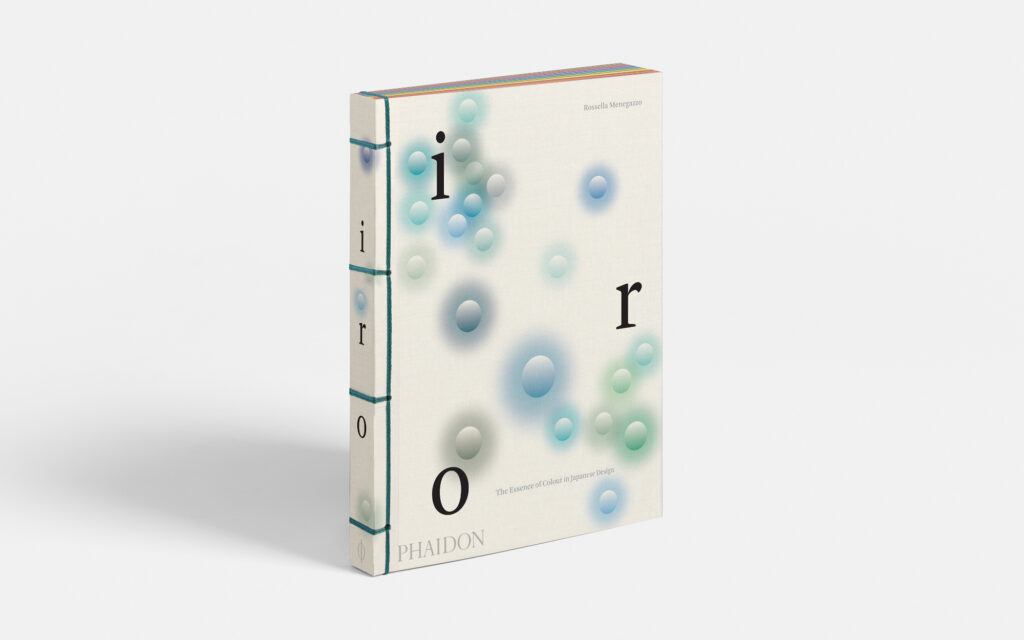 Join Lee-Sean Huang (co-founder of JETWit, board member of JETAANY, and former ALT in Oita) for a free livestream on Thursday, June 23 at 1 pm Eastern / 10 am Pacific with Rossella Menegazzo, professor and author of Iro: The Essence of Color in Japanese Design. The event is a collaboration between Phaidon, the book's publisher and AIGA, the professional association for design, where Lee-Sean serves as the Director of Design Content and Learning.
RSVP to attend the livestream on Zoom. The session will also be recorded and posted online on AIGA.org. Use coupon code AIGA20 for 20% off when you order a copy of Iro: The Essence of Color in Japanese Design from Phaidon.com.
Explore Japanese design through the lens of Japan's traditional color spectrum – a fresh take on a fascinating topic.
The traditional colors of Japan have been in use since the seventh century, originally to indicate rank and social hierarchy but, over time, their significance has broadened to include all manner of designed objects. This landmark volume celebrates a curated selection of 200 colors (iro in Japanese), with each traditional shade illustrated by one or more items – ranging from 16th-century kimonos to contemporary chairs, humble kitchen utensils to precious ceramics – providing a unique route to a deeper appreciation of Japanese design. Expertly bound in a traditional Japanese style, this stunning book is a beautiful design object in its own right and is a must-have for all lovers of design.
Rossella Menegazzo is Associate Professor of the History of East Asian Art at the University of Milan, with a PhD in Oriental Studies from Ca' Foscari University, Venice. She is the author of numerous texts on Japanese photography, graphic design, and traditional ukiyo-e art, including Phaidon's bestselling Wa: The Essence of Japanese Design, and curator of several exhibitions. Menegazzo is a regular contributor to national newspapers in Italy, writing articles on Japanese culture and art. In 2017 she was appointed with the Japanese Foreign Minister's Commendation.
Mar
5

Art & Design Observer, Audio, Career, Interview/Profile, JETAA Podcast Beat, LifeAfterJET, Notable JET Alums, TED JETs

Comments Off

on The JETAA-sphere Podcast: Ep 8 – Designer, educator and JETAANY stalwart Lee-Sean Huang (Oita-ken, 2003-06)
*******************************
Designer, educator and longtime JETAANY contributing member Lee-Sean Huang (Oita-ken, Nakatsu-shi, 2003-06) joins Steven Horowitz(Aichi-ken, 1992-94) and Zach Piper (Kochi-ken, 2001-04) to talk about his path to JET and since JET as well as his longtime role as JETAANY Webmaster. Plus hear Leesean singing enka!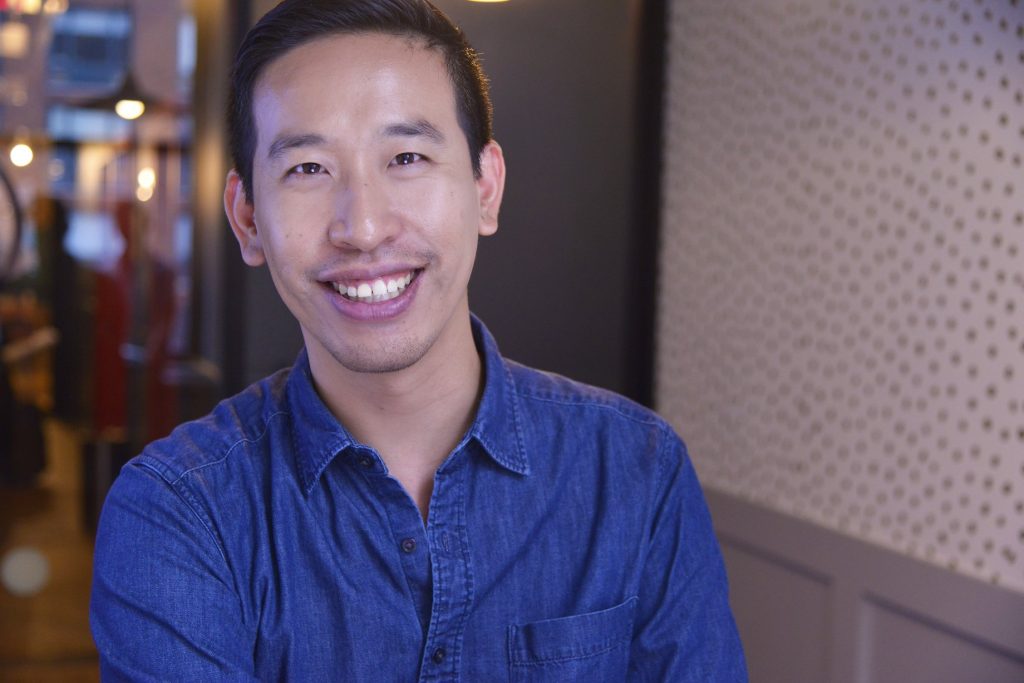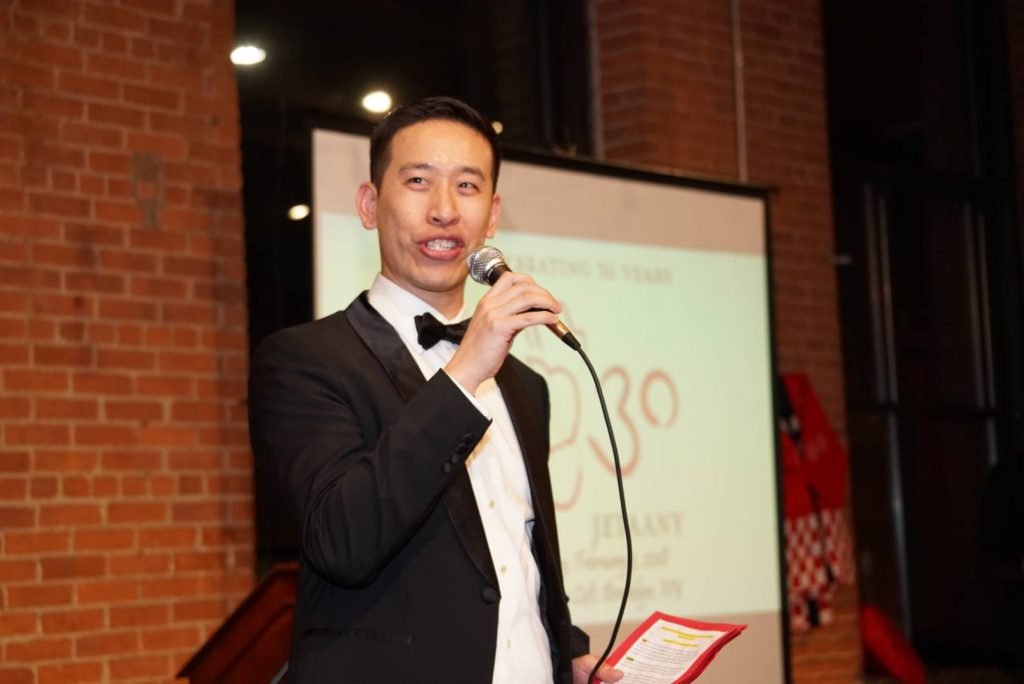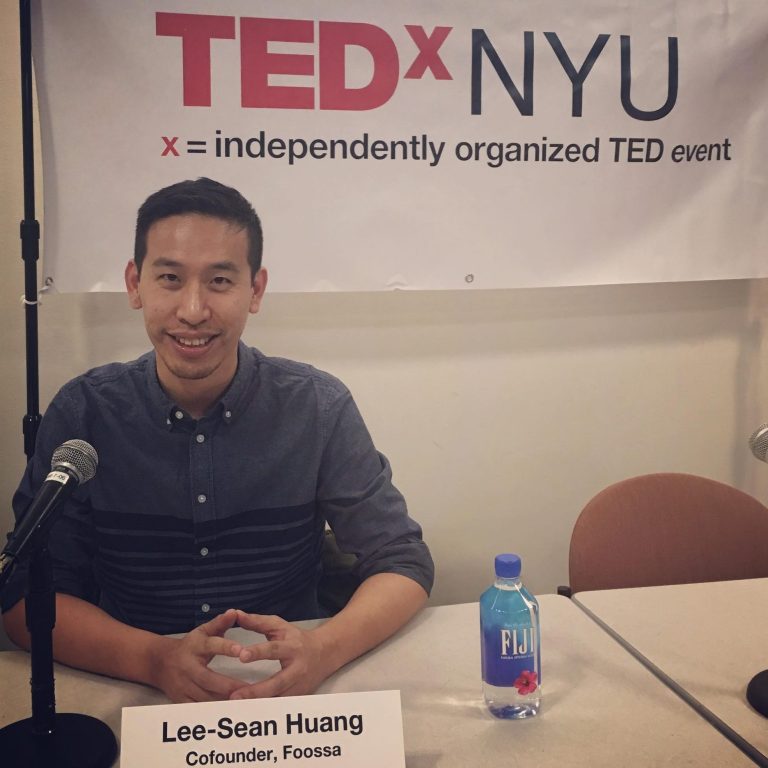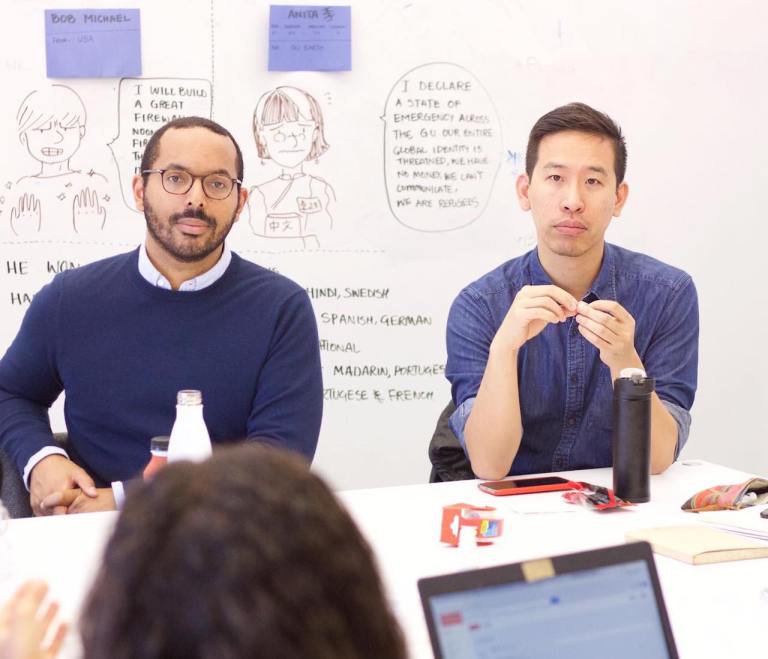 Show Links:
Other JETs/JET alumni mentioned in this episode:
Credits
Intro/Ending narration by Rose Horowitz (COJ)*
Art/Design by Lee-Sean Huang (Oita-ken, 2003-06)
Podcast hosting on Transistor courtesy of Percival Constantine (Kagoshima-ken, 2008-13)
Comments? Questions? Suggestions?
Email Steven Horowitz at stevenwaseda@gmail.com
*********
The JETAA-sphere Podcast is a production of JETwit.com, with special thanks to USJETAA and CLAIR for their support.
*COJ = Child of JET
Oct
22

Advice, Art, Art & Design Observer, Article/Journalism, Audio, Books, Cartoon/Illustration, Interview/Profile, JETAA Podcast Beat, Travel/Tourism, Writers

Comments Off

on Krewe of Japan Podcast S02E03 – Manga: Literature & An Art Form ft. Danica Davidson & S02E04 – Japanese Theme Parks ft. TDR Explorer
Posted by: Doug Tassin (Fukushima-Ken ALT, 2007-2010 & Krewe of Japan Podcast Co-Host)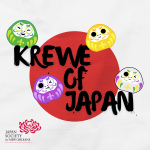 DOUBLE TROUBLE (aka whoops I forgot to post last week…)
Last week on the Krewe of Japan Podcast…
The Krewe (shonen) jumps into the world of manga! Nigel, Jennifer, & Doug provide an intro to manga for those unfamiliar with it, notable characteristics, and why you should consider picking up a volume and read. Afterwards, they sit down with Danica Davidson, author of 17 books & frequent manga journalist for Otaku USA & other major publications, to discuss her career path, the manga industry, & things you may not have known regarding the manga scene!
This week…
Strap in for a wild ride as the Krewe talks Japanese theme parks! Nigel, Jennifer, & Doug all share their own experiences and favorite parks around the country. Then, Chris Nilghe of TDR Explorer joins us to talk all things theme parks! Tokyo Disney vs. Universal Studios Japan… who wins? Chris shares his top tips & tricks, along with some great insider knowledge for planning any theme park-based trip in Japan!
The Krewe of Japan Podcast is a weekly episodic podcast sponsored by the Japan Society of New Orleans. Check them out every Friday afternoon around noon CST on Apple, Google, Spotify, Amazon, and Stitcher. Want to share your experiences with the Krewe? Or perhaps you have ideas for episodes, feedback, comments, or questions? Let the Krewe know by e-mail at kreweofjapanpodcast@gmail.com or on social media (Twitter: @kreweofjapan, Instagram: @kreweofjapanpodcast, Facebook: Krewe of Japan Podcast Page, & the Krewe of Japan Youtube Channel). Until next time, enjoy!
Nov
30

Art & Design Observer, Translating/Interpreting, WIT Life, Writers

Comments Off

on WIT Life #255: San Francisco's Xanadu Gallery
WIT Life is a periodic series written by professional Writer/Interpreter/Translator Stacy Smith (Kumamoto-ken CIR, 2000-03).  She starts her day by watching Fujisankei's newscast in Japanese, and here she shares some of the interesting tidbits and trends along with her own observations.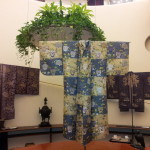 My current three-week business trip finishes on the West Coast, with Thanksgiving in San Francisco and the weekend here in Seattle.  When I am in the former city, one of my favorite places to visit is the Asian antique art themed Xanadu Gallery.  I was first drawn to visiting this location as its architect was Frank Lloyd Wright, who I love.  Interesting fact is that he used this building to practice how to incorporate curves into his designs, and five years later went on to create the Guggenheim with its distinctive spiral.
Xanada features a permanent jewelery collection upstairs as well as rotating exhibits, and I was nicely surprised to find that this time Japanese items were being showcased.  As seen in the picture, the main display is of exquisitely detailed Noh robes.  They have typical Japanese patterns such as Read More
Oct
10

Art, Art & Design Observer, Cultural Outreach, JETAA Chapters

Comments Off

on JETAA New South Wales organizes uchiwa design competition for Sydney Japan Festival 2013
Posted by Eden Law of JETAA New South Wales:

To help promote the Japan Festival 2013 happening in Sydney on December 14, we folks at the JETAA New South Wales chapter have hit upon the idea of running an uchiwa design competition. As the Japan Festival takes place at the height of the Australian summer, an uchiwa seemed a logical choice as one of the cultural icons of Japan. Competitors are invited to submit a design that will decorate a thousand uchiwa, or traditional Japanese rigid fans, which will be handed out to help visitors to the festival stay cool and look cool. Some additional prizes may also be announced at a later date.
It's been an idea that's been percolating for a while, which we've able to realise thanks to the support and funding of the Sydney Japanese consulate. Part of the planning required sorting out our funding and locating a printer in Japan – anyone who's ever been in Japan during summer would have noticed the masses of these uchiwa printed in their thousands by companies to promote and advertise everything from business services, new products to idol concerts and movies. If successful, we hope to run it next year again, and hope that it will become our unique stamp on the festival.
The competition site can be viewed at www.jetaansw.org/uchiwa-comp-page/, and runs until November 3rd 2013. Winner will be announced on our website, Facebook group (as well as the festival page) and Twitter.
Jun
22

Art & Design Observer

Comments Off

on Mie JET creates new JET t-shirt on Etsy
Via the JETAA DC yahoogroup:
Australian JET Philip Gray (Mie-ken) has created a JET t-shirt that many will appreciate: http://www.etsy. com/listing/ 101525351/ buy-2-4-6- 8-jet-animal- t-shirts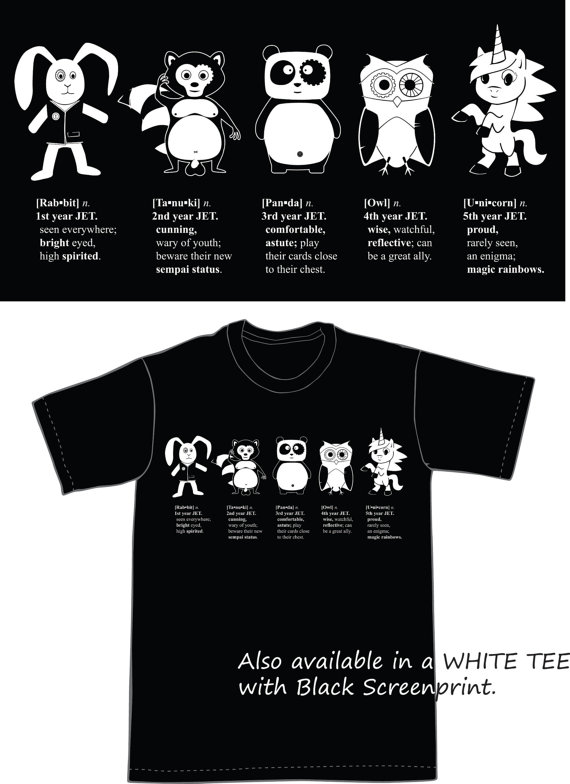 Oct
4

Art, Art & Design Observer

Comments Off

on Les Pumps: Japan-inspired Shoe Art
by Lee-Sean Huang (ALT, Oita-ken, 2003-06). Lee-Sean is an artist, designer and educator based in New York City. He is the webmaster of JetWit and JETAANY. His new Art & Design Observer series features profiles art, design, and culture with a Japanese flavor.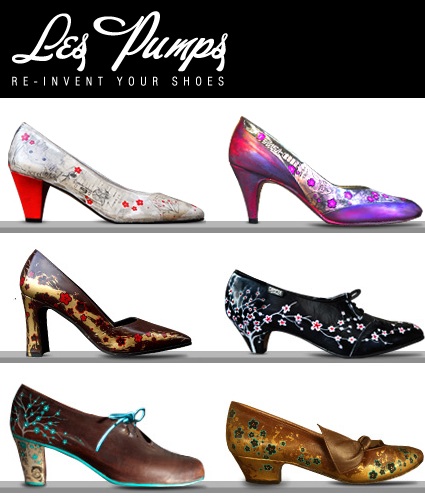 Les Pumps is a collection of handmade art by the Barcelona-based Brazilian artist Caio de Paula Marques that uses vintage women's shoes as 3D canvases.  Caio decorates the shoes with hand-painted details and applies old manga art as a collage. The first Les Pumps collection is called "Sakura Vintage," and Caio cites Japan as a major influence for his creative work.  Are there any JET visual artists out there whose work has been influenced by Japan?  Let us know in the comments, and we can feature your work here on JetWit.
According to the artist:
Les Pumps was born out of the need of creating an artistic project, in a more old fashion way, that involved manual crafts and to have a little break from using mainly digital tools as I have done as a graphic designer in the past years.

So in the search for interesting structures, aiming to work in a three dimensional way, and being a shoe lover myself, such fetishistic object of the feminine world seemed the perfect canvas for my art work.

Many hours have been put into each pair, from the investigation and purchase of the shoes, through which I´ve learned a great deal (now I can tell the difference between a pair of pumps from a pair of stilettos) and the many steps of execution till the final piece is ready, an average of 15 hours is needed.

For my first collection, the main motif has been SAKURA (meaning cherry blossom) so full of symbolism in Japan, reflecting the great interest I've always had towards this country and its culture ever since I can remember.

Perhaps the most innovating about this collection has been the use of COLLAGE, technique that allows the creations of different contexts and in this case, also recycles other artist's works, which also relates to the concept of Vintage. Once more, the Nipponic culture is present as the paper I use is actually from 80's manga.

VINTAGE SHOES have been my choice, as they convey history and strengthen the artistic value and the concept of uniqueness.