Renay Loper (ALT, Iwate 2006-2007) is a freelance writer and international education professional currently seeking FT opportunities.
As we watch the news…check our emails…and receive phone calls and updates about what is happening in Japan daily, I am sure that images and fond memories of our time there flood our minds. Our hope, prayers, and positive energies remain with our friends, families, colleagues, and fellow JETs still in Japan.
I wanted to share a positive note and reflection that I wrote during my time as an ALT in Iwate. In the least, I hope I can incite a smile.
Enticed by your beauty and charm.  My interest was peaked from the first time I heard about you…only in passing.

"I've got to meet her".

I willingly left my land behind.  Blindly following your majestic legend.  Your mystery captivated me.  I was led like a shy schoolgirl following a strange hand offering a piece of candy.

Not knowing where my decision would land me, I went.

Greeted by the rising sun, and the setting smiles. You hugged me. I hugged back.

I was consumed by your culture and charm.  Your fickle mind left me unarmed.  Your questioning eyes stare at me.

Piercing my being.

I want to give you my all.  Share with you everything that I am.  I am nervous.  Borderline afraid. I am forced to ask myself, "why?"  You have shared with me the intricacies of your history.  Your timeless culture has embraced me.

Surely I can do the same.

Greeted by a room full of your children My worries are trumped, to return no more. You have welcomed me unconditionally.

To you, Lady Japan, I say thank you.
Published 2007 JET Journal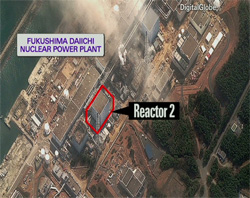 After his hometown of New Orleans was ravaged by Hurricane Katrina the Japanese government offered material and monetary assistance that surpassed $1 million and that included tents, blankets, power generators and portable water tanks. Japan also provided $200,000 to the American Red Cross to aid hurricane victims. Now former Fukushima Prefecture, Iwaki City JET from 2007-2010 Doug Tassin is on a mission to help his former home in Japan.
The New Orleans Japan Quake Fund is currently in the process of being established. It is being formed by a coalition of New Orleans-based, Japan-related groups: Japan Club of New Orleans, Japan Society of New Orleans, jetaaNOLA (JET Program Alumni Association, New Orleans Chapter), and Japanese Garden Society. With the full support of Honorary Consul General of Japan Donna Fraiche and hopefully the endorsement of the govenor of Louisiana and mayor of New Orleans, we are creating this fund as a means for all of New Orleans to repay the generosity and care that Japan showed us in our time of need. This donor administered fund will be created through the Greater New Orleans Foundation (GNOF), and we plan to raise money in the fund and give it directly to an organization in Japan. GNOF has a long history of successfully administering funds, and we will still be able to direct where the money goes.
Click below to read the full story by Doug and see how you can make a difference. Yoroshiku Onegaishimasu.
http://www.facebook.com/note.php?note_id=10150159551445306
This post was written by Sam Frank, an ALT who taught English in Hiraizumi-Cho, Iwate Prefecture from 2002-2004 and worked in Shirahama-cho, Wakayama Prefecture as a JET from 2004-2006. He currently manages the New York Division of UnRated Magazine (http://unratednyc.com) and works as a Project Manager at Arrow Root Media (http://arrowrootmedia.com).
Dec
14

Academic, Article/Journalism, Japan Trends, JetWit Diary, Return on JET-vestment, Writers

Comments Off

on Report: "Reinvigorating US-Japan Policy Dialogue and Study" and implications for JET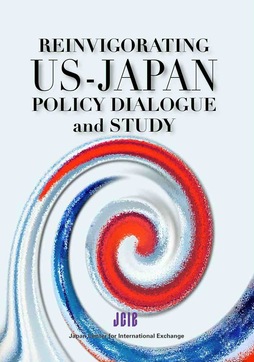 There's a very JET-relevant report just published by the Japan Center for International Exchange titled "Reinvigorating US-Japan Dialogue and Study." (Notably, JET alum Jim Gannon (Ehime-ken, 1992-94), Executive Director for the US office of JCIE, was involved in the drafting of the report.)
Though the report only mentions the JET Program once (on page 33 of the report), it's clear that the still largely untapped resource that is the JET alumni community of over 50,000 worldwide (25,000+ in the US) has the potential and the ability to play a significant role in US-Japan relations going forward given the decline in energy and resources devoted to US-Japan policy dialogue and study cited in the report.
The gist of the report is that "the institutional base of US-Japan policy dialogue and study has started to erode in recent years."  However, the report also "finds fertile ground to deepen bilateral dialogue and better leverage the extensive human networks that have developed between the two societies."
The main obstacles to reversing this trend appear to be:
a shrinking institutional base for US-Japan relations and failure to fully take advantage of available resources (e.g., the JET alum community);
reduced funds available in Japan to support these activities (due in a large part to a down economy); and
to some extent, increased interest in and focus on China
As JET alums, the above trends may be beyond our control.  But we are a big part of that extensive human network that needs to be leveraged.  And regardless of the obstacles, the ball is in our court to be part of the solution.  Tough times call for innovative solutions.
Gambarimashou.
JetWit Diary is a new feature by Steven Horowitz (Aichi-ken, 1992-94), founder and publisher of JetWit. Steven is available on a consulting basis to assist organizations with any membership building, social media consulting, creative communications and writing needs.
JET and the Local Government Challenge
In light of recent information about Aichi's decision to forgo prefectural JETs and awareness that, in contrast, Hyogo and Kobe seem to be very supportive of JET, and after a suggestion by JETAANY President-to-be Monica Yuki that perhaps it would make sense to focus our energies on the the prefectures that are the most JET-friendly, I thought it would be a good idea to figure out statistically which prefectures or contracting organizations are making the most use of JETs.
To that end, further below (after the "Read More" break) is a list of the contracting organizations with the most JET ALTs.  (FYI, a "contracting organization" is a prefecture, city, board of education, etc. that allocates budget towards hiring JETs.)
In the meantime, I think it would also be very helpful to get a sense of why some contracting organizations continue to support and hire JETs while others do not.  So I'd like to request that any JETs and JET alums out there (especially CIRs) get in touch if you have any perspectives based on conversations or other interactions.
Email responses to

:  jetwit [at] jetwit.com

Generally speaking, of course, I'm well aware that tight budgets have a lot to do with the attrition.  But it might be helpful to dig a little deeper and know why JET is prioritized above or below other budget items.  Also, what factors might cause a contracting organization to change the way it views or prioritizes JET?  And perhaps any ways that some prefectures may have found to extract more value (short and long term) from having JETs that helps justify the expenditures.  e.g., Perhaps some prefectures have found successful ways to incorporate JETs into strong sister city relationships that continue to benefit the prefecture/city over time.
On a related note, thanks to conversations with knowledgeable JET alums, I now understand a bit more about how the relationship among budgets, the JET Program and dispatch companies such as Interac.  The central government used to provide a certain amount of funds to the local governments to hire JETs.  Now, as I understand it, the funds may be used to hire ALTs.  This means that the local governments can (and increasingly seem to) choose to hire ALTs via a dispatch company rather than JETs.  (There's a whole separate issue on the legality of public schools hiring contract employees via dispatch companies, about which I know very little, but I don't think it makes sense from a JETAA perspective to focus on that.)
JetWit is starting to get more and more job listings.  That's because
We don't charge to post job listings and circulate them to the JetWit Jobs Google group (because I never want to create barriers to JETs and JET alum access to job opportunities); and
We've gotten a few more U.S.-based Japanese staffing companies to see the light, i.e., that if they're not posting their JET-relevant jobs on JetWit, they're missing a huge opportunity.  (Though I do encourage them to make a contribution if they're happy with the results and want to make sure that JetWit continues to exist for their benefit.)
If you know any staffing companies with JET-relevant job listings, tell them to email jetwit [at] jetwit.com and we'll get them out to the community.
That's all for this edition of JetWit Diary.  Have a Happy Chanukah and enjoy your bounenkais.
Yoroshiku onegaishimasu,
Steven Horowitz (Aichi-ken, 1992-94)
Brooklyn, NY
jetwit [at] jetwit.com
******** Read More
JetWit Diary is a new feature by Steven Horowitz (Aichi-ken, 1992-94), founder and publisher of JetWit. Steven is available on a consulting basis to assist organizations with any membership building, social media consulting, creative communications and writing needs.
There's a lot going on in the JetWit (i.e., JET and JETAA) world right now.  New ideas.  New information.  New projects.  New people.
Seattle
I had a great trip to Seattle, primarily to visit JET alum friends (and take in the JETAA Pacific Northwest Happy Hour).  I reconnected with former PNW Newsletter Editor Liz Sharpe, former PNW officers Ryan Hart and Shun Endo, and current President Sandra Sakai.  Also got to meet a lot of new people, and even JetWit contributor, Stephanie Boegeman, whom I'd never met in person and who is heading to Cambodia to work for JET alum-founded PEPY Tours).  As a chapter, PNW very much has their unchi together.  e.g., At the happy hour, they had a staff of 2 or 3 alums manning a spreadsheet on a laptop, taking everyone's orders and keeping track of who owed what so that the bill worked out right in the end.
I also learned that the Kobe-Seattle sister city relationship is strong, and that despite the reduction in Aichi prefectural JETs, Hyogo-ken is still a big supporter of JET and perhaps a good model of how to really extract value from JET and from sister city relationships.  In fact, there's a Hyogo Business & Cultural Center in Seattle that typically employs a JET alum.  (Currently it's Ben Erickson who also serves as PNW's Webmaster.)
Sister Cities
Speaking of sister cities, I recently spoke with Laura Giroux, Membership Director of Sister Cities International (based in D.C.)  The conversation came about thanks to Carlo Capua, a Fort Worth, TX-based JET alum who is on the Board of SSI and who got in touch after seeing the JET-Sister Cities List Project on JetWit.  The purpose was to learn more about SSI and see if there's any potential for collaboration with the JET alum community.  But in the process, I gained some historical perspective on sister cities from Laura.
Did you know that the first ever sister city relationship was apparently formed in the 1930s between Toledo, Ohio and Toledo, Spain?  Also, SSI was formed thanks to President Eisenhower who, following WWII, pushed for grassroots cultural exchanges especially among the Axis Powers (Japan, Germany and Italy) which led to the creation of SSI as well as many other sister city relationships in those countries.  As many of us have noticed, Japan in particular really took to the sister city concept.
FYI, the potential for collaboration with JET alumni may lie in the fact that sister city relationships often involves the over-60 set who have time to maintain the relationships and high school students who have time to go on exchanges.  As a result, it sounds like energy from internationally-minded folks in the 23-to-50 age range could be beneficial in some form.  Just something to tuck away in your brain for future use and ideas generation.
State of JET
The reason I've been focused on the sister city relationships is because it's becoming clear that one of the key links to sustaining JET lies in identifying its value to Japanese local governments.  Based on feedback from knowledgeable sources, I've heard that the value of JET has been strongly recognized at the central government level.  The JETAA USA press release, the series of op-eds in the Japanese media (including one by JET alums Jim Gannon, Michael Auslin and Paige Cottingham-Streater), pressure perhaps from the U.S. State Department and general common sense of have merged to make key political constituencies aware of how significant a role JET has played and continues to play in US-Japan relations.
That said, there remain long-term concerns about JET's survival.  And attrition at the local level figures as a major one of those concerns.
JET-Visitors Tally Project
In addition to the JET-Sister Cities List Project, another upcoming JetWit project aimed at the JET-local government relationship will be the "JET-Visitors Tally Project." (That project name is not set in stone, btw.) The gist of the project is that JETs are directly responsible for some amount of tourism revenue for Japan given that most of us had family and friends visit them in Japan.  Hence, JETs have been directly responsible for significant tourism dollars (or rather, yen) pouring into Japan's economy.  And this tourism income, as far as I can tell, is not being factored into any cost-benefit analysis or discussion of the JET Program or JETAA.
So, working off an idea raised by Dennis Li (an officer of the Texoma JETAA chapter) at this year's JETAA USA Conference in NYC in August, this project will invite JETs and JET alums to tell us how many people (and "people-days") they have been directly responsible for bringing to Japan.  The result will be a minimum estimated amount of tourism revenue that JET has generated for Japan.  So start reaching back into your visitor memories and stay tuned for the official announcement.
JetWit Funding
And lastly, it's time to have a potentially uncomfortable discussion about money.
In a nutshell, for the last 3+ years I've been building JetWit as a free resource for the JET and JET alumni community.  This has all been an extremely enjoyable labor of love.  But I'm at the point where I need to start generating enough revenue to justify the time I'll need to continue spending.  (And ideally to be able to pay other key contributors at some point.)
I'm going to put up a more detailed post about this in the near future.  But I believe to make JetWit continue to work and grow, the 3 most likely sources of revenue, and the 3 ways you can potentially help are:
1.  Direct member contributions – If you think JetWit is a public good worth supporting and that you'd like to see continue to exist, please feel free to contribute via PayPal.
2.  Advertising– Advertise your business or services on JetWit.  Or introduce JetWit to businesses likely to advertise.  (Contact information for a specific person at a company is always helpful.)  JetWit has become the de facto central source of JET-relevant information, original content and job listings, is read by key people at CLAIR, the Consulates and MOFA and gets over 13,000 hits/month.  Pretty good demographic, right?
3.  Grants – Do you know of a grant or foundation that would be a good fit for JetWit?  Even better, can you help put a proposal together?
I'm always open to ideas, suggestions and experimenting.  So feel free to get in touch with ideas and suggestions or just to brainstorm.
********
Here's wishing JetWit readers a Happy Thanksgiving (and a belated Happy Thanksgiving for our Canadian readers).  I should mention that I'll be in Tampa, FL around Christmas time and will be looking to meet up with folks from the JET alum community down there on Dec 26 or 27.  So get in touch if by any chance you'll be nearby at that time.
Yoroshiku onegaishimasu,
Steven Horowitz (Aichi-ken, 1992-94)
Brooklyn, NY
jetwit [at] jetwit.com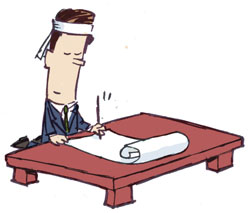 JetWit Diary is a new feature by Steven Horowitz (Aichi-ken, 1992-94), founder and publisher of JetWit. Steven is available on a consulting basis to assist organizations with any membership building, social media consulting, creative communications and writing needs.
Early November for JETAA chapters usually means welcome back receptions and career forums.  It also means a great opportunity to gather JET-relevant info.
Here in New York, one thing that was clear in Ambassador Nishimiya's speech at the JETAANY Welcome Back reception is that JETAA has played a significant role in helping to communicate the value of JET to the Japanese public and that JETAA's efforts have been noticed and appreciated.  Those efforts have helped at the central government level to push back against some of the negative and often not-so-well-informed commentary that was getting out there.
That said, I also learned from a recently returned Aichi JET that Aichi will no longer take on prefectural JETs as of the coming year.  That news is a bit concerning.  Because if budget cuts at the local level take a toll on the JET Programme, and in turn the future number of JET alums, then that means a shift in our priorities.
Going forward, perhaps we need to focus our energy on local governments in Japan and finding ways to help them get a better return on their JET-vestment.  It's worth noting that many JETs are already giving back to their local governments in lots of ways.  JETs have set up businesses, have brought tourists, have nurtured sister city relationships and done other things that have provided value.  You may not have heard about most of them, but they're happening.  Which means on that level, the challenge is to identify them, gather them and make sure people know about them (e.g., by writing about them on JetWit, on chapter websites, in the media, etc.)
But it also means that the JET alumni community may need to be more innovative and creative (just like that time you were asked to teach a class with 2 minutes' advance notice and no lesson plan).  It would be extremely helpful to our cause if we can figure out more ways to tap the energy of the JET alum community and channel it towards the benefit of local governments in Japan.
The JET-Sister City List Project is one attempt in that direction.  But the next step is to figure out what else we can do with it.
Another simple but effective way to lay the groundwork to make things happen is to build up affinity groups such as the JET Alumni Travel & Tourism group, the JETAA Education Professionals group, the JET Alumni Non-Profits group, the JET Alumni Writers group and the JET Alumni Policy & Government group.  And if you can think of another group that would be good to have, then go ahead and set it up and we can post it on JetWit.
Whatever we do as a community, it's clear that now is the time to step up.  And keep in mind that every problem is also an opportunity.
************
JetWit Bits

One recent returnee at the Welcome Back Reception mentioned she found her job in NYC via JetWit and pointed out something I hadn't really considered:  That it's hard to find jobs back home while you're in Japan, and JetWit seems to do a good job of filtering through JET-relevant jobs in ways that Monster.com and CareerBuilder don't.  That said, I also realize that JetWit is fairly America-centric.  Not by design, but just because that's where I live and that's where most job listings come from.  If anyone in the UK, Australia, New Zealand or elsewhere wants to start posting JET-relevant jobs on the site, by all means please get in touch.
"What do people do after JET?" Another recent returnee told me that's the question that was on her mind as she finished her contract.  And she appreciates that JetWit answers it.  Her comment reminded me that that's the same question that drove me back in 2002 when I became the JETAANY Newsletter editor.  I had no idea where people went after JET and what they did.  As a result, a lot of the articles were driven by my curiosity to figure out the answer to these questions, one JET at a time.  We still probably don't the answer for maybe half the alums out there.  (Contrary to popular belief, there is no central or government JET alum list anywhere that tracks where people are and what they're doing.)  But now, at least, we know a great deal more than we used to.  And that's helped strengthen the community and also created a positive feedback loop where the strength of the network draws in more JET alums who were previously off the radar screen.
Thanks to everyone for spreading the word about the JET-Sister City List Project.  I'm enjoying all the responses that come in.  And I noticed that JETAA Hawaii and JETAA Pacific Northwest posted the request to their membership which has led to more submissions.  Speaking of which, I'll be in Seattle this weekend to visit some JET alumni friends and am fortunate that my trip happens to coincide with the JETAA PNW Happy Hour at Wann Izakaya!  (Also, if anyone in Seattle has an extra pack 'n play lying around, let me know. :-)
Gambarimashou.
Steven Horowitz (Aichi-ken, 1992-94)
Brooklyn, NY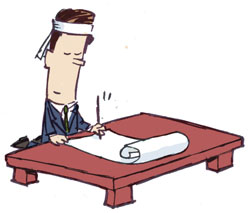 JETwit Diary is a new feature by Steven Horowitz (Aichi-ken, 1992-94), founder and publisher of JETwit.

It's time to re-connect with JET alum readers.
Sure, I connect with JET alums all the time.  At JETAANY events, meetings and conferences as well as in exchanges with numerous alums around the world via e-mail, Facebook, LinkedIn, the JETwit Jobs Google Group, etc.
But when I was the Editor for JETAANY Quarterly Newsletter (now "JQ"), I not only wrote a "Letter from the Editor" each issue.  I also wrote the "JETAANY Society Page" (under the pen name "Yoku Shitteiru" for those who remember) which was extremely enjoyable and satisfying, albeit rather labor-intensive and time-consuming.
Additionally, when I first created the Writers Interpreters Translators (WIT) Group (which eventually evolved into the JetWit site), for several months I wrote a weekly email update in which I shared various accomplishments and activities of members and also wrote introductions about new members.  I remember greatly enjoying the process of gathering and sharing thoughts, information and ideas as well as trends and patterns that I observed.  And it was that process that led to the "JET Alumni Author Showcase."
However, the need to manage the JetWit site (which is all done in my spare time) plus my recent induction into fatherhood have limited my ability to spend time actually writing.  Today I still communicate with the JET and JET alum community via JetWit, but I recognize that there's an indirect quality to it.  I spend time recruiting others to write and provide structure and perspective for their contributions.  So in that sense I communicate through their voices and through the decisions I make on what content to post.
As a result, a number of conversations, interactions, thoughts and other things that happen along the way don't get mentioned, such as:
The pleasant e-mail exchanges that occur as people respond to the JET-Sister City List Project I set up earlier this week.  For example, it turns out that Hokkaido JETs put on a huge musical productions every year.  And the person who told me about it asked if she could write something for JetWit about it.  (Answer:  Mochiron!)  I love hearing about things like this.  And I love even more being able to let the rest of the JET alum community know that things like this exist.
That a news reporter is working on a story about JET alum Dan Seals, who is running for Mark Kirk's vacated seat in Illinois and has a good chance to become the first JET alum to hold a seat in Congress.  Notably, two other JET alums have run for Congress this year:  Rob Cornilles who faces a tough incumbent in Oregon, and David Boling who lost in the primary in Arkansas.
The good work being done by Byron Nagy with the JETAA Tokyo chapter, which is very focused on service and volunteer activities and is also doing a terrific job of bringing people together and assisting with networking and job hunting.
Ideas I haven't had time to put into action yet, including a JET alum storytelling event modeled on The Moth Storytelling Hour, an annual award recognizing JET alums who have given back to Japan and a JET essay compilation focusing on the themes of cooking and being alone.
Efforts by several JET alums to generate more pro-JET press coverage in the media, particularly in the Japanese language media.
I realize that I've missed having the opportunity to write, synthesize some thoughts, share information and share perspectives that come to me in the course of my work with JetWit as well as in the course of my role with JETAANY.
As a result, going forward I'm going to attempt to write periodic JETwit Diary entries that capture some of what's going on that doesn't fit on the site in other forms.  Just as I tell other JETwit writers, this is all one big experiment.  So let's try it out, see what we learn along the way and we'll take it from there.  Because in the end, it's all about the journey.
Ganbarimasu and yoroshiku onegaishimasu.
Steven Horowitz (Aichi-ken, 1992-94)
Brooklyn, NY
Steven is available on a consulting basis to assist organizations with any writing, communications, community building, membership retention and creative marketing needs.