Chapter Beats June, 2019
JETAA Chapter Beat is a periodic mosaic of events taking place in the JETAA sphere. Compiled by AJET's Director of Alumni Relations Megan Buhagiar (Ishikawa Prefecture, 2017- Present)
Visit the UK's First Sake Brewery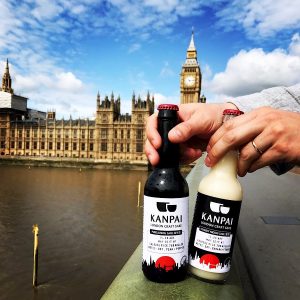 In 2017 Tom and Lucy Wilson started a sake revolution in Peckham – bringing Kanpai to life: the UK's very first brewery championing Japan's national drink.
We have space for up to 20 people to come along and learn about how they've bought this amazing part of Japan to London. We've reserved a private space for JETAA (plus friends), but head to the link and sign up as spaces are limited and fill quickly!
Date: 8th June 2019
Time: 14:00 – 17:00
Location:      Kanpai London Sake Brewery &
Taproom, Unit 2A-2, 133 Copeland
Rd, Peckham, London SE15 3SN
https://www.eventbrite.co.uk/e/jetaa-london-visits-kanpai-brewery-tickets-61893110961
Want to learn more beforehand? https://www.jetaa.org.uk/news/the-uks-first-sake-brewery/
Hanami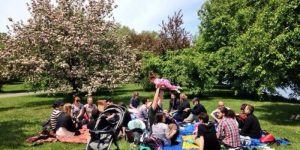 Our hanami flower-viewing picnic has moved to June 1 due to the unfortunate forecast this weekend. On the plus side, that means extra time to let us know you're coming through Eventbrite and/or order a Sushi Fresh bento lunchbox.
Join us in this long-term Japanese tradition of having a picnic under the beautiful blossoming trees during spring! Everyone is welcome, including friends and family of JET alumnus.
Date And Time
Saturday, 1 June 2019
12:30 PM – 5:00 PM EDT
Location
Dunton Tower
917 Sherwood Drive
Ottawa, ON K2C 3R6
Since Carleton University is close to the Arboretum, we will be meeting at the university campus at Dunton Tower and then walk over to the area we'll be using for our hanami and bento picnic.
For those of you who don't know, the Arboretum is a large 26 hector park, located between Prince of Wales Drive and the Rideau Canal, with a lot of open space. It has over 1,700 of different kinds of shrubs and trees from all over the world – including the famous Japanese cherry blossom trees!
Clean Up For Sarah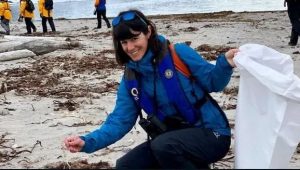 This event was created to honour Sarah Auffret, who was tragically taken from this world she so loved on March 10, 2019.
Since Sarah has left an impression on people across the globe, let us remember and honour her together.
Sarah was passionate about her job and keeping this wonderful world free from our own rubbish that has affected the environment. Please join us in a big clean up that will happen annually on her Birthday 16th June. It doesn't matter what part of the world you're from let's clean it together!
Please share and invite your friends that knew Sarah. Comment where you're from, as we all know Sarah has touched so many lives across the globe.
Date:      June 16th
Time:      09:00 – 12:00 UTC+08
Seminar: Cycle Around Japan – Brisbane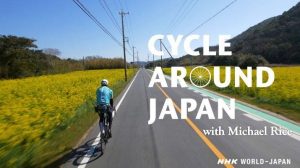 Date: Monday, June 17th
Time:     14:00 – 16:30
Venue:   Dexus Place, L31, Waterfront Place,
1 Eagle Street, Brisbane
Join us at the 'Cycle Around Japan' seminar in Brisbane, where NHK World-Japan television presenter and cyclist Michael Rice will recount his cycle touring experiences in Japan and offer advice on the opportunities available and waiting for the intrepid explorer—where all roads lead to the heart and soul, to the essence of Japan.
From winding coast to snow covered mountains, from the boundless horizons of Hokkaido to the ancient forests of mythology in Miyazaki prefecture, from well-loved destinations to the next new discovery awaiting around each bend of road, cycling in Japan offers a total immersion into the atmosphere of Japan – a unique way of experiencing the natural and cultural wonders of this country in a way like no other.
Register your interest by clicking "Going" on this page or by contacting the Consulate-General of Japan, Brisbane –
phone: (07) 3221-5188
email: culture@bb.mofa.go.jp
*The seminar will be followed by networking with refreshments.
*You can view Michael's NHK World programmes on demand at:
https://www3.nhk.or.jp/nhkworld/en/ondemand/program/video/cycle/?type=tvEpisode&
Pre-Departure Meeting
Date:     June 22nd
Time:     15:30 PDT
Venue:   Downtown Vancouver
The newest group of JET participants are preparing for life in Japan! We are looking for energetic and committed JET alumni to facilitate the passing of the torch. Consider sharing your expertise and enthusiasm with the next generation.
Below you will find details on Pre-Departure Orientation and a full description for each volunteer position. Most volunteers are not required to attend the full day but you may sign up for multiple positions. We want to provide new JETs with the best possible head start so there will be some preparation required for workshop presenters.
Register for your desired position(s) at https://forms.gle/bnrYo7xoFCA6LEX46
by Sunday, May 26th.
SCHEDULE
Pre-Departure Orientation – Day 1 (Saturday, June 22nd)
BCIT Downtown Campus, 555 Seymour St, Vancouver
Reception Dinner & Social Event, Free for JETAABC Members (details TBA)
Pre-Departure Orientation – Day 2 (Sunday, June 23rd)
Wosk Centre for Dialogue, 580 W Hastings St, Vancouver
JETAA NY

Rock Climbing Night!
Date:     Tuesday, 4th June
Time:     18:00 – 21:30
Venue:   Brooklyn Boulders Queensbridge
23 – 10 41st Avenue,
Long Island City 11101
Join Princeton in Asia and JETAANY for our first ever Rock Climbing Night! Experienced and first time climbers welcome! We'll be meeting up at Brooklyn Boulders Queensbridge at the registration dest at 18:00 to climb, mix and mingle. Or, drop by anytime and look for folks wearing "Princeton in Asia" t-shirts. If you're new to climbing there's a free orientation and those who want pizza, bring or Venmo $5 for pizza to be delivered to the climbing gym at 19:30.
RSVP by June 2nd here
https://form.gle/TV3JYcKAAmnpsbXQ7
SWFL Area Meet Up for Ramen
Date:     Saturday, June 15th
Time:     18:00 EDT
Venue:   NAMBA Ramen and Sushi
8847 Tamiami Trail North,
Naples, Florida, 34108
If you are in the SWFL area and are available – please join us for a get together for some excellent ramen. Get ready to experience a little 懐かしい for Izakaya dining!
KC JET Q&A
Date:     Saturday, June 8th
Time:     09:00 – 17:00 CDT
Venue:   Kansas City Art Institue
4415 Warwick Blvd, Kansas City,
Missouri 64111
The new JETs are about to ship out to Japan! Let's send them off as prepared as possible. It will still be at the Batty House across the street from Nelson Atkins Art Museum.
JET Alumni are welcome to attend the Q&A to help support or watch the sessions. We will also be streaming the sessions to the Heartland JETAA Facebook Group if you want to watch there.
Dress-code:    Business Casual
Schedule is being finalized.
JLPT Study Group
Date:     Sunday, 9th June
Time:     12:00 – 14:30 MDT
Venue:   Stellas Coffee
              1476 S Pearl Street,
Denver, Colorado, 80210
Friendly reminder that December's JLPT is only 6 months and some days away! Let's start studying hard so we can all 合格する!
I am starting a study group in June for anyone who is interested in studying for the JLPT together. The first meeting will be sometime during the first week of June.
All levels are welcome!
If you are interested in joining please comment.
UPDATE: Let's meet June 9th since Denver Pop Culture Con is the first weekend in June and the 8th is the Q&A session for departing JETs.
I'll be at Tokyo Premium Bakery around 11:30 then head over to Stellas around 12:00 to grab a couple of tables. Feel free to drop in and out at anytime!
6th Annual JETAA Yakiniku BBQ
Date:     Sunday, 2nd June
Time:     12:00 – 15:00 CDT
Venue:   Shelby Park, Shelby Ave & S 20th St,
              Nashville, TN 37206
Your favorite summertime event is back!
Meet us at Mission Shelter in Shelby Park for our Yakiniku grill-out. Tickets can be pre-purchased online (portal will be posted closer to the date) and pricing is as follows:
JET Alumni, departing JETs, and children: $5/person
Everyone else: $10/person
Tickets are available for purchase at:
https://www.eventbrite.com/6th-annual-jetaa-yakiniku-bbq-tickets-62084528496
We ask that you buy your tickets no later than Friday, May 31st, so we know how much meat and vegetables to purchase. Any last-minute guests will need to bring exact change to participate. Food, soft drinks, plates and plastic-ware will be included, so please come hungry!
If you have any questions, please feel free to comment below. Thank you!
Nihongo Dake Dinner
Date:     Wednesday, 5th June
Time:     17:30 – 19:30 CDT
Venue:   Saji Ya,
695 Grand Ave, Saint Paul,
Minnesota 55105
Come join us for food, drinks and some conversation in Japanese!
This is a great way to meet new people, practice your Japanese skills and just have fun!
Hope to see you there!
Chapter Beats May
JETAA Chapter Beat is a periodic mosaic of events taking place in the JETAA sphere. Compiled by AJET's Director of Alumni Relations Megan Buhagiar (Ishikawa Prefecture, 2017- Present)
Picnic on Primrose Hill –> Bang Bang Oriental hall in Colindale

Date:              Sunday, 12th May
Rough times:           12:30 – 14:30            Primrose Hill – exact picnic spot TBC;
14:30 – 16:30        Bang Bang Oriental Hall (Colindale)
Details:
Join us for a picnic on Primrose Hill! Located on an elevation in North London, this park offers great views of the city. It is an open event where we can socialise on a (hopefully) sunny Sunday and play games and activities. Feel free to bring family members, friends and lots of snacks!
After a few hours relaxing in the park, we will move on to Bang Bang for some food. This is a large oriental hall in Colindale (just a few stops further north on the Northern Line). The food hall offers food from all over Asia, bubble tea vendors, and a bar with draft beer! (There is also a large Chinese supermarket next door if you need to pick up any home supplies!)
Exchange Sushi and Sake Hour
Event Details:
Celebrating International Friendship: Japan Exchange Sushi & Sake Hour
Date: Wed. May 29, 2019
Time: 6:00- 8:30 pm
Location: Cultural Vistas 
RSVP by May 20th!
Celebrating International Friendship: Japan Exchange Sushi & Sake Hour
May 29, 2019
You are cordially invited to a reception at Cultural Vistas to celebrate international exchange with Japan during the NAFSA Annual Conference. Come mingle with fellow exchange professionals invested in the U.S.-Japan relationship as well as Japan Exchange and Teaching (JET) Program Alumni from all over the United States. Help us strengthen our community of JET alumni, exchange professionals, diplomacy enthusiasts, and Japanophiles all while enjoying delicious sushi and sake!
Sushi platters and other popular Japanese dishes will be provided. Sake tasting stations, beer, and wine will also be available.
The event is sponsored by Cultural Vistas and JETAADC.
Please RSVP by Monday, May 20th, 2019 and email rreed@culturalvistas.org if you have any questions.
Getting There:
Closest Metro Stop: Metro Center (Red Line)
For those attending NAFSA: The Walter E. Washington Convention Center is only a 10 min walk away.
2019 AAPA Mentoring Program "21st Century LeaderShifts"
Co-Presented by JASSC
Date:  Thursday, May 9th
Time:  17:30 – 20:30
Venue:           Bank of America Center, 14th floor conference room
333 S. Hope Street, Los Angeles, CA 90071
Admission:  Free
"There's a "Perfect Storm" happening in leadership today, and it's being fueled by a new generation of leaders. By challenging the status-quo, millennials…are pushing us to "shift" the way we lead in ways we never envisioned or wished for – leading that's in sync with twenty-first century." Consider attending this great professional development event co-presented by AAPA and JASSC!
RSVP here: https://www.jas-socal.org/event-3365270
Cooking Class; Japanese Sweets
Date:  Saturday, May 4th
Time:  14:00 – 16:00
Venue:           Laurentian Leadership Centre of Trinity Western University
(252 Metcalfe Street, Ottawa, ON K2P 1R3)
Fee: $5 registration fee
It's time for our annual Japanese cooking class. This year's menu is traditional sweets: daifuku and dango! Registration is currently only open to alumni, but will open to the general public in one week, on April 27, so get your tickets now!
Sake Tasting
Date:  Thursday, May 9th
Time:  18:30 – 20:30
Cost:  $30.00
Venue:           Tomi
76 Edgeware Road
Christchurch, 8014
Phone:          377 8028
Website:        tomi.co.nz
Join JETAA for an evening of fine Japanese food and drink.
Enjoy a multi-course Japanese meal accompanied by samplings of five premium sake varieties.
As this event is limited to 20 participants, please RSVP either by emailing your details to info@jetaasi.org, or select "going" on our Facebook Event page. Payment for this event can either be cash on the night or bank transferred into account number 11-7892-0469438-00 (please add your name to the reference).
Bring a photo and a story from your time in Japan to share on the night! Participants will be entered into a prize draw for a $30 Tomi gift voucher.
NB: Those who drive are to follow their own alcohol standards and drive safely at your own risk.
Quiz Night
Date:  Thursday, May 16th
Time:  18:00 – 21:00
Venue:           Rosie O'Grady's Function Room
205 James Street, Northbridge,
Perth, Western Australia 6003
Tickets:         Early bird: $15.00*
At the door: $20:00*
*Prices are exclusive of additional fees
The JETAA WA Quiz Night 2019 promises another fun-filled night of questions, activities, prizes and entertainment.
Tickets are $15 (plus fees) in advance – advance sale closes on Monday May 13th. Any leftover tickets will be available at the door for $20 on the night. All profits from the quiz night go to charity!
Quiz Night is on Thursday May 16th, 6:00pm for a prompt 6:30pm start!
Just click "TICKETS" to book your place!
If you would like to register as part of a team, just click on "TEAM" on the next screen – someone from your group will need to register your team name first, then it will be findable in the box provided. Each table has a maximum of 8; if you don't have 8 people don't worry we'll find some excellent extras to join you.
No team, no problem – register as an individual and we'll take care of the rest.
Buy tickets here.
Izumi Sake Tour Time!
Date:  Saturday, May 11th
Time:  15:15 – 16:30 EDT
Venue: Izumi泉 Ontario Spring Water Sake Company
51 Gristmill Lane, Distillery District,
Toronto, Ontario M5A 3C4
RSVP:            click facebook Going then email me 'Sabrina' at membership@jetaatoronto.com
JETAA Toronto is organizing sake brewery and tasting on a fine Spring Saturday afternoon for all our Alumni guests! Ontario Spring Water Sake Company's 'Izumi' is Toronto's local sake brewery located in the distillery district.
Getting There
You can walk from King Station
Take a streetcar eastbound from King Station
Take a bus eastbound from Union Station
Hanami
Date:  Saturday, 18th May
Time:  12:00 – 15:00 CDT
Venue:           Lyndale Park
1300 42nd Ave NE,
Minneapolis,
Minnesota 55409
This is just tentative and bloom-based!
We'll keep you posted on the time and location weather depending!!!
It's time for our annual Hanami Picnic! The crab apple tree blossoms are nearly in full bloom. Hopefully the weather will be perfect as well!
Bring your family and friends for games, food, and conversation at Lyndale Park on the NE side of Lake Harriet (location is near the Rose Garden).
JETAAMN will provide sandwiches for all who come. All that you need to bring are your own beverages as well as a dish to share with the group.
In addition, feel free to bring some outdoor games/activities to play with others! We will try to bring some too!
How the potluck dishes will be organized:
**Last name that begins with the letters A-L bring a side dish, salad or chips.**
**Last names that begin with the letters M-Z bring fruit or a dessert.**
Please RSVP by emailing us or through our Facebook event page!!
JETAA Vic/Tas/SA 2019 JETAA Trivia Night in Cooper's Inn
Date:  Saturday, 25th May
Time:  17;00 – 21:30
Venue:           282 Exhibition Street,
Melbourne,
Victoria 3000
Tickets:         $15.00
Tickets can be bought here.
Our biggest event of the year is back for a brand-new era of riddles and mind-boggling quizzes! Do you have what it takes to be crowned Reiwa Trivia Champions?
Once again, we have the entire 3rd floor of Cooper's Inn on Exhibition all to ourselves, for dirt cheap. Only $15 gets you entry, dozens of tailor-made trivia questions, a complimentary drink, and finder food.
Date:   Saturday, May 25th
Time:  5pm meetup, 5:30 start
Place: Cooper's Inn, 282 Exhibition St Melbourne, 3rd floor
Cost: $15.00
RSVP by: May 18th, via Eventbrite (https://www.eventbrite.com.au/e/2019-jetaa-victassa-trivia-night-tickets-60359407613)
Bring along your family, friends, and colleagues to make a team of up to 8 people. If you're coming solo, never fear, we can place you on a team of former JETs and friends of JETAA.
The best part? Prizes are promised to those worthy enough for the Reiwa Trivia Champion crowns! 頑張れ!
Q:        Will we see you there?
A:        Yes, yes we will.
Reiwa Celebration Event
Date:  Tuesday, May 7th
Time:  18:30 – 20:30
Venue:           Sono Sushi Bar and Restaurant, Raleigh
This incredible, multi-course dinner and sake tasting is to celebrate the advent of the new imperial 'Reiwa Era' in Japan, and to commemorate the abdication of Emperor Akihito as his son Prince Naruhito ascends the Chrysanthemum Throne.
The event starts at 18:30 sharp.
Ms. Sara Guterbock, Director of Education and Sake Portfolio Manager at Johnson Brothers Mutual Distributing Company, is our Certified Sake Sommelier for the evening.
There are only 60 seats available for this event, so please register quickly!
The registration/payment link is:
https://commerce.com/NCStateJapanCenter?ITEMCODE=JC-REIWA
For further information, please go to https://japan.ncus.edu/recent-events/
Chapter Beats April, 2019
JETAA Chapter Beat is a periodic mosaic of events taking place in the JETAA sphere. Compiled by AJET's Director of Alumni Relations Megan Buhagiar (Ishikawa Prefecture, 2017- Present)
JETAA NC

Convención Panamericana Nikkei or Pan American Convention (COPANI) Nabe Night 2019 with the 2019 Copani Conference
Date:                      Friday, April 29th
Time:                     18:30 – 21:00 PDT
Venue:     Japanese Cultural and Community Center of Northern
                  Carolina (JCCCNC)
Price:                     $25.00 for adults, $15 for children 10 and under
Nabe Nights @ The Center
Monthly Community Dinner Fundraisers
April Community Partner: 2019 COPANI XX Conference
Friday, April 26, 6:30 pm – 9:00 pm
$25 General Admission, $15 for Children 10 and under
Purchase Tickets Online by Friday, April 19: http://bit.ly/nabenightapril2019
Join us for our next Nabe Night, our community fundraiser program where the Center teams up with a different community group once a month to host a nabe (Japanese hotpot) dinner! Proceeds from ticket sales go toward supporting both the Center and the partnering community organization for the month, the 2019 COPANI XX Conference! The COPANI Conference is an international conference of the global Japanese Community that happens every two years, drawing attendees from Japanese American and Japanese Latin American communities from countries including Canada, Mexico, Peru, Brazil, and more! This year's conference will be held in San Francisco from September 20th – 22nd. For more information on the COPANI conference, visit www.copani.org.
We're looking for more community partners to host additional Nabe Nights! If your communit organization, group, team or program is interested in scheduling a Nabe Night fundraiser with the Center, please contact Programs Manager Haruka Roudebush at hroudebush@jcccnc.org.
JETAA SC

Networking Career Night

Update those resumes and get your suits ready, we'll be having a career night next month! Recruiters will be present and may be the lead you need for your next career step! Details TBA, but keep on the lookout for the next couple of newsletters and our Facebook page and group.
JETAA Ireland

Experience Japan Festival

Experience Japan is a series of events designed to celebrate Japanese culture and the Japanese community in Ireland. Our events promote integration and cultural understanding between all communities. The centrepiece of Experience Japan is a 'Hanami' festival day where families and friends come together to enjoy free music and dance performances along with demonstrations of Japanese culture. 'Hanami' is the traditional Japanese custom of viewing flowers, especially cherry blossom, to mark the arrival of spring.
Experience Japan is an entirely non-commercial, community organisation operated by volunteers. The Festival Day in Farmleigh House and associated events are supported by the Office of Public Works, Dublin City Council and the Embassy of Japan. The EJ organising committee are representatives of the Japanese and Irish-Japanese communities in Ireland, and volunteer their time to organise the festival.
Come along and join the Japanese community at a free programme of events and enjoy a range of family-friendly activities. The setting for the festival day event is the wonderful historical Farmleigh estate, an 18th century house and garden magnificently refurbished by the Irish state in recent years.
Typical festival day events include;
Taiko drum performances
Fusion of Japanese shakuhachi music & Irish Harp
Origami and taiko drum workshops for children
Poetry under the cherry blossoms
Martial arts demonstrations
Cosplay fashions framed with traditional Kimono displays
Japanese food stalls
and much more
Immerse yourself in new cultural adventure and join us for 'Experience Japan'.
Date:    Sunday, April 7th
Venue: Farmleigh Estate
Phoenix Park, White's Road,
Dublin 15
JETAA DC

2019 Sakura Matsuri – Japanese Street Festival
Date:        Saturday, April 13th
Time:       10:30 – 18:00 EDT
Venue:     Pennsylvania Avenue between 3rd and 7th Street NW
555 Pennsylvania Avenue NW,
Washington, DC 2001
Cost:                      $10 – $50
Come and enjoy the tastes, sounds and feel of Japan at the Sakura Matsuri – Japanese Street Festival!
We are the largest one-day celebration of Japanese Culture in the U.S. We have 4 stages of performances and demonstrations, cultural exhibitors, food vendors, a Children's Corner – and more! Children 12 and under are always free!
Tickets are NON-REFUNDABLE. If you cannot attend the event, you may give your tickets to someone else. The money will be used to support the programs of the Japan-American Society of Washington D.C.
JETAA UK

Fukushima in London ~ Fukushima Youth Sinfonietta Conert
Date:        1st April 2019
Time:       19:30 – 22:00
Price:       ₤20 – 30 (concession 25% off)
The Fukushima Youth Sinfonietta is one of the most positive things to emerge from the devastation of the 11th of March, 2011 earthquake, tsunami and nuclear disaster in north-eastern Japan.
The young musicians of this extraordinary orchestra are thrilled to return to London for a performance full of emotional intensity, with a programme including Tchaikovsky's captivating Fifth Symphony.
The Fukushima Youth Sinfonetta has become a beacon of hope for a region devastated by loss, personal pain and suffering. Set up by UK charity Keys of Change in partnership with schools in Fukushima, initially to bring hope to the young people of the area, the orchestra has made rapid musical strides and has already performed in the Queen Elizabeth Hall in London, Tokyo Opera City, and Boston Symphony Hall, where the determination of the young people to create something truly excellent in the face of all kinds of adversity has had the power to inspire other young people and adults.
"Only music gave me courage and strength when I changed schools from my hometown, Minami Soma, because of the radiation. I feel very nervous to play again in such a prestigious hall, but I would like to do my best to convey my appreciation to music. I have been practicing hard with all my friends, aiming to become a symbol of restoration of Fukushima. I wish the London audience will share our excitement."
Kyosuke Takano – Cello
Performers:
Fukushima Youth Sinfonietta
Masanori Tanaguchi conductor
Panos Karan conductor*
Zach Tarpagos flute
Repertoire
Beethoven:       Oveture, Coriolan
Borne:           Fantasie brillante on themes from Bizet's Carmen for flute and orchestra
Alexander Mackenzie:      Oveture, Britannia (A Nautical Oveture), Op.52 Interval
Tchaikovsky: Symphony No.5*
NB: This is not a JETAA event, do not confirm attendance to this website – participation by ticket only on sale at Southbank Centre.
https://www.southbankcentre.co.uk/whats-on/125395-fukushima-youth-sinfonetta-2019
JETAA Victoria/Tasmania/South Australia

Just a Little Bit Oshare – Sake And Cheese Tasting
Date:        Friday, April 12th
Time:       18:30 GMT+10
Venue:     Milk the Cow Carlton
323 Lygon Street, Carlton,
Victoria Australia,3053
While the sakura are blooming in Kyoto, Lygon Street is being lined with the colours of Autumn. JETAA have decided that we'll say goodbye to summer with our own version of an Autumn Hanami. But we're levelling up and introducing cheese AND sake. Yes, you heard us right. Sake and cheese.  As our friends at Milk the Cow Carlton say, this unlikely pair share one important flavour profile" Umami! One of the five basic tastes of food. It's just a little bit fancy … without the exorbitant Melbourne price tag!
What's in it for me?
Just thirty dollars (AUD) will get you a generous spread of Milk the cow's sumptuous cheeses, specially paired with three of Japan's best sake. Kanpai! Sounds too good to be true right? Well make sure you don't miss out! Places at this elegant table are very limited so sign up now.
WHAT: Sake and Cheese tasking
WHEN: Friday, April 12th
TIME:                  18:30 (prompt start – 8:30 pm
WHERE:            Milk and Cow – 323 Lygon St, Carlton
COST:               #30
RSVP BY:         April 7th
RSVP and Tickets are available from Eventbrite only:
https://www.eventbrite.com.au/e/just-a-little-bit-oshare-sake-cheese-tasting-milk-the-cow-carlton-tickets-59099687757?fbclid=IwAR3AHIEbSLeP8BLg6Hw7ToNfXJ5KkKyVnicVXgYnsnyqoT2DIOCvj2Gw_c
Please email maia.jetaa@gmail.com with any dietary restrictions.
JETAA NSW

Shogi and Dobutsu Shogi (Let's catch the lion!) Workshop with the Japan Foundation
Shogi is a traditional Japanese board game, similar to Western Chess. Played by two players, the different ways in which the pieces can move arguably makes Shogi strategy more interesting and exciting to play through to the end. However, the downside of Shogi is that it takes some time to master …
In order to encourage those who have always wanted to play Shogi but didn't know where to start, Sydney Shogi Club has invited Madoka Kitao, one of Japan's most distinguished Shogi players to teach you 'Dobutsu Shogi' ('Animal Shogi'), a simplified version of Shogi, invented by Kitao herself.
Having much less pieces on the board, Dobutsu Shogi may seem an easy game at first, but once you experience it, you will soon be drawn into the dazzling labyrinthine world of Shogi.
The game is suitable for all ages and even those who consider themselves a Shogi master will also be fascinated to play this wild variation!
At the beginning of workshop, Madoka Kitao will also talk about the culture and history of Shogi in Japan. Come and enjoy Dobutsu Shogi and meet the master and inventor of this cute board game!
Date:        1st April
Time:       18:00 – 20:00 (doors open 17:30)
Venue:     Japan Foundation, Sydney
                  Level 4 (access via lifts only), Central Park
28 Broadway, Chippendale NSW 2008
Enquiries:     Sydney Shogi Club (Shuma) – sydneyshogiclub@gmail.com
Fee:                        Free! Bookings essential
Max:                       40 participants
NB:           All participants must RSVP by 29th March
RSVP:      https://goo.gl/forms/xRrenOcwMyiGmBIw2
JETAA Western Japan

Health and Wellness
JETAA WJ will be hosting its first health and wellness event on April 20th (Saturday) in Kobe!
We understand the anxiety and fear and especially when you need a professional who can communicate in English to make you feel more comfortable when you visit the doctor in Japan. This event will be in two parts covering both physical and mental aspects of well-being.
In the first part, we will be inviting Dr. Adachi to talk about the general procedures of visiting a hospital including what to expect and some of the customs that are particular to Japan. Dr. Adachi will address some common difficulties for foreign patients and how to overcome these issues.
In the second part, we will provide information about the resources foreign patients can use while in Japan and we will also have panel speakers share their experience on keeping a happy and healthy mindset in Japan.
Lastly, we will have a Q&A session with Dr. Adachi to address any questions to participants may have regarding health or visiting the doctors in Japan.
Please note that this event is not exclusively for JET alumni; we welcome current JETs as well as friends!
Time:       13:30 – 15:30
Venue:     Dr. Masatoki Adachi Clinic Kobe
11th floor
ANA Crowne Plaza Hotel Kobe,
1 Kitanocho, Chuoku,
Kobe, Hyogo, Japan
Phone/Fax:          078-855-2753
(Please go inside of the ANA Crowne Plaza Hotel lobby and take the guest room elevators to the 11th floor.)
The Karate Kid – 35th Anniversary
Date:        Sunday, March 31st
Time:       16:00 EDT
Venue:     Marcus Crosswoods Cinema
200 Hutchinson Ave
Columbus, Ohio 43235
Practice your wax on wax off for a special 35th anniversary showing of The Karate Kid!
Old-school JETs and enthusiasts of 1980's moves, let's show our appreciation to Daniel-san and Mr. Miyagi as they take on and eventually take down Cobra Kai!
Crosswoods Cinema
200 Hutchinson Ave. Columbus, OH 43235
(614) 841-1600     (614) 436-9818
JETAA MN

Celebrate Tax Day! April JETAAMN Networking and HH
Date:        Tuesday, April 16th
Time:       17:30 – 18:30 CDT
Venue:     Sushi Train
1200 Nicollet Mall c3,
Minneapolis,
Minnesota 55403
Come and join us the day after taxes are due and celebrate! Fun sushi and great drinks, you can grab what you want right off the conveyor belt!
Chapter Beats February, 2019
JETAA Chapter Beat is a periodic mosaic of events taking place in the JETAA sphere. Compiled by AJET's Director of Alumni Relations Megan Buhagiar (Ishikawa Prefecture, 2017- Present)
JETAA Rocky Mountain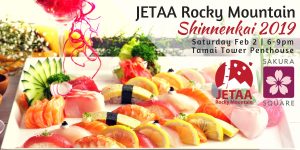 (*RSVP required. See below for details.)
Where: Tamai Tower Penthouse in Sakura Square
1255 19th St.
Denver, CO 80202, USA
When:  Saturday, February 2 @ 6:00 PM – 9:00 PM
The Japan Exchange & Teaching Alumni Association, Rocky Mountain Chapter, is proud to announce that we are hosting our annual Shinnenkai on Feb. 2nd. This year is special because we are working with the Sakura Foundation and Sakura Square, building a bridge between JET and Japanese American communities in Denver. Come join us for food, fun, and a kampai to celebrate 2019. We will have some fun activities to help our communities learn more about each other, and share our stories. The event will be catered so please bring your appetites.
An RSVP is required. This event is $20 a person that covers attendance, parking, drinks, and entertainment at the Tamai Tower Penthouse in Sakura Square, located in Downtown Denver at 1255 19th Street. There is a parking garage you can enter on Larimer street. You will be given a parking validation before you leave the event.
Ticket Purchase Link – https://www.eventbrite.com/e/jetaarm-shinnenkai-2019-tickets-52991637414
Please direct any additional questions to the JETAARM event coordinator, Teri Galvez (events@jetaarockymountain.org)
JETAA Singapore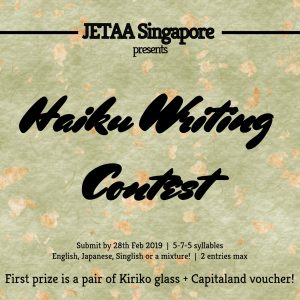 Hey JETAA members!
Here's wishing you a happy and smooth sailing 2019! 明けましておめでとう!
As our first event of 2019, we are officially launching the haiku contest!
What's a haiku… ? 
A haiku is a simple poem with a 5-7-5 syllable structure. It usually represents the mood or thoughts of the writer at that point of time. We are accepting responses in both English and Japanese.
E.g.-
Write your own haiku (5 syllables)
It's easy as ABC (7 syllables)
How about today? (5 syllables)
References – 
https://www.britannica.com/art/haiku
http://haikuwotukuru.com (article in Japanese)
https://jpnculture.net/haiku-tsukurikata/ (article in Japanese)
What to do – 
1) Write your own original haiku (2 entries each; no plagiarism please!) in English, Japanese, Singlish or a mixture of the above mentioned languages.
2) Your entry should contain your name, prefecture, period/year(s) on JET and the haiku.
3) "Like" us on JETAA Singapore Facebook page if you haven't done so.
4) You can PM us your entry via JETAA Singapore Facebook page or reply email (to publicrelationsjetaasingapore@gmail.com) to enter the contest
5) Deadline will be February 28th, 2019, so do submit by then!
Winner(s) will… 
– be announced during our AGM 2019 (16 March 2019) as a way to start JETAA 10th anniversary celebrations! Please mark it in your calendars.
– win attractive prizes; first prize is a pair of Kiriko glass and Capitaland vouchers!
Hope to see your entries soon!
JETAA Ireland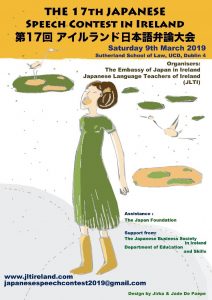 The Japanese Speech Contest in Ireland
In order to encourage and promote Japanese language education in Ireland,
JLTI and the Embassy of Japan in Ireland jointly host an annual Japanese speech contest.
The 17th Japanese Speech Contest will be held on
Saturday, 9 March 2019.
Application forms now available:
General Category
Secondary School Category Reference: Judging CriteriaApplication Deadline
Secondary School Category (TY & LC1 Group): 11 February 2019
Secondary School Category (LC2 Group): 18 February 2019
General Category: 22 February 2019Please note that each category has a different closing date.
Criteria for Participation
Participants must not be Japanese native speakers and should be resident in Ireland for more than six months at the time of application
(General Category): Participants cannot have lived in Japan for longer than 5 years in total.
(Secondary School Category): Participants must be studying Japanese for the Leaving Certificate in Ireland, and may not have taken more than two weeks total of classes of Japanese in Japan.
Neither participants themselves nor their immediate family members may be members of the JLTI.
Past winners may not enter the same category.
Participants should submit the application form and their speech script to the JLTI Committee by e-mail by the deadline.
Organised by
Japanese Language Teachers of Ireland (JLTI)
The Embassy of Japan
Supported by
The Japan Foundation
The Japan Business Society in Ireland
Department of Education and Science
JETAA DC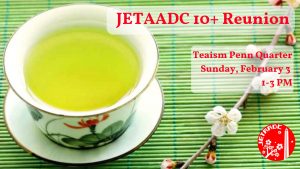 The 10+ Reunion is a casual get-together for any JET alumni who departed for the JET Program in 2009 or earlier. Join fellow alumni to re-connect and reminisce about your time in Japan.
Date: Sunday, February 3
Time: 1:00pm to 3:00pm
Location: Teaism Penn Quarter
(400 8th St NW, Washington, DC 20004)
Price: $20
Register: https://tinyurl.com/JETAADC10plus2019registration
Attendees have a choice of bento (fried chicken, salmon, or black bean cake) and each meal is accompanied by desserts and an exclusive Japanese green tea sampling. +1's are welcome!
Please register and pay in advance by Wednesday, January 30.
Feel free to contact secretary@jetaadc.org if you have any questions.
Do you want to share Japanese culture with NYC youth?
At this annual event with Big Brothers/Big Sisters of NYC, we help introduce different aspects of Japanese culture to the kids and their big siblings.
Activities include:
– Kimono/Yukata/Happi Coat Fitting – Origami – Japanese Writing – Chopstick Challenge – Making Onigiri (Japanese Rice Balls)
If you are interested in volunteering please complete this form by Thursday, February 7.
Send questions to Ryan at membership@jetaany.org
When: Sunday, February 10 at 10:30am – 3:00pm
Where: 40 Rector St, New York, New York 10006
RSVP: Please complete this form by Thursday, February 7.
JETAA
The Heinz College has partnered with JETAA because our faculty have found that students affiliated with JETAA have found great success not only as a Heinz College student, but as a professional in their field.
(Free) Application Deadline Extended: January 31, 2019
30% of tuition per semester guaranteed minimum scholarship for eligible individuals affiliated with JETAA who are enrolling in any master's degree program at Carnegie Mellon University's Heinz College.
Heinz College offers top-ranked graduate degree programs in Information Systems & Management, Public Policy & Management, and Creative Enterprises Management. Heinz College provides students with the analytics, technology, and policy skills necessary to solve complex societal problems in an increasingly connected world. Our research excellence and expertise in data analytics set Heinz College apart in the areas of cybersecurity, health care, the future of work, smart cities, and arts & entertainment. In 2016, INFORMS named Heinz College the #1 academic program for Analytics Education.
To learn more about our programs and the application process, prospective students can listen to a recorded webinar.
JETAA Toronto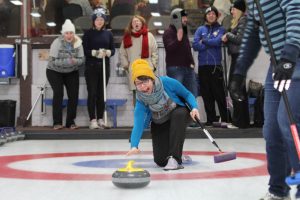 Midnight Curling
JETAA Toronto welcomes you to our annual winter sporting tradition: Midnight Curling. Join us on Saturday, February 9th at the High Park Club for food, drink, and a night of rock-throwing, sweeping, hollering, and grace on ice.
No curling experience? No worries! An instructor will be on hand to guide you in the all the finer points of Canada's other national sport. Don't forget to bring a pair of clean indoor running shoes and warm, layered, comfortable clothing.
We'll be meeting up at the High Park Club's lounge area for refreshements at 9 and going on the ice at 11. The bar will be open for beverages, but food options may be limited because the dinner rush will be over, so please eat before coming or be prepared to order in.
Links
Tickets: $20 + eventbrite fee at https://www.eventbrite.ca/e/jetaa-midnight-curling-tickets-54675799789
Find the event on facebook at https://www.facebook.com/events/585078695276324/
Event Details
Date: Saturday, February 9th, 2019
Time: 9:00 pm to 1:00 am
Place: High Park Club (100 Indian Rd)
Questions? Contact events@jetaatoronto.ca
See you on the ice!
JETAA NSW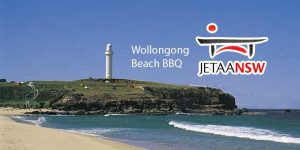 JETAA NSW Wollongong Beach BBQ
DATE:            Sunday, February 10th 2019
TIME:              12:00 – 15:00 UTC+11
PLACE:          Stuart Park North Wollongong
George Hanley Drive
North Wollongong
Come join us for a day of family fun on the South Coast.
Friends and family welcome.
TIME:
Sunday, February 10th, 12-12:30 start.
PLACE:
We will be claiming a public BBQ at North Beach, Wollongong:
https://goo.gl/maps/dUeMbkAxZoy
ACCESS:
On Sundays, trains to Wollongong leave Central every hour, usually from Platform 2. Cost is $2.70 on Sundays!
If anyone is keen on walking or cycling, Stuart Park is a 30 min walk or 10 min bike ride from North Wollongong Station.
Everyone else should get off at Wollongong station and get the 55A (free bus) from the stop opposite the station. Get off near the corner of Kembla st and Blacket st – this is the 7th stop and will take about 12 minutes to get to.
The free bus runs every 20 minutes from 09:40am – 5:20pm
Taxis https://www.illawarrataxinetwork.com.au/ (including Maxi Taxis) or Uber are also options. There is a taxi bay right outside the ticket gates on the east side of the station.
There is free, un-timed parking opposite Diggies Café and along Cliff rd, however this gets very busy.
WHAT TO BRING:
– Food you would like to cook.
– Something to sit on.
– Sun protection.
– General picnic supplies.
– Outdoor games and your sense of fun!
* There is a kiosk nearby that sells take away food and drinks, however, there is nothing in the way of a convenience store or supermarket nearby.
IN THE EVENT OF BAD WEATHER WE WILL NEED TO CANCEL.
JETAA Quebec/Atlantique
Winter Book Club
DATE:            February 21st
For its sixteenth edition, the JETAA Q/A Book Club will delve into Hiro Arikawa's International Bestseller, The Travelling Cat Chronicles!
Here are the details for the winter meeting:
Date: Thursday, February 21, 2019
Time: 7 p.m.
Cost: free (free snacks too!)
Location: The lounge of Argo Bookshop (1915, Sainte-Catherine St. West)
Argo Bookshop (est. 1966), the oldest independent English-language bookstore in Montreal, is now owned by two fellow JET alumni, and long-time book club participants, who have generously invited us to use their lounge to host these events!
The Travelling Cat Chronicles, by Hiro Arikawa
Synopsis (277 pages)
We take journeys to explore exotic new places and to return to the comforts of home, to visit old acquaintances and to make new friends. But the most important journey is the one that shows us how to follow our hearts…
An instant and international bestseller, The Travelling Cat Chronicles has charmed readers around the world. With simple yet descriptive prose, this novel gives voice to Nana the cat and his owner, Satoru, as they take to the road on a journey with no other purpose than to visit three of Satoru's longtime friends. Or so Nana is led to believe…
With his crooked tail–a sign of good fortune–and adventurous spirit, Nana is the perfect companion for the man who took him in as a stray. As they travel in a silver van across Japan, with its ever-changing scenery and seasons, they will learn the true meaning of courage and gratitude, of loyalty and love.
(Synopsis and book cover from Indigo)
Here are handy links to purchase or borrow the book!
If you are interested in joining us or have any questions, please contact us!
Even if you are not completely finished, your presence will always be welcome!
PNW JETAA
When:                        February 16, 2019 @ 4:00 pm – 7:00 pm
Where:           JCCCW
1414 S Weller St
Seattle
WA 98144
Cost:               $20+
Contact:         Email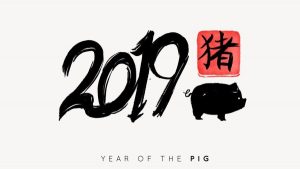 明けましておめでとうございます!
今年もよろしくお願いします!
Join the Pacific Northwest JET Alumni Association as we celebrate another year! Meet new friends and reconnect with old ones as we reflect on 2018 and look ahead to 2019, the year of the boar.
— TICKETS & RSVP —
Brown Paper Tickets
Facebook Event Page
Admission includes food from local restaurants and vendors served buffet-style, non-alcoholic drinks, and raffle entry. Wine and beer will be available for purchase with admission and on the day of. Everyone is welcome to this family-friendly event, and children under 10 are free with an accompanying adult.
We will be having our traditional nijikai at Venus Karaoke following the party. We look forward to seeing you then!
— TICKET INFO —
Online Sales
General Admission: $20
General + Drink Tickets: $25
Children under 10 years: Free

Day-Of Sales
General: $30
General + Drink Tickets: $35
Drink tickets: $5 for 2 tickets
Special Announcement
National AJET's first set of LINE stickers will be available soon! The eight sticker set features National AJET's official mascot, Tsuru-chan–a red-crowned crane that represents AJET's mission to nurture and cultivate the JET programme and its' participants. Add a little character to your LINE chats with this collection, available in the LINE sticker shop for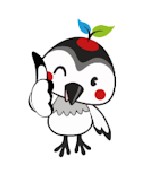 Chapter Beats November, 2018
JETAA Chapter Beat is a periodic mosaic of events taking place in the JETAA sphere. Compiled by AJET's Director of Alumni Relations Megan Buhagiar (Ishikawa Prefecture, 2017- Present)
JETAA Rocky Mountain
Colorado & Wyoming Japanese Speech Contest
Where: First Baptist Church of Denver
1373 Grant St.
Denver, CO 80203When:  Saturday, November 10 @ 9:30 AM – 3 PM
Co-sponsored by the Consulate-General of Japan in Denver and the Japan America Society of Colorado, the annual Colorado/Wyoming Japanese language speech contest in coming up on November 10th and JETAA Rocky Mountain has been asked to have a few JETs come and talk about the JET Program. We need two JETs for the morning to set up a table and talk about how awesome their JET experience was. Around noon, the afternoon shift will begin and all four JETs will be treated to free Bento boxes courtesy of the Colorado Japanese Language Education Association (CJLEA). The Afternoon JETs will staff our table AND give a 15 minute talk and Q&A.

Bring anything you like from your JET experience. Letters from students, and of course photos, really help get people excited about the JET program when they see all the amazing things we get to do and connections we made with our local communities back in Japan.

And of course, JET Alumni are welcome to attend and socialize. The members of CJLEA have been incredibly supportive of the JET program and JETAARM. They are Japanese language teachers after all!
JETAA NY
JETAA NY Fall Photo Walk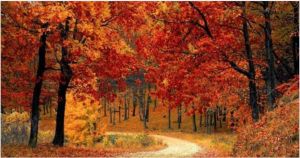 DATE:       Saturday, November 3rd
TIME:        12:00 – 14:00 EDT
PLACE:    Central Park
5 Av to Central Park W, 59 St to 110 St,
New York, New York 10022
Details
Join us for a casual stroll through Central Park while taking some beautiful pictures of the fall colors. Bring your camera / smartphone / Polaroid and let's capture the signs of the season. Afterwards, we can show off our new pictures over coffee/tea/snacks.
More details including meeting location to come!
Questions? Contact Andy at community[at]community[dot]org
JETAA NY / Carnegie Mellon University – Heinz College
Carnegie Mellon University is a strategic partner of JETAA and are offering opportunities for JET Alumni to learn more about the master's programs offered at Carnegie Mellon University's Heinz College of Information Systems and Public Policy. 
Their partnership guarantees a 30% minimum scholarship award when JETAA alumni enroll in one of their master's programs.
Prospective graduate students from a wide spectrum of majors and backgrounds will be interested in learning more about our highly ranked master's degree programs in Information Systems & Management, Public Policy & Management, and Arts & Entertainment Industry Management.
Please find more information about their Fall Visitation Weekend below:
Our Fall Visitation Weekend will take place on Friday, November 9th and Saturday, November 10th. Attendees will meet faculty, administrators, and current students to learn about our curriculum, career development, internship opportunities, scholarships, the city of Pittsburgh, and much more. Your students and alumni are eligible for up to a $250.00 travel stipend to attend.  Follow this link to Register.
We will be hosting Online Information Sessions throughout the fall semester.  Learn about our master's programs without leaving your desk!  Each session includes a presentation by the admissions team and features the program director and/or current students. For the upcoming schedule of live events, or to view a recorded session, CLICK HERE
Members of the Heinz College attend conferences, graduate school fairs and other events around the country. We hope you can meet us on the road! Check our Travel Schedule
JETAA Ottawa
Sign-up for Networking & Welcome Back Reception on November 14
Sign-up for invitations to Networking & Welcome Back Reception co-hosted with the Embassy of Japan is now available! Please click the button below to signal your interest and reserve a slot on the invite list.

The annual Networking & Welcome Back Reception is on November 14. Co-hosted by the Ambassador of Japan to Canada and JETAA Ottawa, this evening event includes welcoming back the newly returned JETs in style, an excellent networking opportunity, and great Japanese food.

If those interested, there is also a career fair with Japanese companies in Canada planned for prior to the reception itself.

Date: Wednesday, October 14

A limited number of invitations will be made available to JET alumni on a first come, first served basis.

We are working to give as many JET alumni the chance to participate in this event as we can, but we cannot confirm that all members who fill out the form at the link will get an invitation. We appreciate your interest and understanding.
JETAA SC
Nihongo Dake Dinner (NDD)
Save the Date! November 10th will be another great opportunity to catch up with alumni while also brushing up on those Japanese skills. Don't worry if you're Japanese isn't perfect because all levels are welcome! Come as you are and enjoy some good food. More details about location will be coming in future newsletters and on our FB page.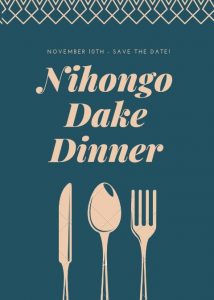 JETAA Cape Town
Japanese Film Festival, Cape Town
DATE:        2nd – 4th November
VENUE:     V&A Nouveau
PRICE:      Free
The Japanese Film Festival is one of the oldest foreign film festivals in South Africa and has been continuing every year since 1994. Free screenings at V&A Nouveau 2 – 4 November, check it out!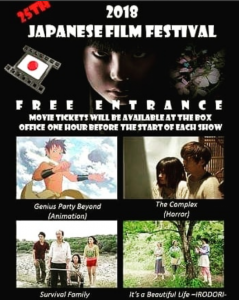 JETAA UK
JLPT Bootcamp Retreat
| | |
| --- | --- |
| Date | 16th November 2018 – 18th November 2018 |
| Time | Friday evening, All day saturday, and return to Edinburgh on Sunday afternoon |
| Price | £300 |
An weekend of Japanese lessons, meals, games, films and fun at Gorton House (a short drive from Edinburgh)
The weekend aims to be immersive – i.e. we'll be conversing in Japanese as much as possible, even whilst eating and socialising! However, the emphasis is on fun for ALL LEVELS, so don't let the immersive aspect scare you! This will be about practising the skills you have in a relaxed atmosphere outside lessons, should you want to.
This retreat is run by JETAA members and and supported by JETAA funds to keep the cost as low as possible for attendees.
More information and register your interest at : https://nihongoscotland.com/index.php/jlpt-bootcamp-language-retreat/
JETAA Prairies
JETAA Prairies Japan Trivia and Networking Night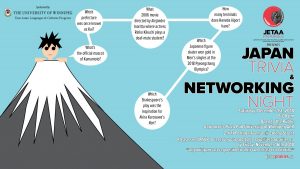 Date:          Saturday, December 1st
Time:                   18:00 – 22:00 UTC
Venue:       Garbonzo's Pizza Pub
471 Portage Avenue, Unit 2,
Winnipeg, Manitoba R3B 2E3
Do you like trivia? Are you knowledgeable about Japan? Do you want to test your knowledge in a fun environment? Are you a Japanese national who loves trivia? Are you a current university student who is thinking of applying for the JET Programme?
This event is OPEN TO ALL who are interested in Japanese culture (and not just JET alumni). We will ask questions from a variety of topics including (but not limited to) Japanese history, pop culture, sports, news, geography, and film. Questions will be answered in a team/table format. Don't worry if you don't have a team: we will create the teams.
To reserve your spot(s), please send your rsvp (name and number of guests) to rsvp@jetaaprairies.ca by Friday, November 16th, 2018.
JETAA ABC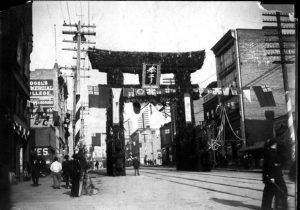 DATE:        Saturday, November 17th
TIME:         14:00 – 20:00 PST
VENUE:     A-maze-ing Laughter
Morton Park, 1800 Morton Ave,
Vancouver, BC V6G加拿大, Vancouver
Please RSVP with the following Link by November 14th, 2018
(https://drive.google.com/open?id=1Ts_7OBkoK33jJ0nO9TUu2-6D1yAl5PuuHmka1wgZrNI)
Come out and join us for an epic downtown-wide scavenger hunt! The JETAABC Amazing Race 2018 will be a video/photo scavenger hunt where participants compete in teams of 2 to 4. Friends of JET alumni are welcome to join!
The theme of our Amazing Race will involve Japanese culture and its history in downtown Vancouver: since the beginning to the present day.
On the day of, you will receive A Hit List of Tasks for which the locations and methods will range widely but can primarily be performed within downtown. For each completed task, teams will be awarded points of varying degrees – depending on difficulty of the task. The teams with the highest points at the end wins! The race itself will run from 2:30pm to 5:30pm. We will be meeting at the A-Maze-ing Laughter Statues near Stanley Park at 2:00 for to start the race at 2:30pm sharp!
From 6:00pm to 8:00pm, an after-party will be held and all participants are encouraged to come. We will be showcasing the goods of our photo hunt as well as announcing the winners of our competition over food and drinks. If you cannot make it for the Race itself, we highly recommend that you join us for the after-party!
More details of the event to come!
If you have any questions or concerns, please contact Ian Fan at ian@jetaabc.ca.
National AJET
ATTENTION JET ALUMNI
An exciting opportunity for bilingual Japanese speakers to make extra income has been shared with National Ajet. Please see details below.
JeenieTM is a mobile app that connects travellers on demand via video/audio with LIVE linguists who can help them with language and cultural issues (think "Uber" for languages). Linguists can sign up at absolutely no cost and then decide how much, how often and where they would like to work. It all takes place in cashless transactions, worldwide, 24/7, via smartphone. More information is at www.Jeenie.com.
We have significant opportunities for Japanese speakers to earn extra income right now, and we think JET alumni would be ideal candidates for providing services on our platform. They can work on their own schedule from home (or almost anywhere) and get paid for their valuable language skills. We would be delighted to welcome them to our community of Language Jeenies!
JETAA Chapter Beat is a periodic mosaic of events taking place in the JETAA sphere. Compiled by AJET's Director of Alumni Relations Megan Buhagiar (Ishikawa Prefecture, 2017- Present)
JETAA UK
Tsurugu Shamisen and Japanese Folk Song Performance and Shamisen Workshop
DATE:                  October 13th
TIME:                    14:00 – 16:00
VENUE: St Peter's Chaplaincy, Oxford Road, Manchester
COST:    Free
DETAILS:
JETAA North West and Japan Society North West present a unique opportunity to experience Japanese traditional music. At this free event, Hibiki Ichikawa, a Tsurugu Shamisen player, will be accompanied by singer Akari Mochitsuki in performing traditional Japanese folk songs. Originating in Aomori, in North-Eastern Japan, Tsugaru Shamisen is played on the largest size shamisen, which has a deep, rich and percussive sound. In addition to a fascinating performance, there will be a workshop where members of the audience get a chance to try their hand at playing instruments, join in with the songs, and interact with the performers.
Hibiki Ichikawa has been playing Shamisen since he was 20. He came to the UK in 2012 and has been increasing his profile ever since. He teaches Shamisen to more than 20 students and has performed across the UK and regularly in Berlin. Additionally, he played shamisen for the soundtrack of the popular animated film Kubo and the Two Strings.
Araki Mochizuki is the only Japanese Blues (enka) singer in the UK. After moving to the UK, she studied drama in Cambridge and contemporary music in London. She started her career as a professional singer in 2009 and since then has performed at many events such as WOMAD 2010, HYPER JAPAN, and Japan Matsuri 2009, 2010 and 2012.
RSVP:    nwvicechair@jetaa.org.uk by October 6th.
JETAA NY
Fall Harvest and Apple Picking *Save the Date*
Please *SAVE THE DATE*, set your calendars, and plan to join JETAANY on our annual day trip up to Dutchess County for the day on Saturday, October 6 to visit apple orchards and other fun sites. This year we will be renting vans, so there will be several convenient pick-up sites, and we plan to visit apple orchards and perhaps a dairy farm and an ice cream shop.
More information coming soon. Both JET Alumni and Friends-of-JET are welcome!
JETAASC
LA Job Fair
WHEN:   5th – 6th October
WHERE:              Pasadena Convention Center
300 East Green Street, Pasadena, CA 91101
Job Fair Center Website: here
Convention Center Website: here
Looking for a new job this Fall that utilizes your Japanese skils? Then sign up for the Los Angeles career forum! There will be opportunities to meet the representatives from big name industries and some companies may even offer a job on the spot. Please check out the website for more details and how to apply. What are you waiting for?!
JETAA WJ & JALT Resume writing and life after JET workshop, October 29th
JETAA WJ & JALT Resume writing and life after JET workshop
On October 29th JETAA WJ will co-host with the Kobe JALT chapter an event for those who are interested in learning about how to polish their resumes (specifically in the language education field) to prepare for job hunting. JALT is the Japan Association for Language Teaching (https://sites.google.com/site/kobejalt/home).
In addition, we will have three current JET alumni (of both ALT and CIR background) to talk about their life post JET. The event will be followed by a networking dinner at The Sky Buffet, a short walk from the venue (Map: https://goo.gl/maps/AnsdPoo4S472).
Dinner is 1990 yen (+tax) per adult and all-you-can-drink alcohol is 990 (+tax) for women and 1290 (+tax) for men. Please indicate in the comments if you'll be attending the dinner afterward. We look forward to seeing everyone there!
Event fee:
Free for current JETs and JALT members,
1000 yen for non-JALT members
Location:
Kobe International House 神戸国際会館
(Map: https://goo.gl/maps/H8Y2A8FHsNG2)
ROOM 804
Event details:
15:00 – 16:00 Resume writing workshop
Speakers:
Michael Parrish and Richard Miller
Michael Parrish and Richard Miller are long term residents of Japan. Richard is an associate professor at Kobe Gakuin University, and Michael is an assistant professor at Kwansei Gakuin University. They have been the JALT Job Information Center (JIC) coordinators for a number of years writing, giving presentations and running the booth at the annual JALT conference. They have given presentations, talks and workshops on professional development throughout Japan, Dubai and Kenya. Their regular columns appear in the JALT CUE publications as well as other publications and have an upcoming book chapter "Transforming your Academic Curriculum Vitae (CV) into a Career Strategy Tool" in Advancing the ELT Practices which will be published by Zayed University
16:00 – 17:00 JET Alumni panel (Q&A included)
Speakers:
Shari Yamamoto
Cory Ballantyne
Shari Yamamoto is a fourth generation Japanese-American born and raised in Hawaii. She first came to Japan as an exchange student on a year-long program and later returned to work as a Coordinator for International Relations for the JET Program after graduating from the University of Hawaii at Manoa. After raising three children, Shari rejoined the workforce as the only foreign administrative staff at an international exchange center at a private university where she gained experience in inbound/outbound student exchange and on-campus international exchange. She was fortunate to spearhead the implementation of a large scale Self-Access Learning Center and discovered a passion for student development, educational program development, and the internationalization of higher education in Japan. Starting another chapter in her life, Shari is currently pursuing a graduate degree in International Cooperation Studies at Kobe University.
17:00 ~ Dinner at The Sky Buffet
Please indicate in the comments if you'll be attending the dinner afterward. We look forward to seeing everyone there!
JETAA DC
JET Talks Ramen Night
DATE:                  Saturday, October 6th
TIME:                    17:30 – 22:00
VENUE: Tastemakers, 2800 10th St NE, Washington, DC 20017
Buy your tickets here!
JETAA DC's annual JET Talks event, Ramen Night, is back and bigger than ever! Come for the unlimited noodles, stay for the talk from our host and ramen expert, Josh, and learn about the history and techniques behind the bowls.
Due to the overwhelming popularity of this event, we will be offering two separate 2-hour time slots this year.
Choose between 17:30 – 19:30 or 20:00 – 22:00 and bring an empty stomach to slurp your way through the two full-sized bowls of ramen that come with your ticket and one free drink redeemable at the cash bar.
So when you're full on ramen, why not try our signature chuhai-inspired cocktail, specially created by JETAA DC and Tastemakers for the event. Non-alcoholic drinks are, of course, available.
Ramen menu will include three of Joshua's traditional tonkotsu ramen styles (Kurume, Tokotsu Shoyu, and Northern Nami), a vegetarian Miso (egg optional) and of course the spicy garlicky bowl called, "I'll sleep on the couch".
Stick around for Josh's JET Talk at 19:30, and at the end of the night take home a bottle of Josh's homemade ramen chili oil as a souvenir!
We've also moved locations: Ramen Night is now being held at Tastemakers, a hop community kitchen for food entrepreneurs & startups. Each ticket will include one free drink redeemable at the cash bar, so when you're full on ramen, why not try our signature, chuhai-inspired cocktail, specially created by JETAA DC and Tastemakers for the event? And at the end of the night take home a bottle of Josh's homemade ramen chili oil as a souvenir.
Tickets will be going fast, so make sure you buy yours soon! Former JETs and Friends of JET are welcome!
Calling for volunteers! We're looking for about 10 volunteers to come and give us a hand. All volunteers will be assigned to 1-hour slots and given complimentary entry tickets to the event. Please send us an e-mail at jettalks@jetaadc.org with "Ramen Night Volunteer Sign-up" in the title if you're interested.
JETAA NC, Hosted by US JETAA
Webinar: You've Finished the JET Program. Now What?
DATE:                  Thursday October 18th
TIME:                   20:00 – 21:00 EDT
VENUE: Zoom Meetings
It can be difficult to make the transition to your life after JET. This webinar is here to help. Featuring JET alumni with expertise in careers and recruiting, this webinar will help you figure out how JET fits into your career path, help you describe your JET experience in a way that employers will understand, teach how to utilize LinkedIn, and much more!

Speakers:
Emily Frank (Hokkaido, 1993-1996) graduated from Smith College and was an AET in southern Hokkaido from 1993-1996. After spending a lot of time afterwards feeling lost, she eventually got a master's degree in counseling and now helps others who are similarly lost regarding careers. She spent over 12 years working at a large public university, and has been in private practice since January, 2018. Emily is based in Denver but does distance work with clients from all over the globe. Through generous grants from organizations like Sasakawa Peace Foundation, she has also been able to offer free career counseling to JET alumni in the past, and has enjoyed reconnecting with fellow JETs that way.
Kamara Toffolo (Gunma, 2007-2008) is a resume writer, LinkedIn consultant, and job search strategist who helps her clients DARE to do work DIFFERENTLY! Whether a bold and brazen professional ready to shake things up and make a BIG career change, a go-getting manager primed to score a well-deserved promotion, or a high-impact executive strategizing their next career transition, Kamara helps her clients from around the globe land great-fitting gigs! Kamara has been a featured writer and expert in many publications including Forbes, Business Insider, Inc., Mashable, and The Muse to name a few. She is an Erickson Certified Professional Coach, and holds a Bachelor of Commerce degree in Entrepreneurial Management.

Rob Uy (Fukuoka, 1989-1991) is Principal of RSU Consulting and is a sought-after career coach who quickly and effectively establishes productive relationships built on mutual trust and respect. Rob draws on nearly 20 years of human resources leadership for Fortune 500 global technology and services firms and as a coach, trainer and consultant for individuals and companies across all vertical industries. Rob has developed a highly personalized method for working with professionals at all levels. He inspires them to "find their voice," tell their story effectively, and experience a genuine and revitalized perspective on who they are and where they want to go.
Please click the link below to join the webinar:
https://zoom.us/j/621315342
Or iPhone one-tap :
US: +16699006833,,621315342# or +19294362866,,621315342#
Or Telephone:
Dial(for higher quality, dial a number based on your current location):
US: +1 669 900 6833 or +1 929 436 2866
Webinar ID: 621 315 342
International numbers available: https://zoom.us/u/Bktgc2QF
JETAA Singapore
JETAA Homecoming Gala
DATE:                  Friday, October 5th
TIME:                    19:00 – 21:00 UTC+08
VENUE: The Japanese Association
120 Adam Road, Singapore 289899
Dear JETAA Singapore Members
Come join us in welcoming back the new returnees of 2018 from the JET programme at the JET Homecoming Gala on 5 Oct!
Date: 5 Oct 2018 (Friday)
Time: 7pm to 9pm (registration starts at 6.30pm)
Venue: Japanese Association Singapore
Address: 120 Adam Road, Singapore 289899
Please sign up using this link https://goo.gl/forms/cfA76Ot5azyDch7k2
Hope to see you at the reception!
JETAA ABC
DATE:                  October 5th
TIME:                    19:30 – 21:30 PDT
VENUE: JETAA ABC
495 West Georgia Street PO BOX 2462,
Vancouver, British Columbia
(To register, please enter your information in the following Google Sheet.
https://drive.google.com/open?id=141yCh0f6eixUdDoIdbzepPgxsszVXSRjbMZwrvX5Atg)
Welcome Back, JET Alumni of 2018!
お疲れ様でした!  バンクーバーにようこそ!
そして、バンクーバー人の皆様、ただいま!
Come out and meet fellow JET alumni on October 5th, 2018. Come share all your amazing stories from your time on JET and about Japan in general.
To all the recent alumni as returnees to Vancouver or as someone who had just moved here post-JET: I'm sure most of you would have questions about things like reverse culture-shock, getting back into the groove of things in Canada, or maybe just about what to do in Vancouver, this would be the perfect event to get it all out of your systems!
To all the current alumni: Come greet your new fellow alumni! Revive your memories and excitement about your time in Japan and JET again. Share your stories and experiences over food and drinks.
Appetizers will be provided at the Welcome Back Reception. Please RSVP by following the link below by October 3rd, 2018 Hope to see you all there!
Our social will be divided into 2 segments. The details of our event are as follows:
Event 1: Welcome Back Reception
Location: Earls Test Kitchen
905 Hornby Street , Vancouver BC
Time: 7:30pm – 9:30pm
Event 2: Karaoke Nijikai (カラオケ二次会)
Location: Fantacity
1133 Robson St, Vancouver, BC V6E 1V9
Time: 9:30pm – whenever!
Feel free to register for either segment, or both!
To register, please enter your information in the following Google Sheet.
https://drive.google.com/open?id=141yCh0f6eixUdDoIdbzepPgxsszVXSRjbMZwrvX5Atg
If you have any questions or concerns please contact Ian at membership@jetaabc.ca
JETAA Toronto
JETAA Interchapter Adventure in Prince Edward County
Hosted by:          JET Alumni Association Toronto and JETAA Ottawa
DATE:                  Sunday, 27th October
TIME:                    11:00 – 19:00 EDT
PLACE:  Prince Edward County
Our third annual JETAA Ottawa x JETAA Toronto interchapter event is coming soon, with this year's adventure taking place in Prince Edward County. More details to come!
We will be checking out local breweries and wineries, having a meal (or two), and possibly making a trek over to Sandbanks Provincial Park for a hike. Other optional side tours include stops at a lavender and alpaca farms.
We will try our best to arrange carpooling to the event, so if you are looking for a ride or are willing to be a driver, please let your local chapter know.
Have you been to PEC? Do you have any suggestions of fun things to do, or have something unique you'd like to try? Send them along to Clarissa at chair@jetaatoronto.ca
JETAA Music City
Nashville Area Monthly Tomodachi-Kai
DATE:          Wednesday, October 10th
TIME:            From 18:00
VENUE:       Nashville East Beer Works
320 E Trinity Ln,
Nashville, Tennessee 37207
oin former and future JETs and others in the Nashville area who have a connection with Japan for a relaxed hangout where networking is encouraged. East Nashville Beer Works extends their happy hour special for our group, so come get delicious pizza and beer while you meet
JETAAMC hosts a Tomodachi-Kai every second Wednesday at East Nashville Beer Works.
JETAA Chapter Beat is a periodic mosaic of events taking place in the JETAA sphere.
Compiled by AJET's Director of Alumni Relations Megan Buhagiar (Ishikawa Prefecture,
2017- Present)
1) JETAA Ireland
Welcome Home Event with Taiseiyo Taiko, September 8 th
It's that time of year again – time to welcome home this year's returning JETs!
This year we are planning a Taiko workshop with Taiseiyo Taiko for 2018 returnees,
as well as all other members and friends of JETAA Ireland. The workshop will take
place from 14:30-17:00 on 8 September at Rua Red in Tallaght. The event will be
free for 2018 returnees, with a small charge of between €10-15 for other attendees,
depending on final numbers. There is a limited capacity for this event, so if you
would like to join us please email jetaaireland@gmail.com ASAP!
DATE: 8 th September
TIME: 14:30 – 17:00 UTC+01
PLACE: Rua Red
South Dublin Arts Centre, Tallaght, D24, Tallaght D24
2) JETAA Singapore
JET Homecoming Gala (welcome back reception), 5 th October.
Come join us in welcoming back the new returees of 2018 from the JET programme
at the JET Homecoming Gala on 5 Oct!
This year, we have proposed to add an item to the programme which is a short
interview session with the returnees. The purpose is to allow the attendees to know
more about the JET Programme and our returnees so as to increase the chances of
mingling between JETAA Members and other attendees during the reception. This is
something new which we are trying out and would like to call upon all members to
welcome and support the new returnees.
DATE: Friday, 5 th October
TIME: 19:00 – 21:00 (registration from 18:30)
VENUE: Japanese Association Singapore
ADDRESS: 120 Adam Road, Singapore 289899
Please sign up using the link below:
https://goo.gl/forms/cfA6Ot5azyDch7k2
Do feel free to contact us if you need any clarifications. We look forward to seeing
you on October 5 th !
3) JETAA Western Japan
Life After JET + Resume Writing
Learn about what life is like from three JET alumni in the Kansai area with special
guest from JALT (Japan Association of Language Teaching) to help polish your
resume before any job hunting process begins! If you are an alum who would like to
share your experiences and be involved in the process of planning the event, please
contact jetaawj@gmail.com
DATE: Saturday, September 29 th
TIME: 15:00 – 17:00
Venue: TBA
4) JETAA Toronto
Nihongo Dake Dinner
Thinking about brushing up your Japanese but too hungry to start? Join us at
Sakawa Coffee on The Danforth for our first Nihongo Dake Dinner!
We'll be doing our best to speak only Japanese for a 90-minute dinner and then
rewarding our diligence with some sweet treats nearby in whatever language feels
right. Speakers of all skill levels are welcome to this casual meal, and we'll have
some topics and prompts prepared in case conversation slows down. Friends are
welcome, whether Japanese language learners or native speakers, and Sakawa
Coffee staff will be accommodating our Nihongo dake vibe with Japanese servers. If
you're interested, please contact chair@jetaatoronto.ca or check out our facebook
event in the events section of facebook.com/jetaatoronto.
Sakawa Coffee でお待ちしています!
ADDRESS: 867 Danforth Avenue
DATE & TIME: Thursday, September 13 th
Dinner: 18:30 – 20:00
Dessert/Nijikai: 20:00 – ?
Rough cost after tax and tip: members – $15 – $20
non-members – $20 – $25
5) JETAA ABC
JETAA ABC 2018 Gumball/Amazing Race (Save the Date)
Dear JETAS and Friends!
We are please to announce our Gumball/Amazing Race event again for 2018! As
with last year, it'll be a great day of contests and exploration! More details to come in
the coming week. In the meantime, save the date!
If you have any questions or concerns, please feel free to contact Ian Fan at
ian@jetaabc.ca
Cheers!
DATE: 08 th September
TIME: 12:00 PDT
6) JETAA DC
Mansfield Fellowship Program Information
DATE: 5 th September
TIME: 12:00 – 13:15 EDT
PLACE: 1156 15 th Street NW, Suite 1105, Washington, DC 20005
Established in 1994, the Mansfield Fellowship is an opportunity for mid-career
government employees to live and work in Japan while developing professionally.
Fellowship includes a homestay with language training as well as a ten-month
placement within a Japanese government office.
This information session is available for those currently working in government or
those who plan to be federal employees in the future!
The Mansfield Fellowship Program is administered by Maureen and Mike Mansfield
Foundation, with the United States Department of State, Bureau of Educational and
Cultural Affairs, as grantor.
Refreshments will be provided.
Info session will also be held over a teleconference system in Mansfield Office.
To RSVP, please contact Stephanie Sanders at 'ssanders@mansfieldfdn.org'. If you
wish to call into the session instead of attending in person, please indicate so to
Stephanie in your RSVP email and she will send instructions on how to do so.
Application deadline is October 31 st !
Come join us to learn about this amazing program!
7) JETAA NY
Returner Debrief and Hangout
WHEN: Saturday, September 1 st 10:00 – 12:00
WHERE: The Atrium Shops and Cafes
153 E 53 rd St, New York, NY 10022
COST: Everyone will pay for their own food/drinks. No need to do Paypal!
RSVP: Let us know you're coming and invite friends on Facebook.
Welcome (back) to New York City! JETAANY wants to reach out to you and extend
their assistance as you transition back to the United States. Come join us for an
informal discussion on how to adjust to life after JET.
Questions: Email Ryan at membership[at]jetaany[dot]org
8) JETAA FL
Career Development Workshop, Orlando
You are invited to the career development workshop presented by FL JETAA!
Mark your calendars for Saturday, September 8 th ! Florida JETAA will be presenting
a Career Development Workshop in Orlando.
The day will include career coaching on how to follow up your time on JET, how to
utilize the special skill set that you acquired by living and working in Japan as well as
an opportunity to network and connect with JET alumni.
More details (such as venue and time of the event) to come, so stay tuned in!
9) JETAA Canberra
JFF Classics at NFSA – Alternative Women
DATES: Saturday, 29 th September 14:00 – 15:30, 16:00 – 18:20
Sunday, 30 th September 12:00 – 13:30, 14:00 – 15:30
#JFFClassics2018 returns to NFSA for the second time with a #free 16mm & 35mm
film program. This year's program, ALTERNATIVE WOMEN, feature works adapted
from novels by celebrated authors such as Junichiro Tanizaki. Screens on 29 – 30
September.
For the film line-up and schedule visit: http://www.nfsa.gov.au/events/alternative-
women-japanese-film-festival-classics
JFF Classics at NFSA will feature an abridged program of 4 films. The full program
comprised of 8 films will be screened at the Art Gallery of New South Wales from
3 rd – 31 st October. Visit JFF Classics at AGNSW – Passion and Obsession for
more information.
[ABOUT THE PROGRAM]
Directed by cinematic masters from the Japanese #GoldenAge and #New Wave,
these films depict passion and obsession in varying shades of #eroticism ranging
from melodramatic romance to fraught love affairs.
The abridged program chosen for NFSA will feature unconventional portrayals of
women on screen. For example, we meet the lesbian lovers of Masumura's MANJI:
THE GODDESS OF MERCY, and are also introduced to early modern feminists
swimming against the tide of society in Mizoguchi's A GEISHA.
Presented by the Japan Foundation, Sydney and made possible through the Japan
Foundation Film Library (Tokyo). In partnership with National Film and Sound
Archive. Thank you for continuing the tradition of film.
10) JETAA Texoma
Shizen: On the Art of Looking at Nature
DATE: Tuesday, September 18 th
TIME: 18:00 – 20:00 CDT
PLACE: Rice Media Center
6100 Main Street Rice University
Entrance #8, Houston, Texas 77005
Shizen: On the Art of Looking at Nature
Opening Reception: September 18 th , 18:00 – 20:00, Rice Media Center Main Gallery
The Visual and Dramatic Arts department at Rice University is pleased to host
Mexico City artist Augustin Estrada. The opening reception will be on Tuesday,
September 18 th at 6PM, in the Main Gallery of the Rice Media Center.
Augustin's exhibition is titled, "Shizen: On the Art of Looking at Nature". The artist
explains, "the first word is the Japanese word for Nature, because it is not only about
gardens but more about two Japanese phenomena related with the Art of Looking at
Nature with two particular concepts called 'Hanami' and 'Momiji' the first one related
to flowers blooming in the early spring and the second one with the changing color of
the leaves in autumn. Both clearly identified in Japanese culture."
Augustin has worked with photography and printing for over 40 years with the
majority of his publications focusing on various cultures. The exhibition will have over
30 prints on view in the Main Gallery space of the Rice Media Center located at
Entrance #8 (via University Blvd and Stockton Drive) on Rice University campus.
Exhibition opens: Tuesdays, September 18 th , 2018 | 18:00 – 20:00
On view at Rice Media Center Main Gallery through October 25, 2018.
Operating hours: 10:00 – 17:00
Augustin Estrada: http://augustinestrada.com
VADA.RICE.EDU
Chapter Beats August 2018
1)        JETAA Northern California
SAVE THE DATE: 2018 JETs Pre-Departure Nomikai
August 3 will be the new JETs' last night in the US!  We'll be having a nomikai to bid them Bon Voyage and a happy JET time!  Mark your calendars for August 3! More updates to come~
JETAANC Kabuki Club: "The Renowned Banzui Chobei"
Interested in Japanese Kabuki theatre? Join us on a video of the classic drama, "The Renowned Banzui Chobei" Sign-up or just show up!
WHEN: Tuesday, July 10, 2018
TIME:  6:30 PM
WHERE: JCCCNC 1840 Sutter St., SF, CA 94115
Presented by JETAANC Kabuki Club: http://www.jetaanc.org/kabuki
Co-sponsored by the Japanese Cultural and Community Center of Northern California (JCCCNC): http://www.jcccnc.org/
2)        JETAA NC – MOVE DOWN TO END
August 4: Las Vegas Buddhist Sangha Obon Festival 2018 – Las Vegas
3)      JETAA NY
         2018 JETAANY Sunset Boat Cruise
JETAANY is setting sail on our annual sunset harbor cruise on Wednesday, August 15th – on our own private boat! This is one of our most popular events, with over 100 attendees!
For an AMAZING deal enjoy a 3 hour sunset cruise departing from the East Side and traveling around the southern end of Manhattan over to the west side for stunning views of the New Your skyline (and New Jersey). Spread the word and invite friends, family and colleagues to join – the more the merrier!
When:                  Wednesday, August 15th
Time:          17:50 – 21:30
                            17:50 – 18:25 – Check in and boarding
                            18:30 (SHARP!) – Cruise Departs
                            21:30 – cruise arrives back at the dock
Who:           JET Alumni, friends, family and colleagues are all welcome. (Must be 21+)
Where:       New York Skyports Marina (East River, between E. 20th and 23rd Sts.)
Address for Google:               24-30 FDR Drive, East Service Road, New York City, NY 10010
RSVP:        via the Cognito form below (but also see who's coming on Facebook)
Cost:          Early bird registration (until 8/1):     $20
                   Regular registration (8/2 – 8/14):     $30
                   Last Minute Registraion (on the boat):     $30 CASH
Other Details
         Ages 21+ only. Cash bar on the boat/ Average drink price is $6 – $13. We'll have snacks, but there won't be hot food aboard the boat. Feel free to bring food onto the boat if you want to pick something up on the way (but no drinks).
Questions:  Contact Brenda at president[at]jetaany[dot]org.
4)      JETAA-I
How you can help with the recent flooding in Western Japan.
Western Japan has suffered through major flooding in the past several weeks. JETAA-I have been inundated with websites and charity drives from JET Alumni the world over. Below you will find a comprehensive list of the major charity efforts.
Please donate generously and help spread the word!
https://www.jetaainternational.org/single-post/2018/07/15/Donations-to-help-the-recent-disaster-in-southwestern-Japan
5)      JETAA SC
Tanabata Festival
When:                  Saturday and Sunday, August 11th – 12th
Where:       Little Tokyo
Website:     https://www.tanabatalosangeles.org/
Calling all Alumni for a summer Tanabata event hosted in Little Tokyo! It's the 10th anniversary and would be a great opportunity to invite your friends/family and get further connected to the local Japanese community.
Volunteers are also needed before and after the event for setup. Shifts are three hours long but if you work two or more shifts you will get an official T-shirt and food court tickets. I dunno about you, but that sounds like a great deal to me!
Please check out the website for more details and to sign up.
Hope to see you there!
6)      JETAA UK
Ishibashi Foundation Summer School in Japanese Arts and Cultural Heritage at the University of Esat Anglia.
Date: 28th July – 18th August
The Centre for Japanese Studies at the University of East Anglia (UEA) invites applications for an intensive three week postgraduate level Summer School in Japanese Arts and Cultural heritage.
With the support of the Ishibashi Foundation, we offer full bursaries to all successful applicants accepted on to the course. The bursary covers tuition, accommodation, subsistence, study trips and a contribution towards travel costs.
Applications are invited from any country from advanced undergraduate and postgraduate students with a demonstrable interest in the field. The course will be taught in English.
Classes will take place on the UEA campus, home to the renowned Sainsbury Centre for Visual Arts, and at the Sainsbury Institute for the Study of Japanese Arts and Cultures in the historic centre of the city of Norwich. Taught by leading specialists in the field, this Summer School offers an exceptional opportunity for students to develop an in-depth appreciation and understanding of Japanese arts and cultural heritage.
Find out more at: https://www.uea.ac.uk/study/international/international-summer-school/what-can-i-study/ishibashi-foundation-summer-school-in-japanese-arts-and-cultural-heritage
7)      JETAA Toronto
JETAA Mokuhanga Workshop
When:                  Friday August 10th – 11th
Time:          18:00 -17:30 EDT
Place:                  Gerrard Art Space
                   1475 Gerrard Street East, Toronto, Ontario M4L2A1
Details:
Join JETAA for the 2nd Mokuhanga Workshop!
Mokuhanga is a form of Japanese woodblock printmaking. Ukiyo-e prints are made using this technique. This is a beginner-friendly 2-day workshop, meant as an introduction to this beautiful yet challenging printmaking method.
Friday August 10th, 18:00 – 20:30
Meet artist instructor Elizabeth Forrest who will introduce participants to mokuhanga, perform some carving demos and give instructions for creating your own design to carve the following day. (Work on your design at home that evening).
Saturday August 11th, 11:00 – 17:00
A full day of mokuhanga woodcut printmaking. Transfer your design to your carving block and get carving! Once your design is carved, print your image.
Nijikai to follow at a nearby Indian restaurant
Cost (including $12 material fee)
         JETAA Members:          $79.80
         Non-JETAA Members:  $102:00
Max # of participants:             12
If you want to attend, please email communitysupport@jetaatoronto.ca to receive the Eventbrite invite. Your spot will be secured once payment is received.
Lastly, Elizabeth Forrest will be giving a lecture on the history of Mokuhanga as a part of the current Print Show Exhibition at GAS. Great way to learn about the art form before trying it out!
Sunday, July 8th at 15:00 at Gerrard Art Space
8)      JETAA DC
Ramen Fundraiser at Public Option
When:                  August 10th
Time:          18:00 – 22:00 EDT
Place:                  The Public Option
                   1601 Rhode Island Ave NE, Washington, District of
                   Columbia 20018
JETAA DC is happy to support JET Alum Josh Beatty and his Ramen Fundraiser at Public Option which will be held on Friday, August 10th from 18:00 – 22:00.
Menu:                  Several signature ramen bowls featuring traditional Tonkotsu (pork bone broth) and a Vegetarian ramen broth.
100% of food and raffle proceeds will be donated to Youth For Understanding to support high school and college exchange students from West Africa who continue to feel unwelcome due to the Muslim Ban.
Ramen night is graciously hosted by The Public Option, a neighbourhood nano-brewery serving great beers made on site, as well as cocktails and soft drinks.
The Public Option is located 1601 Rhode Island Avenue Northeast, Washington DC. @PublicOption on Twitter and @ThePublicOptionDC on Facebook.
The Rhode Island Avenue Metro will be closed during this period, so best way to get there is Bikeshare/Lyft/Uber/Your Car or the G9 and G8 buses that you can pick up from Franklin Square downtown.
9)      JETAA Chicago
YPC Lincoln Park Zoo Scavenger Hunt
When:                  August 12th
Time:          12:30 – 14:00 CDT
Place:                  Lincoln Park Zoo
                   N Cannon Dr at W Fullerton Pkwy
                   Chicago, Illinois 60614
*Pre-payment at http://www.jaschicago.org/events/ypc-lincoln-park-zoo-scavenger-hunt/ no later than 8/5 is necessary for planning purposes. After payment is received meeting instructions will be emailed. JETAA members can pay the $2 member price! At checkout, put "JETAA" for Company and "Member" for Title.
Come join members of the YPC for a scavenger hunt adventure at the Lincoln Park Zoo! The scavenger hunt will consist of exploring LPZ in search of clues to trivia based upon the zoo and its animal inhabitants. Note that the answers to questions will be a mix of both writing and photographs taken of your finds, so you will certainly be put to the test! The questions will be in both English and Japanese (and you can respond in either language), giving you an opportunity to practice your language skills and maybe even learn a few new words along the way. Registration can be made as a group (max 4 people) or individually, where you will be assigned to a group, so you can sign up with your friends or make new friends on the hunt. The event is open to YPC/JETAA/AAAYA members and non-members in hopes that everyone can come together to network, share their knowledge of trivia, and importantly, have fun!
10)      JETAA Minnesota (JETAAMN)
When:                      19th August
Time:             15:00 – 21:00 CDT
Place:            Como Park Zoo and Conservatory
1225 Estabrook Dr, Saint Paul, Minnesota 55103
The Obon Festival encompasses Japanese tradition – through music, dance, crafts, martial arts and lanterns. Japanese food and dozens of culturally-related items will be for sale.
The day will culminate at dusk with the main event – the lantern lighting.
The Como Park Japanese Obon Festival, produced by Como Park Zoo and Conservatory, Japan America Society of Minnesota, and Saint Paul Nagasaki Sister City Committee will be held on Sunday, August 19th from 15:00 – 21:00.
Admission is $5.00 per adult (13+), $3.00 per child (ages 3 – 12) and Seniors (aged 65+), free for children under 3.
Free shuttle bus service will be available from staffed off-site parking lot at the District Service Center located at 1930 Como Ave.
For more information and list of events check out Como Zoo's website: http://www.comozooconservatory.org/attractions/gardens/japanesegarden/japanese-obon-festival/#/japanese-obon-festival
Chapter Beats July, 2018
JETAA Chapter Beat is a periodic mosaic of events taking place in the JETAA sphere. Compiled by AJET's Director of Alumni Relations Megan Buhagiar (Ishikawa Prefecture, 2017- Present)
JETAA SC
The 60th Zenshuji Obon Carnival – July 7 & 8, 2018, 11:00AM – 8:00PM
Obon Service, July 7, 8 at 1:30PM
Zenshuji Soto Mission
123 South Hewitt Street, Los Angeles, CA 90012
(213) 624-8658    www.zenshuji.org
Zenshuji Obon Carnival is coming soon. This is the temple's biggest fundraiser of the year. Programs will include:
Bon Odori, Tea Ceremony, Flower Arrangement
Farmer's Market, Produce/Flowers, Food & Drinks, White Elephant, Raffle & Prizes
Children's Games, Taiko Drumming, Folk Dance & Music, Shorinji Kempo
Metro Gold Line: Little Tokyo/Arts District Station
Check www.zenshuji.org for updated parking information in Little Tokyo
Zenshuji Schedule
June 24 – Chochin Hanging/Garden Cleaning/Omigaki  – 9 am
July 1   –  Container Cleanup   – 9 am
July 5   –  Booth Construction   – 5 pm
July 6   –  Preparation   – all day
July 7 & 8 Zenshuji Obon Carnival   – all day
July 10  – Carnival Clean up   – 5 pm
No Zazen on June 24, July 1, July 7 & 8 due to the Obon and the preparation.123 South Hewitt Street, Los Angeles, CA
JETAA NSW
JETAA NSW Mascot Design Contest
Win tickets to any 2 JETAA NSW events!
JETAA are looking to adopt a cute and versatile mascot to join our team, and we're looking to you to help us find one.
If you have an idea for a character that represents us as a link between Australia and Japan we would love to see it!
Submission guidelines:
Email a .jpeg or .png of your design to JETAA NSW by August 1st.
Image must be at least 500 pixels squared.
(adding a watermark that still allows us to see your mascot is ok)
Mascot must be a character that encapsulates the spirit of JETAA.
The winner will be announced on August 8th and receive free admission to any 2 JETAA NSW events as well as credit on JETAA publications.*
So get those creative juices flowing and have fun!
US JETAA
Becoming a Japanese Teacher after JET: Free Webinar
This newly launched FREE webinar series is intended to provide guidance and instruction to JET alumni across the country on a variety of careers, professional development topics, and unique challenges and how to navigate them. This webinar is on how to become a Japanese teacher after JET. Current JETs and JET alumni are both welcome to join.
Although it has already passed, you can now view the recording. https://youtu.be/as4qIEq9Roo
JETAA NC
Carnival of Cultures
Main St Cupertino is having a festival  with music, dances, food and merchandise from all the cultures represented in the Bay Area. Come check it out!  Also, if you're interested in presenting a variety of Japanese music and dance forms at the festival, you can contact Lalita from Eventscoop!
WHEN: Saturday, July 21, 2018
TIME:  11:00 AM – 6:00 PM
WHERE: Main St Cupertino: 19419 Stevens Creek Blvd, Cupertino, CA 95014
(Free entry and parking)
JETAA UK
Hyper Japan Festival
Hyper Japan is the UK's biggest annual J-culture event, celebrating all aspects of contemporary Japanese culture, from fashion to food, crafts to cosplay.
Get tickets here: https://hyperjapan.co.uk/tickets/
Date:  13th – 15th July
Time: 12:00 – 20:00
Price: From £17
JETAA Ottawa
14th Annual Natsu Matsuri
Come join us for the 14th annual Natsu-Matsuri: Celebrating Japanese Culture! It will be a great day filled with martial arts demonstrations, traditional Japanese music, dancing and drumming, and booths from local Japanese businesses and cultural groups. Also, returning from last year by popular demand is a forging demonstration by a blacksmith from Japan (thanks to KnifeWear Ottawa)!
Date: Sunday, July 22nd
Time: 11am-4pm
Location: Marion Dewar Plaza (Ottawa City Hall), 110 Laurier Ave., West, ON K1P 1J1
Come meet some of Ottawa's Japanese community and explore local groups specializing in different aspects of Japanese culture.
For a full list of current participants, please keep an eye on our website: http://jetaaottawa.ca/announcing-the-14th-annual-natsu-matsuri-japanese-summer-culture-day-2018/
We will be updating it with the schedule of events and links to participants websites over the coming weeks.
JETAA Aukland
NZIFF – Shoplifters / Manbiki Kazoku
Saturday 21 July at 6:30pm
NZ International Film Festival – Shoplifters / Manbiki kazoku
Come and join JETAA at the NZIFF to watch the winner of the Cannes Palme d'Or from Kore-eda Hirokazu.
Somewhere in Tokyo, Osamu Shibata and his wife Nobuyo live in poverty. While Osamu receives occasional employment and Nobuyo has a low-paying job, the family relies in large part on the grandmother's pension. As he is shoplifting for groceries with his son, Shota, they discover Yuri, a homeless girl. Osamu takes her home, where the family observes evidence of abuse. Despite their strained finances, they informally adopt her.
JETAA will be subsidising tickets for attendees who RSVP and make payment to us by Friday 13 July. So our ticket price for JETAA members is $12 (tickets usually $18.50). After the film we will probably go for a bite to eat and/or a drink somewhere close by (at your own cost).
To reserve your seat, transfer $12 to the JETAA Auckland bank account 06-0287-0494588-00, with your name as a reference on the transfer. Please also click 'going' on the event when you have transferred the money, so we know who to expect payments from (in case someone forgets to put their name in the reference).
Please note that tickets are subject to availability; we do expect this screening to sell out so if you want to be assured of a seat, make your payment sooner rather than later.
If you miss our deadline but still want to attend, you can buy tickets to the movie yourself through Ticketmaster.
Read more about the film here: https://www.nziff.co.nz/2018/auckland/shoplifters/
Date:  July 21st
Time: 18:30
Place:            The Civic Theatre, Queen Street
Tickets:         $12.00 (Subsidised by JETAA AUCKLAND, IF you register)
JETAA Toronto
Tanabata Trails
When was the last time you celebrated Tanabata? For many of us it may have been years ago, but the memory is still fresh in our minds. While it is tough to find a bamboo tree to tie a tag onto, we can still find our own ways to celebrate Tanabata here in Canada.
While our little hike might not be a true Tanabata tradition, maybe it will become our Toronto Tanabata tradition?
Our hike is has two points to it. You can come along for a 10 km hike or join us midway at lunch for a wak around Crawford Lake and the shorter Escarpment Trail from Crawford Lake.
Those of us doing the full hike, will meet up at 10:00 am at the Rattlesnake Point parking lot. We will hike the 4.7 km Nassagaweya Canyon Trail to Crawford Lake, where we will have lunch (please pack and bring your own) and meet up with anyone looking to join us at 12:00 pm.
After lunch, and once everyone has met up, the group has a few options and we will play things a bit by ear. Either we can all stick together on an agreed upon course or we can split into a few groups as we see fit.
For those feeling a shorter hike, the Escarpment Trail is a fairly easy 2.4 km. Hikers who departed at 10:00 am can arrange a carpool back to the Rattlesnake Point parking lot with those who meet up with us at 12:00 pm. Otherwise, those who wish to head back on foot can take the Nassagaweya Canyon Trail back to Starting Point A. Furthermore, those who are super genki can combine the Escarpment Trail with the return hike along the Nassagaweya Canyon Trail.
For trail maps and HOW TO GET THERE see Halton's Hiking website here (http://www.conservationhalton.ca/hiking)
Event Details:
When: Saturday, July 7th, 2018
Starting Point A: 10:00 am start time from Rattlesnake Point parking lot
Starting Point B: 12:00 pm starting time from Crawford Lake Visitor Centre
Finish Time and Place: Variable, depending on your start location and the route you choose to take following lunch.
Please keep in mind, we are going to take a flexible approach to this one in an attempt to cater to hikers of all levels.
Who can attend: Anyone, JETAA members, friends, family and friendly strangers.
Halton Park Admission Fee:
Adults (15 – 64) $7.75
Senior (65+) $6.75
Child (5 – 14) $5.50
4 & under *FREE
What to Bring:

Comfortable Hiking Boots or Running Shoes
Water Bottle (Between 1 and 2 litres recommended)
Packed lunch
Backpack
Sunscreen/Raincoat (weather dependant)
RSVP: email JETAA Events at events@jetaatoronto.ca
**Please RSVP – otherwise we might depart from Point A or B without you!**
JETAA Singapore
[Calling out to all JETAA Singapore Members]
Farewell Reception for JETs of 2018
This year's Farewell Reception for 2018 JETs will be on 12 July. Come join us as we send off over 30 JETs from SG embarking their journey to Japan.
Date: 12th July 2017 (Thursday)
Time: 7:00pm to 8:45pm
Venue: The Japanese Association (Ballroom 1), 120 Adam Road, Singapore 289899
Dress code: Smart Casual
Sign up here: https://goo.gl/forms/ZL0haR49GanxHll12
JETAA Florida
Tanabata Party
Celebrate the Star Festival with Florida JETAA at Ushio Sushi in Davie! Wear your Yukata or Japan-inspired summer clothes, and come ready to reminisce and write wishes – Lauren will tie them to her bamboo at home for you!
Ushio is a restaurant with KAITEN ZUSHI (conveyer belt sushi!) that is sure to make us feel なつかしい~ (Natsukashii!)
RSVP to President@floridajetaa.org
Date:    July 7th
Time:   12:00 – 14:00 EDT
Place:  Ushio Sushi
2211 University Drive
Davie, Florida 33324
Ashlie O'Neill (Hyogo-Ken, 2013-Present) AJET National Council Vice Chair and Director of Alumni Relations. Ashlie is in her second year on the AJET National Council as the Director of Alumni Relations. She works alongside Ryan Hata (National AJET Director of Alumni Resources ) and members of JETAA to strengthen the relationship between former JETs, current JETs and Japan. Please feel free to contact her email at ashlie.oneill@ajet.net or her Linkedin profile. Ashlie helps to keep you up up to date with JETAA happenings around the world.
This month marks the 5th anniversary of the Tohoku Earthquake and the loss of the lives of the two JETs Taylor Anderson and Monty Dickson.  Many JETAA chapters around the world are getting together to remember those affected by the disaster as well as raise money for various organisations in Tohoku. This edition of the JETAA Chapter Beat will focus on these events.
About the film: In March 2013, Wesley Julian launched and successfully funded a Kickstarter campaign to create Tohoku Tomo — a documentary film telling the story of true friendship and commitment to Japan's recovery by the international community following the Great East Japan Earthquake.
Julian and a small team traveled across the United States and Japan to interview individuals who have made and continue to make a difference in Tohoku.
Many of these people dropped what they were doing and dedicated themselves to Japan's recovery. Many of them even took it upon themselves to establish non-profit organizations aimed at connecting with and rebuilding Tohoku and its communities. At the core of all of these organizations are individuals. Many of these groups were founded by members of the Japan Exchange and Teaching (JET Program). What started as a love of Japan through teaching blossomed into a true friendship and commitment to the Tohoku region. These founders and many other volunteers have truly become friends of Tohoku. They are, in Japanese, Tohoku Tomo.
Locations
JETAA Alaska
When: February 29th, 6:00pm
Where: The BP Energy Center, Anchorage
JETAA Midsouth/NOLA
When: March 3rd, 5:30pm
Where: Tulane University, Newcomb Campus, Jones Hall 102, New Orleans
JETAA Toronto
When: March 9th, 6:30pm
Where: Revue Cinema
Sasakawa Peace Foundation and JETAADC
When: March 11th, 4:30pm
Where: The Mayflower Hotel, Washington DC
JETAA NSW
When: March 16th, 6:00pm
Where: Japan Foundation, Sydney
JETAA Southern California
When: March 18th, 7:00pm
Where: Occidental College, Choi Auditorium, los Angeles
Florida JETAA-Miami
When: March 30th, 8:00pm
Where: Florida  International University, modesto A. Maidique Campus, Room GL 100
Florida JETAA-Orlando
When: March 31st, 8:00pm
Where: Asia Trend/ Y.E.S.S Center
About the Project: The mission of the 113 Project is to create a venue for dialogue and action that reclaims the message of the Tohoku disaster as an opportunity for good. The 113 Project will encourage collaboration among thought leaders, activists, community members and volunteers to continue the critical work of recovery and revitalization in Tohoku as well as to look at and address together challenges faced by others through the lens of lessons learned out of the Tohoku experience.
JETAA Northern California
When: March 8th, 6:30pm
Where: JCCC NC , 1840 Sutter Street, San Francisco
JETAA Rocky Mountain
When: March 13th, 2:00pm
Where: Sie Film Center, Denver
PNWJETAA
When: April 22-24th
Where: Cherry Blossom Festival, Seattle
For a full list of Tohoku Tomo and 113 Project events, please see the Tohoku Tomo website at http://tohokutomo.com/screenings/ or email them at info@tohokutomo.com.
Live Your Dream: The Taylor Anderson Story
About the film: This film is a story about Taylor Anderson and all the young people who travel the world trying to make a difference. Taylor was an extraordinary American who dedicated herself to teaching Japanese children, living her dream right up to the events of March 11, 2011. The earthquake and tsunami in Japan were a disaster that no one could have expected. 
When:March 13th, 1:00pm
Where: Sendai Mediatheque, Sendai, Japan
Details: http://jetprogramme.org/en/info/greateastjapanearthquake/
Additional Events around the world
D-prep: A disaster Preparation Event
Recognizing the need for more disaster preparation events in English, JETAA Western Japan and AJET will hold D-PREP.
When: March 13th,10:00-3:00
Where:Canadian Academy ,Rokko Island, Kobe
RSVP: by March 10th at this link

For more information, please e-mail Rose Tanasugarn at
jetaawj@gmail.com
JETAA Vic/Tas/SA
The Big Bento Lunch
When:March 1st-31st
Where: Anywhere you wish
Hosting a Big Bento Lunch is as easy as rounding up up a group of your friends and work mates and eating some delicious Japanese food!
Since 2012, Big Bento Lunch participants have raise more than $30,000 for many charities by holding family picnics or parties or and getting bentos delivered to work places. It is simple and fun!
To register your lunch and help us support the Taylor Anderson Memorial Fund, visit the Big Bento Lunch website at www.bigbentolunch.com.au
Ashlie O'Neill (Hyogo-Ken, 2013-Present) AJET National Council Vice Chair and Director of Alumni Relations. Ashlie is in her second year on the AJET National Council as the Director of Alumni Relations. She works alongside Ryan Hata (National AJET Director of Alumni Resources ) and members of JETAA to strengthen the relationship between former JETs, current JETs and Japan. Please feel free to contact her email at ashlie.oneill@ajet.net or her Linkedin profile. Ashlie helps to keep you up up to date with JETAA happenings around the world.

February is a big month for JETAA chapters around the world , with many of them hosting elections for the next JETAA councils and representatives. However, that does not stop JETAA chapters from holding some really great events too! Let's have a look at some of the events happening this month.
Shinnenkai 2016 @ Grand Central Restaurant & Bowling Lounge
When: February 18th, 7-10pm
Where: Grand Central Restaurant & Bowling Lounge (808 SE Morrison St, Portland, OR 97232)
It may already be February, but it isn't really the new year until you've celebrated it with JETAA Portland! This year JETAA Portland are bringing you a Shinnenkai full of food, fun, and games for the whole family. Join them at Grand Central Restaurant & Bowling Lounge for a casual evening of tacos and bowling as they celebrate the year of the monkey. 明けましておめでとう!
When: February 13th, 5-7pm
Where: Ottawa Curling Club ,440 O'Connor St, Ottawa, ON K2P 1W4

Curling, the king of sports! Come and enjoy casual, beginner-friendly curling at the Ottawa Curling Club. You don't need any experience or equipment to have a nice time! JETAA Ottawa has reserved two sheets of ice as well as instruction for the first half hour.
When: February 7th, 8:45-12pm PST
Where:859 E Sierra Madre Ave, Glendora, CA 91741
Want to go hiking ? This is a pretty easy 1.5 mile hike, but then the last part definitely gets your heart rate up. It's about 1 1/4 hours to the top and about an hour down, depending on how much time the group spends taking breaks. It's a good hike with great views from the top.
If you would like to go please RSVP on the JETAASC Facebook page.

JETAANC Volunteer Nite for Berkeley-Sakai Sister City Association!
Berkeley-Sakai Sister City Association needs our help! Come enjoy some pizza and beer and learn how you can assist their efforts to re-establish their student exchange programs and prepare for their 50th Anniversary in 2017.
**Register here:
http://berkeleysakaivolunteernite.eventbrite.com/
JET alumni and friends have helped revitalize U.S.-Japan sister city groups across the Bay Area and now we are turning our attention to Berkeley-Sakai! What they are trying to do is at the heart of the grassroots exchange mission of the JET Program and so it is naturally close to our hearts.
When: February 18th, 6:30-8:30pm PST
Where: Jupiter, 2181 Shattuck Ave, Berkeley,California 94704
Celebrate 2016 with drinks and nibbles at Space Academy on St Asaph Street. Anyone/everyone welcome for casual conversation in English or Japanese. It is a great place to meet new people and practice your language (or just hang out). JETAA South Island are looking forward to seeing lots of new and old faces!
When: February 2nd, 5:30pm ~
Where: Space Academy, 371 St Asaph Street, Christchurch, New Zealand 8011

Shinnekai and talk on the 'other' side of Japan
JETAA Hawaii is pleased to announce that for it's 2016 Shinnenkai, that they will be hosting a presentation on the "other" side of Japan — organized crime (aka Yakuza) and its effect on Japan's government, business and financial worlds, and society-at-large.
The speaker will be US Marine Colonel Grant Newsham, a senior research fellow at the Japan Forum for Strategic Studies in Tokyo. Colonel Newsham lived in Japan for 20 years, and worked as a US diplomat and military officer, and in the investment banking and high-tech industries.

RSVP to jetaahawaii@gmail.com by Tuesday, February 2, 2016
When: February 5th,6-8pm
Where: Box Jelly Co-working space, 07 Kamani St, Honolulu, HI 96813

Ashlie O'Neill (Hyogo-Ken, 2013-Present) AJET National Council Vice Chair and Director of Alumni Relations. Ashlie is in her second year on the AJET National Council as the Director of Alumni Relations. She works alongside Ryan Hata (National AJET Director of Alumni Resources ) and members of JETAA to strengthen the relationship between former JETs, current JETs and Japan. Please feel free to contact her email at ashlie.oneill@ajet.net or her Linkedin profile. Ashlie helps to keep you up up to date with JETAA happenings around the world.

Welcome to the second chapter beat for 2016 . There is so much happening in January in the JETAA world so I have selected just a sample for everyone to enjoy. For more information on events around the world please visit your nearest chapters Facebook pages or websites.
When: January 31st, 12pm
Where: Coogee Beach, NSW
Head to Coogee Beach to join JETAA NSW for their annual summer BBQ.
Take along your swimmers, snacks and BBQ favourites and help them kick off the new year with a bang!
JETAA SG Welcome Back Reception
When: February 2nd, 6:30-9pm
Where: Japan Creative Centre (JCC), 4 Nassim Road, Singapore 258372
Join  JETAA SG for the Welcome Back Reception organised by Embassy of Japan and CLAIR!
You'll get to meet fellow ex-JETs, old and new, and also external companies and associations like JCCI, JUGAS, and SSEAYP.
JETAABC is proud to invite all JETAABC members and their guests to the Annual General Meeting and Shinnenkai 2016. This is a great opportunity to stay connected with JETs and continue contributing to Japan/Canada relations in an amazing way. Please consider joining the JETAABC Board of Directors whether you are a recent returnee or have been beck for decades.
First Thursday (Muses Parade Edition)
When: February 4th, 8pm
Where:TBC on Muses Parade Route
First Thursdays are a casual monthly get together designed to allow JETAA members to meet up and hang out.  If you are interested in attending please feel free to drop in.
5.JETAA Northern California

JETAANC East Bay Networking Nomikai

When: January 21st, 7:30-9:30pm
Where:Diving Dog Brewhouse. 1802 Telegraph Ave, Oakland, California 94612
Join alumni and friends at our New Year's East Bay Networking Nomikai (happy hour)! Let's ring in the Year of the Monkey together at Diving Dog Brewhouse in the heart of Oakland's Uptown neighborhood.
Register here.
YPC Koval Whiskey Tour, Tasting & Discussion

When: January 21st, 6:30-8pm
Where: KOVAL Distillery, 5121 N Ravenswood Ave, Chicago, IL 60640, United States
Join JASC and JETAA members for a tour, tasting and discussion of Chicago's very own KOVAL Distillery, set on the Northside of Chicago in Ravenswood.
Sample whiskey, gin, vodka and liqueurs while touring the distillery and learning more about the whiskey making process, and what sets KOVAL apart from the competition.  The tour will end with a discussion from Fuyuko Kojima, Japanese market manager for KOVAL, who will lend insight into KOVAL's marketing strategies in Japan and discuss cultural obstacles and challenges.  Products will be available for sale during the event with a 10% discount for all attendees.
Dallas-Fort Worth(DFW) Shinnenkai Karaoke
When: January 30th, 2-4pm CST
Where: Round One Arlington Texas 76015
Sing you hello to 2016 and a belated welcome to returning JETAA members at Round One in Arlington with the DFW JET Alumni. 
When: February 3rd , 6:30~
Where: King O'Malleys, Civic
JETAA Canberra's February Oshaberikai and get together will be at held at King O'Malleys.
If you can't speak Japanese come along anyway, we all speak English too! This is a great way to meet the other JET Alumni in Canberra.
For those who haven't been before here's how it works: You only pay for what you eat/drink and JETAA Canberra provides the bar snacks.
That's all for this fortnights chapter beat. If you have any events that you want listed please contact me on my email ashlie.oneill@ajet.net.
Have a great week
Ashlie O'Neill (Hyogo-Ken, 2013-Present) AJET National Council Director of Alumni Relations. Ashlie is in her second year on the AJET National Council as the Director of Alumni Relations. She works alongside Ryan Hata (National AJET Director of Alumni Resources ) and members of JETAA to strengthen the relationship between former JETs, current JETs and Japan. Please feel free to contact her email at ashlie.oneill@ajet.net or her Linkedin profile. Ashlie helps to keep you up up to date with JETAA happenings around the world.
Welcome to the very first chapter beat for 2016 and a big Happy New Year to everyone around the world.
Let's see what JETAA has coming up in January.

Monthly Board Meeting and Second Sunday Social Meetup
When: Sunday January 10th, 12-4pm
Where: Coffee at The Point, 710 E 26th Ave, Denver, Colorado 80205
JETAA Rocky Mountains will host their monthly board meeting and Second Sunday meetup this Sunday, January 10th.
Any interested JET alums are invited to join the board meeting from 12-2pm. Then from 2-4pm, kick back and relax, reminisce about teaching, living in Japan, practice Japanese, or just catch up with friends.
2. JETAA Northern California

SF Networking Nomikai
When: Thursday January 7th, 5:30-7:30pm (PST)
Where:  Crystal Jade San Francisco.
4 Embarcadero Ctr, Ste e, Lbby Level San Francisco, California
Join alumni and friends at our San Francisco Networking Nomikai (happy hour)! Ring in the new Year of the Monkey together!
Come out, make new friends, and catch up with old ones. This is a great chance for networking.
Heartland JETAA January Meeting
When: Thursday January 14th, 6:30pm (CST)
Where:  Blackdog Coffee House
12815 W 87th St, Lenexa Kansas 66215
Join Heartland JETAA at their January meeting to discuss upcoming events,ask questions and share ideas.
When: Sunday January 24th, 6-8pm (EST)
Where:Michael Maloney's House in Tampa (email for RSVP and directions)
Join Florida JETAA for their Annual Shinnenkai celebrating the start of 2016.
When: Tuesday January 12th, 5-7pm
Where: Laughing Man Tavern, 1306 G St.NW
Join members of JETAADC at their first networking event of 2016. For those interested, there will be trivia starting at 7pm and JETAADC are planning on forming a JETAADC team (or 2 depending on numbers)!
When: Throughout January 21st to February 25th
Where: Birmingham's MAC Arts Centre
This January, JETAA Midlands are hosting tailored Japanese lessons every Thursday evening from January 21st to February 25th at , mac Birmingham in Cannon Hill Park.
Lessons will be with other ex-JETs enthusiastic about learning Japanese again. The class size will be small at 8 students which will allow you the teaching time you need to get started learning Japanese again or get help to improve weaker areas and take your Japanese ability to the next level.
Ashlie O'Neill (Hyogo-Ken, 2013-Present) AJET National Council Director of Alumni Relations. This is a new position to help strengthen the relationship between JETAA/AJET. Please feel free to contact her email at ashlie.oneill@ajet.net or her Linkedin profile. Ashlie helps to keep you up up to date with JETAA happenings around the world.

Let's see what is coming up in September in JETAA Chapters .

JETAADC
Okinawan Performing arts at the Kennedy Center
Enjoy Performances by
Creative Eisa –Shishi-mai (Dance of Japanese lion)
Traditional Karate –Breathing methodologies, Kata, Sanchin-kata
Ryukyu Buyo (Classical Dance) –Yotsutake, Kasekake, Hatomabushi
If you are interested in going with JETAADC please send a message to social@jetaadc.org with the number of people in your party and where you will meet them.
Yukata Hop in Astoria-September 6th
Summer's not over until September 21st (at least according to the official calendar)- so in order to keep the summer going JETAANY is having a Yukata Hop in Queens! Meet JETAANY at the Strand Smokehouse in Astoria and then head out to a couple other bars in the area (TBA soon). If you don't have a Yukata, you are still welcome to join! Please feel free to wear other festive garb (happi coats, jinbei, etc.).


Japan Summer Fest-13th of September
Join JETAA Music City for games, delicious food, Japanese culture, and of course some great performances, including taiko, kendo and more at Japan Summer Fest! For a list of performances and activities, visit:http://www.jask.org/festivalevents
PNWJETAA booth at the 17th Annual Aki Matsuri presented by the Eastside Nihon Matsuri Association – 6 & 7th of September
Every Fall, ENMA presents "Aki Matsuri (Fall Festival)", a 2-day program of Japanese cultural, educational, and fun events for all age groups.The Aki Matsuri is a celebration of Japan's rich cultural heritage. A large number of local artists and craft persons practicing Japanese-style arts and crafts (including the performing arts and martial arts), and Japan related businesses & organizations will be participating during the entire two day event activities.
PNWJETAA will have a booth where they will have volunteers sharing their experiences in Japan.
If you are interested in volunteering for the both please contact Jennifer at vicepresident@nullpnwjetaa.org.
Support JETAA Toronto while they compete in a Dragon Boat Race

Ever wanted to see a dragon boat race? Or even better – Ever wanted to see your fellow JETAA members race for glory and for good food? Then join JETAA Toronto this weekend at Marilyn Bell Park on Saturday or Sunday and cheer them on!

Welcome to JETAA Chapter Beat. Theodore Genba Bigby (Yamagata 2008-12) walks you through some of the highlights from JET alumni associations across the globe. Genba currently serves as the JETAA UK Webmaster and as the JETAA Midlands chair.
JETAA Chapter Beat for 2014 kicks off with two films and alumni efforts to support Japan in the wake of the the 2011 earthquake. So much was lost during such a relatively short period of time, and the JET community is proud to continue supporting the north of Japan as it continues its recovery.


JETAA Victoria, Tasmania, South Australia
Big Bento Lunch is on again this year!
Throughout March 2014
Throughout Oceania
www.bigbentolunch.com.au

"March 11 is the third anniversary of the devastating earthquake and tsunami that hit Japan.

To commemorate the disaster and raise much-needed funds for the Save Minamisoma Project, Big Bento Lunch encourages people to get together for a Japanese-style lunch and collect donations.

Get your colleagues, family, friends or school together and host a bento lunch between March 1 and 31.

Last year Big Bento Lunch raised more than $7000 for the Save Minamisoma Project, and in 2012 raised more than $15,000 for UNICEF's work supporting children in the affected regions of Tohoku.

The initiative is proudly organised by JETAA Victoria/Tasmania/South Australia, with support from the Consulate-General of Japan, Melbourne.

Head to our website at www.bigbentolunch.com.au to register your lunch."
"HAFU" "ハーフ" screening
28th February 2014
Depaul University Schmitt Academic Center, Room 154, 2320 N. Kenmore Avenue

This is a film I really want to see. I'm interested to learn about how people in Japan construct their own identities and how Japanese society constructs the identity of others. This has to be a must see and I'd encourage everyone who can to catch a screening of it.

"Please join us for an exclusive screening of:

"HAFU"

"ハーフ"

With an ever increasing movement of people between places in this transnational age, there is a mounting number of mixed-race people in Japan, some visible others not. "Hafu" is the unfolding journey of discovery into the intricacies of mixed-race Japanese and their multicultural experience in modern day Japan. The film follows the lives of five "hafus"–the Japanese term for people who are half-Japanese–as they explore what it means to be multiracial and multicultural in a nation that once proudly proclaimed itself as the mono-ethnic nation.

Narrated by the hafus themselves, along with candid interviews and cinéma vérité footage, the viewer is guided through a myriad of hafu experiences that are influenced by upbringing, family relationships, education, and even physical appearance. As the film interweaves five unique life stories, audiences discover the depth and diversity of hafu personal identities."

You can get in contact with JETAA Chicago by email: info@jetaachicago.com. Admission is free, but there are a limited number of spaces available, so please reserve your place at this free event by registering at: http://guestli.st/229539. Doors open at 6:15pm. The film will begin at 6:30pm.

To learn more about the film, you can visit their website www.hafufilm.com/en and why not see if there's a screening near to you? http://hafufilm.com/en/screening_and_events/


Tohoku Tomo 東北友 Documentary Premiere
12th March 2014
The Adler Planetarium 1300 S Lake Shore Drive, Chicago, IL 60605
http://guestlistapp.com/events/231924

"Save the date for the exclusive premiere of Tohoku Tomo 東北友 ! Three JETAAs -Wesley Julian, Daniel Martin, and Elizabeth Gordon- have been working hard to complete this project and are looking forward to sharing it.

In March 2013, Wesley Julian launched and successfully funded a Kickstarter campaign to create Tohoku Tomo – a documentary film telling the story of true friendship and commitment to Japan's recovery by the international community following the Great East Japan Earthquake. Julian and a small team traveled across the United States and Japan to interview individuals who have made and continue to make a difference in Tohoku.

Countless people dropped what they were doing and dedicated themselves to Japan's recovery. Many of them even took it upon themselves to establish non-profit organizations aimed at connecting with and rebuilding Tohoku and its communities. At the core of all these organizations are individuals—people connected and committed to the Tohoku region. These founders and volunteers are true friends of Tohoku. They are, in Japanese, Tohoku Tomo. For more information, visit www.TohokuTomo.com.

Ticket price is free but space is limited. RSVP is required prior to the event.

Please rsvp here: http://guestlistapp.com/events/231924"
Donate for Tohoku
Starts: 12:00 midnight Japan time on 3/11 (8 a.m. MST on March 10)
Ends: 11:59 p.m. Japan time on 3/11 (7:59 a.m. MST on March 11)
www.globalgiving.org/fundraisers/jets-rally-for-tohoku

"Three years have passed since the Great East Japan Earthquake and Tsunami and the devastation in Tohoku has largely faded from the news. However, so much remains to be done for the survivors and TAMF has been partnering with a number of organizations in Japan to provide relief and help the people of Tohoku build a strong and vibrant future."

The best thing about this donation drive is that "all donations up to $1,000 per individual donor made to the Taylor Anderson Memorial Fund on March 11th Japan time will be matched by Global Giving through their Japan Match Global Giving program."

For full details of the event from JETAA Rocky Mountain, check out this page on their website: http://rmjetalumni.org/main/2014/02/donate-for-tohoku-2014/