Jan
28

AJET, JETAA Chapter Beat, JETAA Chapters, Uncategorized

Comments Off

on JETAA Chapter Beats February 2019
Chapter Beats February, 2019
JETAA Chapter Beat is a periodic mosaic of events taking place in the JETAA sphere. Compiled by AJET's Director of Alumni Relations Megan Buhagiar (Ishikawa Prefecture, 2017- Present)
JETAA Rocky Mountain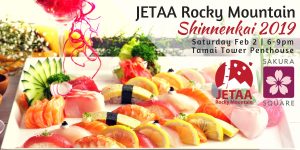 (*RSVP required. See below for details.)
Where: Tamai Tower Penthouse in Sakura Square
1255 19th St.
Denver, CO 80202, USA
When:  Saturday, February 2 @ 6:00 PM – 9:00 PM
The Japan Exchange & Teaching Alumni Association, Rocky Mountain Chapter, is proud to announce that we are hosting our annual Shinnenkai on Feb. 2nd. This year is special because we are working with the Sakura Foundation and Sakura Square, building a bridge between JET and Japanese American communities in Denver. Come join us for food, fun, and a kampai to celebrate 2019. We will have some fun activities to help our communities learn more about each other, and share our stories. The event will be catered so please bring your appetites.
An RSVP is required. This event is $20 a person that covers attendance, parking, drinks, and entertainment at the Tamai Tower Penthouse in Sakura Square, located in Downtown Denver at 1255 19th Street. There is a parking garage you can enter on Larimer street. You will be given a parking validation before you leave the event.
Ticket Purchase Link – https://www.eventbrite.com/e/jetaarm-shinnenkai-2019-tickets-52991637414
Please direct any additional questions to the JETAARM event coordinator, Teri Galvez (events@jetaarockymountain.org)
JETAA Singapore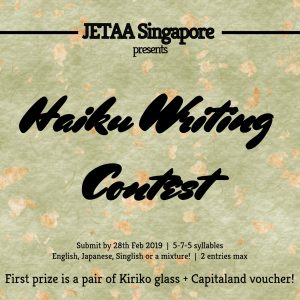 Hey JETAA members!
Here's wishing you a happy and smooth sailing 2019! 明けましておめでとう!
As our first event of 2019, we are officially launching the haiku contest!
What's a haiku… ? 
A haiku is a simple poem with a 5-7-5 syllable structure. It usually represents the mood or thoughts of the writer at that point of time. We are accepting responses in both English and Japanese.
E.g.-
Write your own haiku (5 syllables)
It's easy as ABC (7 syllables)
How about today? (5 syllables)
References – 
https://www.britannica.com/art/haiku
http://haikuwotukuru.com (article in Japanese)
https://jpnculture.net/haiku-tsukurikata/ (article in Japanese)
What to do – 
1) Write your own original haiku (2 entries each; no plagiarism please!) in English, Japanese, Singlish or a mixture of the above mentioned languages.
2) Your entry should contain your name, prefecture, period/year(s) on JET and the haiku.
3) "Like" us on JETAA Singapore Facebook page if you haven't done so.
4) You can PM us your entry via JETAA Singapore Facebook page or reply email (to publicrelationsjetaasingapore@gmail.com) to enter the contest
5) Deadline will be February 28th, 2019, so do submit by then!
Winner(s) will… 
– be announced during our AGM 2019 (16 March 2019) as a way to start JETAA 10th anniversary celebrations! Please mark it in your calendars.
– win attractive prizes; first prize is a pair of Kiriko glass and Capitaland vouchers!
Hope to see your entries soon!
JETAA Ireland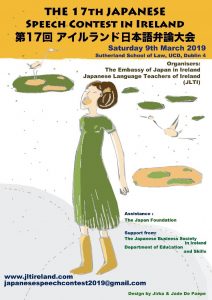 The Japanese Speech Contest in Ireland
In order to encourage and promote Japanese language education in Ireland,
JLTI and the Embassy of Japan in Ireland jointly host an annual Japanese speech contest.
The 17th Japanese Speech Contest will be held on
Saturday, 9 March 2019.
Application forms now available:
General Category
Secondary School Category Reference: Judging CriteriaApplication Deadline
Secondary School Category (TY & LC1 Group): 11 February 2019
Secondary School Category (LC2 Group): 18 February 2019
General Category: 22 February 2019Please note that each category has a different closing date.
Criteria for Participation
Participants must not be Japanese native speakers and should be resident in Ireland for more than six months at the time of application
(General Category): Participants cannot have lived in Japan for longer than 5 years in total.
(Secondary School Category): Participants must be studying Japanese for the Leaving Certificate in Ireland, and may not have taken more than two weeks total of classes of Japanese in Japan.
Neither participants themselves nor their immediate family members may be members of the JLTI.
Past winners may not enter the same category.
Participants should submit the application form and their speech script to the JLTI Committee by e-mail by the deadline.
Organised by
Japanese Language Teachers of Ireland (JLTI)
The Embassy of Japan
Supported by
The Japan Foundation
The Japan Business Society in Ireland
Department of Education and Science
JETAA DC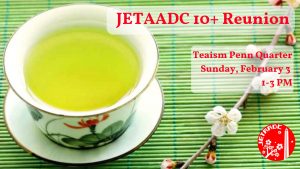 The 10+ Reunion is a casual get-together for any JET alumni who departed for the JET Program in 2009 or earlier. Join fellow alumni to re-connect and reminisce about your time in Japan.
Date: Sunday, February 3
Time: 1:00pm to 3:00pm
Location: Teaism Penn Quarter
(400 8th St NW, Washington, DC 20004)
Price: $20
Register: https://tinyurl.com/JETAADC10plus2019registration
Attendees have a choice of bento (fried chicken, salmon, or black bean cake) and each meal is accompanied by desserts and an exclusive Japanese green tea sampling. +1's are welcome!
Please register and pay in advance by Wednesday, January 30.
Feel free to contact secretary@jetaadc.org if you have any questions.
Do you want to share Japanese culture with NYC youth?
At this annual event with Big Brothers/Big Sisters of NYC, we help introduce different aspects of Japanese culture to the kids and their big siblings.
Activities include:
– Kimono/Yukata/Happi Coat Fitting – Origami – Japanese Writing – Chopstick Challenge – Making Onigiri (Japanese Rice Balls)
If you are interested in volunteering please complete this form by Thursday, February 7.
Send questions to Ryan at membership@jetaany.org
When: Sunday, February 10 at 10:30am – 3:00pm
Where: 40 Rector St, New York, New York 10006
RSVP: Please complete this form by Thursday, February 7.
JETAA
The Heinz College has partnered with JETAA because our faculty have found that students affiliated with JETAA have found great success not only as a Heinz College student, but as a professional in their field.
(Free) Application Deadline Extended: January 31, 2019
30% of tuition per semester guaranteed minimum scholarship for eligible individuals affiliated with JETAA who are enrolling in any master's degree program at Carnegie Mellon University's Heinz College.
Heinz College offers top-ranked graduate degree programs in Information Systems & Management, Public Policy & Management, and Creative Enterprises Management. Heinz College provides students with the analytics, technology, and policy skills necessary to solve complex societal problems in an increasingly connected world. Our research excellence and expertise in data analytics set Heinz College apart in the areas of cybersecurity, health care, the future of work, smart cities, and arts & entertainment. In 2016, INFORMS named Heinz College the #1 academic program for Analytics Education.
To learn more about our programs and the application process, prospective students can listen to a recorded webinar.
JETAA Toronto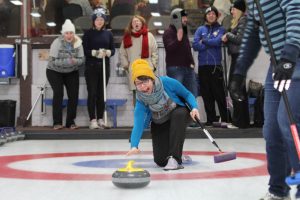 Midnight Curling
JETAA Toronto welcomes you to our annual winter sporting tradition: Midnight Curling. Join us on Saturday, February 9th at the High Park Club for food, drink, and a night of rock-throwing, sweeping, hollering, and grace on ice.
No curling experience? No worries! An instructor will be on hand to guide you in the all the finer points of Canada's other national sport. Don't forget to bring a pair of clean indoor running shoes and warm, layered, comfortable clothing.
We'll be meeting up at the High Park Club's lounge area for refreshements at 9 and going on the ice at 11. The bar will be open for beverages, but food options may be limited because the dinner rush will be over, so please eat before coming or be prepared to order in.
Links
Tickets: $20 + eventbrite fee at https://www.eventbrite.ca/e/jetaa-midnight-curling-tickets-54675799789
Find the event on facebook at https://www.facebook.com/events/585078695276324/
Event Details
Date: Saturday, February 9th, 2019
Time: 9:00 pm to 1:00 am
Place: High Park Club (100 Indian Rd)
Questions? Contact events@jetaatoronto.ca
See you on the ice!
JETAA NSW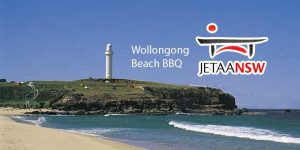 JETAA NSW Wollongong Beach BBQ
DATE:            Sunday, February 10th 2019
TIME:              12:00 – 15:00 UTC+11
PLACE:          Stuart Park North Wollongong
George Hanley Drive
North Wollongong
Come join us for a day of family fun on the South Coast.
Friends and family welcome.
TIME:
Sunday, February 10th, 12-12:30 start.
PLACE:
We will be claiming a public BBQ at North Beach, Wollongong:
https://goo.gl/maps/dUeMbkAxZoy
ACCESS:
On Sundays, trains to Wollongong leave Central every hour, usually from Platform 2. Cost is $2.70 on Sundays!
If anyone is keen on walking or cycling, Stuart Park is a 30 min walk or 10 min bike ride from North Wollongong Station.
Everyone else should get off at Wollongong station and get the 55A (free bus) from the stop opposite the station. Get off near the corner of Kembla st and Blacket st – this is the 7th stop and will take about 12 minutes to get to.
The free bus runs every 20 minutes from 09:40am – 5:20pm
Taxis https://www.illawarrataxinetwork.com.au/ (including Maxi Taxis) or Uber are also options. There is a taxi bay right outside the ticket gates on the east side of the station.
There is free, un-timed parking opposite Diggies Café and along Cliff rd, however this gets very busy.
WHAT TO BRING:
– Food you would like to cook.
– Something to sit on.
– Sun protection.
– General picnic supplies.
– Outdoor games and your sense of fun!
* There is a kiosk nearby that sells take away food and drinks, however, there is nothing in the way of a convenience store or supermarket nearby.
IN THE EVENT OF BAD WEATHER WE WILL NEED TO CANCEL.
JETAA Quebec/Atlantique
Winter Book Club
DATE:            February 21st
For its sixteenth edition, the JETAA Q/A Book Club will delve into Hiro Arikawa's International Bestseller, The Travelling Cat Chronicles!
Here are the details for the winter meeting:
Date: Thursday, February 21, 2019
Time: 7 p.m.
Cost: free (free snacks too!)
Location: The lounge of Argo Bookshop (1915, Sainte-Catherine St. West)
Argo Bookshop (est. 1966), the oldest independent English-language bookstore in Montreal, is now owned by two fellow JET alumni, and long-time book club participants, who have generously invited us to use their lounge to host these events!
The Travelling Cat Chronicles, by Hiro Arikawa
Synopsis (277 pages)
We take journeys to explore exotic new places and to return to the comforts of home, to visit old acquaintances and to make new friends. But the most important journey is the one that shows us how to follow our hearts…
An instant and international bestseller, The Travelling Cat Chronicles has charmed readers around the world. With simple yet descriptive prose, this novel gives voice to Nana the cat and his owner, Satoru, as they take to the road on a journey with no other purpose than to visit three of Satoru's longtime friends. Or so Nana is led to believe…
With his crooked tail–a sign of good fortune–and adventurous spirit, Nana is the perfect companion for the man who took him in as a stray. As they travel in a silver van across Japan, with its ever-changing scenery and seasons, they will learn the true meaning of courage and gratitude, of loyalty and love.
(Synopsis and book cover from Indigo)
Here are handy links to purchase or borrow the book!
If you are interested in joining us or have any questions, please contact us!
Even if you are not completely finished, your presence will always be welcome!
PNW JETAA
When:                        February 16, 2019 @ 4:00 pm – 7:00 pm
Where:           JCCCW
1414 S Weller St
Seattle
WA 98144
Cost:               $20+
Contact:         Email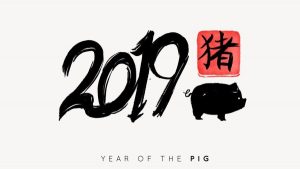 明けましておめでとうございます!
今年もよろしくお願いします!
Join the Pacific Northwest JET Alumni Association as we celebrate another year! Meet new friends and reconnect with old ones as we reflect on 2018 and look ahead to 2019, the year of the boar.
— TICKETS & RSVP —
Brown Paper Tickets
Facebook Event Page
Admission includes food from local restaurants and vendors served buffet-style, non-alcoholic drinks, and raffle entry. Wine and beer will be available for purchase with admission and on the day of. Everyone is welcome to this family-friendly event, and children under 10 are free with an accompanying adult.
We will be having our traditional nijikai at Venus Karaoke following the party. We look forward to seeing you then!
— TICKET INFO —
Online Sales
General Admission: $20
General + Drink Tickets: $25
Children under 10 years: Free

Day-Of Sales
General: $30
General + Drink Tickets: $35
Drink tickets: $5 for 2 tickets
Special Announcement
National AJET's first set of LINE stickers will be available soon! The eight sticker set features National AJET's official mascot, Tsuru-chan–a red-crowned crane that represents AJET's mission to nurture and cultivate the JET programme and its' participants. Add a little character to your LINE chats with this collection, available in the LINE sticker shop for