Mar
1

AJET, JETAA Chapter Beat, JETAA Chapters, Uncategorized

Comments Off

on JETAA Chapter Beat 3.11 5th Anniversary Memorial Edition
Ashlie O'Neill (Hyogo-Ken, 2013-Present) AJET National Council Vice Chair and Director of Alumni Relations. Ashlie is in her second year on the AJET National Council as the Director of Alumni Relations. She works alongside Ryan Hata (National AJET Director of Alumni Resources ) and members of JETAA to strengthen the relationship between former JETs, current JETs and Japan. Please feel free to contact her email at ashlie.oneill@ajet.net or her Linkedin profile. Ashlie helps to keep you up up to date with JETAA happenings around the world.
This month marks the 5th anniversary of the Tohoku Earthquake and the loss of the lives of the two JETs Taylor Anderson and Monty Dickson.  Many JETAA chapters around the world are getting together to remember those affected by the disaster as well as raise money for various organisations in Tohoku. This edition of the JETAA Chapter Beat will focus on these events.
About the film: In March 2013, Wesley Julian launched and successfully funded a Kickstarter campaign to create Tohoku Tomo — a documentary film telling the story of true friendship and commitment to Japan's recovery by the international community following the Great East Japan Earthquake.
Julian and a small team traveled across the United States and Japan to interview individuals who have made and continue to make a difference in Tohoku.
Many of these people dropped what they were doing and dedicated themselves to Japan's recovery. Many of them even took it upon themselves to establish non-profit organizations aimed at connecting with and rebuilding Tohoku and its communities. At the core of all of these organizations are individuals. Many of these groups were founded by members of the Japan Exchange and Teaching (JET Program). What started as a love of Japan through teaching blossomed into a true friendship and commitment to the Tohoku region. These founders and many other volunteers have truly become friends of Tohoku. They are, in Japanese, Tohoku Tomo.
Locations
JETAA Alaska
When: February 29th, 6:00pm
Where: The BP Energy Center, Anchorage
JETAA Midsouth/NOLA
When: March 3rd, 5:30pm
Where: Tulane University, Newcomb Campus, Jones Hall 102, New Orleans
JETAA Toronto
When: March 9th, 6:30pm
Where: Revue Cinema
Sasakawa Peace Foundation and JETAADC
When: March 11th, 4:30pm
Where: The Mayflower Hotel, Washington DC
JETAA NSW
When: March 16th, 6:00pm
Where: Japan Foundation, Sydney
JETAA Southern California
When: March 18th, 7:00pm
Where: Occidental College, Choi Auditorium, los Angeles
Florida JETAA-Miami
When: March 30th, 8:00pm
Where: Florida  International University, modesto A. Maidique Campus, Room GL 100
Florida JETAA-Orlando
When: March 31st, 8:00pm
Where: Asia Trend/ Y.E.S.S Center
About the Project: The mission of the 113 Project is to create a venue for dialogue and action that reclaims the message of the Tohoku disaster as an opportunity for good. The 113 Project will encourage collaboration among thought leaders, activists, community members and volunteers to continue the critical work of recovery and revitalization in Tohoku as well as to look at and address together challenges faced by others through the lens of lessons learned out of the Tohoku experience.
JETAA Northern California
When: March 8th, 6:30pm
Where: JCCC NC , 1840 Sutter Street, San Francisco
JETAA Rocky Mountain
When: March 13th, 2:00pm
Where: Sie Film Center, Denver
PNWJETAA
When: April 22-24th
Where: Cherry Blossom Festival, Seattle
For a full list of Tohoku Tomo and 113 Project events, please see the Tohoku Tomo website at http://tohokutomo.com/screenings/ or email them at info@tohokutomo.com.
Live Your Dream: The Taylor Anderson Story
About the film: This film is a story about Taylor Anderson and all the young people who travel the world trying to make a difference. Taylor was an extraordinary American who dedicated herself to teaching Japanese children, living her dream right up to the events of March 11, 2011. The earthquake and tsunami in Japan were a disaster that no one could have expected. 
When:March 13th, 1:00pm
Where: Sendai Mediatheque, Sendai, Japan
Details: http://jetprogramme.org/en/info/greateastjapanearthquake/
Additional Events around the world
D-prep: A disaster Preparation Event
Recognizing the need for more disaster preparation events in English, JETAA Western Japan and AJET will hold D-PREP.
When: March 13th,10:00-3:00
Where:Canadian Academy ,Rokko Island, Kobe
RSVP: by March 10th at this link

For more information, please e-mail Rose Tanasugarn at
jetaawj@gmail.com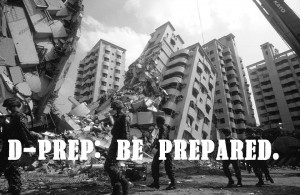 JETAA Vic/Tas/SA
The Big Bento Lunch
When:March 1st-31st
Where: Anywhere you wish
Hosting a Big Bento Lunch is as easy as rounding up up a group of your friends and work mates and eating some delicious Japanese food!
Since 2012, Big Bento Lunch participants have raise more than $30,000 for many charities by holding family picnics or parties or and getting bentos delivered to work places. It is simple and fun!
To register your lunch and help us support the Taylor Anderson Memorial Fund, visit the Big Bento Lunch website at www.bigbentolunch.com.au