Via JETAA Ottawa. Posted by Gemma Villanueva (Fukushima 2008-11), the current newsletter editor for the JETAA Ottawa Newsletter.
Note from JETAA Québec/Atlantique:
The 2013 JETAA Canada Conference, nicknamed "CanCon", was held in Montréal, Québec, from May 24 to 26. It was hosted by JETAA Québec/Atlantique, with the support and sponsorship of CLAIR (Council of Local Authorities for International Relations) through the Japan Local Government Center (JLGC) in New York, and MoFA (Ministry of Foreign Affairs) of Japan through the Consulate-General of Japan at Montréal.
In attendance were JETAA delegates from the 5 of 6 other Canadian chapters, namely BC/Yukon, Southern Alberta, Manitoba/Saskatchewan, Toronto and Ottawa; representatives from the JLGC, as well as staff from the Japanese Consulate at Montreal. A representative of the Embassy of Japan was also present as an observer.
This year's keynote presentation, "JET: From Classroom to Career", addressed the challenge of what is seldom a fluid transition from Japanese classrooms to a career back home.
Download your copy of the 2013 JETAA Canada Conference report now! (PDF, 1.81 MB) Direct link here: http://www.jetaaottawa.ca/images/pdf/2013%20jetaa%20canada%20conference%20montral%20-%20report.pdf
Spotlight on:  Xander Peterson (Miyazaki, 2009-12) JET Program Coordinator for San Francisco. Xander became the new coordinator earlier this year.
Why did you apply for the position?
I applied for the position because I truly believe in the purpose of JET, and I want to see the program flourish. The cultural exchange and friendships that I built with my students and community changed my life and hopefully influenced theirs, too. I knew that it wasn't just me who felt this way; nearly everyone who goes on JET is profoundly impacted in some manner.
Did you ever see yourself becoming the Program Coordinator during JET/JET application process?
When I first applied to JET, I didn't see myself as becoming the Program Coordinator. However, after my first year as an ALT, I was in love with the program and began to think of ways that I could support not just the JETs in my area but all JETs across Japan and the program as a whole. At the end of my final year in Japan, I applied to CLAIR but to no avail. A couple of months after I returned to Santa Cruz, the position of JET Program Coordinator (for Northern California / Nevada) opened up. I applied and got the job.
How do you see yourself working with JETAANC?
I see myself as the liaison between the Consulate and JETAANC. I'd like to do whatever I can to build a strong working relationship between the two. One area that I think we can work on is connecting our local JET alums with the local Sister City Associations. Local Sister City Associations are a great place for alumni to share their Japan experiences and adventures with American students who are interested in learning more about Japanese language and culture.
Read More
Each month, current and former JET participants are featured in the "JET Plaza" section of the CLAIR Forum magazine. The June 2013 edition includes an article by JET alumn David Namisato. Posted by Celine Castex (Chiba-ken, 2006-11), currently programme coordinator at CLAIR Tokyo.
***********
David Namisato (Aomori-ken, Ajigasawa Town, 2002-04), is from Toronto, Ontario, Canada. He came to Japan on the JET Programme looking for a different career path after animation school, and spent two years in a rural town of Aomori as a CIR. Back in Canada, he started a comic series about the JET Programme experience for the JETAA Toronto Newsletter. Life After the B.O.E. quickly gained popularity inside and outside the JET community, to become a book in 2011. David is now a professional illustrator and has just released his new fantasy comic The Long Kingdom #1.
My Long Journey to the Beginning
In October of 2001, having become disillusioned with art, I decided to drop out of animation school, and to try something completely different and applied to the JET Programme.
Fluent in Japanese and looking for translation and interpretation experience as well as to transition in to a more planning and administrative career, I thought the position of Coordinator of International Relations (CIR) would be a good fit.
I was admitted to the JET Programme in 2002 as a CIR, and went to Japan. However, my contracting organization, Ajigasawa Town in Aomori Prefecture, used CIRs as elementary school English instructors. I had no planning or administrative duties beyond curriculum design and lesson planning, nor did I have translation or interpretation work. Rather, I was entrusted to teach English to children grades one through six at six of the town's elementary schools.
As an elementary school English instructor, my art skills that I had abandoned were quickly resurrected and came in quite handy as I would use drawings to explain difficult vocabulary and grammar to my students. Slowly my joy of drawing returned, and as it returned, I also began contributing covers to the Aomori AJET newsletter.
In the spring of 2005, six months after my two years as a CIR ended, I decided to give art another try, and I started work as an illustrator creating illustrations and comics for children's science, and history magazines in Canada. Read More
Welcome to JETAA Chapter Beat. Theodore Genba Bigby (Yamagata 2008-12) walks you through some of the highlights from JET alumni associations across the globe. Genba currently serves as the chair of JETAA Midlands and JETAA UK Webmaster.
This month, I've been keeping an eye on the world of JETAA with a slightly different perspective. I've recently connected with a lot of chapters via social media and I'm glad to say that spirits are high. With recent news that numbers on the JET Programme are set to rise, that means our committed membership will also rise. There are a lot of great events this month for the JET alumni community and from this month, there are even events created not just for the sake of current alumni, but also for JETs departing later this year. Let's see what's up with alumni!
Sake Brewery Tour
1st June, 2013
51 Gristmill Lane, Toronto (Distillery District)
http://www.jetaatoronto.ca/jetaa-events/june-event-sake-brewery-tour/ JETAA Toronto will kick off its culture series in 2013 with an educational sake tasting tour at the Ontario Spring Water Sake Company.

There are two two private, expert-guided tasting tours available especially for JETAA Toronto members. Tours will consist of an overview of the sake brewing process, raw materials and equipment, followed by a guided tasting of several of their freshly-brewed unpasteurised and pasteurised brews. The tasting tour will last for around an hour and includes a souvenir IZUMI sake tasting cup.

Spaces are limited and although the tour is open to non JET alumni, priority will be given to ex-JETs.

Tour #1 – 3:00-4:00pm (please arrive at 2:45pm), Tour #2 – 4:00-5:00pm (please arrive at 3:45pm)
Price: $17.29 ($15 + HST + 2% Booking Fee) Register here: http://guestli.st/163074

There will be a nijikai, to which everyone is welcome, scheduled to begin at 5:30pm. The location is yet to be decided, so it is recommended that you check the facebook event page https://www.facebook.com/events/161125420722099 "Due to tour capacity, there are only 15 tickets available for Tour #1 at 3:00pm and Tour #2 at 4:00pm respectively, so book your ticket ASAP. Please remember that tickets for Tour #1 and Tour #2 are NOT interchangeable, and must be used at the time indicated on the ticket."

Dragon Boat Team Opening
Summer, 2013
Sunnyside Paddling Club, Lake Ontario

Why not enjoy summer by keeping fit and enjoying the beauty of the Great Lakes? There are currently only three places remaining on JETAA Toronto's 22-person boat. The team, known as the Fighting Carps, paddle along the shore of Lake Ontario every Wednesday, departing from the Sunnyside Paddling Club.

Meetings will begin in mid-June and run for 10 weeks. It costs around $170 to join the team, which includes equipment rental for all 10 practices, a team t-shirt and two races. The first race will take place on Sunday, 11th August, in Milton, with a two-day regatta, the GWN Dragon Boat Challenge on the 7th and 8th September to end the season. Check here for contact information to join the team: http://www.jetaatoronto.ca/jetaa-events/dragon-boat-team-opening/
POP Exhibition @ Japan Society
31st May, 2013
Japan Society, 333 E 47th St New York, NY 10017
http://jetaany.org/2013/05/03/531-edo-pop-exhibition-japan-society/

JETAANY is organising a group outing to see Edo Pop: The Graphic Impact of Japanese Prints. "Edo Pop playfully juxtaposes classic ukiyo-e prints from such masters as Katsushika Hokusai and Utagawa Hiroshige with contemporary works inspired by these artists and their works. Delve into alluring worlds created by the power of the Edo period and contemporary popular culture in which change is the only constant."

Gallery Associate Cory Campbell from Japan Society will be giving a tour/short introduction to JETAANY members. Find out more about the works displayed in the exhibition here. The exhibition will run until 9th June, 2013.

Yukata Bar Crawl
1st June, 2013
Brooklyn

JETAA is hitting the streets of Brooklyn donned in their finest Ykatas. Meandering through the the streets from Cobble Hill to Park Slope, they aim to get New York's Jinbe and Yukata owners to dust them off and show BK how to party Japan style. Why? Because they're just that cool. Save the date and check the JETAA New York site for updates.
Queensland Night Out
31st May 6:30pm
Cyber City 2012, 245 Brunswick St, Fortitude Valley QLD 4006
http://jetaany.org/2013/05/03/531-edo-pop-exhibition-japan-society/

The time is about right for a meeting Yes! We were thinking the same thing! So it is for this very reason that we would like to invite the JETAA community to dinner and a spot of natsukashii karaoke at the action packed Cyber City 2012. This will be a great opportunity to meet fellow JETAA members, catch up, have a great night out and belt out a few tunes. The night will include a Japanese style banquet of meats (yakiniku), skewers, tempura, sushi and of course – karaoke. Please find the details below:

The event is set to cost $30 per person, but that includes the banquet and karaoke, though drinks are to be purchased separately.
Picnic in the Park
8th June, 2013
Wollaton Park, Nottingham
–

There's no hotter event in the JETAA calendar this month than a trip to the set of the latest Batman film, The Dark Knight Rises. Meet at midday for a fun, relaxed British picnic. Kids and families are especially encouraged to attend this relaxed social event, where you can catch up with your fellow alumni from across the Midlands. Be sure to bring your spandex and a cape.
South Alberta New JET Conference Appeal

I'd like to take this opportunity to remind the JET community that new JETs are preparing to start their adventure in Japan. The JETAA South Alberta New JET Conference is coming up in June and they're looking for volunteers. Lunch is provided for any wonderful alumni who'd like to help out. Go to their site and drop them a line if you're interested.
Welcome to JETAA Chapter Beat. Theodore Genba Bigby (Yamagata 2008-12) walks you through some of the highlights from JET alumni associations across the globe. Genba currently serves as the JETAA UK Webmaster and on the JETAA Midlands committee.
It's only the second time I'm doing this, but sometimes, I look at the events and where they're going to be held and I wish I could attend! In fact, this month's "headline" event, so to speak, is by JETAA New York. I'll try to behave like the googlebot and return to chapters that keep producing events. That doesn't mean I won't be looking at all chapters as I have taken a look at as many as possible. What I've noticed is that some are more active than others. Hopefully, doing the JETAA Chapter Beat on a more regular basis will give all chapters ideas and encourage those chapters who are less active to become more active (or maybe publicise their activity). For me, the ability to exchange feelings and ideas between people who share similar experiences is the greatest benefit of JETwit. Let's see what's going on around the world of JETAA over the next few weeks.
Hanami Picnic
20th April 2013
Central Park, New York
http://jetaany.org/2013/04/11/hanami-picnic/
What could be better than a Hanami party in Japan? I'd say a Hanami party in New York City has got to come pretty close to trumping it, especially when the venue is Central Park. Meet at the park's Great Lawn (near The MET Museum~ 84th Street and 5th Avenue). To get there on the Subway, you need to take the 4/5/6 train to 86th Street  or  B/C train to 81st Street. I have no idea what all of that means, but one day I hope to find out by visiting NYC and perhaps even attending an event myself. There's also a map to the location of the party that can be found by visiting the link above. "We will be picnicking on the east side of the Great Lawn between fields #2 and #4…We will have RED balloons and the JETAANY banner.  Contact Pam/Monica if you can't find [the group]." Please take a look at their website for a map and contact details, though an RSVP is not mandatory
Japan vs MCC
28 April 2013
Lord's Cricket Ground, London
http://www.jetaa.org.uk/events/japan-v-mcc-cricket-match-at-lords-cricket-ground-on-sunday-28-april/
From New York, the home of Hip-Hop, to the greatest MCC battle of the decade. Actually, it has nothing to do with music, as MCC actually stands for Marylebone Cricket Club, one of the world's most historical cricket clubs. Their main purpose is to promote cricket to young people. For this event, they're having a one day 50-50 game against Japan. Simply put, this means the game will only last for one day and shouldn't end in a draw. Although not a JETAA event, it is free! The event starts at 9:45 in the morning and finishes at 6:15, but there's lots of traditional British food available all day.
South San Francisco & Kishiwada Sister City Association – Talk With Students
16th April 2013
TBA
http://www.eventbrite.com/event/6209453643/eorg#
There were just 4 tickets left for this event at the time of publication.
"Frank McAuley, president of the South San Francisco & Kishiwara Sister City Association, would like to have a JET alum talk to his group of 16-20 high school students about life in Japan and on JET at their next Sister City meeting. The talk does not need to be longer than 20 minutes and will be a good chance for the students to hear from someone who has recently lived in Japan and to ask questions about Japan."
Oakland Ramen Nite
18th April 2013
Sobo Ramen, 988 Franklin Street, Oakland
http://oaklandramennite1-eorg.eventbrite.com/#
Come out for a friendly networking event over a bowl of ramen in Oakland. Apparently, "Sobo has one of the best tonkotsu pork broths in the Bay Area", so I'd say you had better not miss out!  The venue is 2 blocks from 12th Street BART station with an on-site car park.
Book Club: The Salaryman's Wife by Sujata Massey
7th May 2013
Peter's Cafe 10 El Camino Real, Millbrae, California
http://www.eventbrite.com/event/6112162643/eorg#
Discussing The Salaryman's Wife, a tale of power, murder, sex and deception that takes place in one of Tokyo's seediest neighbourhoods. The club will meet at 6:30.
Haru Matsuri
19th May 2013
Hakone Gardens 21000 Big Basin Way Saratoga, California
http://www.eventbrite.com/event/5652408506/eorg#
Spring festivals are always fun! Although this event is not organised by JETAA Northern California, they encourage alumni to participate. There will be a "Japanese Calligraphy demonstration on a large canvas, Mochi pounding performance, Tea Ceremony, Tsugaru shamisen and Koto performance, Flower Arrangement, Japanese Kimono Show, Silent Auction, and much more.  Foods served include: Yakitori, Ramen, Gyoza, Kagami Biraki, and Sake." Almost like being back in Japan! Over 2,000 people are expected to attend; make sure you're one of them.
Welcome to JETAA Chapter Beat. Theodore Genba Bigby (Yamagata 2008-12) walks you through some of the highlights from JET alumni associations across the globe.  Genba currently serves as the JETAA UK Webmaster and on the JETAA Midlands committee.
Although JETAA Chapter Beat has been absent recently, the hearts of JET alumni have been going strong. Let's take a look at some highlights for the next four weeks.
2012-2013 JETAA Tokyo Mentor Program
Kanto
JETAA Tokyo have announced that they intended to run a mentor programme with the aim of developing the careers of local alumni. As part of the programme, which is currently under way, alumni are offered the opportunity to be mentored by experienced alumni who have successfully established themselves as working professionals in the Tokyo area. It is hoped that this personal advice and insight will prove valuable to the development of their careers.
Mentees can expect the following resources:
Monthly contact with their mentor through face-to-face meetings, telephone, Skype, Facebook or email (although mentees are responsible for initiating contact).
Advice and suggestions on researching career opportunities in the Tokyo area.
Feedback on job search materials (résumé, rirekisho, letters of recommendation, etc).
If possible, attendance to the JETAA Tokyo Mentor Program Kick-off and the Program Finale.
Although internships are not officially offered as a part of the initiative, there is an opportunity for mentors and mentees to discuss future opportunities on a personal basis. This is an extremely interesting project and if it proves to be successful, it may be replicated by other chapters across the globe.
Middle Tennessee Anime Convention (MTAC)
Friday 29th March 2013, 12am – Monday 1st April, 12am
Nashville, Tennessee
During this year's MTAC, the JET Programme will be hosting its own table! People wishing to volunteer are urged to contact John Gale, JET Program Coordinator at the Consulate-General of Japan, jet@nv.mofa.go.jp or 615-340-4300. It would be a great opportunity to connect with the many university students who are expected to attend who have a strong interest in Japan. Why not come down and tell them about your experiences in Japan whilst enjoying the largest anime convention in Tennessee?
Nashville Cherry Blossom Festival
23rd March 2013, 10 am
Nashville, Tennessee
See here for more information: http://nashvillecherryblossomfestival.org/
Why not get down to the 2013 Nashville Cherry Blossom Festival? JETAAMC are also looking for volunteers to staff the table and speak to the public about their JET experience. To volunteer, please contact John Gale at jet@nv.mofa.go.jp. It must be noted that this event is imminent, so even if you can't volunteer, please show some support!
Spring Hike to Breakneck Ridge
14th April 2013
Beacon, New York
http://jetaany.org/2013/03/15/spring-hike-breakneck-ridge/
 If you're tired of being cooped up all winter, why not have a nice relaxing walk along Breakneck Ridge? Reliably reported to be the best hike in the Tristate area, you'll be rewarded with amazing views of New York state.
"While no advanced hiking skill is needed, please note that the first part of this hike is strenuous with some rock scrambling. Please wear shoes with a good tread and comfortable clothing. We will be going very slowly and spotting each other."
See the link above for details.
April Book Club: The Hare with the Amber Eyes
16th April 2013 – 7 pm – 9 pm
Flatiron Building, New York, New York
http://jetaany.org/2013/02/27/416-april-book-club-hare-amber-eyes/
Written by Edmund de Waal, April's book will be The Hare with Amber Eyes: A Hidden Inheritance. Meeting on the 14th floor of the iconic Flatiron building, this is a must.
Registration is required in order to attend this event, so please click on the link above and follow the instructions.
Midlands Meetup
13th April 2013 12:30pm
Woktastic, Birmingham, Midlands
http://www.jetaa.org.uk/events/jetaa-midlands-meetup/
JETAA Midlands is now in the process of re-invigorating the group. Starting with this initial meeting, they are inviting not only alumni, but friends of Japan with a view to starting regular meetings and establishing a new committee.
March Networking Mixer
27th March, 5:00pm – 7:30pm
St. Paul, Minnesota
Be sure not to miss this great chance to network with other alumni. This session will be held at Barrio Tequila Bar. Don't forget to bring your meishi !
Social Evening
5th April 2013 7:30pm
The Basement Bar, Edinburgh, Scotland
JETAA Scotland is starts its monthly social meetings again this April and continue on the first Friday of every month. All comers are welcome!
The new issue of the official JETAANC magazine, Pacific Bridge, is now available. Read it online here.
In this issue you will:
-Read about the 2012 JETAA USA National Conference.
-Learn about various art events in the Bay Area community.
-Read about recent events in the JETAANC chapter.
And more!
The new issue of the official JETAANC magazine, Pacific Bridge, is now available. Read it online here.
In this issue you will:
-Learn about local efforts to support the recovery of the Tohoku region.
-Hear about how new JETs are settling into the Tohoku area.
-Read about recent events in the JETAANC chapter.
And much more!
Jonathan Trace (Fukuoka-ken, 2005-08) takes us on a walk around the JET Alumni community for another edition of JETAA Chapter Beat.
JBook Meeting – Monday, June 4th, 6:30 at the Japan America Society of Washington DC. Next month's Japanese-themed book club selection is a collection of short stories entitled, Digital Geishas and Talking Frogs: The Best 21st Century Short Stories from Japan edited by Helen Mitsios.
Kabuki Club – Sunday, May 20th, 2:00 at the Oakland Asian Cultural Center. This month's selection is the haunting Japanese folk story, The Black Mound (Kurozuka). View a live and unique dance, and watch video performances of a Medieval Noh and Modern Kabuki.
Hanami – Sunday, May 20th, 3:00 to 7:00 in Lyndale Park. Spend a day under the cherry blossoms this May with a potluck style picnic in the park.
Kanna Club – Tuesday, May 15th, 6:00 to 8:00 at Wakame Sushi. Kanna club is a social networking club sponsored by the Japan American Society of Minnesota. Join in for some food, fun, and socializing.
Japanese Groceries Club – Sunday, May 27th, 11:00 at United Noodle. Get together for lunch and some food shopping with JETAA Minnesota folks to help recreate those delicious dishes from Japan in your own kitchen.
Natsumatsuri – Saturday, June 9th, 9:00 to 12:00. Natsumatsuri is a community-based Japanese sumer festival akin to the typical small town festivals found throughout Japan. The festival features Japanese food, traditional festival games, culture, and art. Bring out your yukata or jinbei and celebrate the summer.
Japan Day Volunteers Needed – Volunteers are needed to help out with this year's Japan Day in Central Park. JETAANY and the Japan Society are hosting the yo-yo Balloon Tent and need help in running the booth, greeting guests, explaining the rules of the Yo-yo Balloon game. Both morning and afternoon help is needed, so spare a day and join this fun-filled Japanese event.
Indoor Rock Climbing Social Event – Saturday, June 9th, 3:00 to 5:00 at Hangar 18. Scale the walls and share stories with friends and alumni at this exciting event. Introductory lessons, equipment and a two hour supervised climb is included.
Book Club – Saturday, May 19th, in the early afternoon. PNWJETAA is starting a new book club as a way to get alumni together and share stories and ideas over a bit of literature. The first section is Tinker Tailor Soldier Spy by John le Carre. Start reading now so you can contribute to the discussion.
10th Annual Iron Chef Competition – Saturday, May 12th. Get ready for a fun and unique cookoff that tests your skills in the kitchen. Prizes are awarded for the best side dishes, main dishes and desserts. This event is co-sponsored by both JETAA Portland and PNWJETAA, so it's a great opportunity to meet your neighbor JET alumni.
Opening Reception for NEJETAA Photo Exhibit – Monday, May 21st, 6:00 to 8:00 at the Logan Airport Terminal E. Susan Gil has organized a beautiful collection of photographs of Japan taken by JET alumni, and there will be an opening celebration for JET alumni and friends. Don't miss this opportunity to see Japan through the eyes of fellow JETs.
Strike Out Depression Bowling Charity Event – Saturday, June 2nd, at Kingpin Bowling Darling Harbor. Help support those effected by the 2011 Tohoku Earthquake and Tsunami by raising funds for survivors facing mental health difficulties. Roll some strikes, get together with friends, and support this great cause.
What happened at your chapter's event? If you attend(ed) any of these exciting events, JetWit would love to hear about them. Just contact Jonathan Trace with any info, stories or comments.
Jonathan Trace (Fukuoka-ken, 2005-08) takes us on a walk around the JET Alumni community for another edition of JETAA Chapter Beat.
Networking Event – Wednesday, March 28th, 6:00 at Kelly's Irish Times. Get together with JETAA and friends in the DC area.
Annual General Meeting – Friday, March 30th, 5:30 at 43 Below. Talk about the future of JETAA, join the committee, and have fun with alumni.
Jonathan Trace (Fukuoka-ken, 2005-08) takes us on a walk around the JET Alumni community for another edition of JETAA Chapter Beat.
Remember to check out a listing of JETAA Chapter Events related to the Anniversary of the 2011 Tohoku Earthquake and Tsunami.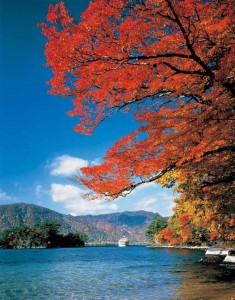 JETAA Philadelphia Subchapter (part of JETAANY)
Tohoku Disaster One Year Anniversary and Film Screening – Sunday, March 11th, 2:00 to 4:30 at the Bellevue. The Japan American Society of Greater Philadelphia is screening NHK and MindTV's short documentary "Radiation – Fighting the Invisible Enemy" as part of a fundraising and informational event. The program also includes a talk by the Honorary Consul of Japan in Philadelphia's Dennis Morikawa, a bake sale, and reception.
Cooking and Movie Afternoon – Sunday, March 11th, 12:00. The group in Philly is getting together to watch Japanese movies and socialize this Sunday. Bring your own dish and cook it up for a relaxing day of food, fun, and friends.
Nihongo Dake Cooking Lesson – Saturday, March 10th, in Torrance. Learn how to cook authentic Japanese cuisine and practice your Nihongo at the same time as this month's event.
Career Mixer – Thursday, March 22nd, 5:00 to 8:00 at Perch. Make connections, grow your network and get together with your friends in JETAASC.
JETAASC Charity for the 2011 Earthquake – Saturday, March 31st. More details coming soon.
O-Shaberikai – Wednesday, March 7th, 6:00 at Coo Izakaya in Civic. Join in and meet Japanese people living in Canberra and other locals interested in Japan.
Tohoku Earthquake Memorial Service – Sunday, March 11th, 4:00 at the Nara Peace Park. A memorial service will be held at Nara Peace Park to commemorate the 2011 Tohoku Earthquake and Tsunami and remember those who died as well as those who continue to be affected by the tragedy.
March Monthly Meeting – Wednesday, March 7th, 6:30 at the Panama Cafe. Meet the new board members and find out about upcoming events and volunteer opportunities.
Jonathan Trace (Fukuoka-ken, 2005-08) takes us on a walk around the JET Alumni community for another edition of JETAA Chapter Beat.
This week's Chapter-Beat segment is highlighting JETAA and other Japan-related events remembering the March 11, 2011 Earthquake and Tsunami in Tohoku.
3/11 Great East Japan Earthquake Memorial at Seattle Center –  Sunday, March 11th, 10:00 to 3:00 at the Seattle Center. SeattleJapanRelief.org and the Consulate General of Japan in Seattle will hold a special community event on the one-year anniversary of the Tohoku Earthquake and Tsunami, with a focus on the themes of remembrance, preparedness, and rebuilding. More information can be found here and here.
A Shinto Response to the March 2011 Disasters in Japan – Wednesday, February 20th, 11:00 at the Berkley Center. A panel discussion will be held at Georgetown University to talk about Shinto in Japanese history and the Shinto response to the 2011 disasters, and will also include a Shinto ritual in remembrance of the victims of March 2011.
Tohoku: Rebuilding for a Better Tomorrow Photo Exhibit – Running March 8th through April 29th, the Consulate General of Japan in Sydney is holding a photo exhibit that highlights the strength of the people of Tohoku as they work to rebuild Japan. The exhibit will be held at Customs House, Circular Quay, weekdays from 10:00 to 7:00, weekends 11:00 to 4:00.
Big Bento Lunch – To commemorate the disaster and raise much-needed funds for UNICEF's ongoing recovery work in the affected regions of Tohoku, the Big Bento Lunch encourages people to get together for a Japanese-style lunch and collect donations. For more information about how you can get involved, visit the website.
Presentation: Eco-tourism and the Ancient Kumano Pilgrimage Routes – Thursday, March 15th, 5:30 at the Japan Information Center. Directors from the Kumano Kodo Ancient Road UNESCO World Cultural Heritage area are giving a talk about eco-tourism in an effort to promote tourism in Japan after the devastation of the Tohoku earthquake. Come out and learn more about this little known region and support Japan.
Remembering Tohoku: Looking Toward a Brighter Future – Sunday, March 11th, 2:00 to 4:00 at the Portland Japanese Garden Pavilion and Grounds. Members and visitors to the Portland Japanese Garden will gather in the Pavilion on the first anniversary of the Tohoku earthquake and tsunami to remember the victims of this terrible disaster. The event includes Koto music, a memorial book, and a community building project led by textile artist Hiroshi Sato.
Japan Earthquake and Tsunami Photography Exhibit: Chicago Sister Cities International is current developing an exhibit of photographs chronicling the devastation and recovery efforts from The Nikkei, the leading Japanese business newspaper. These photos will be on display March 12th through 16th at the Illinois Thompson Center and March 21st through 31st at Block 37.
Jonathan Trace (Fukuoka-ken, 2005-08) takes us on a walk around the JET Alumni community for another edition of JETAA Chapter Beat.
Oshaberi Cafe – Sunday, February 12th, 2:00 at Once Upon a Milkshake. Oshaberi Cafe is an effort to foster interaction between JETAA members and the Japanese community in Singapore. Bring your Japanese speaking friends, and share in the conversation and games
Norwegian Wood Movie Night – Tuesday, February 7th, 6:45 at Kabuki Theater in Japantown. Based on Haruki Marukami's novel, Norwegian Wood will be showing at Kabuki from now until the 9th. JETAANC is getting a group together to see it this Tuesday, so don't miss your chance.
Kabuki on Film: The 47 Ronin Project – This is a year long exploration of the original Kabuki version of the popular tale. Beginning last Sunday, the JETAANC and San Mateo Kabuki clubs are teaming up to bring you two different celebrated productions of the complete epic on film. Screenings begin at 1:30 at the San Mateo Japanese American Community Center.
Joshikai Pre-Valentine's Day Networking Event – Thursday, February 9th, 6:00 at Muka. Joshikai is a networking group for Japanese women and women with connections to Japan. Migle, chat, and share stories with other women in English and Japanese over snacks and wine.
JBook Meeting – Monday, February 27th, 6:30 at the Japan-America Society of Washington, DC. This month's selection will be Roshomon and the Seventeen Other, but Ryunosuke Akutagawa. As this is a collection of short stories, this is a perfect chance to see what JBook is all about without having to read everything.
Kaiwa – Thursday, February 9th and 23rd, 5:30 at 43 Below. Join in and practice your Japanese skills with friends and alumni.
Cooking Class with Nashville Top Chef Toshihiro Nishimoto –  Saturday, February 11th, 5:00. Learn how to make Japanese cuisine from a true master at this fun and educational event.
Jonathan Trace (Fukuoka-ken, 2005-08) takes us on a walk around the JET Alumni community for another edition of JETAA Chapter Beat.
JET Alumni Survey – JETAANY is asking members and friends of JET to fill out a brief survey requested by the Ministry of Foreign Affairs and as part of the "Return of JET-vestment." The survey asked about what people have been doing following their time on JET and the data will be kept confidential, so take 5 minutes and help out. The survey can be found here
Carnegie Hall Flower Exhibit – Thursday, January 26th, 8:00 at Carnegie Hall. JETAANY is headed to a Japanese style bouquet arrangement exhibit at Carnegie Hall.
Shinnenkai – Saturday, January 28th, 1:00 at Restaurant Riki. Celebrate 2012 Year of the Dragon with your fellow JET Alumni at this year's shinnenkai. Izakaya style dishes and all you can drink fun.
Jonathan Trace (Fukuoka-ken, 2005-08) takes us on a walk around the JET Alumni community for another edition of JETAA Chapter Beat.
Announcing the return of JETAA Chapter Beat! After a long hiatus, Chapter Beat returns to regular bi-monthly updates about what's happening in JET Alumni chapters around the world. Check it out to see what events are taking place near you in the JETAA community.
Shinnenkai Culture Festival – Saturday, January 21st, 4-7 P.M. at the Japan Information Center. Celebrate Japanese culture and the new year with snacks, games, and trivia. Fun for all ages.
Indoor Volleyball League – Starts today, Tuesday, January 10th, 7:15-10:15 at St. Andrews Gym.
2012-13 JET Program Interview Volunteers – The next round of JET Program interviews is coming up and the Japan Information Center is looking for JET Alumni to help out with the interview process in February and March.
Shinnenkai – Saturday, February 4th, 6:00 at the Nagomi Tea House. Eat, drink, and celebrate the arrival of 2012 with your friends at PNWJETAA
Volunteer to Staff a Japanese Craft Table – Saturday, February 4th, 11-4 at the Oakland Asian Cultural Center's Lunar New Year Festival. Come out and share some Japanese culture by helping organize activities related to Japan like origami, janken-pon contests, and more.
Kabuki Club – Sunday, January 22nd, 2:00 at the Oakland Asian Cultural Center. This month's selection is a special screening of Ranpei Goes Insane (Ranpei Monogurui), a mix of action, comedy and historical drama.
2012-13 JET Program Interview Volunteers needed – February 21-24, JETAA Hawaii is looking for JET Alumni interested in helping out with upcoming interviews for the next group of potential JETs. Help out, share your experience, and be a part of the future of the JET Program
Shinnenkai and Winery Tour – Saturday, January 14th. Tour begins at 4:00, dinner at 5:00 at the San Antonio Winery. Celebrate the new year over a glass of wine with your friends and fellow alumni.
2012-13 JET Program Interview Volunteers needed – February 21-24, JETAASC is looking for volunteers interested in helping out with upcoming interviews for this year's JET hopefuls.
Beach BBQ – Sunday, January 29th, 1:00 at Shelley Beach in Manly. Get outside for some sun and good eats, including yakisoba and suikawari.
Shinnenkai – Saturday, January 14th, 6-8 at D.J.K. in Beaverton.  Celebrate 2012 with new and old friends alike with the group at JETAA Portland.
What happened at your chapter's event? If you attend(ed) any of these exciting events, JetWit would love to hear about them. Just contact Jonathan Trace with any info, stories or comments.