Oct
27

Article/Journalism, Events, Film, JQ Magazine, Music

Comments Off

on JQ Magazine: Nippon in New York — 'Noh-opera,' Cowboy Bebop Concert, Anime NYC
By JQ magazine editor Justin Tedaldi (CIR Kobe-shi, 2001-02). Justin has written about Japanese arts and entertainment for JETAA since 2005. For more of his articles, click here.
The Japan-centric events of the month ahead promise to be as rich and full as autumn itself—brisk and colorful, with a dash of unpredictability.
This month's highlights include:
Thursday, Nov. 1
Various locations
$16-$20
Get ready to crumble! The king of all monsters is back and bigger than ever! The action heats up when a UFO reveals itself as a massive alien monster with awesome destructive powers. The alien monster heads straight for the behemoth Godzilla, who's just crushed the entire city for the battle of the millennium. But Godzilla's furious heat beam may not be enough to destroy the death-dealing alien, and the future of humankind is in jeopardy. Now, it's a bang-up, three-way, no-holds-barred brawl as Godzilla, the alien monster and the courageous citizens of Japan fight an unprecedented battle for survival in this earth-shattering sci-fi action adventure that will blow you away.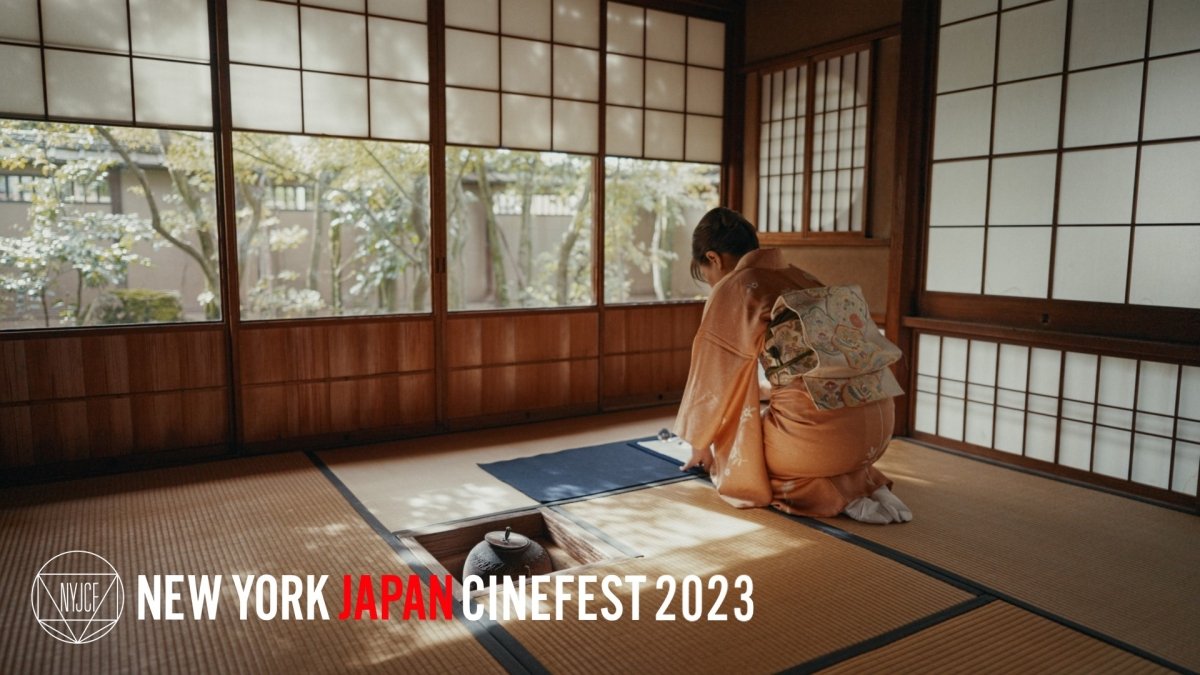 Nov. 3-4
Asia Society, 725 Park Avenue
$8 Members, $15 Non-Members (per day)
Join Asia Society to celebrate Japanese independent filmmaking at New York Japan CineFest 2023. Now in its twelfth year, this film festival is back in person for the first time since 2019 with a screening of eighteen provocative short films over two days. The films comprise a diverse and exciting array of genres and styles from around the world— including fiction, documentary, and anime—that portray historical and contemporary Japanese culture and society.
On Friday, November 3, at 6:30 p.m., the two-day festival opens with a ninety-minute screening of short films, followed by a reception.
On Saturday, November 4, more short films follow at 1 p.m. and 3:30 p.m., with a beautiful calligraphy performance by acclaimed artist Chifumi Niimi at 3 p.m. Asia Society is proud to co-host the world premiere of Chifumi's first short documentary film, Shu Ha Ri on New York Japan CineFest Day Two.
Nov, 8-9, various times
Various locations
$16-20
It's 2012, and ten years have passed since the adventure in the Digital World. Daisuke Motomiya is now twenty, and he and the rest of the DigiDestined seem to be changing bit by bit in terms of appearance and lifestyle. Then one day, a giant Digitama suddenly appears in the sky over Tokyo Tower. Daisuke and the others encounter a mysterious young man named Lui Ohwada, who informs them that he's the first ever DigiDestined in the world…
The feature will include an introduction from the director, Tomohisa Taguchi. PLUS, as an incredibly special bonus, the first 50 guests to arrive at each night's screening will receive a complimentary Digimon Card Game Tamer Party Pack -THE BEGINNING-  ver. 2.0, which includes 3 out of 14 possible cards from the new Digimon Card Game deck commemorating the film. Lucky recipients will be among the first fans in the U.S. to own these new "Digimon Adventure 02 The Beginning" themed cards before they are released to the general public in December. The Nov. 8 screening is dubbed in English, with the Nov. 9 screening subtitled in Japanese.
Read More