Posted by Tom Baker (Chiba, 1989-91)
Claire Dawn-Marie Gittens (Iwate, 2008-2103) will present "Voice-Training: Making your Words Sing," a two-hour workshop, at the 2014 Japan Writers Conference. The conference is a free event open to all English-language writers. This year, it will be held on Oct. 25-26 in Morioka, Iwate Prefecture. For complete details, visit http://www.japanwritersconference.org. Meanwhile, here's the official description of Claire's workshop: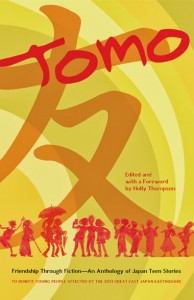 Filled-in plot holes. 3D characters. Realistic settings… But something's missing. That je-ne-sais-quoi that has puzzled aspiring and accomplished writers alike. Voice. In this workshop, we will examine different voices, define voice in our own words, and hear the thoughts of the experts. Then we will attempt to make our own voices sing.
Before defining voice, we will listen to a few extracts from different types of voices in different genres. We will discuss the feelings and thoughts these voices evoke. Then, with these voices in mind, we will attempt to define voice. After listening to definitions
from our colleagues, we will hear the thoughts of authors of books on writing craft. Finally, we will do a few short writing segments, aiming to embody different voices using the same character, plot, and setting.
Claire Dawn was such an avid reader as a child that she literally would not put down her book. Her piece 'Ichinichi on the Yamanote' can be found in TOMO: Friendship through Fiction. Her work has also appeared in magazines, anthologies, and newspapers, including Japan Times Shukan ST. Born in Barbados, her heart also belongs to Ichinohe, Iwate.