Sep
24

Books, JET Alum Author Beat, Notable JET Alums, Writers

Comments Off

on Percival Constantine at the Japan Writers Conference
Percival Constantine (Kagoshima 2008-2013) is a writer for GaijinPot and the Pulp Ark Award nominated author of several New Pulp novellas, including "The Myth Hunter" and "Love & Bullets." He is also an editor at Pro Se Productions and resides in Kagoshima. At the Japan Writers Conference this year, he's going to give a presentation titled "Self-Publishing: The Pros and Cons of Bypassing Traditional Publishing." Here's the official description.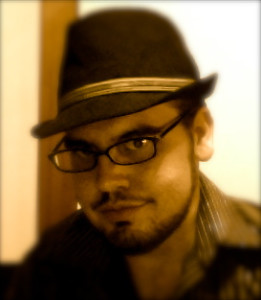 With the advent of new technology such as print-on-demand services and ebooks, the market has opened for authors who wish to go it alone and publish their books without the use of an agent or publisher. There are both positives and negatives to this approach.
In the past, if one wished to publish a book, it required finding an agent and the agent locating a publisher for the product. Thanks to print-on-demand and ebook publishing, self-publishing has become easier than ever for aspiring authors. There are both positive and negative aspects to this. On the plus side, there is no need to write a number of query letters and send out submissions to agents or for the long wait before a book ends up on the market, as well as an increased share of the royalties. On the downside, the self-published author is responsible for all aspects of the production process, from editing the manuscript, laying out the book, creating a cover, and promotion. And though there is a larger share of royalties, the amount of copies sold can be far fewer. This presentation will examine the pros and cons of self-publishing.
To learn more about the Nov. 2-3 Japan Writers Conference, visit the official website HERE.
To learn more about Percival, visit his site HERE.