Sep
16

Events, JET Alum Author Beat, Notable JET Alums, Writers

Comments Off

on Benjamin Martin at the Japan Writers Conference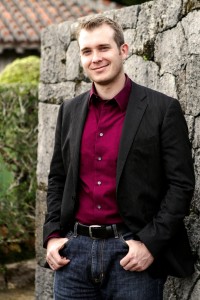 Benjamin Martin (Okinawa, 2008-13), author of the award-winning YA fantasy series Samurai Awakening (Tuttle) and blogger at MoreThingsJapanese.com, will be among the presenters at the 2013 Japan Writers Conference to be held Nov. 2-3 in Okinawa. Here's the official description of his presentation, titled "Getting Published When You Live On An Island":
This will be an overview of my experience getting published while living on an island with a total population of 550 people, and what I learned along the way that will help perspective authors and those still finding their way while living in Japan.
I will outline my journey into the publishing world while living on Kitadaito and Kumejima Islands in Okinawa, including the successes and pitfalls I found along the way. I will talk about the processes I used to write, the friends and resources that helped me refine my work, and things I wish I had known back then. I will touch on the predatory tactics of companies and resources for avoiding them, and also on the benefits of contests such as the ABNA. I will delve into my experience working without an agent, the pros and cons, and the opportunity I found with Tuttle Publishing, the benefits and trials of working with a smaller press. Finally, I'll cover marketing from Japan, with ways I found to connect with the writing community. I will end with time for questions and/or discussion.
For details on the Japan Writers Conference, visit http://www.japanwritersconference.org/
To learn more about Benjamin, visit http://samuraiawakening.com/author/