JETAA Philadelphia Subchapter rep Rashaad Jorden recently wrote the following article for the Japan Tourist website (a great example of JETs helping to promote "local" tourism for Japan):
Kamo Aquarium in Tsuruoka:  More wonderful water fun in Yunohama
(Click link to the article to see photos:  http://japantourist.jp/view/kamo-aqarium)
In a part of Tsuruoka renown for onsen and Yamagata Prefecture's most popular beach, it's quite fitting there's another place where water brings out more fun. Only here animals are stars of the show.
Once threatened with bankruptcy, Kamo Aquarium in Yunohama has grown to become one of the country's most popular aquariums, welcoming more than 220,000 visitors in 2011 (according to a June 2012 article on the Japan Times' website). A remarkable number considering only 90,000 people visited Kamo in 1997, sparking rumors of the aquarium's demise.
Much of the credit for Kamo's revival goes to one creature: the jellyfish. Read More
Jun
17

Earthquake Tsunami, Fundraising, Japan Local, Notable JET Alums, Return on JET-vestment

Comments Off

on Fukushima JET alum sets up Kickstarter fund to support his Fukushima documentary project
Darryl Wharton-Rigby (Fukushima-ken, Kawamata-cho, 2005-07) has set up a Kickstarter fund to support his documentary project about Fukushima, "Don Doko Don: The Yamakiya Taiko Drum Club Project."  Darryl was also organized a project earlier this year, together with former JETAA DC President Michelle Spezzacatena (Fukushima-ken, Kawamata-cho, 2002-05) that brought the Kawamata taiko group to D.C. for the Cherry Blossom Festival.
Here's a little info about the project from the Kickstarter page:
"Don Doko Don: The Yamakiya Taiko Club Story follows an award winning Japanese Taiko Drum Troop – comprised entirely of kids, teens and 20-year-olds – living in Yamakiya, a small town near the failed Fukushima nuclear power plant.  The group is forced to flee their homes and beloved mountain community after the earthquake, tsunami, and nuclear disaster wreaked devastation on them.
「どんどこどん」:この映画は、数々の受賞歴のある和太鼓の団体である、山木屋太鼓クラブのドキュメンタリー映画です。山木屋太鼓クラブは山木屋市内の、10歳以下の子供や10代の学生そして20歳の青年から構成されています。メンバーたちは地震・津波そして福島原発事故の影響で、今現在もなお実家や親しんだ地元から避難を余儀なくされている状況にあります。
Living as refugees and scattered around the countryside outside and within the radiation zone, the brave Taiko troop struggles to stay together and practice; trying to keep alive the spirit of their community – and the hope of returning home one day. And then, after facing daily adversity and at their lowest point, they get invited to Washington D.C. to be the honored performer in D.C.'s 100th Cherry Blossom Festival; headlining a climatic performance at the Kennedy Center!
それぞれの地域で避難生活を送っているにも関わらず、いつか実家のある地元故郷に帰ることを願い、山木屋太鼓クラブは離れ離れにならないように共に集まり太鼓クラブの精神を盛り上げて一生懸命活動しています。逆境に立ち向かう中、山木屋太鼓クラブはワシントンD.C.の桜祭百周年記念の演奏者として招待され、ケネディーセンターでは最高の演奏を行いました。"
********************
JETwit would like to strongly encourage JETs and JET alumni to post pictures and other information to the website The Inaka (www.theinaka.com).  The project is a very cool concept in and of itself.  However, it is also potentially a great example of the kind of local Return On JET-vestment that demonstrates the long-term value of the JET Programme to prefectures and towns that hire JETs.  Read the invitation and explanation below by The Inaka creator Chris Allison (Oita-ken).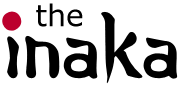 Hi my name is Chris Allison, and I have been living in Oita Prefecture for the past three years as an ALT.  Over the past few years I`ve noticed several problems with Japanese travel sights.
They focus on the prefecture`s best rather than showing sights specific to individual towns and cities.
They have a focus on text and description rather than pictures.
Difficult to find and then navigate through.
Lack of English.
This made it very difficult for me as a first year with no Japanese to find and travel to local sights.
I was constantly wishing that there would be some kind of picture oriented guide to show what was special about each town.  Whether it is a tourist sight, a restaurant, an onsen, or a festival, each and every town has something that makes it worth going and seeing.  Unfortunately, only the JETs in that town know what that town has to offer.  Up until now, that information was essentially disappeared once the ALT returned home.
That`s why I made The Inaka, so that foreigners living in Japan had a place to share their Inaka gems with the rest of the world, in an easy to navigate, picture oriented, English written Inaka travel site.
With The Inaka, we can store our pictures and information about our towns for future generations of ALTs to come.  The benefit does not end there though.  We will hopefully be bringing tourism to Japan`s less traveled to areas by bringing awareness to the beauty that can be found in The Inaka.  We have the power to connect people, whether travelers from outside the country or in, with the beauty that can only be found in Japan`s countryside.  In doing this we can connect these people with restaurants and onsen that we recommend, and help build up local businesses.  We have an excellent opportunity to give back to a country that has given us so much.
However, the site will not be very useful unless it is filled with information and pictures about everyone`s towns.  The Inaka needs your help.  The upload process takes less than 5 minutes and could not be easier.  Currently, Oita prefecture has the most filled in, so take a look to see what your prefecture could look like once it has more uploaded to it.
Thank you, I cannot wait to see what you have in your side of The Inaka.
Chris Allison
Tottori JET Anthony Lieven has been creating new videos each month as part of a project that introduces his JET town of Misasa to the world.  With Anthony's permission, here is his latest video:
"Hello everyone ! Here is my new video ! For this third monthly video (June) I filmed friends while they where enjoying Misasa ! We had a lot of fun !"
http://vimeo.com/43906925