Jun
15

Japan Local, Return on JET-vestment

Comments Off

on "The Inaka" project: A place for JETs to share their Inaka gems with the rest of the world
********************
JETwit would like to strongly encourage JETs and JET alumni to post pictures and other information to the website The Inaka (www.theinaka.com).  The project is a very cool concept in and of itself.  However, it is also potentially a great example of the kind of local Return On JET-vestment that demonstrates the long-term value of the JET Programme to prefectures and towns that hire JETs.  Read the invitation and explanation below by The Inaka creator Chris Allison (Oita-ken).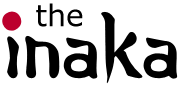 Hi my name is Chris Allison, and I have been living in Oita Prefecture for the past three years as an ALT.  Over the past few years I`ve noticed several problems with Japanese travel sights.
They focus on the prefecture`s best rather than showing sights specific to individual towns and cities.
They have a focus on text and description rather than pictures.
Difficult to find and then navigate through.
Lack of English.
This made it very difficult for me as a first year with no Japanese to find and travel to local sights.
I was constantly wishing that there would be some kind of picture oriented guide to show what was special about each town.  Whether it is a tourist sight, a restaurant, an onsen, or a festival, each and every town has something that makes it worth going and seeing.  Unfortunately, only the JETs in that town know what that town has to offer.  Up until now, that information was essentially disappeared once the ALT returned home.
That`s why I made The Inaka, so that foreigners living in Japan had a place to share their Inaka gems with the rest of the world, in an easy to navigate, picture oriented, English written Inaka travel site.
With The Inaka, we can store our pictures and information about our towns for future generations of ALTs to come.  The benefit does not end there though.  We will hopefully be bringing tourism to Japan`s less traveled to areas by bringing awareness to the beauty that can be found in The Inaka.  We have the power to connect people, whether travelers from outside the country or in, with the beauty that can only be found in Japan`s countryside.  In doing this we can connect these people with restaurants and onsen that we recommend, and help build up local businesses.  We have an excellent opportunity to give back to a country that has given us so much.
However, the site will not be very useful unless it is filled with information and pictures about everyone`s towns.  The Inaka needs your help.  The upload process takes less than 5 minutes and could not be easier.  Currently, Oita prefecture has the most filled in, so take a look to see what your prefecture could look like once it has more uploaded to it.
Thank you, I cannot wait to see what you have in your side of The Inaka.
Chris Allison