Sep
21

Events, Japan Writers Conference, Writers

Comments Off

on Michael Frazier to lead Japan Writers Conference poetry workshop
Posted by Tom Baker
Kanazawa JET Michael Frazier is set to lead a poetry workshop at this year's Japan Writers Conference (Oct. 12-13 in Tokyo). Here's the official description:
Haibun, Tanka, Pecha Kucha—Contemporary English-Language Poets & Japanese Forms
Craft Workshop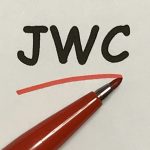 This workshop focuses on the influences of unsung Japanese poetic forms on contemporary English language poetry and spoken word. We'll watch and read haibun, pecha kucha, and tanka. We'll discuss the forms and write our own poems using one of the forms. This generative workshop is open to writers of all genres.
In particular, we will look at less common forms (haibun & tanka) and newly-invented forms (Origami & Pecha Kucha). The Pecha Kucha, based on a Japanese business presentation style, was pioneered as a poetic form by American poet Terrance Hayes. It is this type of ingenuity this workshop is to focused on. In this workshop we will look at poems by writers of color who practice "re-approaching" by using Japanese forms like Aziza Barnes, Sonia Sanchez, Aimee Nezhukumatathil, Amiri Baraka, and Terrance Hayes. We will discuss the content of their poems, why they used the form, and how they reinvented. Participants will be asked to choose a form and write something new in the workshop.
Michael Frazier graduated from NYU, where he was the 2017 Poet Commencement Speaker & College Union Poetry Slam Invitational Co-Champion. He has performed at venues such as Lincoln Center for the Performing Arts, Nuyorican Poets Cafe, & Gallatin Arts Festival. His poems appear in The Visual Poetry Project, Day One, The Speakeasy Project, & others. Catch him reading poems for The Adroit Journal & teaching SHS in Kanazawa.
Jul
2

Article/Journalism, Writers

Comments Off

on 【RocketNews24】Japanese student's English homework captures futility of life
Posted by Michelle Lynn Dinh (Shimane-ken, Chibu-mura, 2010–13), editor and writer for RocketNews24. The following article was written by Clara Clegg, a writer and translator for RocketNews24, a Japan-based site dedicated to bringing fun and quirky news from Asia to English speaking audiences.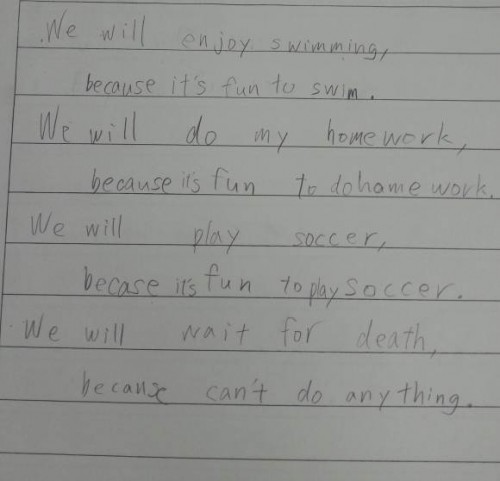 I've marked my fair share of English exam papers here in Japan, and there have been a few gems of hilarity in amongst the spelling mistakes and butchered grammar, but nothing that measures up to this beauty. One student's answer to a simple question was so deep and existential, it read like poetry.