Sep
20

Food & Drink, Translating/Interpreting, WIT Life, Writers

Comments Off

on WIT Life #250: Mochi, mochi and more mochi!
WIT Life is a periodic series written by professional Writer/Interpreter/Translator Stacy Smith (Kumamoto-ken CIR, 2000-03).  She starts her day by watching Fujisankei's newscast in Japanese, and here she shares some of the interesting tidbits and trends along with her own observations.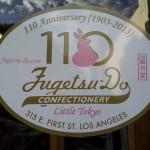 I am at the tail end of my State Department interpreting gig here in Hawaii, and was glad to find that even when you are far from home you are never far from other JETs.  I sat down to breakfast the other morning in my hotel, and who did I see but fellow NY JET alum Mark Flanigan!  He was here on ICU business, and I was lucky enough to catch him before he flew back to NY that night.  Small world!  Tomorrow when work ends I'm planning on reuniting with a Kumamoto colleague from my JET days, a Honolulu native and a dear friend I always catch up with when in town.
Of course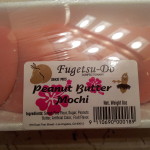 Japanese influence abounds in Hawaii, and in the past I have written here about my favorite shop at the Ala Moana Mall, Kansai Yamato.  I have yet to visit there during this trip, but I am very much looking forward to it and am sure their amazing selection will satisfy this time as always.  When I was in LA I did have the chance to pick up some mochi at Little Tokyo.  Miyakawa is a well-known mochi supplier/bakery, but I tend to favor the historical Fugetsu-Do which is celebrating its 110th anniversary this year.  It has a wide array of offerings, but I tend to stick to the tried and true peanut butter variety.  My last trip to LA was no exception, and I shared the pb mochi with some Japanese clients who found the taste "interesting."  When I get to Kansai Yamato I'll probably pick up enough to share with my current clients and am curious to see their reaction as well…