Jan
20

Books, Career, JET Alum Author Beat, Roland Kelts, Writers

Comments Off

on JET Alum Author Beat 1.20.13
Gemma Vidal (Okayama-ken, 2010-12) is a recently returned JET seeking work in product licensing and copyright (if it's within the publishing industry, even better!). You can usually find her in her little web spaces Gem in the Rough and Peachy Keen (her JET adventures) or training with San Jose Taiko.  If you know of any authors/aspiring writers you'd like to see featured in JET Alum Author Beat, just contact Gemma at gem.vidal  [at] gmail.com.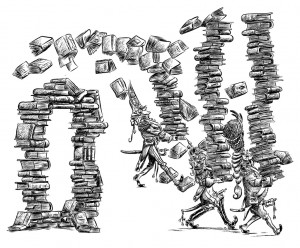 It's less than a month until Robert Weston's (Nara-ken, 2002-04) release of his new book, Prince Puggly of the Spiff and the Kingdom of Spud, and to mark the countdown he posted some of the artwork for the book. Victor Rivas is also behind the illustrations of Robert's previous book, Zorgamazoo. Speaking of Zorgamazoo, it seems like we might be seeing this on the big screen! By the producers of Shrek no less! Congratulations on the film option Robert!
What's going on in the Japanese pop culture arena? Take a look at Roland Kelt's (Osaka-shi, 1998-99) blog on his brief picture post on Japan's Comiket, the mecca of all things self-published. Looking at his website made me realize that it was Hayao Miyazaki's 72nd birthday this month. Shame on me, I know.
Ari Kaplan, JET Alumni and author of Reinventing Professional Professional Services: Building Your Business in the Digital Marketplace, recently had his book translated into Japanese, which is under the title ハスラー プロフェッショナルたちの革新 . The translated book can be found at the publisher's website. Here is what Ari had to say about his book being translated:


The publication of the Japanese edition offered me the opportunity to express my gratitude for the remarkable experience I had almost two decades ago. I dedicated this version to the Hyogo Prefectural Board of Education, Kobe Kohoku High School (where I taught), and the head of the English department at my school, among others.
Until next time JET alumni!