JetWit Blog Beat by Crystal Wong (Iwate-ken, 2002-04) is a recurring item featuring posts from the blogs of various JET alumni.  Crystal is a formerEnglish-language writer for Kyodo News. She now works as a media planner in Chelsea and sorely misses all her favorite midtown ramen joints.
Think sushi seems harmless? It can seem a little scarier in Japan. Lars Martinson reports here.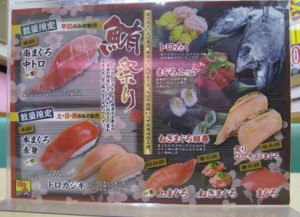 Check out a fun post from James Kennedy (Nara-ken, 2004-2006) that covers everything from Law Order to babies to entries to his Write an Ending for The Strange Ship Part II Contest.
Also, Oh! is out! Bruce Rutledge muses on the future of anime conventions and what it means for the future of Chin Music Press.