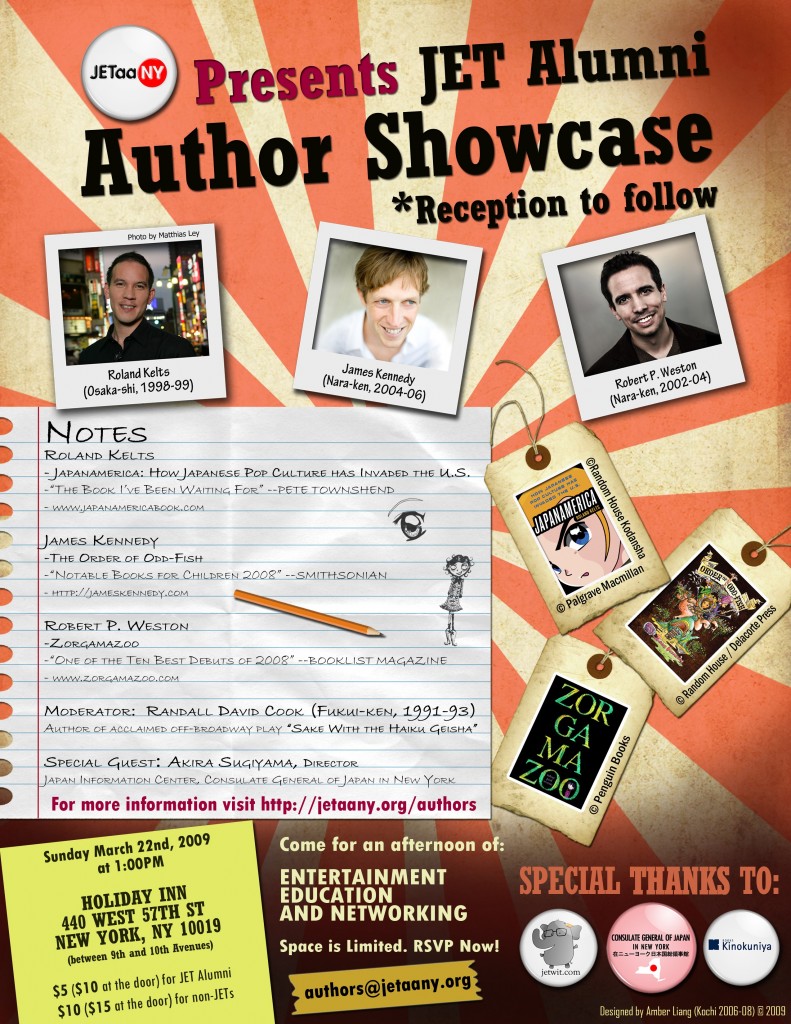 The first-ever JET Alumni Author Showcase is done and in the books, and by all accounts it was a big success.
Wonderful readings by Roland Kelts (Osaka-shi, 1998-99), James Kennedy (Nara-ken, 2004-06) and Rob Weston (Nara-ken, 2002-04). (Stay tuned for photos and video clips.)
Engaging and informative discussion, led by Randall David Cook (Fukui-ken, 1991-93).
Great post-program schmoozing, connecting and re-connecting (including a mini-Nara reunion).
And I think Kinokuniya sold pretty much all the books it brought.
Thanks to everyone who attended, helped out and supported the event.  Hopefully this will be the first of many more to come.