Feb
13

Academic, Article/Journalism, Career, Notable JET Alums

Comments Off

on JET Alum Lee-Sean Huang's article in Fast Co.Exist on social innovation in Brazil
JET alum and JETwit webmaster Lee-Sean Huang (Oita-ken, Nakatsu-shi, 2003-2006) has published a new article about Social Innovation in Brazil. Lee-Sean is a member of JETAA New York, but is currently working in Brazil for a few months. He credits his JET experience as an invaluable resource for his current field of design for social innovation, where he works with cross-cultural communities to create social, cultural, and civic value.
Here is a preview of the article:
Brazil is known for its supermodels, but what about its social innovation models? Besides the economic boom, the country is finding a new groove in the field of digital collaboration and activism.

Last year, I moved from New York to Rio de Janeiro, where Purpose has opened its first overseas office. I have met with local innovators and interacted with all kinds of people on the streets, at the beach, and in botequins (informal bars). These experiences have all enriched my work in social innovation. Besides stimulating my creativity, immersion in a different culture and working in a foreign language have heightened my sense of mindfulness and empathy, reminded me of the virtue of humility, and taught me a few things about what it means to innovate.
Read the rest of the article at Fast Co.Exist.
How has your JET experience helped open doors to other cultures (besides your home culture and Japanese culture)? Are there any other JET alumni out there living in Brazil? Any other JET alumni working in the field of social innovation? Drop us a line in the comments, we would love to hear from you.
Sep
29

Academic, Article/Journalism, Career, Graduate School, Notable JET Alums

Comments Off

on JET alum Lee-Sean Huang in Fast Company, recruiting alumni interested in design for social innovation for new MFA program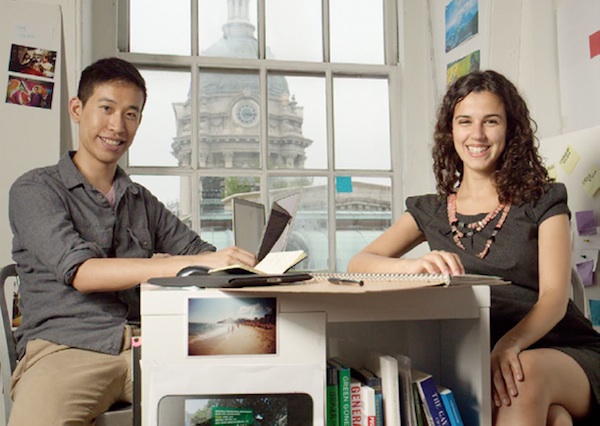 JET alum and JETwit webmaster Lee-Sean Huang (Oita-ken, Nakatsu-shi, 2003-2006) recently appeared in the Fast Company article "An MFA Degree For Designers Who Want To Change The World" by Michael J. Coren.
So you want to change the world? Cynics may send you off to Wall Street or a white-shoe law firm. Those with gumption will look for another way. The new Master's of Fine Arts in Design for Social Innovation has opened its doors just for them.

"We're adamant this not be a program where people sit in a classroom and talk about how great it's going to be when they go out and change the world," says program chair Cheryl Heller at the School of Visual Arts (SVA) in New York, and a board member of PopTech. "It is helping designers go beyond self-expression, which is how most designers are taught, and how to put [design] into practice to create a change."
Read the full Fast Company article here.
Lee-Sean, a faculty member in the department, is reaching out to the JET community and encouraging returning JETs and alumni to apply to the MFA Design for Social Innovation program.  The program is for applicants from a broad range of backgrounds with an interest in design and social innovation, and not just those with college degrees or prior professional experience in design.  Email leesean@purpose.com with inquiries, and apply here.  The deadline for applications is January 15, 2015 for Fall 2012 enrollment.
Photo: Lee-Sean with fellow MFA Design for Social Innovation faculty member Alessandra Orofino.