Nov
3

Anecdote Article, Food & Drink, Rice Cooker Chronicles, Writers

Comments Off

on The Rice Cooker Chronicles: "My Rice Ball World" by Meredith Hodges-Boos
The Rice Cooker Chronicles is a series of essays by JETs and JET alumni on the theme of cooking/eating and being alone in Japan. The brain-child of JETwit founder  Steven Horowitz (Aichi-ken, Kariya-shi, 1992-94) (and inspired by the book Alone in the Kitchen with an Eggplant), this series is curated by L.M. Zoller (CIR Ishikawa-ken, Anamizu, 2009-11), the editor of The Ishikawa JET Kitchen: Cooking in Japan Without a Fight. A writer and translator for The Art of Japan: Kanazawa and Discover Kanazawa, ze also writes I'll Make It Myself!, a blog about food culture in Japan.
New submissions always welcome.  Just e-mail it to Leah at jetwit [at] jetwit.com.
******
"My Rice Ball World"
by Meredith Hodges-Boos (ALT, Ehime-ken, 2003-2005).  Please visit http://meredithhodgesboos.blog.com/ for more essays on her time in Japan and current literary projects.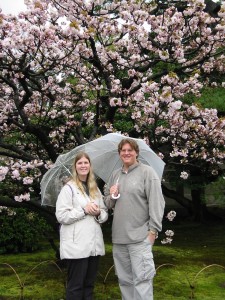 I dragged my tired body into the entryway and found just enough energy to pry off my shoes.  The door rattled on the track as I slumped into the main room of the house my husband and I shared as Assistant Language Teachers.  "I'm home,"  I muttered to Greg and I blinked into the bright light of the room.  The glare and blare of the used Playstation we'd bought at Hard Off lit up the tatami in a rainbow of colors.