May
7

Article/Journalism, Writers

Comments Off

on 【RocketNews24】Sharp's Ocha-presso brings traditional Japanese flavor to your kitchen
Posted by Michelle Lynn Dinh (Shimane-ken, Chibu-mura, 2010–13), editor and writer for RocketNews24. The following article was written by Angelina Lucienne, a writer and translator for RocketNews24, a Japan-based site dedicated to bringing fun and quirky news from Asia to English speaking audiences.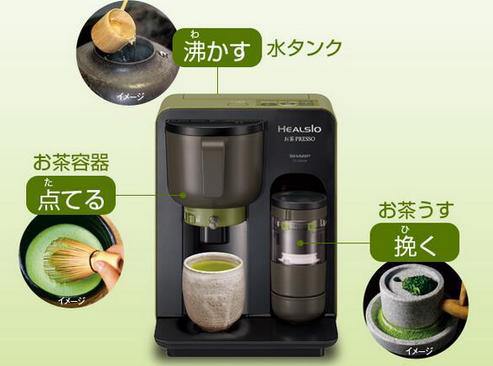 Coffee and espresso drinks are quite common in Japan, but green tea will always have a special place in Japanese hearts, as evidenced by the availability of green tea flavored doughnuts, ice bars, beer and even curry. Now, Sharp has announced a new machine for home use that makes perfect matcha (green tea made from powdered tea leaves). They are calling it the Healsio Ocha-presso (or Healthy-o Tea-presso, if you prefer).
The Ocha-presso mills whole tea leaves, boils water and blends it together all in one machine. It was modeled on home espresso machines, but designed to reflect the essential parts of the tea ceremony (represented in the graphic below).
Continue reading here.
More from RocketNews24