Michelle Lynn Dinh (Shimane-ken, Chibu-mura, 2010–13) is an editor and writer for RocketNews24, a Japan-based site dedicated to bringing fun and quirky news from Asia to English speaking audiences.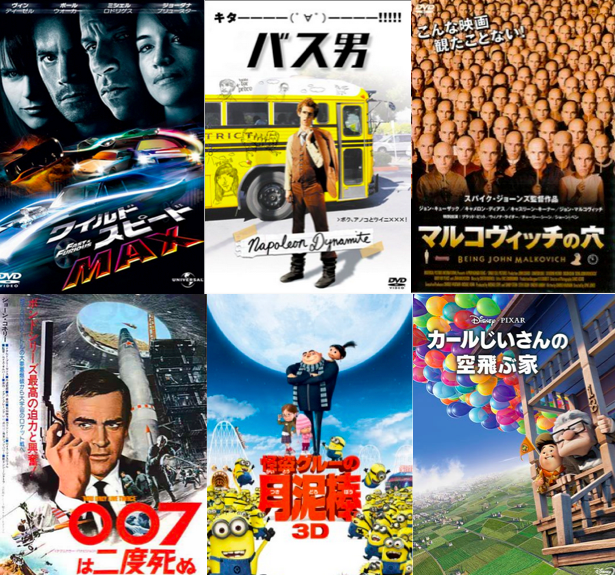 Hollywood films are popular around the world and Japan gets its fair share of dubbed and subtitled blockbusters. But sometimes things get a little mixed up when changing words from English to Japanese. This gives rise to translated titles that come in a wide range of strange from unintended sexual innuendos to spoilertastic summaries.
Let's take a look at 13 weird Japanese movie titles that make you wonder what the translators were thinking.
Nov
1

Events, Film, Uncategorized, Video

Comments Off

on Ghibli's 借りぐらしのアリエッティ (aka "The Secret World of Arrietty") being released in US Feb 2012!
Carolyn Brooks (Ishikawa-ken, Kanazawa, 2006-11) is co-author of the blog MadSilence–a cross-cultural blog written with her father–and a current culture/education related job-seeker in the NY area available for full-time or consulting work.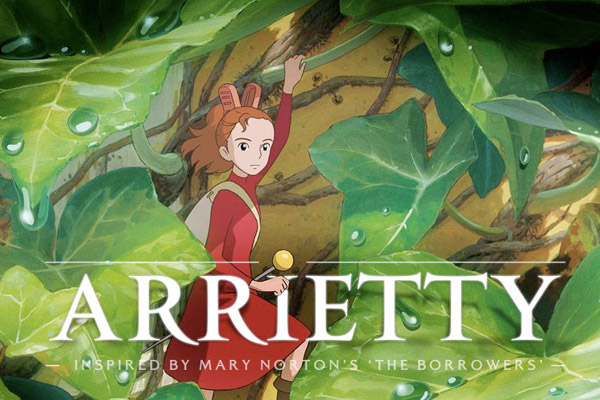 I was so excited when I saw a friend post on Facebook this morning that the most recent Hayao Miyazaki and Studio Ghibli film, "The Secret World of Arrietty" will be in theaters in the US in February of 2012! I was lucky enough to see it in theaters in July of 2010, and I was blown away. You can watch the Japanese trailer here.
The story is based off the classic children's novel "The Borrowers" by Mary Norton. Essentially, the Borrowers are kobito, literally "tiny people," who live by borrowing the things they need from humans. They live under the floorboards or close to human's houses so they can sneak in when no-one's around to borrow what they need. The main characters are Arrietty and her family, the last remaining Borrower family in their area. One day, while borrowing sugar from the house, Arrietty is seen by the sick boy who's come to visit the house for the summer. What will happen now that a human has seen her? The adventure begins!
Studio Ghibli films are always beautifully produced, but I thought that Arrietty was even a step above their normal production. The scenery from the garden around the house was exquisite… every leaf, flower and dew drop was so fresh and colorful that when you watch it on the big screen you truly feel you are the size of a Borrower, walking though the jungle of an overgrown garden. The soundtrack was equally amazing – ethereal and quirky, performed by the immensely talented French singer and harpist Cecile Corbel. I'm not one for buying movie soundtracks, but after I saw the movie I immediately went to the closest Tower Records and bought the "Kari-gurashi SONGBOOK" soundtrack, which has all of the best themes and songs from the movie on it. Check out the main theme here.
Disney will be releasing Arrietty in February. Although I'm a die-hard subtitle fan, I've been really impressed by Disney's translation and dubbing for the other Ghibli movies. They bring in top-notch actors and really smooth out the dialogue while keeping close to the original meaning and feeling of the Japanese. Translation of movies has got to be one of the hardest jobs ever – it's not just language but a whole different set of cultural cues that you're translating for another audience. Arrietty will be voiced by Bridget Mendler and supported by a great cast including Carol Burnett, Amy Poehler, and Will Arnet.
I know that most of us have seen or heard of Miyazaki's movies before – perhaps Studio Ghibli's movies are part of what drew us to Japan.  Movies, anime, and traditional artwork were the things that got me interested in Japan in the first place!  What are some of your favorite Ghibli movies?   Mine include:
Porco Rosso (紅の豚 Kurenai no Buta), the Casablanca-esque story of a mysteriously enchanted pig-cum-bounty hunter who swoops around the Adriatic saving school children and the hearts of beautiful cafe owners…
My Neighbor Totoro (となりのトトロ Tonari no Totoro), a story of two little girls who move to a new house in the country with their father. Strangely enough, the house is inhabited by an amazing array or spirits that can only be seen by children, including the large, fuzzy, and toothy monster called Totoro and his friend the Cat Bus.
Howl's Moving Castle (ハウルの動く城 Hauru no Ugoku Shiro), based on the Diana Wynne Jones YA book of the same name, is a light tale of love and magic with a twist of Miyazaki's anti-war messages…