Jan
8

Article/Journalism, Writers

Comments Off

on 【RocketNews24】Yes, Mountain Dew flavoured corn chips are a thing in Japan – and they taste…
Posted by Michelle Lynn Dinh (Shimane-ken, Chibu-mura, 2010–13), editor and writer for RocketNews24. The following article was written by Philip Kendall (Fukushima-ken, Shirakawa-shi, 2006–11), senior editor and writer for RocketNews24, a Japan-based site dedicated to bringing fun and quirky news from Asia to English speaking audiences.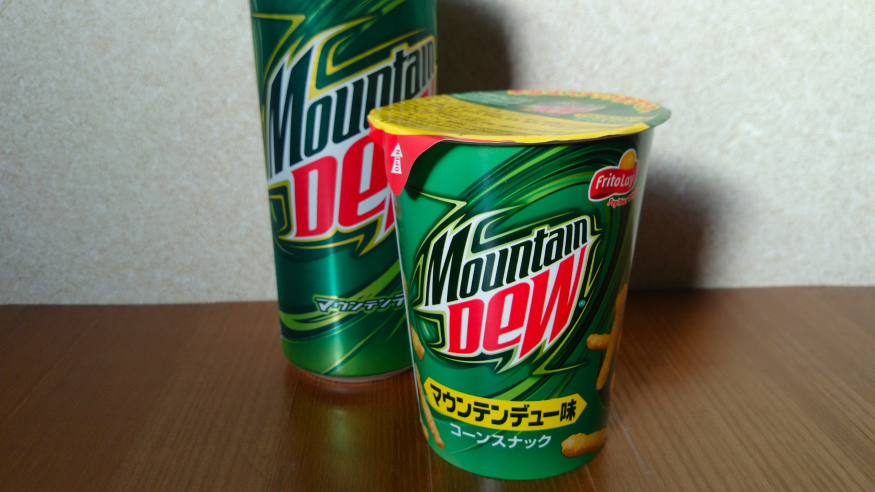 We see a lot of weird stuff on the internet, but corn snacks made to taste – and fizz, no less – like the carbonated soft drink Mountain Dew are undoubtedly the oddest thing to happen since millions of adults across the globe simultaneously lied to their children about a bearded man sneaking into their home and leaving gifts for having refrained from murdering anyone or punching an otter since the previous December.
Nevertheless, as the internet chatter suggests, Mountain Dew corn snacks really do exist here in Japan, and so despite imagining that they'd taste about as good as minty orange juice, we tracked some down and, along with a can of actual Mountain Dew (or "Mtn Dew" as it's now being branded in the US, because who has time fr vwls?) for comparison, conducted a little taste test of our own.
Full impressions after the jump.