Posted by Sydney Sparrow. Click here to join the JETwit Jobs Google Group and receive job listings even sooner by email
---
Job Title: System Engineer
Posted by: Nisshin Global
Location: Gunma, Japan
Contract: Full-Time
Here's a job received directly from the company:
A software engineering company in Gunma is seeking a foreign national programmer to join their development team. This is a great opportunity for applicants interested in planning, designing, and executing original software. Business level Japanese (N2) required.
Good opportunity to learn software programming skills
Candidates without experience are welcome to apply
The Company: Established in 2000, this company has been providing quality system and software solutions for the past 18 years. With the company vision being "To always provide to our customers the best software technology to suit their needs with the utmost intelligence and imagination", they have produced software solutions such as e-ticketing and hotel reservation systems and applications for iOS, in addition to many others.
Location: Gunma
Responsibilities:
Planning, designing, and executing original software
Working on projects with a team
Effective problem solving and critical thinking
Key Requirements:
Business Japanese (N2 and above)
Conversational English
Eagerness to learn new skills
Good team player
Posted by Sydney Sparrow. Click here to join the JETwit Jobs Google Group and receive job listings even sooner by email
---
Job Title: Head of Marketing UK
Posted by: InsideAsia Tours Ltd
Location: Bristol, London, UK
Contract: Full-Time
Here's a job received directly from the company:
InsideAsia Tours Ltd is recruiting for an experienced senior marketeer to take charge of the UK marketing operations of the business. Leading your own team and reporting directly to the Board, you will be a key contributor to realising the company's growth ambitions. We are looking for a positive individual who has an infectious enthusiasm for marketing which will be transmitted through to the whole marketing team and the wider UK team and business.
You will have a proven track record of delivering business goals through the design and delivery of marketing strategy. You'll be an excellent communicator with a rich understanding of how consumers connect with brands and will be able to use that to enhance the business' connection with its clients. You will be equally as excited by analysis of the metrics as by generating and delivering creative ideas. And of course, as we are incredibly passionate about our product and our destination countries, a love of travel and experience of travelling in Asia won't go amiss.
What we offer you is the chance to be part of the next phase of development for one of the UK's fastest growing travel companies. We have an energised, friendly work culture with a committed team; tens of thousands of happy clients; and a multi award-winning product. There will be opportunities for travel to experience what we sell first-hand as well as to visit our overseas offices located in Boulder Colorado (USA), Brisbane (Australia), and Nagoya and Tokyo (Japan).
For full details of the Head of Marketing UK role, please click here
If you wish to apply for the vacancy, please send a copy of your up-to-date CV, together with a comprehensive cover letter outlining your suitability for the role to: jobs@insideasiatours.com
For this role, the following dates apply:
Closing date:  Wednesday 20th February 2019
Interviews:     Week commencing Monday 25th February 2019
Start date:      To be negotiated
Posted by Sydney Sparrow. Click here to join the JETwit Jobs Google Group and receive job listings even sooner by email
---
Job Title: Program Assistant
Posted by: Japan Center for International Exchange (JCIE/USA)
Location: New York, NY
Contract: Full-Time
Thanks to JET alum, Jim Gannon (Ehime-ken, 1992-1994) for the following job opening at his organization:
The Japan Center for International Exchange (JCIE/USA) is seeking a full-time program assistant to help implement various programs and support office administrators. An NYC-based nonprofit organization, JCIE/USA strengthens US-Japan relations by conducting exchanges for political leaders, fostering dialogue between policymakers and researchers, and serving as a catalyst for bilateral cooperation on shared challenges such as global health, international development, and humanitarian assistance.
This is an entry-level job that can give a good introduction to the field of US-Japan relations. It requires considerable flexibility and strong organizational skills. Responsibilities will include:
Program Support (35%) –assist in coordinating exchanges, studies, and conferences; etc.
Office Administration (30%) – support for general office operations
Support for Communications/Website & Office IT (35%) – help write & edit grant proposals; draft website updates, etc.
More detailed information on the position is on the JCIE website at: www.jcie.org/201901-job-announcement
To apply, please email cover letter and resume to Kiyoko Shiromasa at admin@jcie.org.
Posted by Sydney Sparrow. Click here to join the JETwit Jobs Google Group and receive job listings even sooner by email
---
Job Title: Bilingual Executive Assistant
Posted by: Yadoumaru
Location: Shibuya, Tokyo, Japan
Contract: Full-Time
Here's another job received directly from the President of the company:
Posted by Sydney Sparrow. Click here to join the JETwit Jobs Google Group and receive job listings even sooner by email
---
Job Title: Sales Engineer
Posted by: VANTECH Co., Ltd.
Location: Sano City, Tochigi, Japan
Contract: Full-Time
Here's a job received directly from the President of the company:
A company specializing in the manufacturing and processing of metal filters, strainers, and electrical car components is looking for an American sales engineer to join their team in Sano city, Tochigi prefecture. With the company's plans to break into the US market by exporting their products, this is a great opportunity for those who want to utilize their language skills and expand their network. Native English speaker with N2 level Japanese required.
Exciting career advancement
Opportunity to liaise between the US and Japan
Diverse workplace
The Company: VANTECH Co., Ltd. (http://www.vth.co.jp/cs/vantechenglish/)
This company has been in the metal filter manufacturing business for over 20 years, and currently hold the largest domestic market share in filter production for the air-conditioning industry. Furthermore, products are exported to China, Thailand, and Nepal. Current employees include Japanese nationals and people from various foreign countries (China, Nepal, India, Bangladesh, Vietnam, etc.) in different departments, making this company a diverse and exciting workplace.
Following the company's success in the domestic and Asian market, the booming AHR and automobile industry in the US proves exporting to the American market to be a promising next step.
Posted by Sydney Sparrow. Click here to join the JETwit Jobs Google Group and receive job listings even sooner by email
---
Job Title: Associate Director of Programs
Posted by: Maureen and Mike Mansfield Foundation
Location: Washington, DC
Contract: Full-Time
Thanks to Stephanie Sanders (Akita-ken) for the following job opening:
Position Announcement: The Maureen and Mike Mansfield Foundation, a non-profit organization that promotes understanding and cooperation between Asia and the United States, seeks an Associate Director of Programs in its Washington, D.C. office. Reporting to the Foundation's Vice President, the Associate Director of Programs will be responsible for managing multiple programs that inform and engage opinion leaders and advance policy through working groups.
Programs under the Associate Director's responsibilities will include:
The U.S.-Japan Space Forum, a standing committee of American and Japanese space policy experts and officials, meeting to examine critical developments and opportunities for bilateral and multilateral space-related activities;
The Corporate Friends of Mansfield Program, which engages private sector leaders on issues of interest to the corporate communities in the United States and Asia;
Multilateral, trans-Pacific networks, exchanges, and round tables in pursuit of the Foundation's mission of connecting people and ideas to advance mutual interests in U.S.-Asia relations.
Position responsibilities include working independently and as part of a team to develop, promote, implement, recruit participants, and fulfill reporting requirements for these programs. The Associate Director will sustain and nurture Foundation relations with outside funders and relevant stakeholders in the private and public sectors. This position also requires extensive coordination with Foundation staff in Montana and Tokyo, as well as program sponsors and participants in the public and private sectors of the United States and Japan. Some domestic and international travel is required.
Requirements:
Three or more years of working experience, including writing grants, developing programs with foundations and corporations, and managing a program budget;
Master's degree;
U.S. citizenship or current work visa;
Japanese language ability preferred
To Apply: Send a resume and cover letter to hr@mansfieldfdn.org. Application deadline: February 15, 2019
Chapter Beats February, 2019
JETAA Chapter Beat is a periodic mosaic of events taking place in the JETAA sphere. Compiled by AJET's Director of Alumni Relations Megan Buhagiar (Ishikawa Prefecture, 2017- Present)
JETAA Rocky Mountain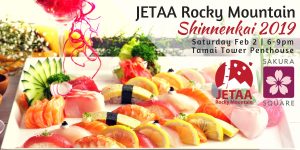 (*RSVP required. See below for details.)
Where: Tamai Tower Penthouse in Sakura Square
1255 19th St.
Denver, CO 80202, USA
When:  Saturday, February 2 @ 6:00 PM – 9:00 PM
The Japan Exchange & Teaching Alumni Association, Rocky Mountain Chapter, is proud to announce that we are hosting our annual Shinnenkai on Feb. 2nd. This year is special because we are working with the Sakura Foundation and Sakura Square, building a bridge between JET and Japanese American communities in Denver. Come join us for food, fun, and a kampai to celebrate 2019. We will have some fun activities to help our communities learn more about each other, and share our stories. The event will be catered so please bring your appetites.
An RSVP is required. This event is $20 a person that covers attendance, parking, drinks, and entertainment at the Tamai Tower Penthouse in Sakura Square, located in Downtown Denver at 1255 19th Street. There is a parking garage you can enter on Larimer street. You will be given a parking validation before you leave the event.
Ticket Purchase Link – https://www.eventbrite.com/e/jetaarm-shinnenkai-2019-tickets-52991637414
Please direct any additional questions to the JETAARM event coordinator, Teri Galvez (events@jetaarockymountain.org)
JETAA Singapore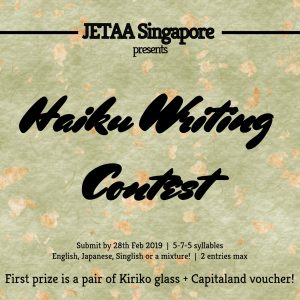 Hey JETAA members!
Here's wishing you a happy and smooth sailing 2019! 明けましておめでとう!
As our first event of 2019, we are officially launching the haiku contest!
What's a haiku… ? 
A haiku is a simple poem with a 5-7-5 syllable structure. It usually represents the mood or thoughts of the writer at that point of time. We are accepting responses in both English and Japanese.
E.g.-
Write your own haiku (5 syllables)
It's easy as ABC (7 syllables)
How about today? (5 syllables)
References – 
https://www.britannica.com/art/haiku
http://haikuwotukuru.com (article in Japanese)
https://jpnculture.net/haiku-tsukurikata/ (article in Japanese)
What to do – 
1) Write your own original haiku (2 entries each; no plagiarism please!) in English, Japanese, Singlish or a mixture of the above mentioned languages.
2) Your entry should contain your name, prefecture, period/year(s) on JET and the haiku.
3) "Like" us on JETAA Singapore Facebook page if you haven't done so.
4) You can PM us your entry via JETAA Singapore Facebook page or reply email (to publicrelationsjetaasingapore@gmail.com) to enter the contest
5) Deadline will be February 28th, 2019, so do submit by then!
Winner(s) will… 
– be announced during our AGM 2019 (16 March 2019) as a way to start JETAA 10th anniversary celebrations! Please mark it in your calendars.
– win attractive prizes; first prize is a pair of Kiriko glass and Capitaland vouchers!
Hope to see your entries soon!
JETAA Ireland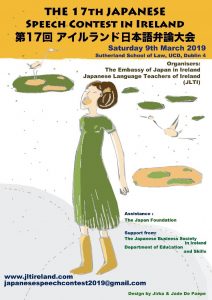 The Japanese Speech Contest in Ireland
In order to encourage and promote Japanese language education in Ireland,
JLTI and the Embassy of Japan in Ireland jointly host an annual Japanese speech contest.
The 17th Japanese Speech Contest will be held on
Saturday, 9 March 2019.
Application forms now available:
General Category
Secondary School Category Reference: Judging CriteriaApplication Deadline
Secondary School Category (TY & LC1 Group): 11 February 2019
Secondary School Category (LC2 Group): 18 February 2019
General Category: 22 February 2019Please note that each category has a different closing date.
Criteria for Participation
Participants must not be Japanese native speakers and should be resident in Ireland for more than six months at the time of application
(General Category): Participants cannot have lived in Japan for longer than 5 years in total.
(Secondary School Category): Participants must be studying Japanese for the Leaving Certificate in Ireland, and may not have taken more than two weeks total of classes of Japanese in Japan.
Neither participants themselves nor their immediate family members may be members of the JLTI.
Past winners may not enter the same category.
Participants should submit the application form and their speech script to the JLTI Committee by e-mail by the deadline.
Organised by
Japanese Language Teachers of Ireland (JLTI)
The Embassy of Japan
Supported by
The Japan Foundation
The Japan Business Society in Ireland
Department of Education and Science
JETAA DC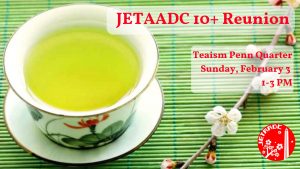 The 10+ Reunion is a casual get-together for any JET alumni who departed for the JET Program in 2009 or earlier. Join fellow alumni to re-connect and reminisce about your time in Japan.
Date: Sunday, February 3
Time: 1:00pm to 3:00pm
Location: Teaism Penn Quarter
(400 8th St NW, Washington, DC 20004)
Price: $20
Register: https://tinyurl.com/JETAADC10plus2019registration
Attendees have a choice of bento (fried chicken, salmon, or black bean cake) and each meal is accompanied by desserts and an exclusive Japanese green tea sampling. +1's are welcome!
Please register and pay in advance by Wednesday, January 30.
Feel free to contact secretary@jetaadc.org if you have any questions.
Do you want to share Japanese culture with NYC youth?
At this annual event with Big Brothers/Big Sisters of NYC, we help introduce different aspects of Japanese culture to the kids and their big siblings.
Activities include:
– Kimono/Yukata/Happi Coat Fitting – Origami – Japanese Writing – Chopstick Challenge – Making Onigiri (Japanese Rice Balls)
If you are interested in volunteering please complete this form by Thursday, February 7.
Send questions to Ryan at membership@jetaany.org
When: Sunday, February 10 at 10:30am – 3:00pm
Where: 40 Rector St, New York, New York 10006
RSVP: Please complete this form by Thursday, February 7.
JETAA
The Heinz College has partnered with JETAA because our faculty have found that students affiliated with JETAA have found great success not only as a Heinz College student, but as a professional in their field.
(Free) Application Deadline Extended: January 31, 2019
30% of tuition per semester guaranteed minimum scholarship for eligible individuals affiliated with JETAA who are enrolling in any master's degree program at Carnegie Mellon University's Heinz College.
Heinz College offers top-ranked graduate degree programs in Information Systems & Management, Public Policy & Management, and Creative Enterprises Management. Heinz College provides students with the analytics, technology, and policy skills necessary to solve complex societal problems in an increasingly connected world. Our research excellence and expertise in data analytics set Heinz College apart in the areas of cybersecurity, health care, the future of work, smart cities, and arts & entertainment. In 2016, INFORMS named Heinz College the #1 academic program for Analytics Education.
To learn more about our programs and the application process, prospective students can listen to a recorded webinar.
JETAA Toronto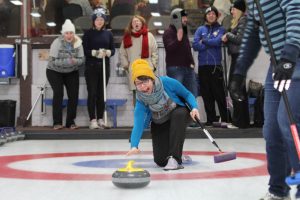 Midnight Curling
JETAA Toronto welcomes you to our annual winter sporting tradition: Midnight Curling. Join us on Saturday, February 9th at the High Park Club for food, drink, and a night of rock-throwing, sweeping, hollering, and grace on ice.
No curling experience? No worries! An instructor will be on hand to guide you in the all the finer points of Canada's other national sport. Don't forget to bring a pair of clean indoor running shoes and warm, layered, comfortable clothing.
We'll be meeting up at the High Park Club's lounge area for refreshements at 9 and going on the ice at 11. The bar will be open for beverages, but food options may be limited because the dinner rush will be over, so please eat before coming or be prepared to order in.
Links
Tickets: $20 + eventbrite fee at https://www.eventbrite.ca/e/jetaa-midnight-curling-tickets-54675799789
Find the event on facebook at https://www.facebook.com/events/585078695276324/
Event Details
Date: Saturday, February 9th, 2019
Time: 9:00 pm to 1:00 am
Place: High Park Club (100 Indian Rd)
Questions? Contact events@jetaatoronto.ca
See you on the ice!
JETAA NSW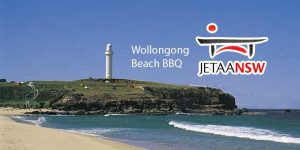 JETAA NSW Wollongong Beach BBQ
DATE:            Sunday, February 10th 2019
TIME:              12:00 – 15:00 UTC+11
PLACE:          Stuart Park North Wollongong
George Hanley Drive
North Wollongong
Come join us for a day of family fun on the South Coast.
Friends and family welcome.
TIME:
Sunday, February 10th, 12-12:30 start.
PLACE:
We will be claiming a public BBQ at North Beach, Wollongong:
https://goo.gl/maps/dUeMbkAxZoy
ACCESS:
On Sundays, trains to Wollongong leave Central every hour, usually from Platform 2. Cost is $2.70 on Sundays!
If anyone is keen on walking or cycling, Stuart Park is a 30 min walk or 10 min bike ride from North Wollongong Station.
Everyone else should get off at Wollongong station and get the 55A (free bus) from the stop opposite the station. Get off near the corner of Kembla st and Blacket st – this is the 7th stop and will take about 12 minutes to get to.
The free bus runs every 20 minutes from 09:40am – 5:20pm
Taxis https://www.illawarrataxinetwork.com.au/ (including Maxi Taxis) or Uber are also options. There is a taxi bay right outside the ticket gates on the east side of the station.
There is free, un-timed parking opposite Diggies Café and along Cliff rd, however this gets very busy.
WHAT TO BRING:
– Food you would like to cook.
– Something to sit on.
– Sun protection.
– General picnic supplies.
– Outdoor games and your sense of fun!
* There is a kiosk nearby that sells take away food and drinks, however, there is nothing in the way of a convenience store or supermarket nearby.
IN THE EVENT OF BAD WEATHER WE WILL NEED TO CANCEL.
JETAA Quebec/Atlantique
Winter Book Club
DATE:            February 21st
For its sixteenth edition, the JETAA Q/A Book Club will delve into Hiro Arikawa's International Bestseller, The Travelling Cat Chronicles!
Here are the details for the winter meeting:
Date: Thursday, February 21, 2019
Time: 7 p.m.
Cost: free (free snacks too!)
Location: The lounge of Argo Bookshop (1915, Sainte-Catherine St. West)
Argo Bookshop (est. 1966), the oldest independent English-language bookstore in Montreal, is now owned by two fellow JET alumni, and long-time book club participants, who have generously invited us to use their lounge to host these events!
The Travelling Cat Chronicles, by Hiro Arikawa
Synopsis (277 pages)
We take journeys to explore exotic new places and to return to the comforts of home, to visit old acquaintances and to make new friends. But the most important journey is the one that shows us how to follow our hearts…
An instant and international bestseller, The Travelling Cat Chronicles has charmed readers around the world. With simple yet descriptive prose, this novel gives voice to Nana the cat and his owner, Satoru, as they take to the road on a journey with no other purpose than to visit three of Satoru's longtime friends. Or so Nana is led to believe…
With his crooked tail–a sign of good fortune–and adventurous spirit, Nana is the perfect companion for the man who took him in as a stray. As they travel in a silver van across Japan, with its ever-changing scenery and seasons, they will learn the true meaning of courage and gratitude, of loyalty and love.
(Synopsis and book cover from Indigo)
Here are handy links to purchase or borrow the book!
If you are interested in joining us or have any questions, please contact us!
Even if you are not completely finished, your presence will always be welcome!
PNW JETAA
When:                        February 16, 2019 @ 4:00 pm – 7:00 pm
Where:           JCCCW
1414 S Weller St
Seattle
WA 98144
Cost:               $20+
Contact:         Email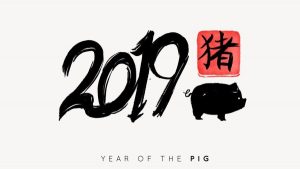 明けましておめでとうございます!
今年もよろしくお願いします!
Join the Pacific Northwest JET Alumni Association as we celebrate another year! Meet new friends and reconnect with old ones as we reflect on 2018 and look ahead to 2019, the year of the boar.
— TICKETS & RSVP —
Brown Paper Tickets
Facebook Event Page
Admission includes food from local restaurants and vendors served buffet-style, non-alcoholic drinks, and raffle entry. Wine and beer will be available for purchase with admission and on the day of. Everyone is welcome to this family-friendly event, and children under 10 are free with an accompanying adult.
We will be having our traditional nijikai at Venus Karaoke following the party. We look forward to seeing you then!
— TICKET INFO —
Online Sales
General Admission: $20
General + Drink Tickets: $25
Children under 10 years: Free

Day-Of Sales
General: $30
General + Drink Tickets: $35
Drink tickets: $5 for 2 tickets
Special Announcement
National AJET's first set of LINE stickers will be available soon! The eight sticker set features National AJET's official mascot, Tsuru-chan–a red-crowned crane that represents AJET's mission to nurture and cultivate the JET programme and its' participants. Add a little character to your LINE chats with this collection, available in the LINE sticker shop for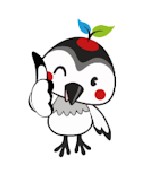 Posted by Sydney Sparrow. Click here to join the JETwit Jobs Google Group and receive job listings even sooner by email
---
Job Title: English Lecturers
Posted by: Ritsumeikan Asia Pacific University
Location: Beppu, Oita, Japan
Contract: Part-Time
Here's a job received directly from an employee at the University:
Our University is currently recruiting faculty members for the following position. Your assistance in sharing these details with interested parties would be greatly appreciated.
Number of openings: Several part-time lecturer positions
Affiliation: Successful candidates will be affiliated with the Center for Language Education.
Subject: English Language
Qualifications for Application:

Candidates must have completed a Master's degree or have the equivalent of three years or more experience or achievements after graduating from university.
Candidates with two years or more of English teaching experience at the higher education institution are preferred.
Candidates must be able to teach four days a week (Monday, Tuesday, Thursday and Friday)

Date of Appointment: April 1, 2019 6. Application Deadline: Tuesday, January 29, 2019 (Applications must arrive by this date)
For more information and to apply: Recruitment of Part-time English Language Lecturers at Ritsumeikan Asia Pacific University
Written by professional Writer/Interpreter/Translator Stacy Smith (Kumamoto-ken CIR, 2000-03), WIT Life is a periodic series about aspects of Japanese culture such as film, food and language. Stacy starts her day by watching Fujisankei's newscast in Japanese, and here she shares some interesting tidbits and trends along with her own observations.
明けましておめでとうございます (Akemashite Omedetou Gozaimasu or Happy New Year)!  A bit late, but this is my first post of 2019.  Those who have been following the Australian Open tennis tournament know that Kei Nishikori unfortunately had to pull out of his semifinal match against Novak Djokovic due to a leg injury.  This was actually his 18th career retirement from a match, a statistic that earned him some bashing, including from commentator John McEnroe.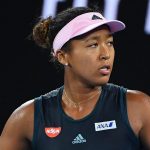 Speaking of controversy, Japanese noodle manufacturer Nissin recently got into some trouble for its ad featuring Nishikori and his countrywoman Naomi Osaka for changing her skin and hair to be lighter and straighter.  Osaka has blazed her way into the Australian Open final and will be playing Petra Kvitova, and who will win is anyone's guess.  What is known is that the victor will claim the #1 rank, and if it's Naomi it will be the first time for a Japanese player.  For the night owls (or early risers depending on how you think about it), the match will be shown live on ESPN at 3:30 am tomorrow morning.  For people like myself who are not in this camp, the match will be replayed at 9 am.  Ganbare Naomi!
Speaking of Japanese who are receiving acclaim, Mamoru Hosoda's animated film 未来のミライ (Mirai no Mirai or Mirai) and Hirokazu Kore-eda's latest 万引き家族 (Manbiki Kazoku or Shoplifters) just received Read More
Thanks to Ikigai Connections for the story!
Senpai Success Story #6: Faye Sensei, the Japanese Language Teacher
Welcome to the Senpai Success Story (senpai = mentor), where you can read about others who have walked a unique career path using their Japanese language/cultural skills.
I am a particular fan of this week's SSS because I believe we need more Japanese language teachers to teach and inspire students. My own story started because of my Japanese high school teacher, Van Camp Sensei, and I am forever thankful for him opening my eyes to a whole new world. (If you have your own SSS to share, please reach out to info@ikigaiconnections.com.)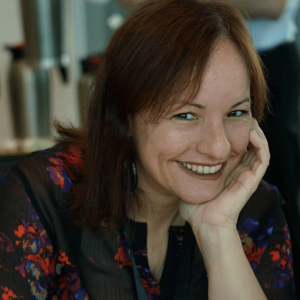 Have you seen My Big Fat Greek Wedding? That's my life, but here's my version of that movie. Growing up in a bilingual household, I was already the odd man out. No one in my neighborhood spoke anything but English. To make matters worse, in those days, it was frowned upon to learn a different language as a child. They felt it messed with one's English learning. The school even told my mom to not speak anything but English with us at home. She didn't listen. Greek was my first language, and we spoke it at home. We went to Greek school from 1st grade, after school, twice a week. We ate the Greek foods that people couldn't pronounce, but it was delicious! It wasn't until I was an adult that I appreciated that we went to Greek school, that we spoke it at home, and that we were forced to speak/read/write it.
Growing up I had a huge admiration for my teachers. I looked up to them for guidance, reassurance, help, education, and problem solving. I had some great teachers in my lifetime. It was because of my teachers and the work they did that inspired me to want to be a teacher when I grow up.
Here I am about to enter high school, and low-and-behold my district is offering Japanese. It wasn't heard of then; no one had it in Michigan, it was different. But, it was the "Japan-boom" in Michigan, so it was the new language to learn. I was signed up for French, but it didn't happen. My mother made me take Japanese. She felt that since I spoke English and Greek, I needed to learn another language, and one that could possibly take me somewhere in my future. I didn't like it. I already wrote and read Greek letters, which has its own alphabet; I didn't need another language that had a different writing system. I even dropped out of it at one point, but my mother put me right back in. I held on, but didn't try my best. I'll admit I didn't know how to study for this language. That was the problem, now that I look back on it: I didn't how to study for it. I was clueless and felt helpless.
Senior year of high school, I got the opportunity to go to Japan with the school and visit our sister school in Shiga. At this point I was slowly starting to like Japanese. While in Japan, we stayed with a student from our sister school, went to school everyday, but we also went to the Michigan Boat, where Americans were working on the boat. I saw one guy selling phone cards, and he was doing it all in Japanese. I was so envious at that point. I was thinking, "wow, I'll never speak Japanese that well." Little did I know where my life was going to take me.
Those two weeks in Japan made me realize that Japanese is indeed a cool language to learn. The culture, the food, the houses, the school, the people – everything just made such a huge impression on me, that I started appreciating it.
Upon returning home, I went to Eastern Michigan University, entered their Japanese program, but I had no idea how much college is different from high school. I was overwhelmed. I almost dropped out of the Japanese program. My professor, Tabuse-Sensei, told me that if I don't go to Japan for a study abroad for a year, she wouldn't let me graduate. Everyone listened to Tabuse-Sensei, so off I went to Japan.
That time I spent on the study abroad in Kagawa, Japan, was the best time ever. Having that kind of immersion was the best thing for me and my professors at EMU knew it would have a positive impact on me. I came back to EMU, and my professors were blown away. I not only came back with so much knowledge, but a much larger base of vocabulary and grammar, and much more confidence. I also came back with a new fire, an urge; I wanted to become a Japanese teacher. I finally figured out my two loves: teaching and Japanese.
Fast forward to my senior year of college. I was introduced to the JET (Japan Exchange and Teaching) Programme. Tabuse-Sensei highly recommended I apply, so I did, and I got accepted. Off to Japan I went, back to where I lived before, Kagawa.
Here I am now, a high school Japanese teacher. I reflect on my time in high school and I see my students struggling, so I often tell them my story to give them hope. To show them that just because you don't like something now, doesn't mean you won't excel in it later in life. I give them tricks to studying; with technology there are so many apps out there that one can use to learn Japanese. I now love to talk about my time in Japan, my own struggles with learning the language, and how important Japanese is in the state of Michigan. I thank my mother all the time. I also thank Tabuse-Sensei for pushing me to live in Japan.
Lesson here is: don't give up. Do push yourself. Total immersion is the way to go; just hop on that plane and do it. Study abroads are so important and essential to our learning a language. Keep it up and you will be successful! Also, Japanese teachers are so few and far between, if you have the love of Japanese and teaching, do it! Get that teacher certification! You already have me over here cheering for you!
Check out the latest "We Are Tomodachi" publication provided by the Office of the Prime Minister of Japan:
The theme of the 2019 Winter issue is "A Society with Health and Longevity." In this issue, we showcase the initiatives and achievements taking place in Japan, which is facing the challenges of a super-aging society. We present a diverse line-up of articles including the breakthrough discovery of Nobel Laureate Dr. Tasuku Honjo, which has opened a doorway to new medical treatments for cancer; the advances in medicine achieved by a medical cluster created in Kobe; innovative solutions for hearing problems, which are inextricably tied with aging; and innovative approaches to health checkups and normalizing dementia in society. Other stories include product manufacturing technology for nature-friendly plastic; a cleaning project in Bangladesh carried out by a Japanese agency and the Dhaka people.
– A Major Discovery to Help in the Fight Against Cancer
– A Biomedical Cluster Taking Medicine to a New Stage
– Unconventional Speakers Deliver More Than Words
– Monitoring Health in Everyday Life
– Restaurant of Mistaken Orders Brings Smiles
– New Biodegradable Material Reduces Plastic Waste
– A Milestone Project in Dhaka
Posted by Sydney Sparrow. Click here to join the JETwit Jobs Google Group and receive job listings even sooner by email
---
Job Title: Television News Assistant
Posted by: Tokyo Broadcasting System, Washington DC Bureau
Location: Washington, DC
Contract: Full-Time
Here's a job received directly from the company:
We are seeking an entry-level full-time news assistant to work for Tokyo Broadcasting System's Washington DC Bureau. The main duties of the news assistant includes production of live and recorded news events, editing of video for air transmission, setting up live-shots, and performing technical administrative tasks in support of the bureau and staff. Training will be provided on professional video journalism skills and equipment.
Please note: Candidates must currently reside in the United States (Work visa support provided).
Qualifications:
Advanced Japanese, Conversational English
Strong interest in video production
Must maintain a valid driver's license
Ability to manage multiple tasks in a fast-paced environment
Flexibility, resourcefulness and ability to work in teams
Able to carry at least 10kg of equipment
Strong computer skills and proficient in Microsoft office
Posted by Sydney Sparrow. Click here to join the JETwit Jobs Google Group and receive job listings even sooner by email
---
Job Title: 2019 Summer Instructor Positions for Pre-College Tokyo Program
Posted by: Putney Student Travel
Location: Tokyo, Japan
Contract: Full-Time
Please see the attached flyer for summer instructor positions in Tokyo, which was passed along to us.
Seeking instructor candidates to teach seminars in:
Japanese Language, Anime & Illustration, Technology & Innovation, Business & Marketing, Fashion Design, Japanese Cuisine & Culture, Photography, Film & Video
Experience working with or teaching teens
Proficiency or fluency in local language(s)
Time spent traveling or living in the destination country
Strong command of the subject matter you are teaching
Ability to motivate and engage students in and out of the classroom
Prior teaching experience is preferred but not required.
More Information and Application Process: PCTOK Instructor Job Description
Posted by Sydney Sparrow. Click here to join the JETwit Jobs Google Group and receive job listings even sooner by email
---
Job Title: Temporary Trading Assistant
Posted by: Sumitomo Mitsui Trust Bank
Location: New York City, NY, USA
Contract: Full-Time, 3 years
Here's a job passed along to us:
Summary: Provides support to traders by processing trades, maintaining position records, and preparing trading-related reports. Responsible for trade captures, trading activity reports, and risk calculations. This is a temporary assignment for approximately 3 years
Duties and Responsibilities:
Assists in all the planning and execution of Treasury Team tasks under the supervision of the Head of Treasury Team.
Assists the traders with booking/checking/saving transactions
Collects general data/information including market-related according to the traders' request.
Prepares periodic and on-demand reports and documents to the Management and Head Office.
Abides by all Compliance related procedures.
Performs Treasury Team-related administrative tasks.
Performs other duties and responsibilities as assigned by management.
Knowledge, Skills, and Abilities:
Bachelor's degree or its equivalent in business, finance, economics or law preferred.
1-3 years of experience as a trading assistant or in bank operations preferred.
Good oral and written communications skills.
Bilingual oral and written skills on a business level in both English and Japanese.
Good business mathematical skills with the ability to calculate quickly.
Good computer skills in Microsoft Office including Excel, Word, and PowerPoint.
Ability to work in a team environment.
Apply here: https://workforcenow.adp.com/mascsr/default/mdf/recruitment/recruitment.html?cid=1ad438ed-b1d0-45f5-aa77-f8cdfbc1ecfc&ccId=19000101_000001&jobId=269403&lang=en_US&source=CC4&fbclid=IwAR2yPG25aSWQ5HSzmOX1Q6YQ4-vkKnc0Y9u_f-wewD2emzrN84bqE7Yk17M

Jay Schneider, a JET alum from Hyogo (1997-2000) is starting a website for sharing stories and is looking for real people who want to share their true stories. The stories can be about anything, but of course all JETs have great stories, not only from their days in Japan, but also in their post-Japan lives. Feel free to share your stories with him here.