Posted by Sydney Sparrow. Click here to join the JETwit Jobs Google Group and receive job listings even sooner by email.
---
Job Title: Camp English Teacher
Posted by: Nissin Travel Service
Location: Yamanashi, Japan
Contract: Full-Time
Here's a one-time job received directly from Maika Kuroiwa working at Nissin Travel Service:
Dear everyone,
I am Maika KUROIWA, working for a travel agency in Tokyo, Nissin Travel Service. (HP: https://www.nissin-trvl.co.jp/ )
My team is specialized for managing educational tours, and since 2016, as one of our tours, we are managing and conducting 3 days of "English Camp" for 8th graders (about a hundred students). This "English Camp" is the school's program aiming to improve students' English skills, During this camp, students spend their time in a hotel for 3 days(2 nights) near the Lake Saiko, Yamanashi, and the school invite around 10 native English speakers. Students learn English through some activities, classes, interacting with native English speakers and so on.
If you are interested in becoming a teacher in this camp, and available on following days, could you please help us for conducting this program?
[Information]
Period: from October 29th (Mon) to 31st (Wed)
Place: Lake Sai-ko, Yamanashi
I appreciate if you can come to the English Camp as a English teacher and help us. If you are interested in this, please e-mail me! (
m-kuroiwa@nissin-trvl.co.jp
) I am looking forward to hearing from you.
Regards,
Maika Kuroiwa
Posted by Tom Baker
The Japan Writers Conference, a free annual event that invariably attracts at least a few JETs, will be held at Otaru University of Commerce on Oct. 13 and 14. One of the JETs giving presentations this year will be poet and novelist Holly Thompson, who first came to Japan in connection with the pre-JET MEF program. She will present "Half the Story: Writing for the Picture Book Market." Here's the official description of her presentation:
Short Lecture, Exercises and Q&A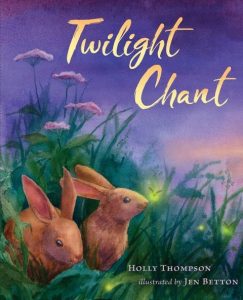 Picture book writing is a particular art. Writers of picture book manuscripts must write for page turns and create opportunities for the illustrator—writing just enough to offer possibilities. This session introduces the craft of writing picture books for current English-language picture book markets.
Writing is only half the story in picture books–images and text interact to tell the story together. So how do we write text without saying too much? Where in our writing should we step aside for the illustrator? And how do we compress stories for the strict count of 32 pages? How can we skill up to craft manuscripts that appeal to editors and art directors for their illustration possibility? This session will explore the anatomy of the picture book as it pertains to writers and offer guidelines for crafting fresh, marketable picture book manuscripts. We'll examine sample picture books—fiction, nonfiction, poetry—and try some interactive exercises. We will address the current English-language picture book markets and share the gaps, openings and opportunities for writers to get a foot in the door.
Holly Thompson is author of the picture books Twilight Chant; One Wave at a Time, The Wakame Gatherers: verse novels Falling into the Dragon's Mouth, Orchards, The Language Inside; and the novel Ash. She writes poetry, fiction and nonfiction, is SCBWI Japan Regional Advisor, and teaches at Yokohama City University.
Posted by Tom Baker
The Japan Writers Conference, a free annual event that invariably attracts at least a few JETs, will be held at Otaru University of Commerce on Oct. 13 and 14. One of the JETs giving presentations this year will be Suzanne Kamata, whose story "Monchan" appears in the "The Best Asian Short Stories 2017" anthology. Suzanne will be giving two presentations. Here's the official description of one of them: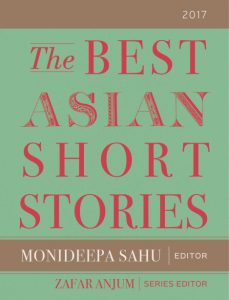 Panel discussion w/ Q & A
Kitaab Publisher Zafar Anjum and contributor Suzanne Kamata will discuss The Best Asian Short Stories 2017 anthology. Anjum will also talk about other anthologies in the works and publishing opportunities for Japan-based writers and translators in Singapore.
Zafar Anjum, who heads the independent Singapore publishing house Kitaab International, and contributor Suzanne Kamata, will introduce The Best Asian Short Stories 2017 anthology. In addition to the anthology series, Kitaab has published novels, short story collections and stories for children. Anjum will also discuss his vision for Kitaab and publishing opportunities for Japan-based writers and translators. There will be a question and answer period.
Zafar Anjum is a writer, publisher, and filmmaker who lives and works in Singapore. His books include Kafka in Ayodhya and Other Short Stories (Kitaab International, 2015), Iqbal: The Life of a Poet Philosopher and Politician (Random House India, 2014), and The Singapore Decalogue (Red Wheelbarrow, 2012). He is the founder-editor of Kitaab, an online journal and publishing company that promotes Asian writing in English.
Suzanne Kamata is the author or editor of ten published books including, most recently Screaming Divas (Simon Pulse, 2014), The Mermaids of Lake Michigan (Wyatt-Mackenzie Publishing, 2017) and A Girls' Guide to the Islands (Gemma Open Door, 2017). Her story "Mon-chan" was selected for inclusion in The Best Asian Short Stories 2017 anthology. She is an Associate Professor at Naruto College of Education.
Posted by Tom Baker
JETs tend to be interesting people. After all, every one of them has relocated to a different country at least once. It's not surprising that many of them have also had other interesting experiences, some of which lead to insights that they end up sharing in TED talks.
This is part of an occasional series on current or former JETs who have given TED talks. Here is JET alum Amelia Hagen  (Fukuoka-ken, 2008-13) speaking about what she has learned from starting face-to-face conversations during her international travels.
By Stacy Smith (Kumamoto-ken CIR, 2000-03) for JQ magazine. Stacy is a professional Japanese writer/interpreter/translator. She starts her day by watching Fujisankei's newscast in Japanese, and shares some of the interesting tidbits and trends together with her own observations in the periodic series WITLife.
I've always been an admirer from afar of Yayoi Kusama's polka dotted and pumpkin themed artwork, but I have never waited hours in line to see it, as many New Yorkers did when her mirrored "Infinity Room" made it to the city last year. This lack of intimate knowledge regarding her work might be why I found the new film Kusama: Infinity about this amazing 89-year-old artist to be so revelatory. Clocking in at just 78 minutes, this documentary from director Heather Lenz is deceptively compact. Within its swift running time, viewers will be regaled with how Kusama overcame impossible odds to become the top-selling female artist in the world.
Born into a dysfunctional family in Matsumoto City in northern Nagano Prefecture, Kusama grew up during World War II. Her father was unfaithful and her mother's reaction to this was to become angry and violent, even destroying Kusama's artwork which she began creating at age 10 (The film suggests that this trauma is behind the maniacal energy that Kusama channels into her creations). Interestingly enough, her mother agreed to let her attend art school on the condition that she attend finishing school as well, but Kusama never set foot in the latter.
I had known that she spent time in New York, but the story of how she got here was fascinating. Kusama respected Georgia O'Keefe, and sent her a letter along with some of her works. After receiving a reply, in 1958 Kusama came to New York on a wing and a prayer. Before she left Japan she burned most of her early works, promising to make better ones in the future. During her time here she met legendary artists like Andy Warhol and Donald Judd, the former of whom she was distraught to later find had stolen her work. Kusama got caught up in the spirit of the 1960s counterculture and was involved in many "happenings," such as body painting festivals and anti-war demonstrations. She even crashed the Venice Biennale exhibition in 1966 with an installation of 1,500 mirror balls on the lawn outside the pavilion, clad in a red leotard amongst them. Despite the double punch of sexism and racism that Kusama faced, she managed to make a name for herself.
Written by professional Writer/Interpreter/Translator Stacy Smith (Kumamoto-ken CIR, 2000-03), WIT Life is a periodic series about aspects of Japanese culture such as film, food and language.  Stacy starts her day by watching Fujisankei's newscast in Japanese, and here she shares some interesting tidbits and trends along with her own observations.
Being an avid tennis fan, I was thrilled when my clients asked me if I wanted to join them at the U.S. Open women's semifinals last night.  I was especially excited because not only would I get to see Serena during her "Don't call it a comeback" tour, but I would get to see Japanese rising tennis superstar Naomi Osaka play live for the first time.  Naomi set a personal record by reaching her first Grand Slam quarterfinal here, and she and Kei Nishikori together made history by becoming the first Japanese duo to reach the semifinals of the same Grand Slam tournament.  The last time Japanese players advanced into the later rounds simultaneously was back in 1996, when Shuzo Matsuoka and Kimiko Date reached their respective quarterfinals at Wimbledon (Shuzo incidentally was Kei's coach in Japan when he was 12).
Coincidentally enough, Naomi Osaka (大坂なおみ) was born in the same city as her last name (大阪) to a Japanese mother and a Haitian father.  When she was 3, they moved to the U.S. with her and her older sister Mari, a
lso a tennis player, but for the sake of their tennis careers their father made the savvy decision that they would represent Japan.  It's refreshing that despite not being fluent in Japanese and not being purely Japanese, she has a huge backing in Japan.  At the match last night, a Haitian group was sitting behind us and enthusiastically calling out her name at regular intervals.  We ended up chatting and one guy explained that Haitian fans want to claim her as their own, and that they get frustrated when she is described as only "Japanese" as opposed to "Haitian-Japanese."
She and opponent Sloane Stephens slugged it out with their amazingly powerful ground strokes, some rallies going as long as 18 points.  In her post-match comments, when asked why she was able to continuously hold serve despite Sloane's 13 break chances, Naomi said, Read More
Posted by Sydney Sparrow. Click here to join the JETwit Jobs Google Group and receive job listings even sooner by email.
---
Job Title: Economic Division Staff
Posted by: Consulate General of Japan in New York
Location: New York, NY, USA
Contract: Full-Time
Here's a job received directly from the Consulate General of Japan in New York. Unfortunately, a visa sponsorship is unavailable:
The Consulate General of Japan in New York is currently seeking to hire an employee for the Economic Division Staff. The deadline for all job applications is September 30, 2018.
Work hours: Monday through Friday, 9:15am – 5:45pm (Lunch Break 12:30pm – 1:30pm)
Responsibilities:
Communicating and supporting relationships with government and corporate contacts
Daily Economic and business research
Responding to telephone and e-mail inquiries from the general public related to matters under the jurisdiction of the Economic Division
Various administrative duties
Other duties as deemed necessary
Qualifications:
Bachelor's degree
Excellent writing, research, communication and organizational skills
Knowledge of and interest in economic relations between Japan and the U.S.
A commitment to promoting Japan-U.S. relations
Must be a U.S. citizen or permanent resident
Ideal Candidate:
Has a Master's degree in a relevant field such as Economics, International Relations or Public Affairs
Can manage multiple projects simultaneously and adjust priorities as necessary
Is highly cooperative with other staff members
Is deadline-oriented and possesses great reporting skills
Application Process: To apply, please submit your resume with a cover letter to:  kyujin2@ny.mofa.go.jp. Only short-listed candidates who pass the first screening will be notified of the date for the interview.
Posted by Sydney Sparrow. Click here to join the JETwit Jobs Google Group and receive job listings even sooner by email.
---
Job Title: Education Assistant
Posted by: Japan Society
Location: New York, NY, USA
Contract: Full-Time
Here's a job received directly from the organization (sorry, no visa sponsorship):
Posted by Sydney Sparrow. Click here to join the JETwit Jobs Google Group and receive job listings even sooner by email.
---
Job Title: Sales Executive Action Line (Japanese Speaking)
Posted by: Hilton Grand Vacations
Location: Honolulu, HI, USA
Contract: Full-Time
Here's another job received directly from the company. Please note: no visa sponsorship is available.
A Sales Executive Action Line (Japanese Speaking) with Hilton Grand Vacations is responsible for welcoming primarily Japanese clients and presenting luxury Hilton Grand Vacations ownership products to potential buyers while maintaining effective communication with clients and provide follow up to ensure customer satisfaction.
By JQ magazine editor Justin Tedaldi (CIR Kobe-shi, 2001-02). Justin has written about Japanese arts and entertainment for JETAA since 2005. For more of his articles, click here.
As the summer winds fade into fall colors, the weeks ahead are shaping up with these exciting events, ready to be enjoyed after Labor Day.
This month's highlights include:
Now through Sept. 6
Metrograph, 7 Ludlow Street
$15
More than any single feature film, Katsuhiro Otomo (Memories, Steamboy)'s adaptation of his own manga series is the one that introduced the glories of Japanese anime to an international audience. In 2019, thirty-one years after the Japanese government nuked Tokyo as damage control for an experiment involving using ESP on children, biker Kaneda rides one of the most iconic motorcycles in cinema into the unknown, on a mission to save his friend Tetsuo from a vast and far-reaching conspiracy. A feast of imagistic imagination, climaxing in an unforgettable battle royale in the Tokyo Olympiad. Presented in Japanese with English subtitles.
Thursday, Sept. 5, 8:00 p.m.
PlayStation Theater, 1515 Broadway
$45
SCANDAL is one of Japan's most popular rock bands, epitomizing the J-rock aesthetic. The four-piece unit adeptly blends pop, rock and alternative music sensibilities with hip and contemporary fashion sensibilities and unstoppable girl star power. The band is presently in the midst of a world tour in support of its eighth record, HONEY, which was released in February and peaked at Number Three on the Japanese Oricon weekly sales charts and extended the band's streak of being the only girl group to consecutively have each of their albums place the Oricon Top Five. The album features ten tracks including a rendition of the band's 10th anniversary single, "Take Me Out."
Sept. 6 & 10
Perfect Blue: 20th anniversary
AMC Empire 25, 234 West 42nd Street
AMC Kips Bay 15, 570 Second Avenue
Regal Union Square 14, 850 Broadway
$12.50
Perfect Blue, the groundbreaking and rarely screened first film from the legendary late director Satoshi Kon (Tokyo Godfathers, Paprika), returns to theaters for its 20th anniversary in a brand-new digital transfer. Rising pop star Mima has quit singing to pursue a career as an actress and model, but her fans aren't ready to see her go. Encouraged by her managers, Mima takes on a recurring role on a popular TV show, when suddenly her handlers and collaborators begin turning up murdered. Harboring feelings of guilt and haunted by visions of her former self, Mima's reality and fantasy meld into a frenzied paranoia. As her stalker closes in, in person and online, the threat he poses is more real than even Mima knows, in this iconic psychological thriller that has frequently been hailed as one of the most important animated films of all time. The September 6th screenings are presented in Japanese with English subtitles and the September 10th screenings are dubbed in English.
JETAA Chapter Beat is a periodic mosaic of events taking place in the JETAA sphere.
Compiled by AJET's Director of Alumni Relations Megan Buhagiar (Ishikawa Prefecture,
2017- Present)
1) JETAA Ireland
Welcome Home Event with Taiseiyo Taiko, September 8 th
It's that time of year again – time to welcome home this year's returning JETs!
This year we are planning a Taiko workshop with Taiseiyo Taiko for 2018 returnees,
as well as all other members and friends of JETAA Ireland. The workshop will take
place from 14:30-17:00 on 8 September at Rua Red in Tallaght. The event will be
free for 2018 returnees, with a small charge of between €10-15 for other attendees,
depending on final numbers. There is a limited capacity for this event, so if you
would like to join us please email jetaaireland@gmail.com ASAP!
DATE: 8 th September
TIME: 14:30 – 17:00 UTC+01
PLACE: Rua Red
South Dublin Arts Centre, Tallaght, D24, Tallaght D24
2) JETAA Singapore
JET Homecoming Gala (welcome back reception), 5 th October.
Come join us in welcoming back the new returees of 2018 from the JET programme
at the JET Homecoming Gala on 5 Oct!
This year, we have proposed to add an item to the programme which is a short
interview session with the returnees. The purpose is to allow the attendees to know
more about the JET Programme and our returnees so as to increase the chances of
mingling between JETAA Members and other attendees during the reception. This is
something new which we are trying out and would like to call upon all members to
welcome and support the new returnees.
DATE: Friday, 5 th October
TIME: 19:00 – 21:00 (registration from 18:30)
VENUE: Japanese Association Singapore
ADDRESS: 120 Adam Road, Singapore 289899
Please sign up using the link below:
https://goo.gl/forms/cfA6Ot5azyDch7k2
Do feel free to contact us if you need any clarifications. We look forward to seeing
you on October 5 th !
3) JETAA Western Japan
Life After JET + Resume Writing
Learn about what life is like from three JET alumni in the Kansai area with special
guest from JALT (Japan Association of Language Teaching) to help polish your
resume before any job hunting process begins! If you are an alum who would like to
share your experiences and be involved in the process of planning the event, please
contact jetaawj@gmail.com
DATE: Saturday, September 29 th
TIME: 15:00 – 17:00
Venue: TBA
4) JETAA Toronto
Nihongo Dake Dinner
Thinking about brushing up your Japanese but too hungry to start? Join us at
Sakawa Coffee on The Danforth for our first Nihongo Dake Dinner!
We'll be doing our best to speak only Japanese for a 90-minute dinner and then
rewarding our diligence with some sweet treats nearby in whatever language feels
right. Speakers of all skill levels are welcome to this casual meal, and we'll have
some topics and prompts prepared in case conversation slows down. Friends are
welcome, whether Japanese language learners or native speakers, and Sakawa
Coffee staff will be accommodating our Nihongo dake vibe with Japanese servers. If
you're interested, please contact chair@jetaatoronto.ca or check out our facebook
event in the events section of facebook.com/jetaatoronto.
Sakawa Coffee でお待ちしています!
ADDRESS: 867 Danforth Avenue
DATE & TIME: Thursday, September 13 th
Dinner: 18:30 – 20:00
Dessert/Nijikai: 20:00 – ?
Rough cost after tax and tip: members – $15 – $20
non-members – $20 – $25
5) JETAA ABC
JETAA ABC 2018 Gumball/Amazing Race (Save the Date)
Dear JETAS and Friends!
We are please to announce our Gumball/Amazing Race event again for 2018! As
with last year, it'll be a great day of contests and exploration! More details to come in
the coming week. In the meantime, save the date!
If you have any questions or concerns, please feel free to contact Ian Fan at
ian@jetaabc.ca
Cheers!
DATE: 08 th September
TIME: 12:00 PDT
6) JETAA DC
Mansfield Fellowship Program Information
DATE: 5 th September
TIME: 12:00 – 13:15 EDT
PLACE: 1156 15 th Street NW, Suite 1105, Washington, DC 20005
Established in 1994, the Mansfield Fellowship is an opportunity for mid-career
government employees to live and work in Japan while developing professionally.
Fellowship includes a homestay with language training as well as a ten-month
placement within a Japanese government office.
This information session is available for those currently working in government or
those who plan to be federal employees in the future!
The Mansfield Fellowship Program is administered by Maureen and Mike Mansfield
Foundation, with the United States Department of State, Bureau of Educational and
Cultural Affairs, as grantor.
Refreshments will be provided.
Info session will also be held over a teleconference system in Mansfield Office.
To RSVP, please contact Stephanie Sanders at 'ssanders@mansfieldfdn.org'. If you
wish to call into the session instead of attending in person, please indicate so to
Stephanie in your RSVP email and she will send instructions on how to do so.
Application deadline is October 31 st !
Come join us to learn about this amazing program!
7) JETAA NY
Returner Debrief and Hangout
WHEN: Saturday, September 1 st 10:00 – 12:00
WHERE: The Atrium Shops and Cafes
153 E 53 rd St, New York, NY 10022
COST: Everyone will pay for their own food/drinks. No need to do Paypal!
RSVP: Let us know you're coming and invite friends on Facebook.
Welcome (back) to New York City! JETAANY wants to reach out to you and extend
their assistance as you transition back to the United States. Come join us for an
informal discussion on how to adjust to life after JET.
Questions: Email Ryan at membership[at]jetaany[dot]org
8) JETAA FL
Career Development Workshop, Orlando
You are invited to the career development workshop presented by FL JETAA!
Mark your calendars for Saturday, September 8 th ! Florida JETAA will be presenting
a Career Development Workshop in Orlando.
The day will include career coaching on how to follow up your time on JET, how to
utilize the special skill set that you acquired by living and working in Japan as well as
an opportunity to network and connect with JET alumni.
More details (such as venue and time of the event) to come, so stay tuned in!
9) JETAA Canberra
JFF Classics at NFSA – Alternative Women
DATES: Saturday, 29 th September 14:00 – 15:30, 16:00 – 18:20
Sunday, 30 th September 12:00 – 13:30, 14:00 – 15:30
#JFFClassics2018 returns to NFSA for the second time with a #free 16mm & 35mm
film program. This year's program, ALTERNATIVE WOMEN, feature works adapted
from novels by celebrated authors such as Junichiro Tanizaki. Screens on 29 – 30
September.
For the film line-up and schedule visit: http://www.nfsa.gov.au/events/alternative-
women-japanese-film-festival-classics
JFF Classics at NFSA will feature an abridged program of 4 films. The full program
comprised of 8 films will be screened at the Art Gallery of New South Wales from
3 rd – 31 st October. Visit JFF Classics at AGNSW – Passion and Obsession for
more information.
[ABOUT THE PROGRAM]
Directed by cinematic masters from the Japanese #GoldenAge and #New Wave,
these films depict passion and obsession in varying shades of #eroticism ranging
from melodramatic romance to fraught love affairs.
The abridged program chosen for NFSA will feature unconventional portrayals of
women on screen. For example, we meet the lesbian lovers of Masumura's MANJI:
THE GODDESS OF MERCY, and are also introduced to early modern feminists
swimming against the tide of society in Mizoguchi's A GEISHA.
Presented by the Japan Foundation, Sydney and made possible through the Japan
Foundation Film Library (Tokyo). In partnership with National Film and Sound
Archive. Thank you for continuing the tradition of film.
10) JETAA Texoma
Shizen: On the Art of Looking at Nature
DATE: Tuesday, September 18 th
TIME: 18:00 – 20:00 CDT
PLACE: Rice Media Center
6100 Main Street Rice University
Entrance #8, Houston, Texas 77005
Shizen: On the Art of Looking at Nature
Opening Reception: September 18 th , 18:00 – 20:00, Rice Media Center Main Gallery
The Visual and Dramatic Arts department at Rice University is pleased to host
Mexico City artist Augustin Estrada. The opening reception will be on Tuesday,
September 18 th at 6PM, in the Main Gallery of the Rice Media Center.
Augustin's exhibition is titled, "Shizen: On the Art of Looking at Nature". The artist
explains, "the first word is the Japanese word for Nature, because it is not only about
gardens but more about two Japanese phenomena related with the Art of Looking at
Nature with two particular concepts called 'Hanami' and 'Momiji' the first one related
to flowers blooming in the early spring and the second one with the changing color of
the leaves in autumn. Both clearly identified in Japanese culture."
Augustin has worked with photography and printing for over 40 years with the
majority of his publications focusing on various cultures. The exhibition will have over
30 prints on view in the Main Gallery space of the Rice Media Center located at
Entrance #8 (via University Blvd and Stockton Drive) on Rice University campus.
Exhibition opens: Tuesdays, September 18 th , 2018 | 18:00 – 20:00
On view at Rice Media Center Main Gallery through October 25, 2018.
Operating hours: 10:00 – 17:00
Augustin Estrada: http://augustinestrada.com
VADA.RICE.EDU
Posted by Sydney Sparrow. Click here to join the JETwit Jobs Google Group and receive job listings even sooner by email.
---
Job Title: Marketing Representative Retail (Japanese Speaking)
Posted by: Hilton Grand Vacations
Location: Honolulu, HI, USA
Contract: Full-Time
Here's a job received directly from the company. Please note: no visa sponsorship is available.
Posted by Sydney Sparrow. Click here to join the JETwit Jobs Google Group and receive job listings even sooner by email.
---
Job Title: Various Positions
Posted by: Morikami Museum and Japanese Gardens
Location: Delray Beach, FL, USA
Contract: Full-Time
Here are 5 positions at the Morikami Museum and Japanese Gardens sent to us directly from JET alum, Wendy Lo (Toyama-ken). *Note: You must have legal status to work in the U.S. to apply for these jobs as there is no visa sponsorship:
Youth & Outreach Program Coordinator
Digital Marketing Coordinator
Graphic Designer
Facility Rental Coordinator
Exhibition Preperator
Application Process: Job descriptions and details on how to apply can be found here: https://morikami.org/job-opportunities/
JETAA Singapore recently asked their members to share their craziest, most epic, YOLO stories. In this three-part series, you will read about these adventures from members of JETAA Singapore as they traveled around Japan. Next is Karyn's experience as she talks about visiting a variety of festivals on a week-long trip to Tohoku:
What was your YOLO trip like? What inspired it?
Visiting all 47 prefectures was always on my 'To-do' list when I started living in Japan. My BOE gave all of the ALTs a very generous 5-day summer leave allowance during the summer holidays, so every summer, I would plan a massive trip that covers as many prefectures as I could fit in a region I hadn't yet visited.
One year, I read an article about the Tohoku Rokkon Festival – an event where 6 of the region's summer festivals are celebrated. I was intrigued, since I had always been under the impression that there were only the 3 big ones in Tohoku – the Nebuta Matsuri in Aomori, the Kanto Matsuri in Akita and the Tanabata Matsuri in Sendai. Well, now that I knew there were 6 of them and at least 2 of them were in prefectures I hadn't yet visited, I had to plan a major trip to see all of them at least once while I was in Japan.
So the thing about these festivals is that they are held at around the same time every year – late July to early August – and as the festival dates overlap slightly, it is definitely possible to do a big runabout to see all of them IF you plan well in advance, especially for the Big 3. I started planning in March, and even then, I had already fallen behind in booking my hotel rooms in Aomori and Akita, so I had to resort to some creative manipulation to ensure that I had a roof over my head every night while not falling behind on my schedule.
You see, that's the next part of my epic tale. Besides putting myself on a strict schedule to make every festival in the region, I also put myself on a strict travel and accommodation budget. Instead of shinkansen rides or flights, I would be using the 'poor ALT's best friends' – the Seishun 18 ticket and the Hokkaido-East Japan Pass. Both passes (which are available to residents of Japan unlike JR passes) allow unlimited JR rides for 5/7 days, but users are limited to only local, express and some limited express trains. Since local trains can be very infrequent, I was committing myself to hours and hours on the rail. (Note: I am a minor train otaku so it wasn't a real problem for me, but it's definitely not something that the average traveller would want to do. Plus I had a portable Wi-Fi router with unlimited usage which was awesome for the long train rides.)
How did you plan for the trip?
As I noted before, I started planning the trip in March for the same summer. I looked up all the festival websites to get the exact dates of each festival and planned an itinerary that would bring me to each prefecture on the event dates. With the dates in hand, I looked for cheap accommodation within each city where the festival was being held. It was relatively easy to find hotels for the smaller festivals but near impossible for the 2 big ones in Akita and Aomori. So, I looked for affordable accommodation in nearby cities that was preferably one train ride away. The best option for Akita was in a small city about 1.5 hours away and meant that I would arrive after the festival at about 11pm at night, but hey, it's Japan. It would be fine.
To book my accommodation, I used jalan.com. It was by-far my favourite site for booking hotels and hostels my entire time in Japan and I rarely used any other sites. They would almost always have the cheapest rates and the most options, and I could accumulate points to be used for my next trip.
P.S. The Japanese version of the site was superior to the English version.
With the accommodation booked, I planned my travelling timetable with the help of Hyperdia. Most people would have used it at some point to plan their schedules on their trips to Japan. I love it because it allows you to look up JR trains only as well as restrict your choices to non-shinkansen trains. I wrote them all down in my travelling diary, with one 'time-efficient' choice and at least one 'in-case-I-miss-a-train' choice. With everything safely written down in case of bad Wi-Fi, I was ready for my epic trip.
P.S. Again, the Japanese version of the site was more accurate than the English version.
So your entire trip was based in Tohoku?
Actually, I've missed out an important part of my epic summer trip. Before I planned this epic Tohoku trip, I had actually decided that 2015 was going to be the year I was going to climb Mt Fuji and had already gotten 2 climbing buddies, both of whom flaked out on me. So, for the two days before my trip, I travelled to Tokyo from Kobe, took a bus to Mt Fuji, climbed it, stayed one night on the mountain, saw the sunrise at the summit, came back down, took a bus back to Tokyo and arranged for a kind fellow SG JET who lived in Tokyo to hold my climbing things for me before I headed up North to Sendai. Before I had even started on my trip, I was already exhausted. But onwards!
Wow, so how did your trip turn out?
Day 1 [Sendai-Fukushima]
The trip started out in Fukushima with the Fukushima Waraji Festival. Basically, it was a festival where groups of people ran down the street carrying massive traditional straw sandals. It was quite hilarious to watch, and was a relatively tame start to the trip.
Day 2 – [Fukushima-Morioka; Iwate]
Next day, I headed up north again towards Morioka, home of the wanko soba, in Iwate. (Sidenote: The Zipangu Hiraizumi is a really cool train to ride if you can get on it.) The Morioka Sansa Odori is listed as the biggest taiko drum festival in the world and consists of parades of thousands of drummers from different school and community groups. At the end of it, everyone was invited to dance in the middle of the road. I brought my yukata with me just to be able to participate in the fun.
Day 3- [Morioka-Hachinohe; Aomori]
I did a stopover in Hachinohe to watch the Hachinohe Sansha Taisai, which isn't one of the 6 but was very spectacular nonetheless. The floats here have mechanism to expand upwards and sideways like a giant pop-up book.
Day 4 – [Hachinohe-Aomori]
Finally, the massive Nebuta Matsuri! There is really nothing like seeing it for yourself. Forget pictures, forget Youtube videos. The only way to experience it is to be there and watch as the massive man-powered floats transverse down the street, often at high speed. It's quite a sight to see how dozens and dozens of people manage to manoeuvre the floats without any accidents.
Day 5- [Aomori-Akita]
Dokkoisho, dokkoisho! Unlike Nebuta, the Kanto Matsuri is a test of skill of each individual performer – one man/boy against a heavy stick of lanterns and the wind. The lanterns lit up the night sky and was a glorious sight.
Day 6- [Akita-Yamagata]
Almost done! The Hanagasa Matsuri is a dance parade where performers danced with big straw hats decorated with flowers. The funniest group I saw was the group of young men in army fatigue (probably JSDF recruits?) holding paper hats and dancing with them while having a senior officer shouting at them. I imagined him shouting something like "my grandmother can dance better than you!"
Day 7- [Yamagata-Sendai]
Last day! Compared to the other festivals, the Tanabata Matsuri was just an exhibition of giant decorations hung everywhere in the city. People were all out in full force, taking pictures of whichever one they liked best. Even Starbucks had their own!
Any post-trip thoughts?
It was honestly a crazy epic trip, but I enjoyed it tremendously. One thing I honestly felt about all these festivals were that they all have a huge community and history behind each of them. In these festivals, the schools, community groups, ward groups, even corporate groups got involved. You can feel how proud they are to be a part of this annual cultural event, and how it was so much a part of them. I got a little wistful at that thought.
Total damage?
3 days paid leave plus 3 days of summer leave from my 14/15 allocation and 3 days from my 15/16 allocation
~90,000 yen not including my Fuji climb.
(~30,000 yen in total for my 2 train passes, ~30,000 for accommodation, ~30,000 for food and omiyage)
Advice for those planning this trip?
Start early. Consider splitting it into 2 trips unless you're crazy like me. If you are lucky to find someone who's willing to do this trip with you, it'll be probably be a lot more fun. Go to a Daiso and buy a cushion, a ground sheet, a sweat towel and a bag to hold all of that. Drink lots of water and sunscreen/a hat is an absolute MUST for when you find a spot hours before the festival start.
Posted by Sydney Sparrow. Click here to join the JETwit Jobs Google Group and receive job listings even sooner by email.
---
Job Title: Consular/Administration/Accounting Clerk
Posted by: Consulate-General of Japan
Location: Melbourn, Australia
Contract: Full-Time; Monday to Friday, 9:00-17:00 (weekend and after hours work may be required for special events.)
Here's a job from the Consulate-General of Japan, Melbourne, Victoria, Tasmania, and South Australia:
Job Description:
Assistance with Consular services (Passports, Family register, Certificates, Visas, Overseas Voting and Assisting Japanese nationals)
Assistance with accounting
Assistance with administration
Assistance with reception duties
Handling of telephone enquiries
Other duties as required, including those of other sections
Qualifications and Skills:
Applicants must be an Australian citizen or Australian permanent resident (Including Visa Sub Class 820 and 309)
Basic Microsoft Office and typing skills
Excellent command of both English and Japanese (Writing & Spoken, JLPT N1 equivalent)
Be able to travel (overnight) to South Australia/ Tasmania a few times a year
Demonstrated communication and administrative skills
Ability to perform effectively and cooperatively within a team environment
Professional telephone manner
Availability to work on weekends and after hours to cope with unexpected incidents
Ability to carry heavy items
Holding an Australian full driver's licence