By Rashaad Jorden (Yamagata-ken, 2008-10) for JQ magazine. A former head of the JETAA Philadelphia Sub–Chapter, Rashaad is a graduate of Leeds Beckett University with a master's degree in responsible tourism management. For more on his life abroad and enthusiasm for taiko drumming, visit his blog at www.gettingpounded.wordpress.com.
One Golden Week afternoon after exploring Okayama Castle, I decided to stroll over to nearby Kōraku-en Garden. Mainly because it was there and I wasn't sure what else to do in Okayama. But once I stepped on the premises of the garden, a sense of serenity fell over me as did the feeling I felt like I had found a gem, as well as a place where time stood still.
What is the world of these elegant locales like? Landscape architect and author Marc Peter Keane answers that question and more in Japanese Garden Notes: A Visual Guide to Elements and Design.
It's clear that Keane, a garden designer and Kyoto resident for roughly twenty years, will explain "what makes a Japanese garden feel the way it does" largely through photographs. But what will readers be looking at? Pretty much Japanese Gardens 101, as each chapter bears the name of a concept or feature present in Japanese gardens like meandering paths, arbor bridges, streams, and more. A phrase further describing the main concept appears prior to the explanations in each chapter and those descriptions run the gamut from the profound ("A meandering path is full of surprises") to the explanatory regarding the appearance of the garden ("Linking a distant part of the garden with the foreground") to the borderline hilarious ("Japan is wet, thus the dry garden.").
By JQ magazine editor Justin Tedaldi (CIR Kobe–shi, 2001-02) for Examiner.com. Visit his Japanese culture page here for related stories.
Spring has sprung in the Big Apple, and that means one thing: a new season of sounds, colors, and spectacular performing arts to match the blossoming sakura trees throughout the city.
This month's highlights include:
Now playing
Various locations, subtitled and dubbed
$14-$16.29
Written and directed by Makoto Shinkai (5 Centimeters Per Second, Children Who Chase Lost Voices), the highest-grossing internationally released anime film in history finally comes to America! The day the stars fell, two lives changed forever. High schoolers Mitsuha and Taki are complete strangers living separate lives. But one night, they suddenly switch places. Mitsuha wakes up in Taki's body, and he in hers. This bizarre occurrence continues to happen randomly, and the two must adjust their lives around each other. Yet, somehow, it works. They build a connection and communicate by leaving notes, messages, and more importantly, an imprint. When a dazzling comet lights up the night's sky, something shifts, and they seek each other out wanting something more—a chance to finally meet.
Sunday, April 9, 8:00 p.m.
B.B. King Blues Club and Grill, 237 West 42nd Street
$29.50 advance, $35 day of show
A courageous, spiritually-driven and consummate artist who transcends boundaries, Keiko Matsui has worked alongside the best, including Miles Davis, Stevie Wonder, Hugh Masakela, and Bob James. Her unique melting pot of musical influences have garnered her a devout international following, as she tours relentlessly and seeks to make a genuine connection with her audience. "This music energizes me and I am overwhelmed with emotion when I listen to it. I hope people will allow themselves to go inside the music and become a part of my journey," says the Tokyo native. In the words of Duke Ellington, Keiko Matsui is "beyond category."
Friday, April 21, 7:30 p.m. and 9:30 p.m.
Club Bonafide, 212 East 52nd Street
$20
Orange Pekoe is a band composed of vocalist Tomoko Nagashima and guitarist Kazuma Fujimoto. Formed in 1998, they started creating original songs and have developed a unique sound sublimating various types of music such as jazz, Latin, Brazilian and soul. Since then, Orange Pekoe has been acclaimed as a one-of-a-kind uniquely artistic band.. Their performance style varies from a duo to a band, sometimes playing alongside a 16-member big band-style orchestra, which they received renown as one of the most unique and talented artists in Japan.
By Greg Beck (Hiroshima-ken, 2006-11) for JQ magazine. Greg is a writer, producer, home brewer, and Social Coordinator for JETAA Southern California and Arizona. A former news producer for Tokyo Broadcasting System in New York, he currently works freelance in Los Angeles. For more cinema reviews, follow him on Twitter at @CIRBECK #MovieReview.
Never mind that Your Name has become the highest-grossing Japanese film internationally, anime or otherwise; this creative and beautiful film written and directed by Makoto Shinkai (5 Centimeters Per Second, Children Who Chase Lost Voices) draws on everything reverent in Japanese history and culture, celebrates the modern metropolis that is Tokyo, and tugs at your heartstrings while embracing the silly and universally relatable challenges of the human experience. You do not have to like animated or Japanese films specifically to love Your Name. However, it is rare for any film to capture the Japanese essence and tone as this one has so expertly achieved.
The story focuses on Mitsuha Miyamizu, a high school girl living in a tiny, rural village in the Hida region of Gifu—or as one classmate puts it: "the boonies." Growing up with her little sister and grandmother at the local shrine, we are introduced to a culturally rich history of weavers who connect their trade to the local Shinto god and traditions. Mitsuha feels understandably cramped by her rural routine and dreams of moving to Tokyo. Suddenly, that is just where she finds herself, inexplicably waking up in the body of our second protagonist, Taki, a boy of the same age, living in a small apartment with his father in Shinjuku.
As the story progresses, we get to enjoy both very different worlds, but there is no denying the village's gorgeous rural landscapes rich with nature and the intimate, cultural ceremonies that take center stage. The grandmother's patient lessons on Mitsuha's family history grant us special access to something sacred, like a backstage pass to Japanese culture. The last film to achieve this feeling, Okuribito (Departures), later won the Oscar for Best Foreign Language Film in 2009. Your Name is similar, but surpasses it by making the cord weaving pivotal to understanding the supernatural body swapping, blending epic adventure with sublime heartache.
Posted by Sydney Sparrow, an ALT currently living in Toyota City. Click here to join the JETwit Jobs Google Group and receive job listings even sooner by email.
---
Position: Program Assistant/Associate, Abe Fellowship Program Tokyo Office
Posted by: Social Science Research Council
Location: Tokyo, Japan
Contract: Full-Time
Here's a job via Idealist:
DESCRIPTION
Summary
The Social Science Research Council seeks a program assistant for its Abe Fellowship Program in its office in Tokyo, Japan. Working with the Program Manager, the assistant will be responsible for supporting the day-to-day operation of the office. 
Description
The Social Science Research Council (SSRC) is an independent, international, nonprofit organization devoted to the advancement of interdisciplinary research in the social sciences through a wide variety of workshops and conferences, fellowships and grants, summer training institutes, scholarly exchanges, research, and publications. For more information, please visit our website: www.ssrc.org.
The SSRC seeks a Program Assistant/Associate for its Tokyo office. This hire would be responsible for the day-to-day operation of the Abe Fellowship Program under the supervision of the Program Manager in the Tokyo Office. The Abe Fellowship Program encourages international multidisciplinary research on topics of pressing global concern. The program fosters the development of a new generation of researchers interested in policy-relevant topics and willing to become key members of a bilateral and global research network. In partnership with the SSRC, the Japan Foundation Center for Global Partnership (CGP) established the Abe Fellowship Program as its flagship program in 1991.
Posted by Sydney Sparrow, an ALT currently living in Toyota City. Click here to join the JETwit Jobs Google Group and receive job listings even sooner by email.
---
Position: Japanese/English Bilingual Associate Producer
Posted by: NHK
Location: New York City, New York
Contract: Full-Time
Here's a job received directly from the company:
NHK General Bureau for America is seeking a full-time Associate Producer who covers news in US. The Associate Producer will be working with correspondents from Japan with duties including but not limited to:
Conducting research, reporting, and fact-gathering regarding social, cultural and science news

Pitching story ideas

Arranging interviews and travel logistics

Business trips nationwide for interview including driving car

Make TV reports for "NHK World" (NHK's international TV service in English)
Posted by Sydney Sparrow, an ALT currently living in Toyota City. Click here to join the JETwit Jobs Google Group and receive job listings even sooner by email.
---
Position: Legal English Teacher
Posted by: St. John's Law School
Location: New York City, New York
Contract: Full-Time
St. John's University School of Law is seeking a Legal English teacher to teach one course in its 2017 summer English for American Law School (EALS) program.
Dates: July 17 – August 10
Time: Two days/week, 2.5 hours of teaching time each day
Location: St. John's University Law School, Queens Campus, 8000 Utopia Parkway, Jamaica, NY
To apply: Submit resume and cover letter via e-mail to Stephen Horowitz, Director of Legal English Programs at horowis1 [at] stjohns.edu.
For more information about our program, please go to http://stjohnslegalenglish.com.
Posted by Sydney Sparrow, an ALT currently living in Toyota City. Click here to join the JETwit Jobs Google Group and receive job listings even sooner by email.
---
Position: Risk Investigator
Posted by: Amazon
Location: Seattle, WA, USA
Contract: Full-Time
Here's a job via PNWJETAA:
Dear Job Seekers,
Amazon is currently hiring for a Risk Investigator, dealing with fraud cases, that requires professional speaking & writing Japanese (and English) skills. Check out the position here: https://www.amazon.jobs/en/jobs/435015
I was told the salary range is around $21-25/hr.
If you or anyone you know is interested in applying, let me know and I can directly connect you to the Amazon recruiter via LinkedIn.
Posted by Sydney Sparrow, an ALT currently living in Toyota City. Click here to join the JETwit Jobs Google Group and receive job listings even sooner by email.
---
Position: Japanese Language Teacher
Posted by: YMCA Long Island City
Location: New York, NY, USA
Contract: Full-Time
Thanks to JET alumni Scott Hineker (Nagasaki-ken) for the following job opening:
Posted by Sydney Sparrow, an ALT currently living in Toyota City. Click here to join the JETwit Jobs Google Group and receive job listings even sooner by email.
---
Position: Program Assistant
Posted by: Sasakawa Peace Foundation USA
Location: Washington, D.C.
Contract: Part-Time
Here's a job via Idealist:
DESCRIPTION
Posted by Sydney Sparrow, an ALT currently living in Toyota City. Click here to join the JETwit Jobs Google Group and receive job listings even sooner by email.
---
Position: SEVIS Specialist/Assistant Director, ISSS
Posted by: College of Staten Island
Location: Staten Island, New York
Contract: Full-Time
Thanks to JET alum Joseph Lavetsky for passing this on.
POSITION DETAILS
Ryan Hata (Tottori-ken, 2014-Present) AJET National Council Director of Alumni Relations: Ryan is in his second year on the AJET National Council and first as the Director of Alumni Relations. He works alongside Rachel Brisson (AJET National Council Director of Alumni Resources ) and members of JETAA International (JETAA-I) to strengthen the relationship between former JETs, current JETs, and Japan. Ryan helps to keep you up to date with JETAA events around the world. If you have a specific event that you would like promote, please do not hesitate to contact him by email at ryan.hata@ajet.net or his Linkedin profile. 
It's almost spring time in the northern hemisphere and here in Japan, the sakura are starting to bloom. Check out if there are any hanami parties or other similar events from around the world!
When: April 3rd 6:30-8 pm CDT
Where: Japan Information Center 737 N Michigan Ave Ste 1000, Chicago, Illinois 60611
On Monday, April 3, JETAA Chicago will have our monthly member meeting!
We will discuss past events, upcoming events and welcome new ideas. We will also continue planning our Outgoing JETs events, Japan Off the Beaten Path.
For those unable to attend in person, please email info@jetaachicago.com if you would like to call or video into the meeting. We have successfully had call-ins, Google Hangouts, and Skype-ins in past meetings. Don't hesitate to let us know you'd like to do that.
Our meetings are open to any and all JET Alumni. Dinner is provided to all who attend. Let us know if you have any food allergies or avoidances.
Email info@jetaachicago.com with any questions or any items you would like to add to the agenda.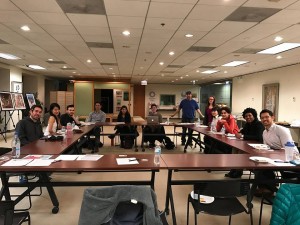 Photo from JETAA Chicago's Facebook event
2. JETAANSW
When: April 7th 6:30-8:30 pm DST
Where: Daruma Japanese Restaurant Level 1, Prince Centre 8 Quay Street, Haymarket, Sydney, Australia
Join JETAA and AJS for a casual dinner where you can eat delicious food and break out the Japanese-however limited or rusty.
Cost: $35 BUT say you are with JETAANSW and you will get a $5 discount! (This $30 includes tasty Japanese food for dinner.) There is a vegetarian option available and drinks are PAYG.
Register online: http://www.ajsnsw.org.au/event-2500537
If you are interested in an a nijikai please register your interest by posting below or contacting Elly Kate or Ashlie (myself).
See you there!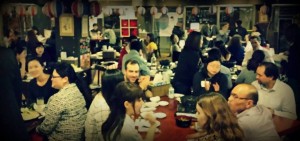 Photo via JETAANSW's Facebook event
3. JETAAMN
When: April 8th 11 am-2 pm CDT
Where: The Good Acre 1790 Larpenteur Ave W, Falcon Heights, Minnesota 55113
***All particpants must RSVP AND pay the class fee in advanced to be considered as registered for the event*** Please go to the JETAAMN website to reserve your spot and pay! https://jetaamn.org/
Join JETAAMN and friends for another cooking class. This year's theme is Omurice. Learn about Japanese cooking and eat the delicious results of your work! From 11am to 2pm!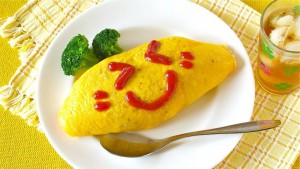 Photo from JETAAMN's Facebook event page
4. JETAASC
When: April 8th 8:30 am PDT
Where: 3051 Canyon Drive, 90068
SPRING THINGS!
Let's take a hike JETs! (Morning Hollywood Sign hike and breakfast – plus optional music festival!)
When: Saturday, April 8th, 8:30 A.M.
Who: JETAASC and friends
Where: Meet at 3051 Canyon Drive, 90068
What: We will enjoy a light morning hike up to the Hollywood Sign where photos will be taken, and Instagrams updated. Then hike back down to enjoy a local brunch spot, TBD.
If you are further away, and want to make a day trip out of coming, then please join Greg and fellow JET alum Cindy for Broke LA, a music festival for people who can't afford Coachella! It's a $25 music festival, going from 3pm to midnight! More info is available here: http://brokelafest.com/about
Don't forget to RSVP for the hike and brunch! The concert is just a footnote for live music fans.
Questions? Comments? Feel free to email or text Greg at Social@jetaasc.org or 917.975.2067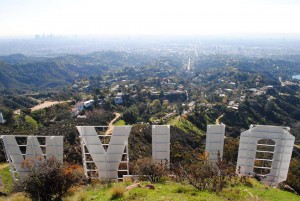 Photo via JETAASC's Facebook event
5. JETAAWJ
Charity Networking Brunch in Honor of US Consul General and Mrs. Greenberg
When: April 9th 11:30 am-2:30 pm JST
Where: Trente Et Un 〒650-0046 Hyogo Prefecture, Kobe, Chuo Ward, Minatojima Nakamachi, 6−10−1, 神戸ポートピアホテル31F
¥3,000 per person, with a portion of the cost being donated to the Ashinaga Foundation.
Join us as we express our appreciation for Consul General and Mrs. Greenberg. Meet JET alum Jay Klaphake, founder of TEDx Kyoto and TED x Ambassador, and Jeff Anderson, brother of Taylor Anderson. Limited to 15.
To RSVP, please e-mail Rose at jetaawj(at)gmail(dot)com.
Due to the popularity of the event and limited spaces, pre-payment will be collected to secure your seat. Thank you for your understanding and cooperation!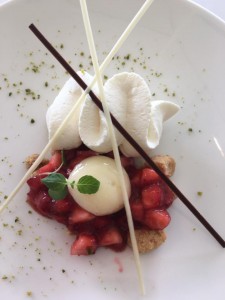 Photo taken from JETAAWJ's Facebook event
6. GLJETAA
When: April 9th 1 pm EDT
Where: The Detroit Bubble Tea Company 22821 Woodward Ave, Ferndale, Michigan 48220
Join us for great bubble tea and discussing the chapter!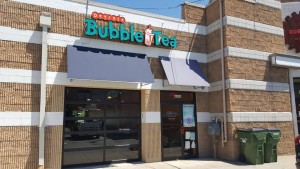 Photo from GLJETAA's Facebook event
7. JETAAMB
When: April 16th 3-5 pm PDT
Where: Starbucks 316 Alvarado Monterey, CA
Come join us for some Japanese conversation practice and a free cup of coffee courtesy of the JETAA Monerey Bay Subchapter at the Starbucks on 316 Alvardo in Monterey, CA. The first 20 people to come will receive a $5 Starbucks gift card. Please arrive between 3:00 – 3:15 to receive your free card.
Everyone can get a drink and sit down to practice their conversational Japanese skills. We encourage people have conversations with several different people. Be sure to take and share pictures. All levels of Japanese are welcome. We will be holding this event from 3:00 -5:00.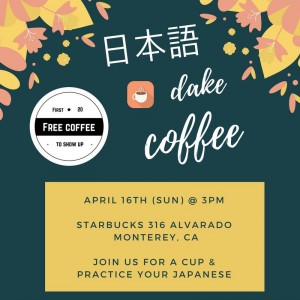 Photo from JETAAMB's Facebook group
8. JETAASC
When: April 23rd 5-8 pm PDT
Where: Muzen Karaoke 7770 Vickers St, San Diego, California 92111
Let's go Karaoke-ing!
Calling the tone-deaf, the anime-theme-song-obsessed, and Monster 80s lovers: Time to descend on San Diego and rock their socks off! MUZEN is a BYO-Food Japanese-Style joint with Sunday 5-8 happy hour deals on drinks AND room rates, so let's keep the mics are glowing and Japanese pilsners flowing!
Bring a friend if you're shy, and even if you can't make it, please help spread the word by inviting your alumni friends to this event!
When: Sunday, April 23rd, 5:00 – 8:00PM
Where: Muzen Karaoke
7770 Vickers St, San Diego, California 92111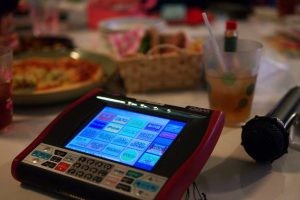 Photo via JETAASC's website
When: April 23rd 9 am-12 pm PDT
Where: Vancouver, British Columbia
Calling all runners and walkers! Don't miss one of Vancouver's biggest annual races, the Sun Run!
*REGISTRATION ENDS ON MARCH 31ST – Register today!
Join the JETAABC Sun Run Team today and be a part of JET's special 30th year anniversary! Simply follow this link, click "join existing team" and join JETAABC's team* (by searching "jetaabc").
https://register.vancouversunrun.com/#!/events/2017-vancouver-sun-run.
When you find the jetaabc team, the system will ask you for the passphrase.
jetaabc passphrase: jetaabc
As this is JET's 30th anniversary, JETAABC will subsidize a portion of your registration. First 30 runners to sign up will receive a $15 subsidy!

To apply for your subsidy, please email your race registration receipt with a copy of your payment to external@jetaabc.ca and treasurer@jetaabc.ca. We will be sending out your subsidy in March. Look out for upcoming information about practice runs we will try to organize.
**Priority will go to JET alumni
There are a few community runs coming up! We won't have official teams for these runs, but perhaps if there is enough interest, we can participate in these runs together!
Sunday, April 2nd in Coquitlam (5km, 10km) :
http://events.mec.ca/node/147171
Saturday, April 15th in Burnaby (10km, half-marathon):
http://events.mec.ca/node/146096
Easter Run, April 16th in Stanley park (5km, 10km):
http://www.easterrun.ca/home.html
*Please note that early bird registration ($49 + tax) ends on February 10th, and regular registration ($57 + tax) ends on March 31st.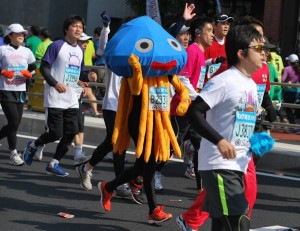 Photo from JETAABC's Facebook event
10. NEJETAA
Calligraphy Exhibition and Workshop
When: April 28th 6 pm-8 pm EDT
Where: 420 Pond Street, Boston, MA 02130

Showa Boston will host a special Calligraphy exhibition and workshop on Friday, April 28th. A great way to kick off the Boston Japan Festival weekend! RSVP to Miyo Takahashi at mle@showaboston.edu by Friday, April 14.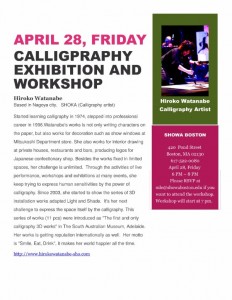 Photo from NEJETAA.com
11. JETAA Portland
When: April 29th 1 pm-4 pm PDT
Where: At Demaree's home in SE Portland, RSVP for directions to Veronica Adversalo.
Iron Chef 2017: JETAA Portland's 15th Annual Cooking Competition!
It's time to sharpen those knives and dig up your best recipes as contestants, judges, and other hungry mouths gather for one of our most popular (and delicious) events of the year!
Date: Saturday, April 29th
Time: 1:00pm – 4:00pm
Location:  At Demaree's home in SE Portland, RSVP for directions to Veronica Adversalo.
(Please respond by Thursday, April 27th and let us know what dish you plan to bring!) This is a BYOB event. Please plan on providing your own drinks.
There are three categories for Iron Chef entries:
Side Dish
Main Dish
Dessert
There will be prizes awarded to the 1st and 2nd place winners in each category.
In addition to the above categories, cooking teams from JETAA Portland and Pacific Northwest JETAA chapters will be facing off in our "Battle with Seattle" using this year's secret ingredient: shokupan from Oyatsupan Bakers in Beaverton, Oregon.
We are inviting the Pacific Northwest JETAA chapter to join us for this event. This is a great opportunity to meet the members from the PNW chapter of JETAA.  They will be traveling from Seattle to attend our Iron Chef event and using the "Tatami Timeshare" program to stay with Portland-area members.
Hope to see you there!
Iron Chef FAQ
Q: Do I have to cook something to attend Iron Chef?
A: No, but please consider bringing a store bought food or beverage to share with the group. Please note that store bought items cannot be entered for prizes.
Q: Do I have to use the secret ingredient in my dish?
A: No, the secret ingredient is only required for the "Battle with Seattle" cook-off between Team JETAA Portland and Team Pacific Northwest JETAA.
Q: Can I prepare my dish during the event?
A: Possibly, but please be aware that the kitchen facilities will be reserved for the "Battle with Seattle" cook-off teams. We strongly encourage you to bring your side dishes, main dishes, and desserts ready to serve.
Q: Can I bring my significant other / kids / friends?
A: Of course! This is a family-friendly event and the more people that come the merrier! Please include any extra guests in your RSVP.

Photo from JETAA Portland's Website
WIT Life is a periodic series written by professional Writer/Interpreter/Translator Stacy Smith (Kumamoto-ken CIR, 2000-03). She starts her day by watching Fujisankei's newscast in Japanese, and here she shares some of the interesting tidbits and trends along with her own observations.
A little over a month ago Japan began a new public-private initiative c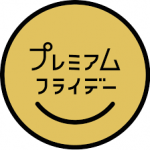 alled Premium Friday (aka プレミアムフライデー or プレ金) as part of ongoing labor reform efforts from the government.  This monthly event will take place on the last Friday of each month, and its official launch was on February 24th.  The idea for Premium Friday was conceived by the Japan Business Federation, and the concept is that employers let their employees leave at 3 p.m. on the final Friday of the month.  This is not just an altruistic move the Federation is making on behalf of workers; the goal is to have shorter hours boost productivity and encourage consumer spending.  It is also a response to the suicide of a 24-year old employee at Japan's largest advertisement agency Dentsu in December of 2015, which authorities ruled was a result of overwork.
At the start there were 130 companies that actually implemented Premium Friday, and 4000 have applied for the official logo (pictured above).  Of those already on board the majority are larger companies, and only 3.7 percent of Tokyo area employees took part in the inaugural event.  Statistics for the second Premium Friday which took place today have not been released yet, but considering that March 31 is the end of Japan's fiscal year and one of its busiest days overall, it it likely that participation was not stellar.  For those who took part last month, some of the activities people engaged in were Read More
Posted by Sydney Sparrow, an ALT currently living in Toyota City. Click here to join the JETwit Jobs Google Group and receive job listings even sooner by email.
---
Position: International Student Advisor
Posted by: Hofstra University
Location: Hempstead, NY, USA
Contract: Full-Time
Thanks to JET alumni Zach Piper (Kochi-ken) for the following opening:
Position – International Student Advisor (Part-time) for International Student Affairs
Posted by Sydney Sparrow, an ALT currently living in Toyota City. Click here to join the JETwit Jobs Google Group and receive job listings even sooner by email.
---
Position: Assistant Curator of Education
Posted by: Palm Beach County 
Location: Delray Beach, FL, USA
Contract: Full-Time
Thanks to JET alumna Wendy Lo (Toyama-ken) for the following job opening:
ASSISTANT CURATOR OF EDUCATION (40 hrs/week)
Position reports to: Curator of Education
Position Description:
The Assistant Curator of Education will be responsible for the creation and implementation of educational programs and materials, with a strong emphasis on children (K-12) activities and programs. This includes K-12 tour programs, Summer Tour Plus program, educator guides, teacher development workshops, outreach programs, and K-12 museum programs. The position requires a creative, dynamic and hands-on individual. The individual will be working closely with the Curator of Education and Youth and Outreach Program Coordinator in the development and implementation of programs. The person must be able to work weekends and evening events.
Specific Responsibilities and Duties:
Work with Youth and Outreach Coordinator to create and implement museum educational programs and outreach for children and families.
Create curriculum for children tours and educator guides
Develop and implement programs for public and private school collaborations
Be the PBC School District and other collaborations liaison
Plan and implement teacher professional development workshops
Develop, implement, and oversee the MORY and Summer Tour Plus (STP) program activities with the Youth and Outreach Program Coordinator
Work with the Curator of Education and Curatorial department to create content and design layout for exhibit guides and other museum publications
Work with Curator of Education and Curatorial department in developing and managing the children exhibit spaces
Work with the Curator of Education with the docent program: educate, guide, monitor tours, create study guides
Mentor and supervise Youth and Outreach Program Coordinator and Education Program Coordinator on projects as needed
Perform outreach when necessary
Assist the Curator of Education as needed
And other duties as specified
Posted by Sydney Sparrow, an ALT currently living in Toyota City. Click here to join the JETwit Jobs Google Group and receive job listings even sooner by email.
---
Position: Manager of Box Office & Administrative Services
Posted by: Japan Society
Location: New York, NY, USA
Contract: Full-Time
Here's a job via Idealist:
This position manages three critical organizational functions: Box Office and Visitor Services, program operations, and office services. The position interfaces with the public, vendors and staff. The Manager of Box Office and Administrative Services is responsible for supervising the Visitor Services Associates, and the Finance and Administration Department's Administrative Assistant.
ESSENTIAL DUTIES AND RESPONSIBILITIES: Read More