Sep
19

Uncategorized

Comments Off

on JETwit's JET Alum Movers & Shakers: Carrie Riseley (Fukushima, 2009-2010)
************
JETwit's JET Alum Movers & Shakers is produced by Ryan Hata (Tottori-ken, 2014-2017), Margie Banin (Kochi-ken, 2005-2007), and Jim Walsh (Fukushima-ken, 2018-2020). Want to be featured next? Submit your information here.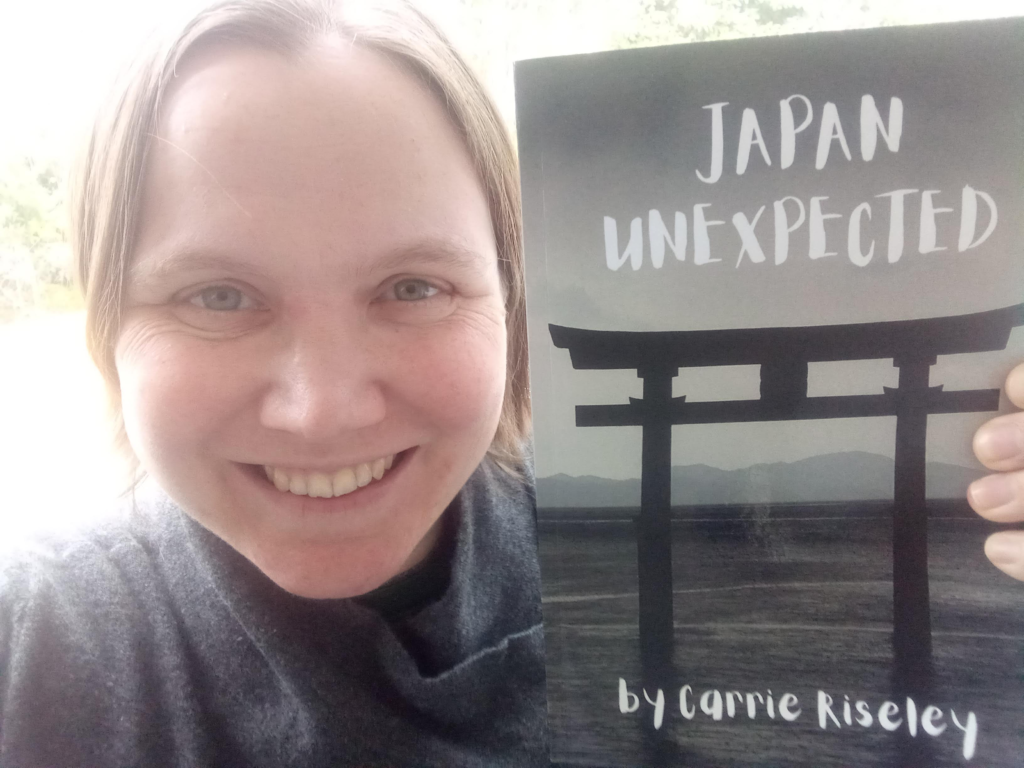 Accomplishment:
Carrie has recently published a book called "Japan Unexpected" using the extensive journals she kept whilst on the JET Programme.
Carrie says, "I called the book 'Japan Unexpected' because even though I'd been studying Japanese for years before going on JET and had even lived in Japan previously, Japan never ceases to amaze me with the unexpected things it can show you and experiences it can give you.
"People seem to be enjoying reading my book because Japan stands on its own as a fascinating country, and because I got to have so many varied experiences there – everything from carrying an omikoshi to planting rice with grade five students; from carrying a burning orb in a fire festival parade to running around at the school sports day. I've really enjoyed going back through these memories myself whilst creating the book and posting snippets of it on social media."
Public Information:
Website: https://linkin.bio/carriestravelbooks
Facebook: https://www.facebook.com/carriestravelbooks
Twitter: https://twitter.com/CazTravelBooks
LinkedIn: https://www.linkedin.com/in/carrie-riseley/?originalSubdomain=au
Instagram: https://www.instagram.com/carriestravelbooks/
Pinterest: https://www.pinterest.com.au/carriestravelbooks/