Dec
16

Uncategorized

Comments Off

on The Japan Foundation, New York Literary Series presents: Kyoko Nakajima x Ian MacDonald & Ginny Takemori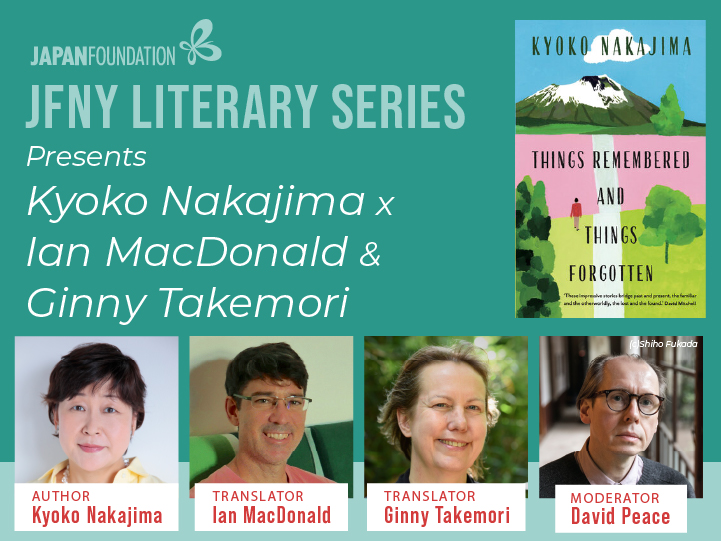 About
JFNY Literary Series invites notable writers in Japanese literature and their translators to discuss their work, speak on the art of translation, and touch upon the current literary scene in Japan.
This session of JFNY Literary Series features renowned Japanese author Kyoko Nakajima and her translator Ian MacDonald and Ginny Takekomori, moderated by David Peace, Allison Markin Powell from the collective Strong Women, Soft Power and interpreter Bethan Jones also join the session. The English translation of Nakajima's book Things Remembered and Things Forgotten was published in May, 2021.
This event is now available to watch on our YouTube channel!
Watch the event here: https://www.jfny.org/event/jfny-literary-series-kyoko-nakajima-x-ian-macdonald-ginny-takemori/