Sep
20

Uncategorized

Comments Off

on JETwit's JET Alum Movers & Shakers: Aarti Barve, Okayama-ken (2006-2008)
JETwit's JET Alum Movers & Shakers is produced by Ryan Hata (Tottori-ken, 2014-2017), Margie Banin (Kochi-ken, 2005-2007), and Jim Walsh (Fukushima-ken, 2018-2020). Want to be featured next? Submit your information here.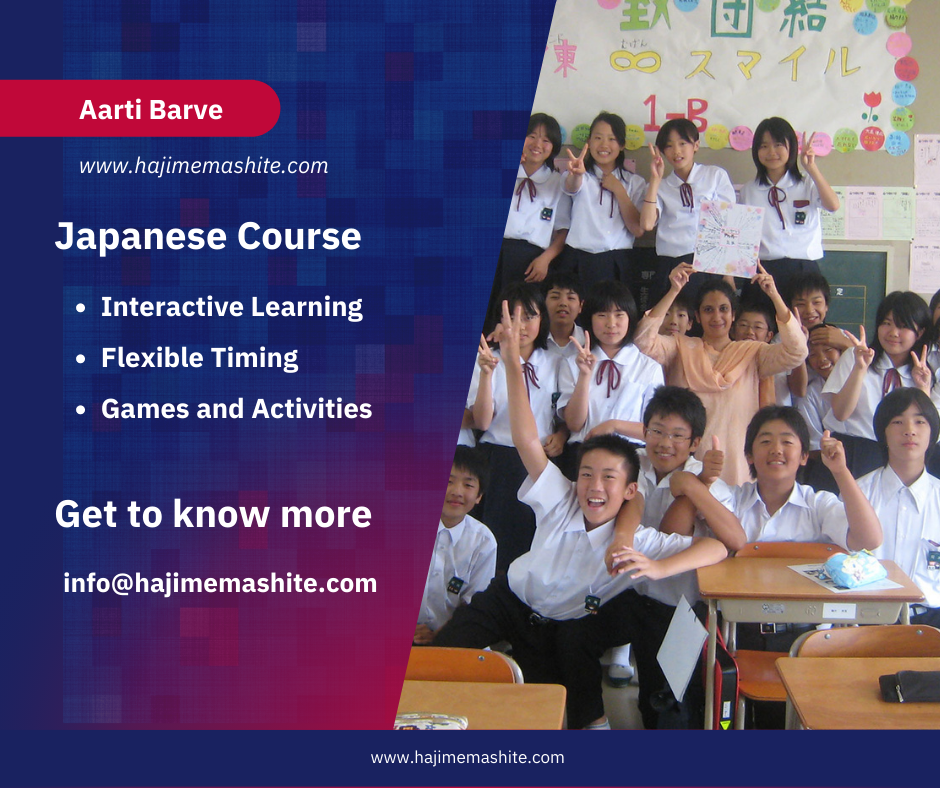 Accomplishment: New website and customized online Japanese courses
More Information: Aarti Barve is the founder of https://hajimemashite.com/, a platform for customized online Japanese courses. With an experience of 17yrs + including, teaching at the University of Mumbai, Aarti prepares students for JLPT exams. She has designed a special fee structure for the JET alumni. JET alumni can use the HAJIME 21 code to avail a discount of 20% in fees. You can reach out on either email ids to know the detailed fee structure.
Public Information:
Website: https://hajimemashite.com/
Email: aarti.barve@hajimemashite.com; info@hajimemashite.com