Oct
27

Events, Translating/Interpreting, Uncategorized, WIT Life

Comments Off

on WIT Life #347: Japan events
Professional Writer/Interpreter/Translator Stacy Smith (Kumamoto-ken CIR, 2000-03) presents WIT Life, a periodic series about aspects of Japanese culture such as film, food and language. Stacy starts her day by watching Fujisankei's newscast in Japanese, and here she offers some interesting tidbits and trends along with her own observations.
As we get deeper into fall, I hope everyone has been enjoying the cooler temps, かぼちゃ (kabocha or pumpkin), and 紅葉 (kouyou or autumn foliage). I went hiking upstate two weeks ago and the leaves were just starting to turn pretty colors, so I'm hoping when I go again this weekend they will be in their full glory.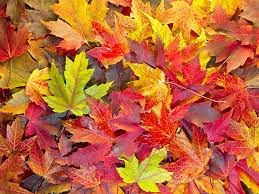 In sad news, last Sunday's Times featured a story on the horrific attack on Japanese pianist Tadataka Unno. I first heard about what happened on the Japanese news, and since then many publications have covered it. A groundswell of support followed this tragedy, and a GoFundMe campaign to help Unno and his family has since raised more than $255,000.
Finally, there are couple of great webinars coming up for all you Japanophiles. Tonight at 8 pm Columbia's Center on Japanese Business and Economy will discuss the transition from Abenomics to Suganomics. Tomorrow at 6 pm Japan Foundation will sponsor a Q&A with Stephen Snyder, known for translating The Memory Police by Yoko Ogawa (excellent read!), nominated for this year's International Booker Prize. For all the Noh fans out there, Noh Society will be continuing its monthly webinar series this Saturday at 8 pm with a session focusing on the play Izutsu, based on the classic literary work The Tales of Ise. In addition, the 21st Century Japan Politics and Society Initiative at Indiana University has a bunch of interesting events coming up. You can directly sign up for next month's webinar, but for next year's events you have to sign up to the mailing list to receive further information. Happy viewing!